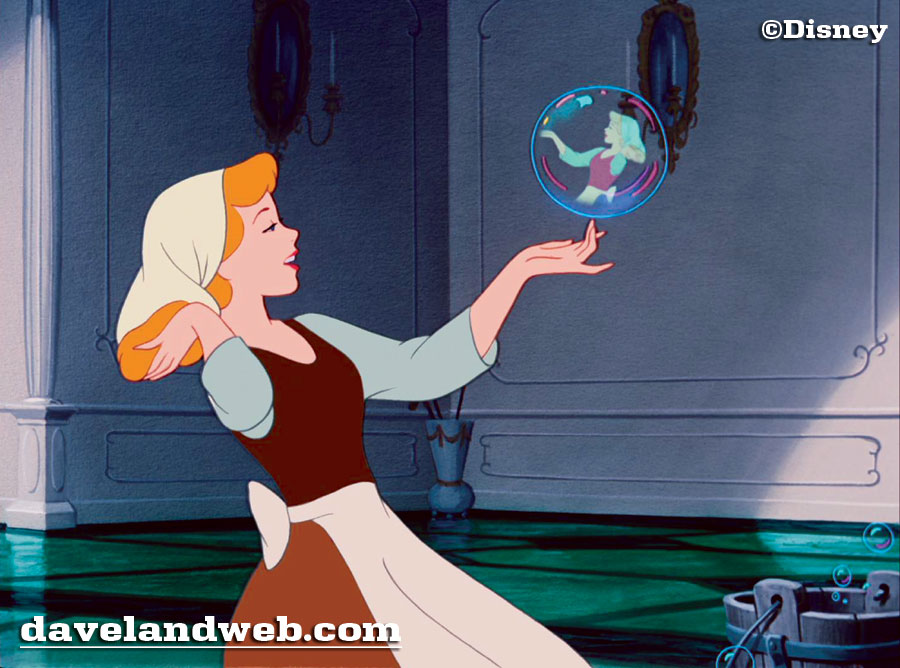 Welcome back to my Favorite Movies series. It is extremely difficult for me to narrow each decade down into a manageable offering, but here goes, starting with Disney's "Cinderella" (1950). Watching it again on its recent Blu-ray release, I realized that Cinderella herself was quite a departure from the previous heroines/princesses. Even 60+ years later, she still seems fresh. Although a sweet young lady, she still shows real characteristics of a woman who has endured an awful existence. The voice and animation make you feel that she chooses to be positive about her situation, rather than being blissfully unaware.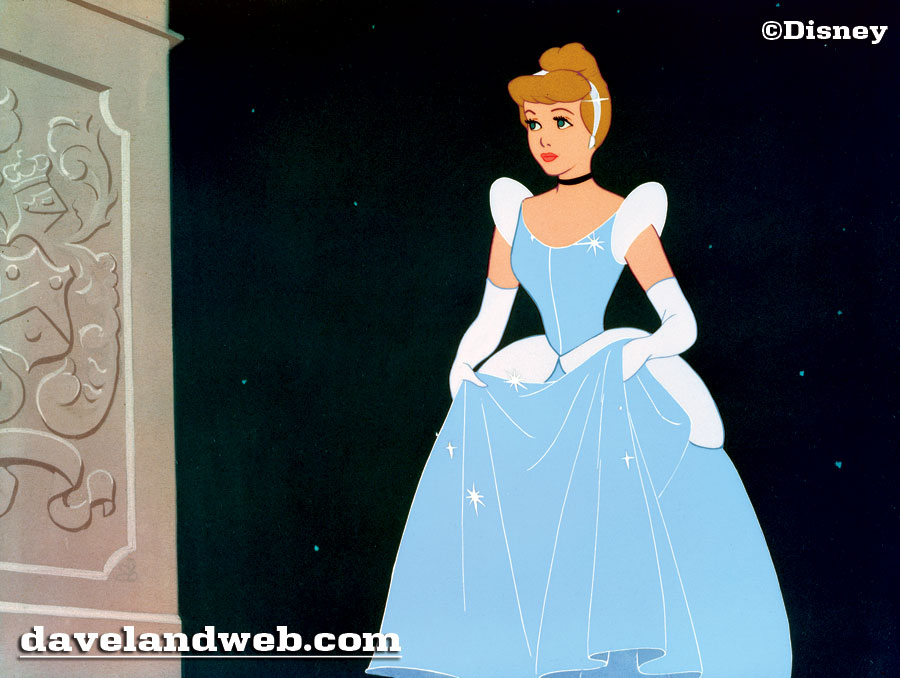 Lady Tremaine is one of Disney's most deliciously evil villainesses; of course I would expect no less from the talented actress Eleanor Audley, aka the voice of Maleficent and Madame Leota.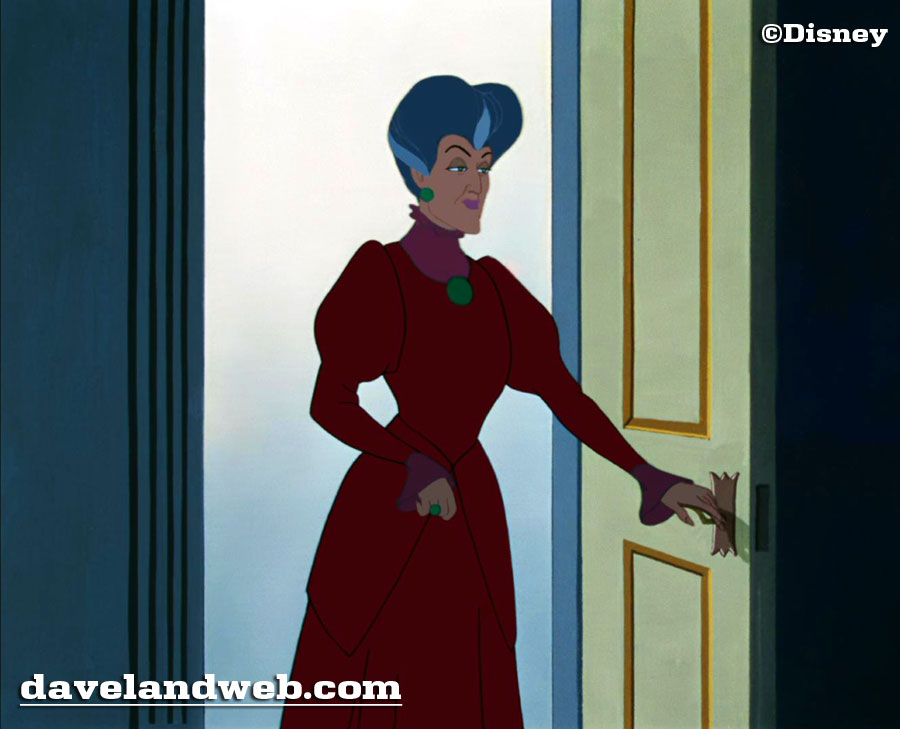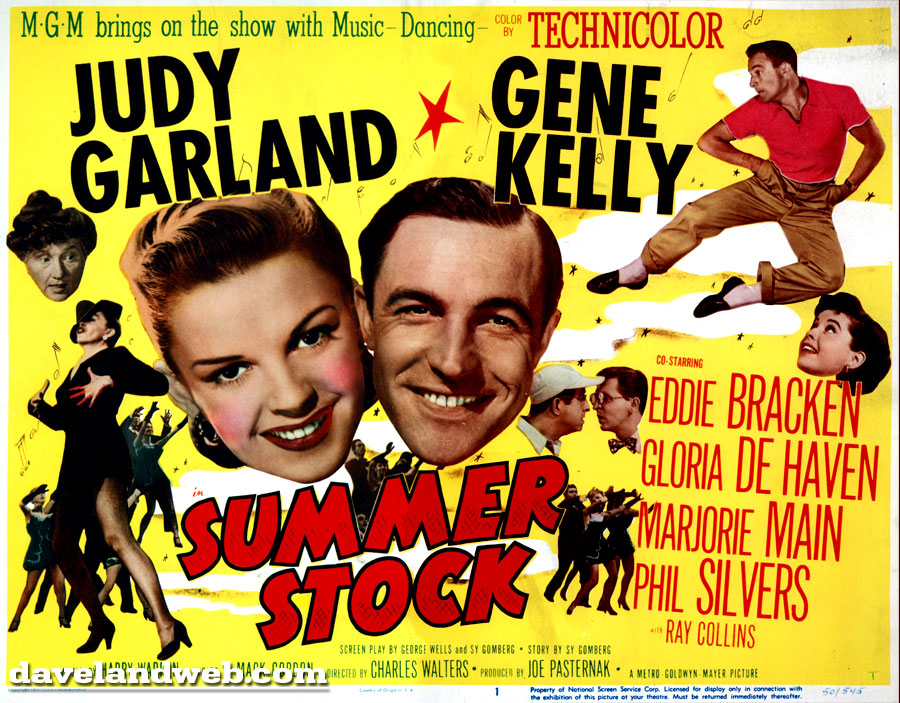 For pure escapist musical fare, Judy Garland's final MGM film, "Summer Stock" (1950) serves up delight in spades. Whether it's Judy and Gene dancing "The Portland Fancy" together or the heart tugging "Friendly Star" vocal solo of Judy, this film is a breezy delight from start to finish. A more than apt "farewell" to Judy's illustrious MGM years.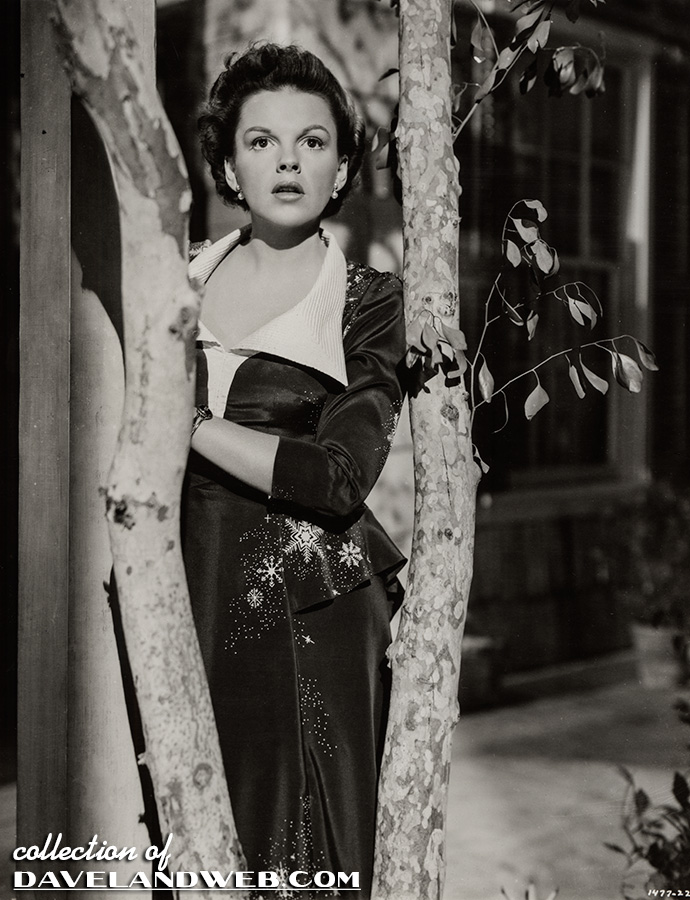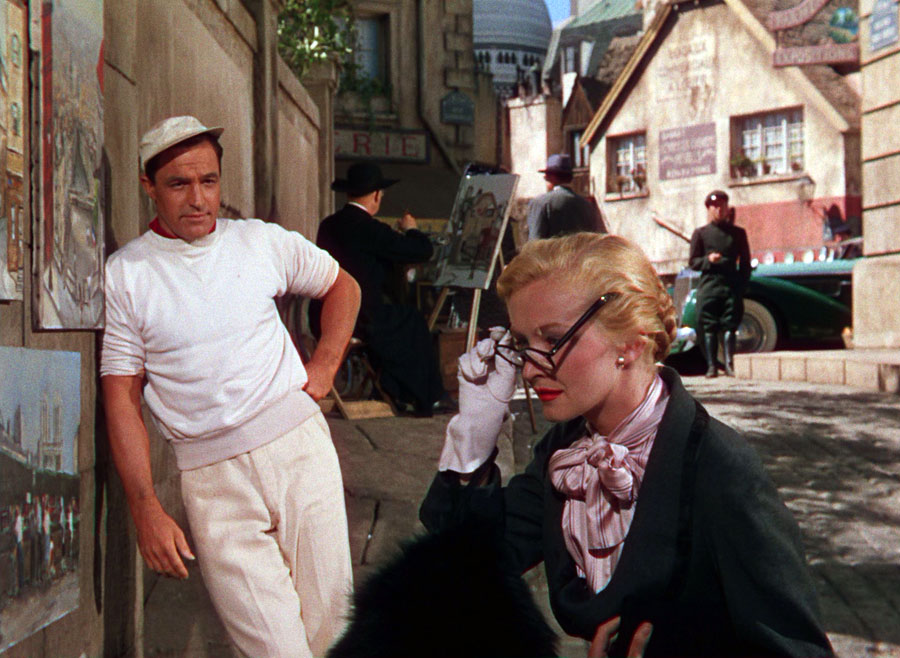 "An American in Paris" (1951) is another Technicolor musical bon-bon from the MGM library. The plot is fairly predictable, and I really can't say much for Gene Kelly's acting talents, but thanks to the fresh-faced beauty of Leslie Caron, Vincente Minnelli's direction, and Kelly's choreography, this movie is a winner.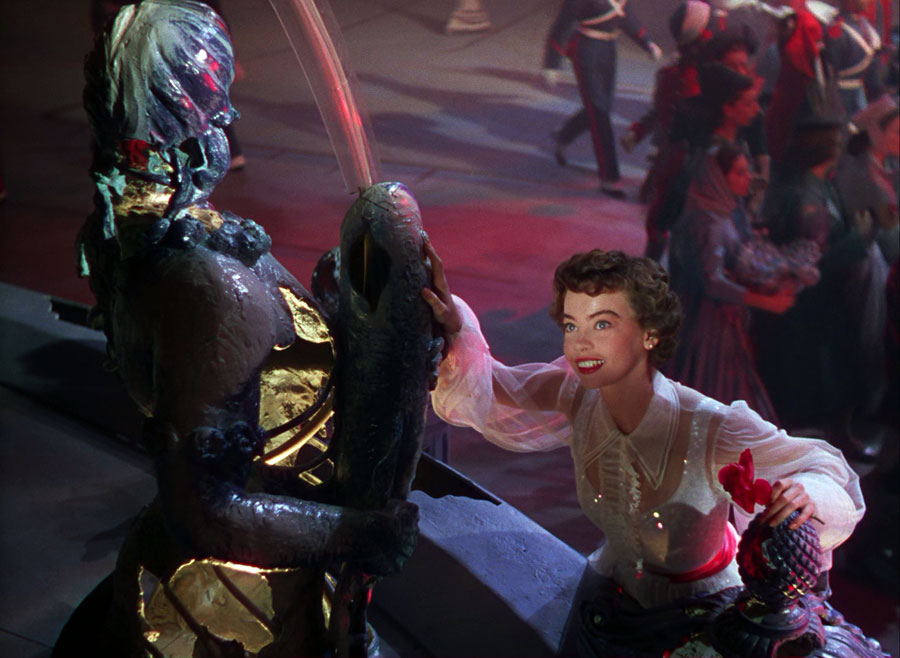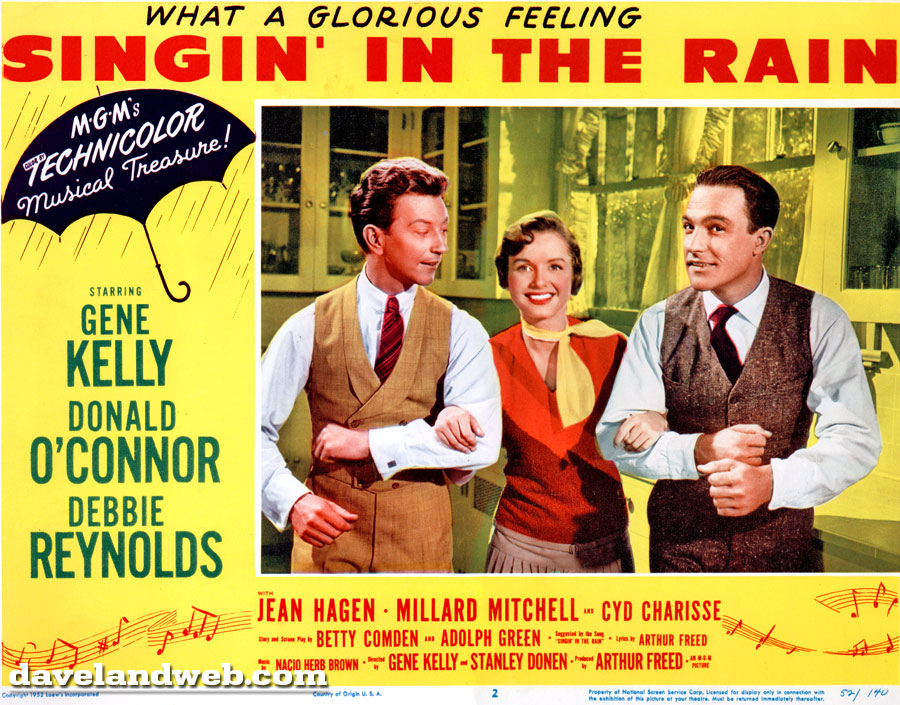 "Singin in the Rain" (1952) is the definition of cinematic perfection. The bright color, the memorable songs, the humor, the talent...there is not a single minute that I would trim from it. This is one of the few movies that I feel Kelly's performance seems real, rather than phoned in. An Jean Hagen...one of the most memorable supporting roles in film history. She practically steals the show.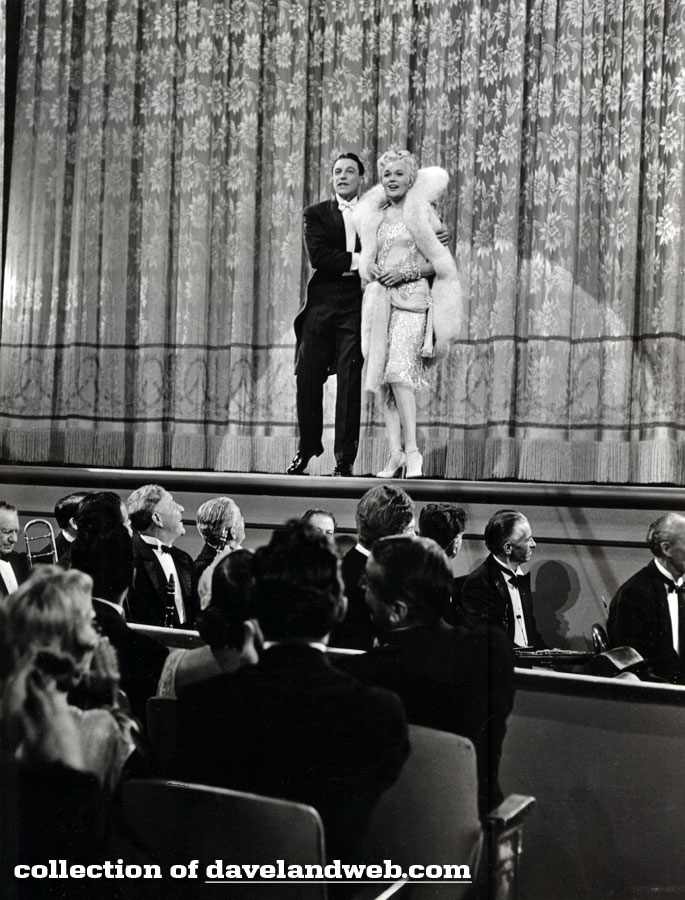 "Gentlemen Prefer Blondes" (1953) is Marilyn at her best. She and Jane Russell are wonderful together, charming the men and singing/dancing their way across the Atlantic on a cruise ship.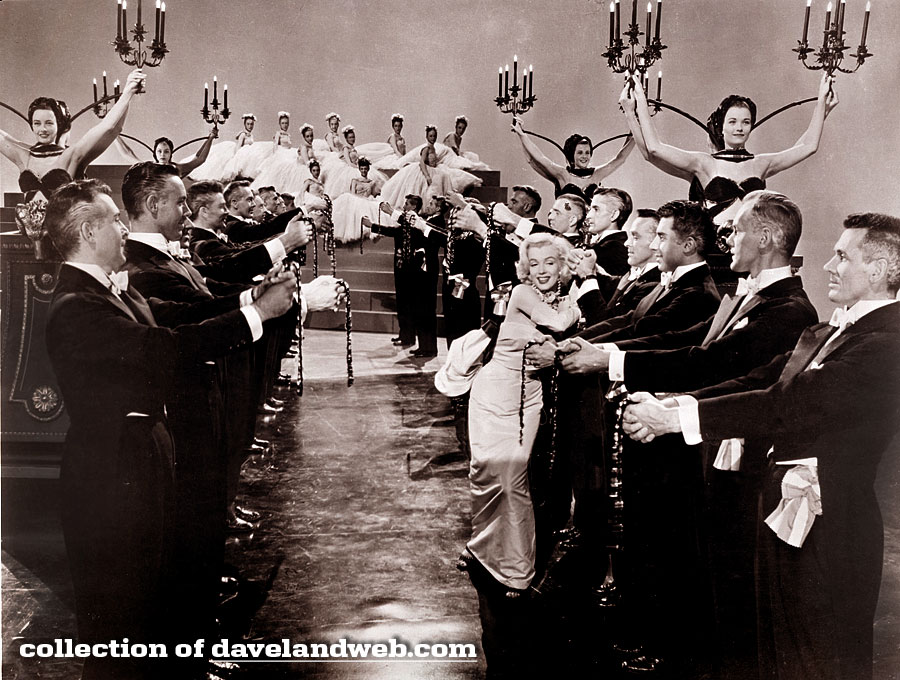 This is the movie that Marilyn sings one of her signature numbers, "Diamonds are a Girl's Best Friend." Sorry Madonna; your tribute ("Material Girl") pales in comparison.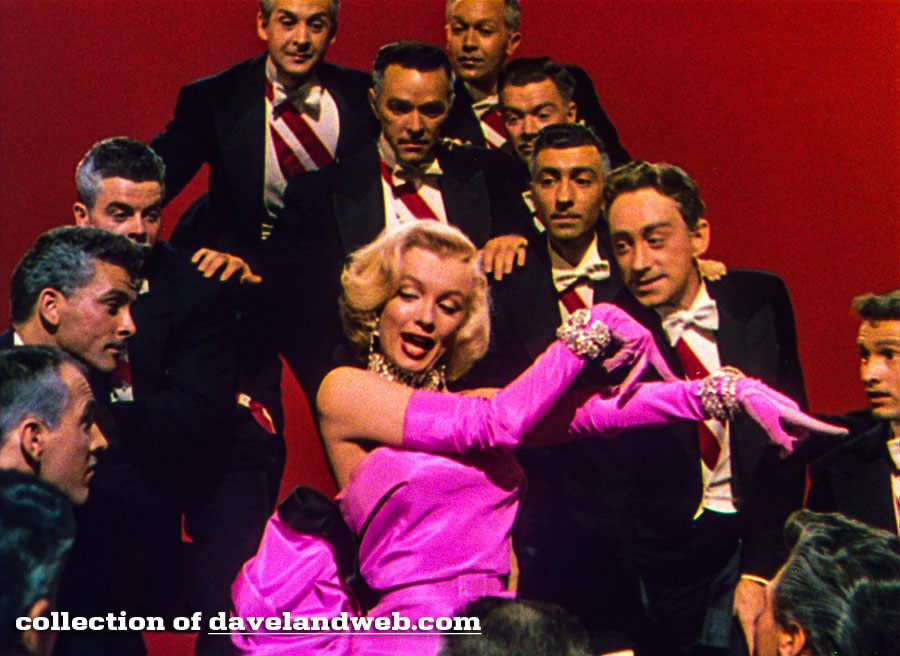 "Peter Pan" (1953) succeeds because of its characters and flights of fancy. Tinker Bell, Pan, and Hook are some of the most memorable Disney animated characters and still charm audiences today. The thought of being youthful forever is still an appealing theme to many, making this film resonate still sixty years after its release.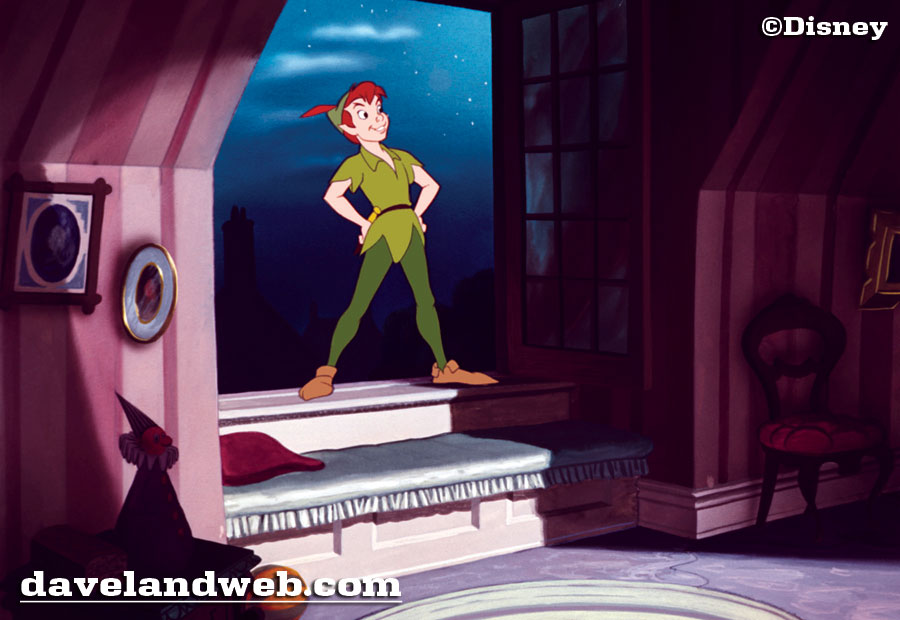 "The Long, Long Trailer" (1954) is much more than just a cinematic version of "I Love Lucy." It is a tad darker and grittier, showing some cracks in the marriage of its main characters, Nicky & Taci. Still, you also see the genuine love between Lucy and Desi, especially in the dramatic final scene. It is a refreshing movie expertly directed and handled by Vincente Minnelli. The trailer itself is a memorable character, providing many nailbiting moments as it travels across the country.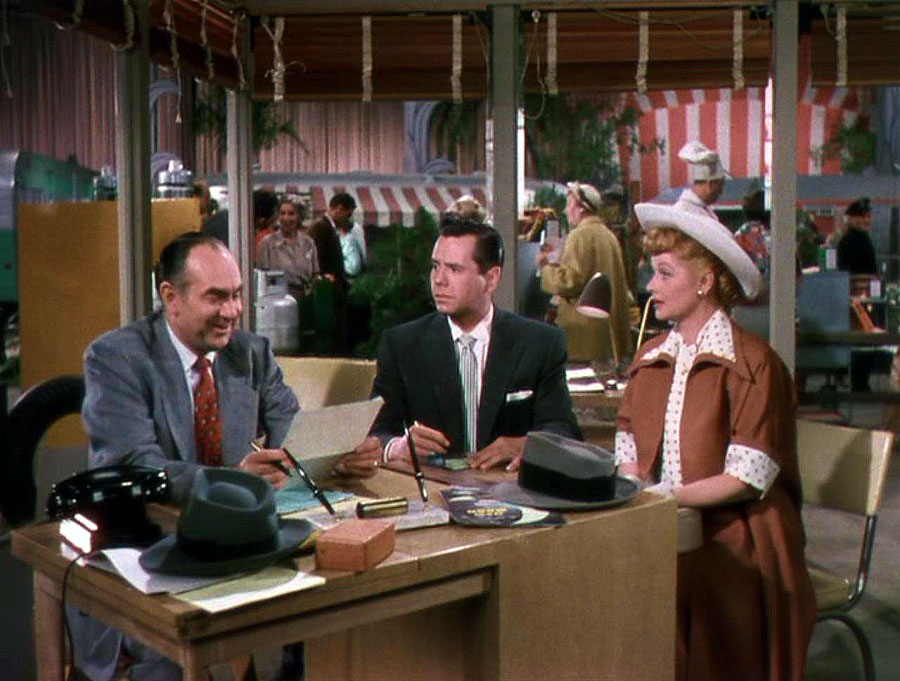 If you love 50's glossy soap operas, then "All That Heaven Allows" (1955) is your type of movie. Thanks to Douglas Sirk, there are so many subtexts to this movie that you can't help enjoying it more than once. Rock Hudson and Jane Wyman provide the romantic interest of two people from different sides of the social strata, doing their best to bridge the gap. Still a relevant tale about the ills of gossip and stereotypes.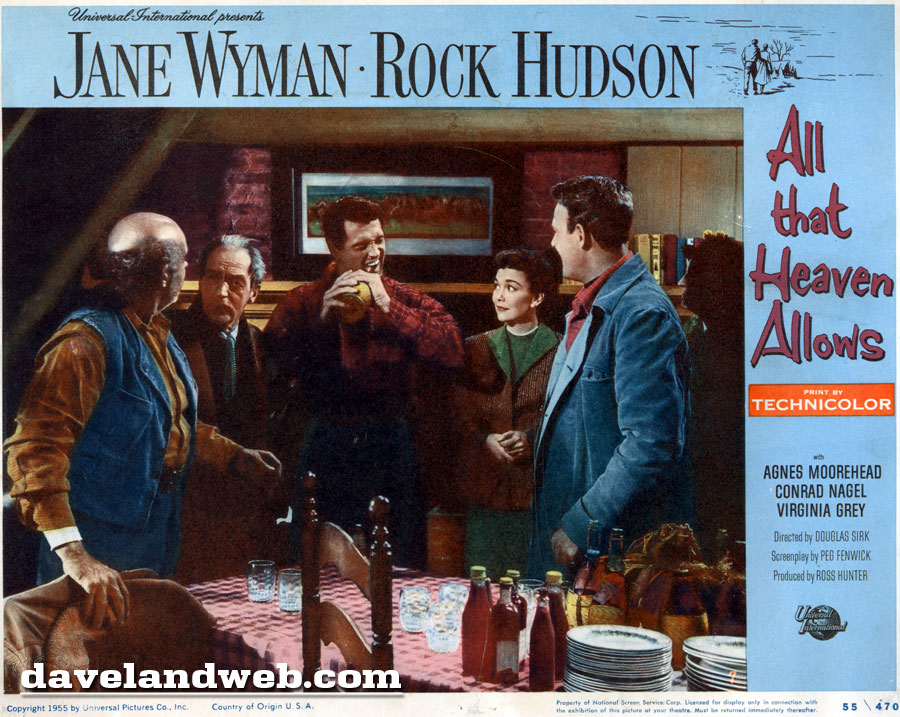 I'm not a huge John Wayne buff, but I do enjoy "The Searchers" (1956), which is a beautifully told story of love, bigotry, and determination (what a combination!). The natural beauty of Monument Valley helps makes this widescreen film a must-see.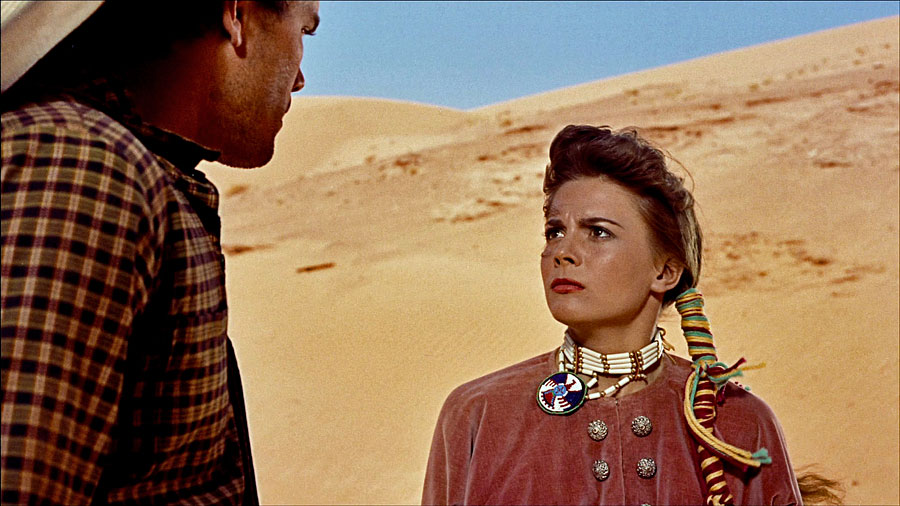 "An Affair to Remember" (1957) is a guilty delight that will drain your tear ducts dry. Even though it is predictable and so obviously shot on Hollywood sound stages, this movie endures as one of the best romantic films ever made. It succeeds thanks to the performances and chemistry of Cary Grant and Deborah Kerr as well as the snappy writing of Delmer Daves, Donald Ogden Stewart, and Leo McCarey.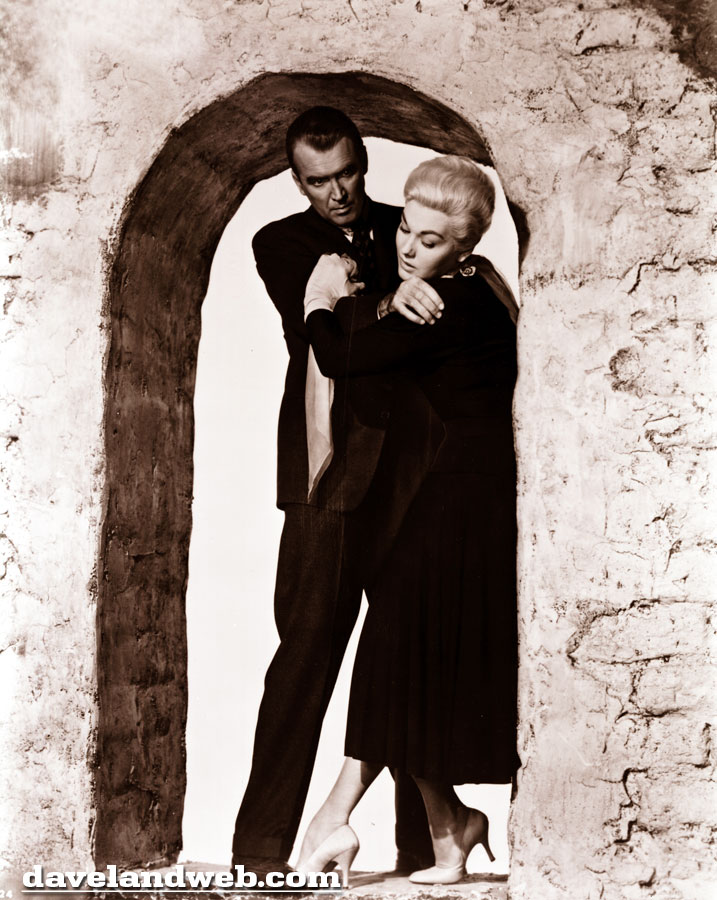 "Vertigo" (1958) is one of Alfred Hitchcock's most personal as well as oddest films. The first time I saw it I couldn't stand it; but like so many of Hitch's films, it grew exponentially on me each time I watched it. Jimmy Stewart is wonderful as the man sadly obsessed by (what he believes to be) a dead woman (Kim Novak). The beauty of San Francisco and Bernard Herrmann's lush score add to the pleasure of watching this movie over and over again.
"North By Northwest" (1959) is Hitchock's most perfect film. Witty dialogue, well-paced action, and a memorable romantic pairing of Cary Grant and Eva Marie Saint elevate this thriller to one of the most beloved movies ever made.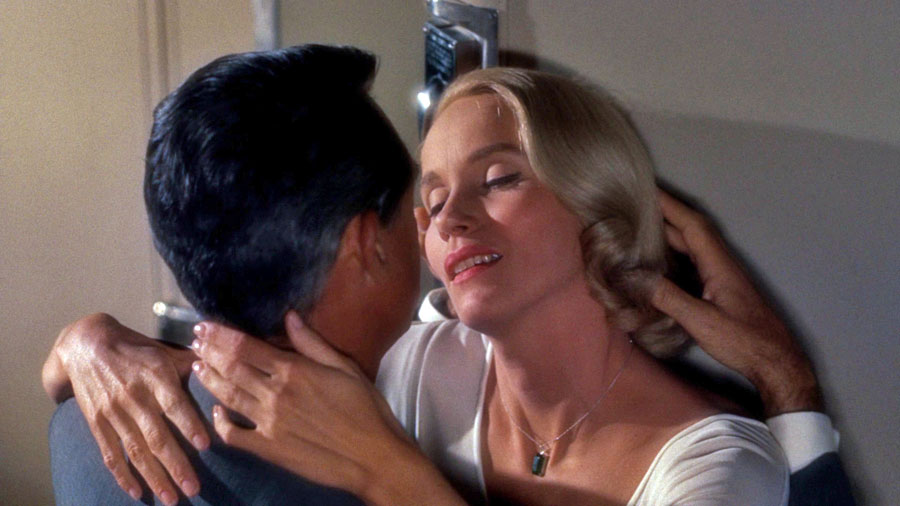 "Imitation Of Life" (1959) can be challenging to watch at times.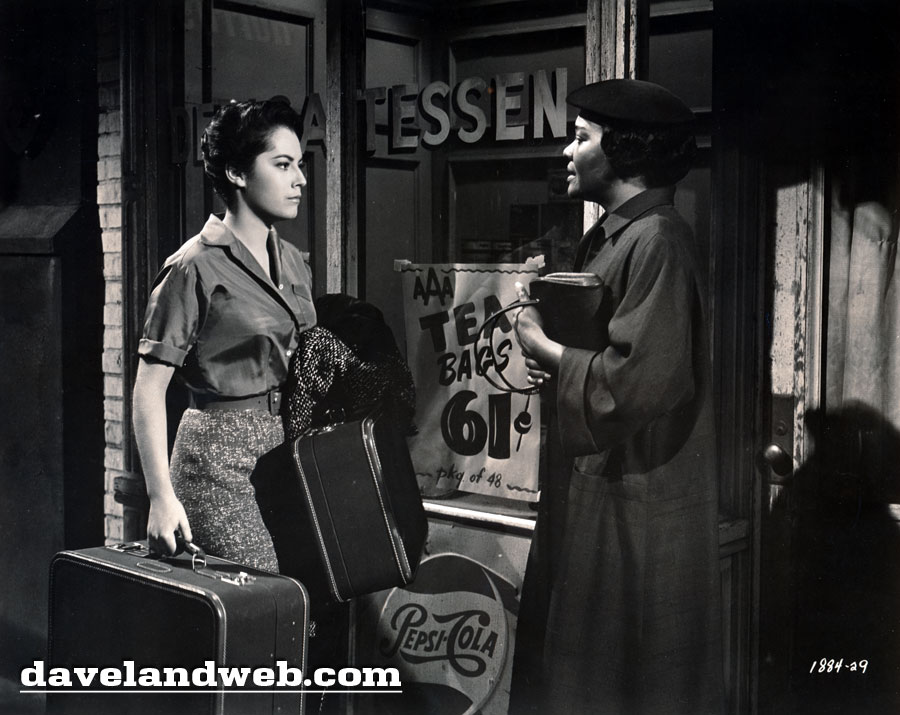 It is definitely a product of the 1950's and is sometimes weighted down by its artificial old-Hollywood style, but for the most part, its gritty handling of the race issues that were prevalent at the time make it a riveting albeit glossy drama. The friendship between Lana Turner and Juanita Moore anchors the movie and will have you running for the kleenex at the end of the movie. If that doesn't occur, you might want to check your pulse.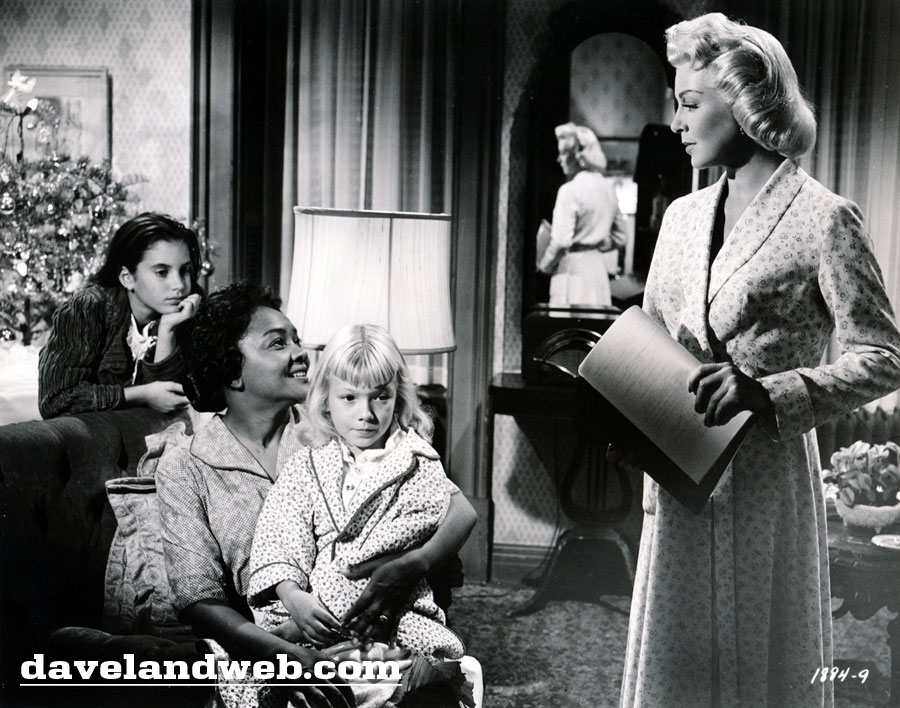 "Some Like It Hot" (1959) is marketed as a Marilyn Monroe movie, while in actuality, her part is much smaller than those of Tony Curtis and Jack Lemmon. Curtis is a bit annoying and I never lose the feeling that he will continue to be a slime ball as a boyfriend to Monroe, but thanks to Lemmon's comedic style, Curtis' shortcomings are quickly forgotten.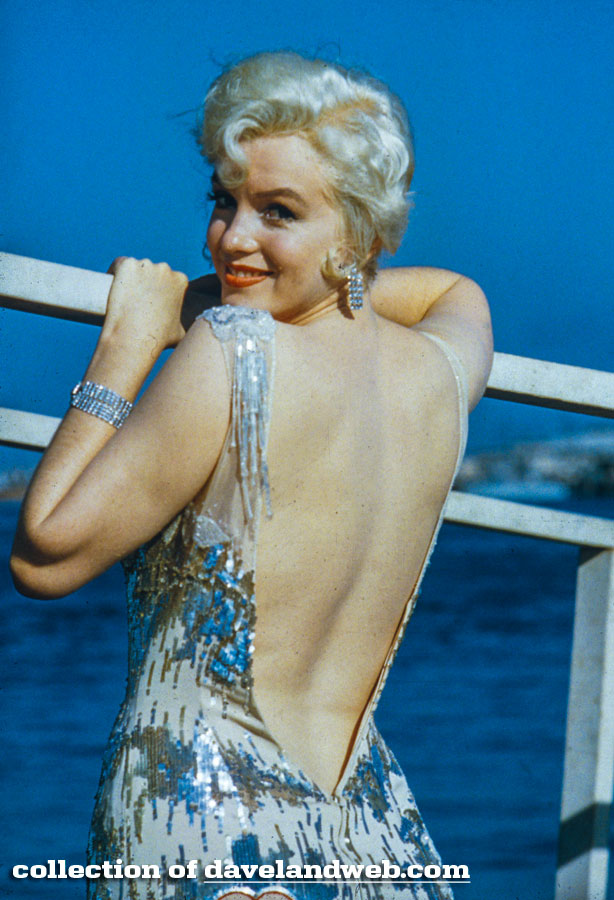 Marilyn is so vulnerable and lovable as the singer in an all-girl band who tends to fall for the wrong guy. Who can't relate to having a bad picker?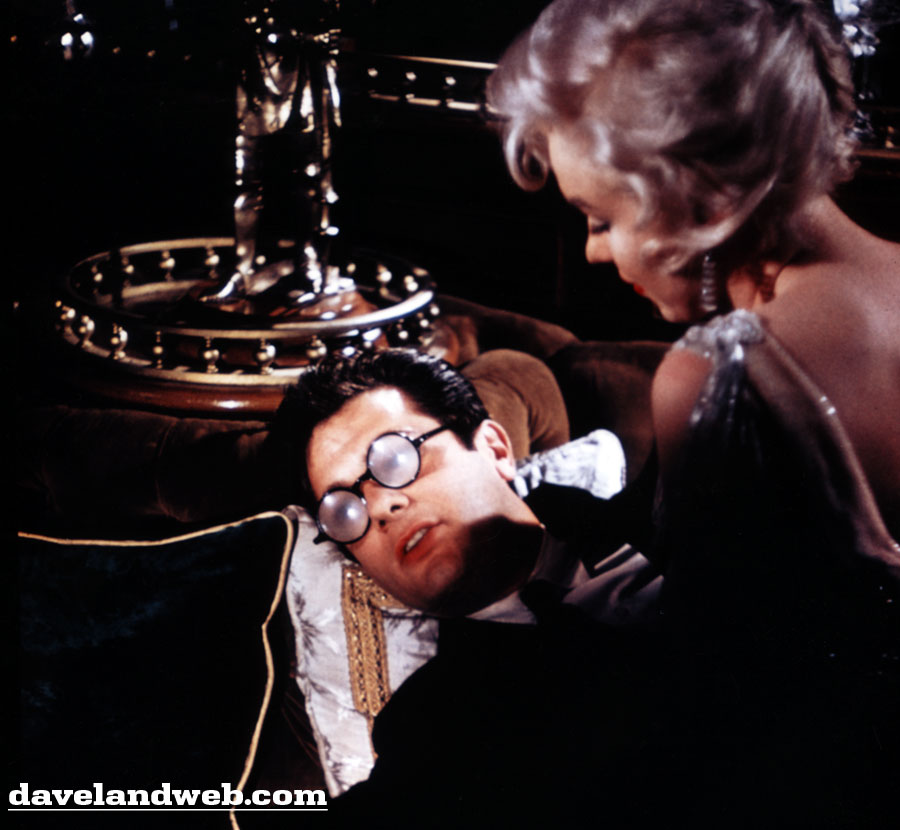 My favorite scenes are those between Lemmon and Marilyn, as well as those that show the "romance" between Joe E. Brown and Lemmon.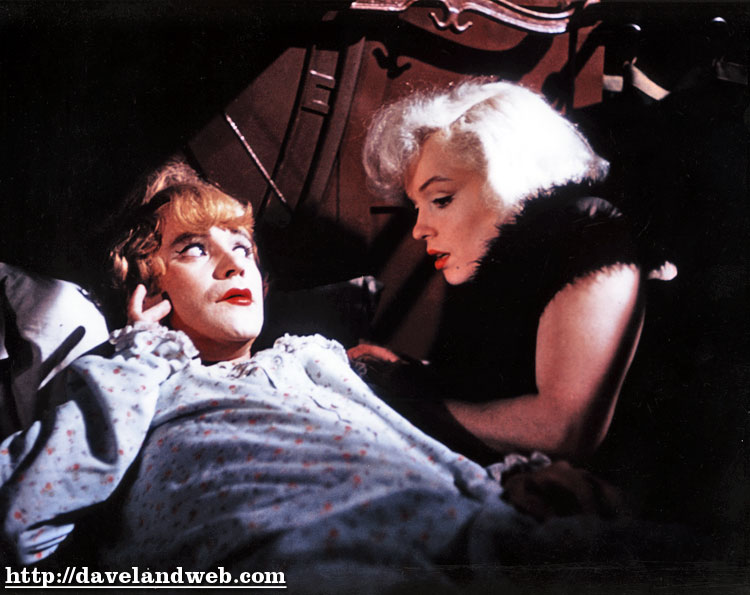 "Sleeping Beauty" (1959) is the most beautiful and cinematic of all the Disney animated films. It is like a classic painting come to life, thanks to the backgrounds by Eyvind Earle. Aurora carries on where Cinderella left off, providing a more spunky modern day heroine, and favorite Disney villain Maleficent will keep you hissing.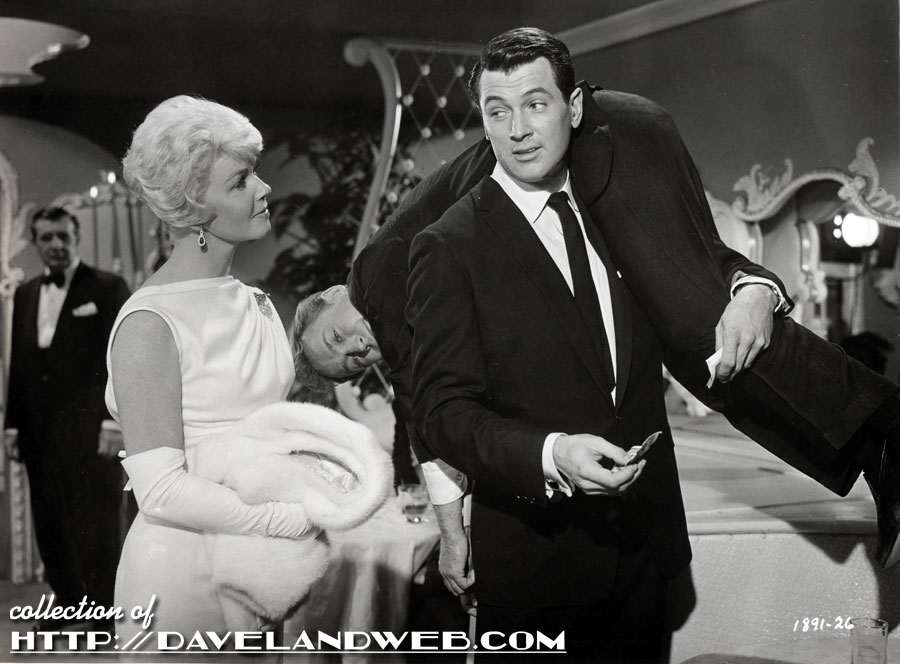 "Pillow Talk" (1959) is the best of the Rock Hudson/Doris Day pairings. Doris is wholesome as ever, but you definitely feel her romantic longings burning beneath her squeaky clean exterior. Hudson's character makes it his goal to stoke the flames, and he succeeds very well. It is a total joy to watch the interplay between the two.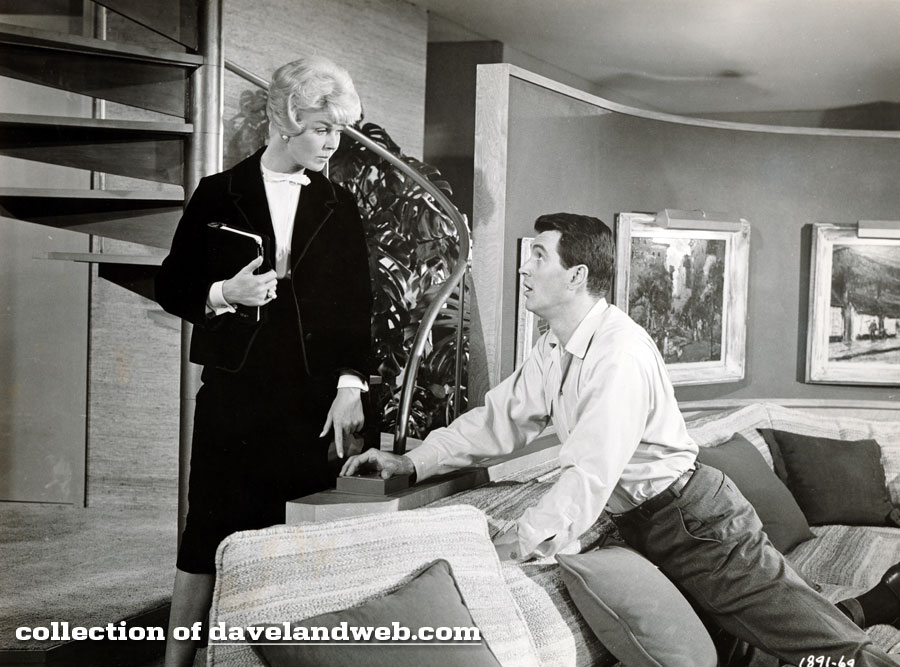 What are some of your favorite 1950's films? Come back tomorrow for the 1960's!
Follow my Daveland updates on
Twitter
and view my most recent photos on
Flickr
. See more classic Movie & TV photos on my
regular web page.