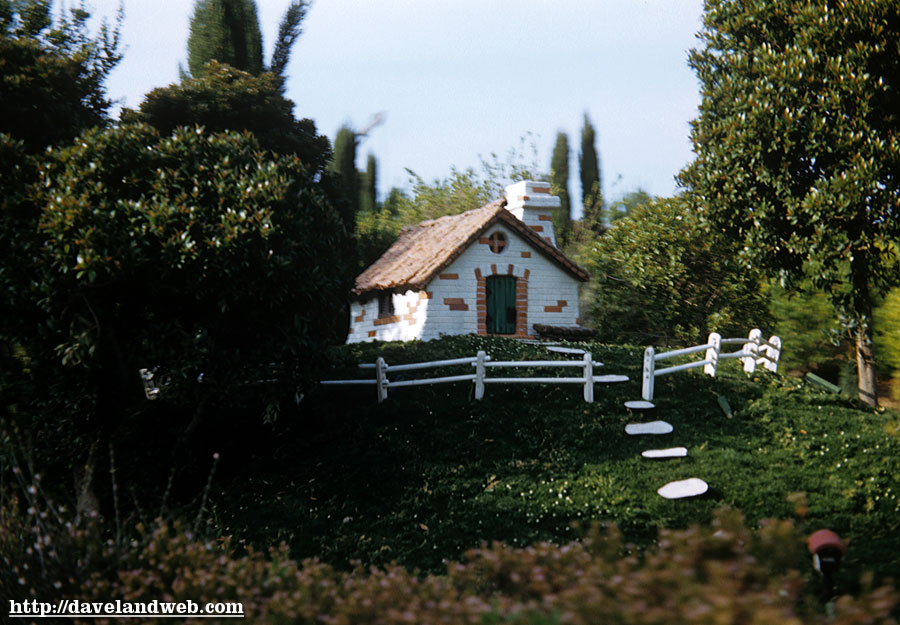 Our May 1959 trip to Disneyland takes us to Storybook Land today, with some wonderful shots of the miniature homes and gardens that inhabit this amazing attraction. First off we have the home of the sensible pig who used brick, not straw. Here is a comparison shot of it today: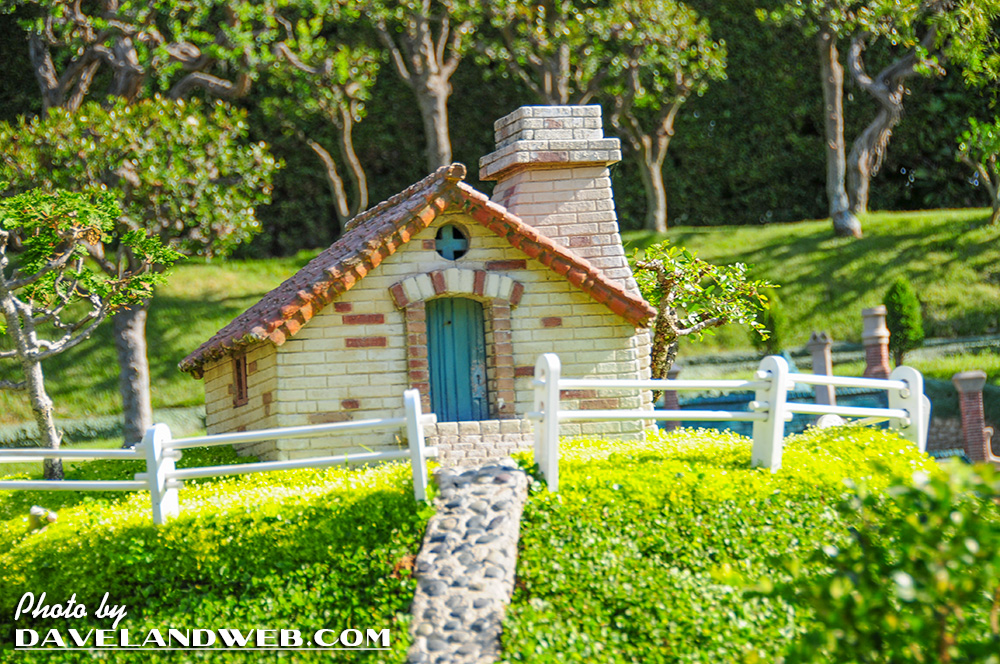 The enchanting cottage of the Seven Dwarves: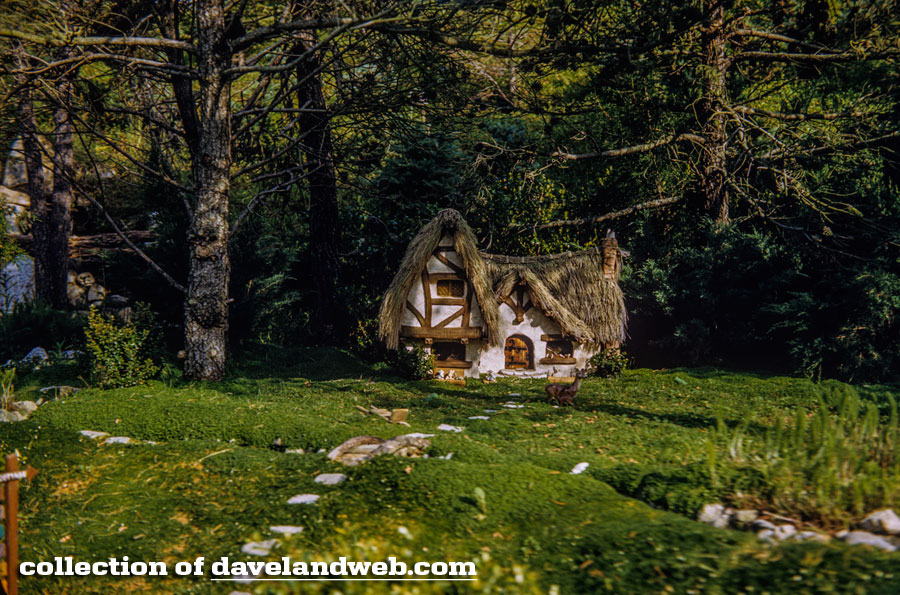 And a contemporary shot showing it all decked out for the holidays:
The village below Cinderella's Castle: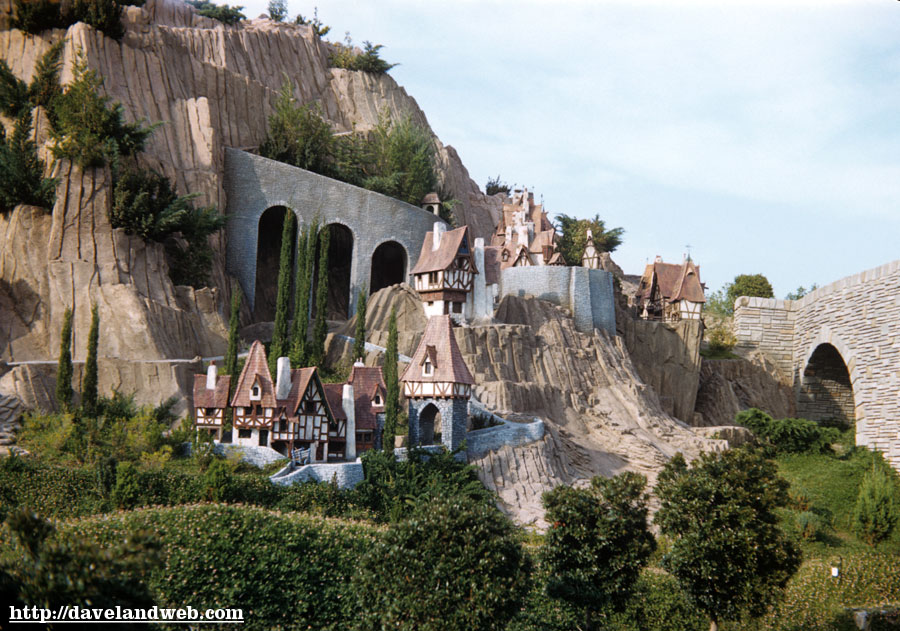 And a contemporary comparison view: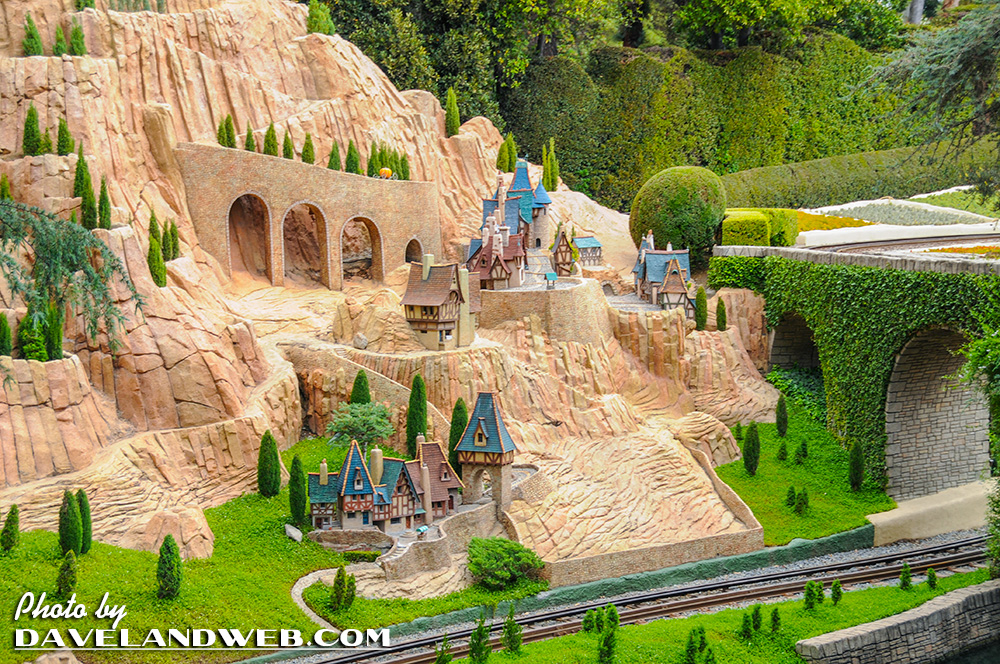 I believe this one is of the Tremaine home, but please don't boil me in oil if I am incorrect: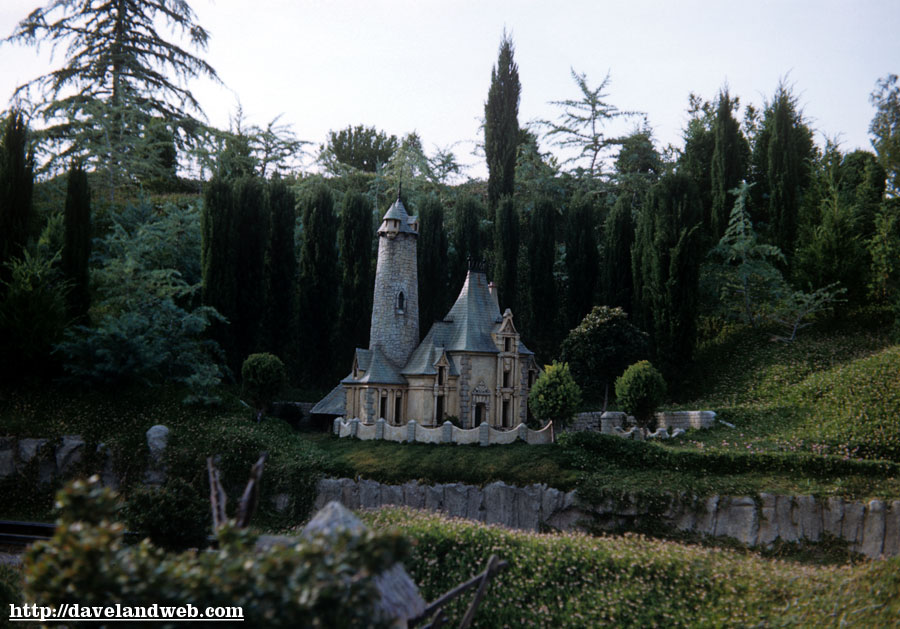 And a contemporary comparison view: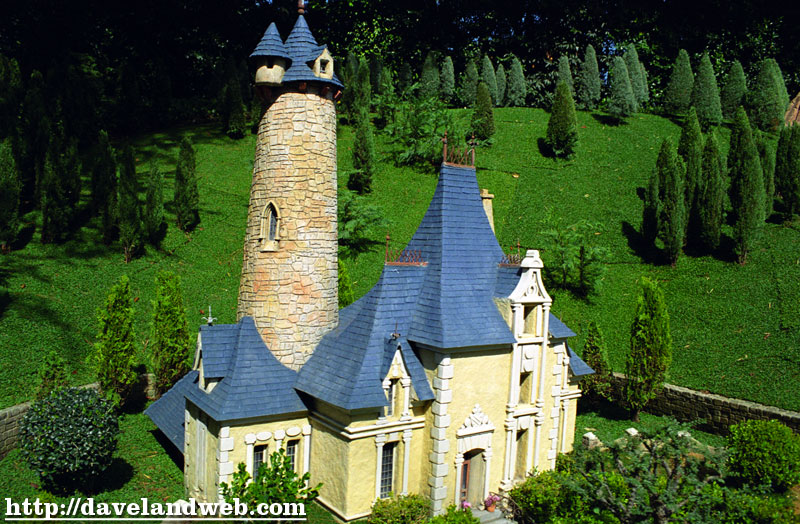 The Old Mill near Alice's Village: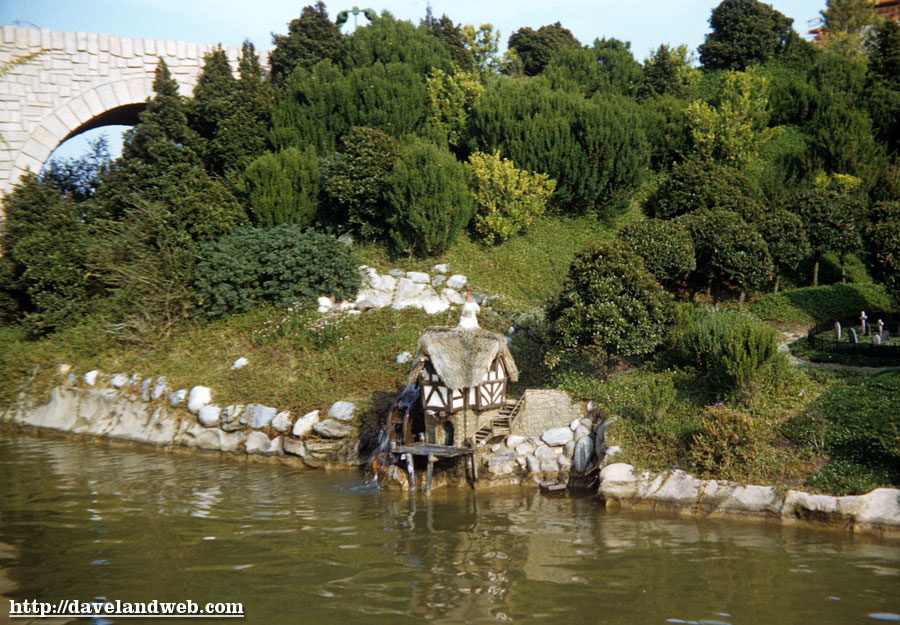 You know the drill...here it is today: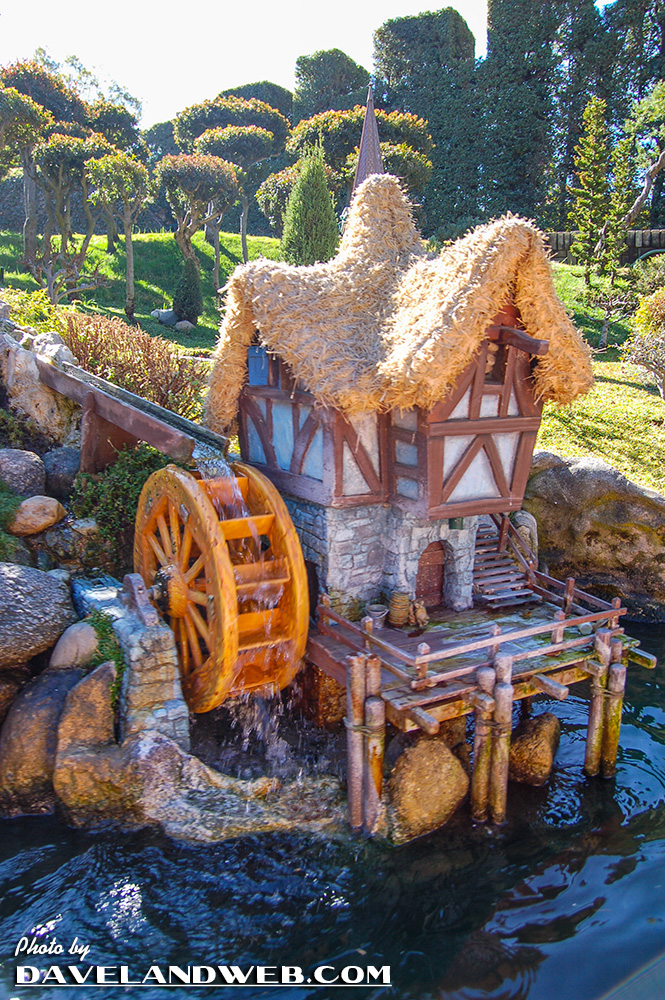 Pinocchio's Village will be lost in the shuffle when readers see the construction of the Matterhorn in the background; with all that lumber and the fact that this attraction is almost 50 years old, it's no wonder Disney has had some major issues with keeping the mountain from literally falling apart.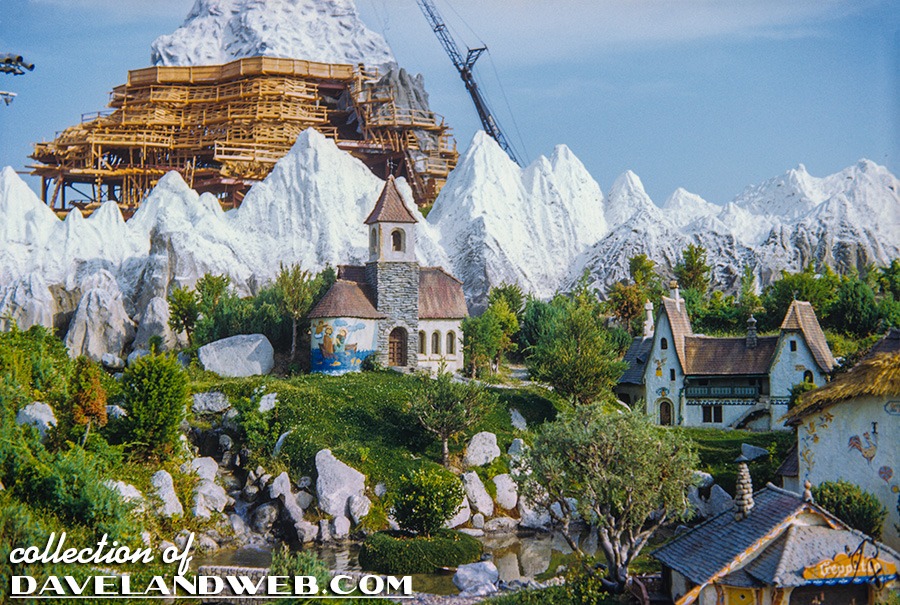 And the recent version: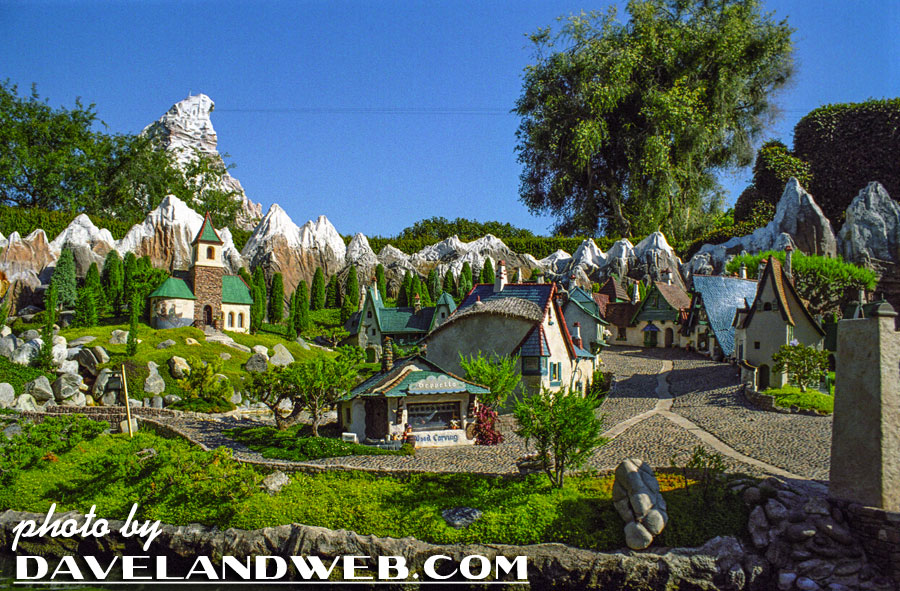 Last one for today is another view of Pinocchio's Village, accompanied by a somewhat similar shot from today: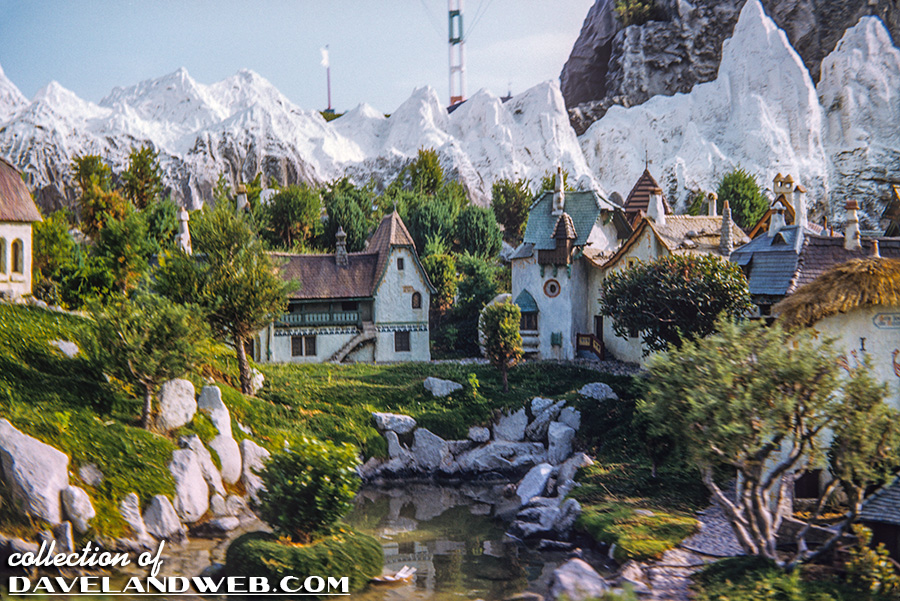 See more vintage and current Storybook Land photos at
my website
.