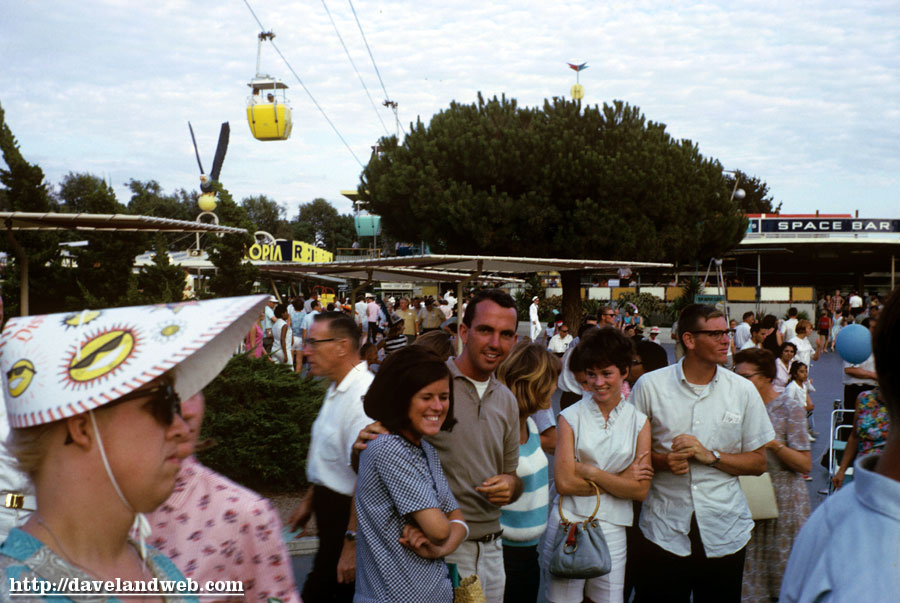 We've seen the Devlin's photos of the New Tomorrowland construction; now let's take a look at the rest of their Tomorrowland collection. First two views are from October 1965. The Skyway Buckets are now square and the Richfield Eagle still sits proudly above the Autopia. Meanwhile in shot #2, the Yachtsmen Quartet croons their hearts away. Something tells me these fellers wouldn't have gotten along very well with the Yippies.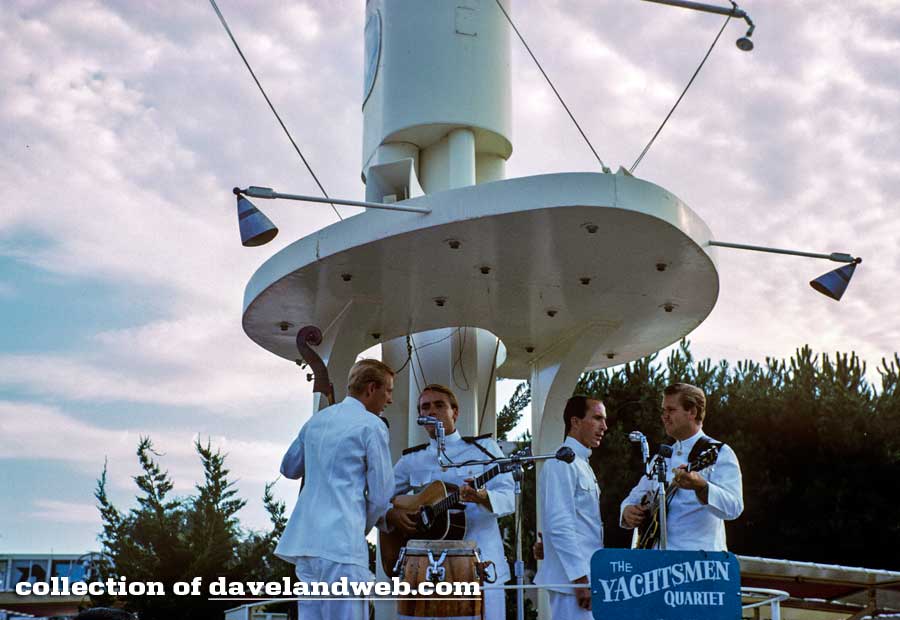 This undated image shows a nice criss-cross of the Blue Monorail and The Peoplemover; the waters of the Motor Boat Cruise are in the lower left-hand side of this photo.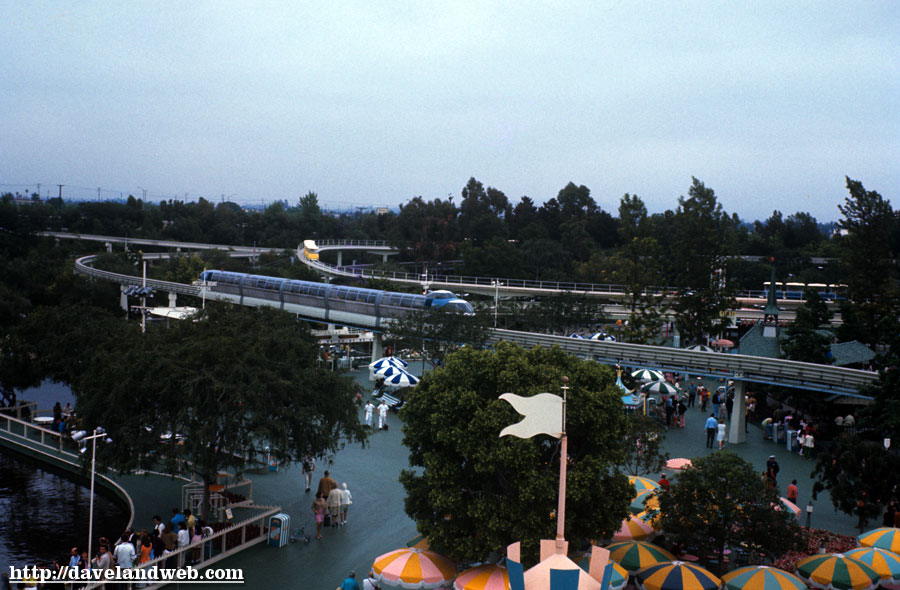 Last one for today is from October 1969; Tomorrowland looks fantastic! The Mary Blair murals, The PeopleMover is humming, and the Rocket Jets are exactly where they should be: high above the guests attached to a Rocket Ship: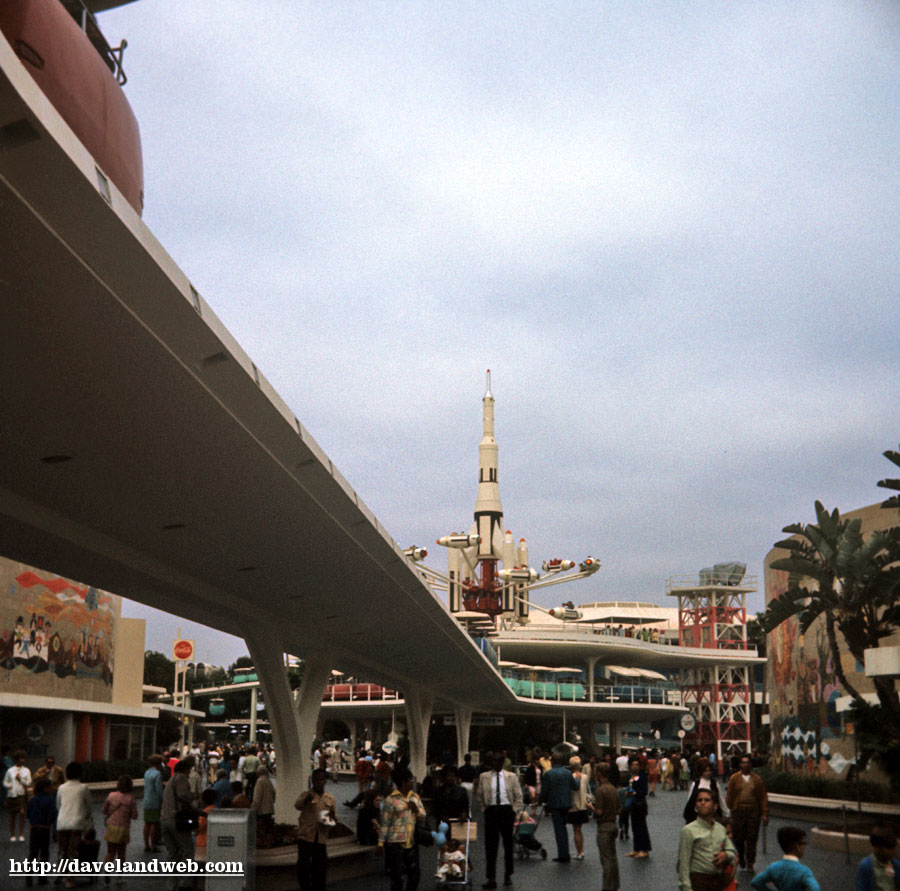 See more vintage & current Disneyland photos at
my website
.