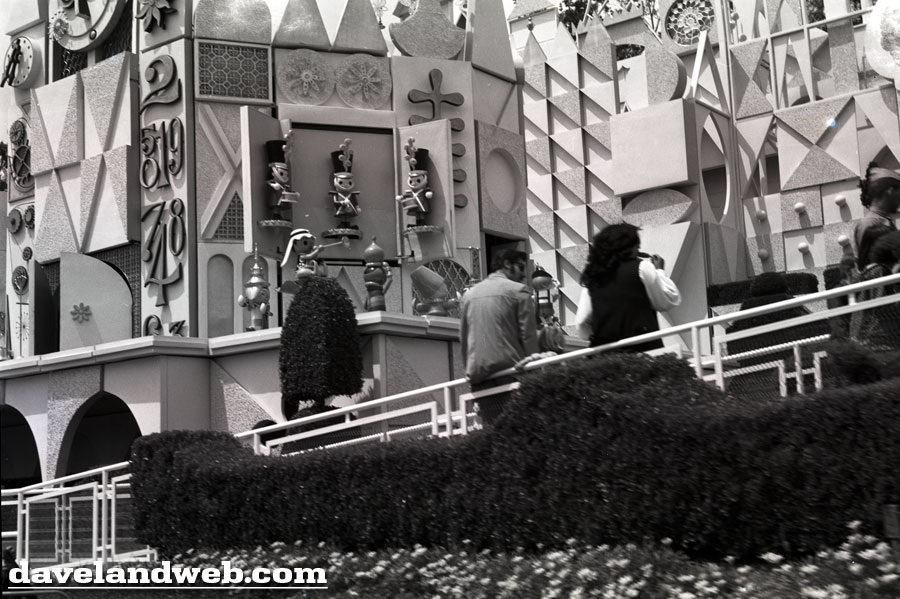 Another random assortment, from the 1974 BW negative batch that I have been posting this week. From the boats, our photographer shot the clock with its colorful figures representing the children of the world. I have also included a semi-similar modern-day comparison photo: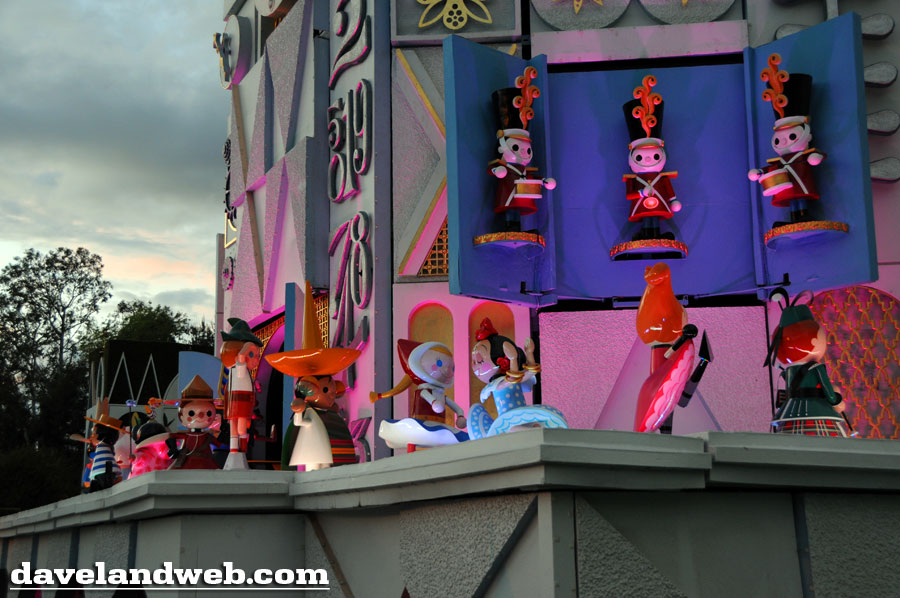 I am guessing that this semi-blurry shot was taken from the Monorail, showing the signage for the now defunct Motor Boat Cruise. This under-utilized area is often the subject of rumor whenever the possibility of new attractions comes up.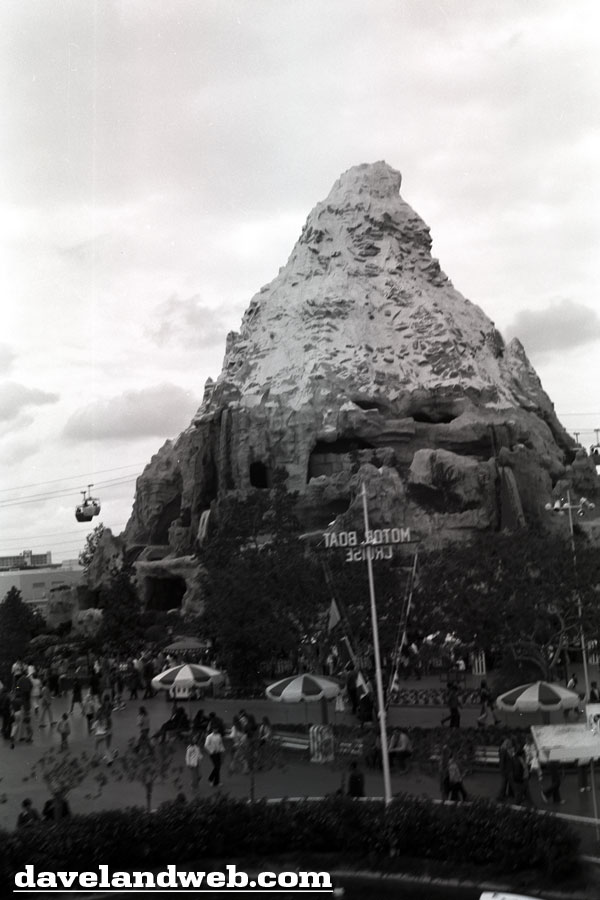 Although obviously not the same angle, it's the closest one I could find for a contemporary comparison shot (note to self: ride the Monorail this weekend!):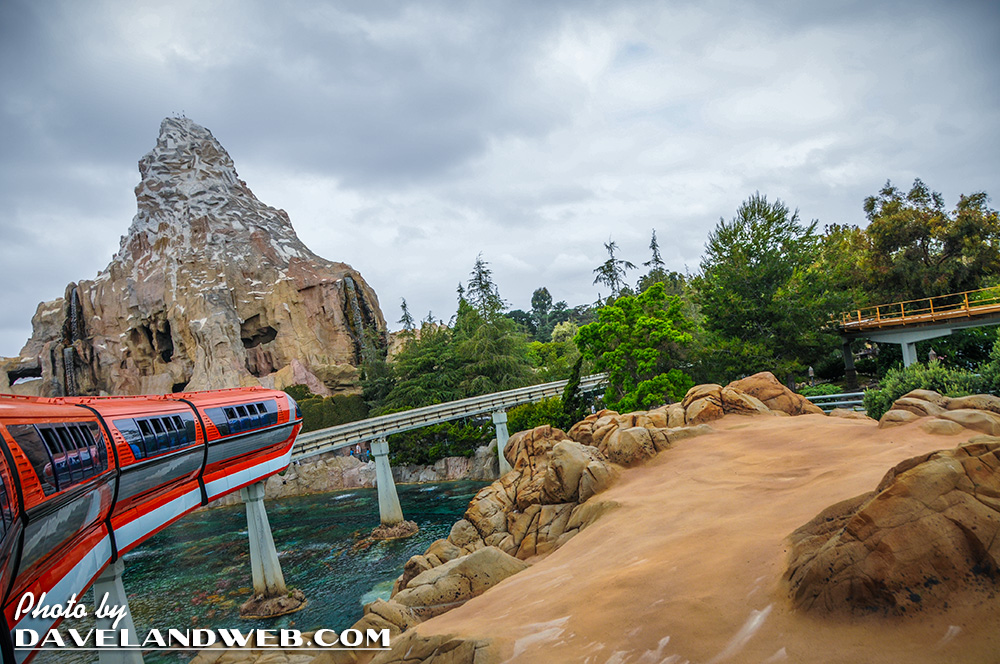 A few of the Mark Twain, making its rounds on the Rivers of America: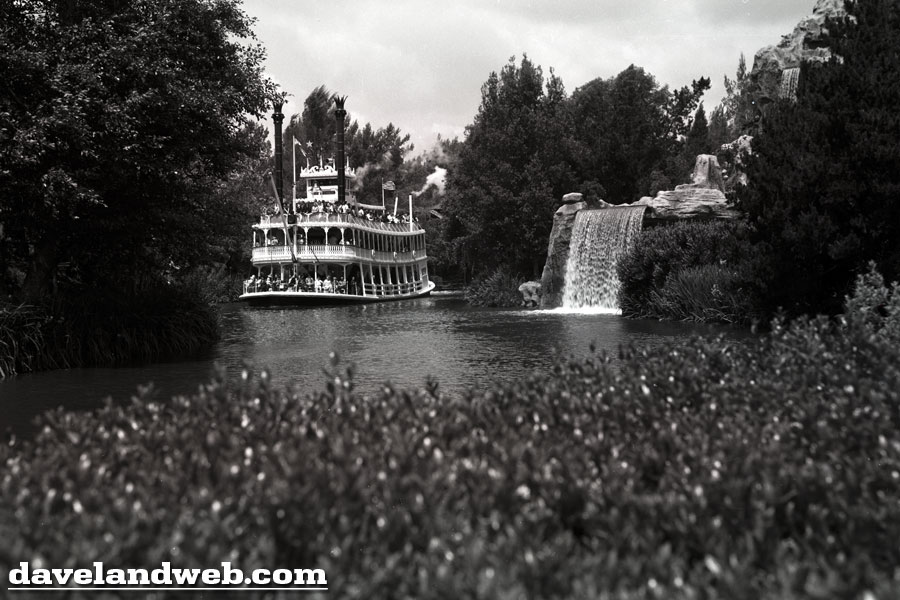 Do I miss Cascade Peak? You betcha'! Though admittedly, with the growth of trees, its loss becomes less noticeable (visually) with every passing year. This 2006 shows the Twain in a similar viewpoint, with the addition of the 50th Anniversary decor and the rotting Mine Train (which has now been removed).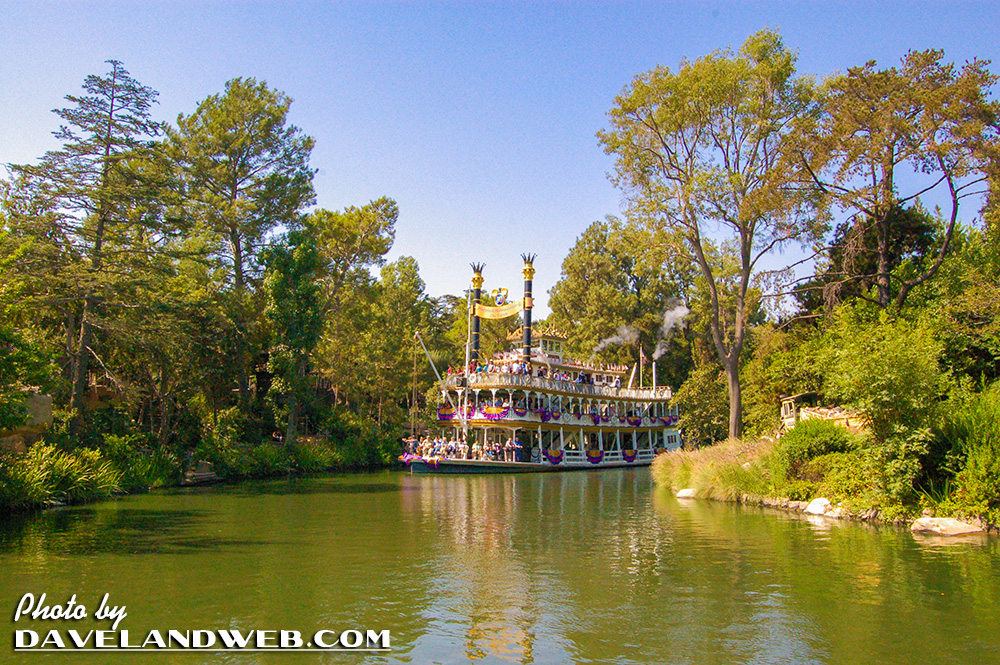 The same area as it looks now, minus the rotting Mine Train: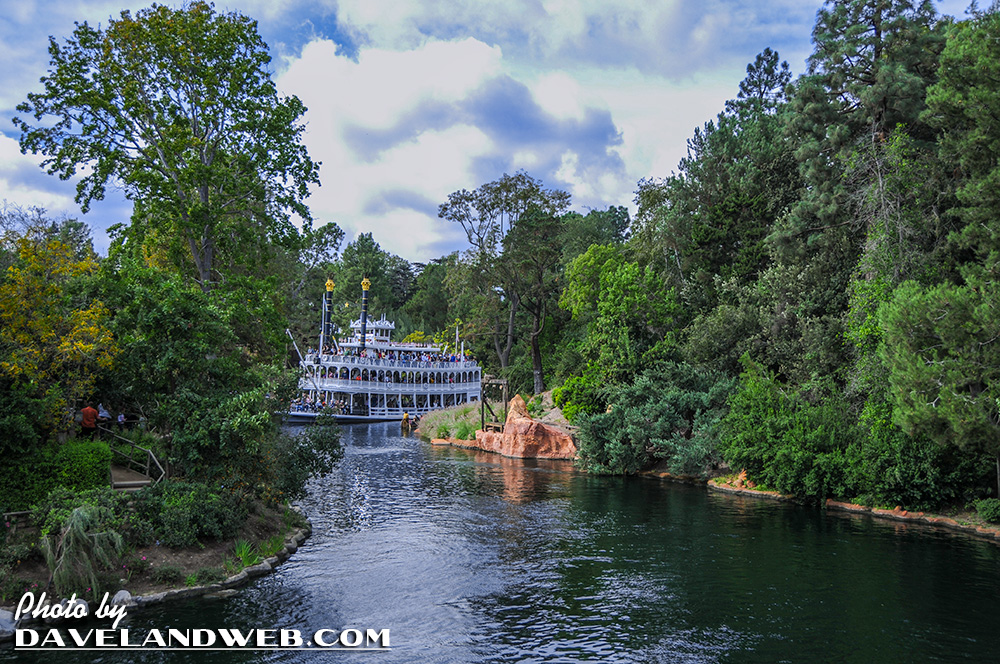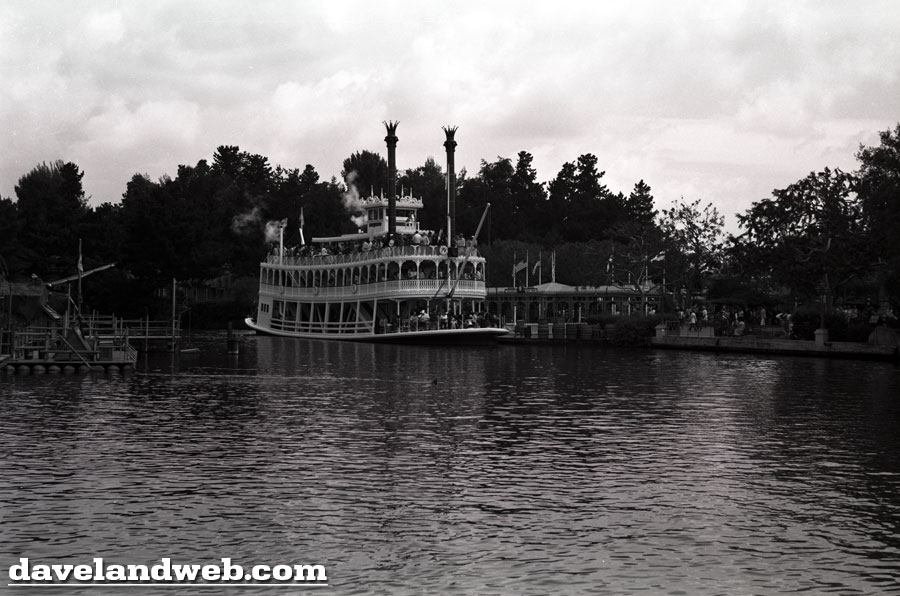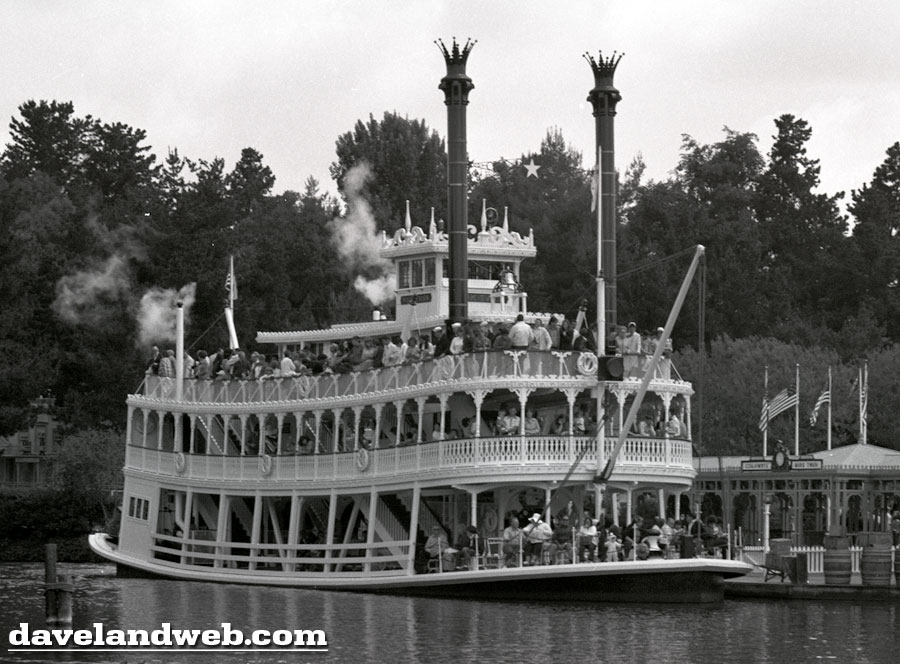 And a recent colorful comparison shot, with Big Thunder Mountain being the obvious difference.: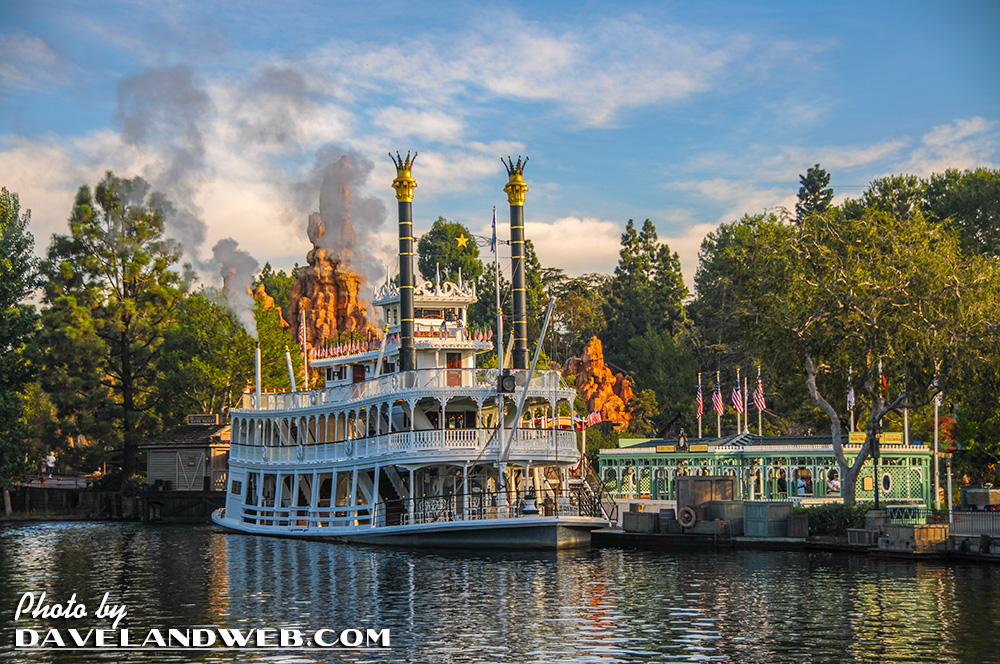 See more vintage and contemorary Disneyland Railroad photos at
my main website.