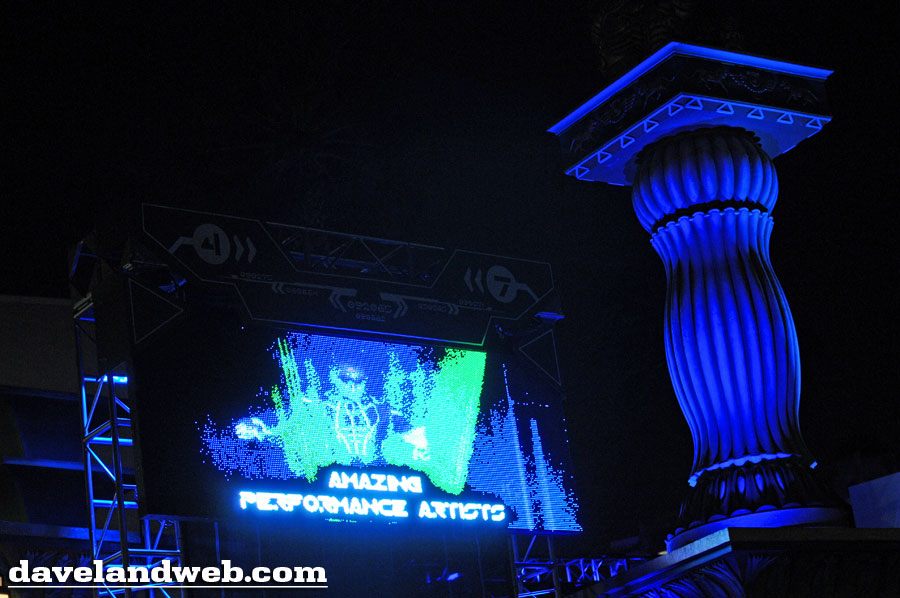 ELECTRONICA! I have been wanting to check this out for months now, but every time I go, somehow it just doesn't fit into the schedule. I wasn't sure what to expect, so I have to say I was pleasantly surprised.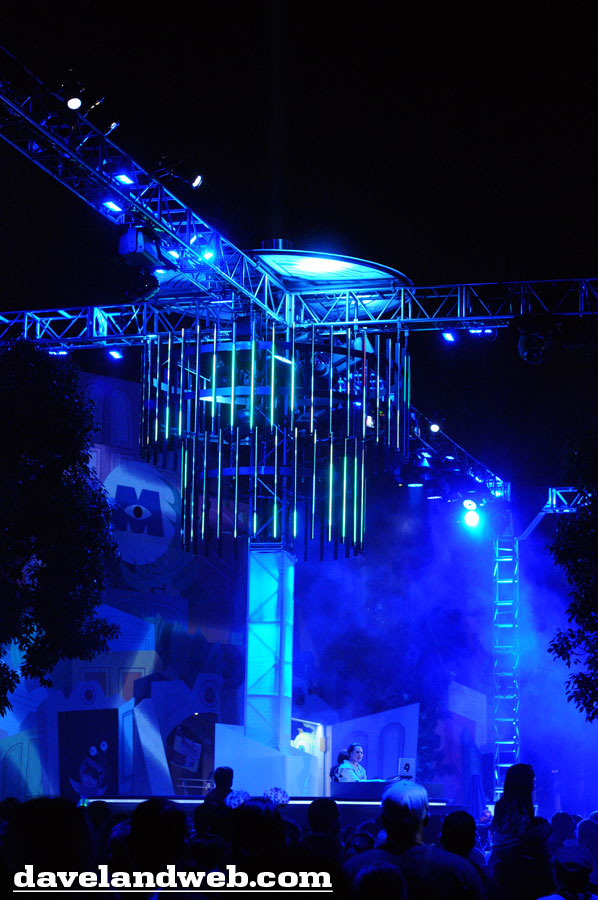 Electronica has a youthful energy and a current hipness to it that Disney is rarely able to capture; it usually seems too manufactured and even a little on the "safe" side. Young guests were enjoying themselves dancing, socializing, and playing arcade games: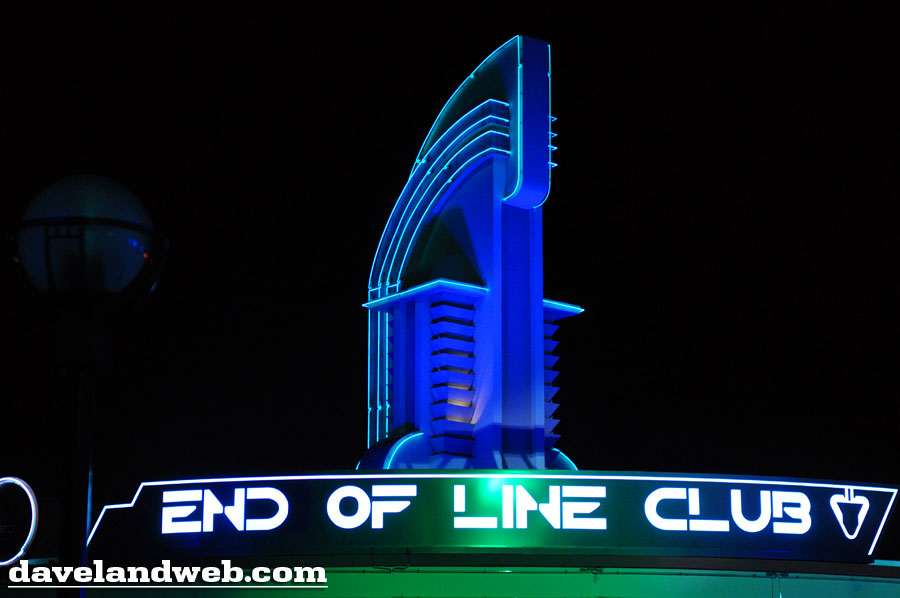 The adults who stood on the periphery were also enjoying themselves observing the fun and making sure that the kids weren't getting into too much trouble!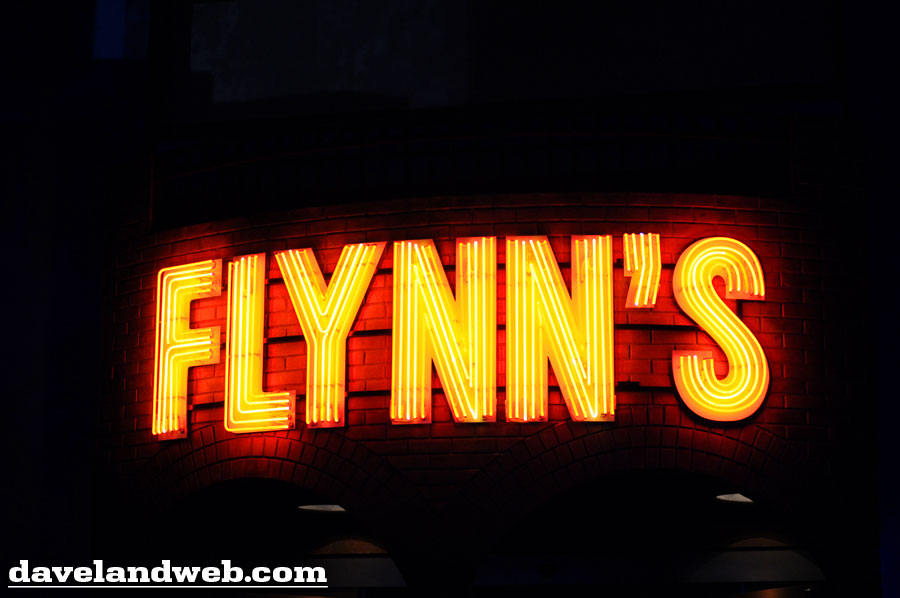 The arcade games and neon signs representing some of the games I used to play during my college days brought back many happy memories (and the thought of how many quarters I blew!).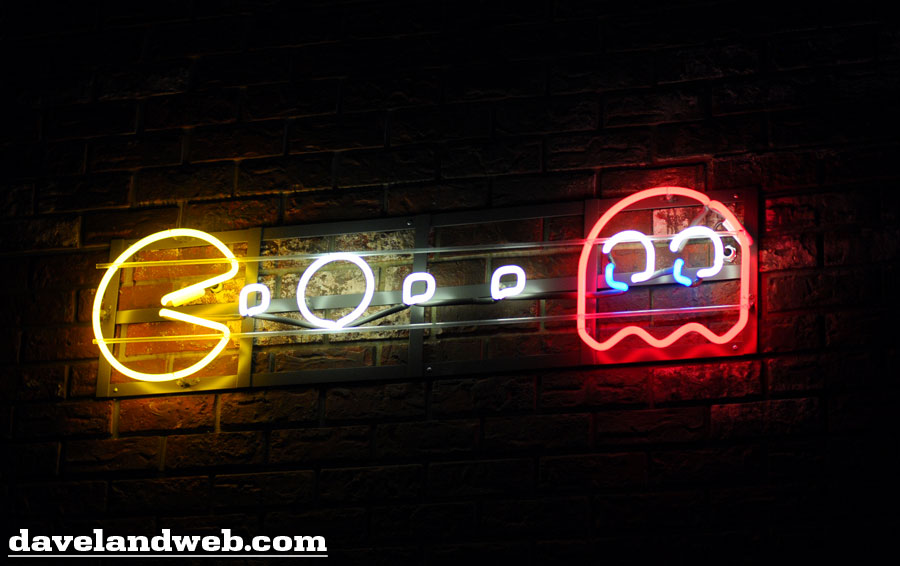 Even though I'd already seen the movie, I went to the 3D Preview, which actually makes the movie seem worth watching.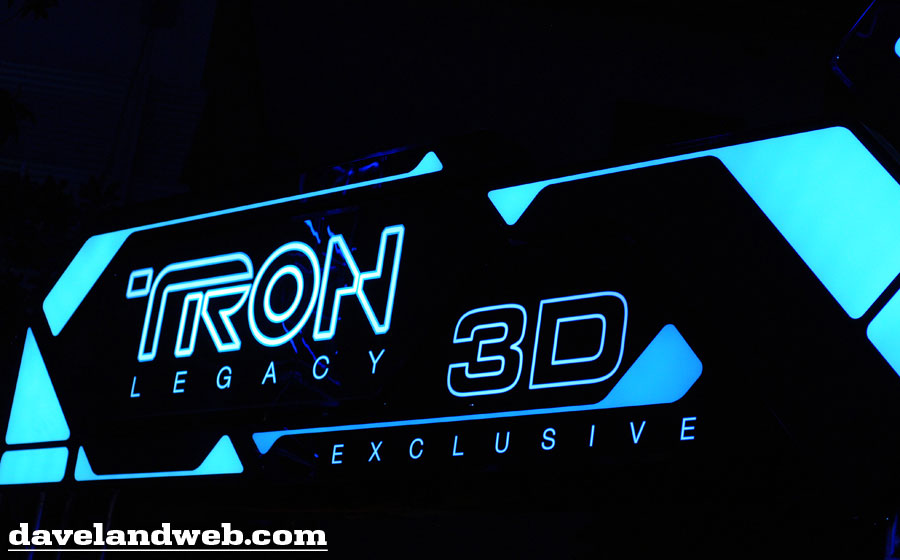 Electronica is amazing for another reason; it takes a movie (a sequel) that foundered at the box office, polishes the proverbial turd, and makes some mighty tasty lemonade out of it. Apparently it has been extended through September.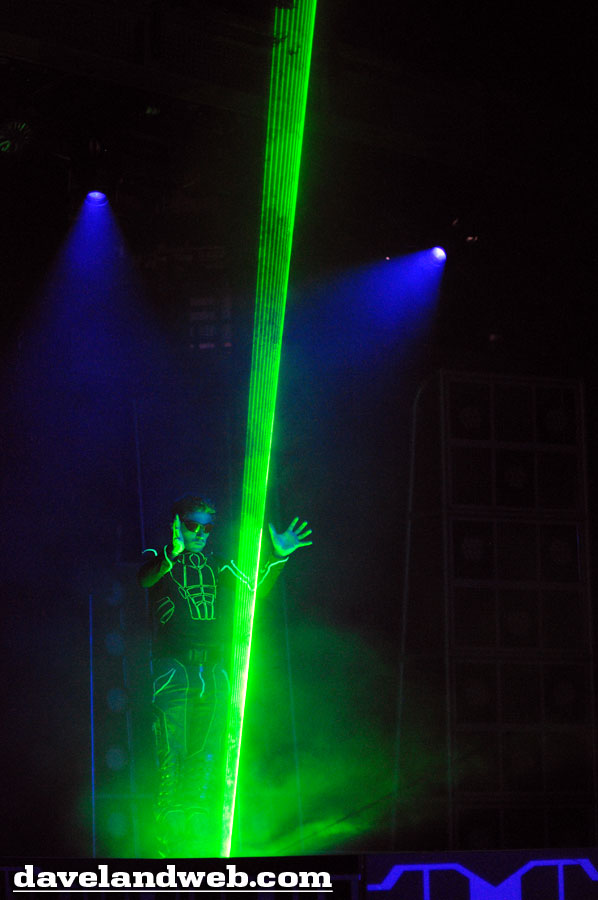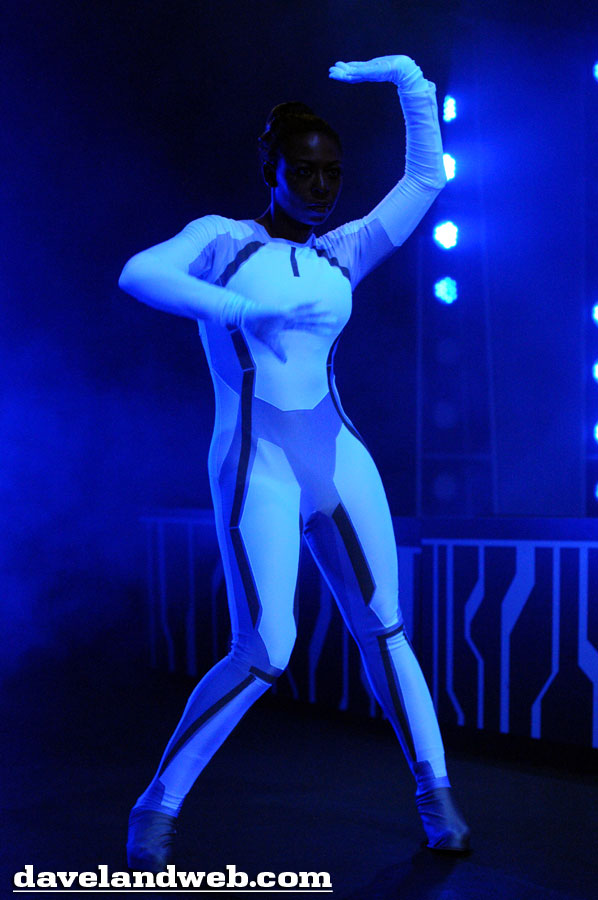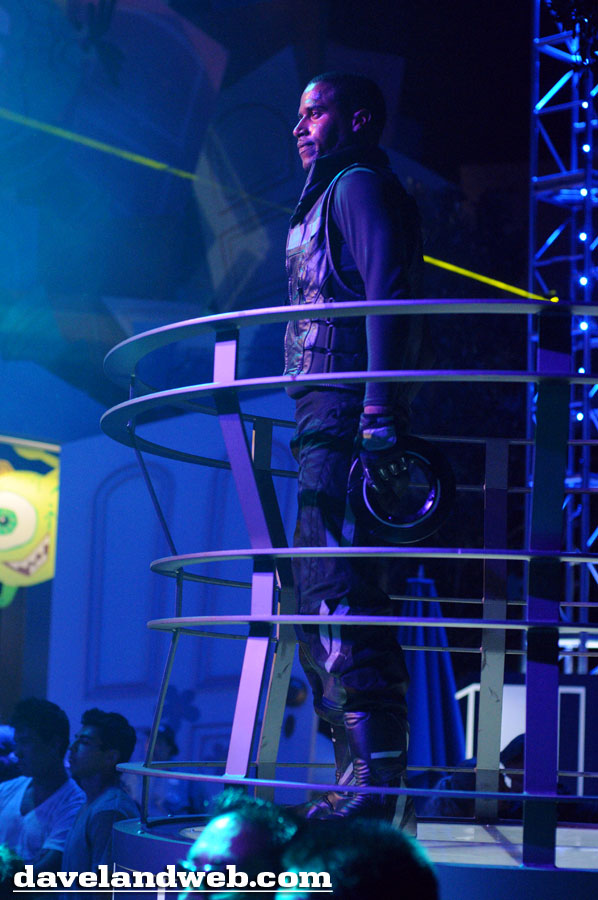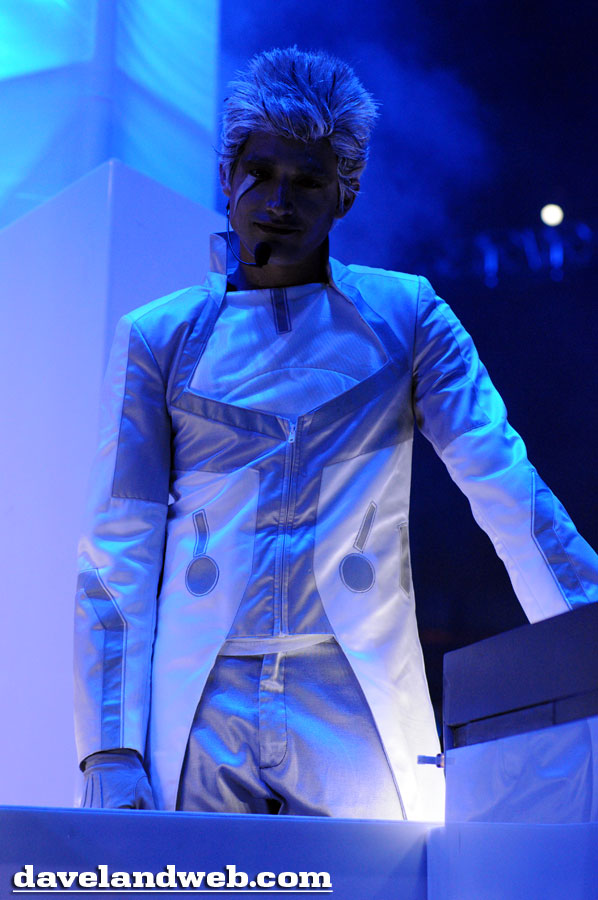 The lighting effects make The Monsters Inc. building fit right into the club-like surroundings.
The rest of DCA also looked pretty at night: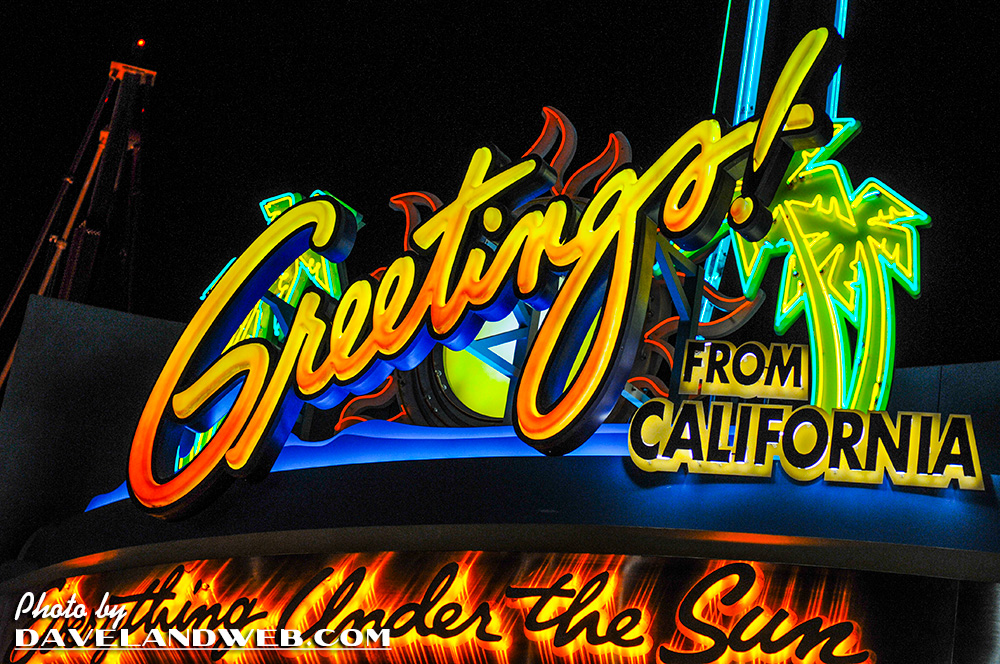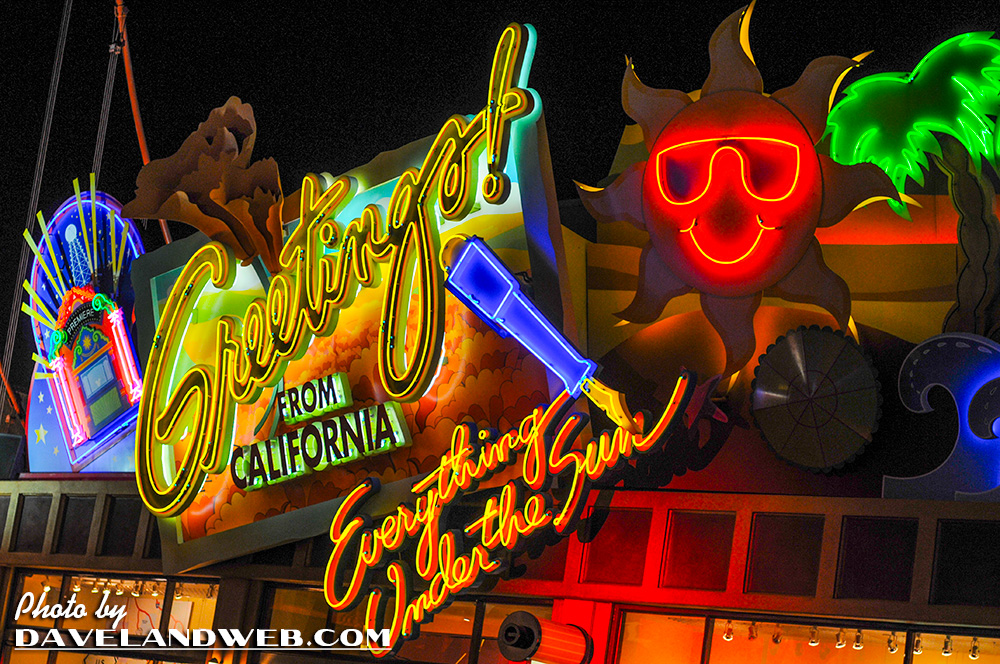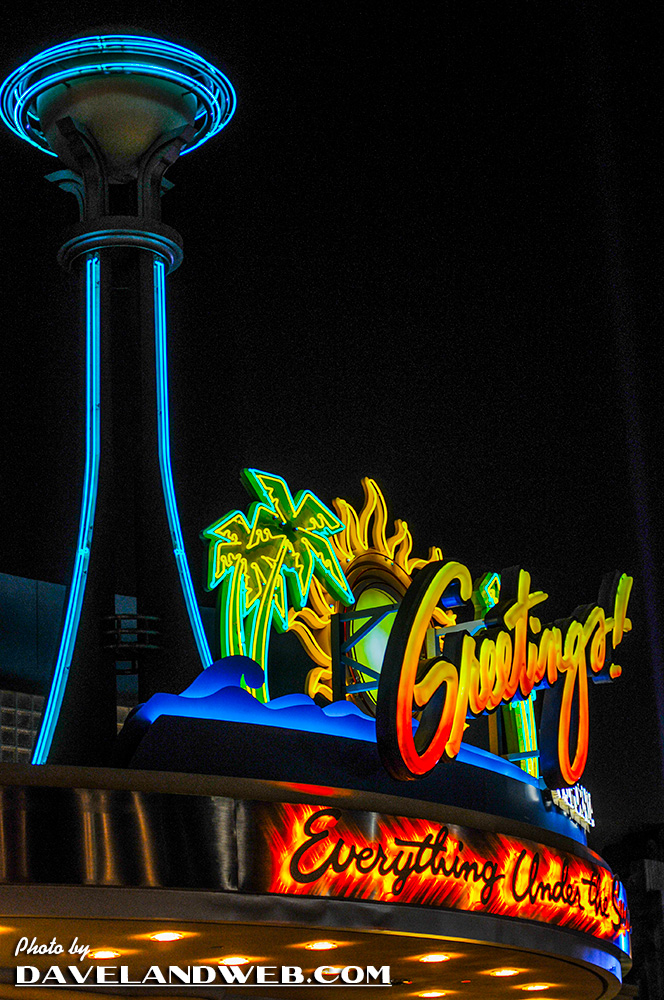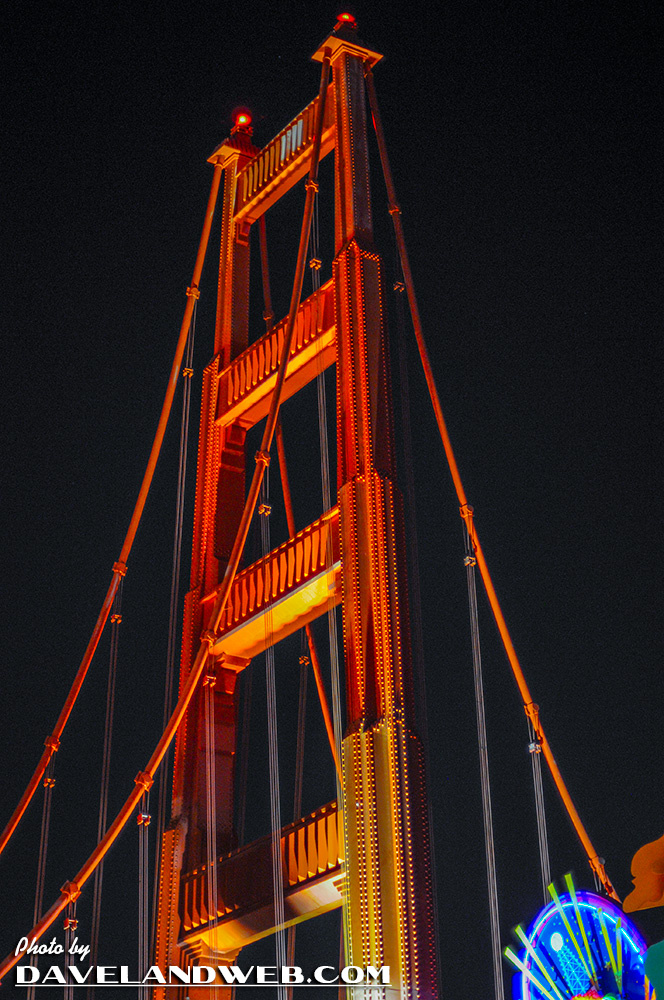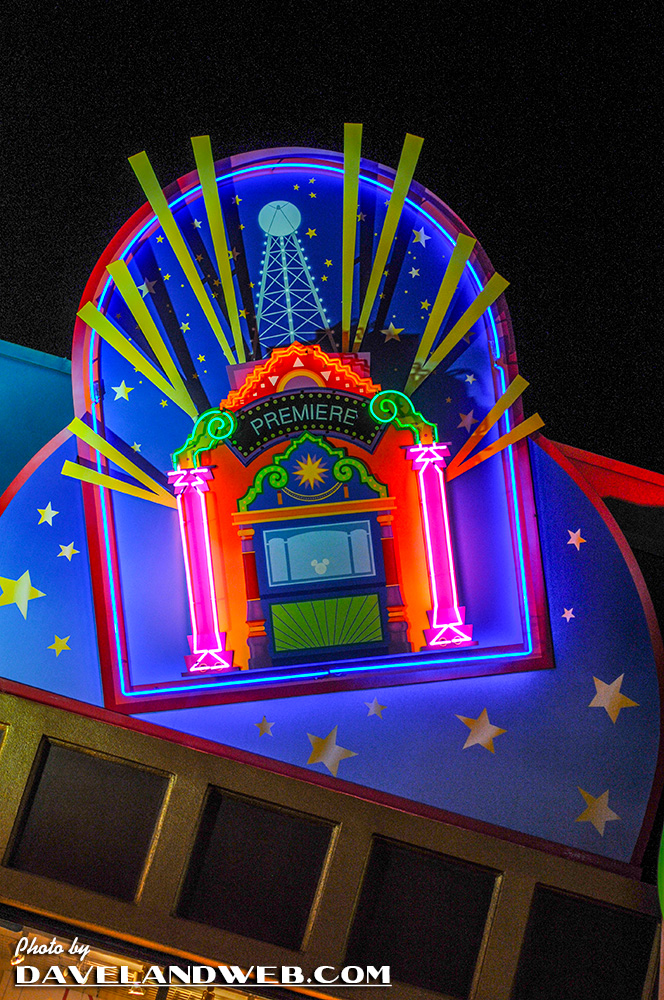 Although I won't really miss the Golden Gate Bridge tribute, I will miss the Zephyr. I am hoping that they will find a place in the new DCA for it to call home.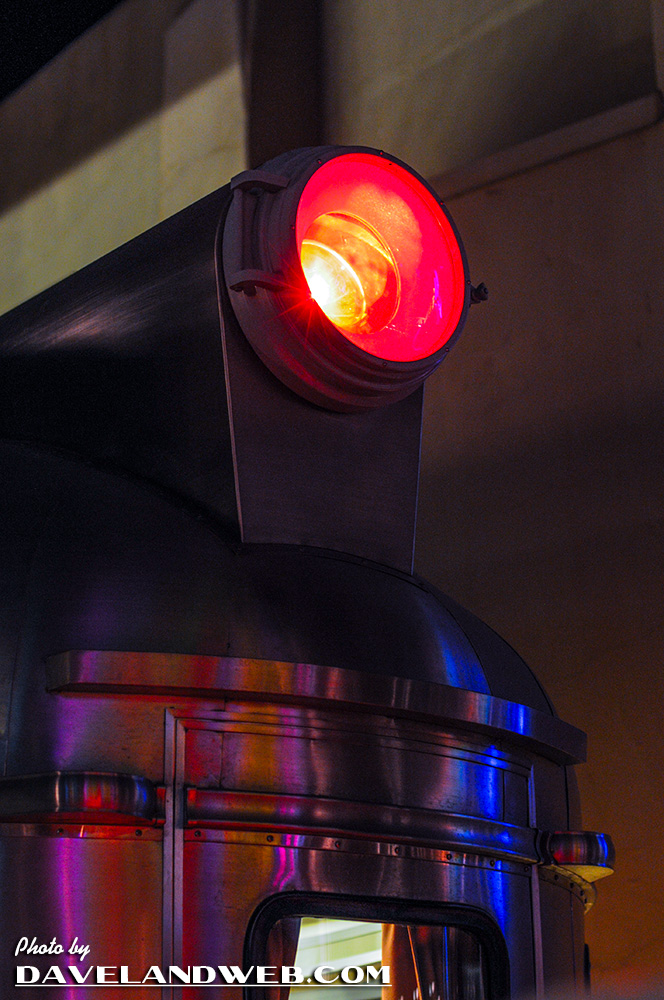 In the morning, the zinnias at DCA were in full bloom: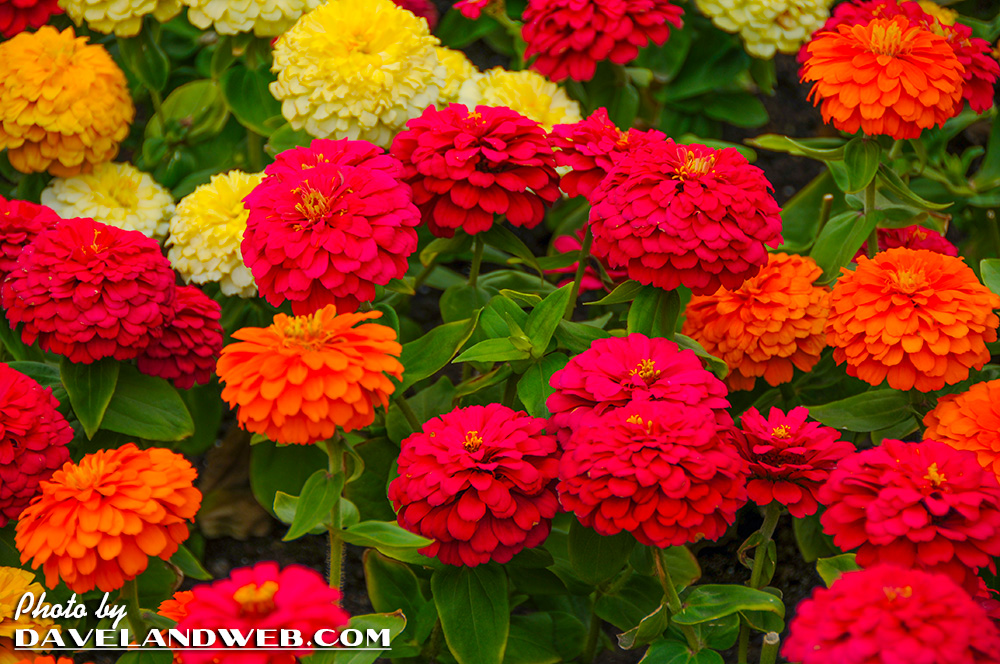 Plenty of DCA Construction going on as workers race against the clock to meet the June/July deadlines.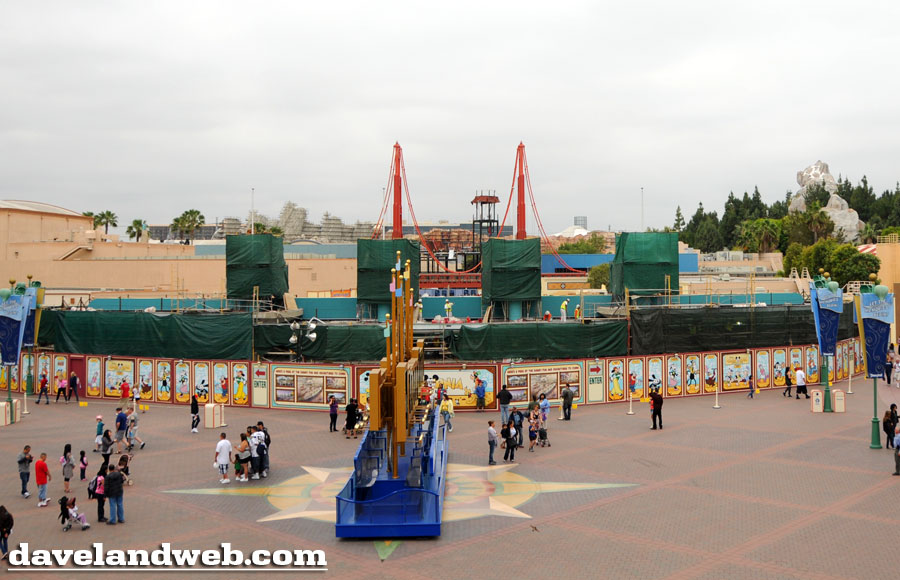 The Disney Theater looks fantastic; I love the retro styling which will fit into the 1920's/30's retheming: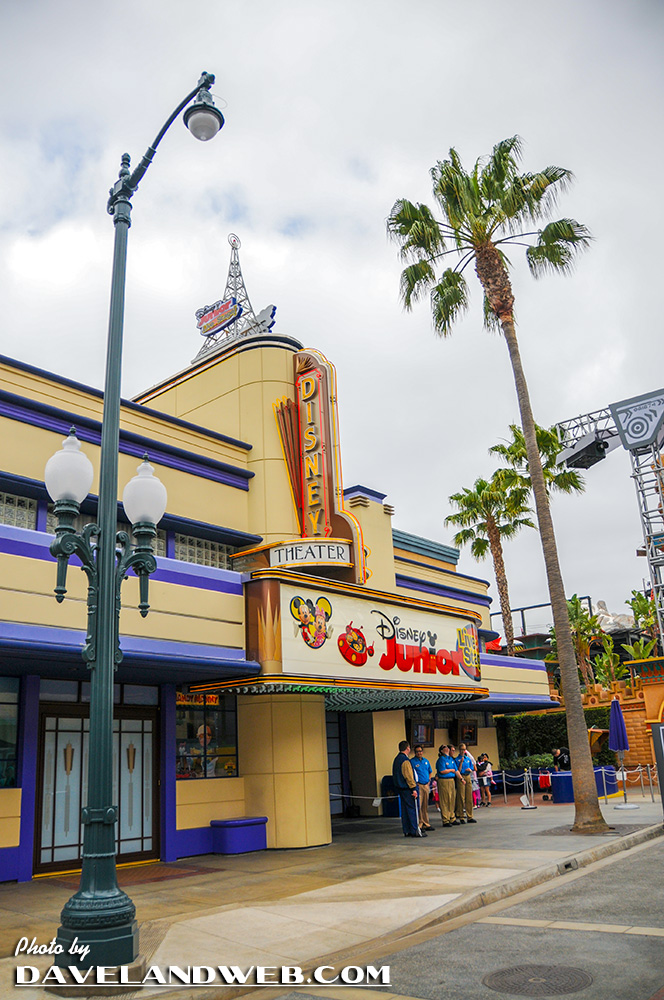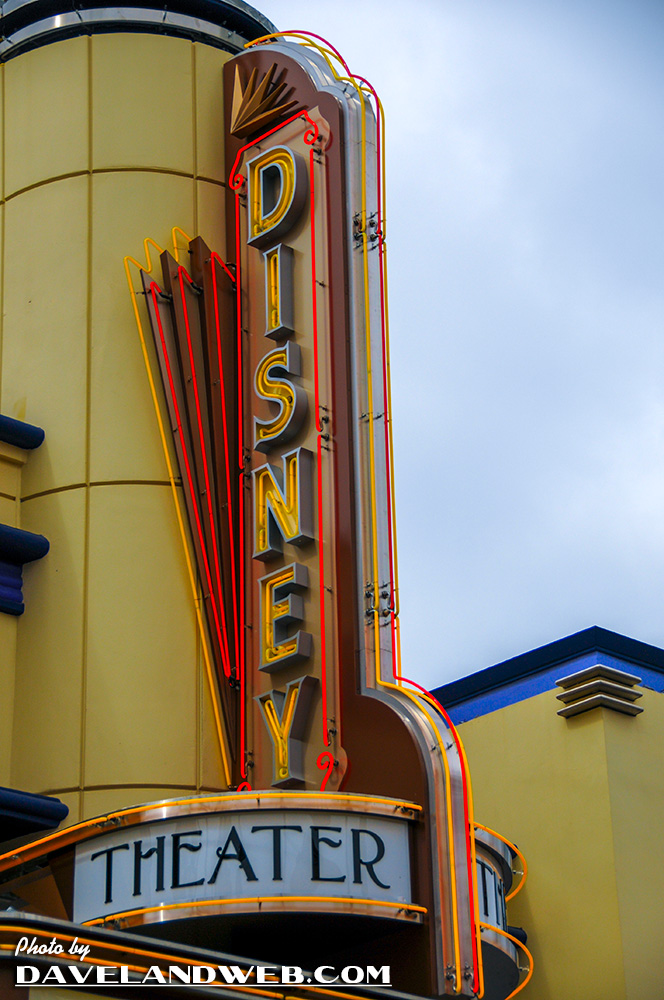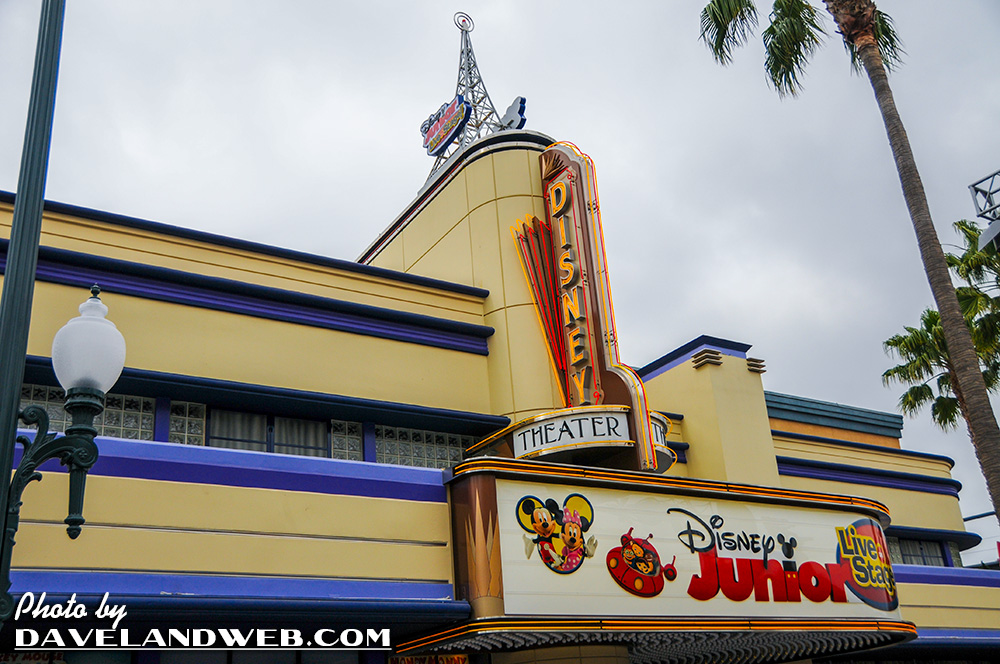 Over at Paradise Pier a new coat of paint and some minor touchups to keep the souvenir stand in good shape until it eventually will get removed for a new attraction (sometime in the next decade!):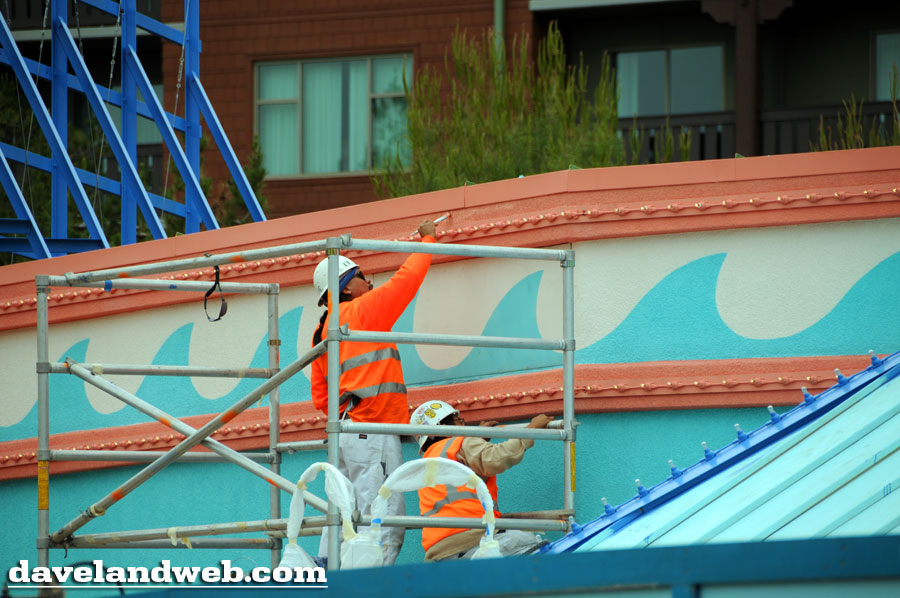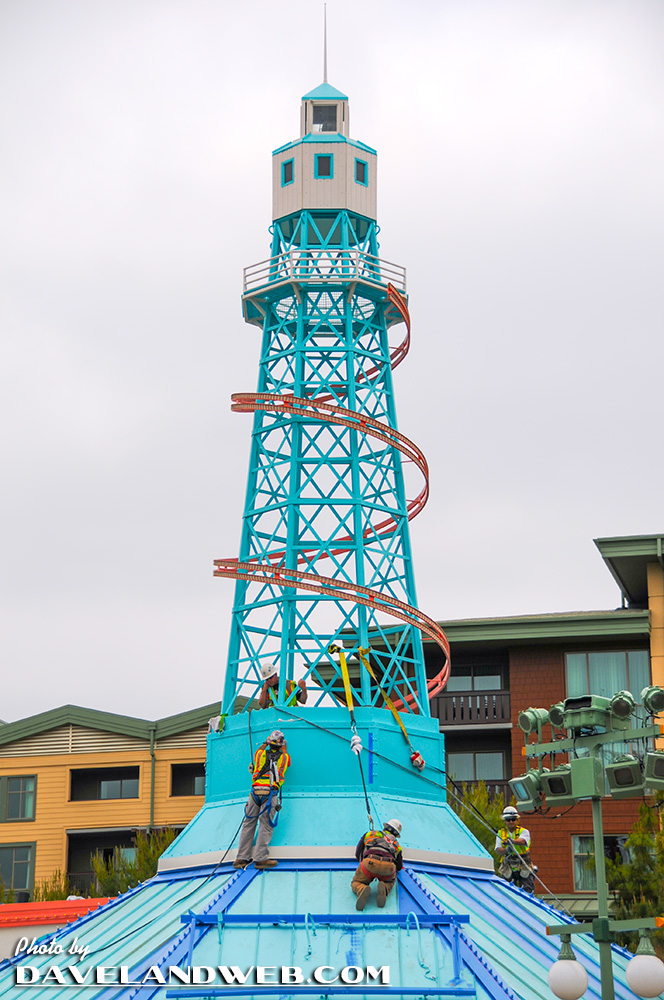 The vintage posters signifying the new attractions and restaurants are very well done. They help generate excitement while masking the blight of the construction.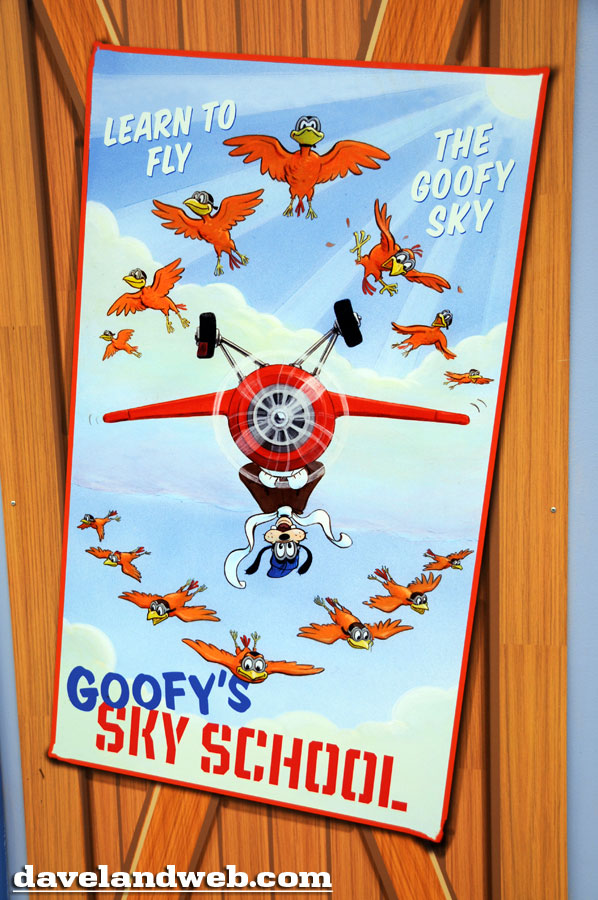 The menu and concept for the new restaurant here also has me excited. Paradise Pier was an off-the-shelf area I formerly avoided. I have a feeling I will be spending more time here as a result of the changes.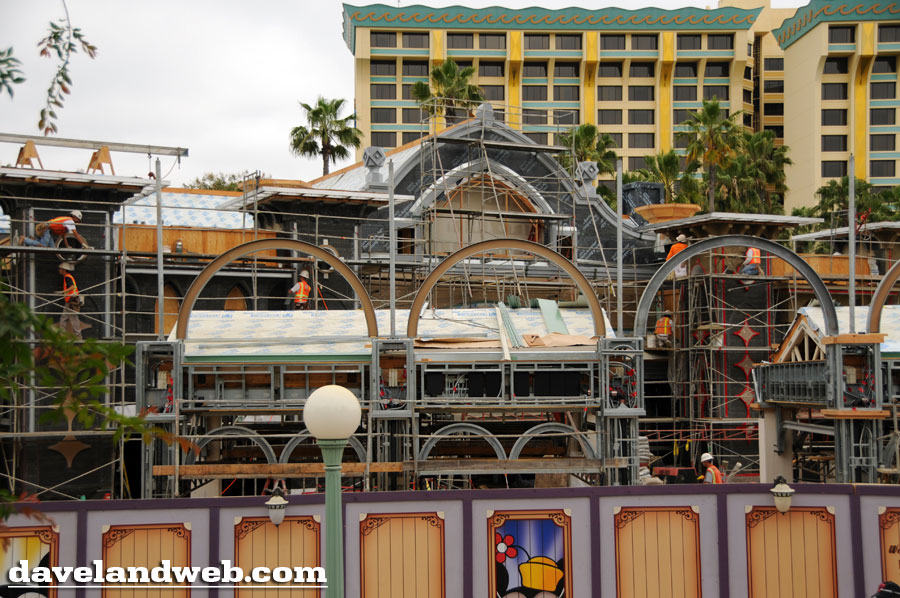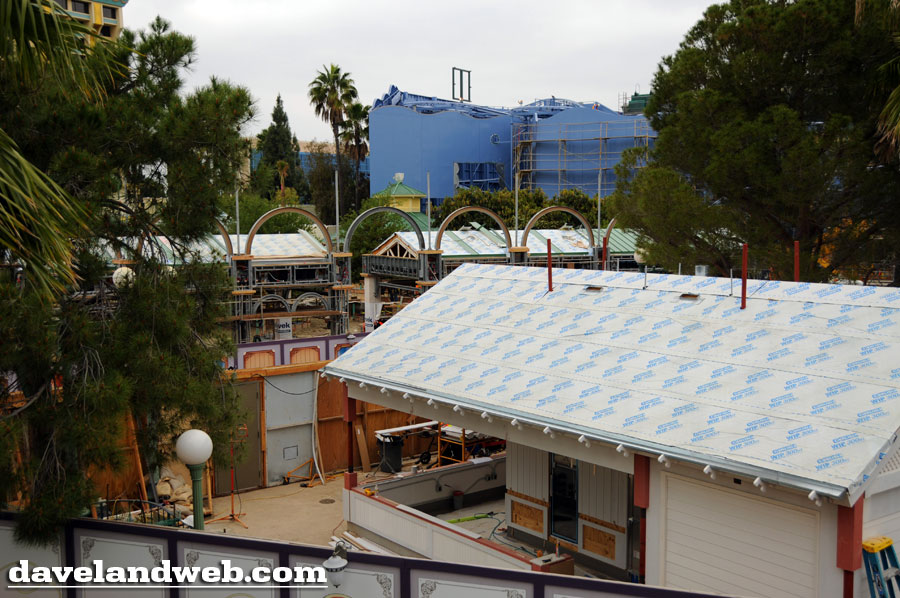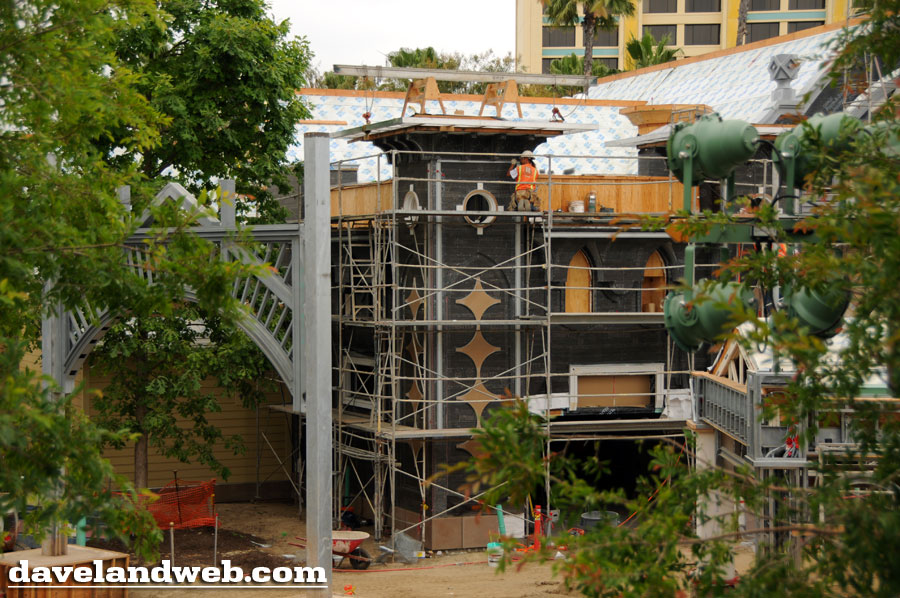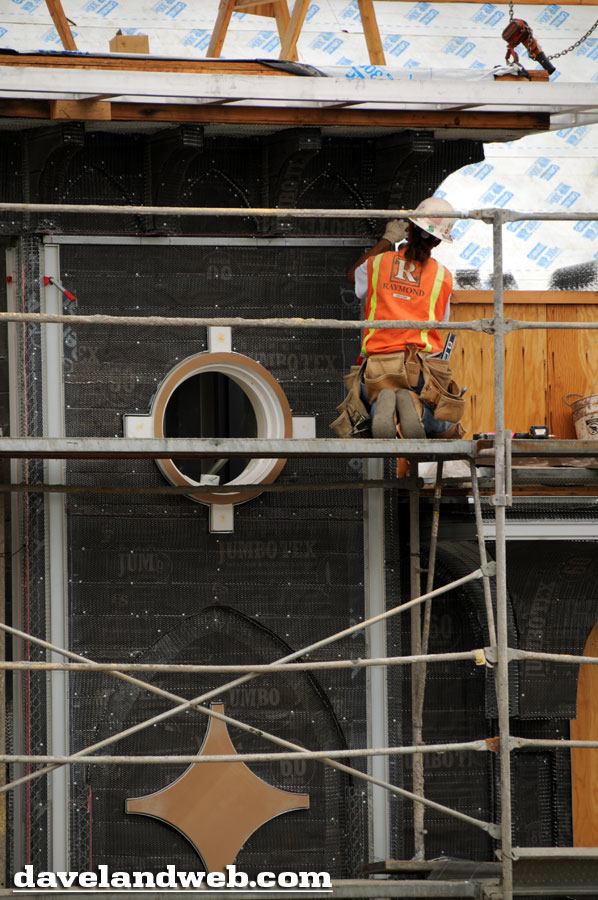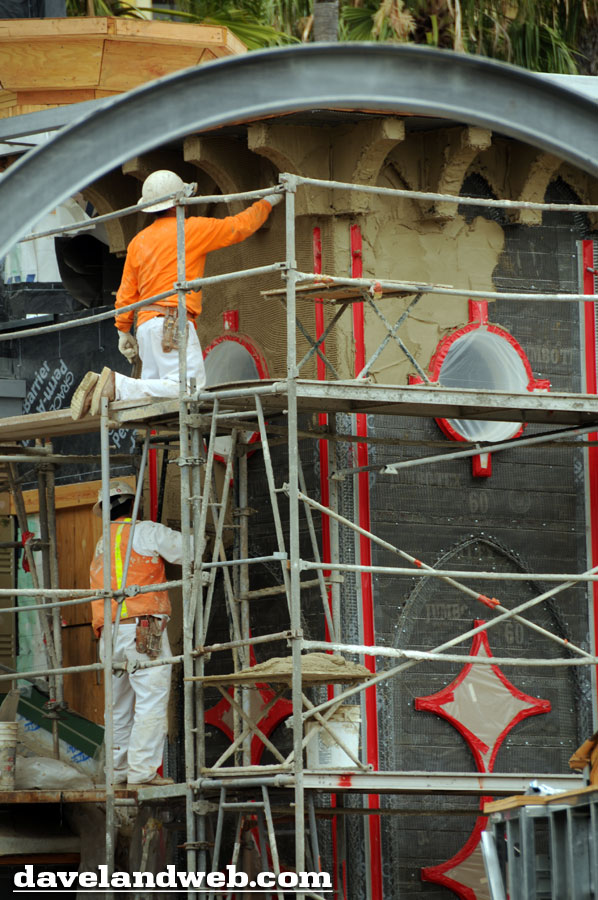 Ariel's Undersea Adventure keeps unveiling new details: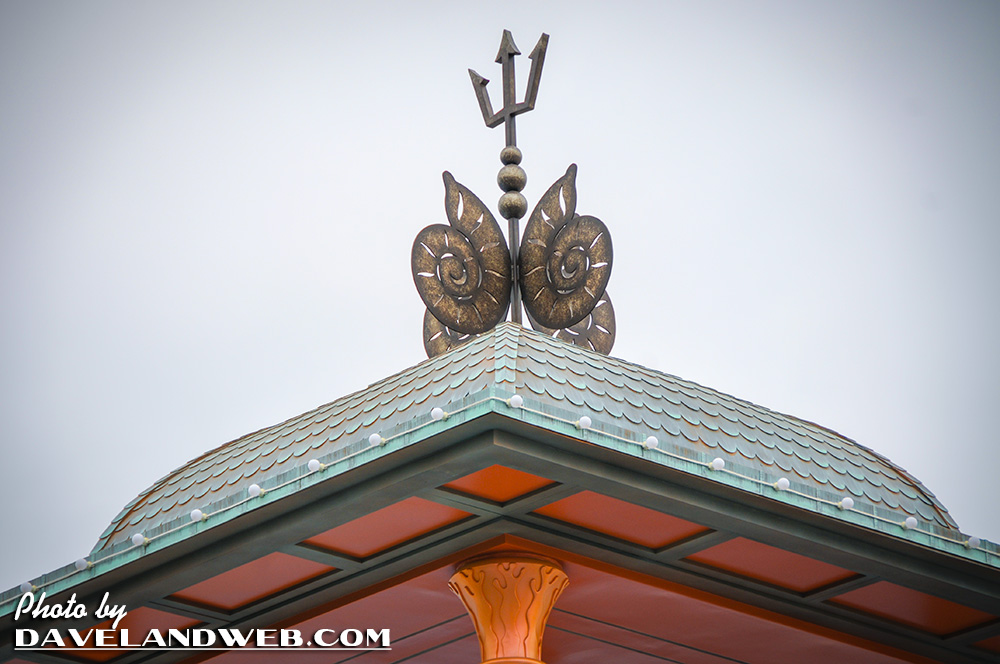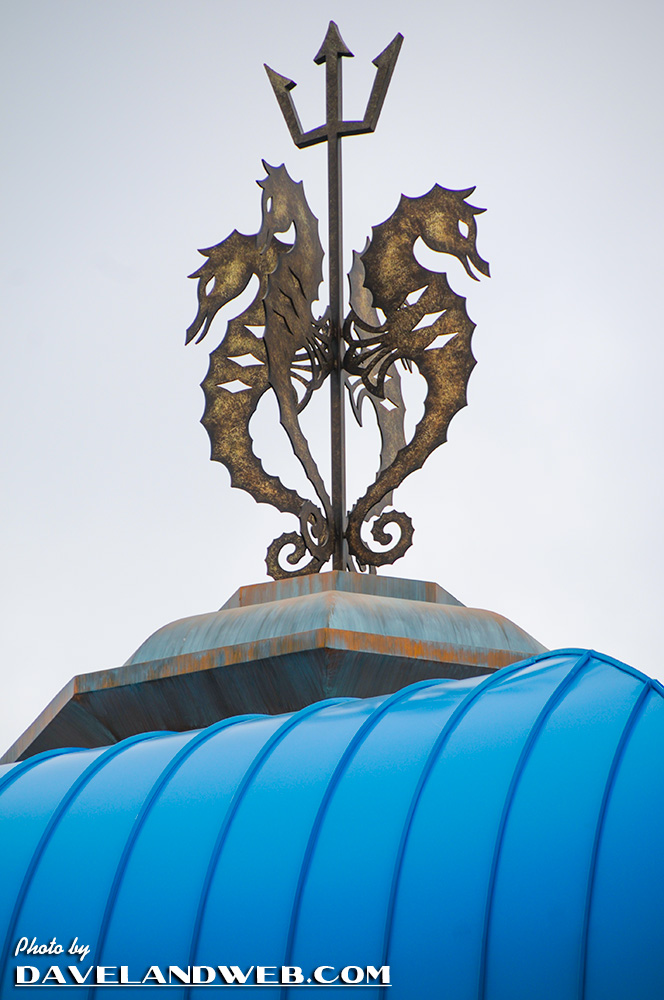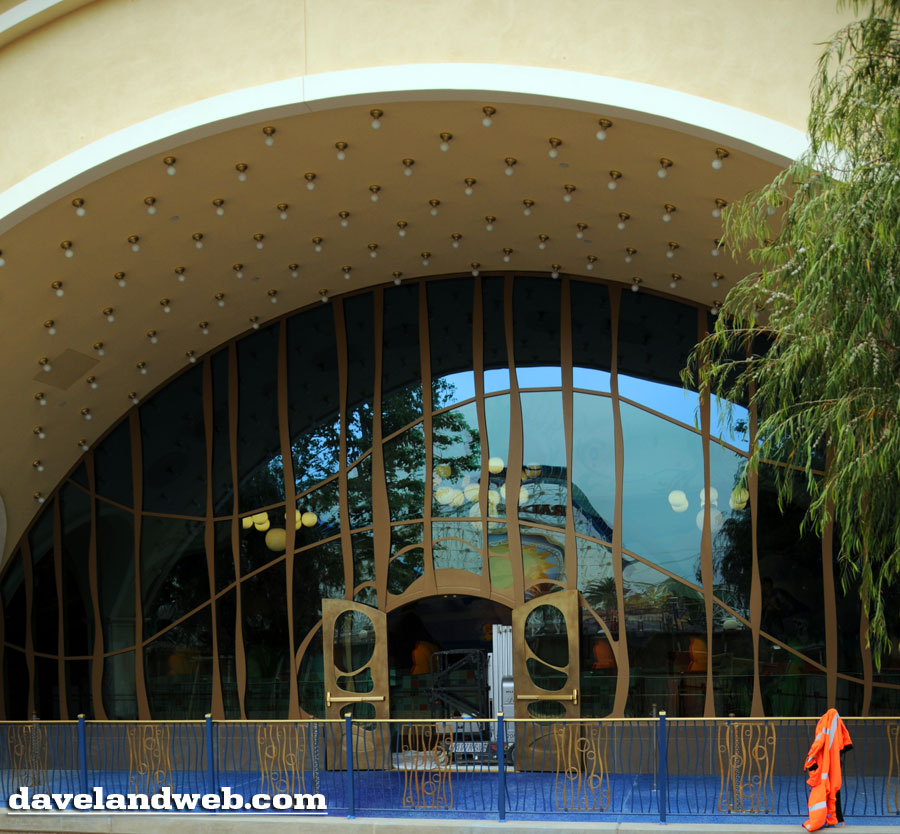 If you look close enough, you can see the new mural that decorates the entrance area, continuing the Fantasyland tradition.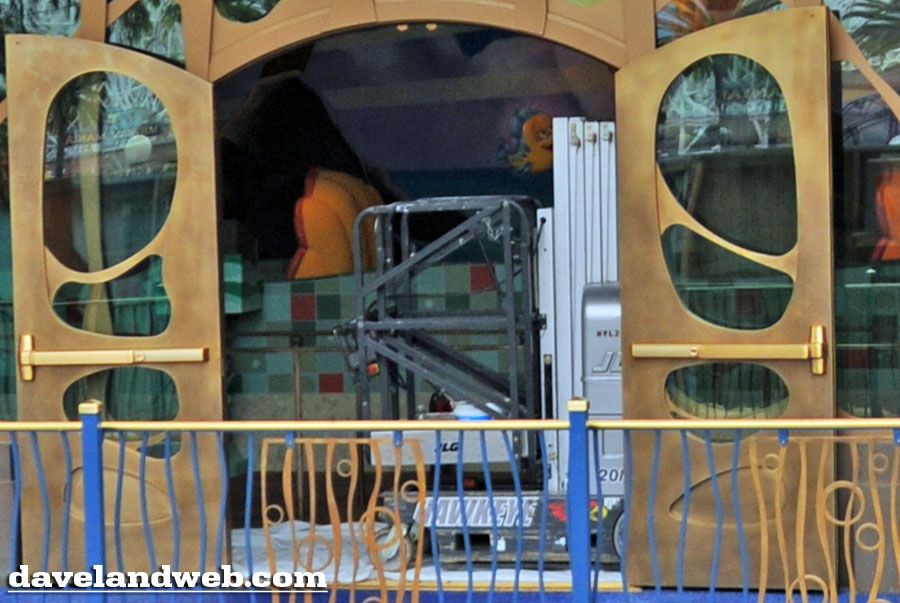 The Carthay Circle recreation continues to grow: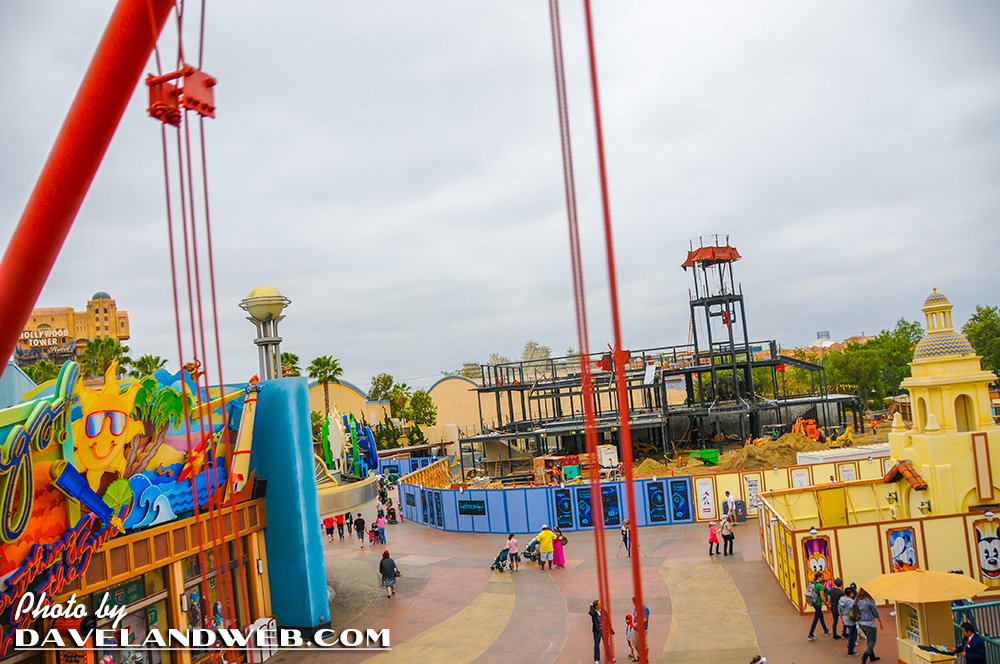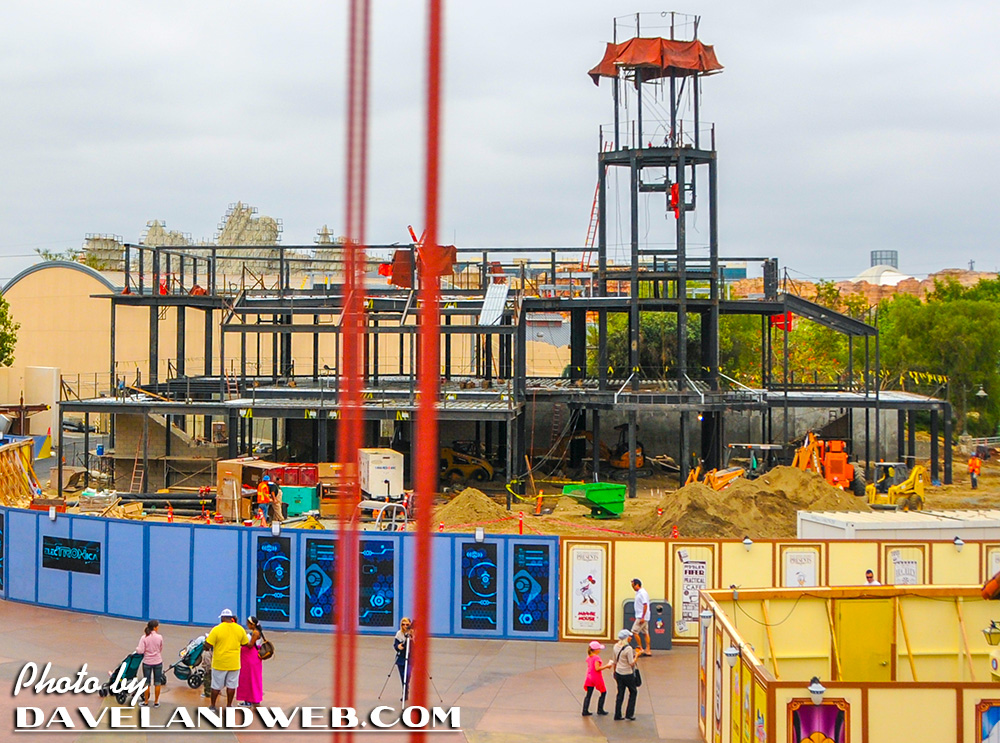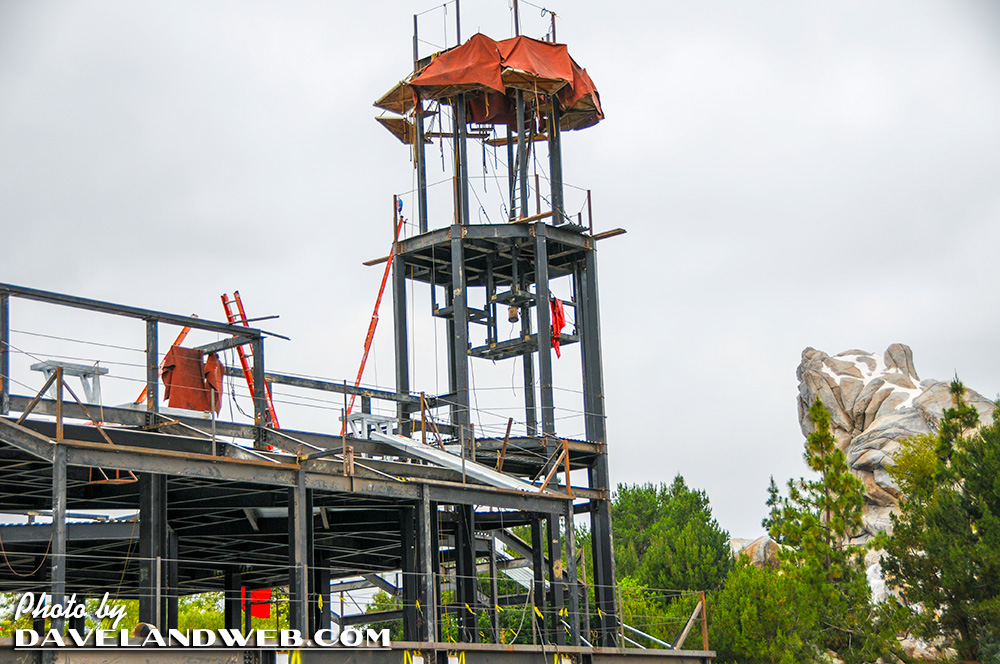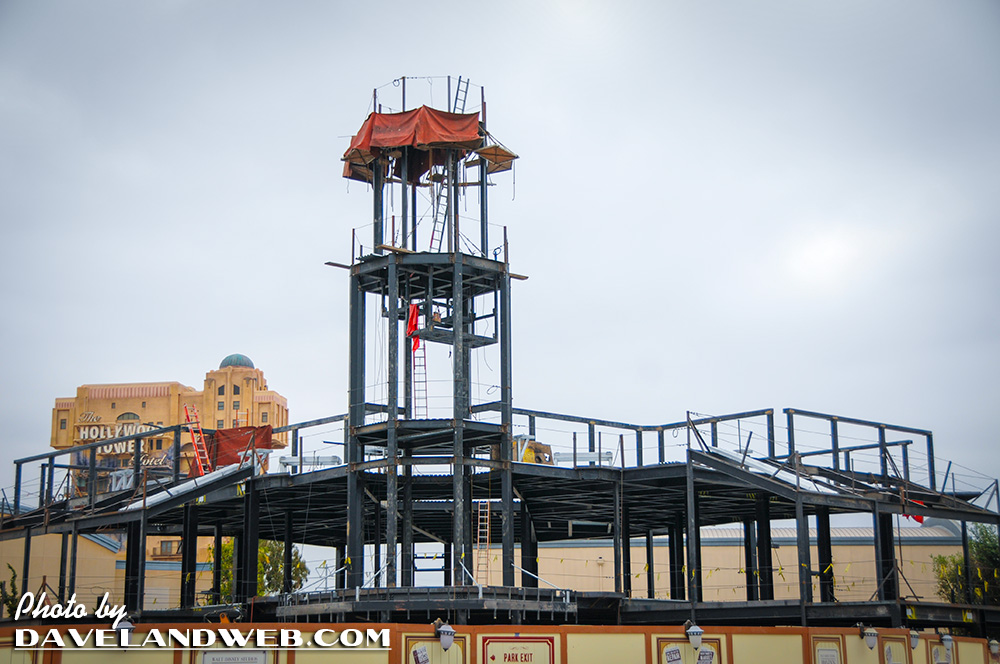 Disneyland Hotel construction is also making progress. Again - love the posters and images showing what the final product will be.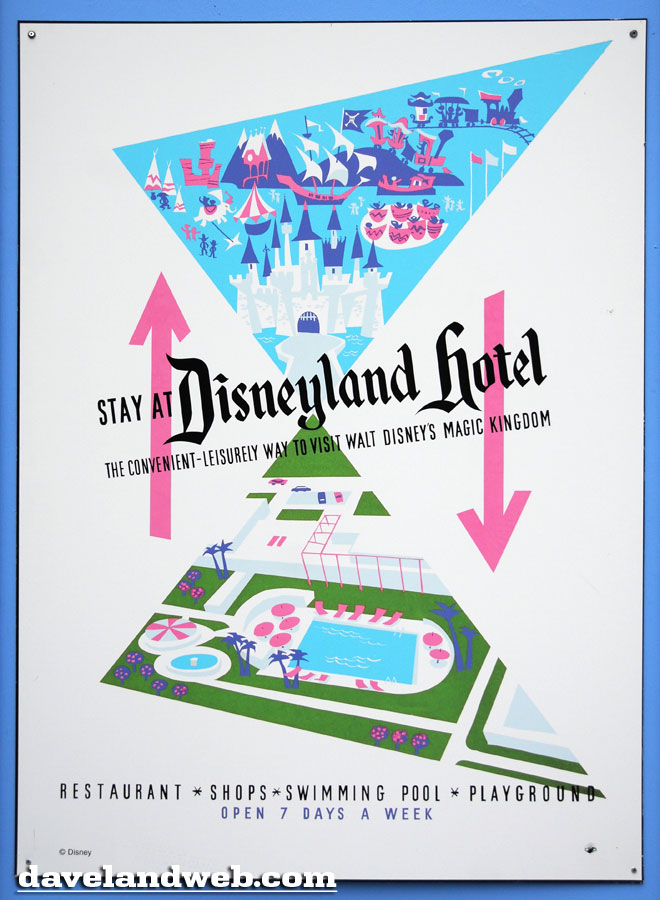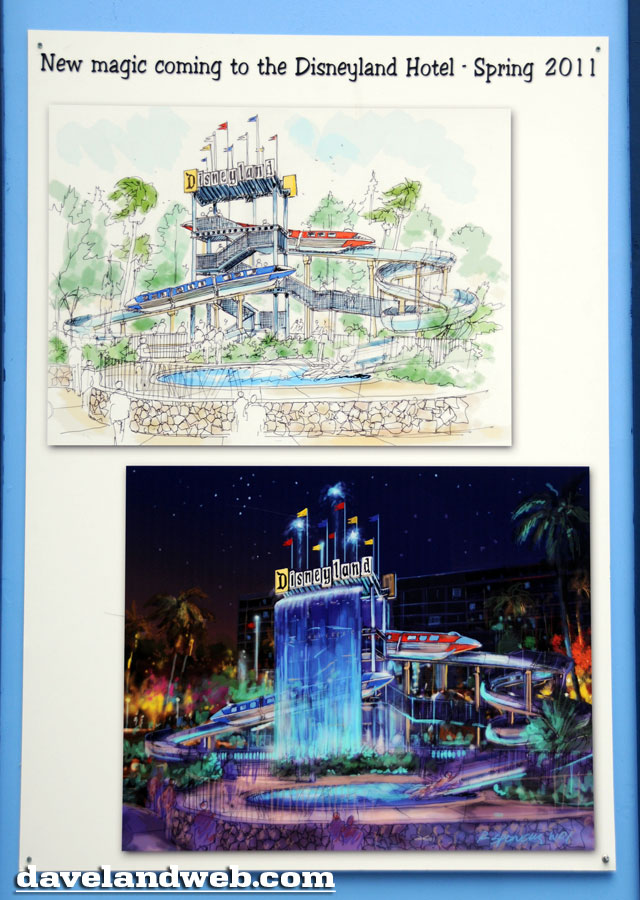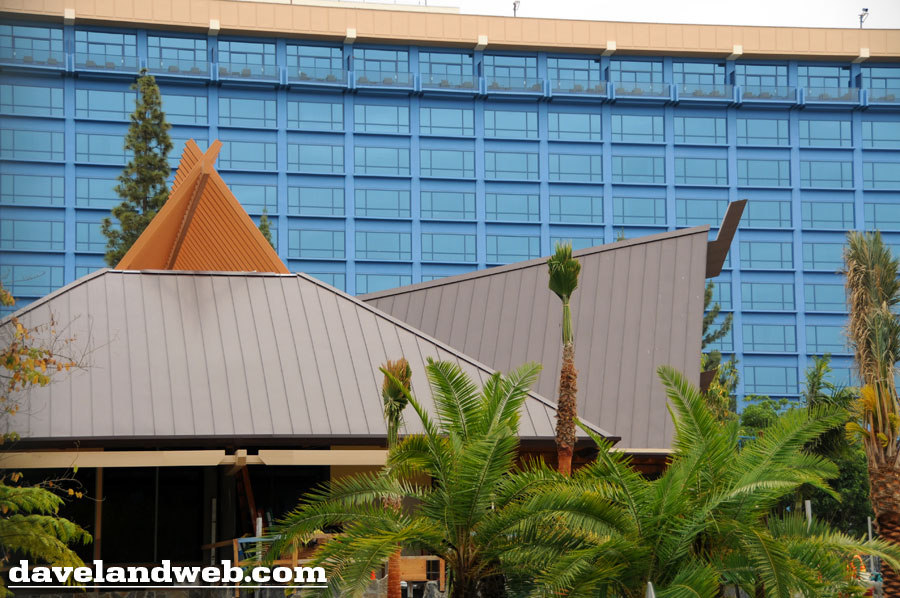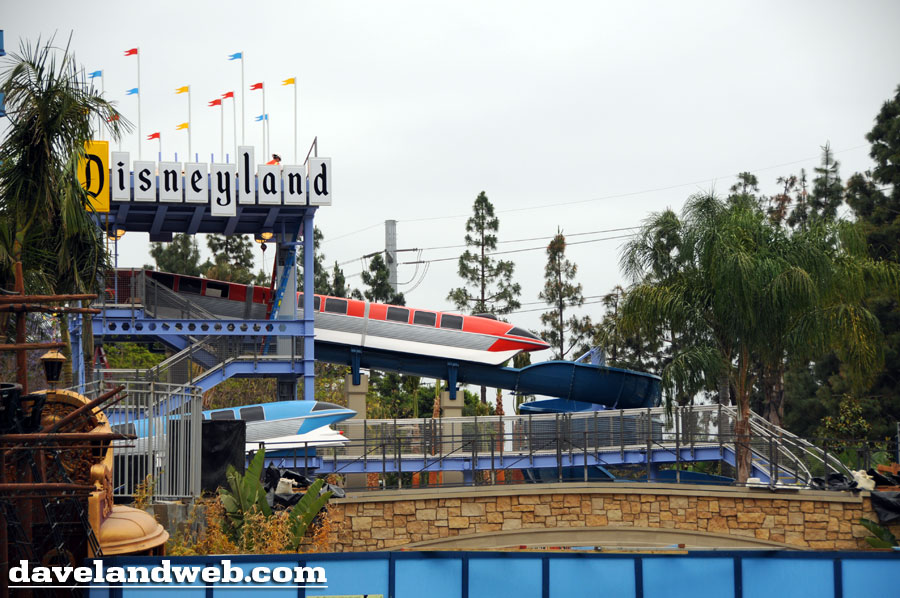 Still more trip reporting to come!
See more vintage & current Disney California Adventure photos at my regular
website.