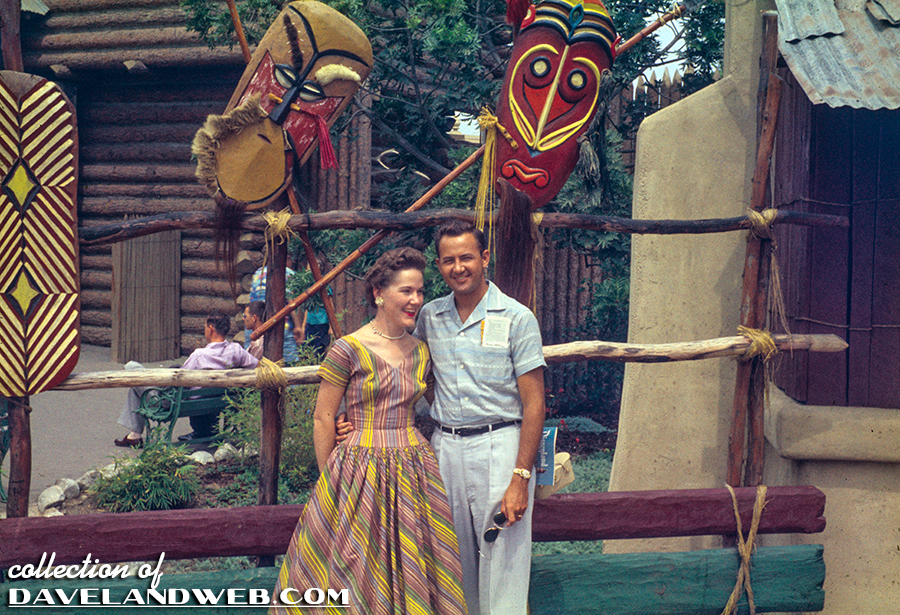 This crystal clear image of the Adventureland Gate/Bridge got me thinking...I wonder if any of these original masks/tribal decor still exists? I also happen to have an image of Walt himself, inspecting these very same masks: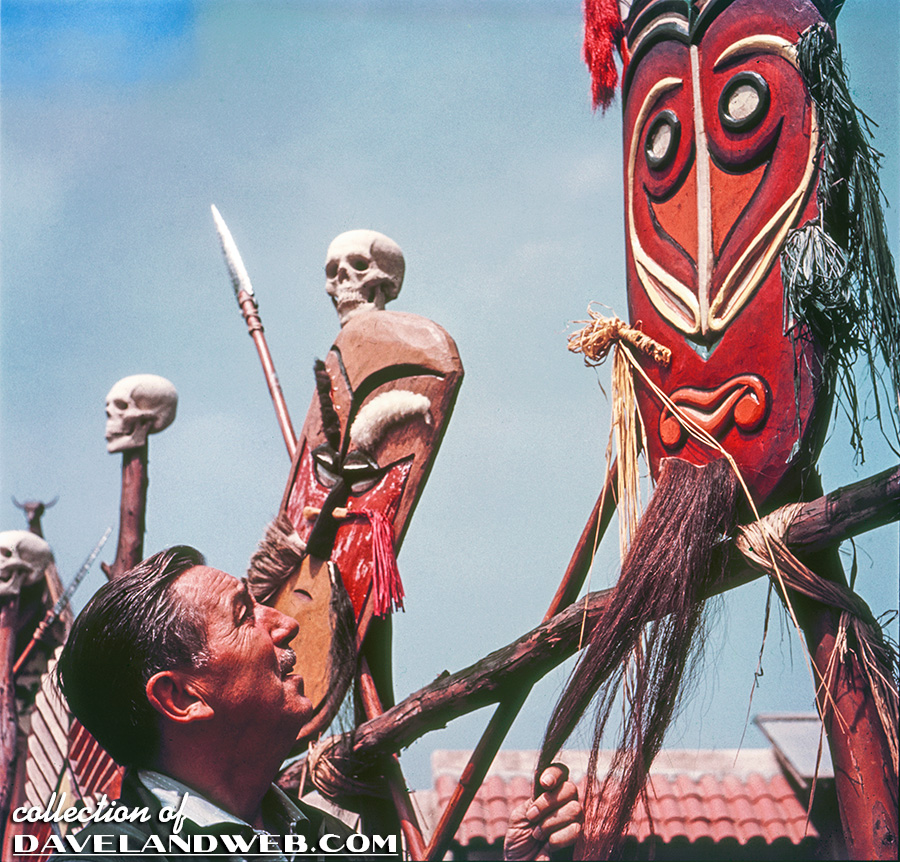 This July 1960 shot shows them, still hanging for all to see: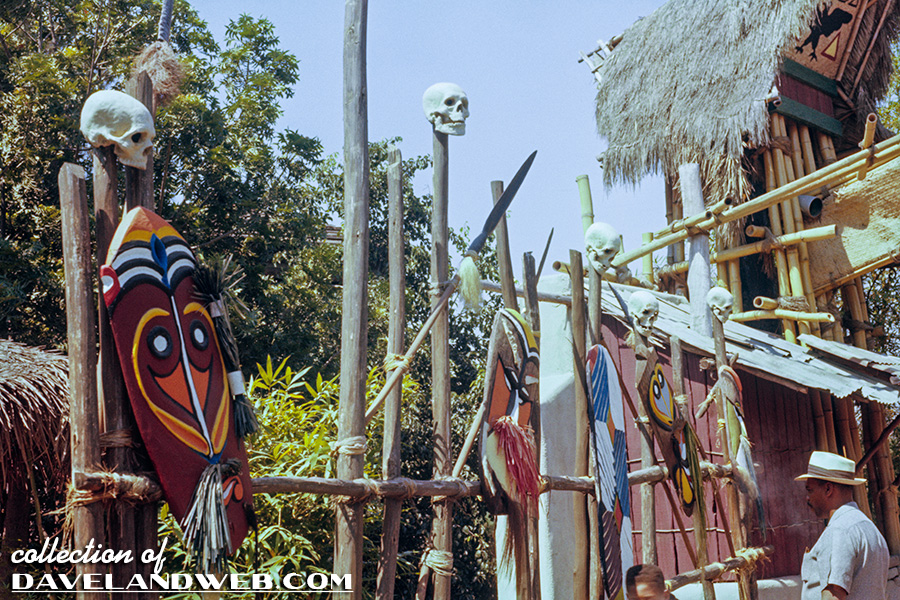 Still around in 1966: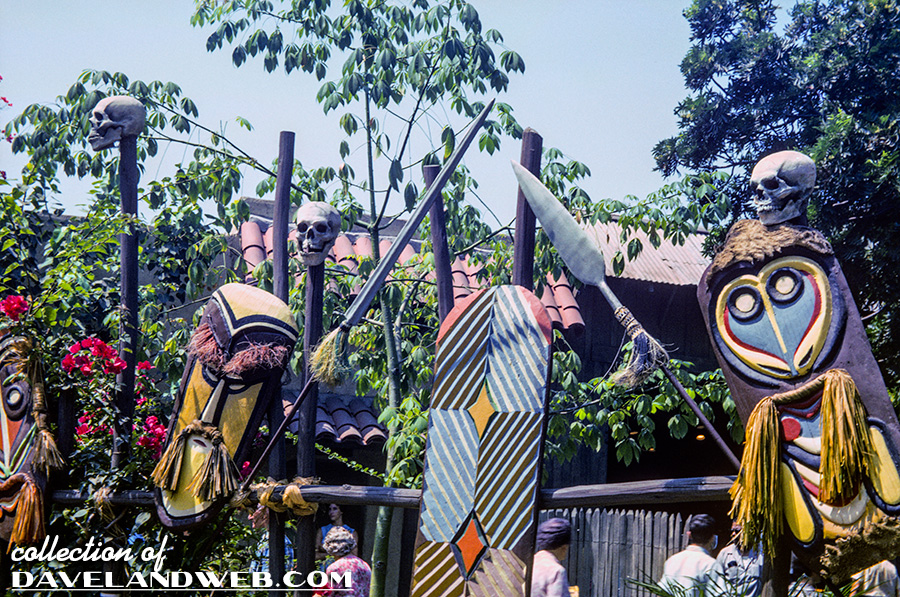 Traveling forward to today, all of the decor appears to have been replaced: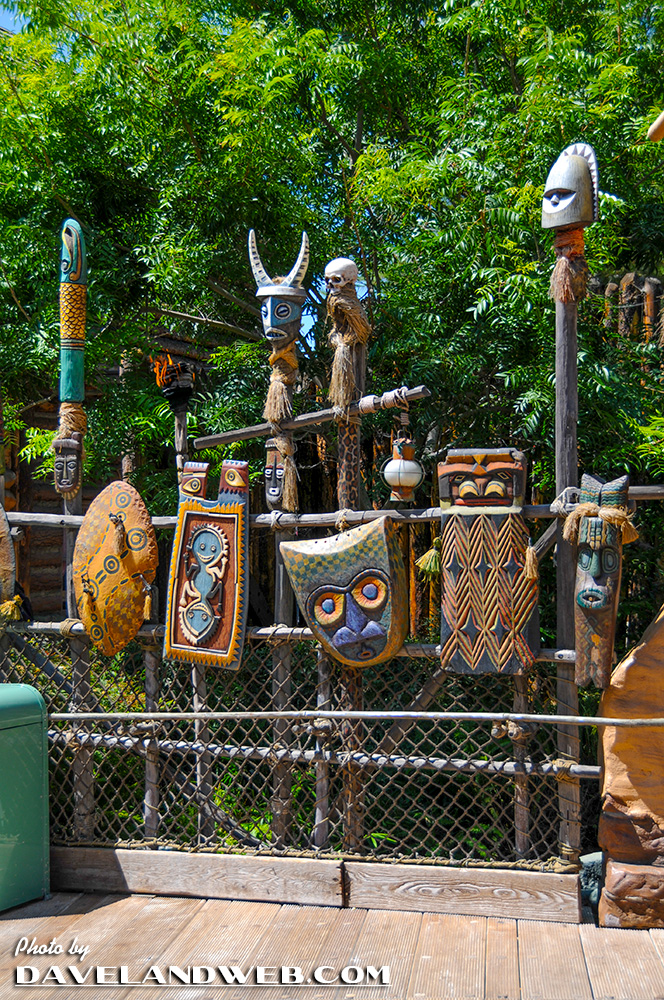 Yet, when you look at the OTHER side of the gate, it appears that one of the designs has been retained: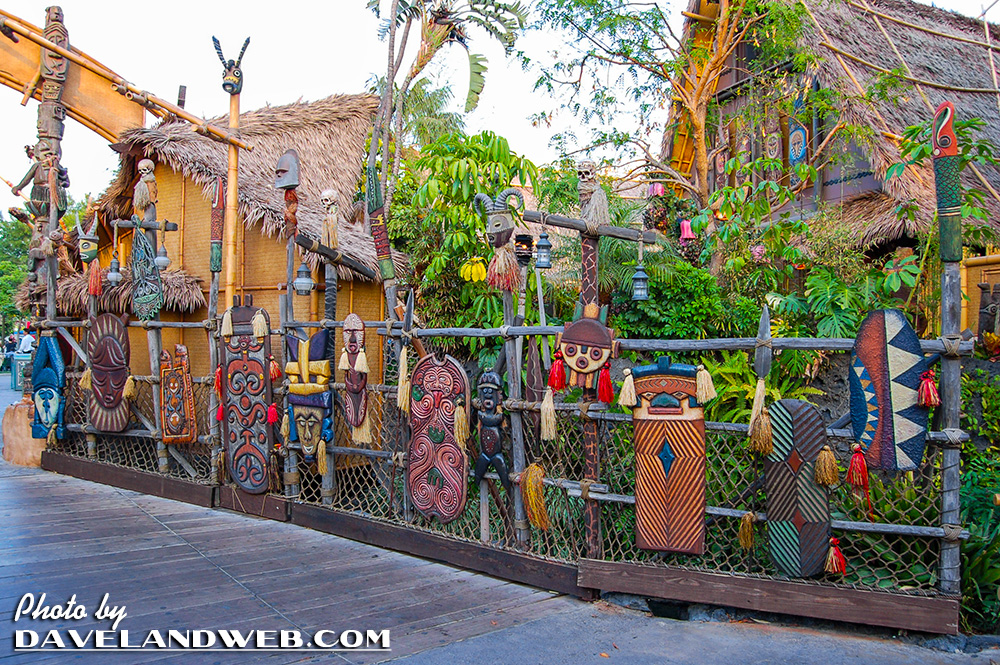 Can you match the shield from the first shot with the shield in the present-day shot?
I guess one out of three ain't too bad!
See more vintage and contemporary Disneyland Adventureland photos at
my main website.