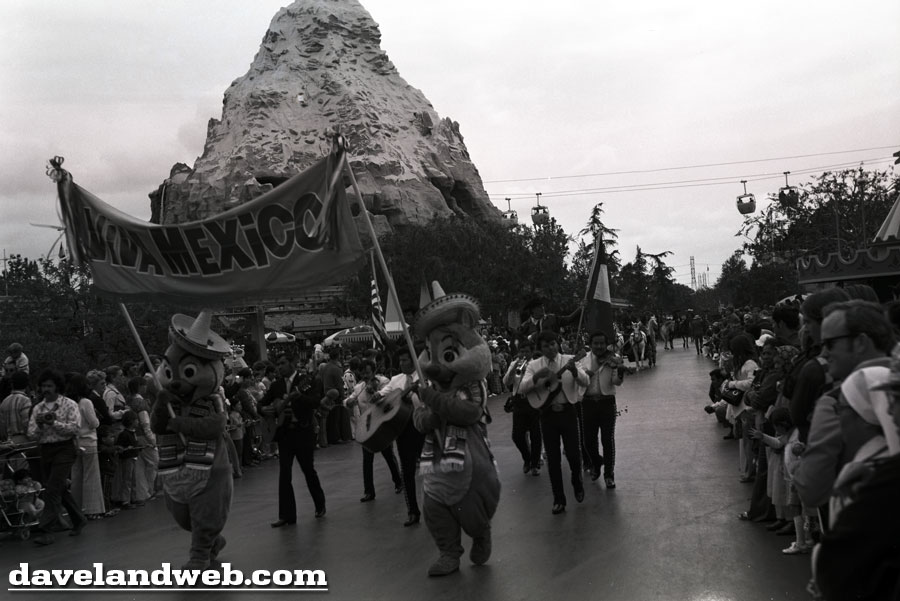 Before I looked it up on the web, I couldn't begin to tell you the actual historical significance of Cinco de Mayo. All I know is that many of my friends use it as an excuse to eat Mexican food and drink margaritas...in abundance! Well, today I edumacated myself. Cinco de Mayo ("Fifth of May" in Spanish) is a Mexican civic holiday commemorating the Mexican army's May 5, 1862 win over French forces at the Battle of Puebla. Cinco de Mayo sees limited significance in Mexico itself, but the date is observed nationwide as a celebration of Mexican heritage and pride. So c'mon readers...let's celebrate with a few vintage photos! First up from my batch of B&W 1974 negatives come a few festive pics of a Viva Mexico themed parade. Chip 'n Dale look like they're ready to go south of the border to tie one on!
Both Minnie & Mickey appear to be wearing their normal garb, but their driver looks like he might have been woken from an afternoon siesta.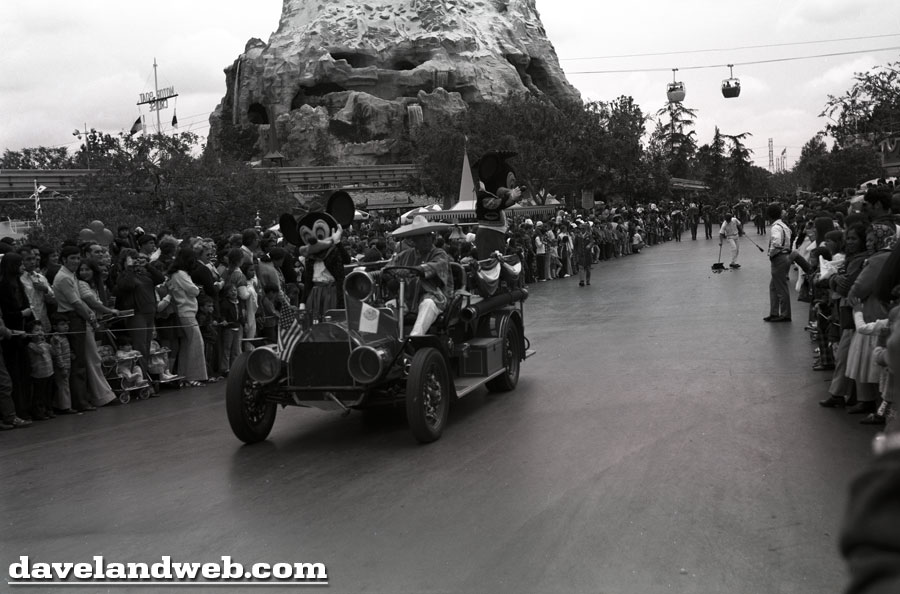 The Latino music continues; I am digging the wide lapels and oversized ties. So 70's!
Much of the Latino music at Disneyland came from this little stand located in Frontierland, visible in this September 1961 shot: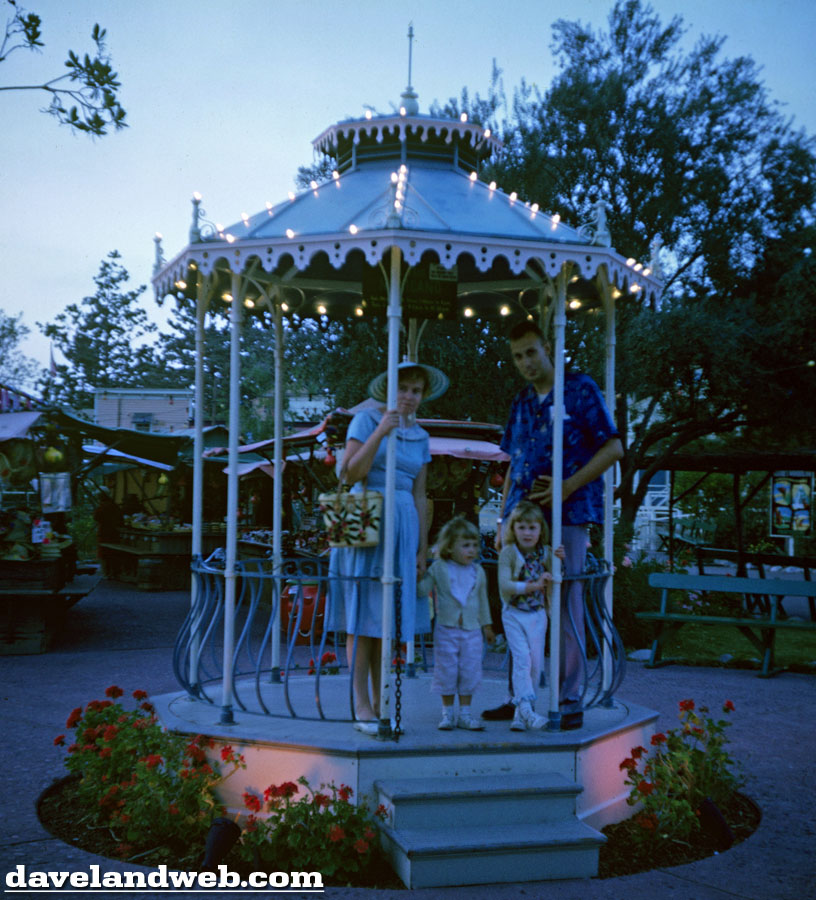 The Gonzalez Trio often entertained guests here: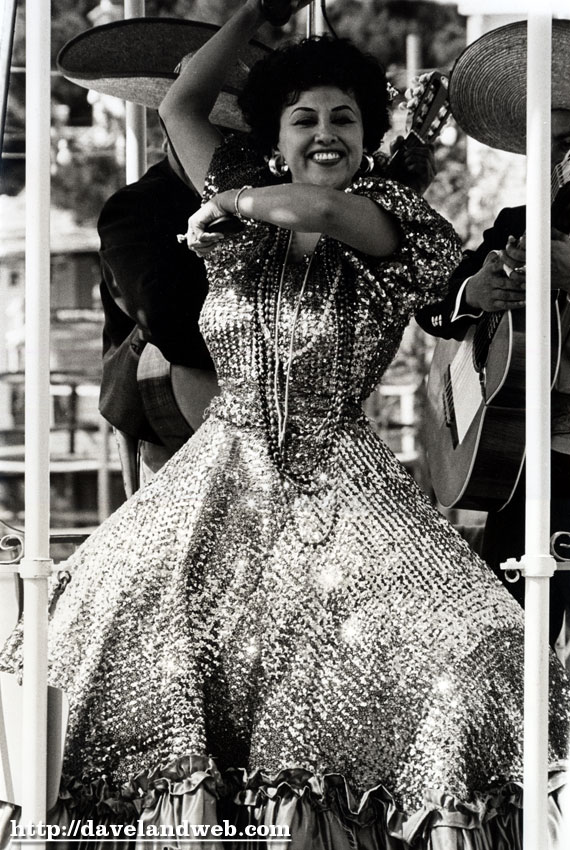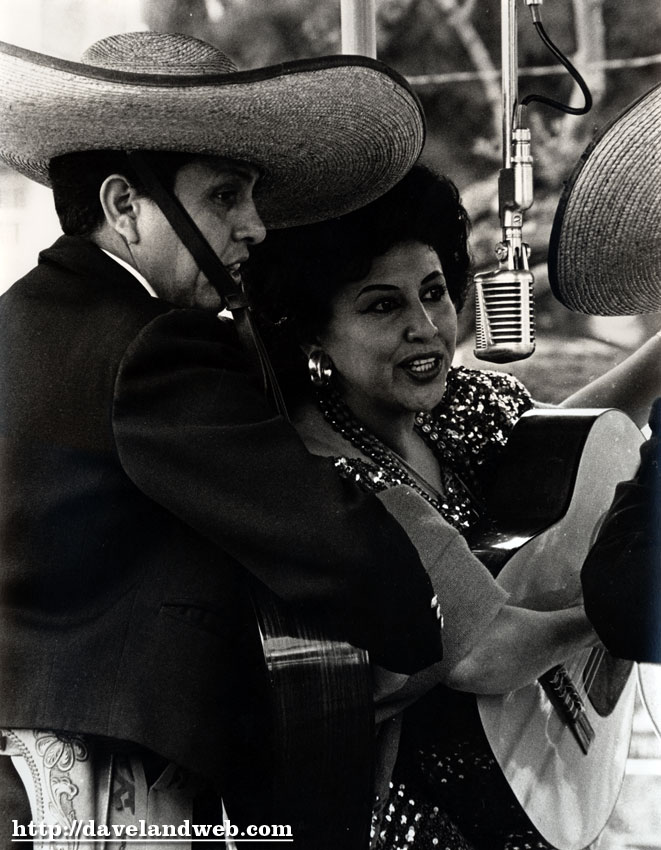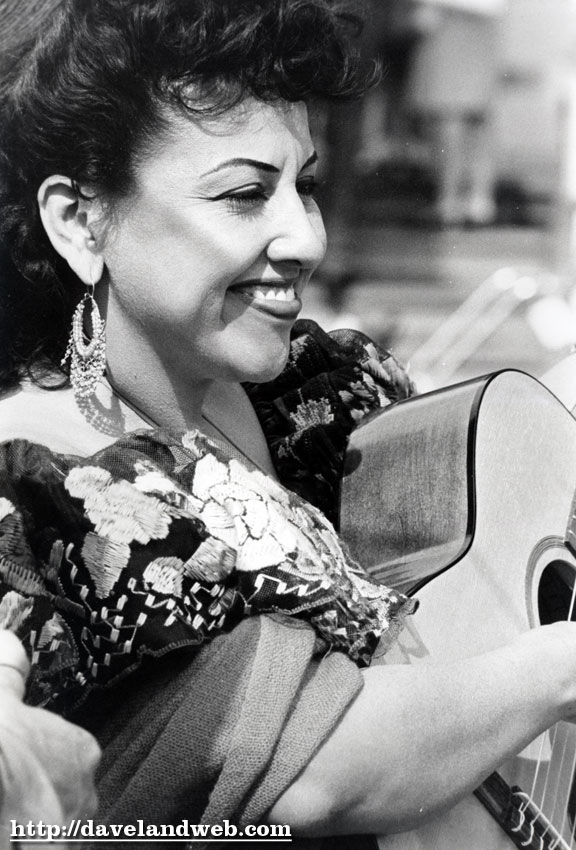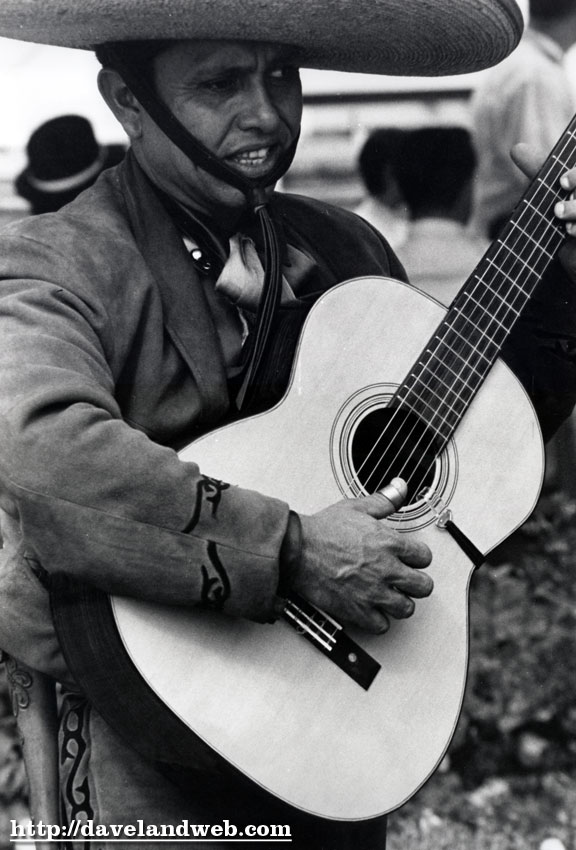 Right nearby, guests could savor tasty Mexican dishes at Casa de Fritos. The Gonzalez Trio is shown here in this January 1966 shot: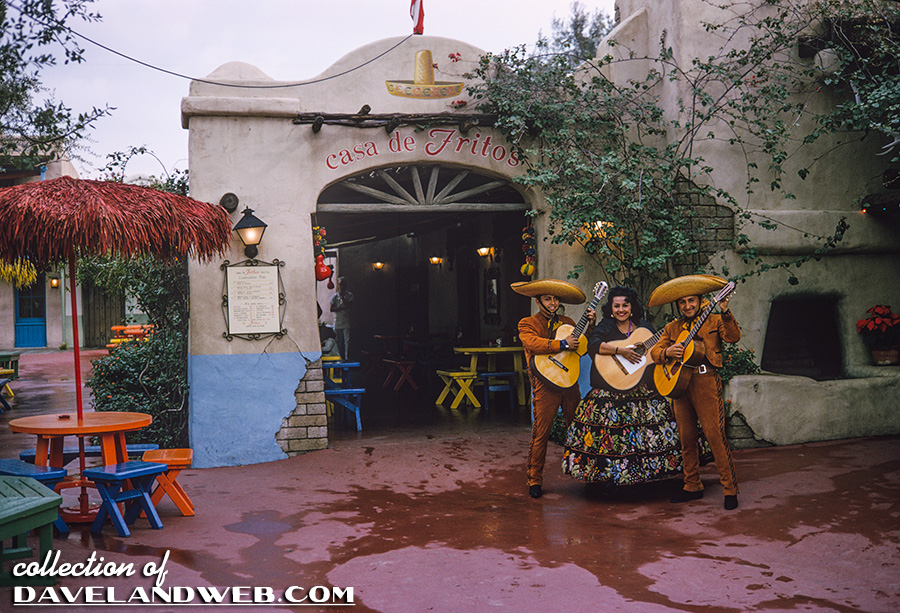 Would you buy chips from this woman? You betcha! Circa August 1967 photo: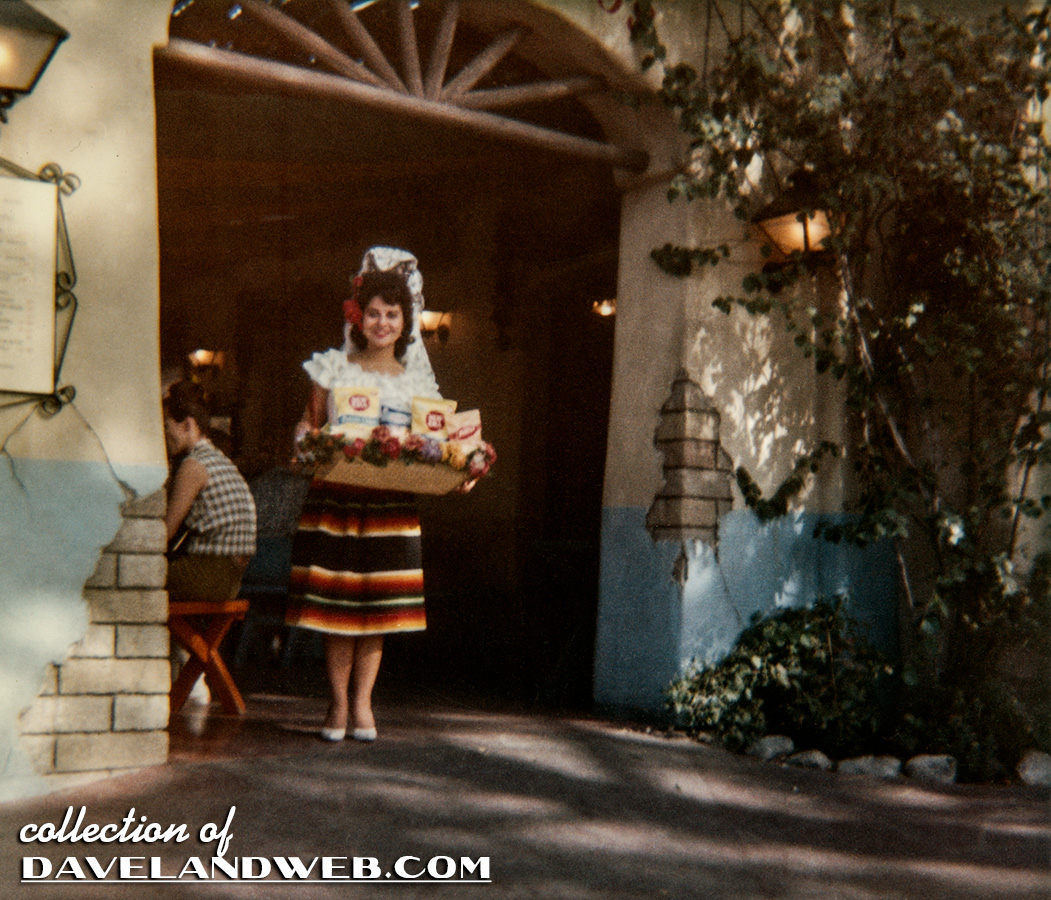 Even Main Street U.S.A. strayed a bit from its Americana theme by playing host to a Mexican Street Exhibit back in 1963. Here are some previously posted shots from the festival, including one of Walt having a great time: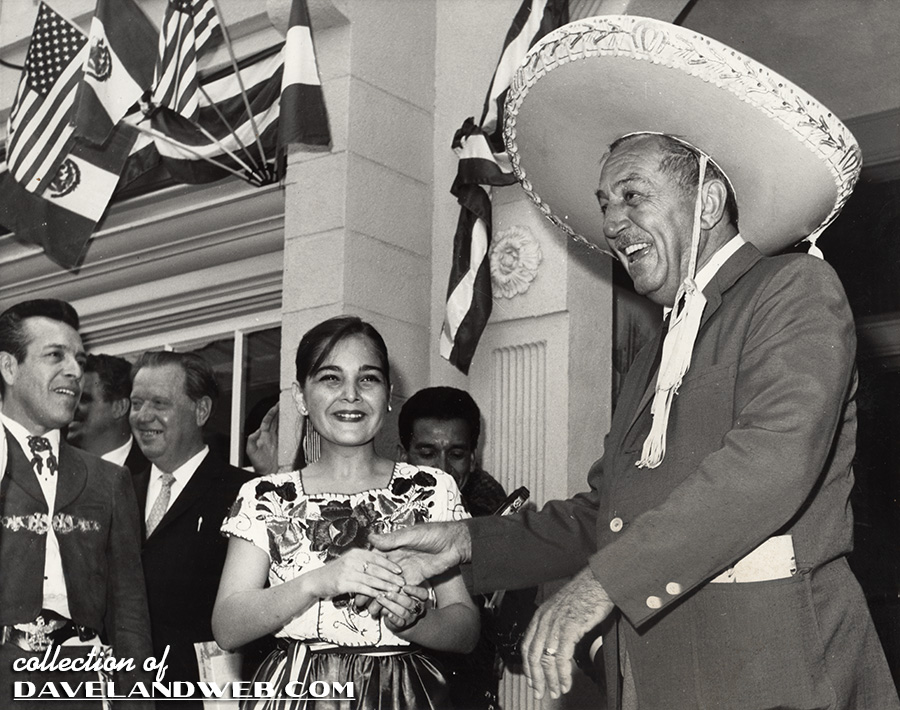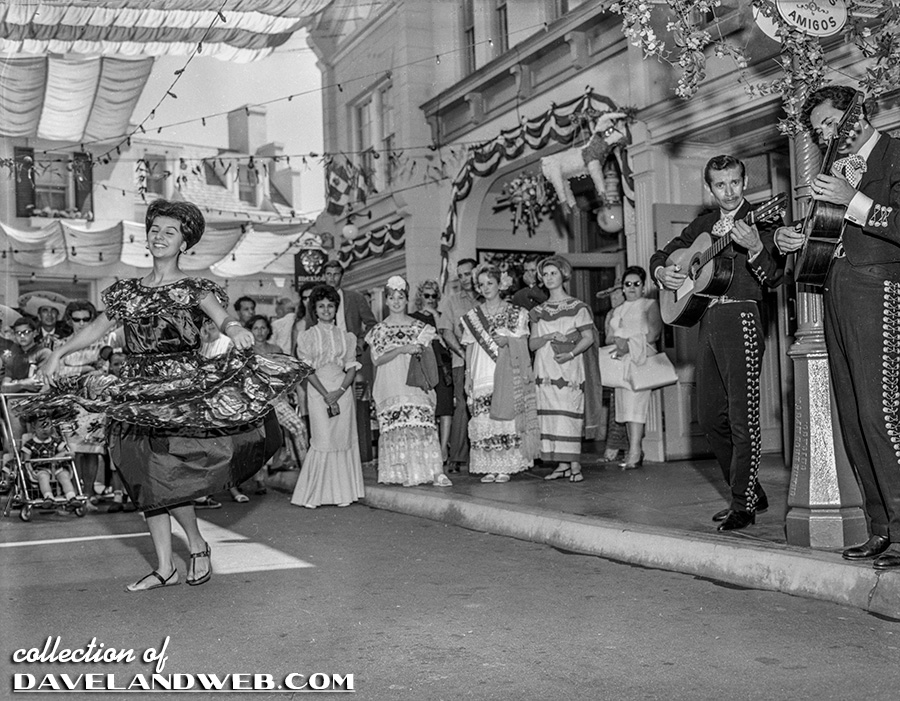 As a farewell to today's Mexican-theme post, feast your eyes on Mickey & Eeyore in a vintage 1978 photo: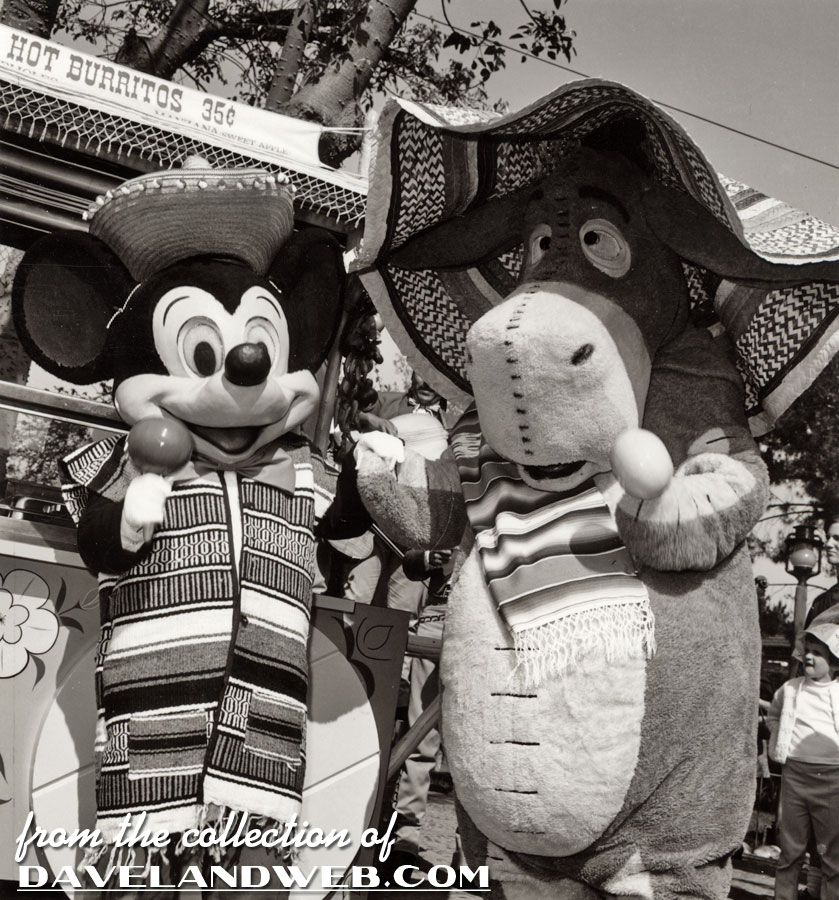 See more vintage and contemporary Disneyland photos at
my main website.