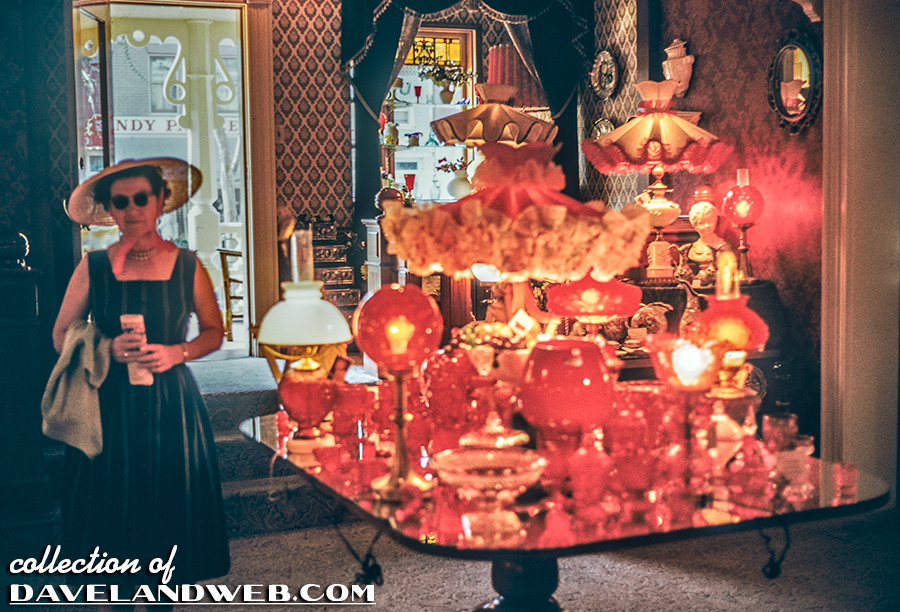 Before I get to the new and very much improved Star Tours, thought I'd post what I believe to be a comparison shot of the same area from 1960 to today (or thereabouts!). With the windows blocked, I couldn't tell if the view was the same.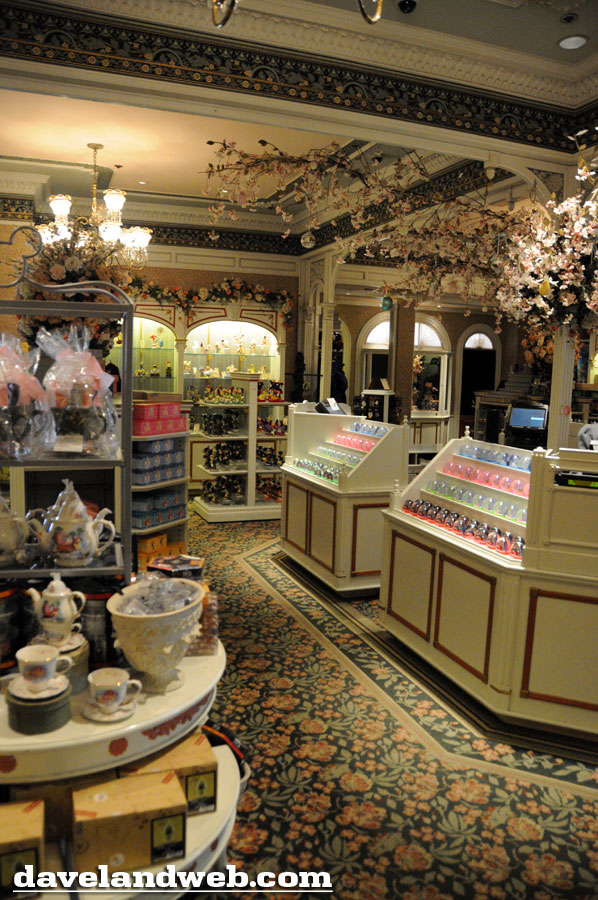 As for Star Tours, I was VERY impressed. The new version blows away the old one as far as the realism of the ride simulation. I have only been able to ride it once, but can't wait to experience all 54 different trips—ha! Truth be told, with summer crowds around the corner, it will probably be quite awhile before I attempt to ride Star Tours again.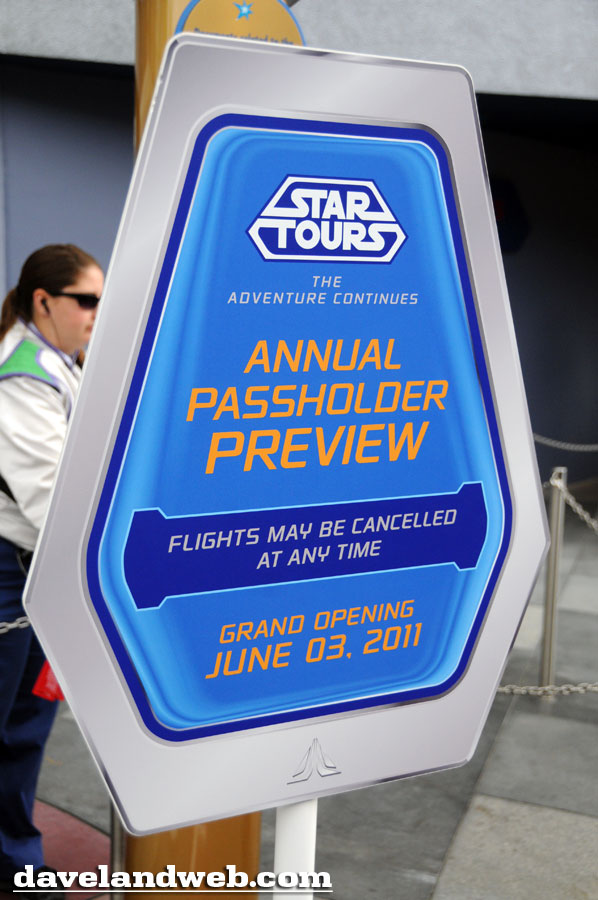 I love the look of the exterior; cool blue works well for a futuristic theme.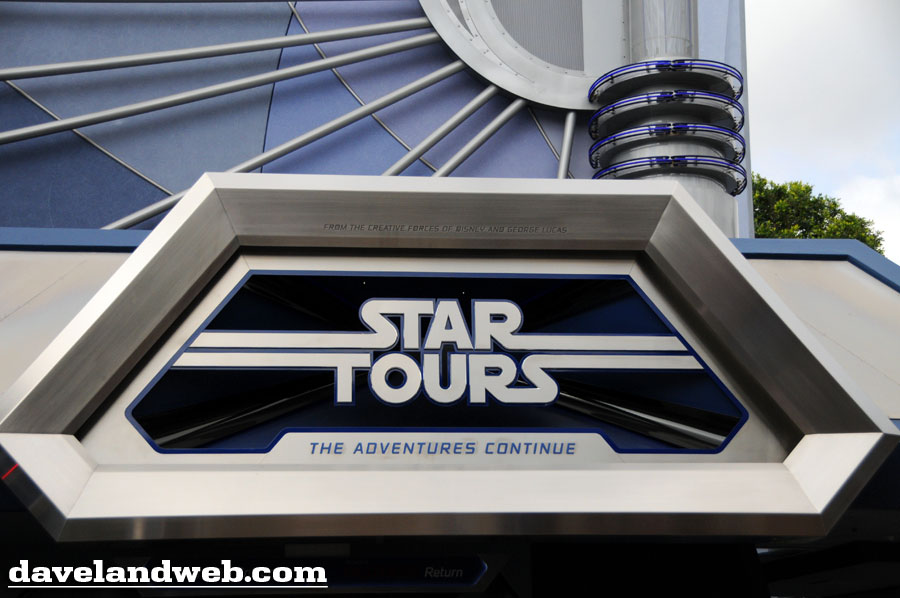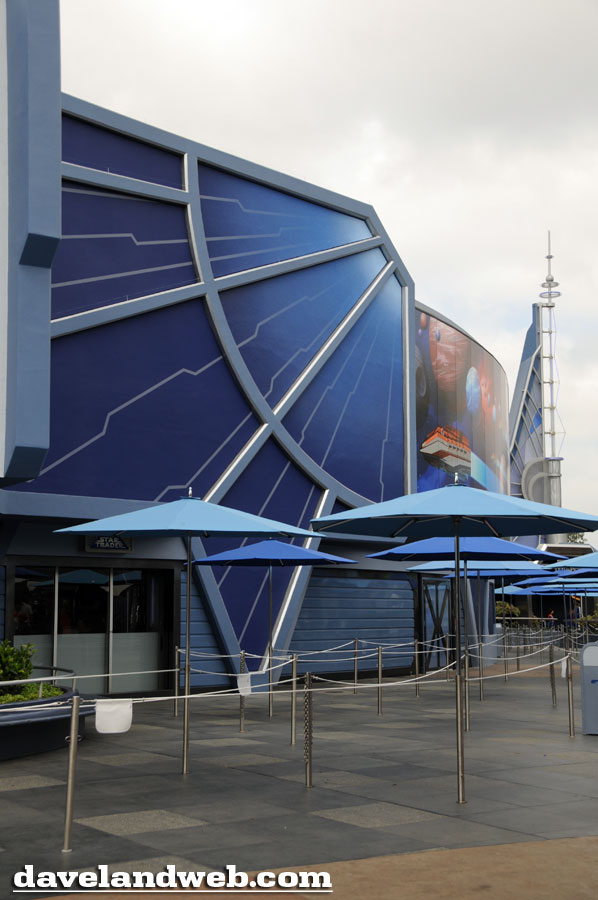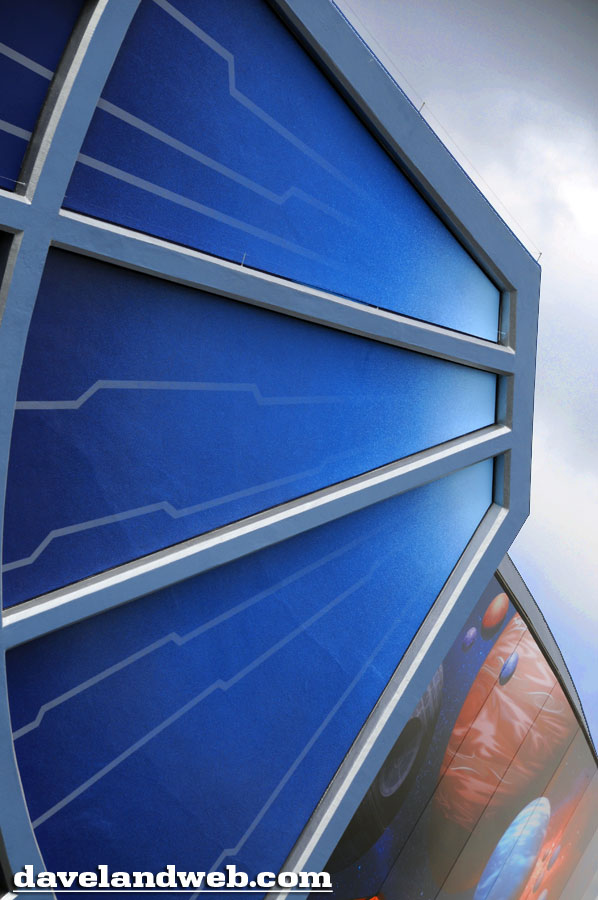 Once inside, you'll see some familiar (albeit cleaned up) machines and robots.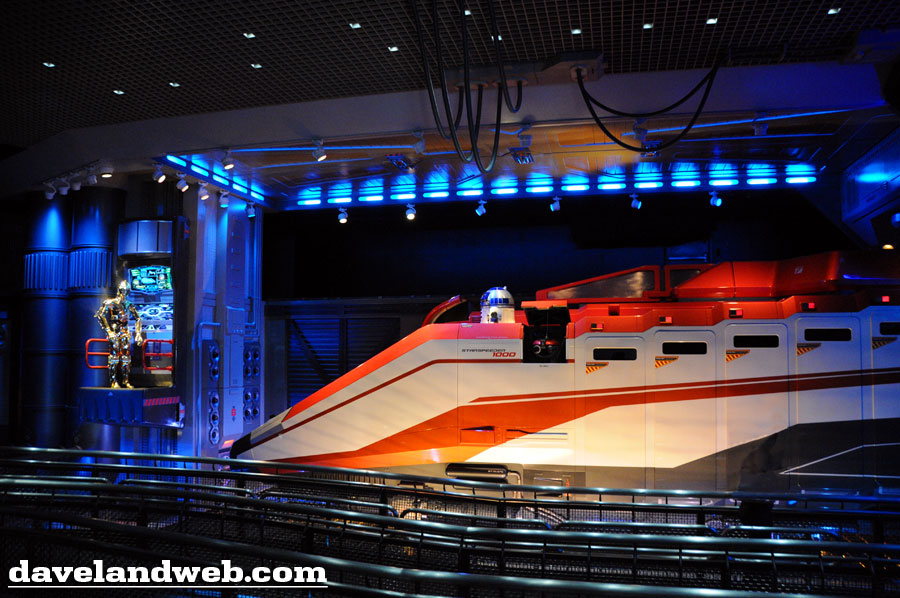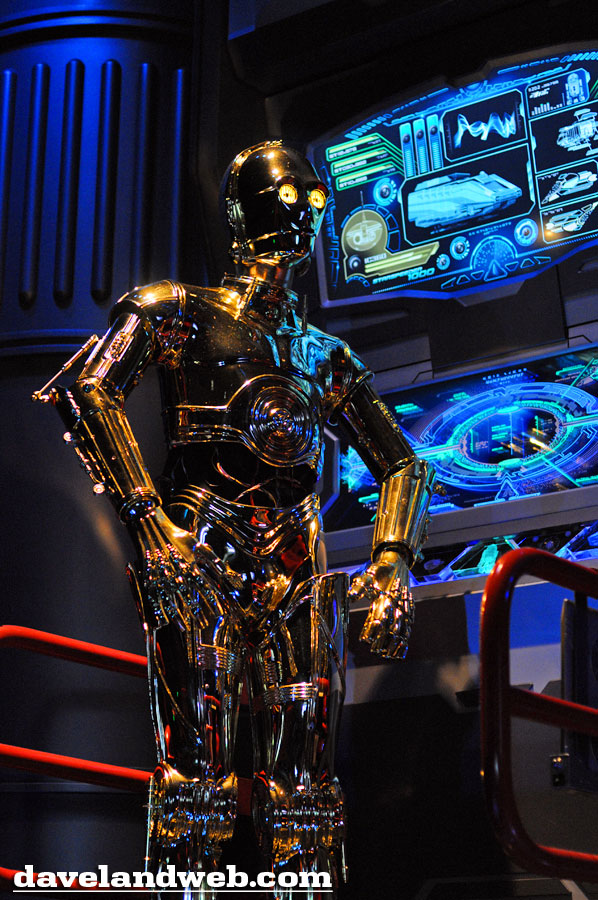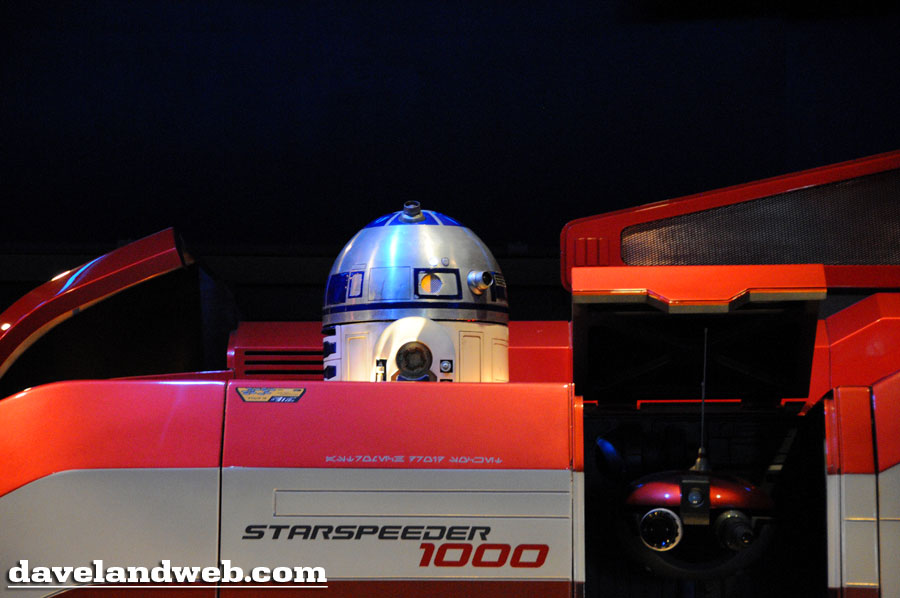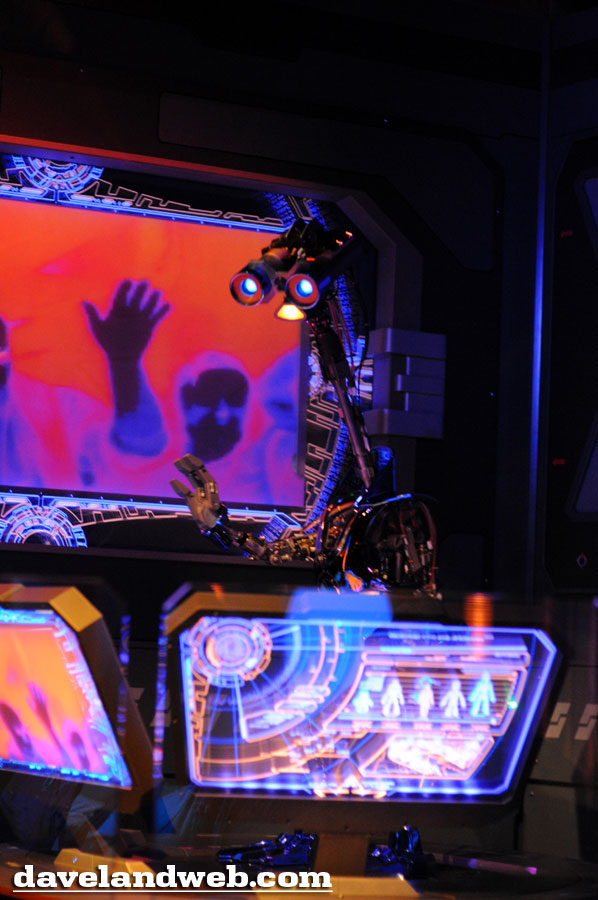 Who needs Orbitz?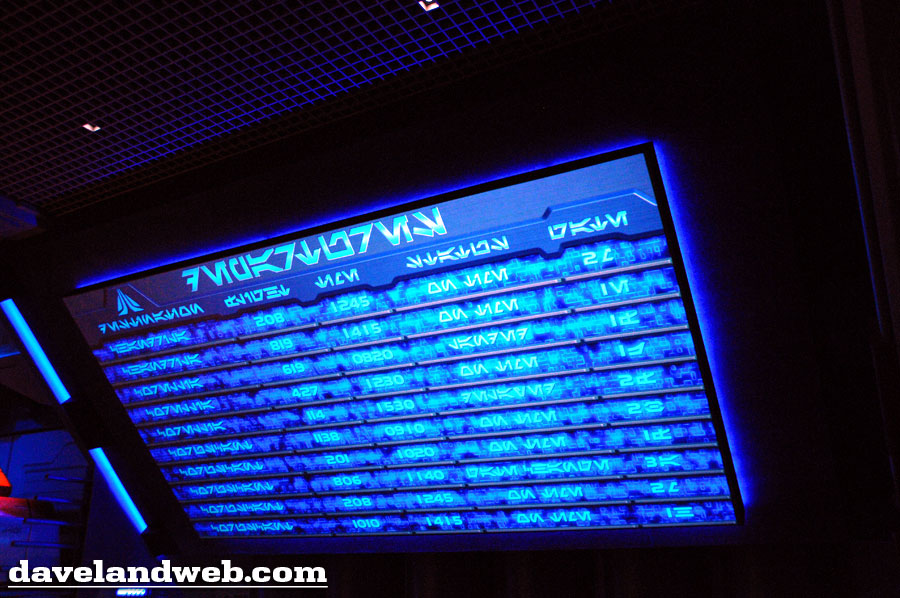 The video screens giving you information about your flight are obviously high-def, and of a much higher quality than what was there previously: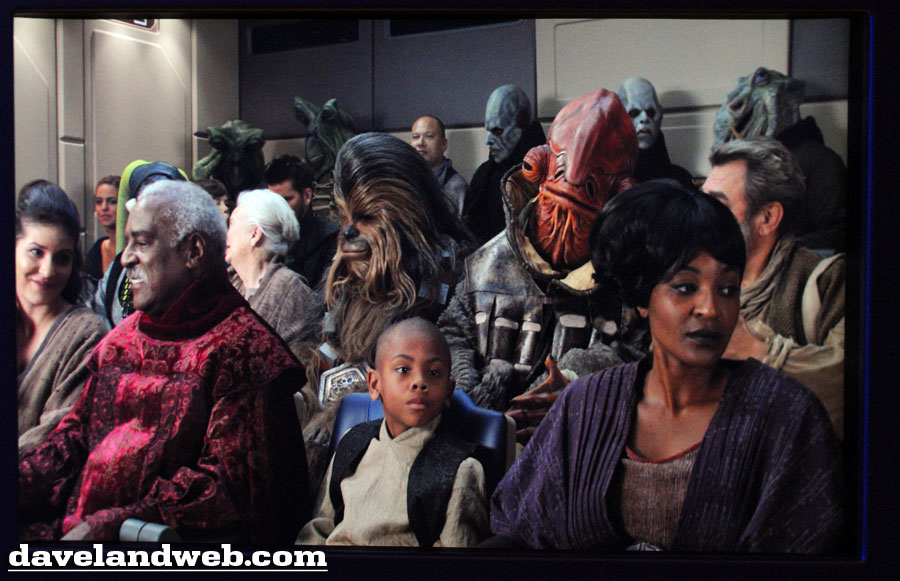 Everyone was anxious to see what lay beyond this door: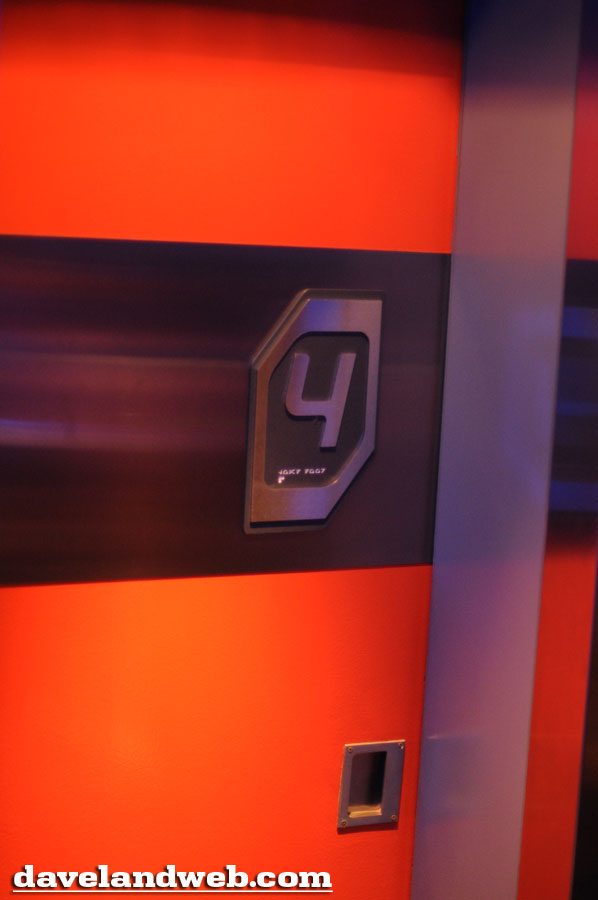 C3PO is in the flesh, and R2D2 is copiloting via the video screen: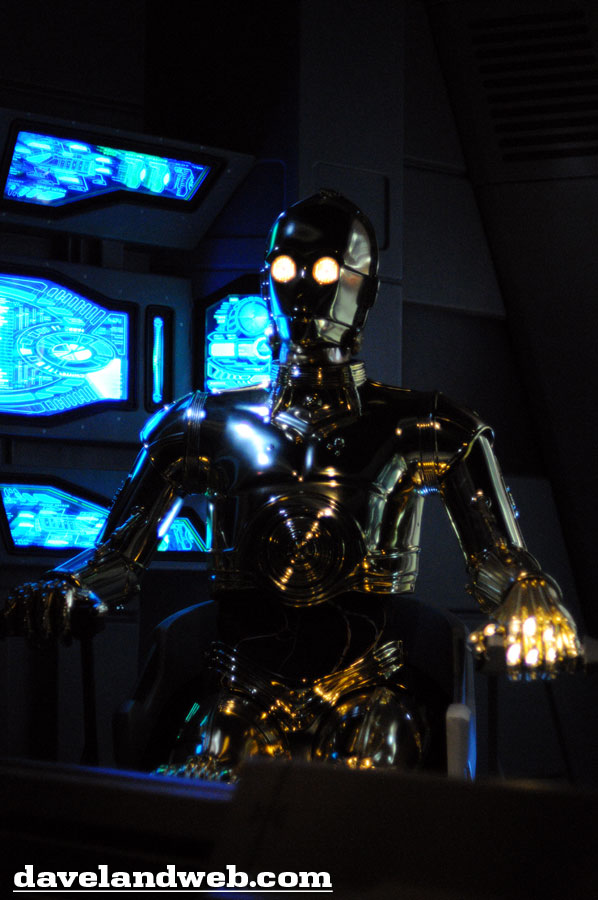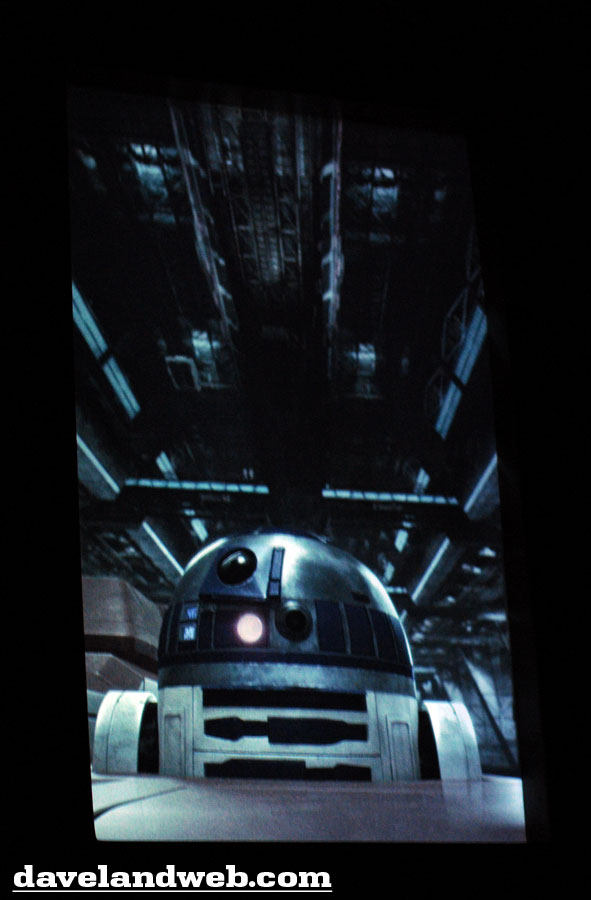 Because it's in 3D, traditional photos taken of the actual flight will be ghosted, but you can still get the idea of what you will be experiencing after June 3: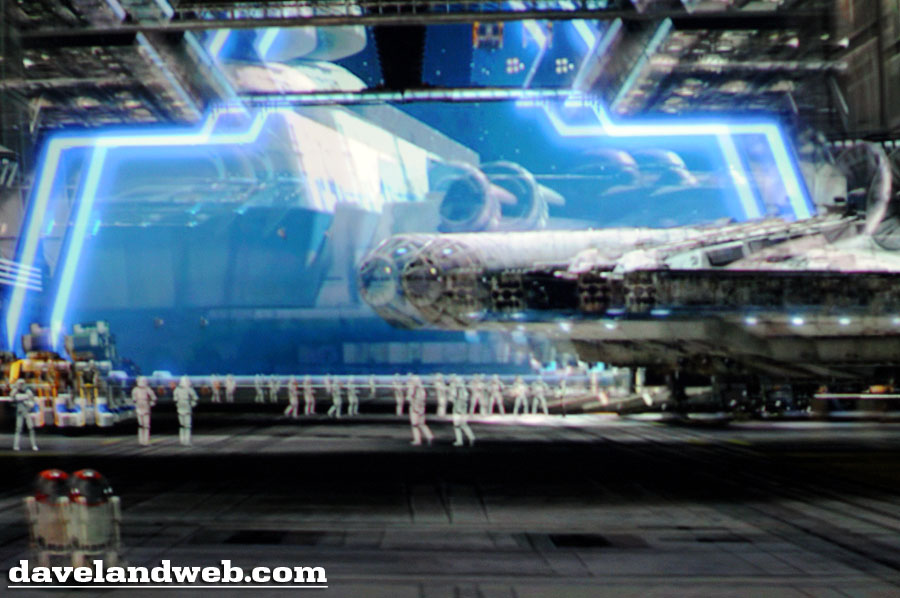 Ghosted or not, everyone recognizes Yoda: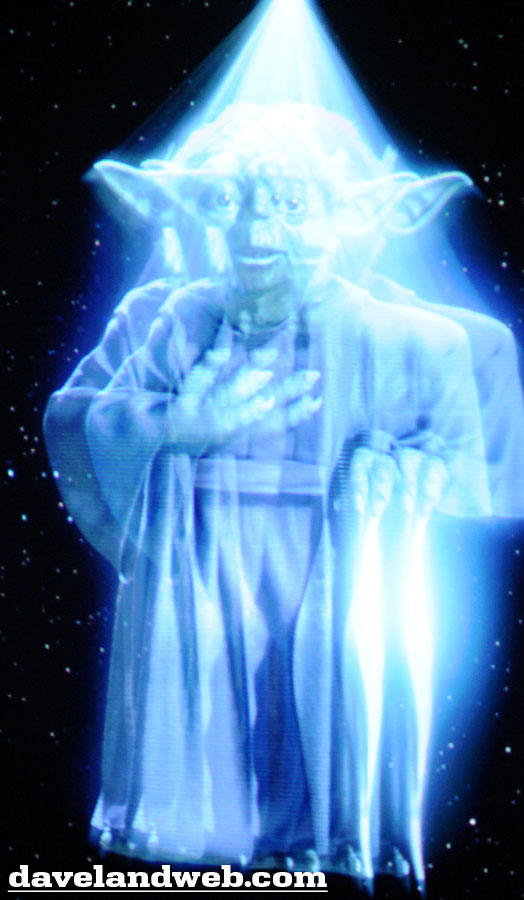 f course, there are plenty of shopping opportunities at the revamped Star Traders: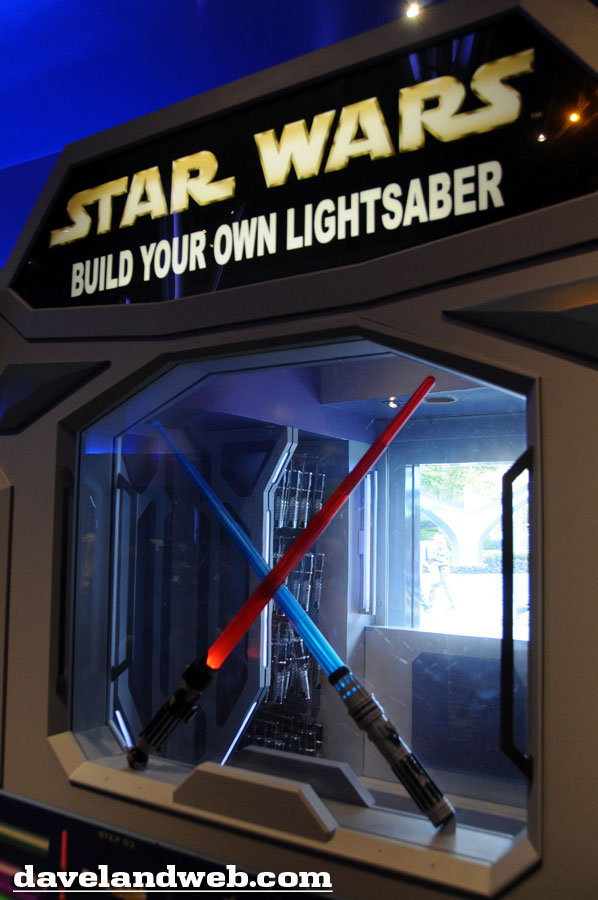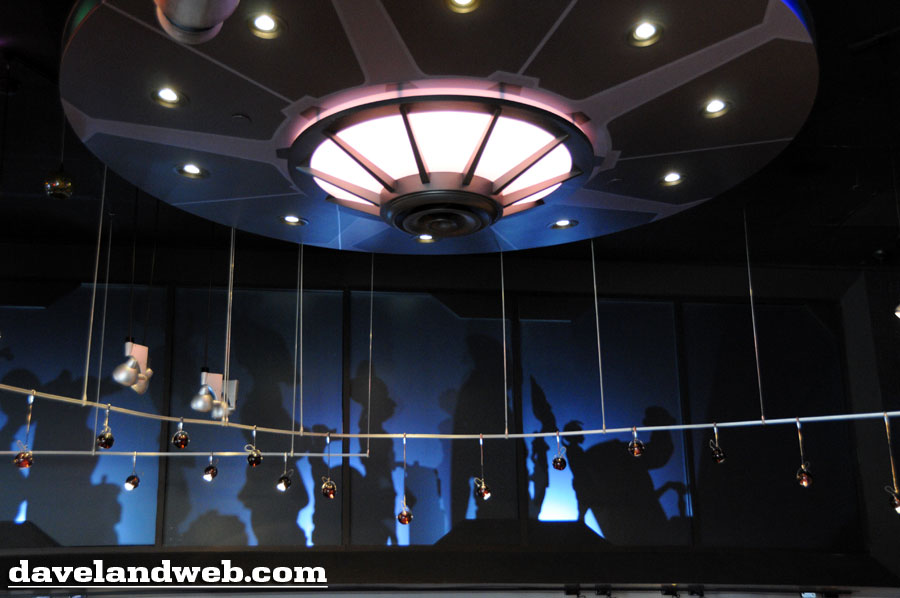 Grand opening for Star Tours is June 3. Be sure to try it!
See more vintage and contemporary Disneyland Star Tours photos at
my main website.