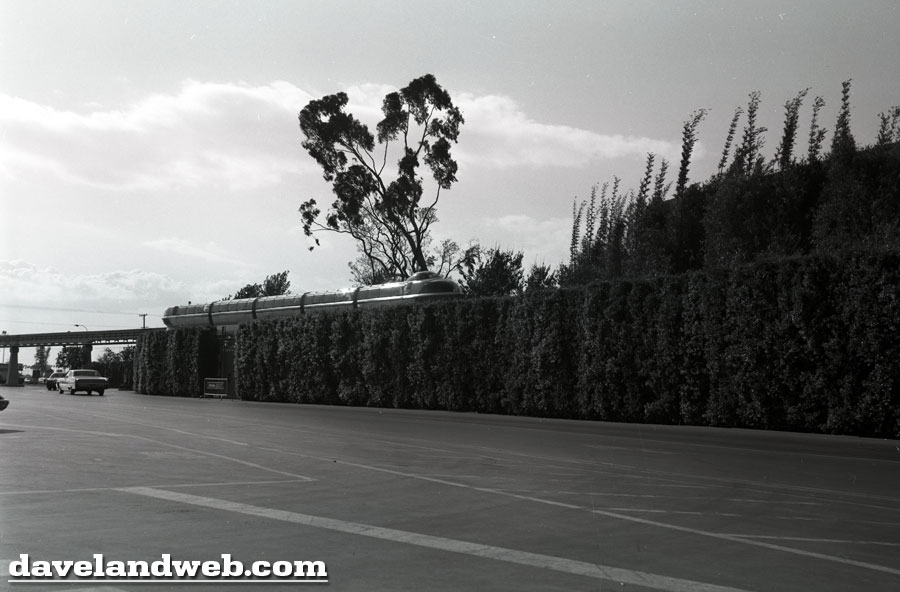 Let's ride the Monorail into the park so that we can enjoy the transportation of the past. I am often torn when I enter the park; I don't want to miss any details, so walking down Main Street is usually my first choice. However, there are times I really want to ride the Horse-Drawn Streetcar…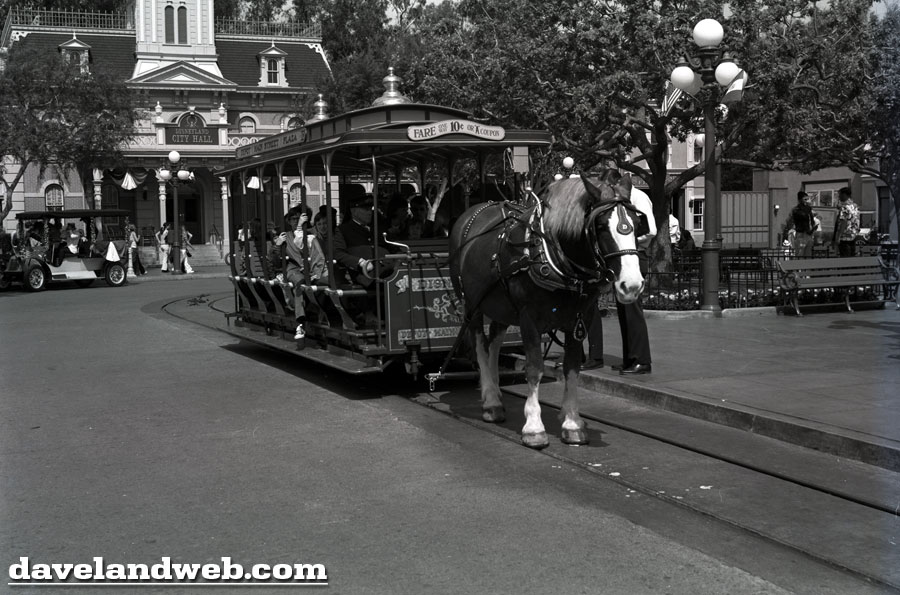 …or get a birds-eye view from the Omnibus. Oh the dilemmas of all these choices!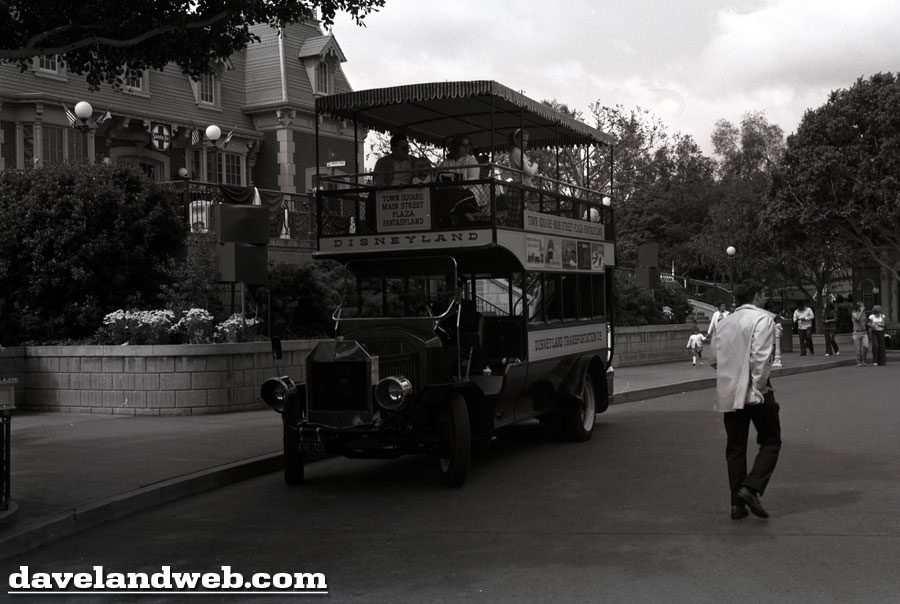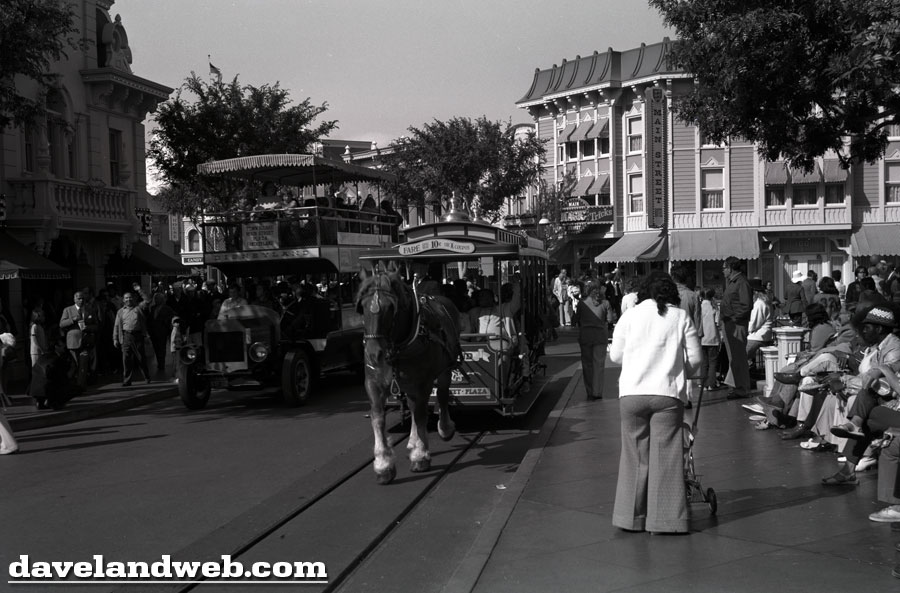 I especially like this one because of being able to see all of the advertisements inside the Streetcar: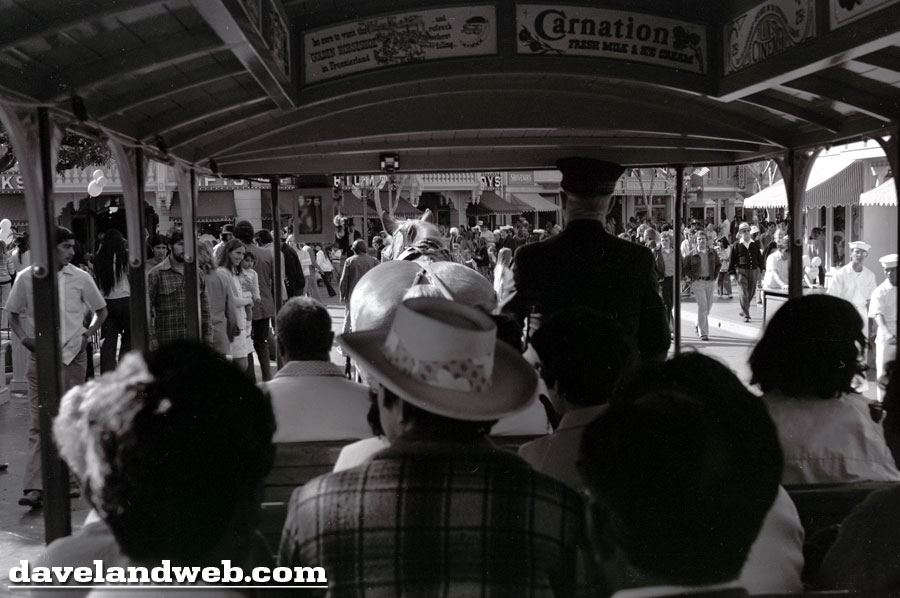 What was that old saying about two Horse-Drawn Streetcars passing in the night?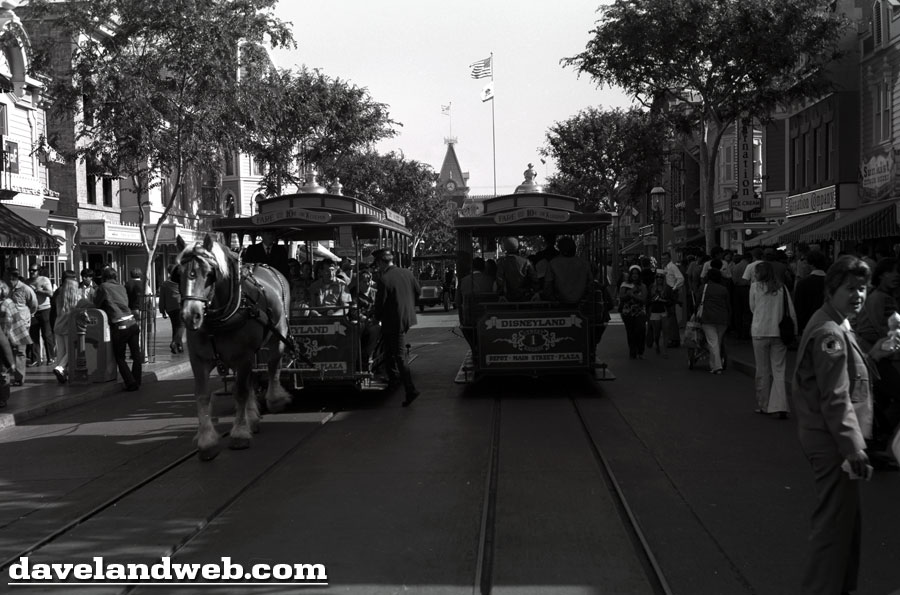 See more vintage and contemporary Disneyland photos at
my main website.