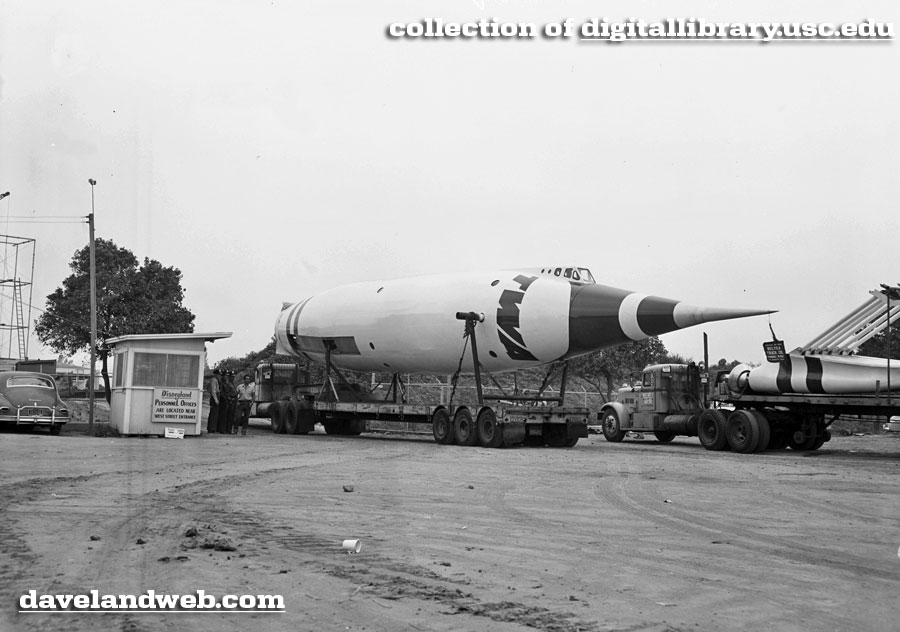 Here's what the 80' Moonliner rocket ship looked like on July 6, 1955.
 Talk about playing things to the wire! Here's what the vintage caption read that accompanies this
USC Digital Archive
photo:
Wednesday, July 6, 1955. Early risers along a twenty-mile route between Hollydale and Anaheim were startled this morning to see an 80 foot Rocket ship moving through the streets. In order to prevent a gigantic traffic tie-up, the 10 ton aluminum and steel 'Air Ship of Tomorrow' was trucked before sun-up, from Hollydale where it was built, to Disneyland where it will become part of the TWA exhibit as well as the theme of the Tomorrowland section of the park.
These four guys look as if they have doubts as to what's going on. Who could have imagined just how successful Walt's theme park would turn out to be. I also wonder what The Penthouse referred to in the sign looked like?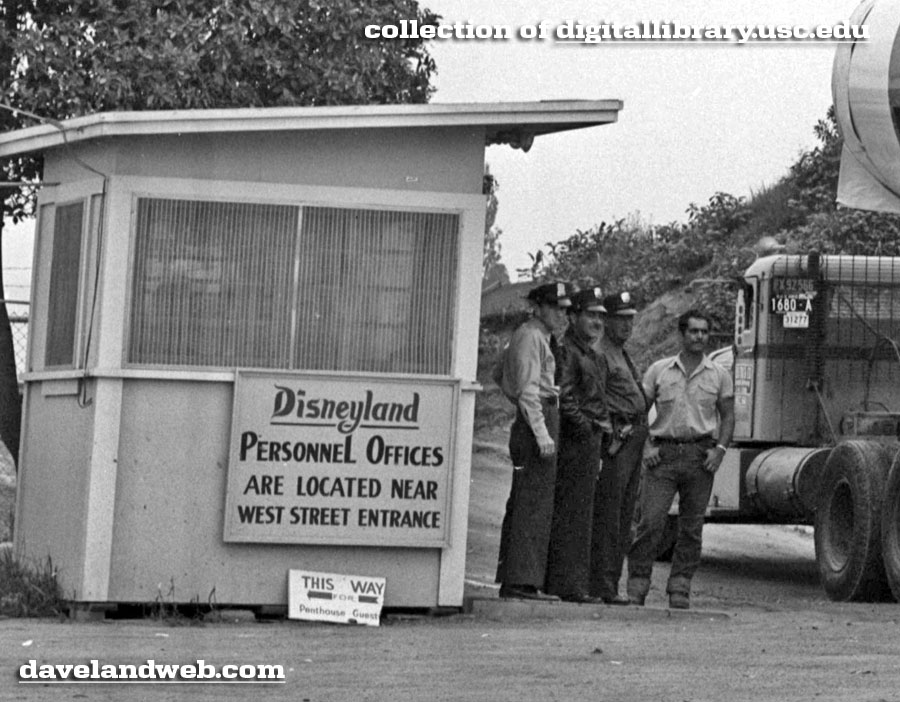 Follow my Daveland updates on
Twitter
and view my most recent photos on
Flickr
. See more vintage Disneyland Moonliner photos on my
main website.