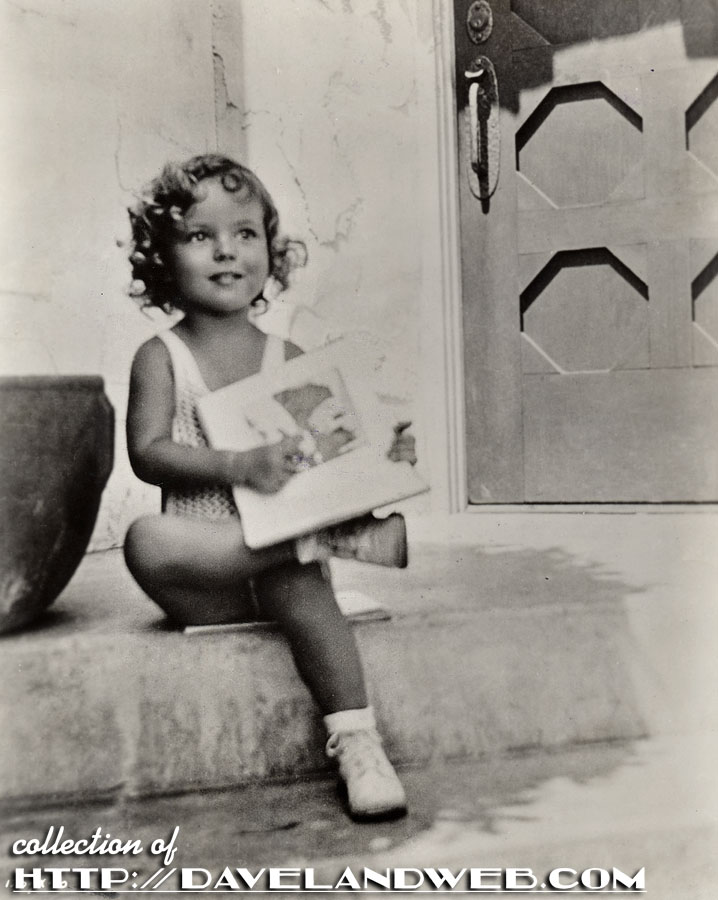 For Temple Tuesday I have a medley of photos related to not one but TWO comebacks Shirley experienced in the early 1940s. The first photo shows Shirley at age three and was re-published to coincide with her first "comeback" in 1941. Here's the accompanying publicity blurb:
THE QUEEN RETURNS!…After an absence of a year and a half from the screen, Shirley Temple is returning to the scenes of her former triumphs. The little golden-haired girl who danced her way into the hearts of millions is now older and taller. Her golden curls have turned brunette; her voice is stinger and more precise than before. Her first picture is "The Girl on the Hill" which she is making for Metro-Goldwyn-Mayer. With her in the picture are Herbert Marshall, Laraine Day, Gail Patrick, and Felix Bressart. Harold S. Bucket directed, George Haight, produced.

3. WHEN SHIRLEY WAS THREE her mother started giving her dancing lessons. After three lessons she was offered a screen test by a film talent scout.
This photo shows Shirley as "Kathleen" (which is what "The Girl on the Hill" was retitled for release) in a dream sequence.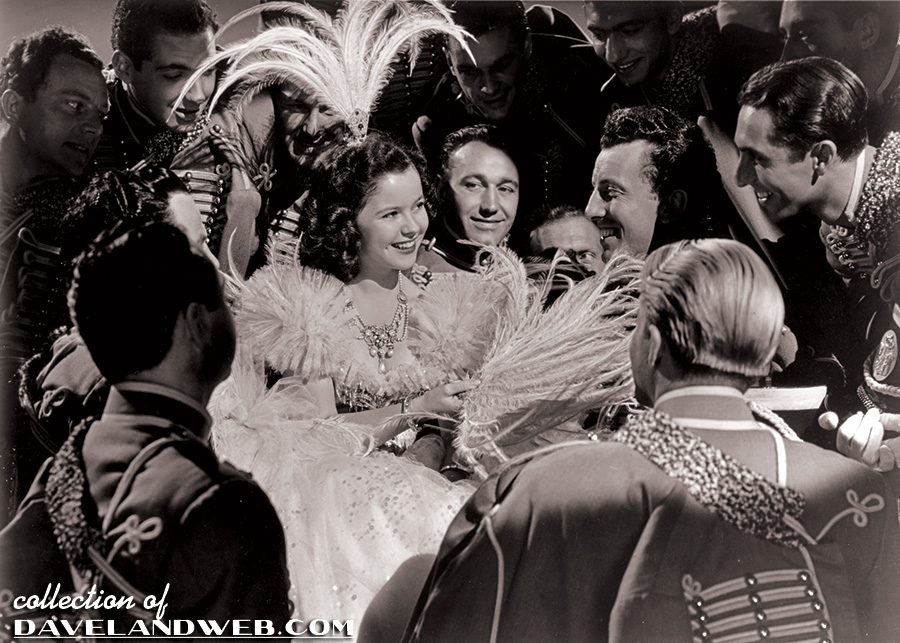 Shirley was able to keep all of her outfits (part of her contract at Fox, too). This particular outfit got re-used at a 1948 costume party she attended with first husband John Agar.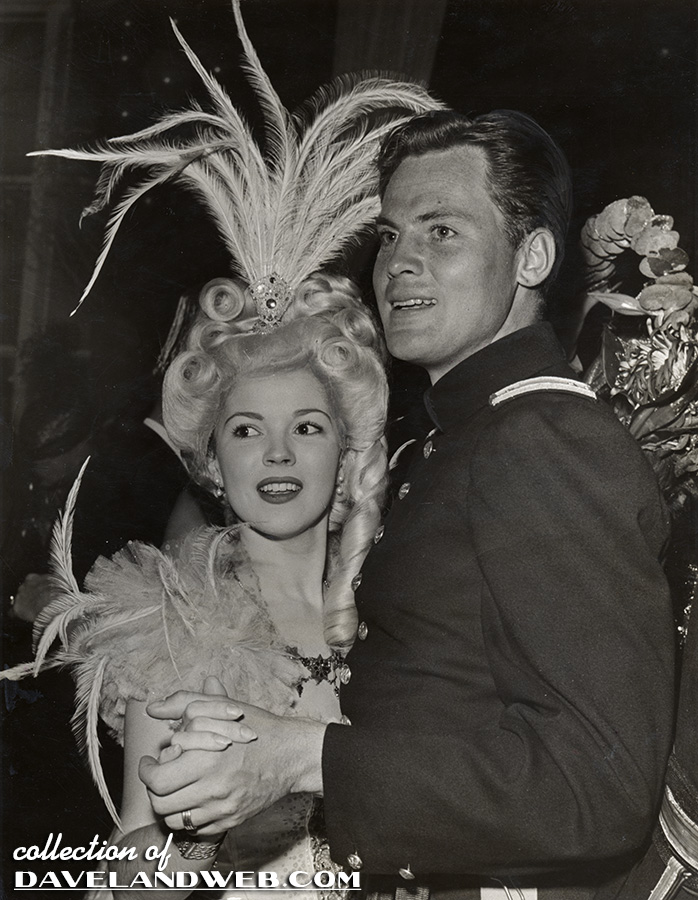 Almost 70 years later the very same outfit hit the auction block, looking minty fresh. Shirley knew how to take care of her clothes!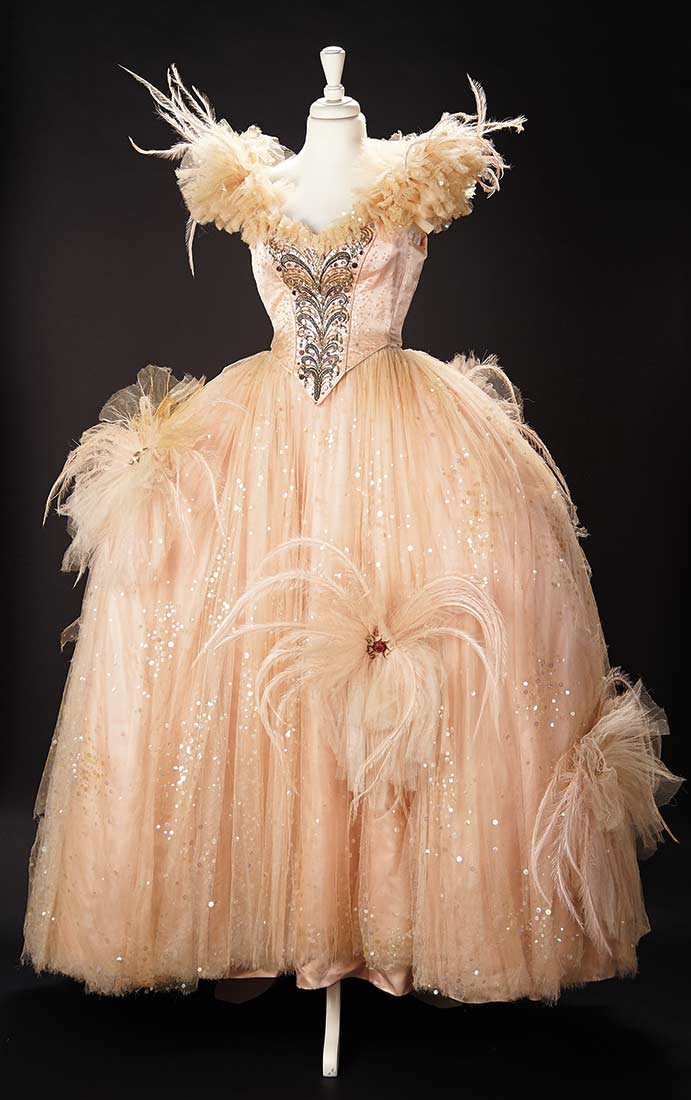 The auction also included the shoes and fan. What a deal!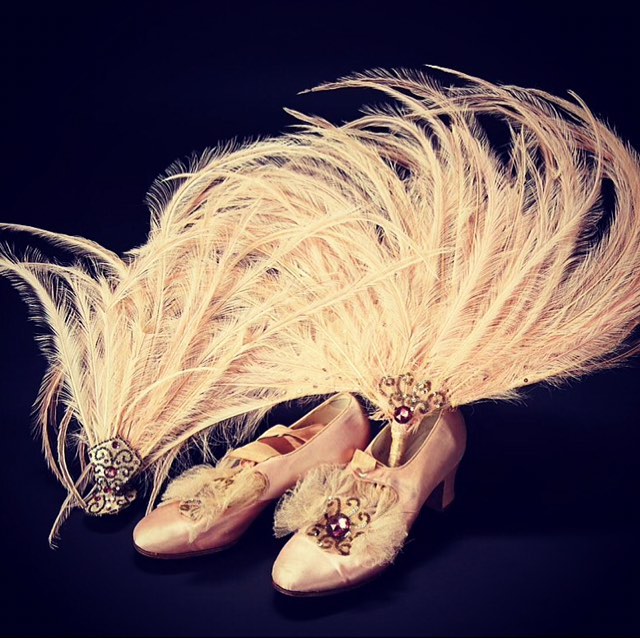 A shot of the auction itself before it landed in the hands of
Nick The Vintage Costume Collector
: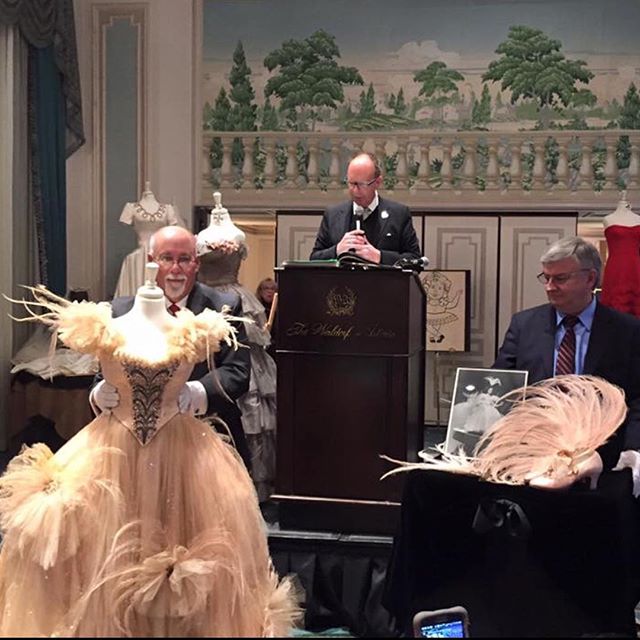 After "Kathleen" did tepid box office, Shirley took some more time off before returning to the screen in "Miss Annie Rooney." Here she is on set with choreographer Nick Castle and costar Dickie Moore. Castle was a very popular choreographer, with a number of well known films to his credit: Judy Garland's "Summer Stock," Fred Astaire's "Royal Wedding," and "State Fair" with Ann-Margret.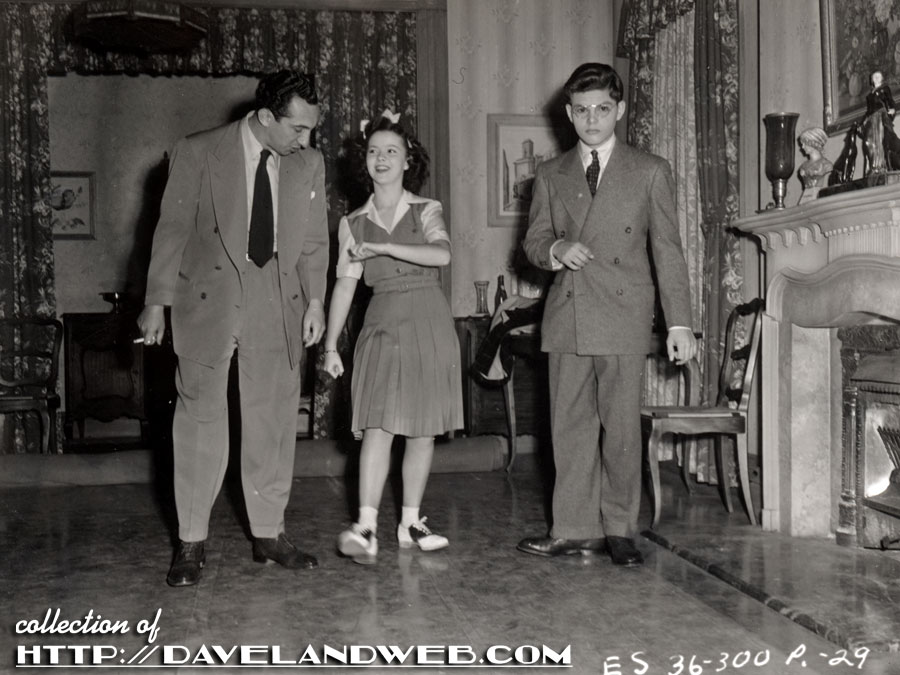 The scene Shirley was rehearsing for is shown here in this vintage 1942 lobby card: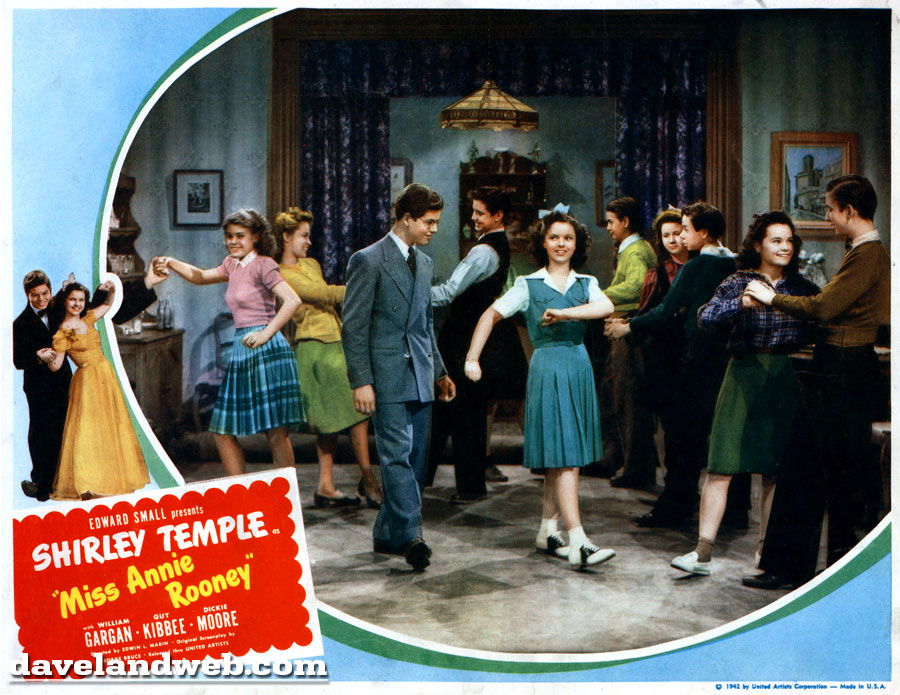 See more Shirley Temple photos at my
main website..
Follow my Daveland updates on
Twitter
and view my most recent photos on
Flickr
&
Instagram
.