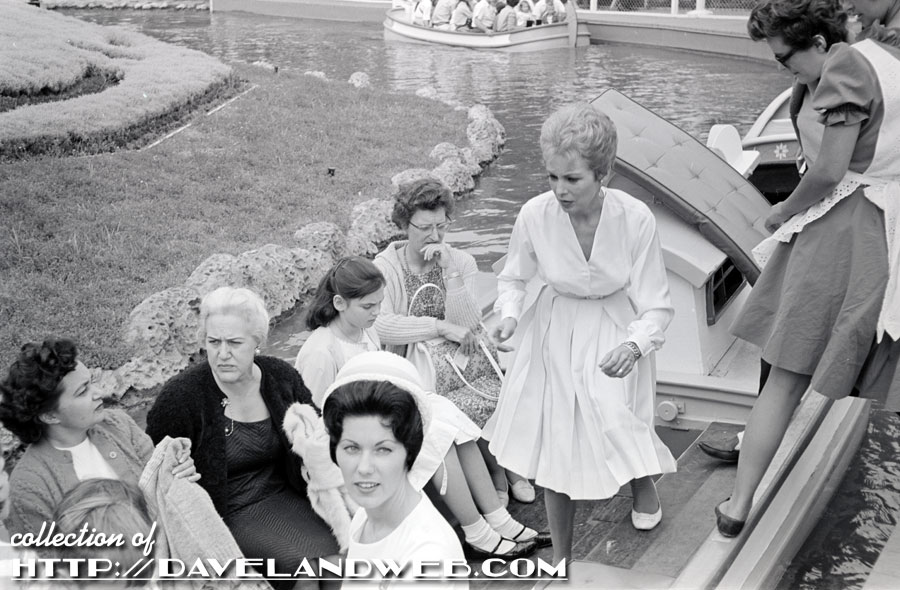 When we last saw Janet Leigh, she and her family were enjoying the Nature's Wonderland attraction. Today, they are boarding the Canal Boat for Storybook Land at Disneyland, circa 1962. Most likely these were shot at the time that her husband, Tony Curtis, was filming "Forty Pounds of Trouble" at the Park. Janet looks concerned; her daughters are probably up front about to tip the boat over.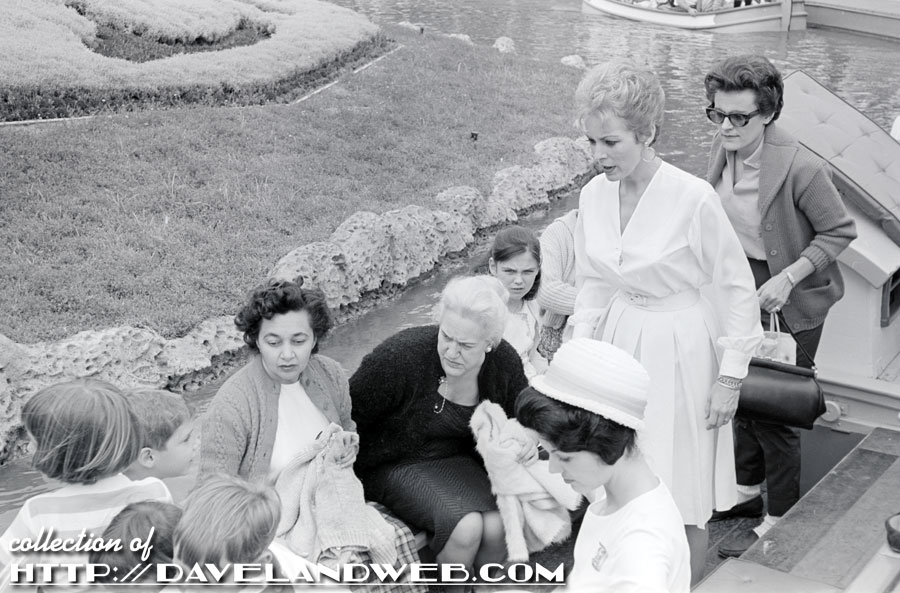 Time for someone else to take charge; Janet's mom perhaps?
Meanwhile, the previous boat is completely clueless that Leigh and family are at the dock.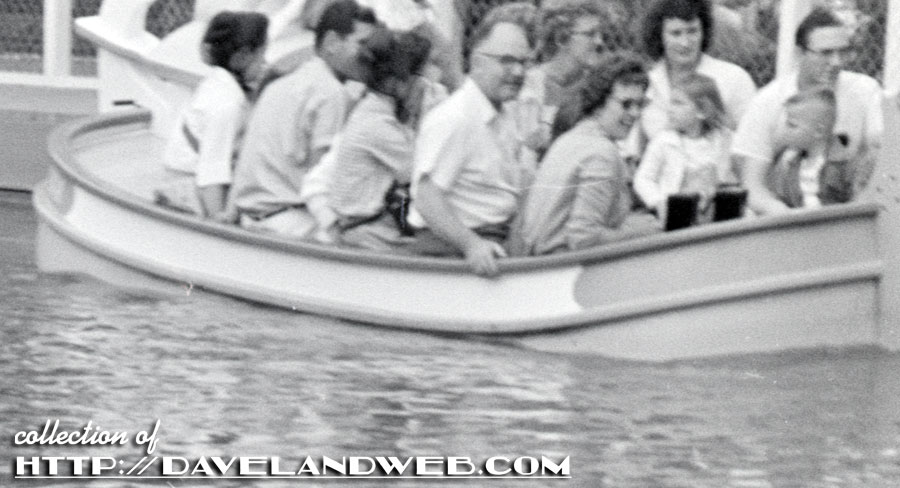 All is well now and their journey through Storybook Land begins!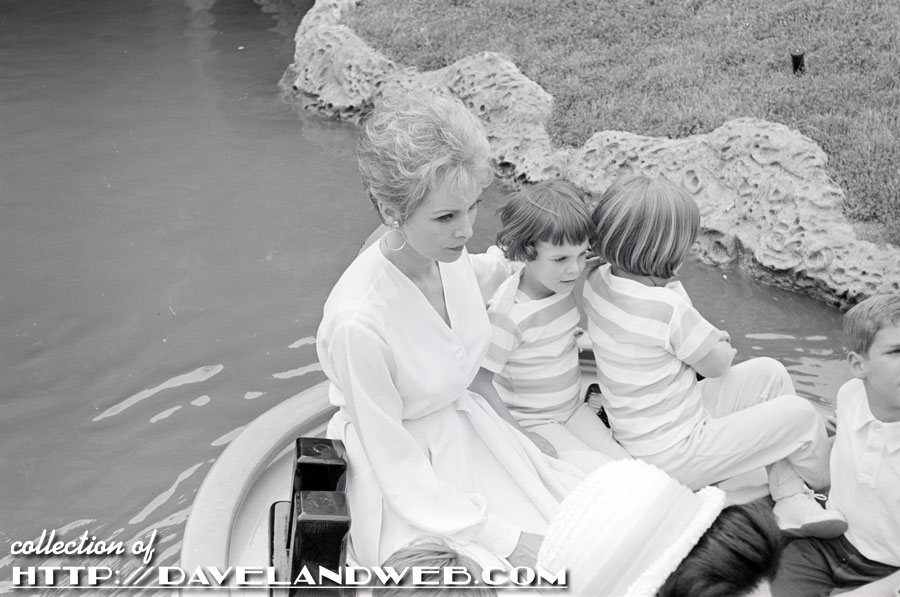 See more vintage and contemporary Disneyland Storybook Land photos at my
main website..
Follow my Daveland updates on
Twitter
and view my most recent photos on
Flickr
&
Instagram
.