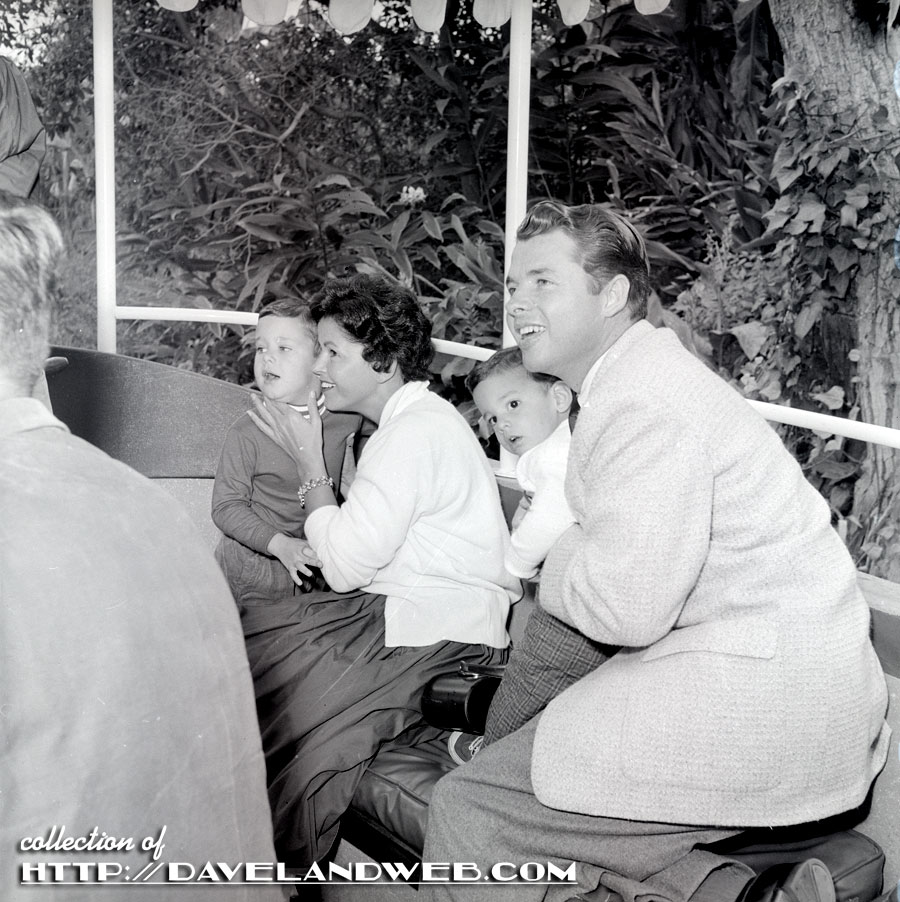 Today's Audie Murphy at Disneyland installment takes place in Adventureland aboard the Jungle Cruise attraction. The Murphy family was on the Ganges Gal. Here they are about to approach the front side of the back side of water: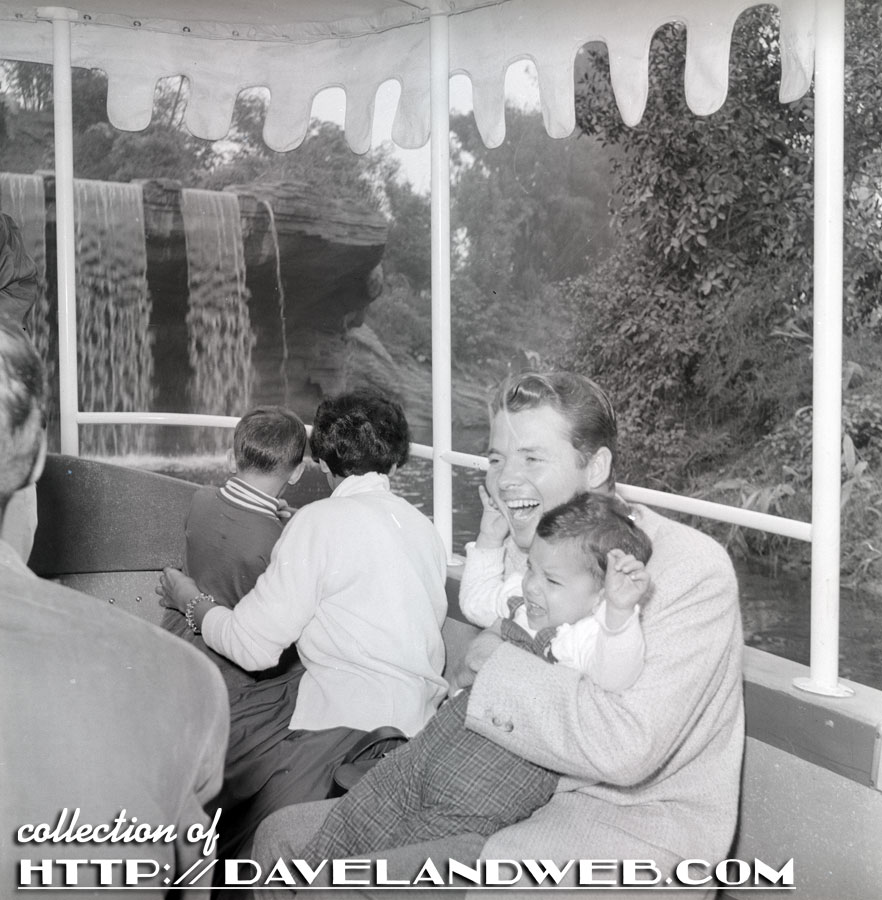 A giraffe!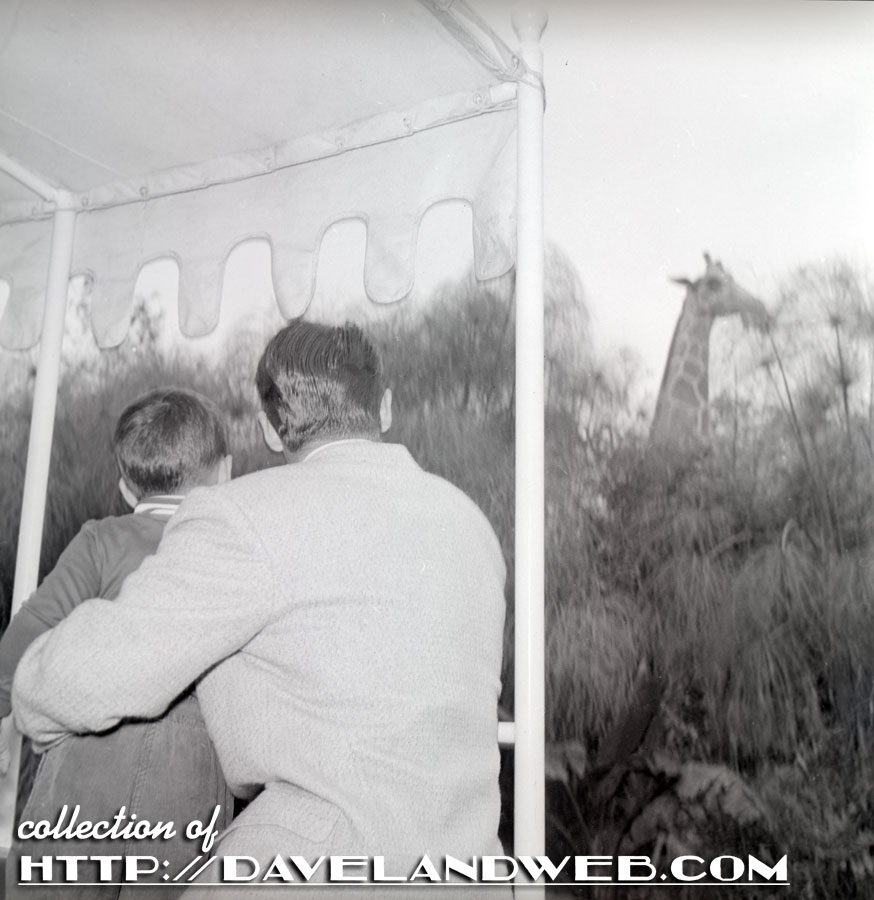 Time to go under Schweitzer Falls: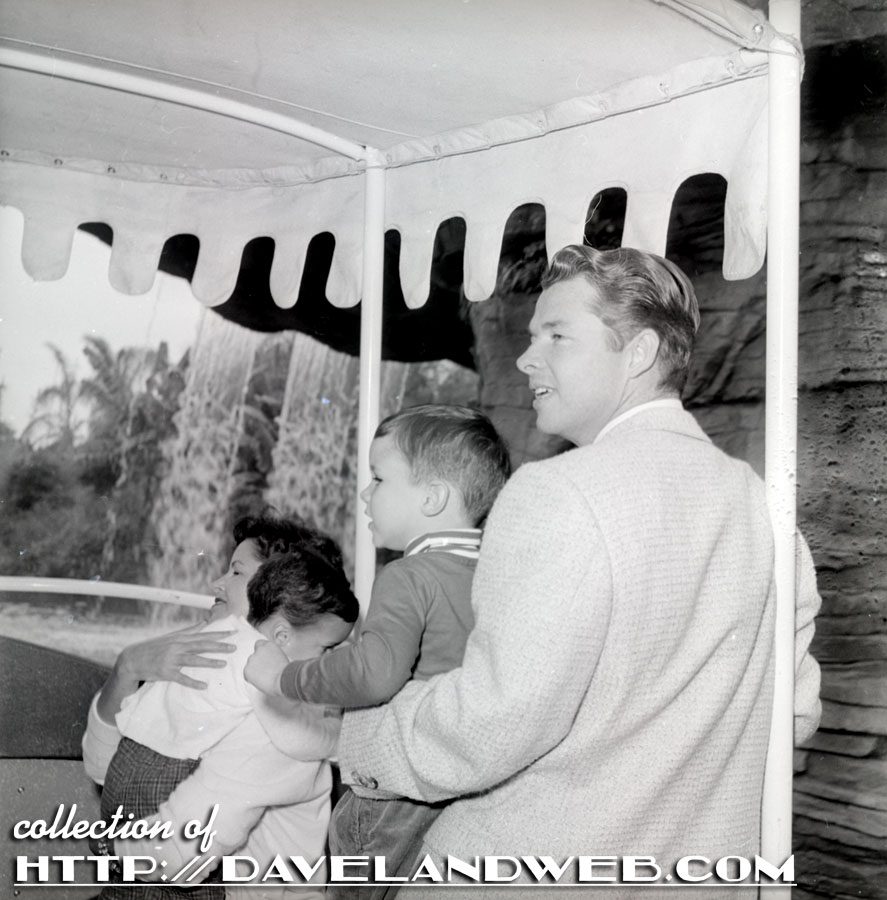 The end of another successful cruise; the Murphy family returns safely to the dock: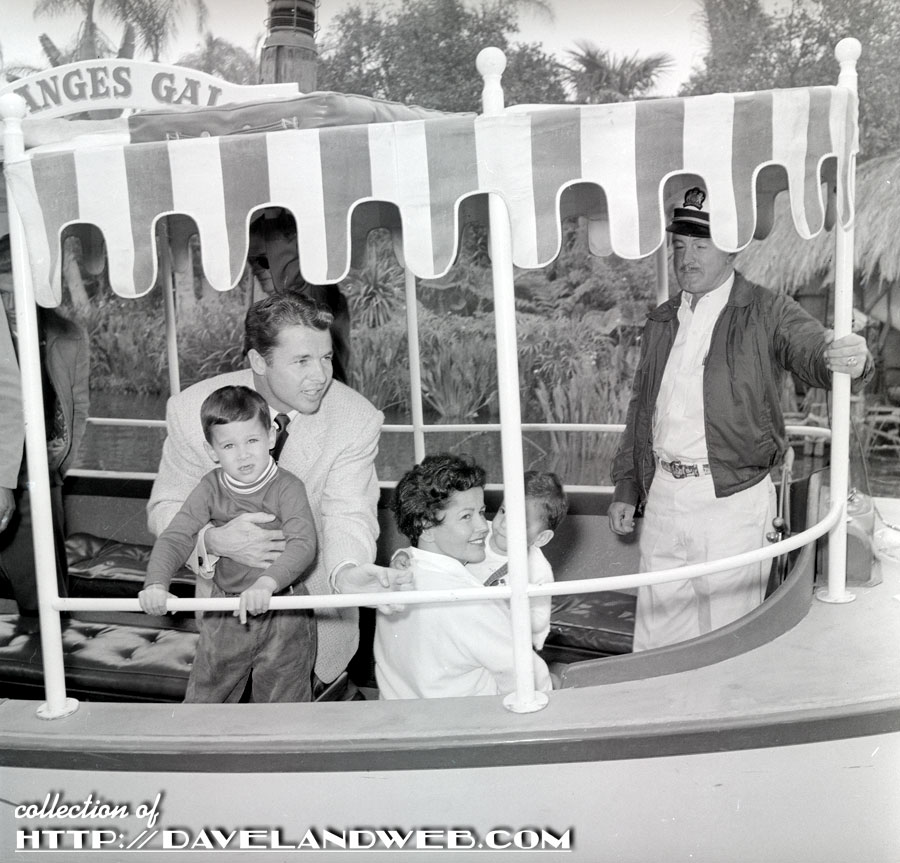 See more vintage and contemporary Disneyland Jungle Cruise photos at my
main website.