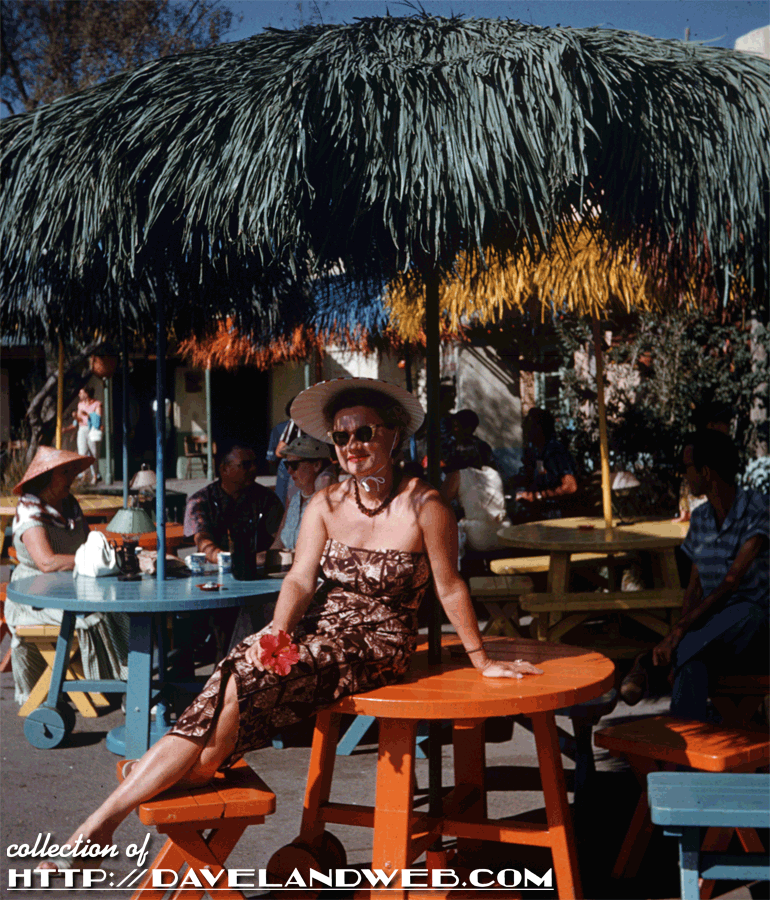 Put a little wiggle in your day with this FauxD© shot of a ha-cha-cha gal relaxing at the Casa de Fritos restaurant, circa 1960's. I wonder how long before that hibiscus flower in her hand ended up in her hairdo? The bright rainbow colored thatched umbrellas seemed to only last during the 1960s. Here's one from February 1960: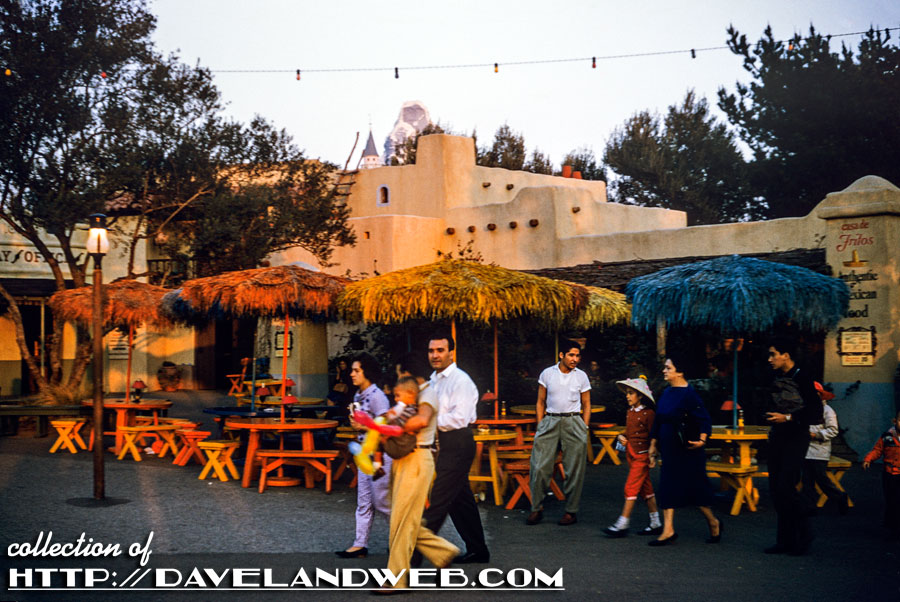 June 1961: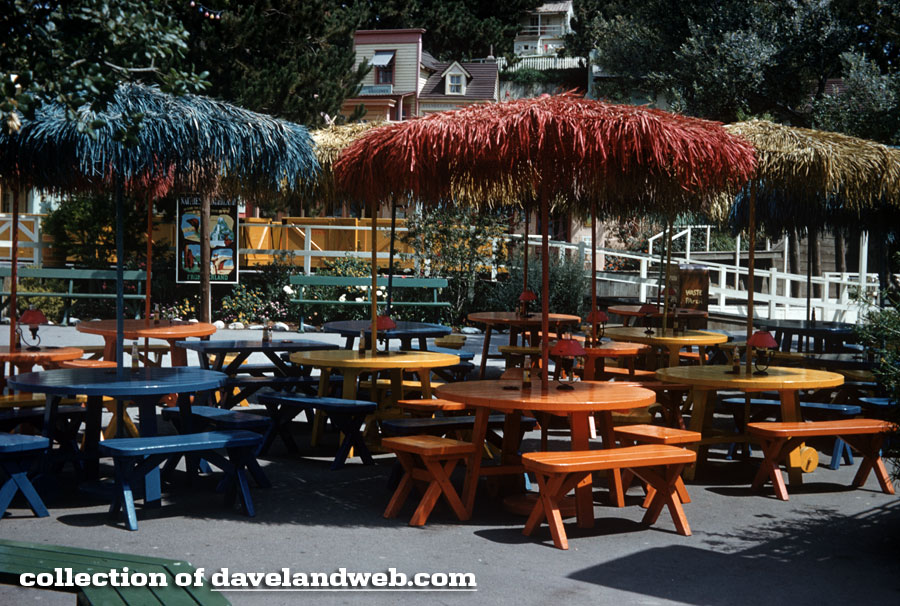 1964 or 1965: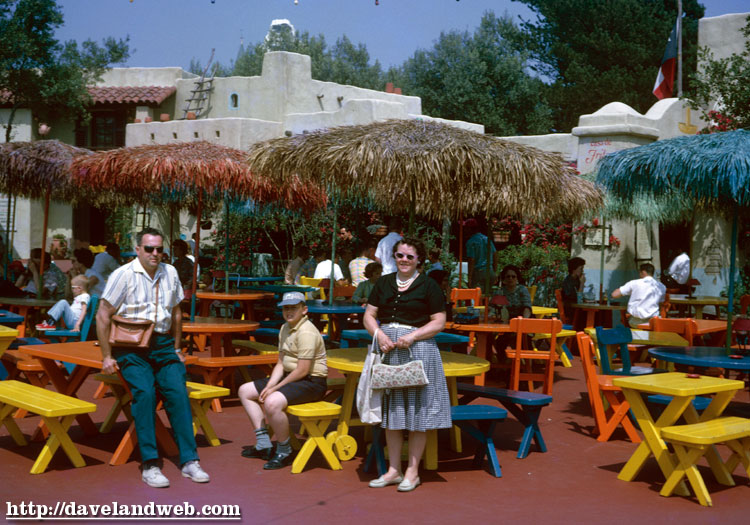 January 1966 with the Gonzalez Trio: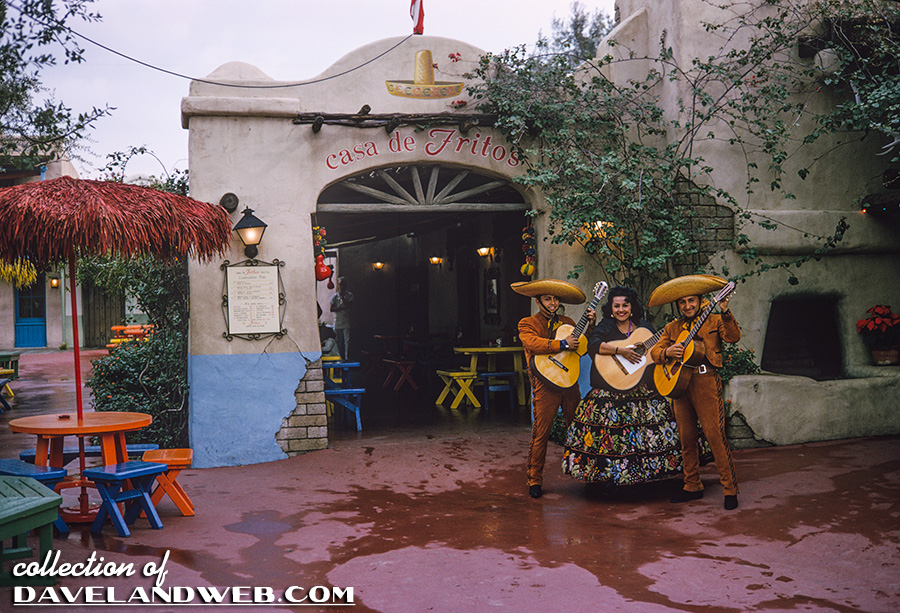 In this July 1974 shot, you can tell by the silver rod that the thatched umbrellas were no more.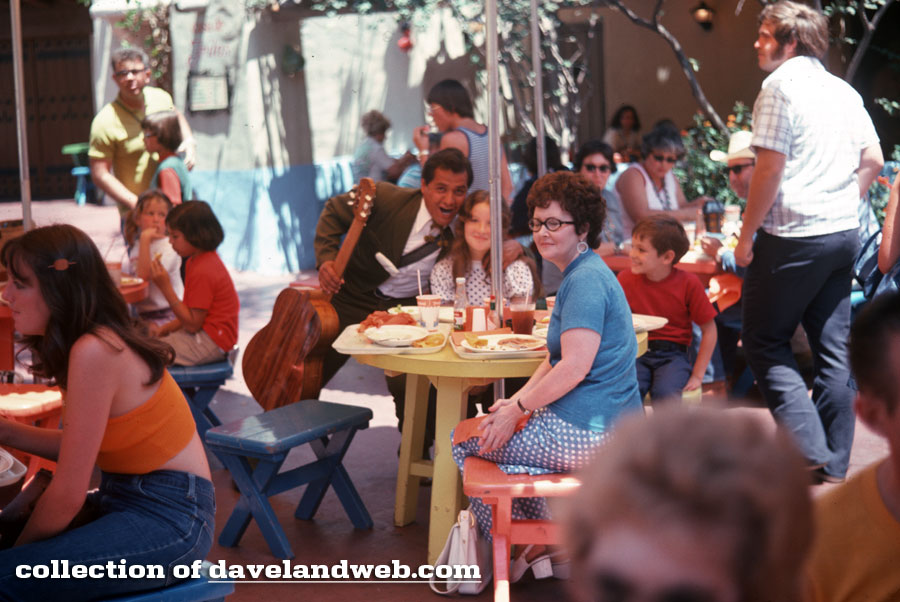 Based on this 1980's photo, thatch was out, and fringe was in: