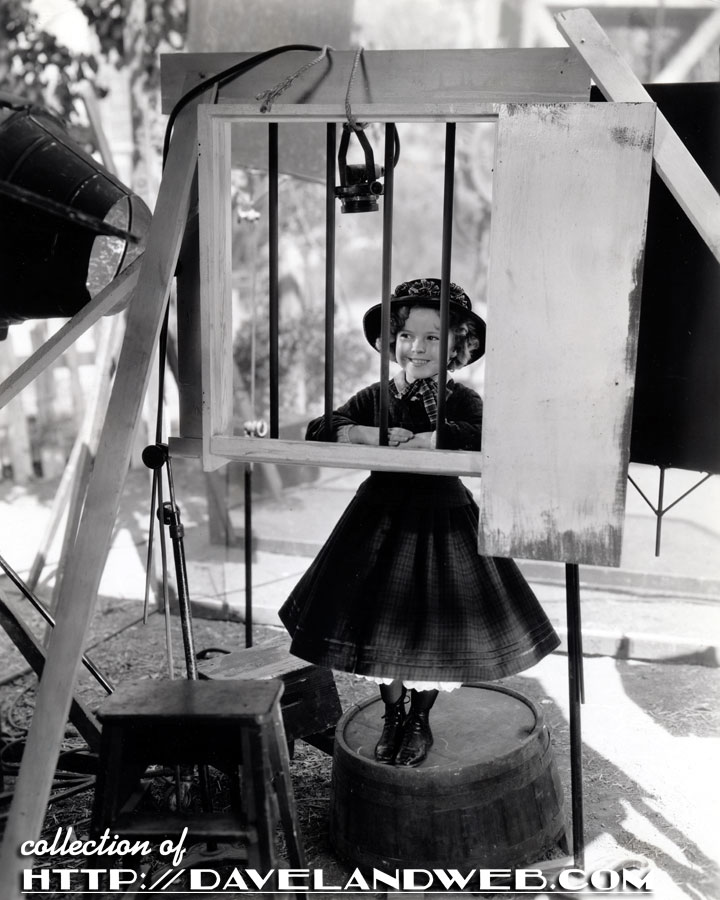 In this behind-the-scenes publicity shot, you can see how Fox created closeups of their #1 Box Office Star Shirley Temple for her 1935 movie "The Littlest Rebel." Here's the accompanying publicity blurb:
ONE-TAKE TEMPLE — Shirley rehearses her song, "Polly Wolly Doodle: before making a scene at the barred windows of a military prison with John Boles, in her new Darryl F. Zanuck production of "The Littlest Rebel," for 20th Century-Fox.
And here's how it looked to audiences on screen from the other angle as she talks to her movie dad played by John Boles: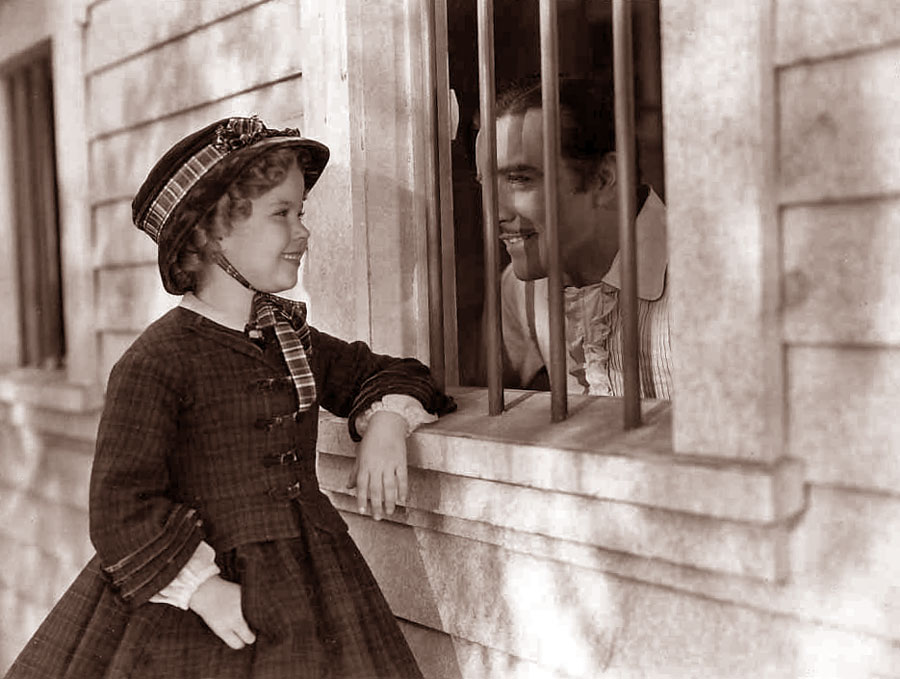 Have no fear; he got out of prison by movie's end. Can't have Shirley's dad being a jailbird!
See more Shirley Temple photos at my
main website..
Follow my Daveland updates on
Twitter
and view my most recent photos on
Flickr
&
Instagram
.