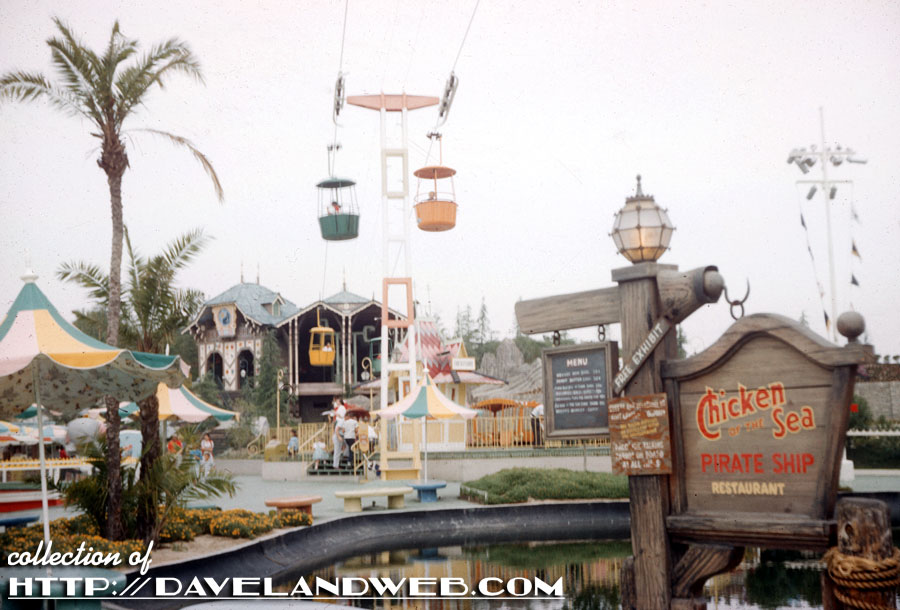 Just another quickie...my life is nothing but quickies these days. This undated 1950s shot is a unique view taken from the entrance of the Chicken of the Sea Pirate Ship Restaurant, looking back towards the Fantasyland Skyway Station.
Although the menu is too blurry to read very easily, it is interesting to see this closeup of Captain Hook's hook...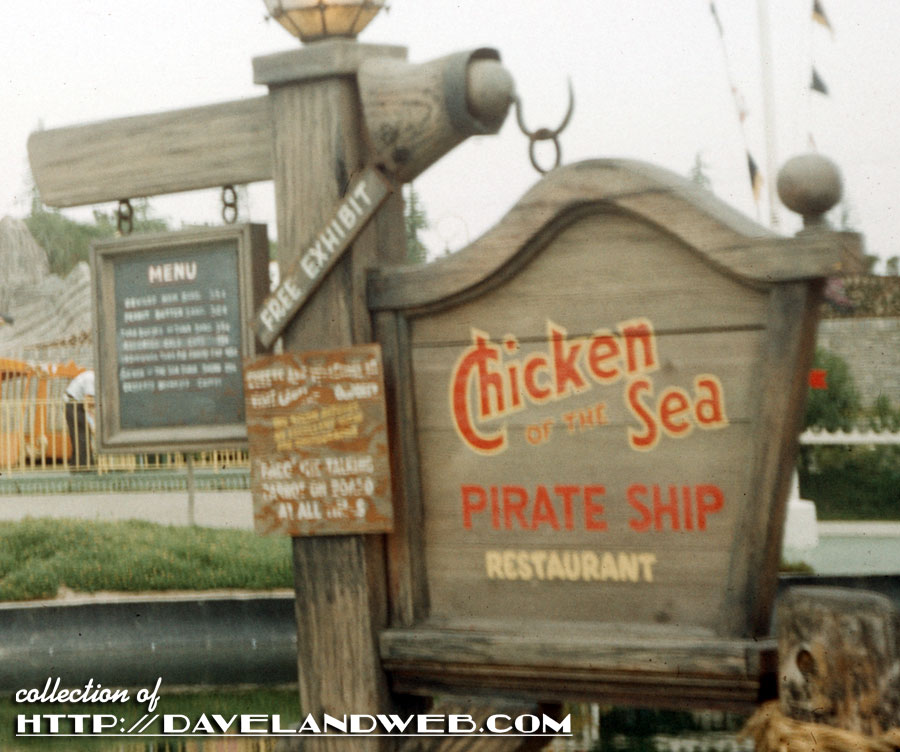 which is still being used today, in the line queue of Peter Pan's Flight: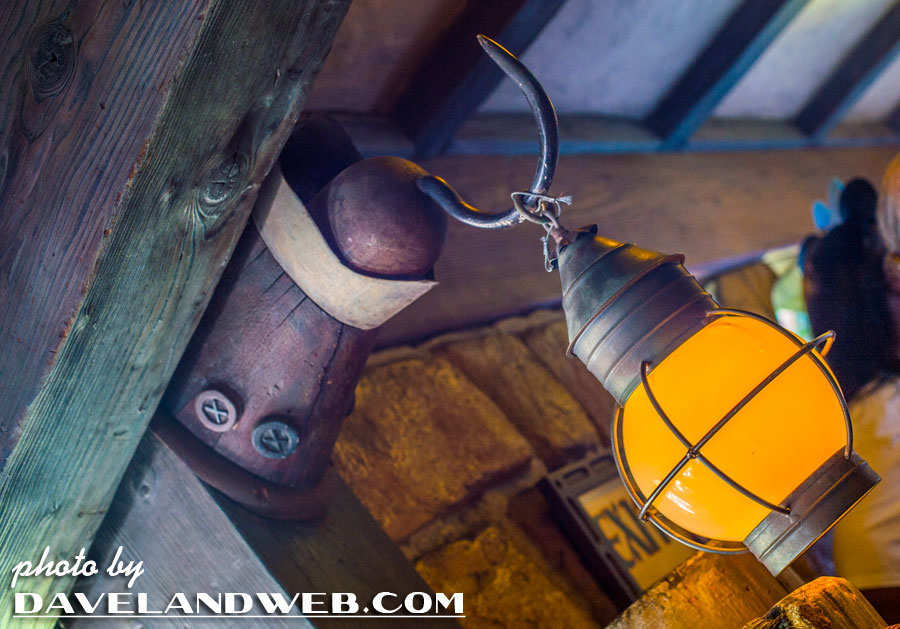 Just for good measure, here's a 1956 shot featuring the Chicken of the Sea mermaid: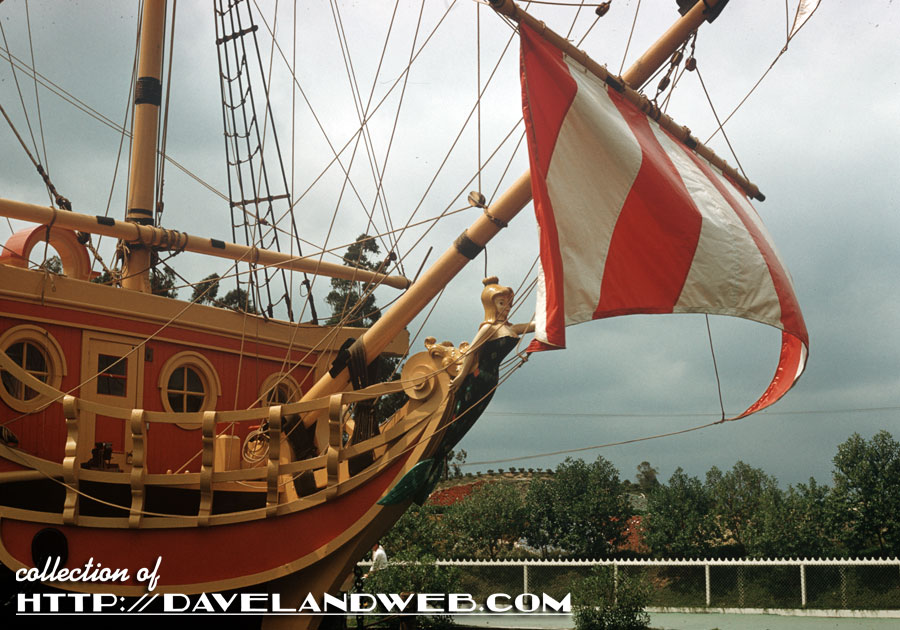 See more vintage Disneyland Chicken of the Sea photos at my
main website.