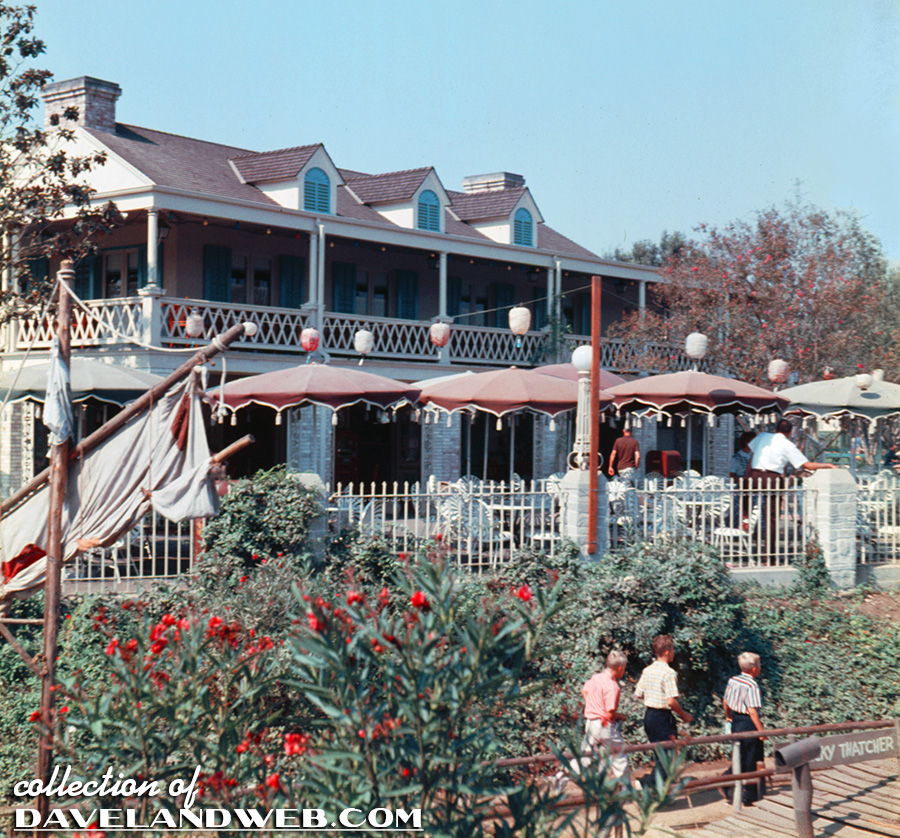 If this building looks familiar, it's probably because the faux plantation-style house inside of the Blue Bayou Restaurant was patterned after it. The Plantation House Restaurant (also known as The Chicken Plantation) was sponsored by Swift's Premium Meats. It is located approximately where the Haunted Mansion now resides. To get your bearings, here's a view of it from September 1961 that also shows Fowler's Harbor.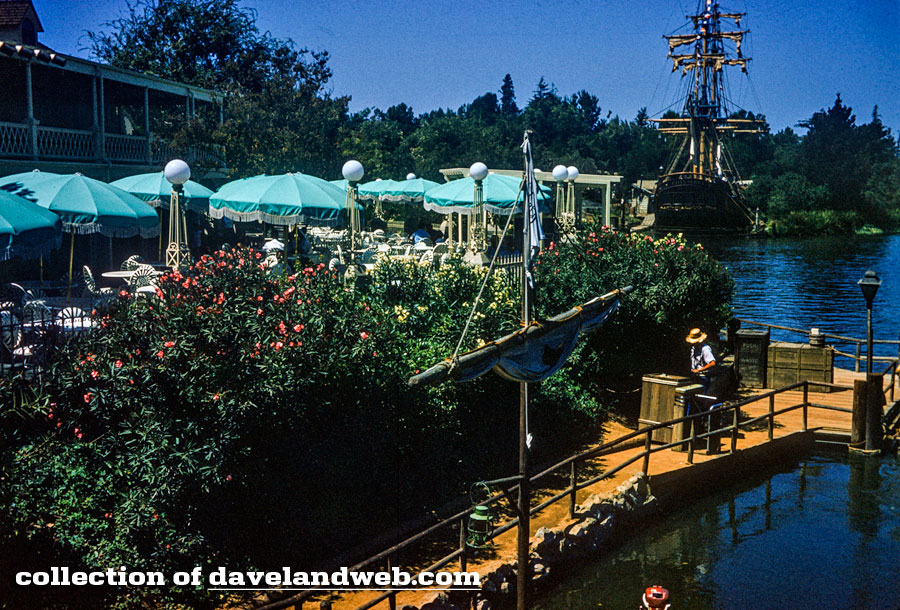 It's not too difficult to find vintage photos of the front of the restaurant, but the backside is a different story. Here's a previously posted black and white shot of the adobe-styled rear of the Plantation House.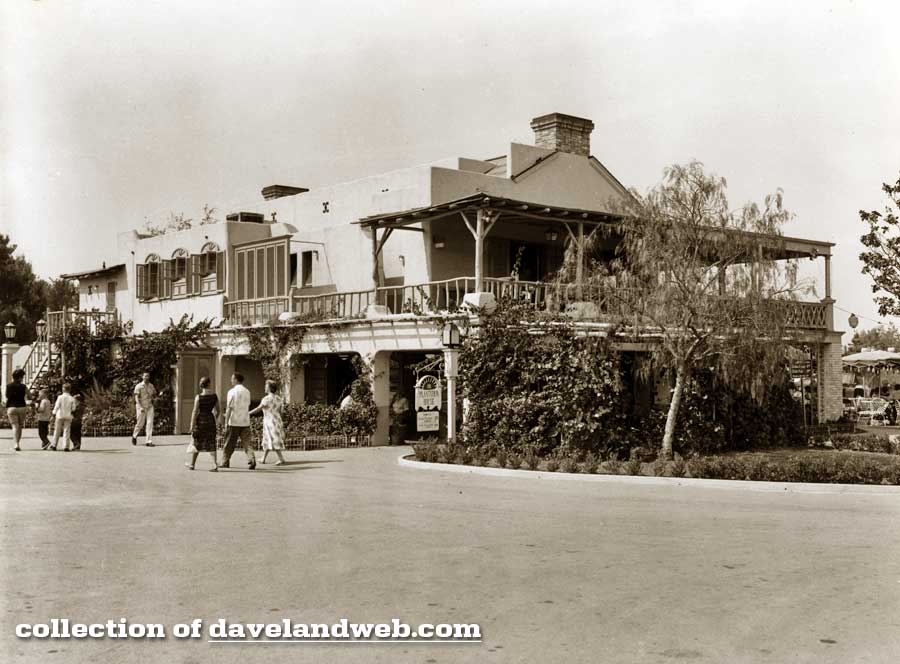 $1.70 for a fried chicken dinner? Not bad!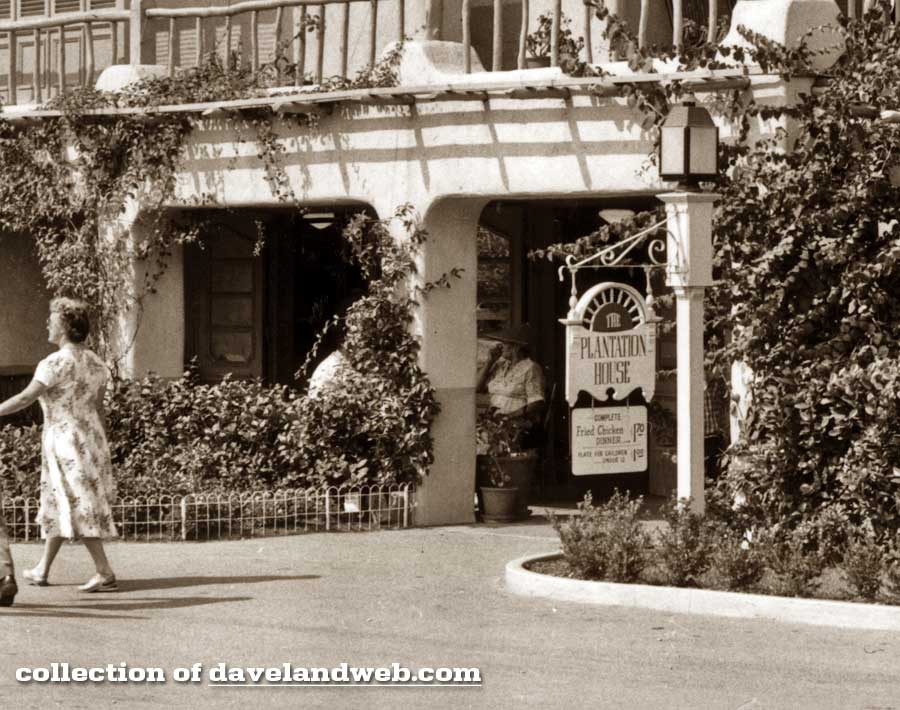 Recently, I acquired these two color images of the back side of The Plantation House, with the first one from September 1959: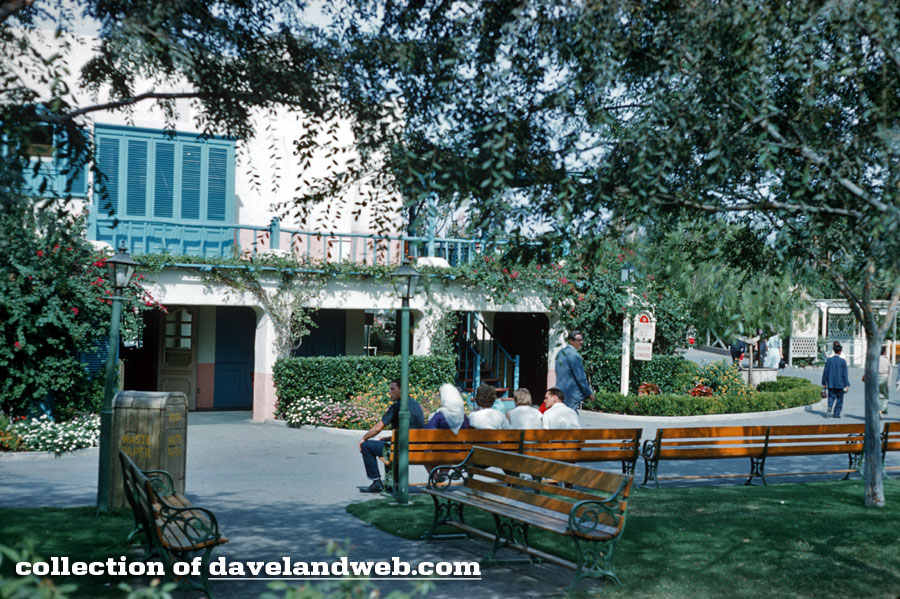 Obviously, the back side styling of the restaurant fit into the Frontierland theme much better than the front, which was more in line with New Orleans Street and the New Orleans Square that eventually replaced it.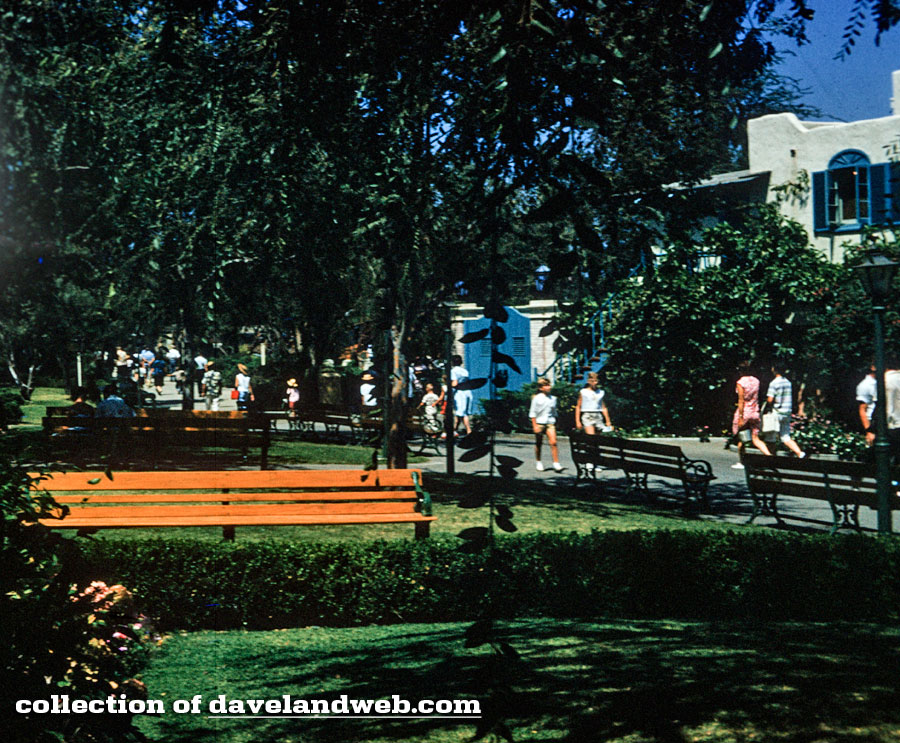 For a short time during the beginning stages of the New Orleans Square construction, guests could order their fried chicken from a walk-up window. After that, you'd have to get your Fried Chicken fix taken care of over at The Red Wagon Inn, another Swift-sponsored restaurant.
See more vintage Disneyland Chicken Plantation photos on my
Chicken Plantation web page.