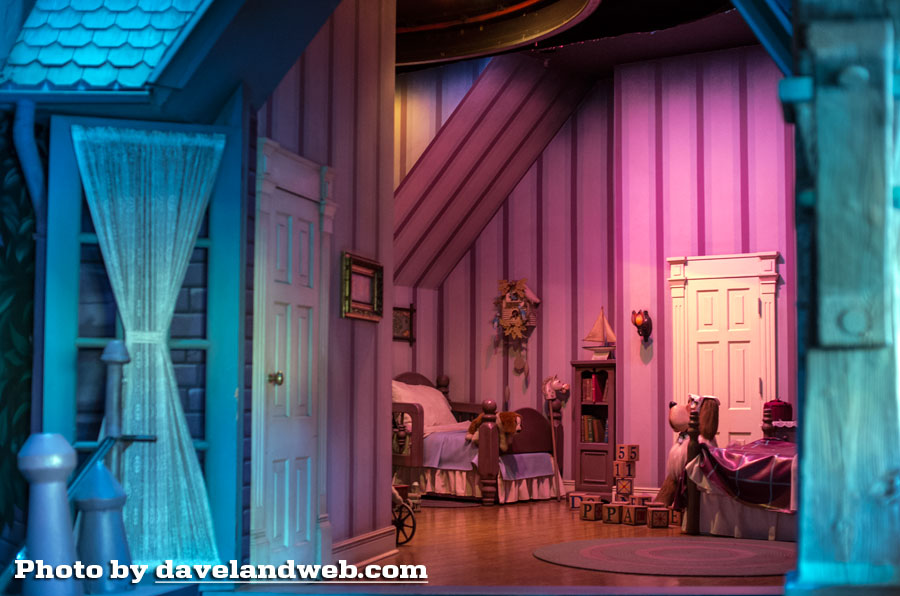 Continuing with my trip report, today's post is all about the Fantasyland Dark Rides. Just in case you've never been on them and don't like scene spoilers, then this post is not for you! It doesn't matter how many times I've been on Peter Pan's Flight or how old I am, I still get a thrill boarding the ship and beginning my journey through the nursery, where you can see Peter Pan's name in the toy blocks on the floor.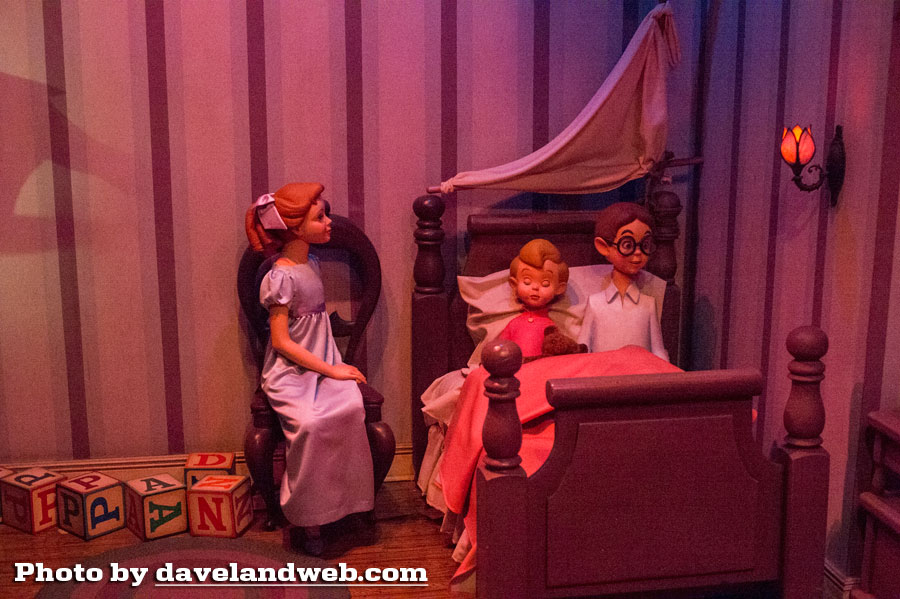 The biggest thrill is next when your ship soars over London.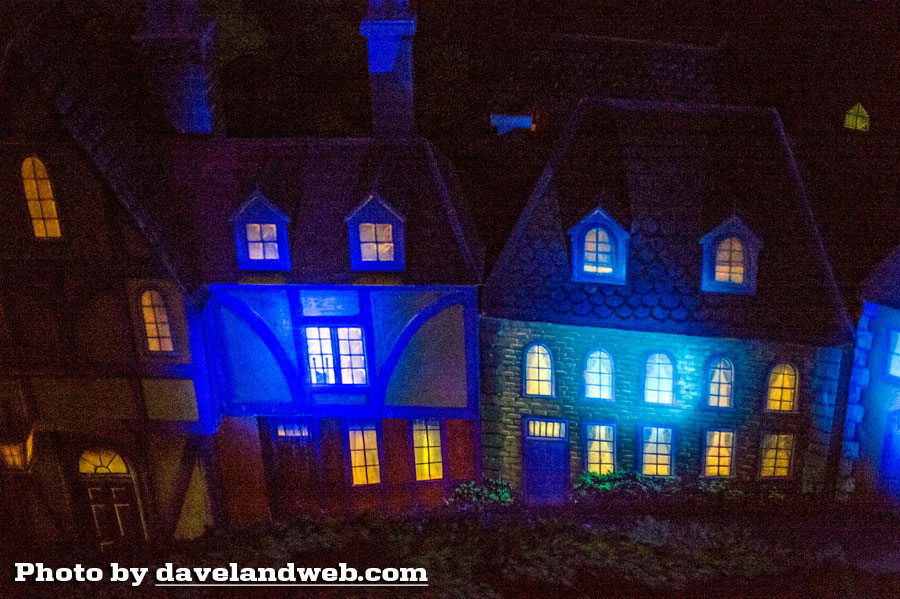 Big Ben looks beautiful with the UV light!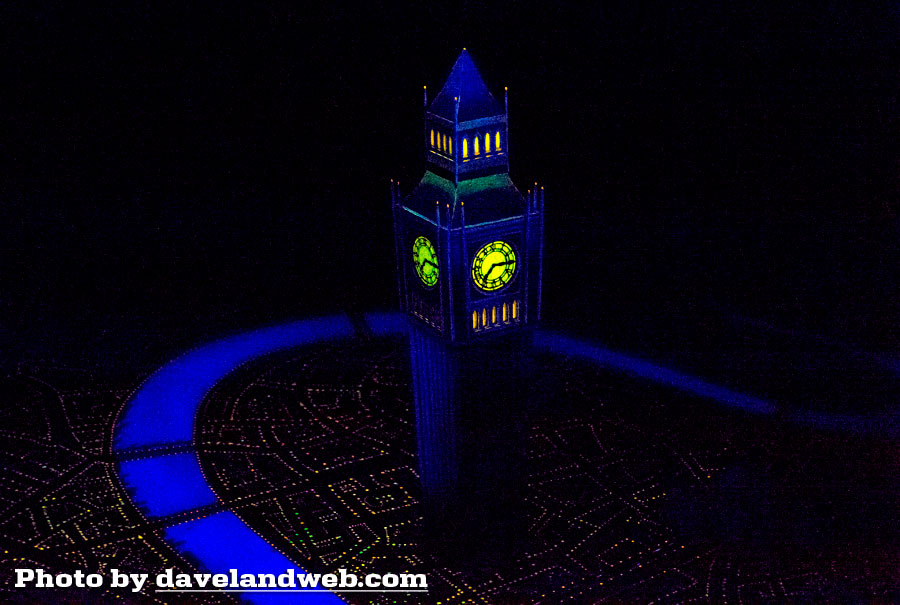 And then your ship circles around Neverland.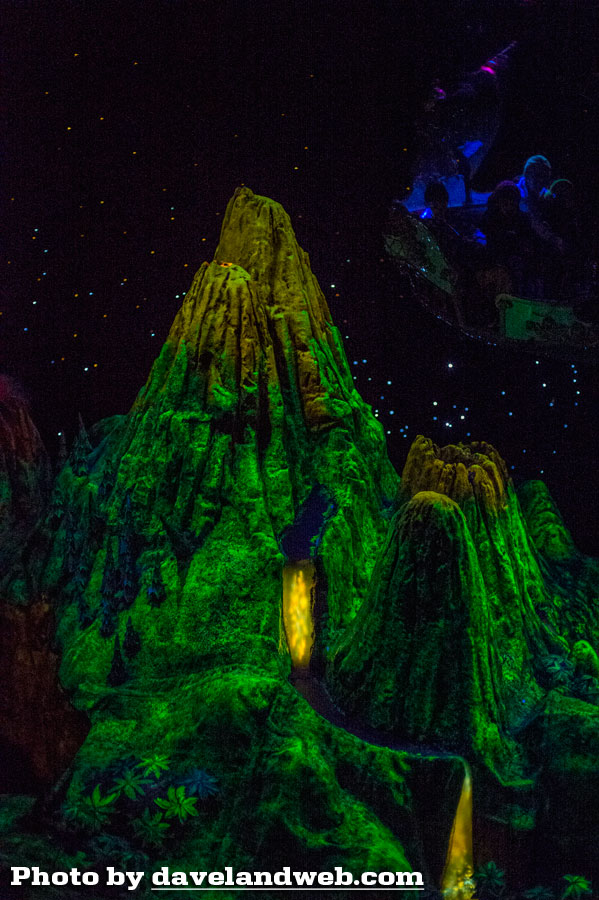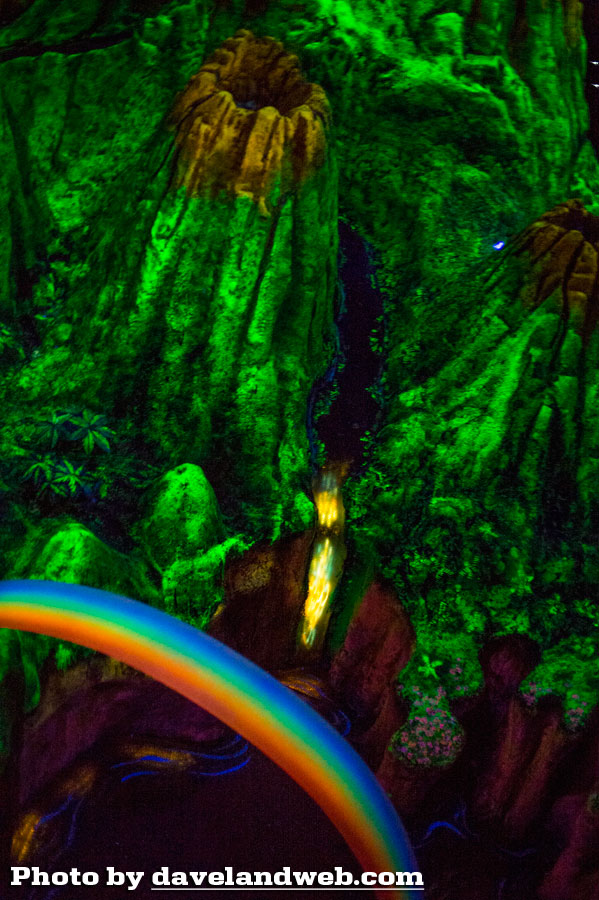 Don't get too complacent from the scenic tableaus; Captain Hook is just around the corner, causing mayhem to Wendy and the children.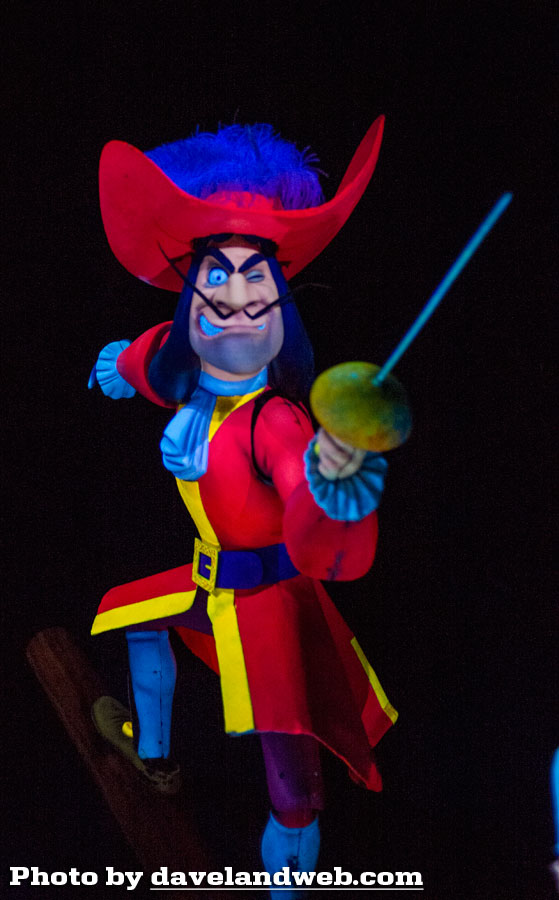 This is not Wendy's favorite view: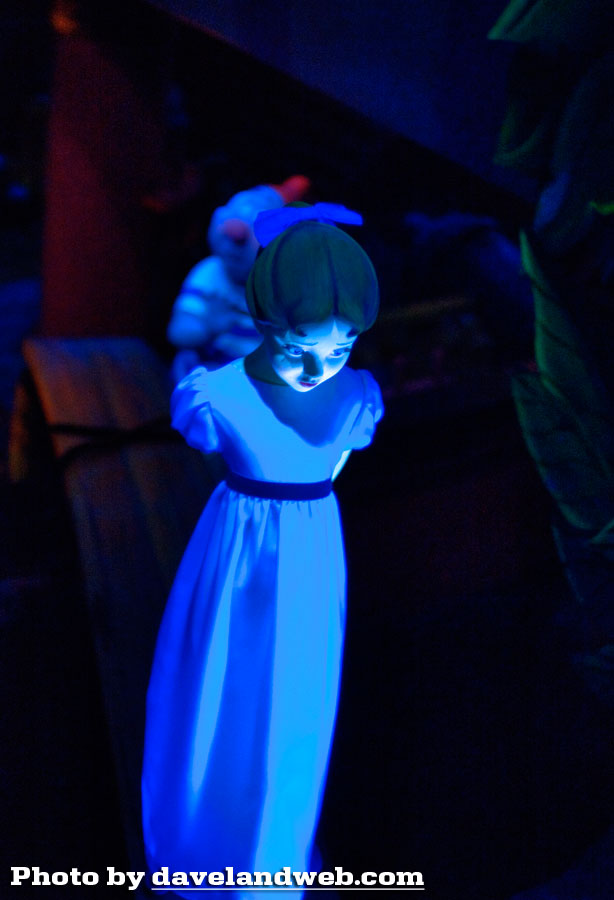 Even Smee seems nervous; is he afraid of Peter Pan's wrath?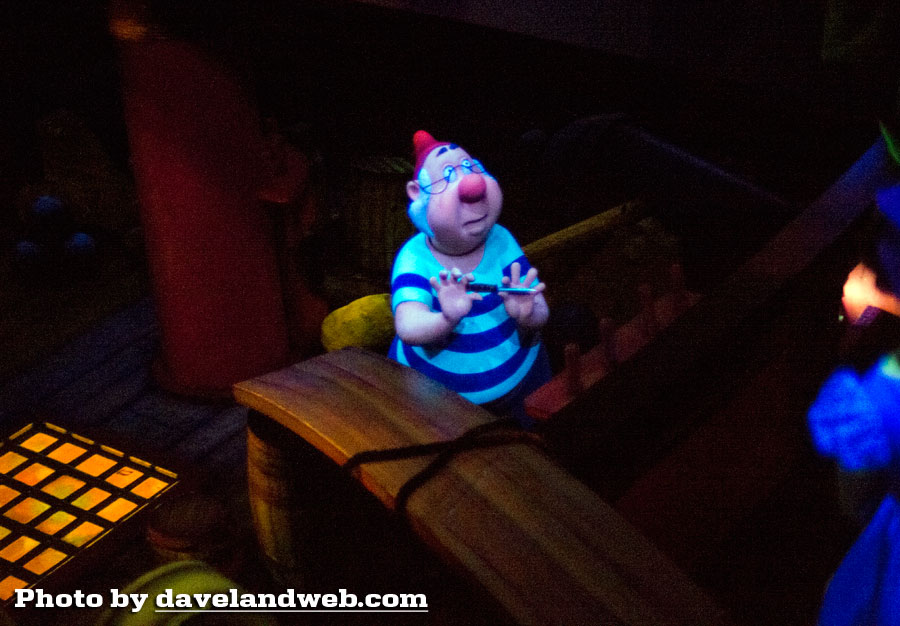 A brief vision of the natives: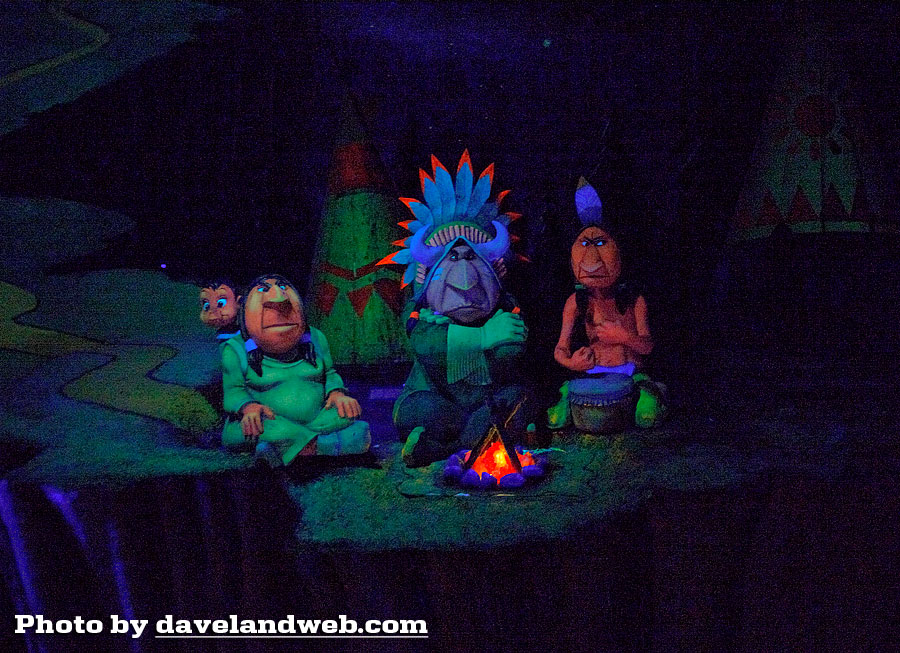 Never fear, the scary part of your journey is almost over as Peter and the children get ready to sail home: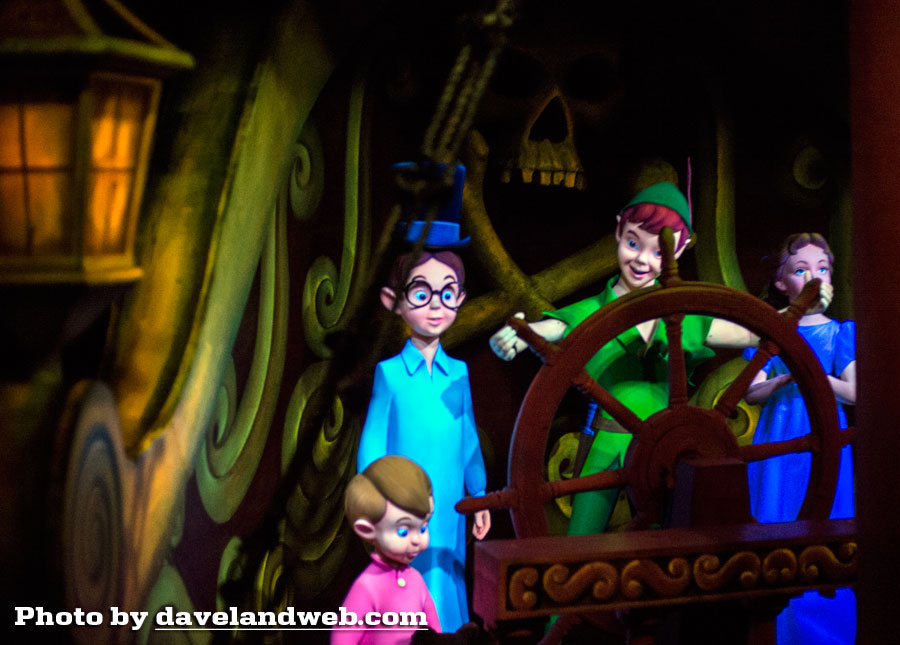 With a little help from Tinker Bell, of course!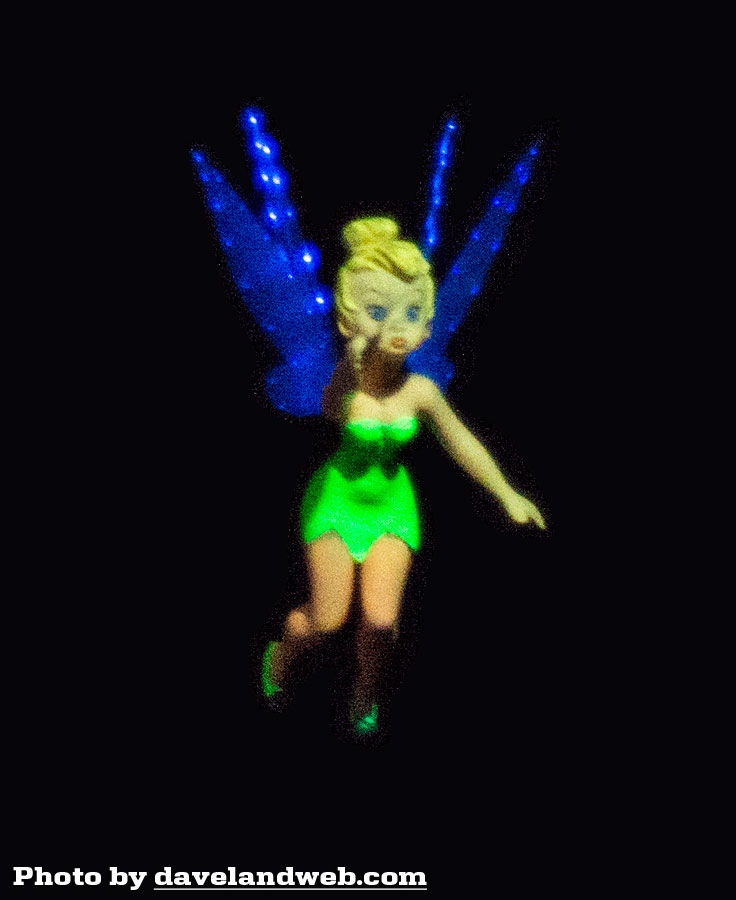 Meanwhile, poor Smee is left to tend to Hook.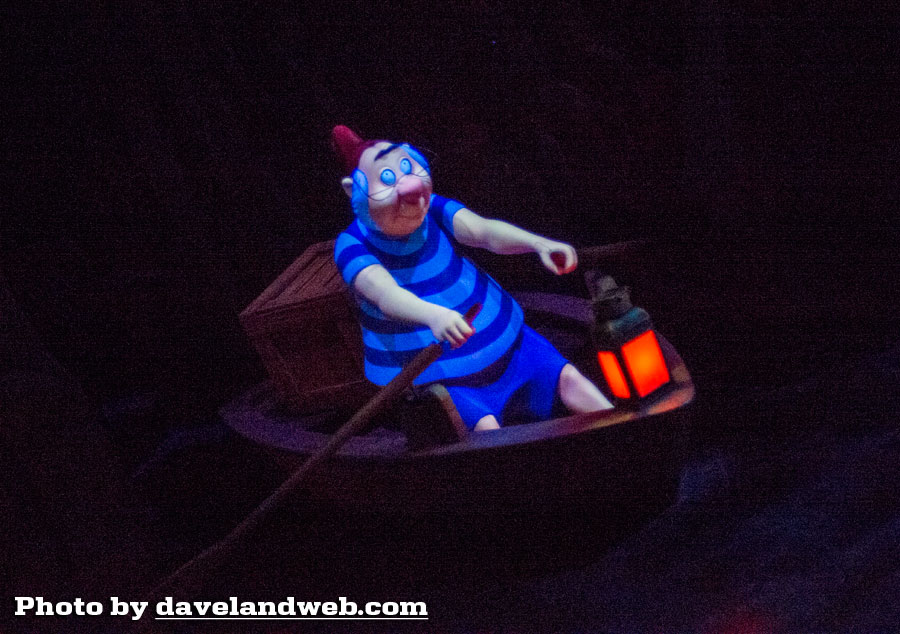 Have you ever seen more jaded mermaids?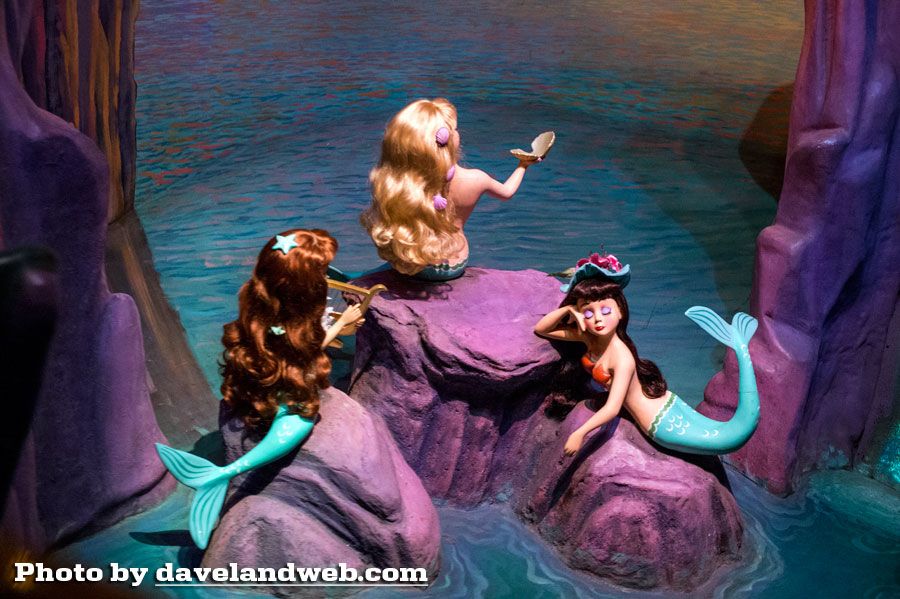 A rear view of Hook's (former) ship and the pixie dust that helps it go to the Darling home.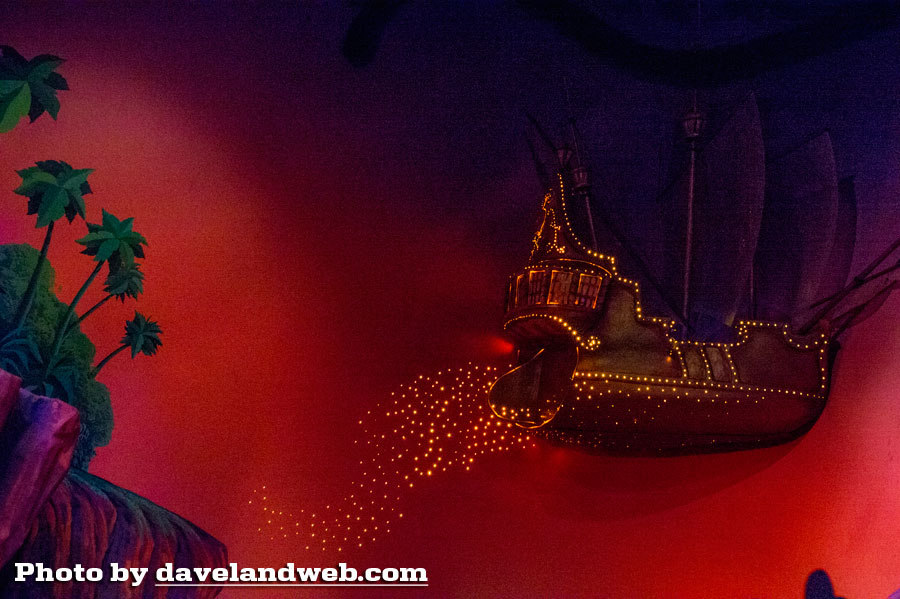 Next up: Mr. Toad! What a journey this is; that fried chicken sure looks good! Wish I had time to grab it.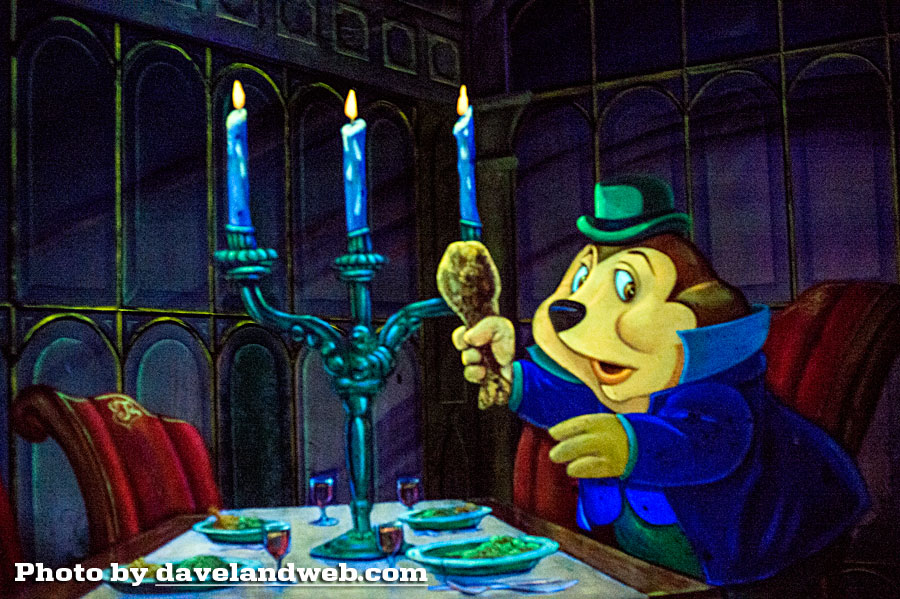 Watch our for falling armor: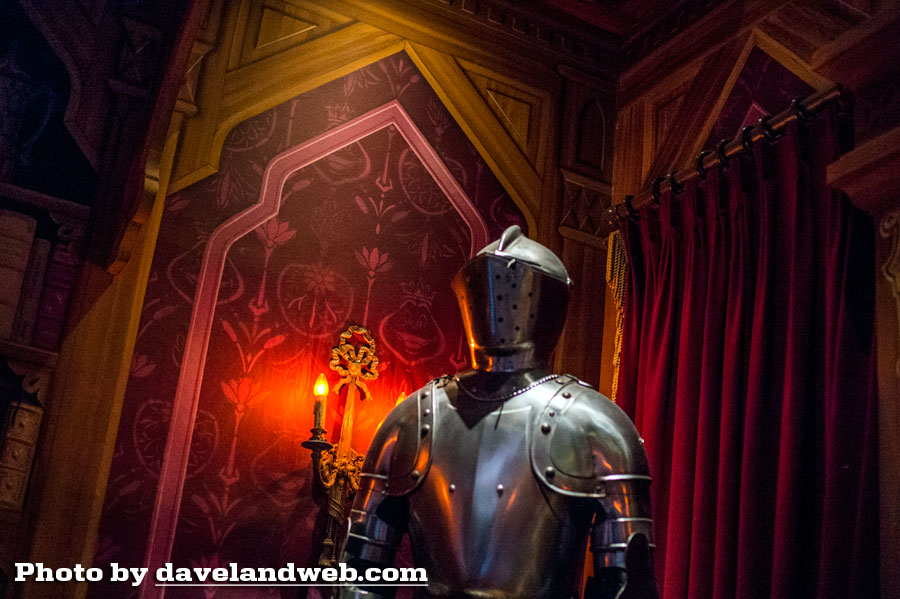 Can't miss an opportunity to shoot this light fixture!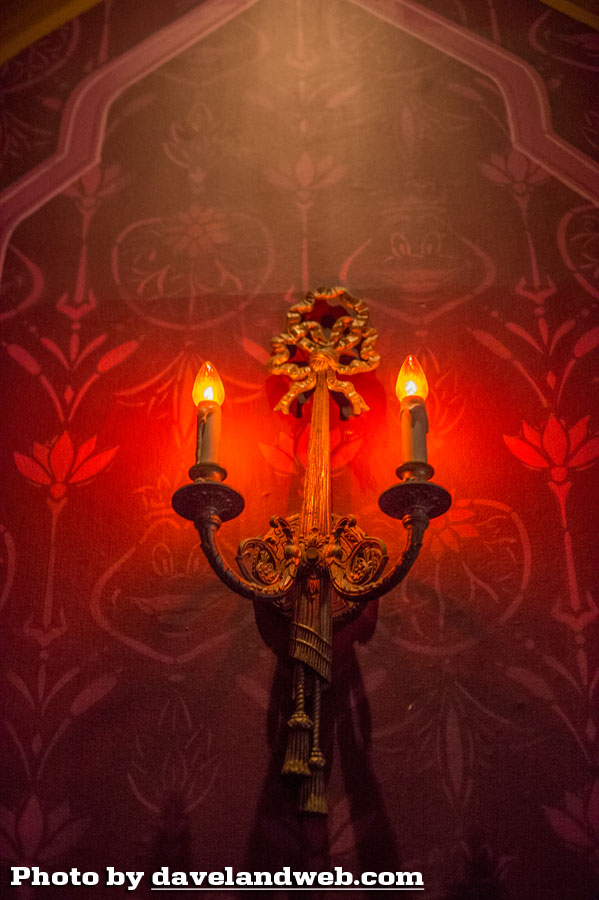 I think I've seen this cop before; he's not good for my insurance rates.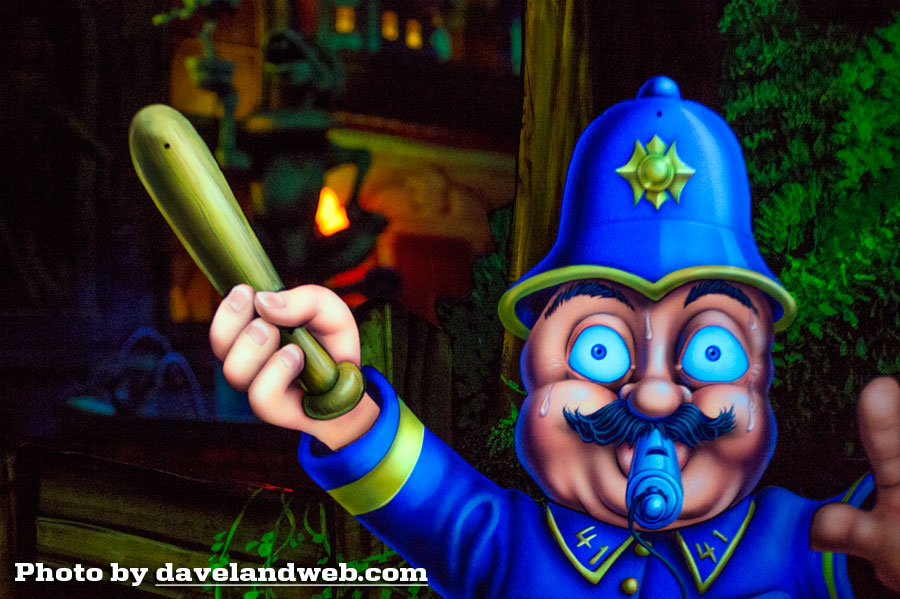 What is this guy trying to tell me?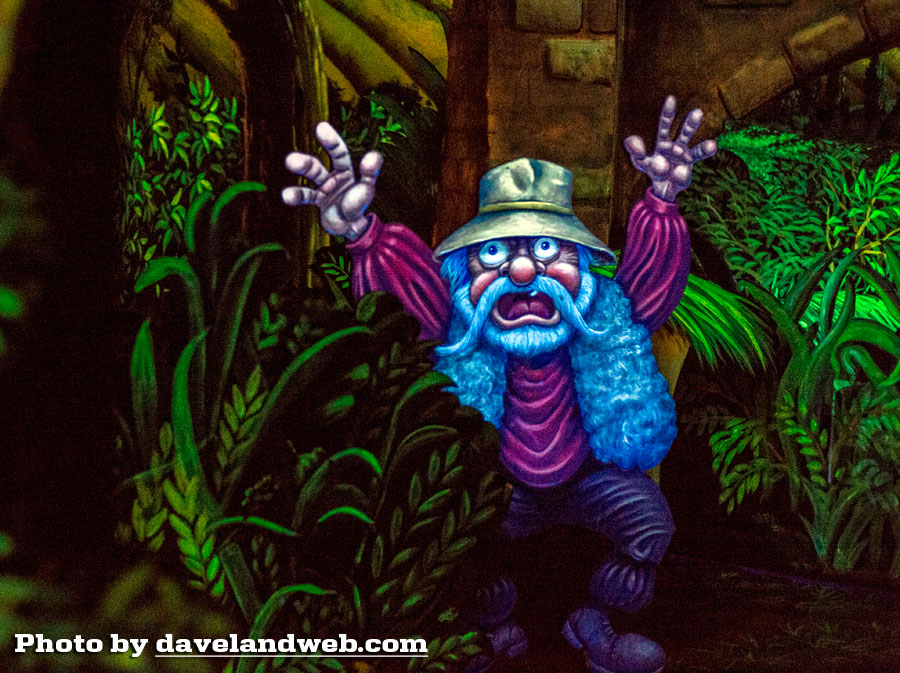 There's a joke in here somewhere about sheep being nervous, but I'll skip it.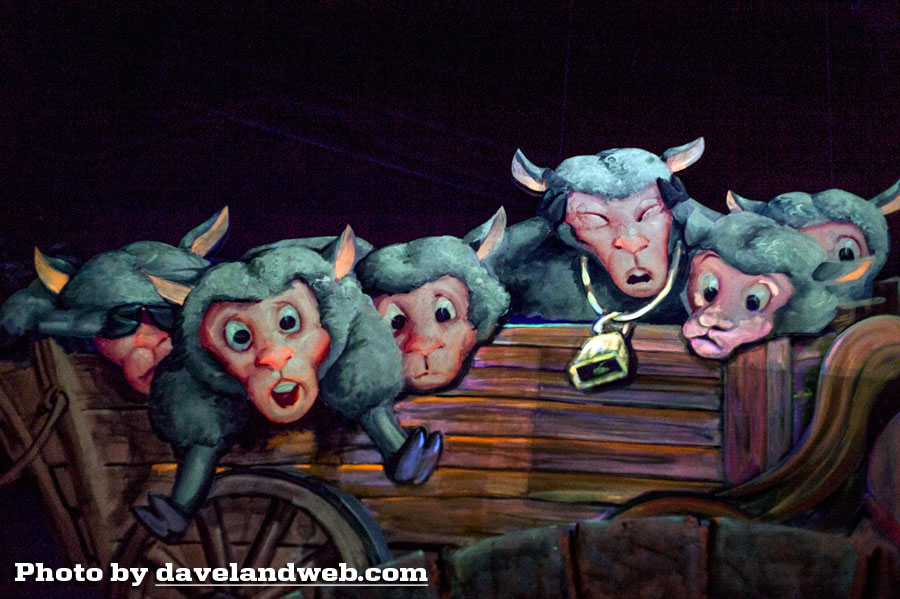 A bumpy ride through London at night: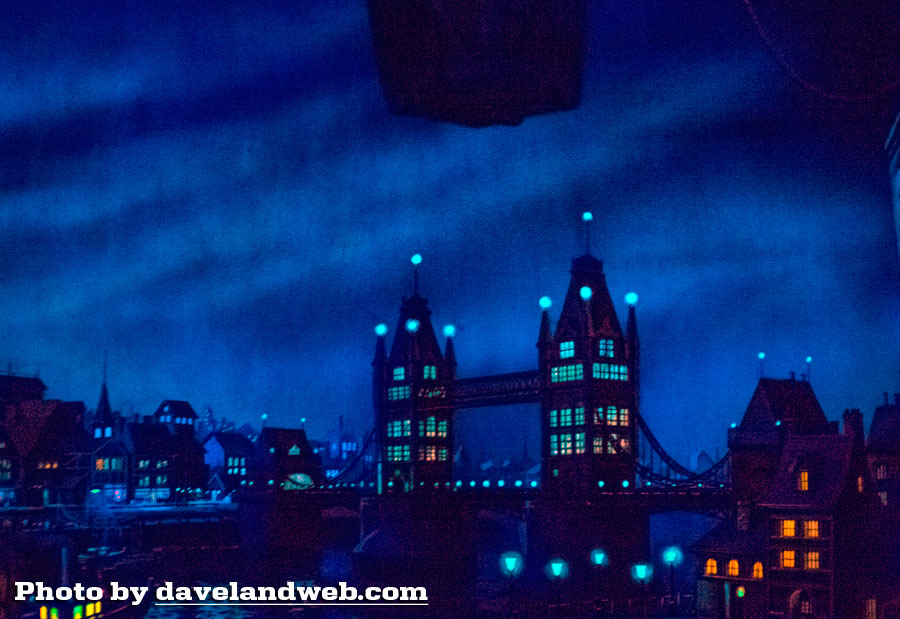 More mayhem caused by Toad: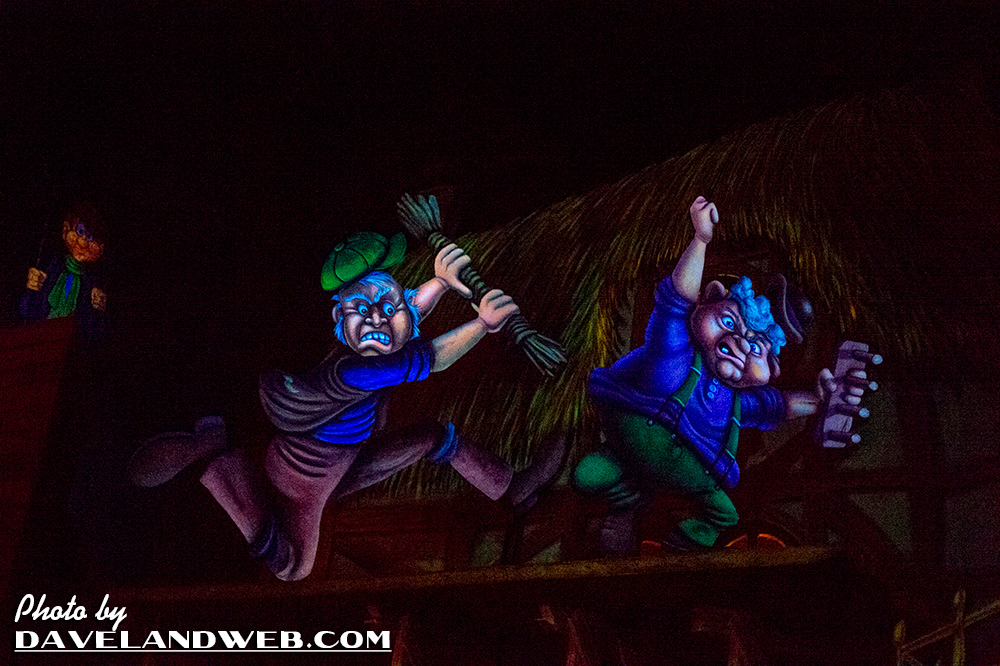 What a great effect! Gets me every time.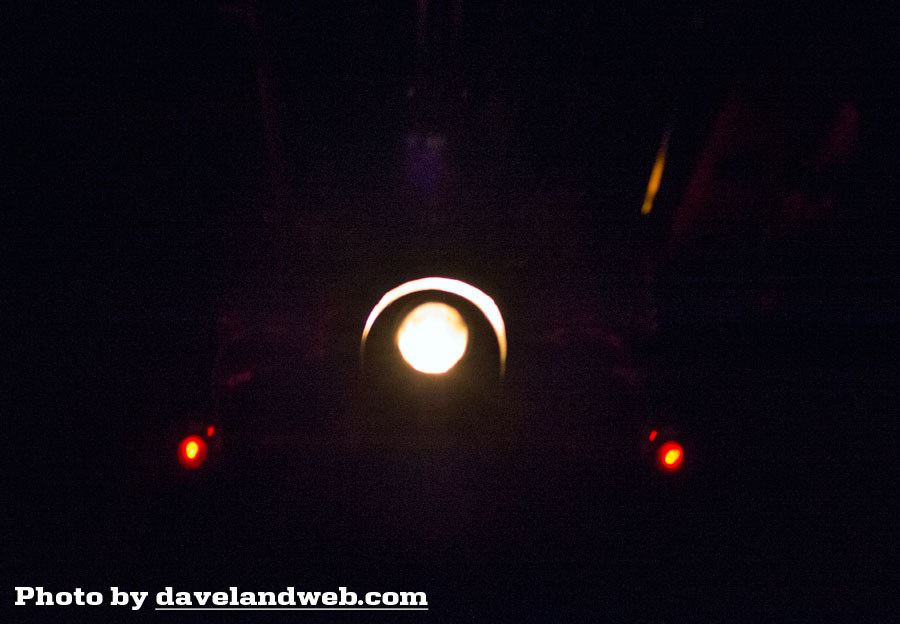 GUILTY! That sound bite must scare the crap out of the young'uns.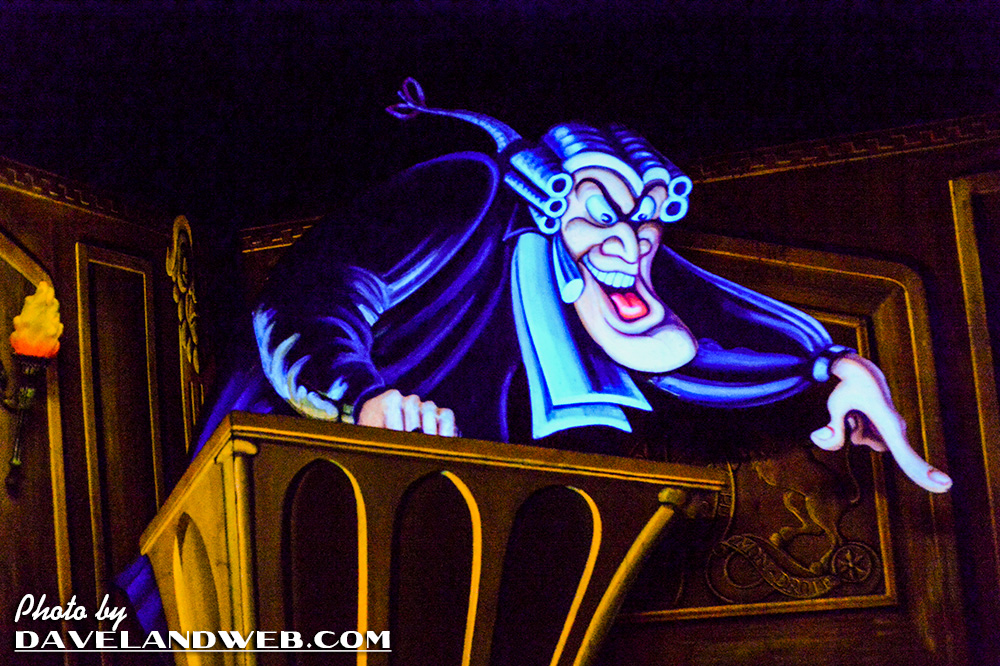 Feels like a sauna; this must be the Hell portion of the attraction.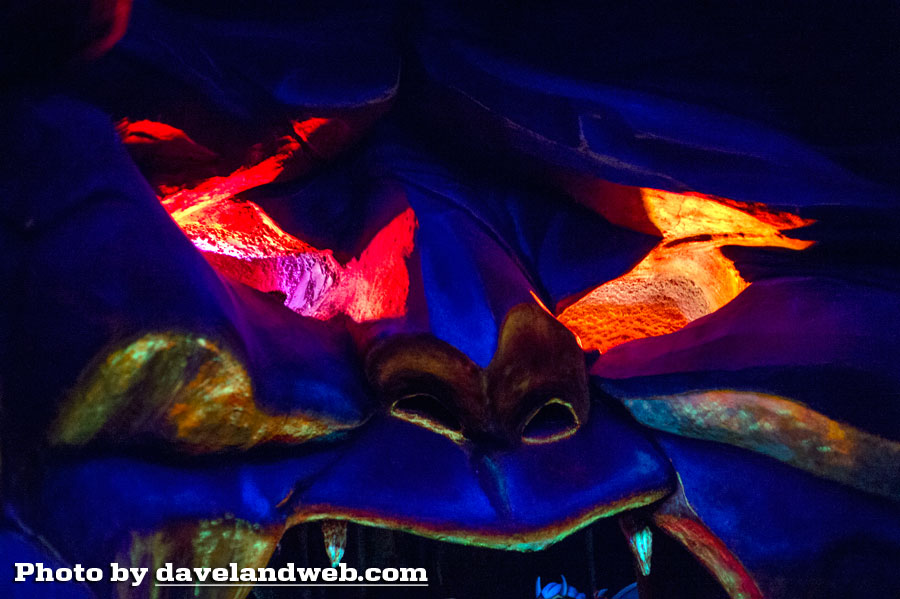 Look at those little flaming devils!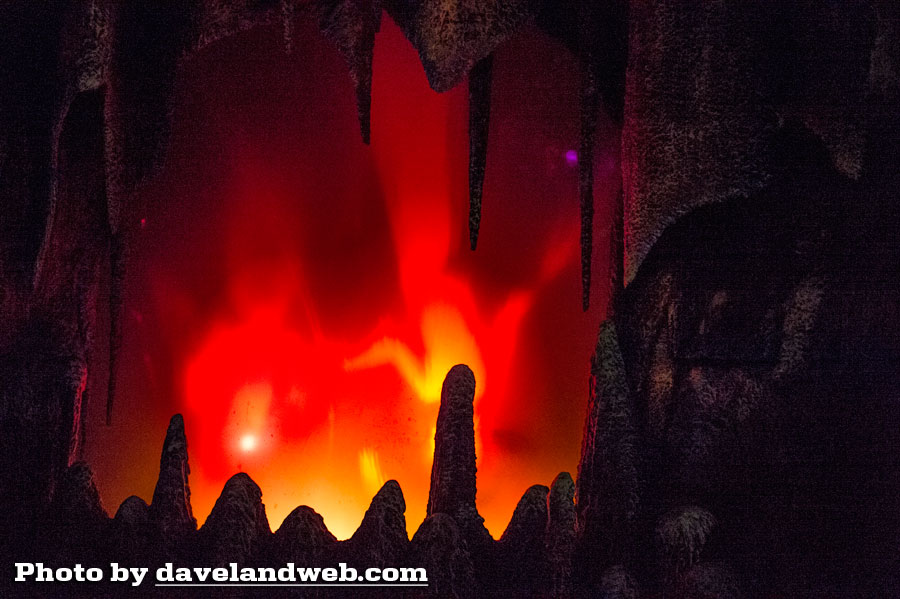 Do you think he's vegetarian?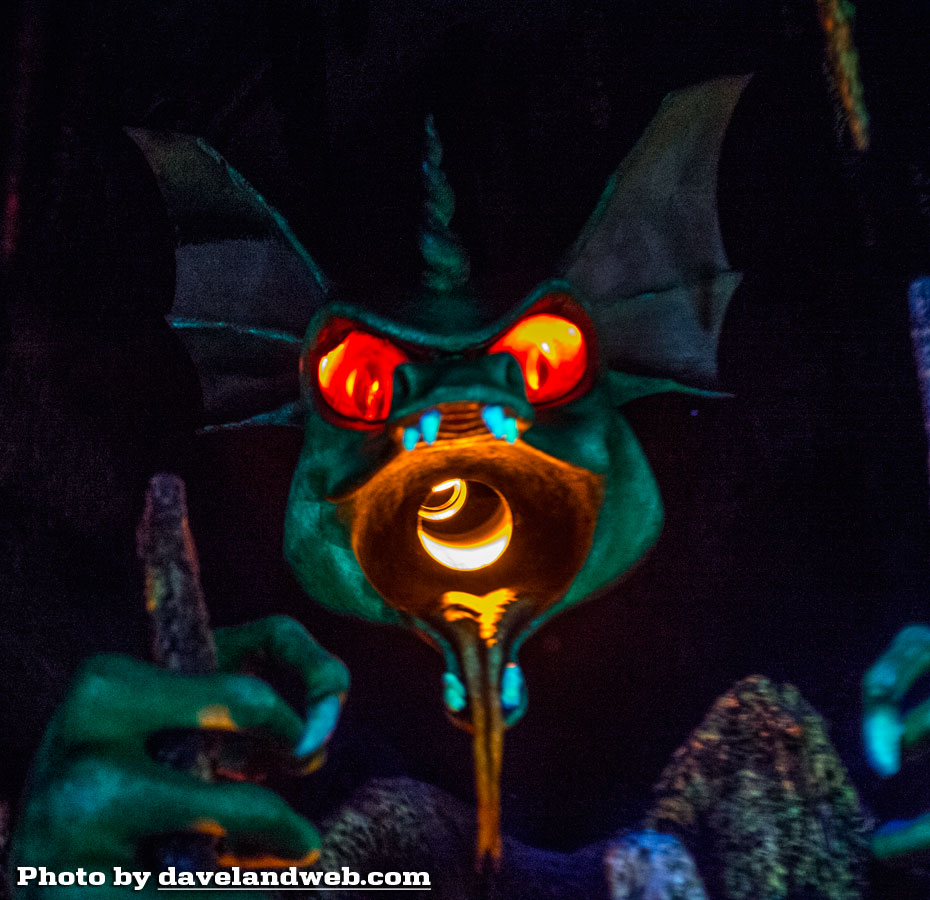 More dark rides tomorrow!
See more vintage & current Disneyland Fantasyland photos on my
Fantasyland web page.