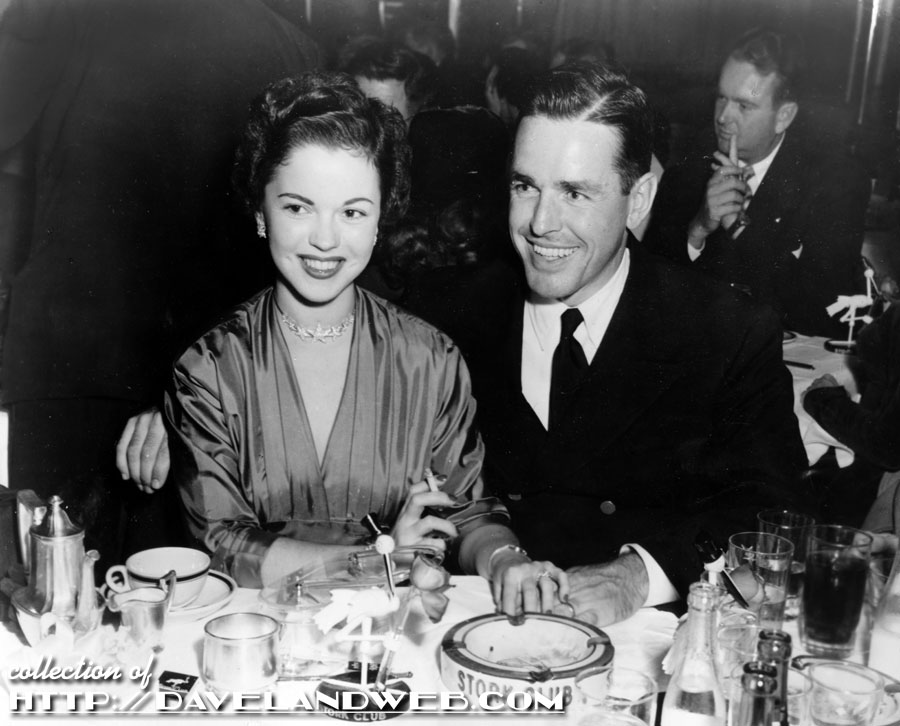 Smoking has become a major health issue, often pitting the smokers vs. the non-smokers in violent public confrontations. Back in the day, smoking was a fairly regular pastime, but in the movies, rarely did you see the stars smoke unless they were male, a villain, or a woman of "loose virtue."
You might see a star smoking in the Hollywood Rags, especially if the paparazzi caught them out on the town. This 1953 photo shows a virginal looking Shirley Temple out with husband Charles Black at the Stork Club in New York City. Below, Rock Hudson has one hanging out of his mouth while he negotiates a bottle of suntanning oil in this 1955 Palm Springs image: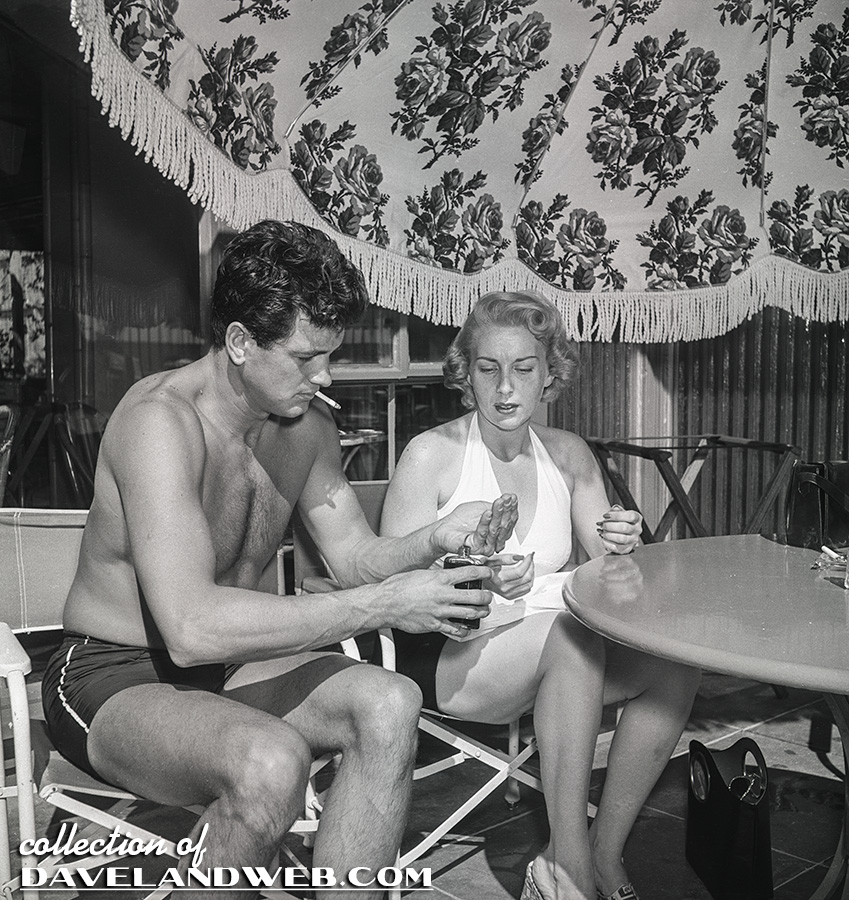 James Dean was a bad boy; if you weren't sure about it, the cigarettes he constantly smoked should have been a big tip off.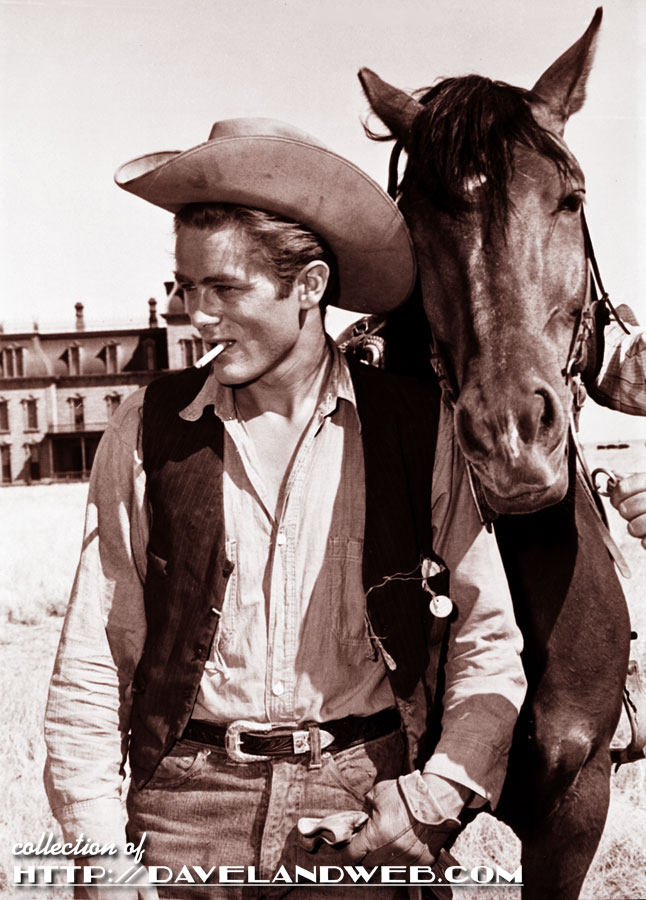 Even if you didn't see the stars smoking in the movies or on TV, a decorative ashtray was practically a staple in every interior set, including this one from "I Love Lucy".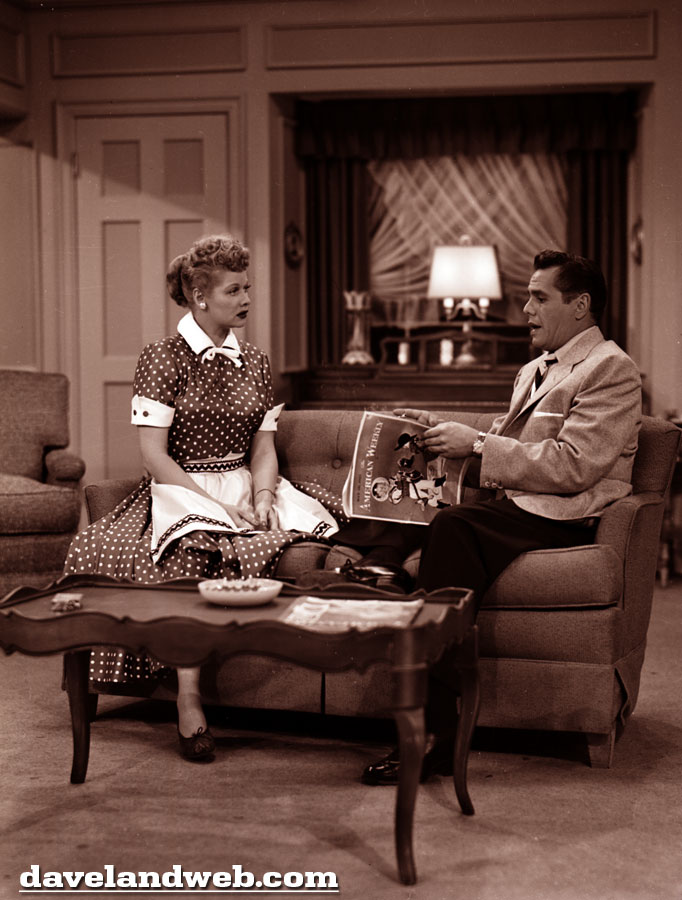 Occasionally, a cigarette could be used for comic effect: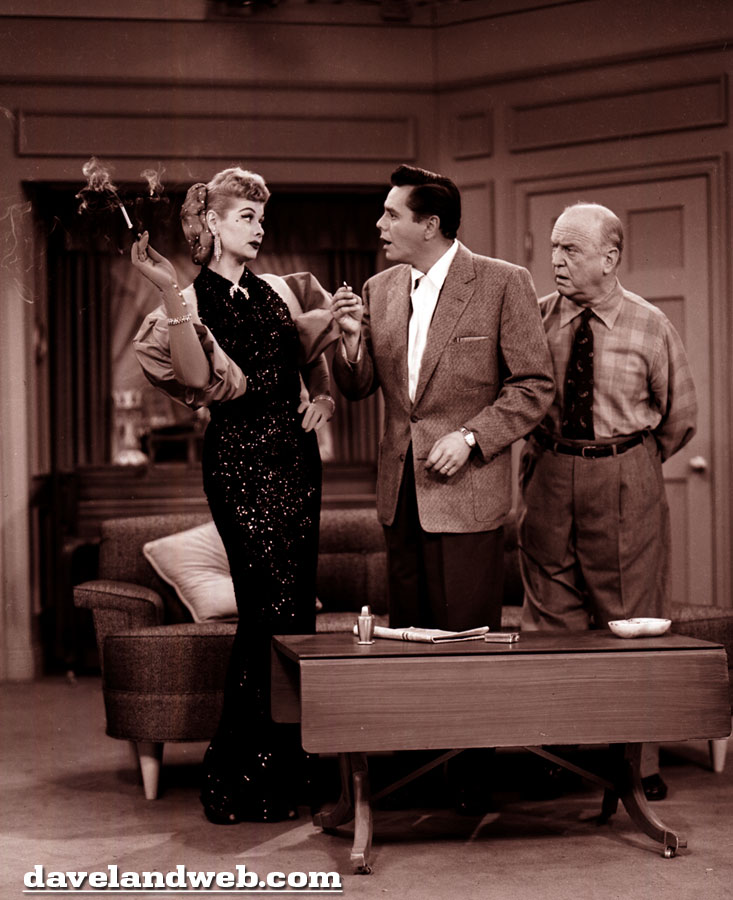 A cigarette was also a great prop to show that the character was deep in thought or stressed out, like James Mason in "A Star Is Born," when he wakes up in the middle of the night remembering the singer he'd met earlier in the night (played by Judy Garland).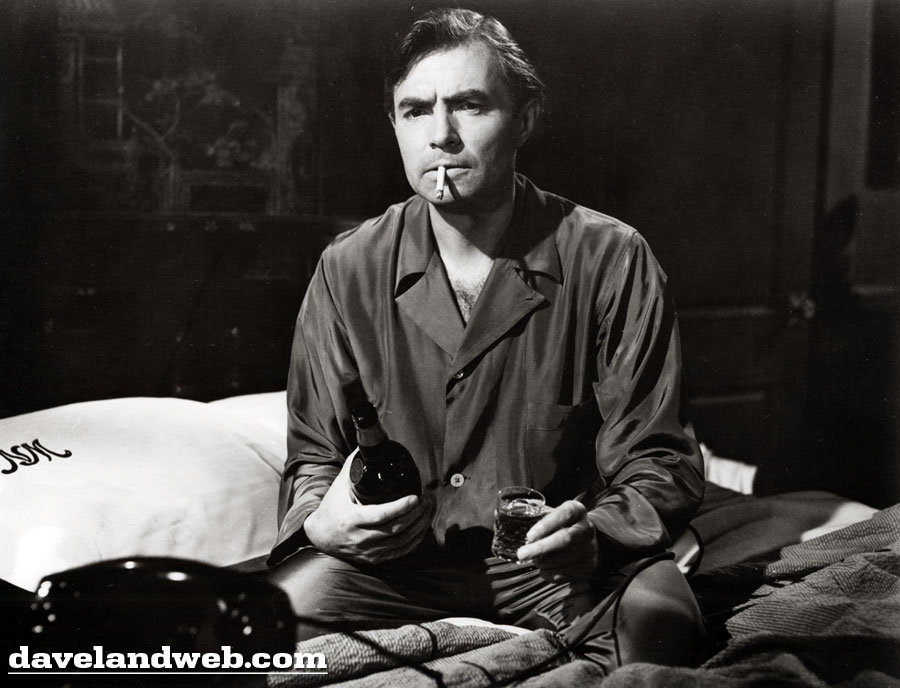 In this 1967 photo of Judy at the Ambassador Hotel in Chicago, Judy isn't seen smoking, but the ashtray is front and center.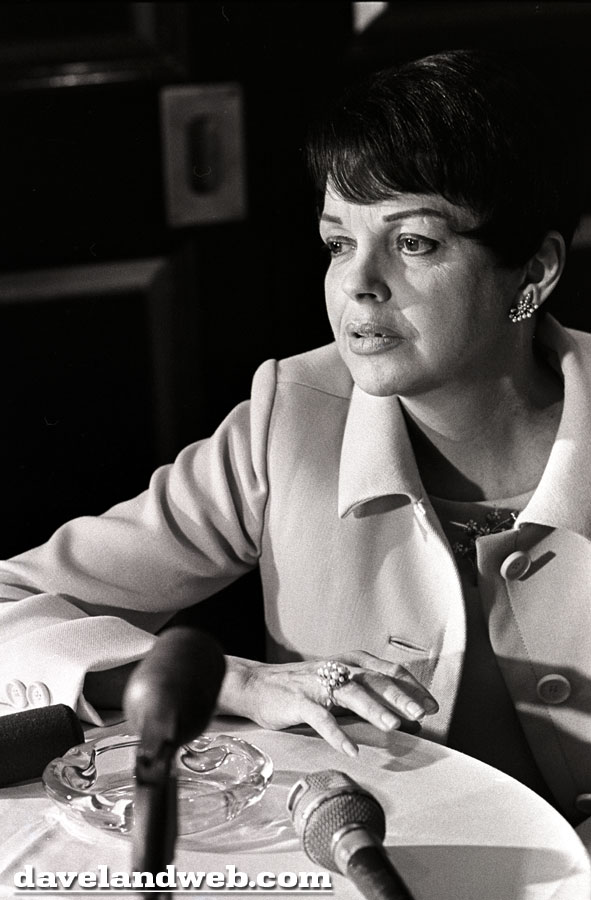 Can you imagine the amount of nicotine hanging in the air at this 1962 "Whatever Happened to Baby Jane?" rehearsal?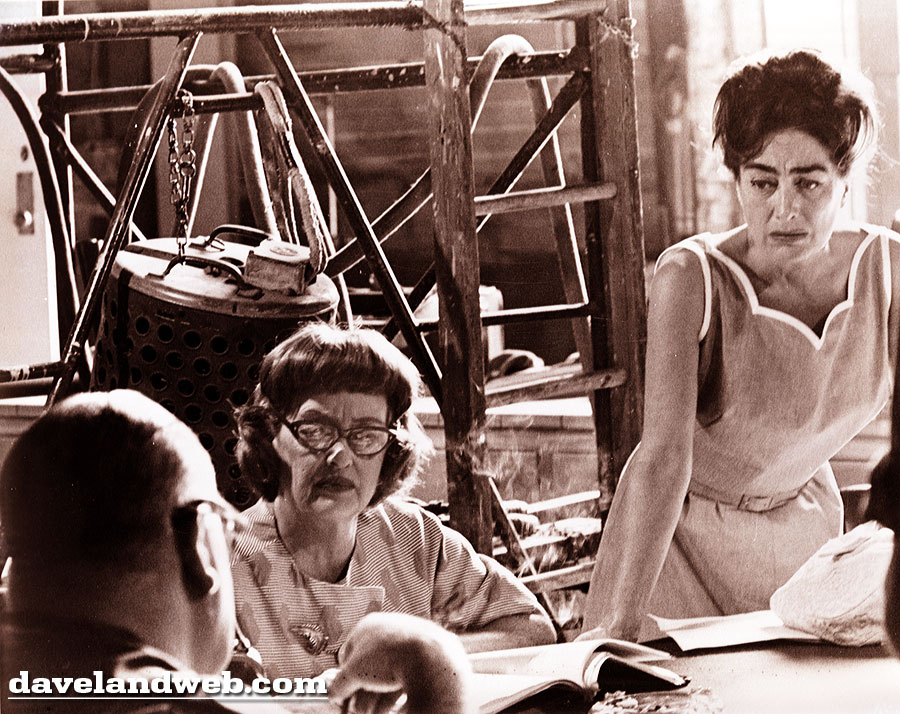 When you see smoking in a vintage movie classic, does it affect your enjoyment of it?
See more classic movie star photos on my
Movie and TV photo web page.