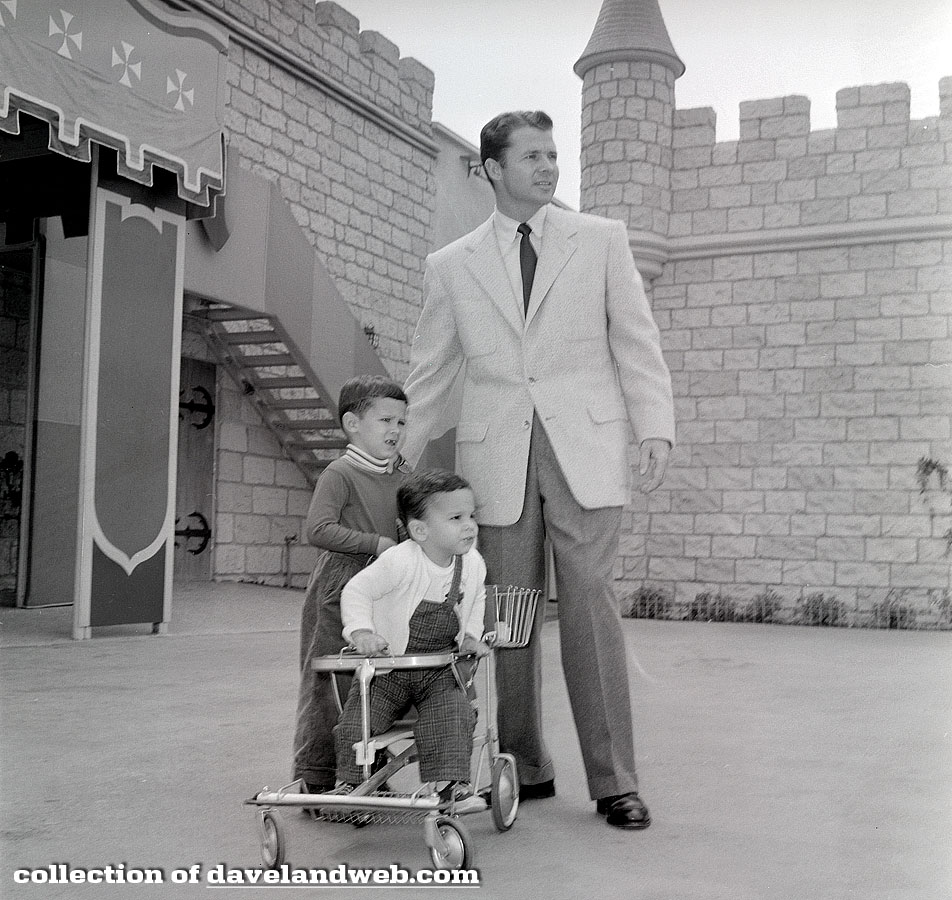 You may have previously seen my photos from Audie Murphy's 1956 visit to Disneyland; now I have two more in my collection, bringing me up to a grand total of five. Murphy was a decorated American soldier during World War II who earned the Medal of Honor & Purple Heart and turned his fame into a movie career. He was also one of the first soldiers to bravely speak out publicly about post-traumatic stress.
Here, he is taking it easy with his family in Fantasyland: wife Pamela Opal Lee Archer (a former airline stewardess) and boys Terry (age 4 at the time) & Skipper (age two at the time). The area that they're standing in appears to be the same one shown in this May 1973 shot; the awning and hinged doors on the right seem to be a match.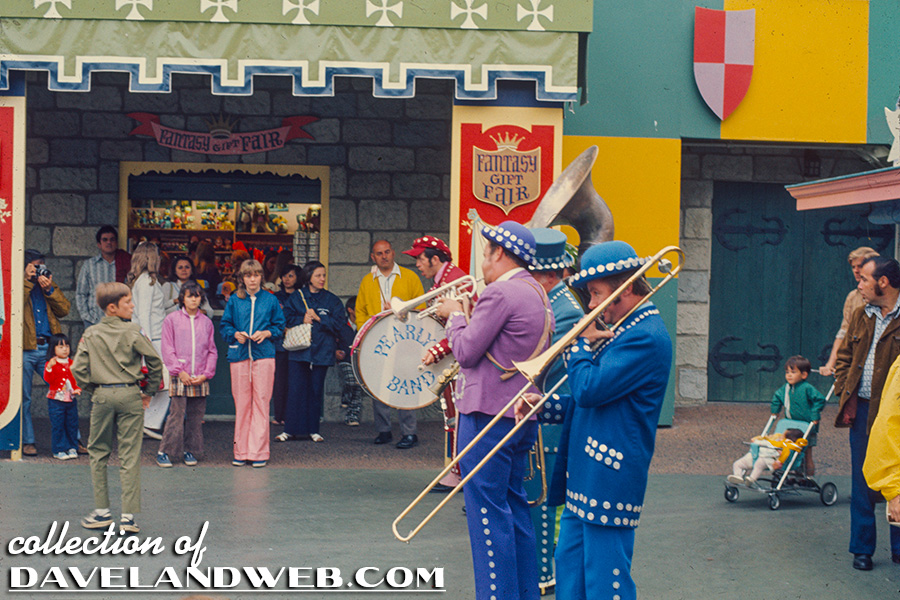 The second photo shows them getting ready to sail away on the Peter Pan attraction; even a glimpse of the original mural gets my heart pounding!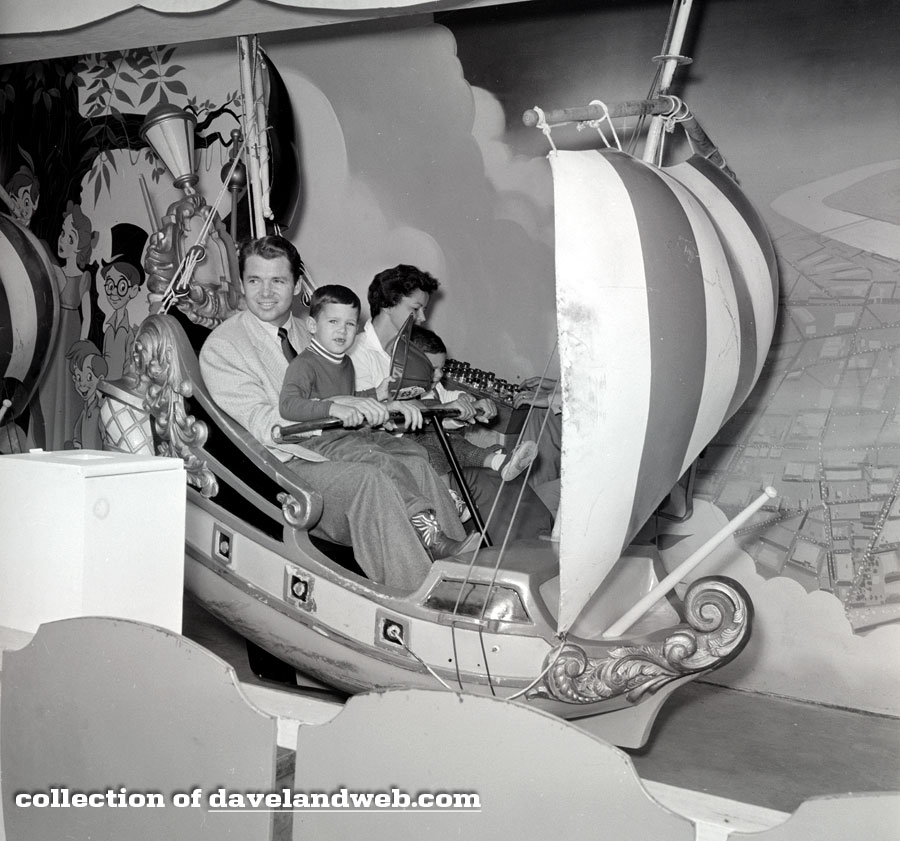 In case you missed them, the previously posted shots of this family trip also included one of The Mr. Toad attraction line queue mural: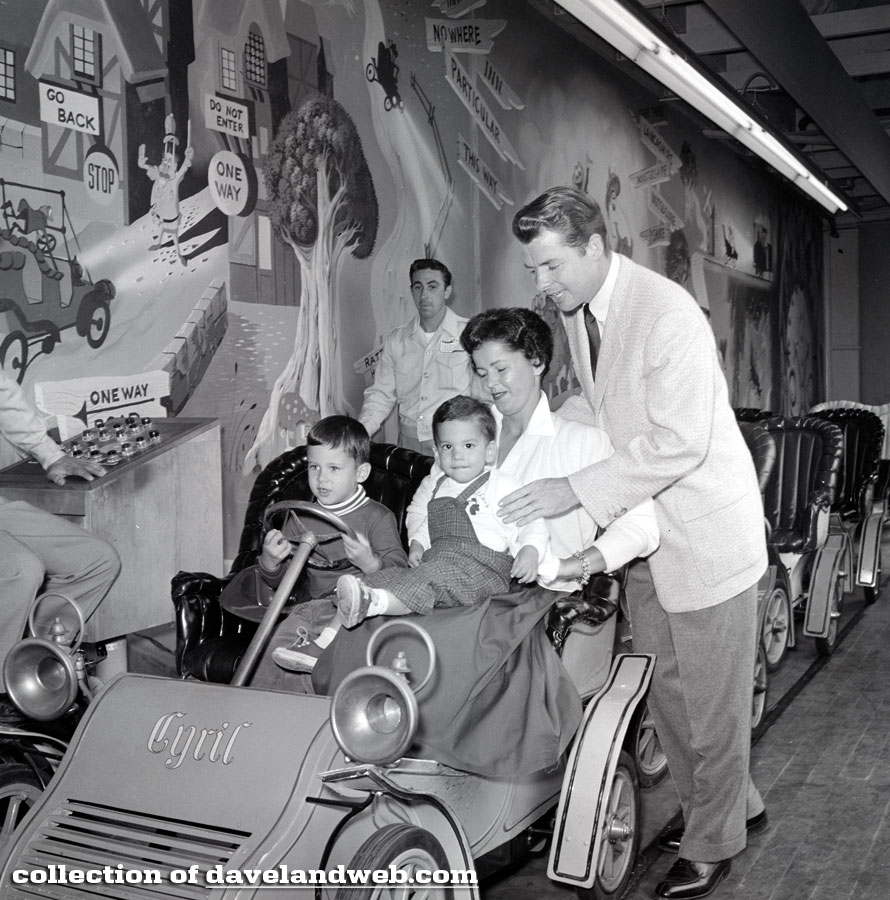 See more vintage & current Disneyland Fantasyland photos on my
Fantasyland web pages.