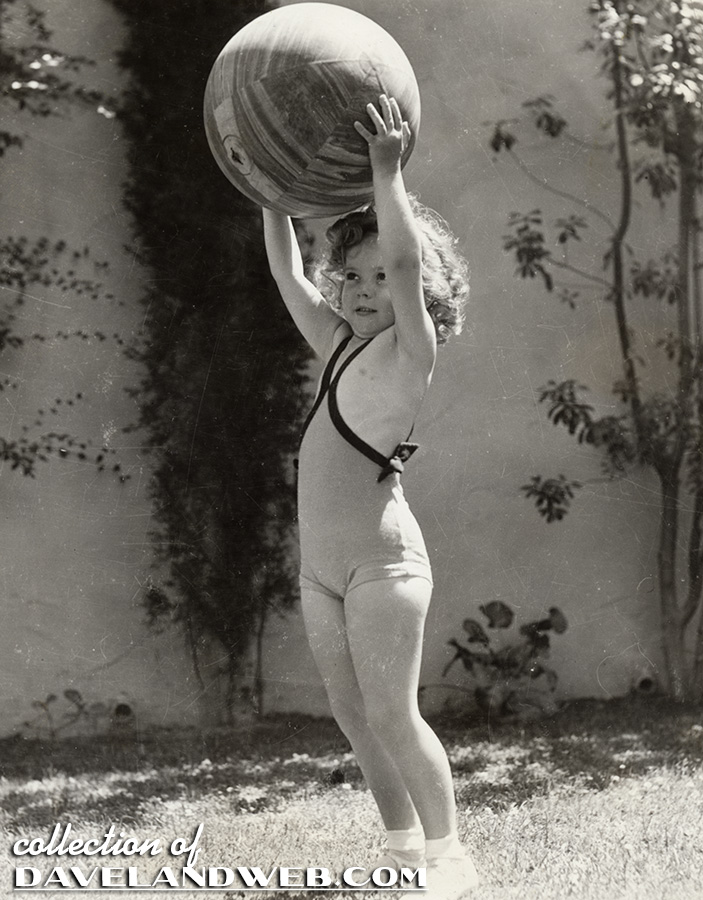 This September 1934 publicity photo of child star Shirley Temple was titled: POOR LITTLE RICH GIRL - PLAYS ALL BY HERSELF.
Shirley Temple, 6-year-old movie star is pictured exercising all by herself in the backyard of her home here. Her father has turned down an offer on her behalf for $416,000 for her professional services for two years. He said he vetoed it because Shirley is bound to another contract that pays her around $1,200 a week.
The "other" contract was that of Fox; at the time she was being loaned out to Paramount who wanted to keep her. Interestingly enough, Shirley was still listed at her actual age of 6; not long after Fox would shave a year off to make her seem even more talented for her years. Here's a photo of Shirley with her mother during the same period when she was filming "Now and Forever" with Gary Cooper: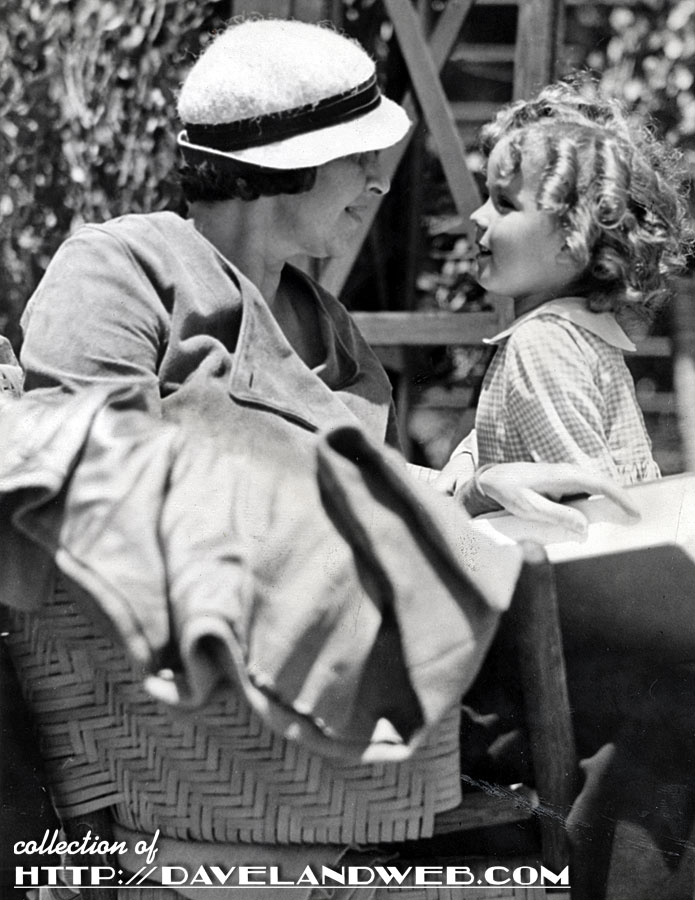 The publicity blurb for this shot reads:
Child Actress Studies On Location

Little Shirley Temple, sensational child film player, recites her lines to her mother before facing the camera while on location at Lake Arrowhead, Southern California resort, with a motion picture company.

More Shirley at my
main website.