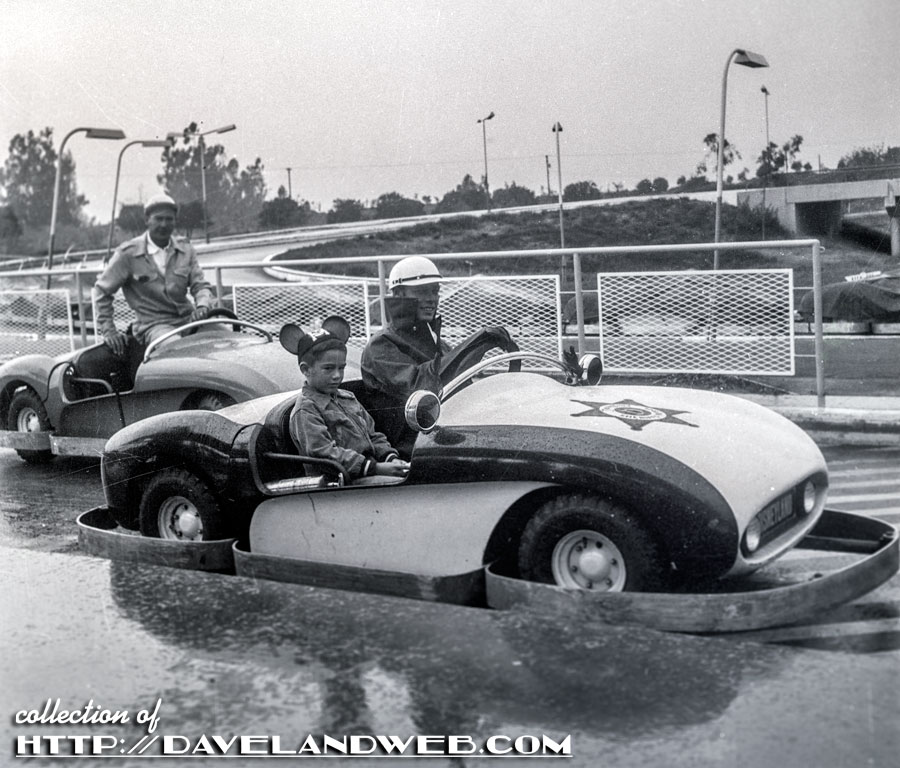 The Disneyland Utopia is one of the few attractions that has been around in one form or another since opening day. Last May I rode the refurbished attraction for the first time in seven years. Yikes!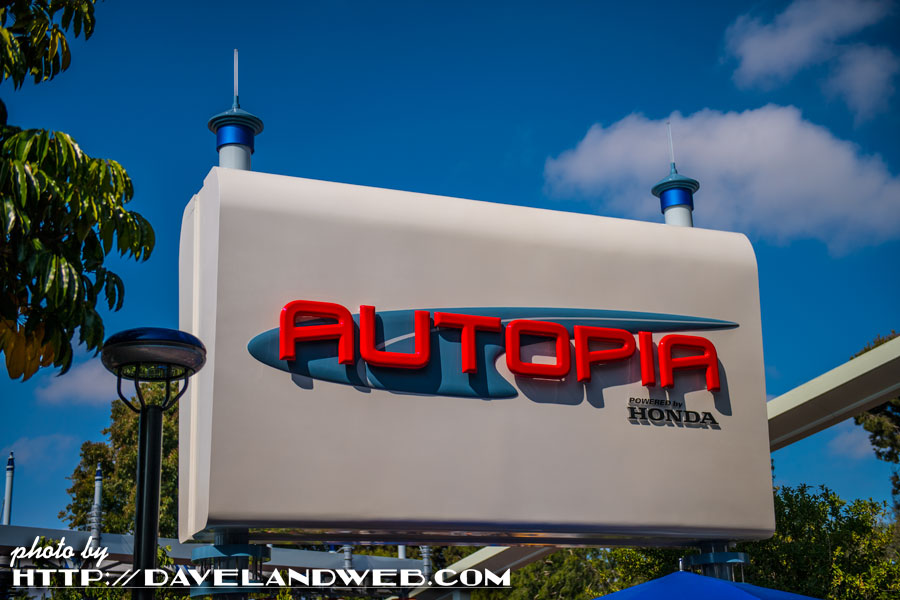 Now sponsored by Honda, I was surprised that the vehicles were still gas-powered.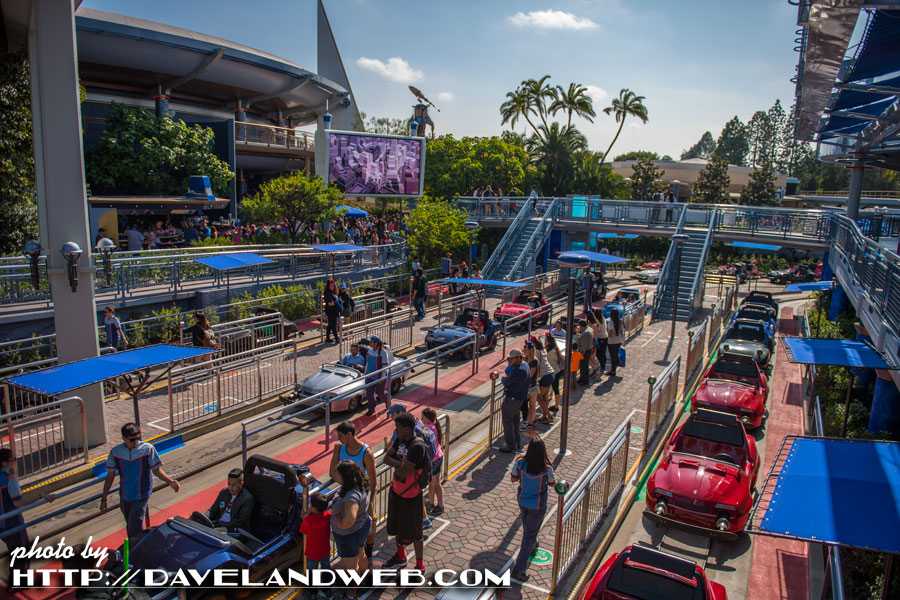 Wouldn't the change in sponsorship have been a great time to do something more futuristic with the vehicles?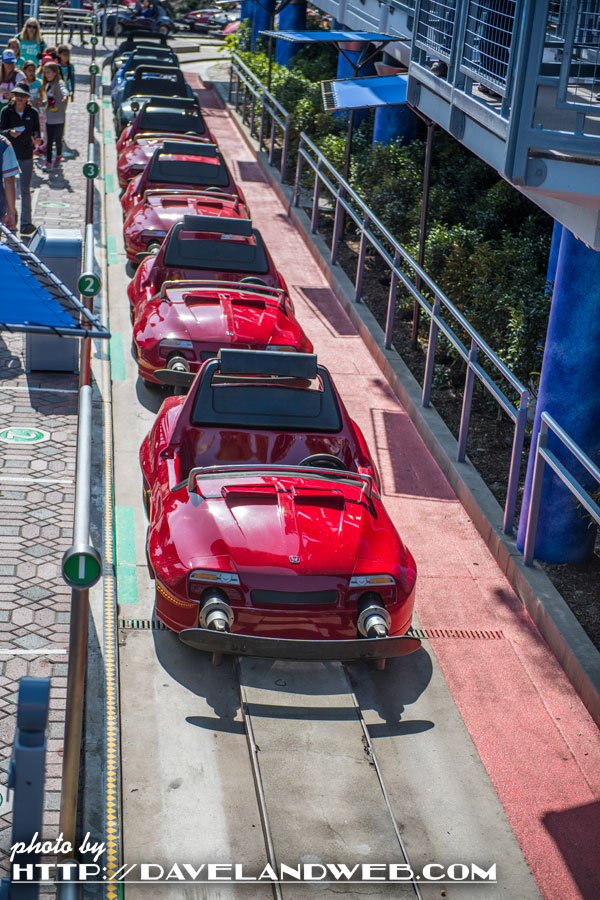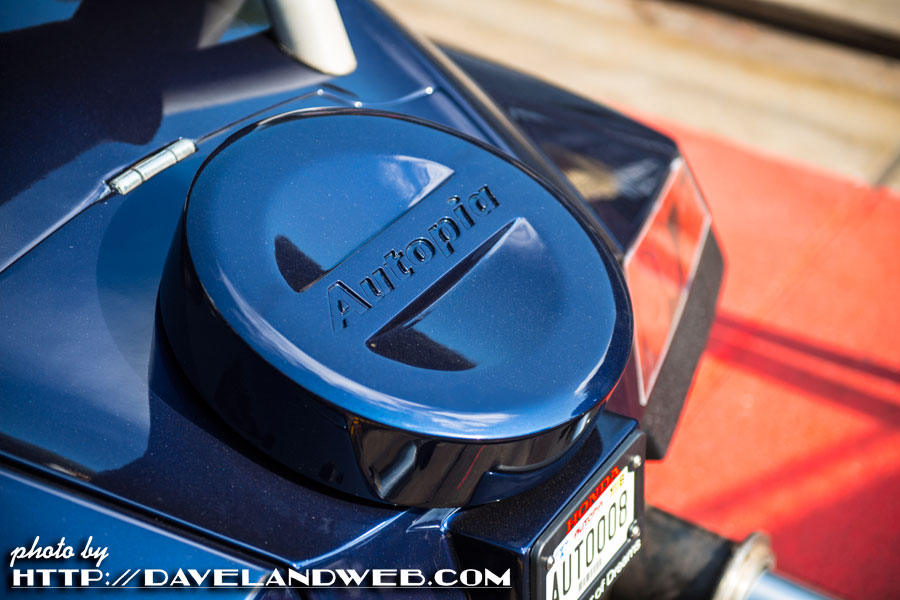 Commentary over...here are my photos from that day's spin. My family from Austin, Texas, had a fantastic time taking a tour around the Tomorrowland track.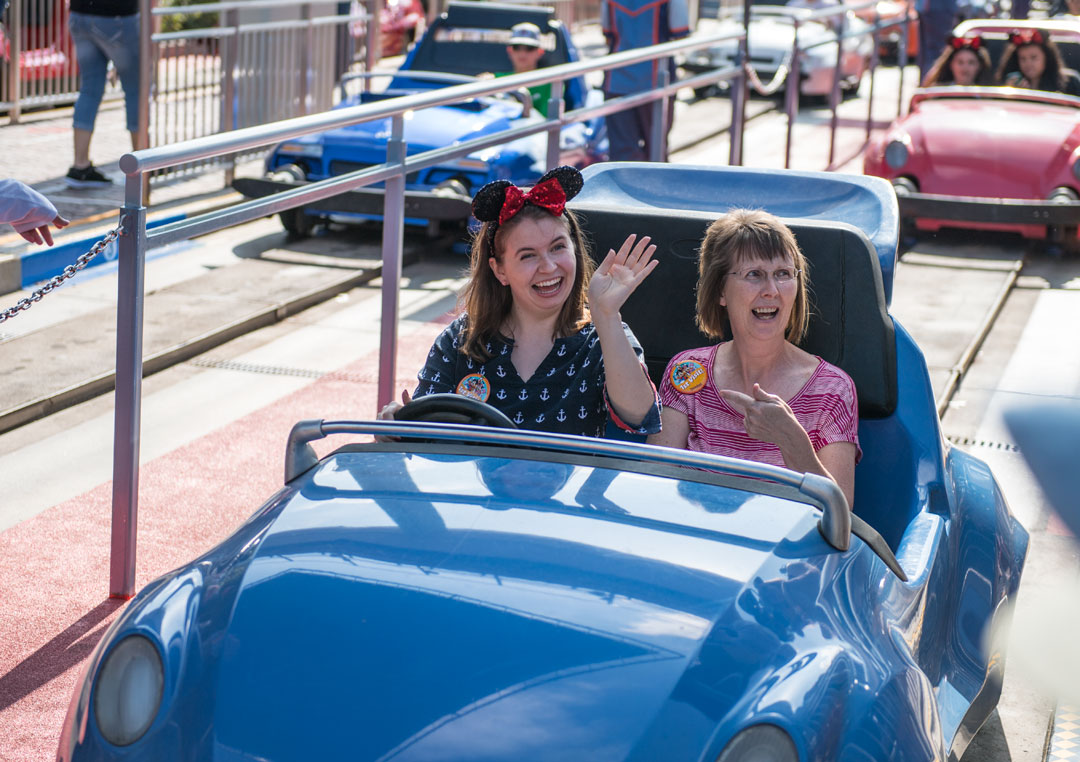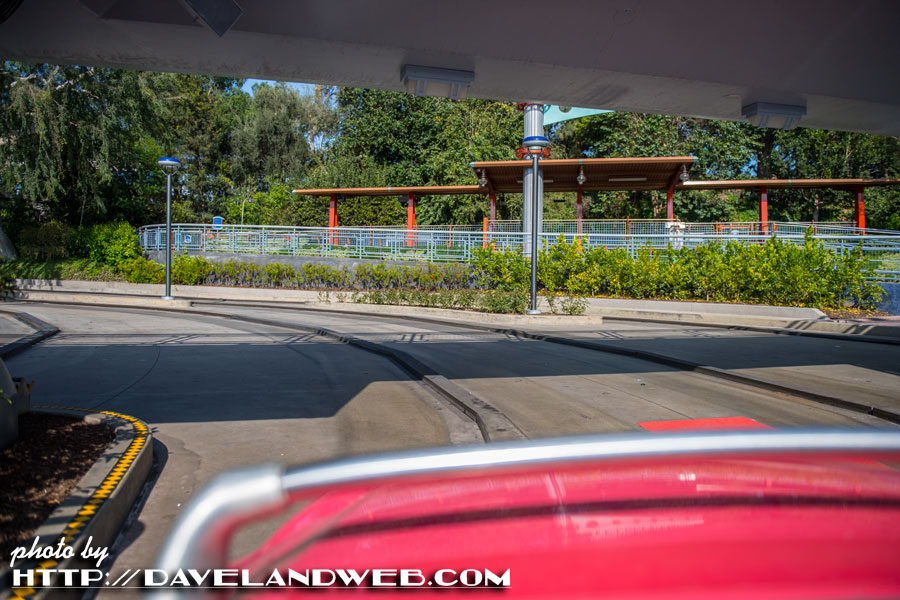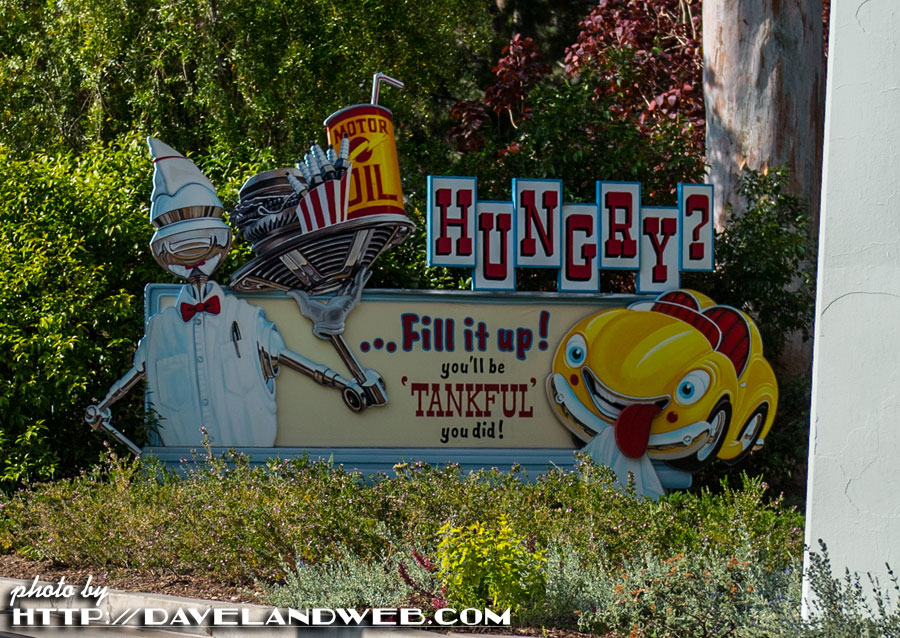 Route 55; I wonder how many guests at the Park know what this refers to? Regardless, I love touches like this.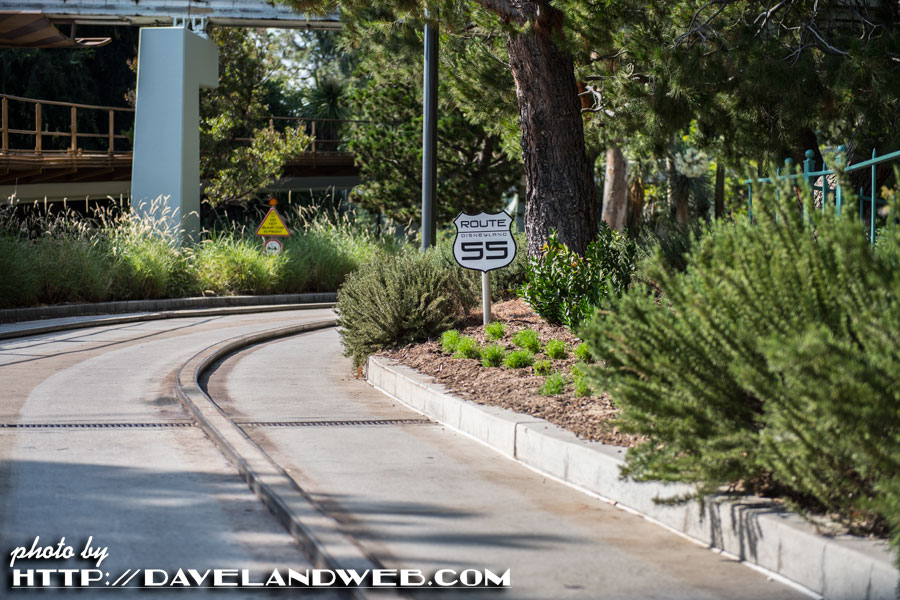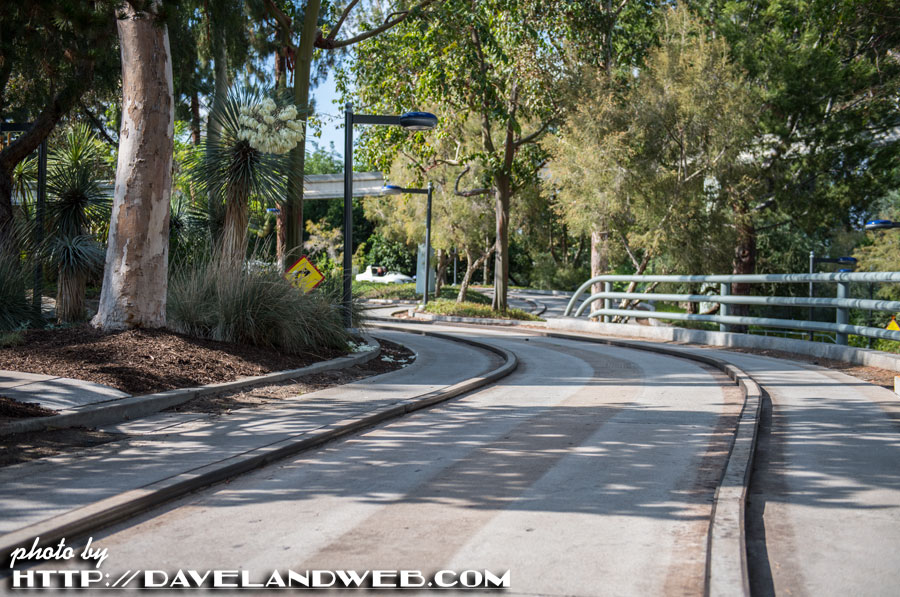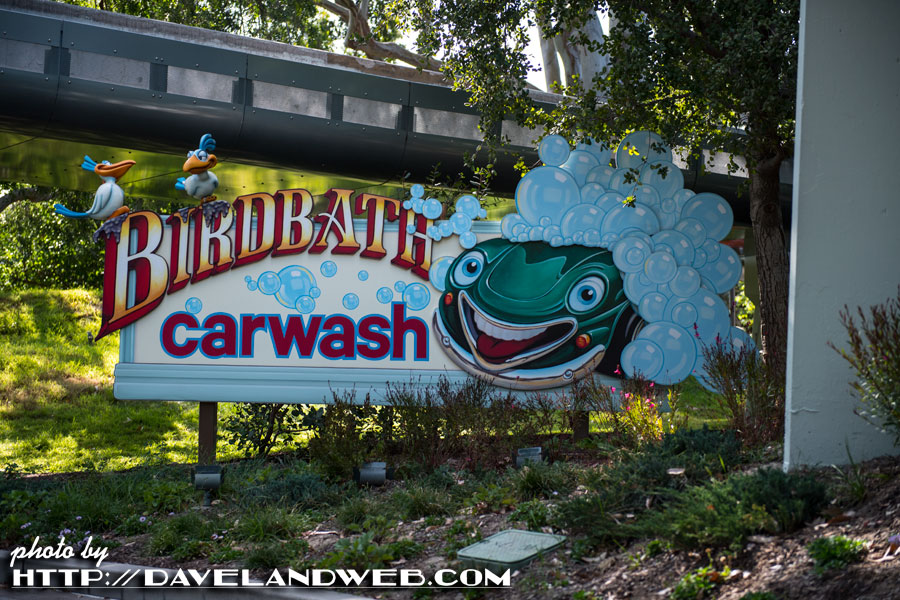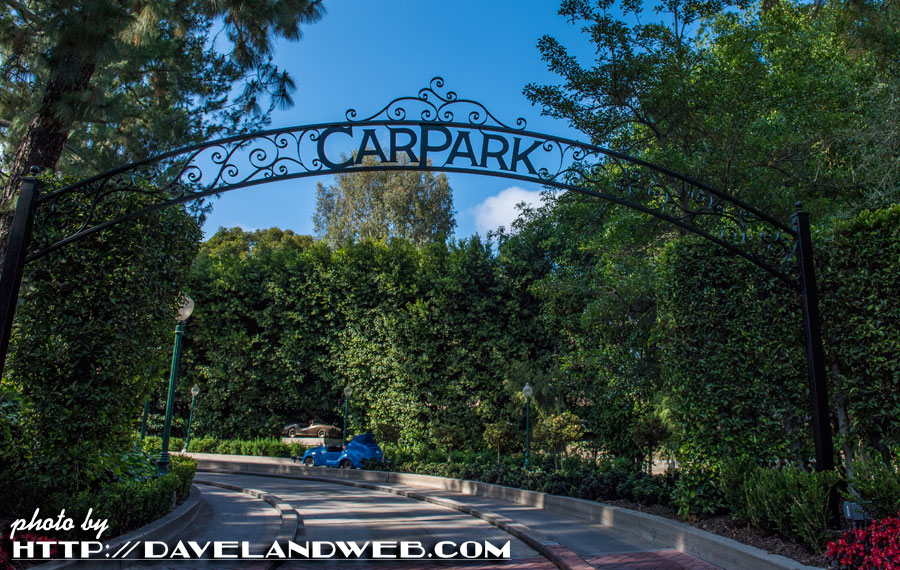 A great tribute to the Midget Autopia: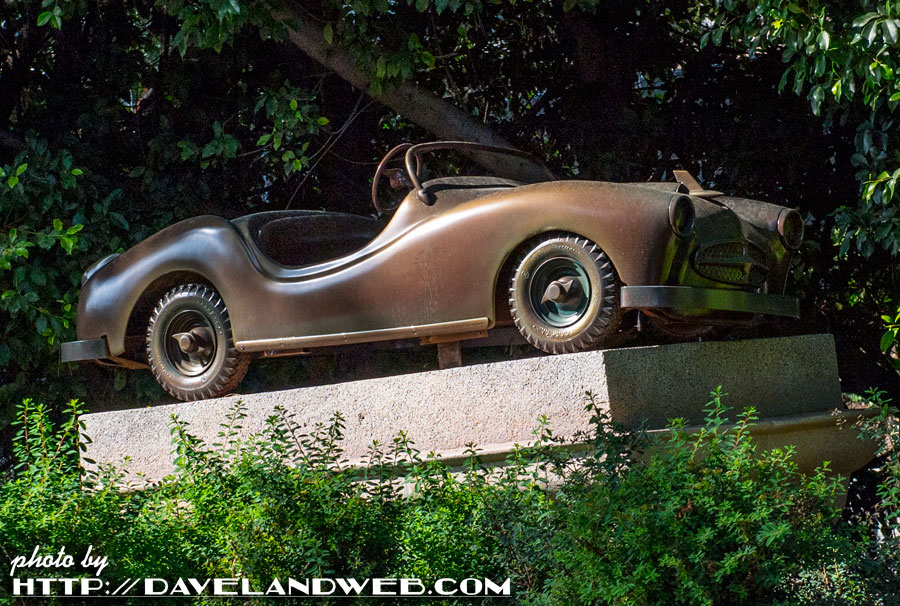 Love the fountain here!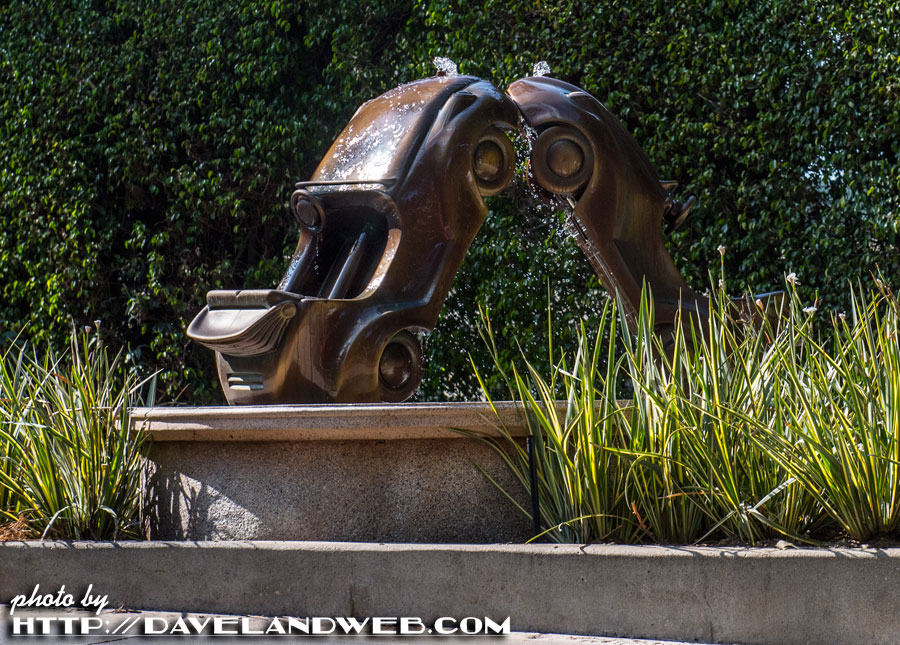 A tribute to the original Mr. Toad vehicles: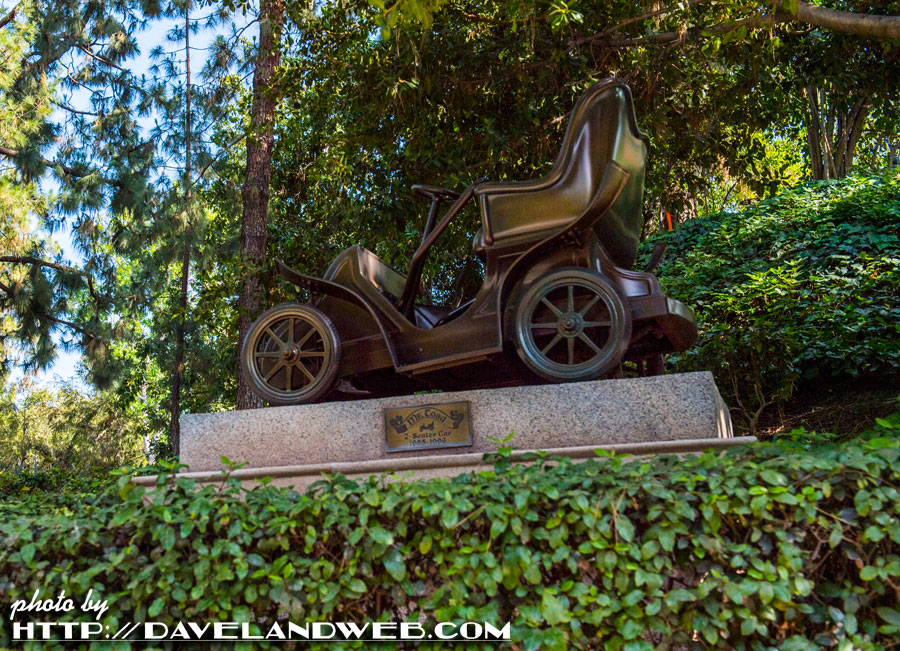 A closeup of the plaque; I doubt anyone is able to read this while zooming by!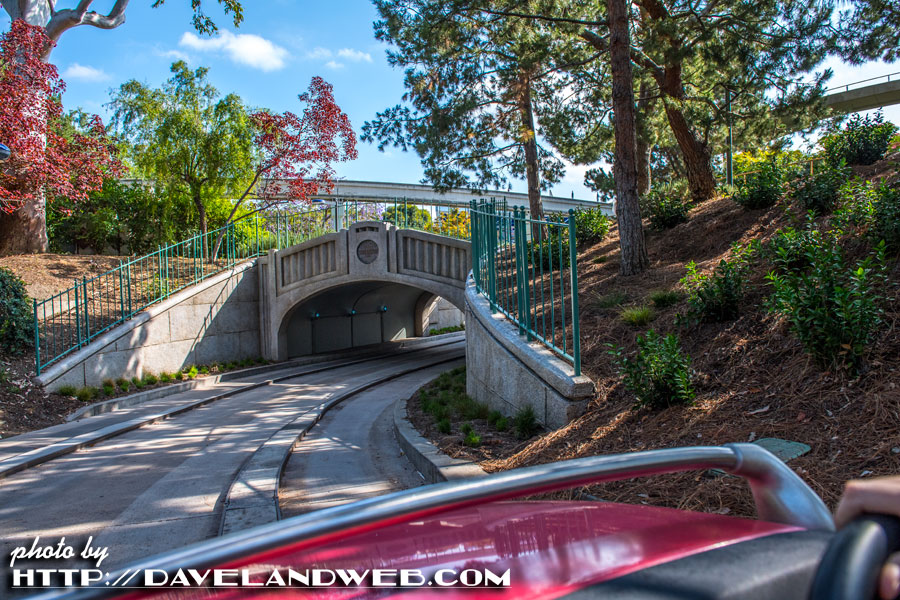 A detailed view of the bridge plaque: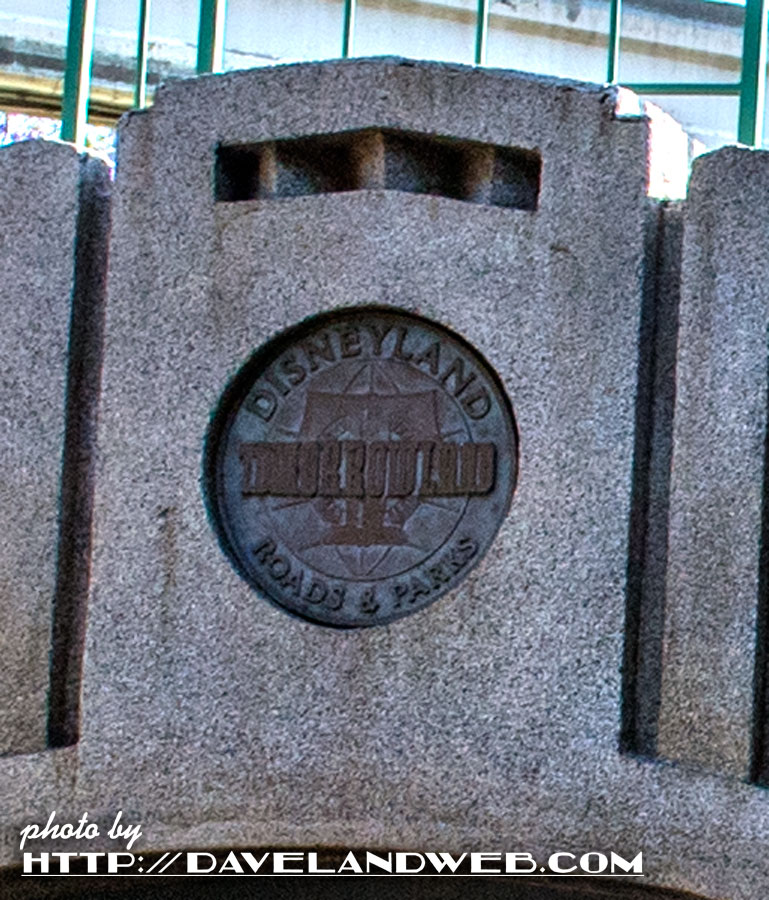 Time to bring the car home around the final turns: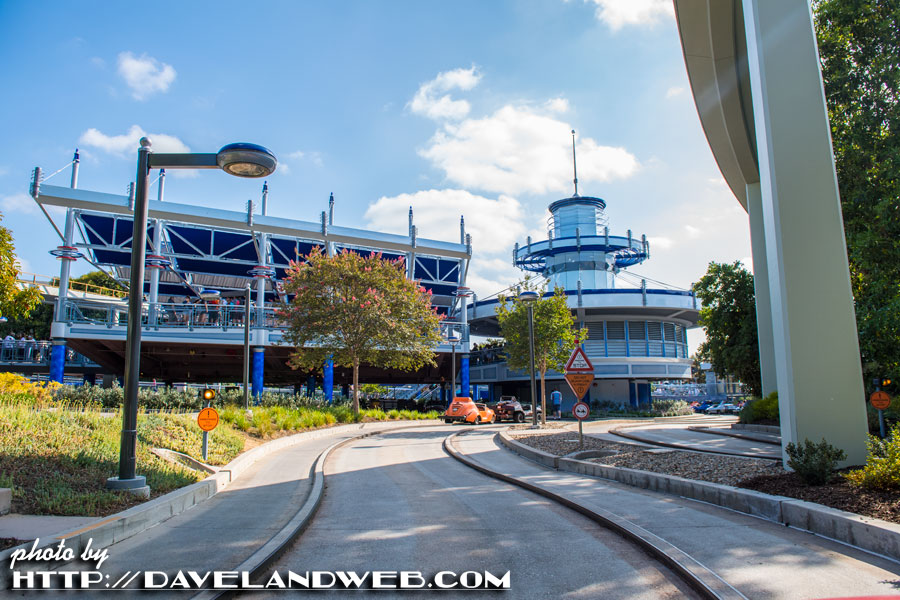 My sister-in-law gave the peace sign; much better than the finger sign she gave while riding the Matterhorn!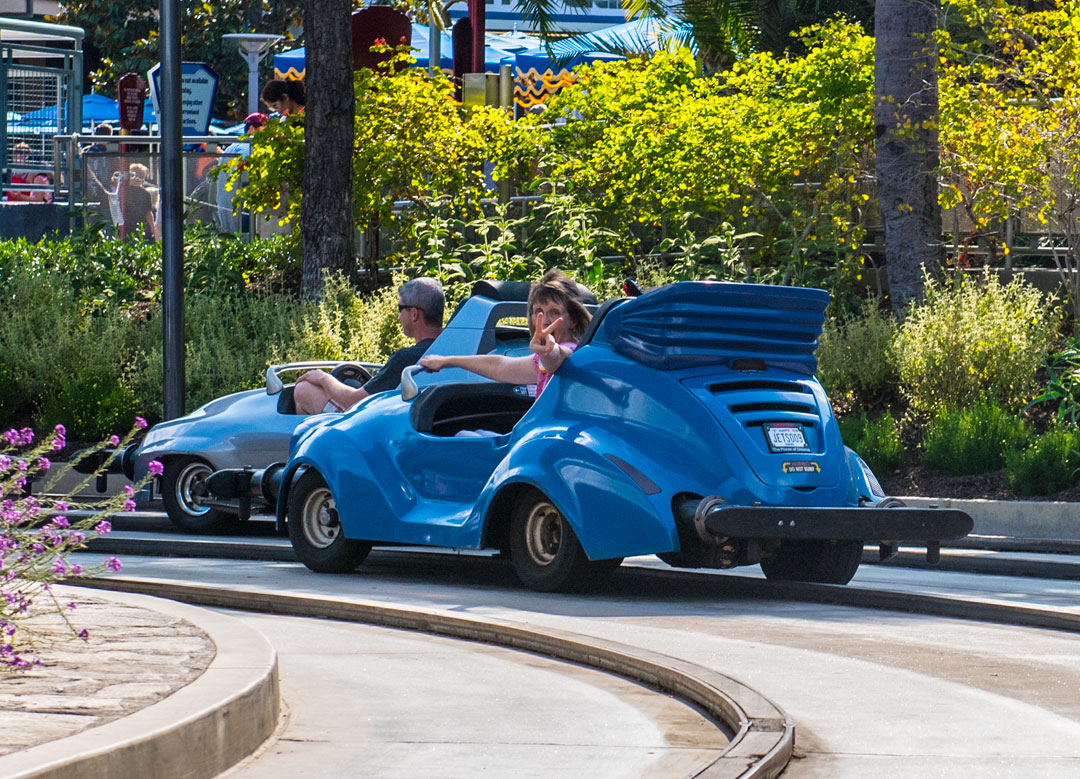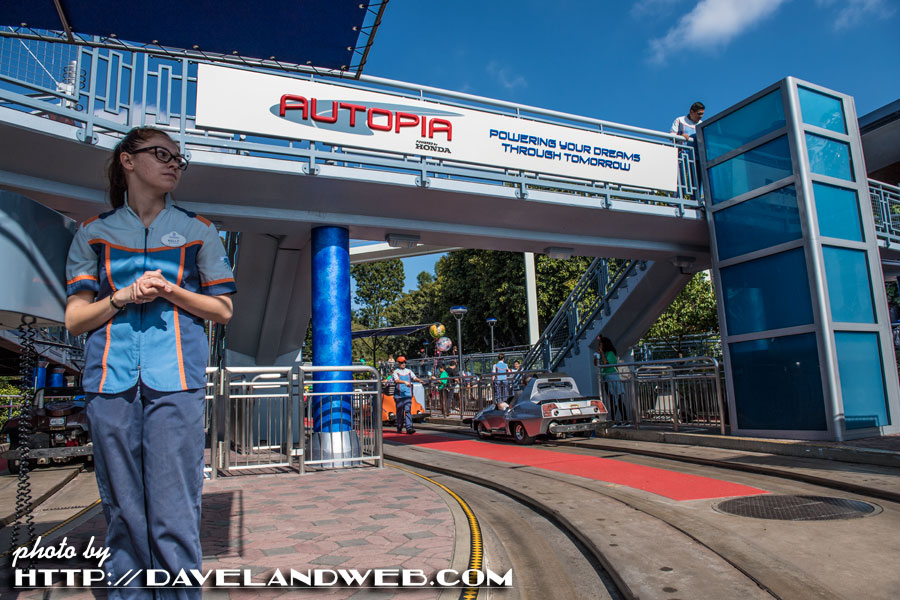 Thumbs up from my brother and the rest of the clan: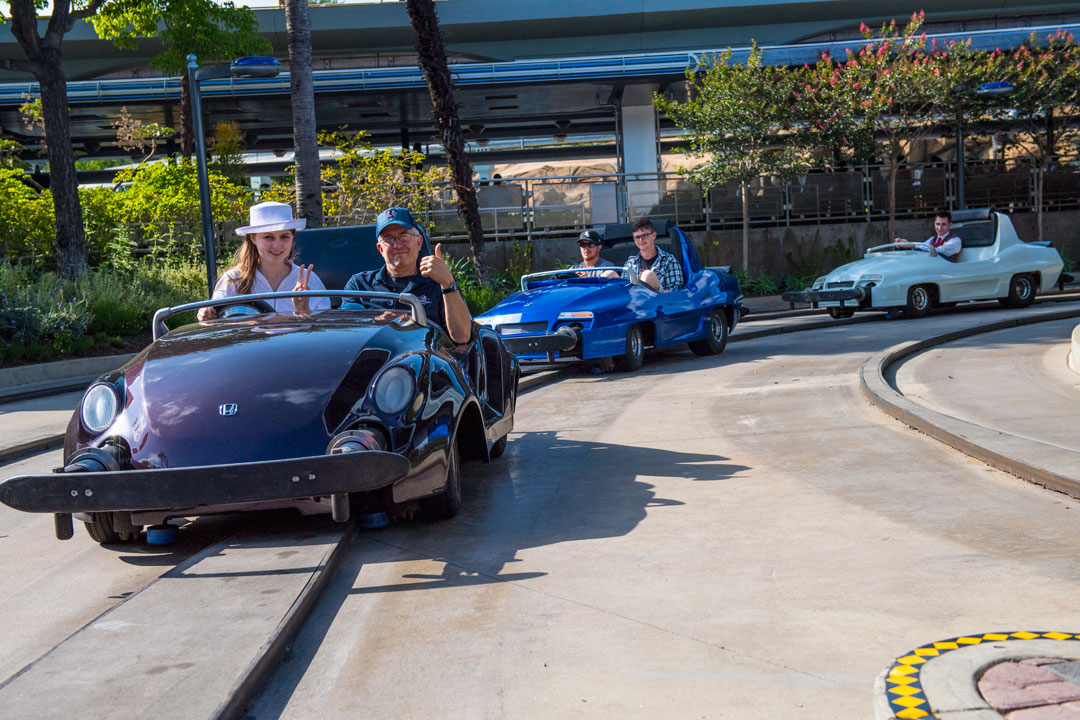 Michael, our VIP Tour Guide Supreme!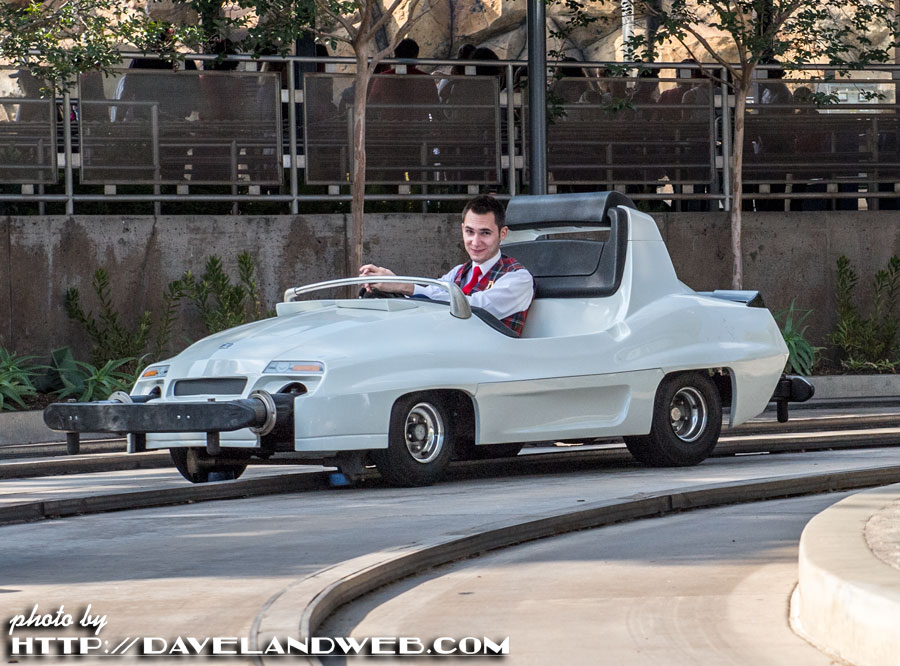 My niece gets a shot of the stragglers still pulling into the gate: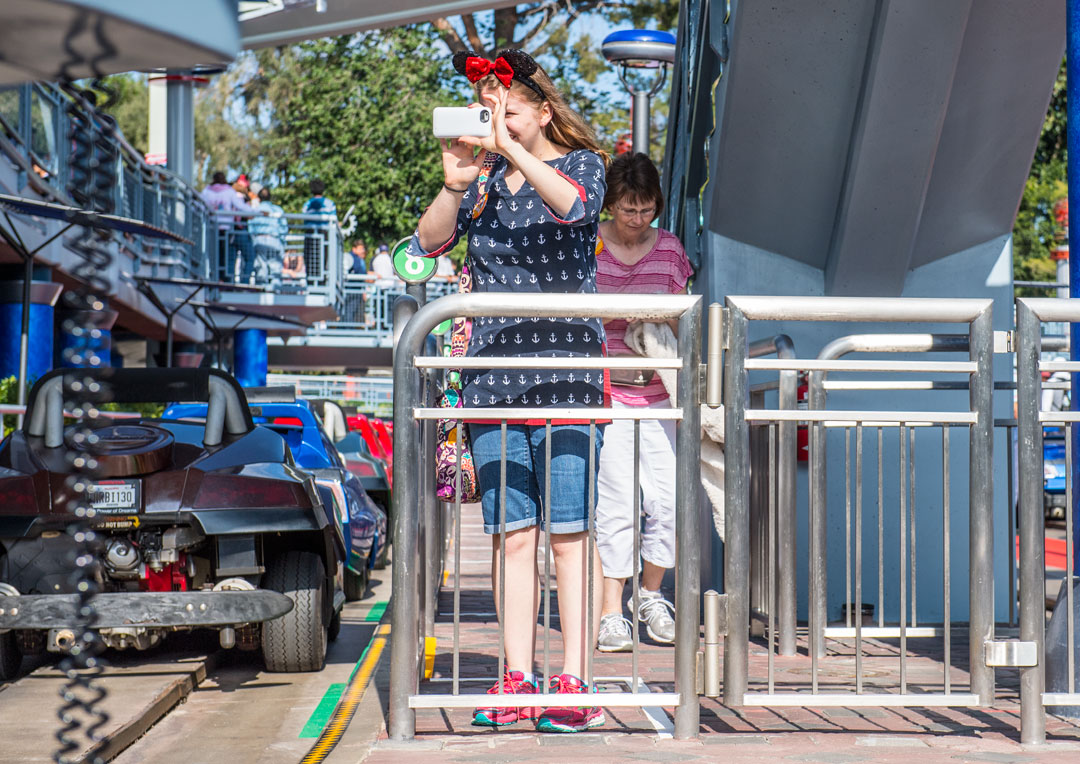 C'mon...bring it on home!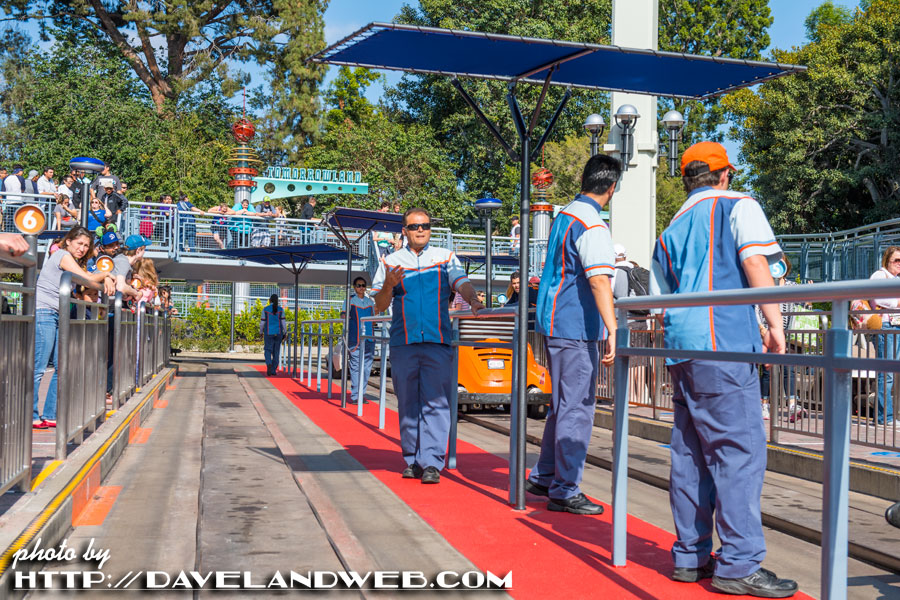 One final shot before heading to the next attraction: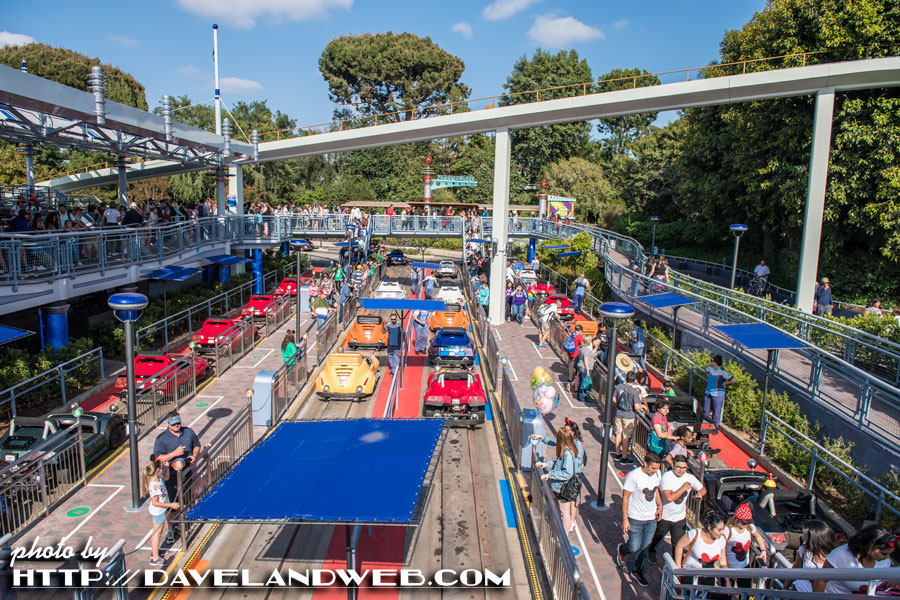 More vintage and current Disneyland Autopia photos at my
main website.