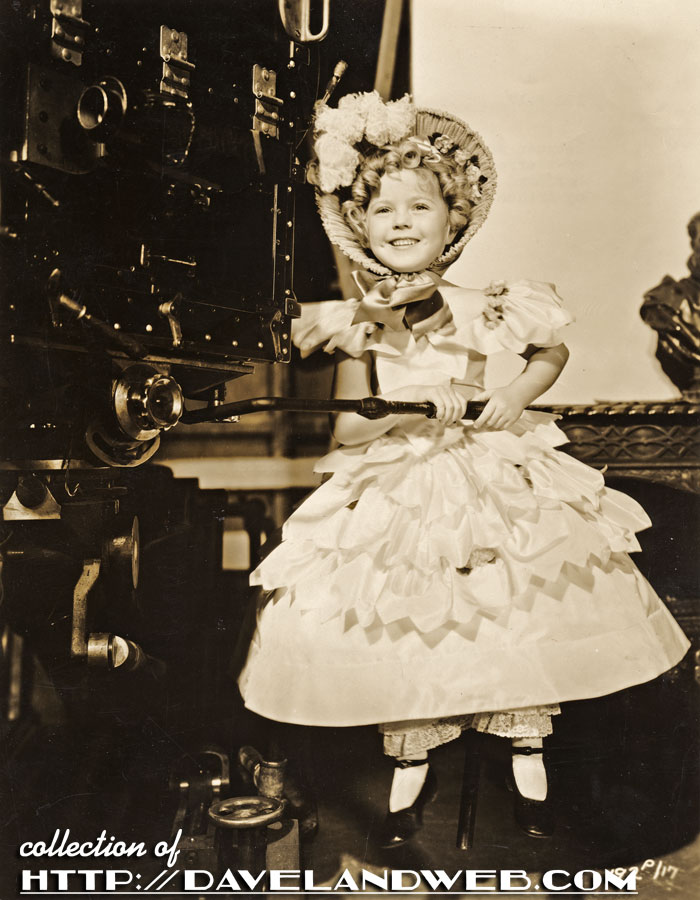 This vintage shot of Shirley Temple came with the accompanying publicity blurb:
Between scenes of "The Little Colonel," in which she is co-starred with Lionel Barrymore, Shirley Temple tries her hand at operating the huge gyroscopic camera used by Arthur Miller in filming the picture.
"The Little Colonel" is also the breakout movie where Shirley actually held hands with a man of color. While this may not seem like much today, back in 1935 it was huge.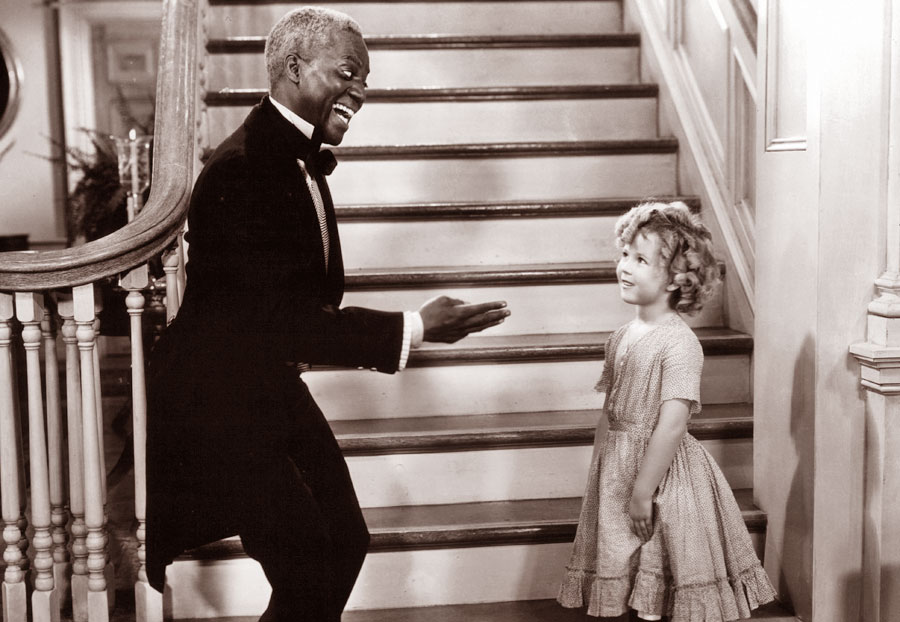 The staircase dance between Bill Robinson and Shirley Temple is now legendary for so many reasons.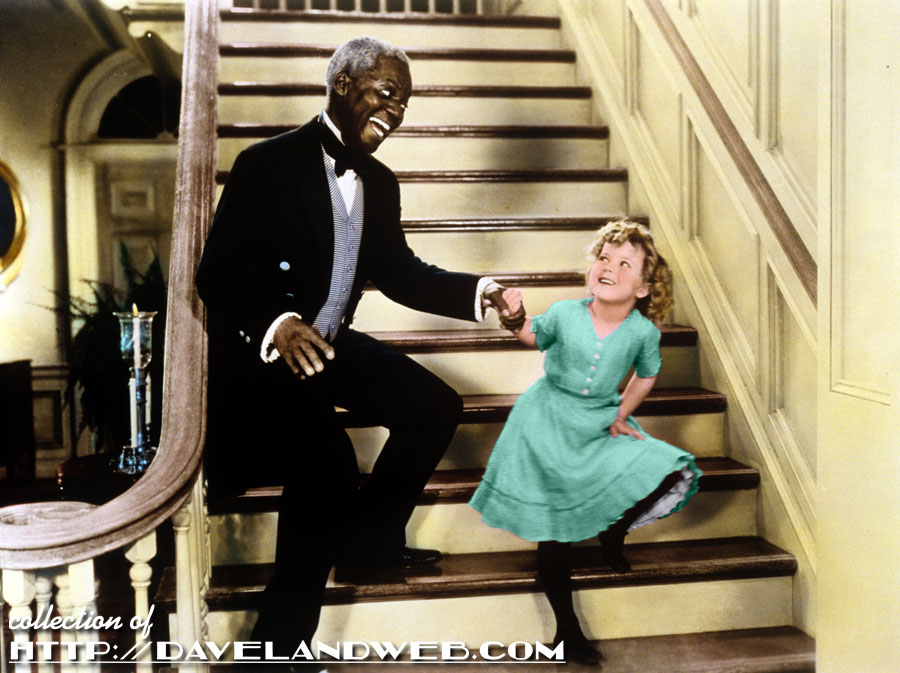 More Shirley shots at my
main website.