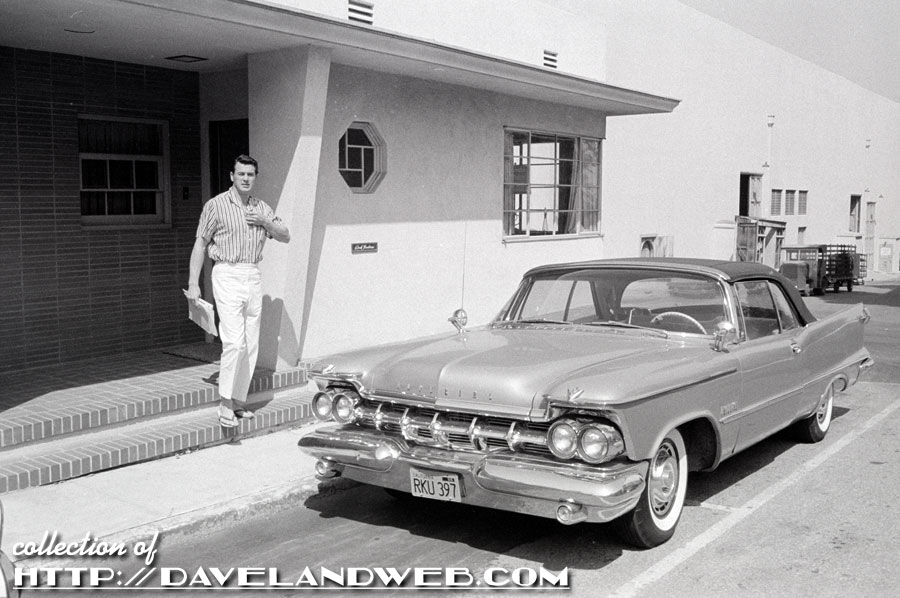 In this set of 1956 images, it appears that Rock Hudson is on the back lot of Universal Studios surveying his new car.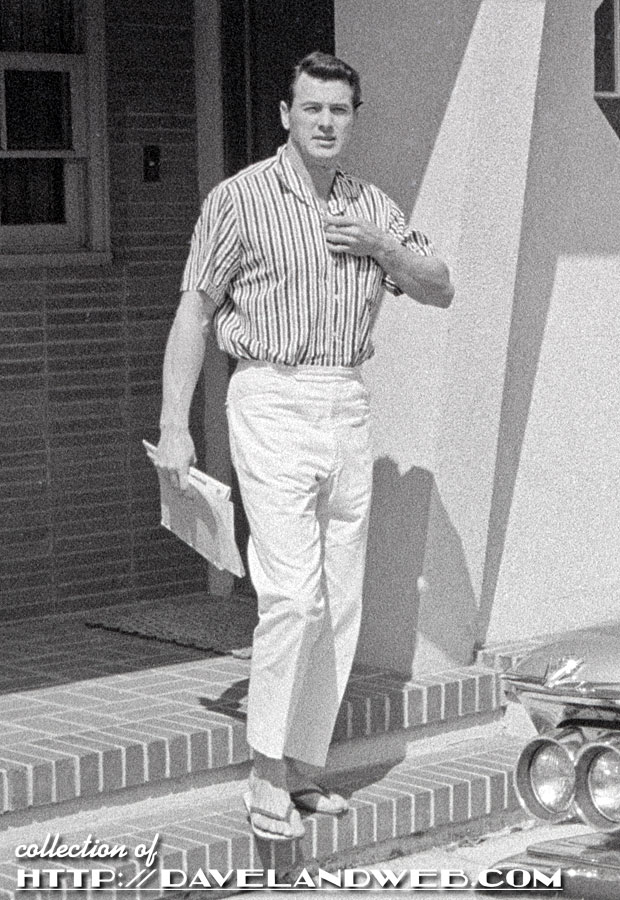 Let's take a closer look at the front grill work of his Imperial; no vanity plates for Rock!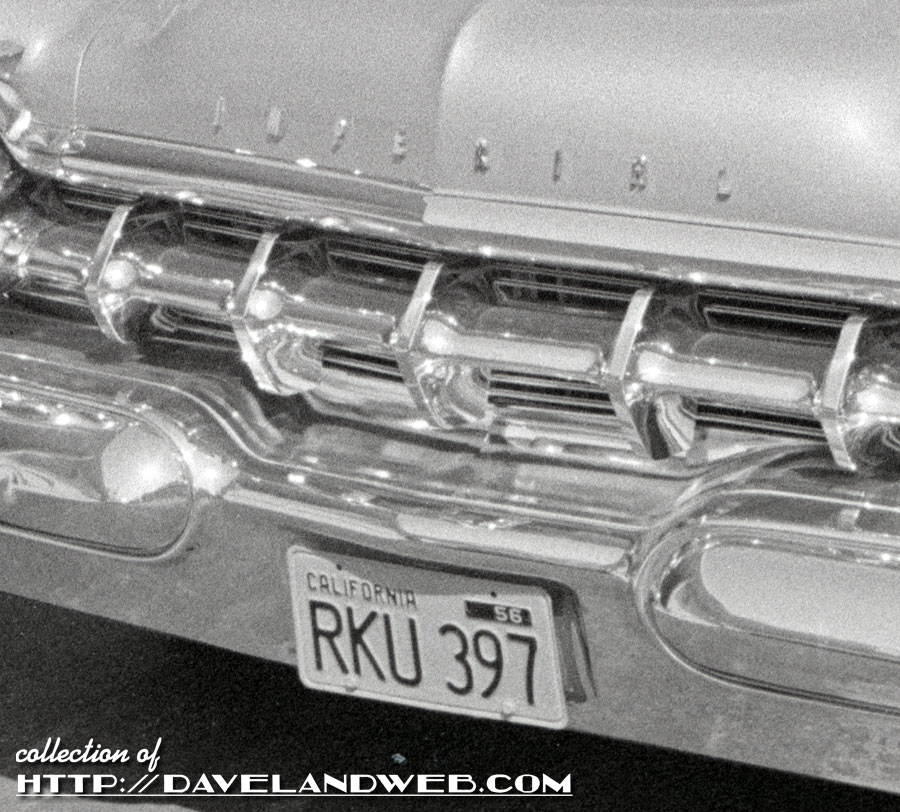 Not sure who this other gent is.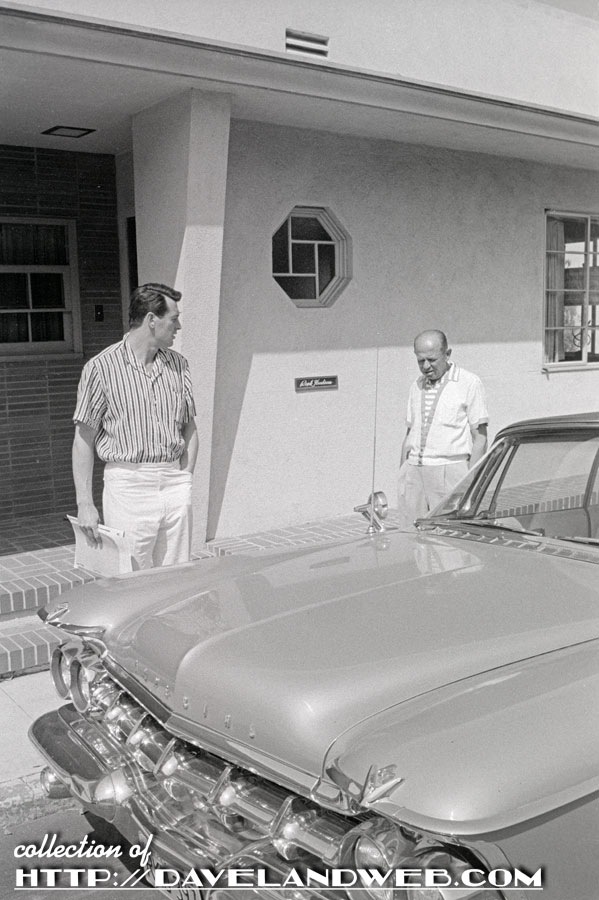 He doesn't seem impressed.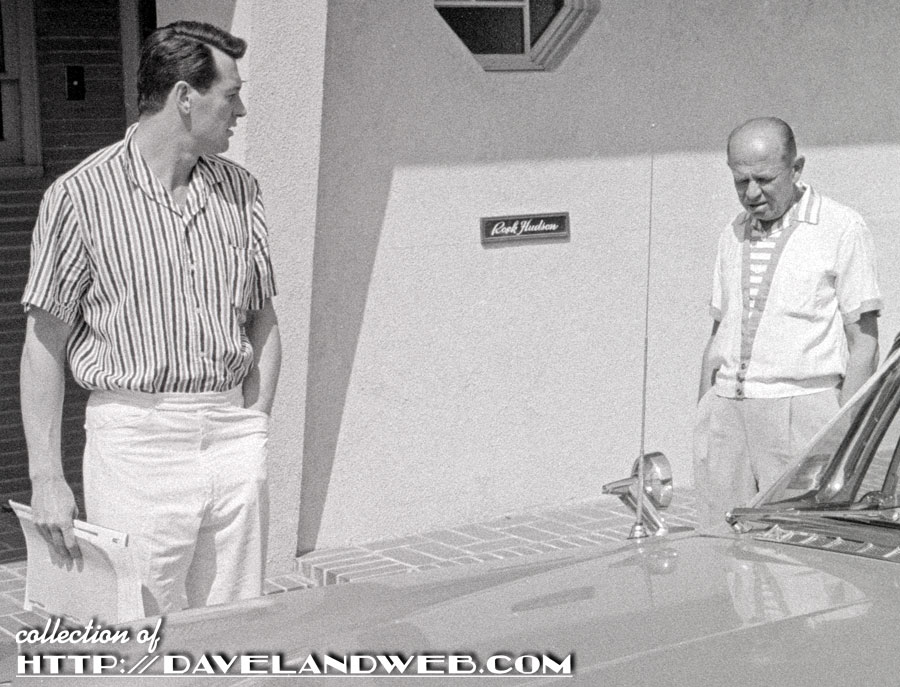 See more Rock at my
main website.