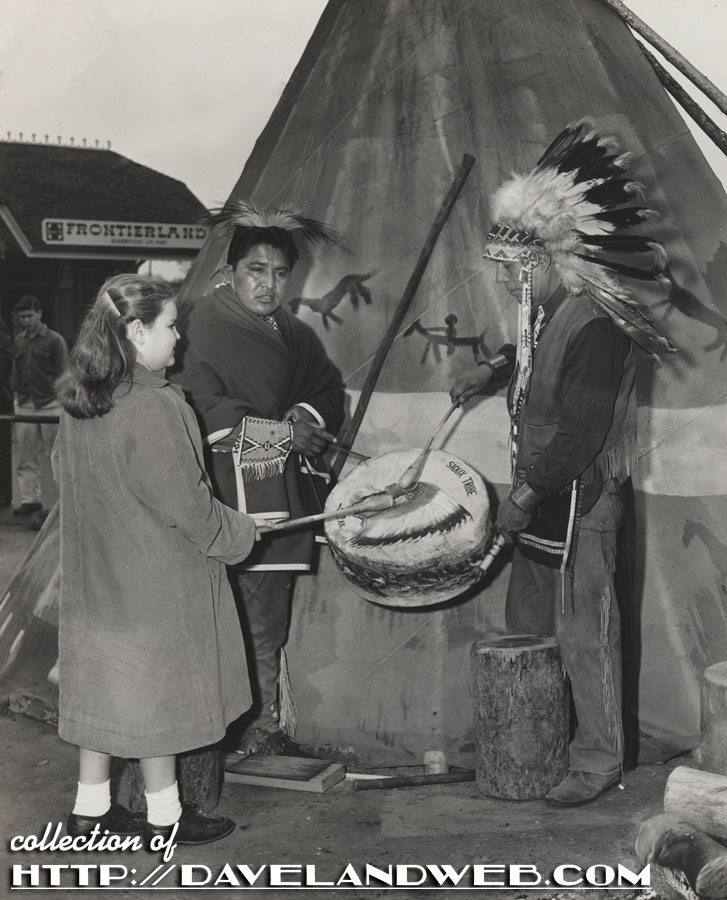 This 1950s publicity shot really got my attention when I noticed the old Frontierland Depot in the background. I'm not sure who Myra Joyce Olson was, but this lucky little girl had her picture taken and splashed all over the newspapers of the day. Here's the accompanying publicity blurb:
Myra Joyce Olson gets the best form Chief Shooting Star in Frontierland, Disneyland, California.

A closer look at the drum: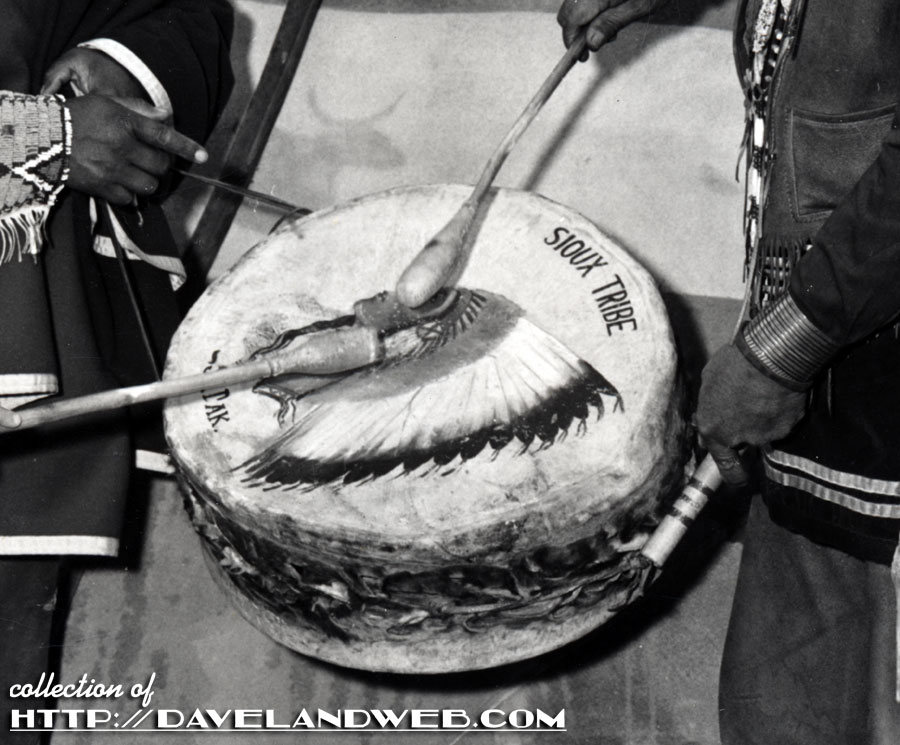 Chief Shooting Star can be seen in these other shots from my collection from 1955: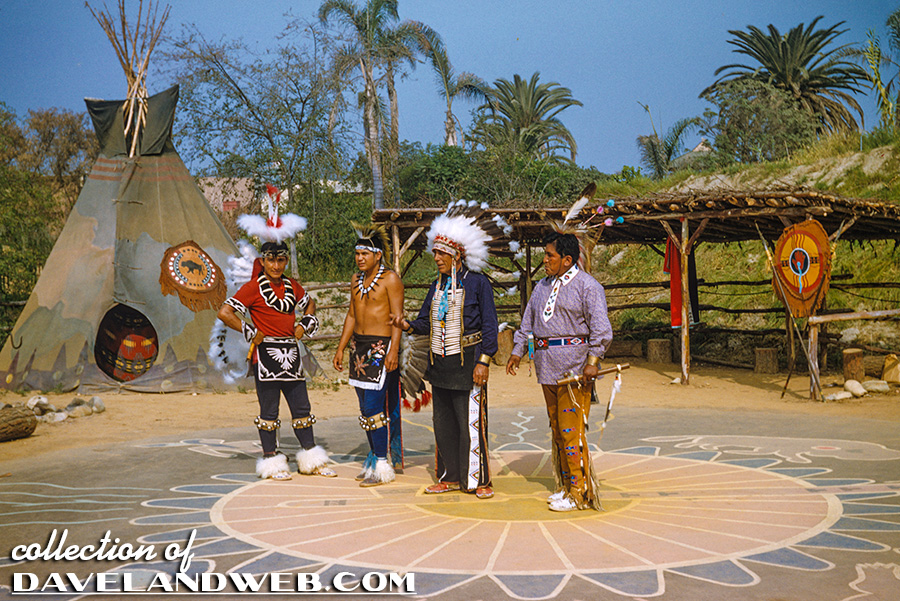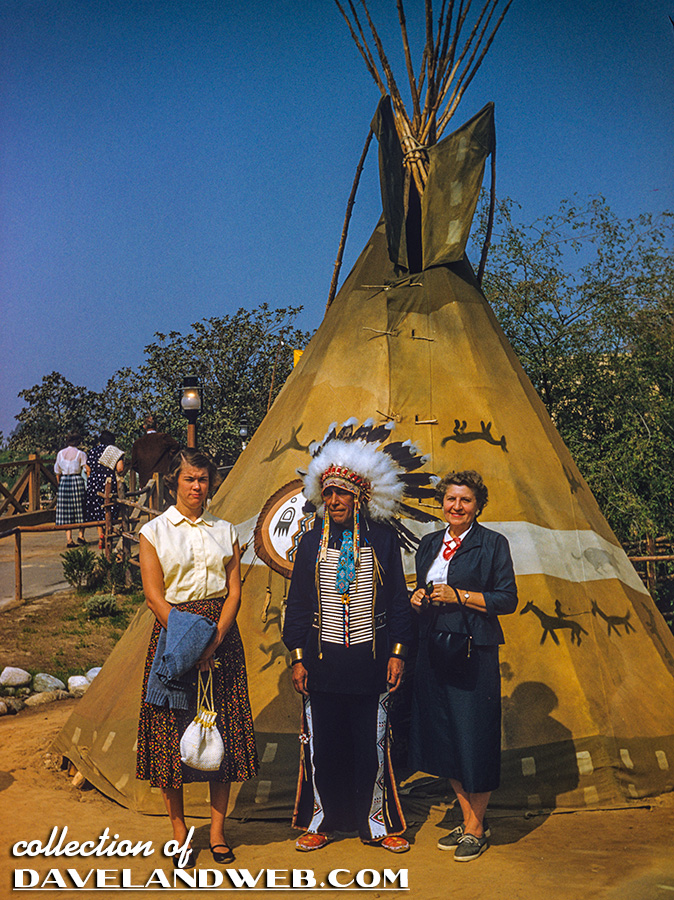 More Disneyland Indian Village photos at my
main website.