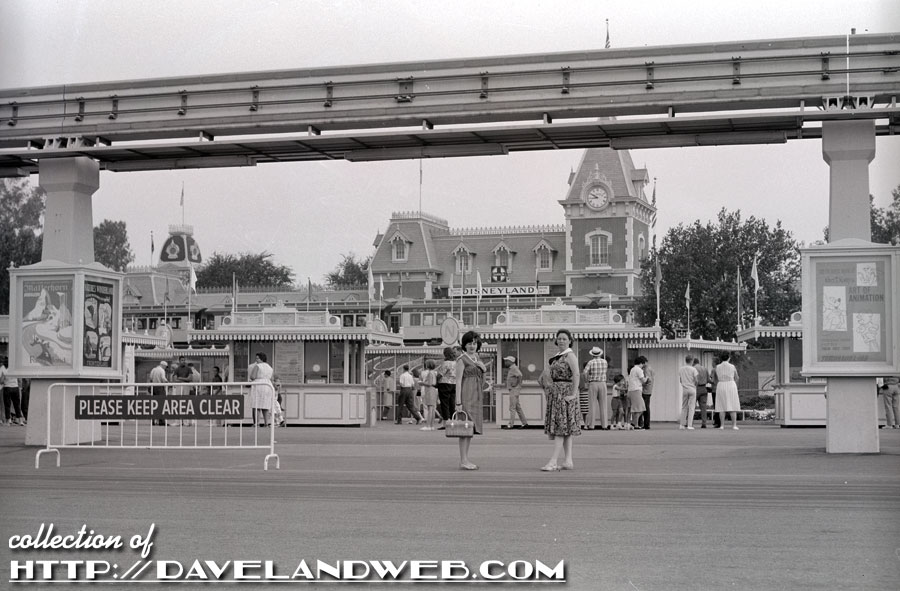 This series of negatives from 1963 yielded some very clear shots of Disneyland, beginning with this view of the entrance. Oh those vintage attraction posters are magical!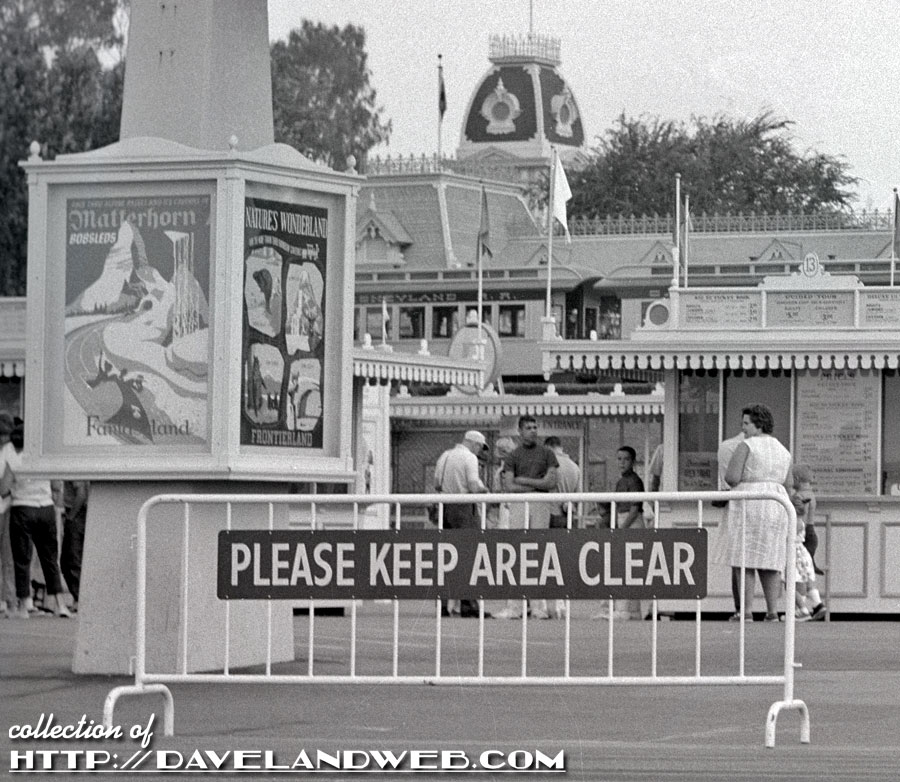 This lovely lady is about to mail a letter, bragging to her friends back home about what a wonderful time she is having at Disneyland...while they're not. Oh, that hurts.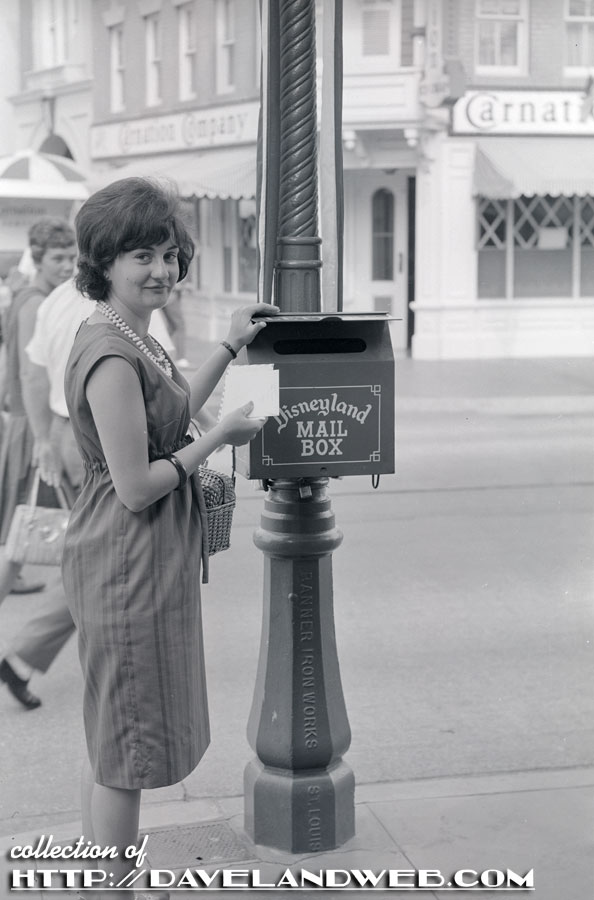 Made in St. Louis. Wonder if these are the same lamps there today? Banner Iron Works closed in 1986; looks like most of the buildings belonging to it have been demolished.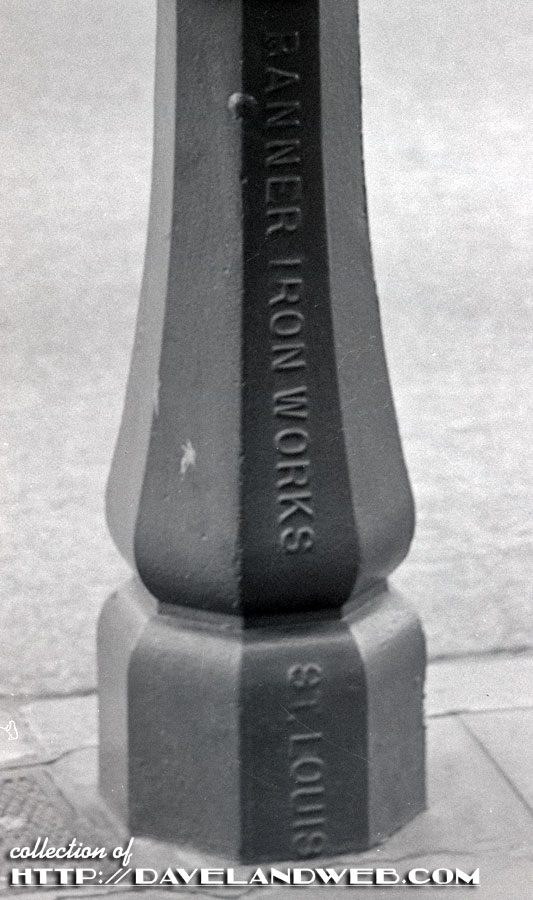 Wish I could read that address!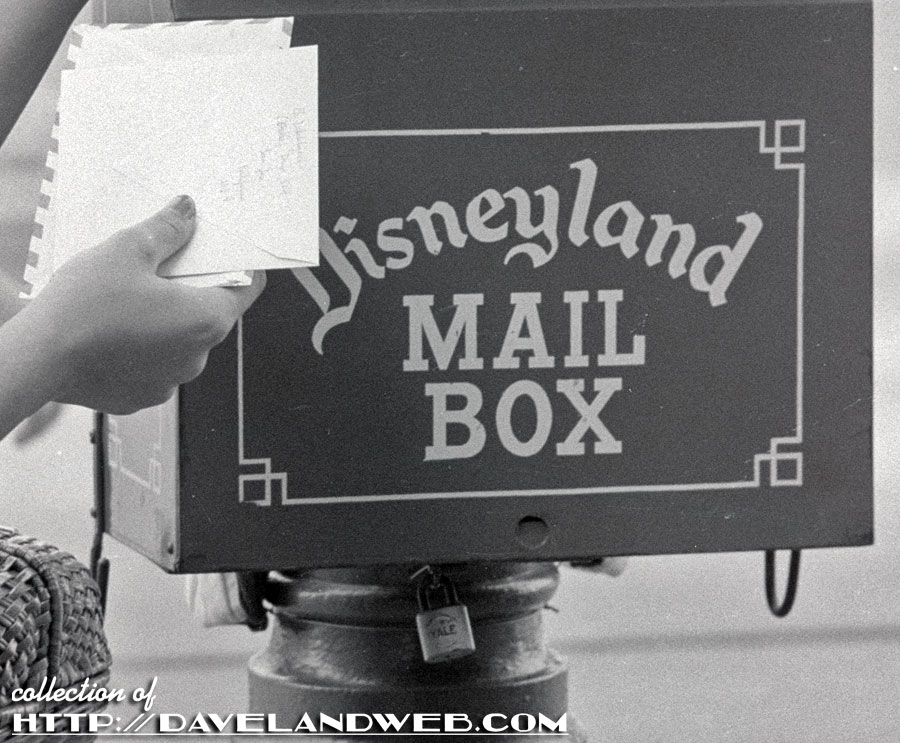 This cast member is assisting the guest onto the Amazon Belle (just for you, Matthew!).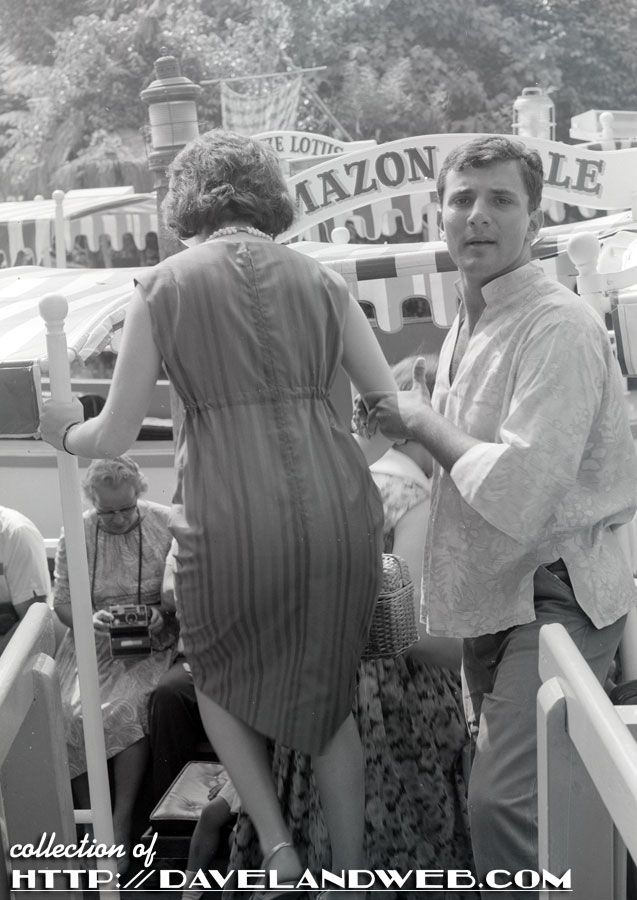 Posing with an Indian at the Indian Village.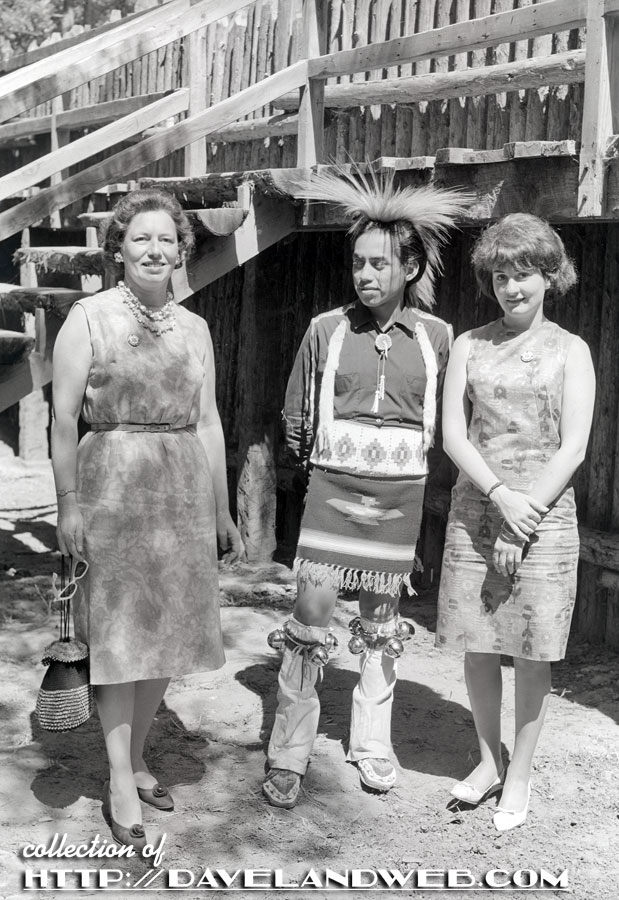 That wobbly old bridge at Tom Sawyer's Island!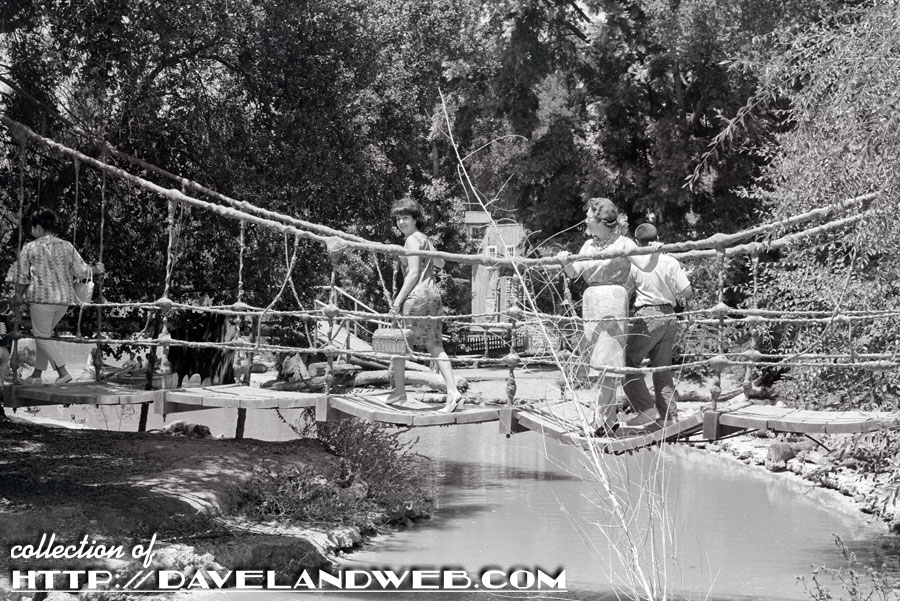 I believe that's a bit of Rainbow Ridge visible in the background!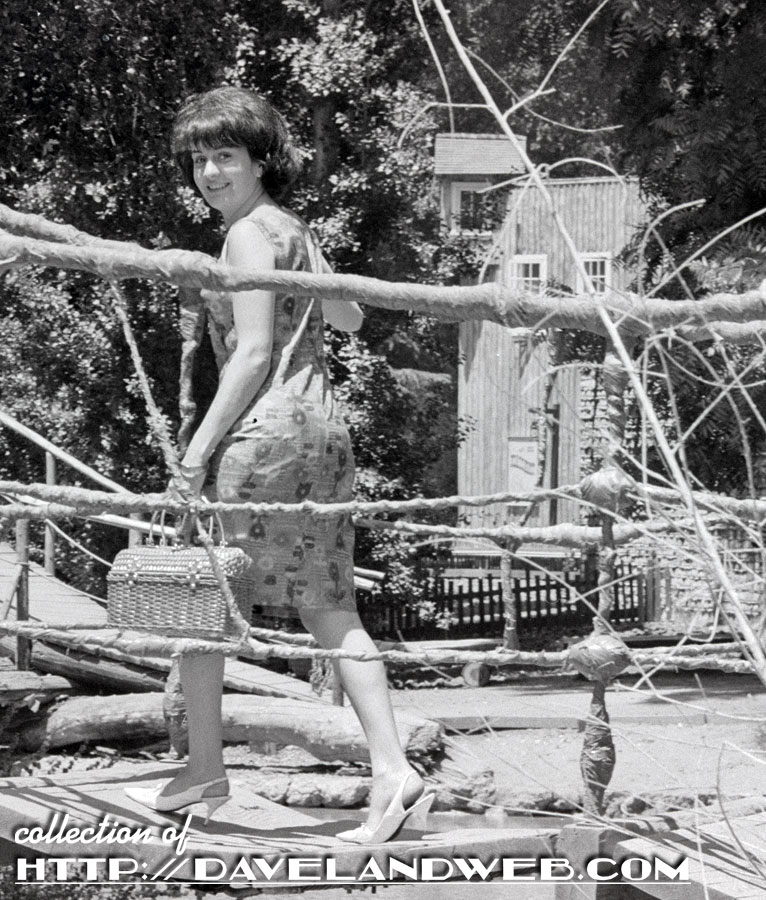 More vintage and contemporary Disneyland photos at my
main website.