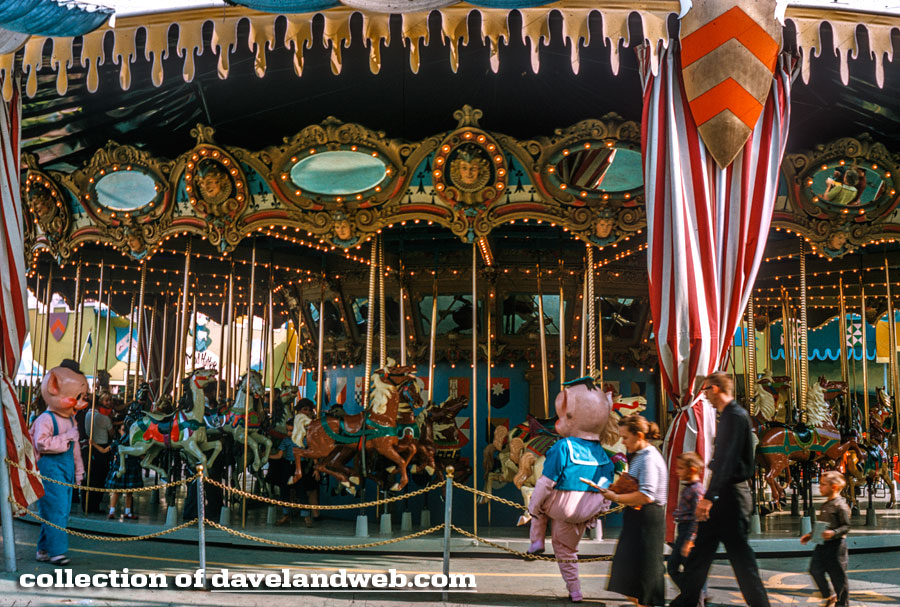 In this 1950s shot we see the King Arthur Carrousel located near the entrance to Fantasyland. Two of the Three Pigs can be seen cavorting near this attraction. This was when the costumes were somewhat more scary than anything else.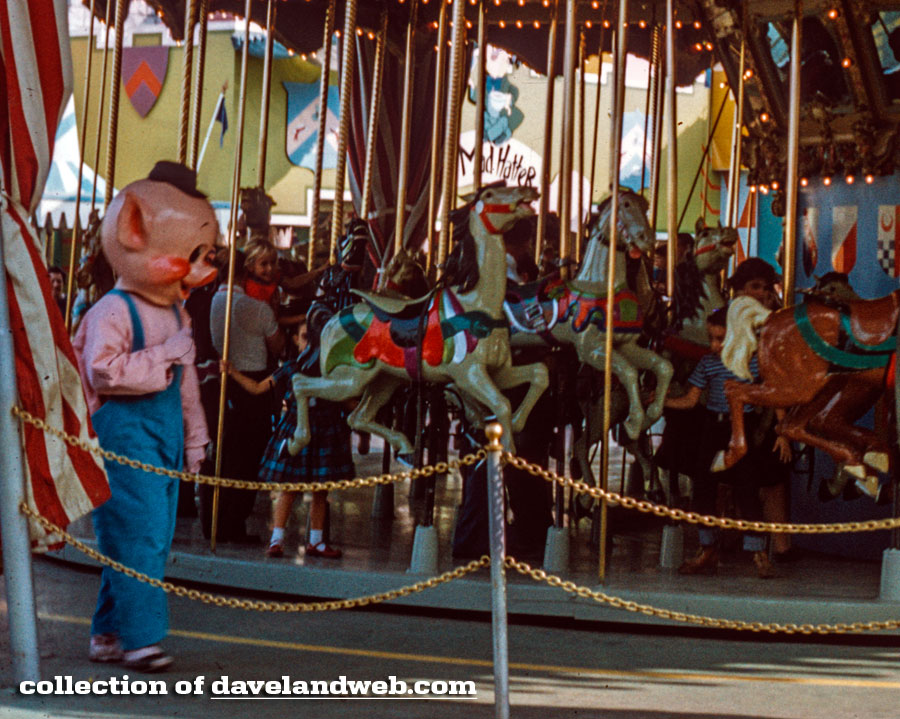 Zooming in to another area of the image I believe I found another match to one of my construction photos.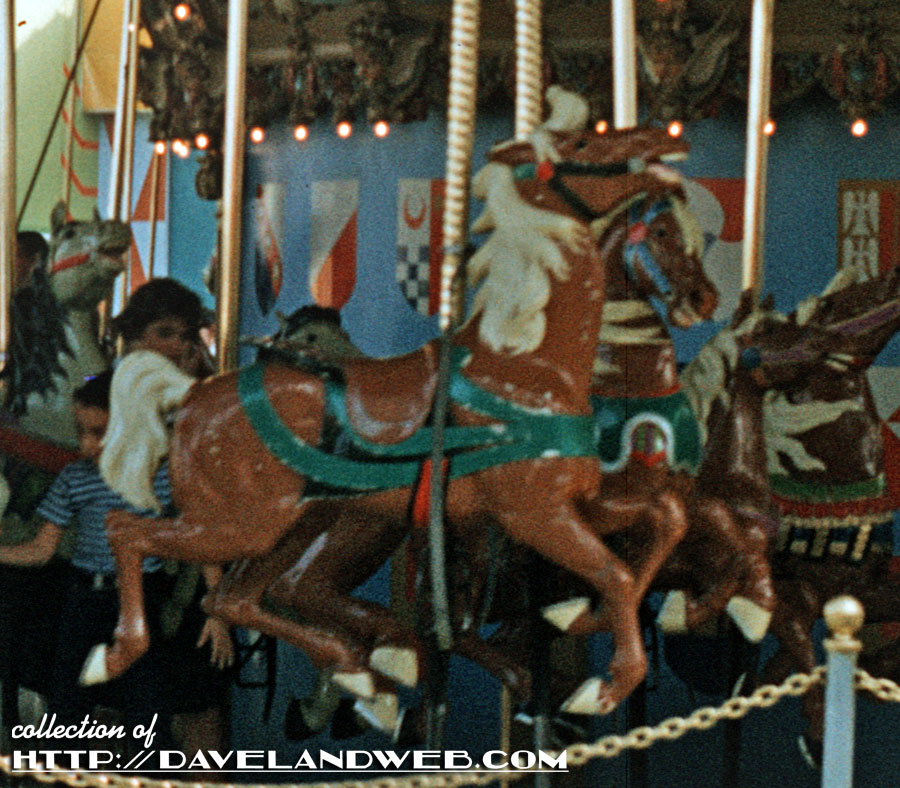 Feast your eyes on Horse #56. While the colors here don't match what's on the horse in the previous photo, the shape does.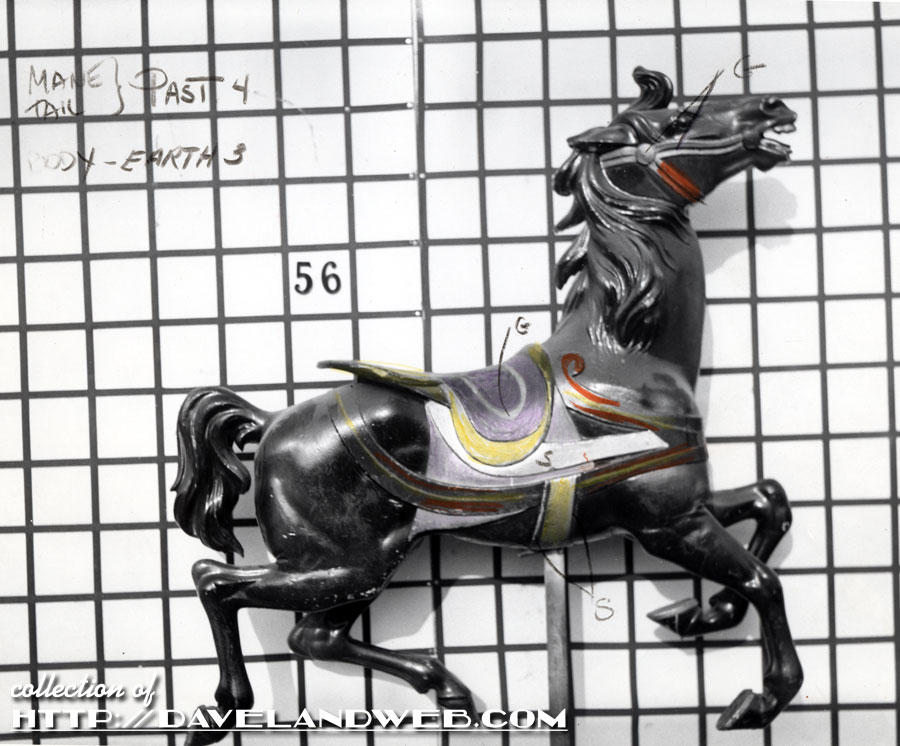 I have yet to find a contemporary shot of this horse. Another one for the proverbial photo checklist!
More King Arthur Carrousel photos at my
main website.