One of my readers, Ryan Richards, sent me a message through Twitter saying I should check out his family's vintage film from a 1950's trip to Disneyland. Little did he know what extra bonus his vintage movie held: a brief clip of a very young Steve Martin in a checked vest, gray pants, and hat at the 7 second mark in front of Disneyland hawking the Park Guidebooks. Two seconds after that, you get a rare glimpse of Black Bart out of Frontierland attempting to wreak havoc in front of the entrance to the Park.
A freeze frame of Steve Martin: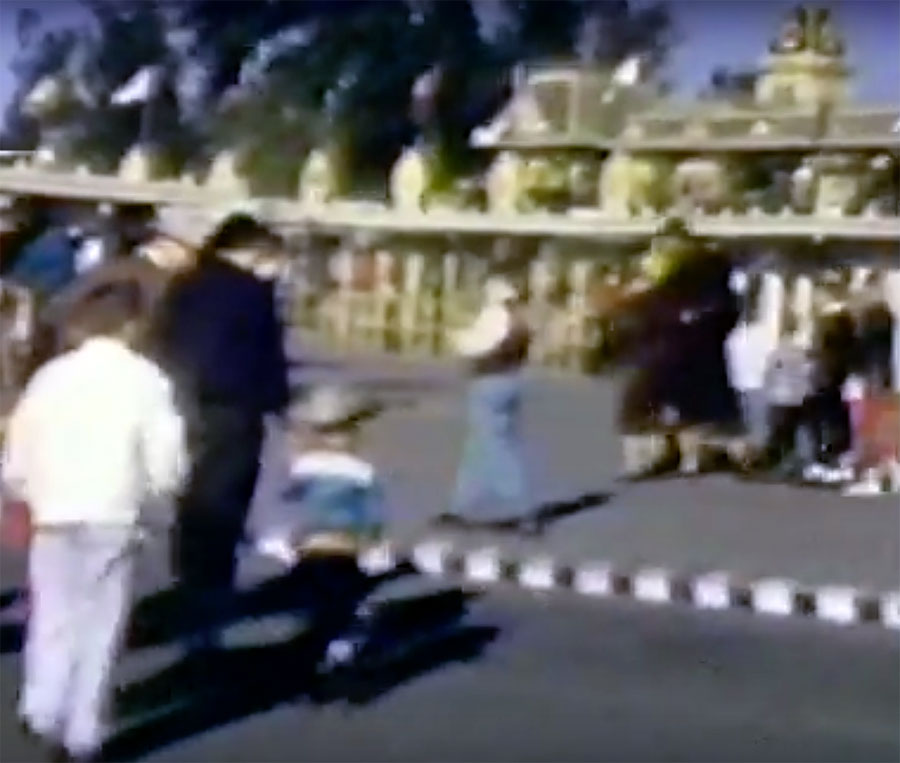 and Martin and Black Bart in the same frame: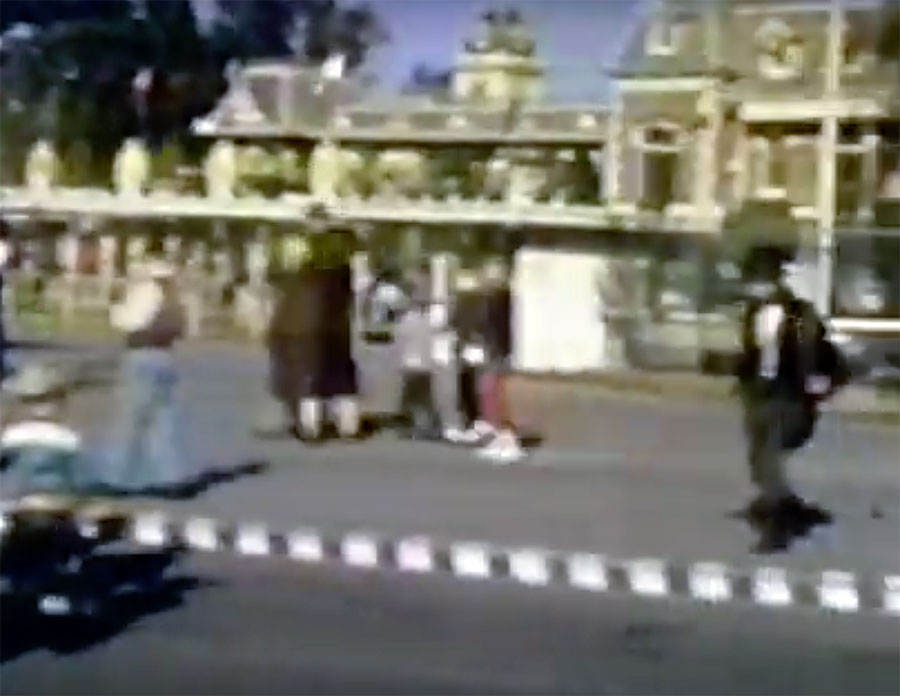 Both of Ryan's mother's parents worked at Disneyland at that time. His grandmother was the nurse for the Mouseketeers, his grandfather "drove" the Mark Twain and helped build things (including the Burning Cabin).
At the end of this next family film from Ryan's father's collection, starting at 3:20, there is a shot of a few Cast Members aboard the Mark Twain, but it is too dark to see any faces. He'd like to think his grandfather is one of them, meaning his dad has footage of his future father-in-law!
Many thanks to Ryan for sharing these very cool family treasures!
Craving more vintage Disneyland? Visit my
main website.
Follow my Daveland updates on
Twitter
and view my most recent photos on
Flickr
&
Instagram
.