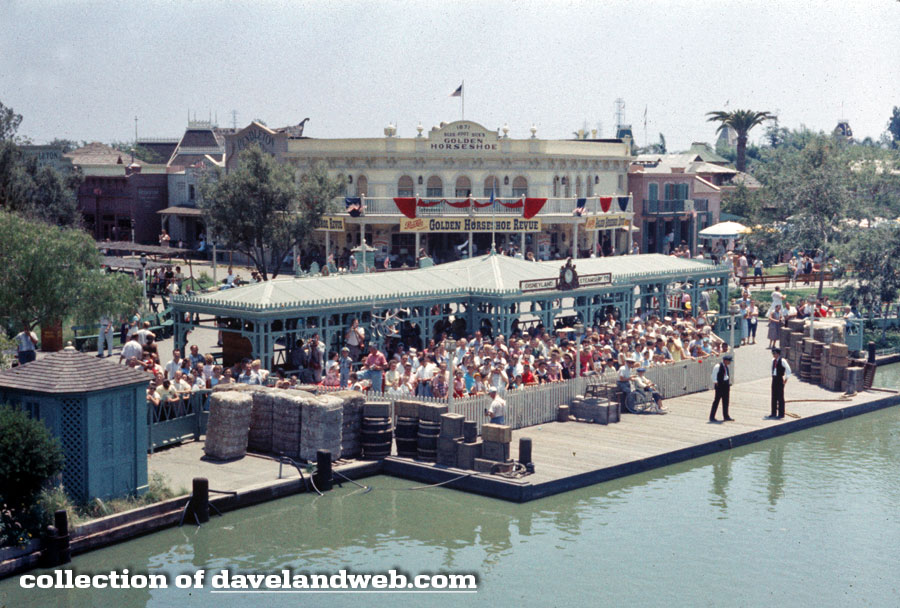 Welcome to the Dock of the Rivers of America! Early guests at the park saw the name, "Disneyland Steamship Co." in letters at the top of the structure that faced the river. Zooming in, you can see exactly what passengers on the Mark Twain were able to view as they faced the dock.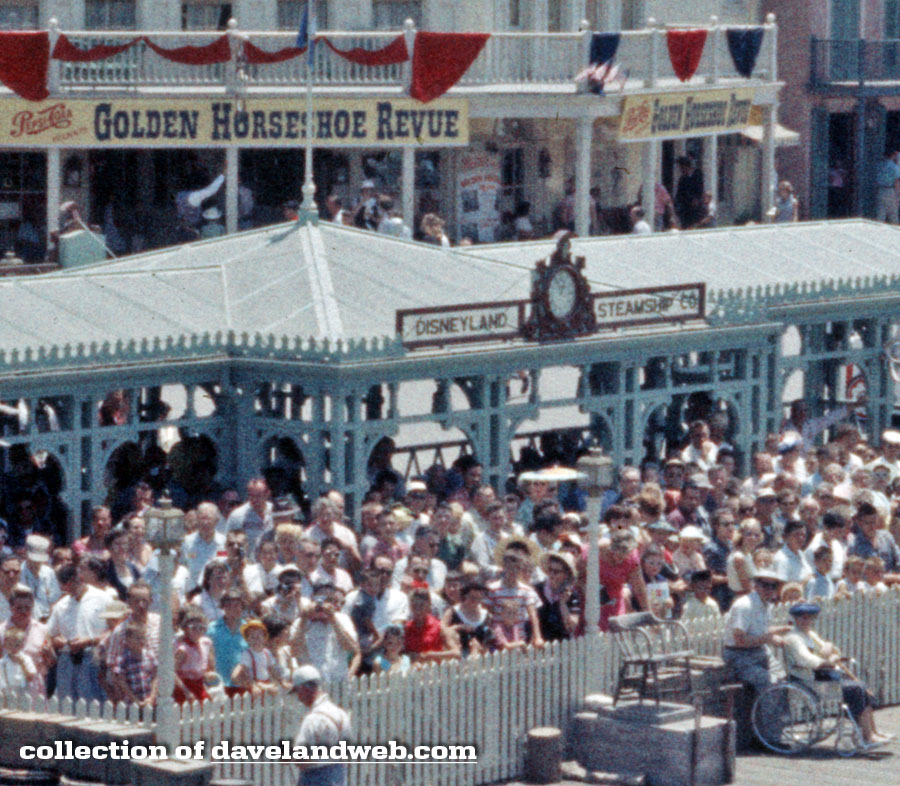 By the time this 1958 photo was taken, guests had other options. The Columbia had appeared on the scene, providing a second way to view the Rivers of America, Tom Sawyer Island, and the infamous Burning Cabin. The dock structure was changed to reflect this, by retitling putting the name of the two large vessels that circled around the river.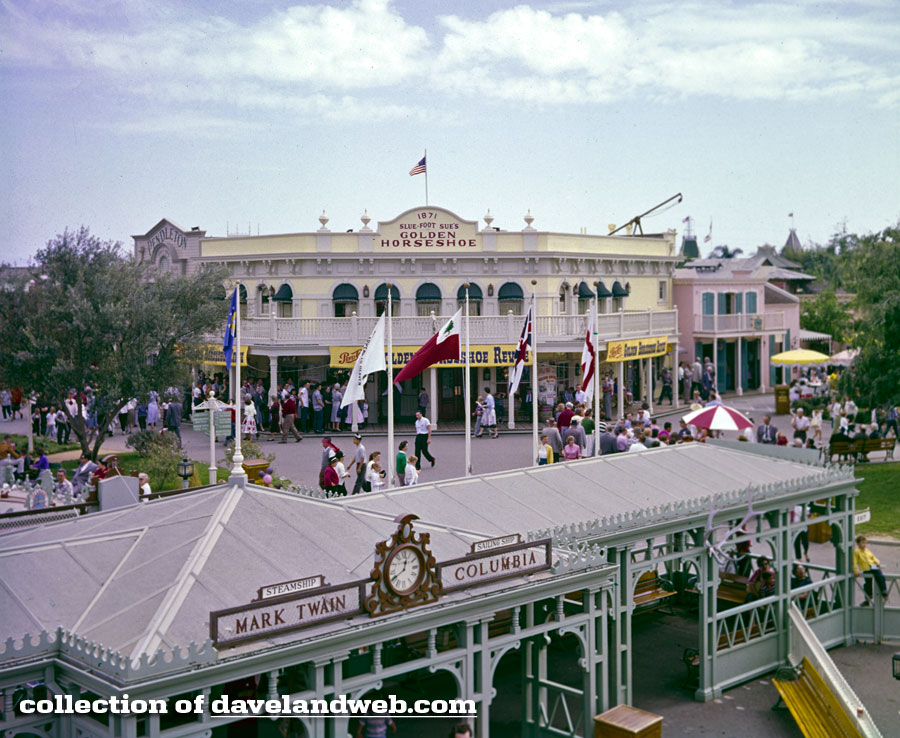 If you wanted to board the Twain, here's the designated booth where you could purchase your tickets: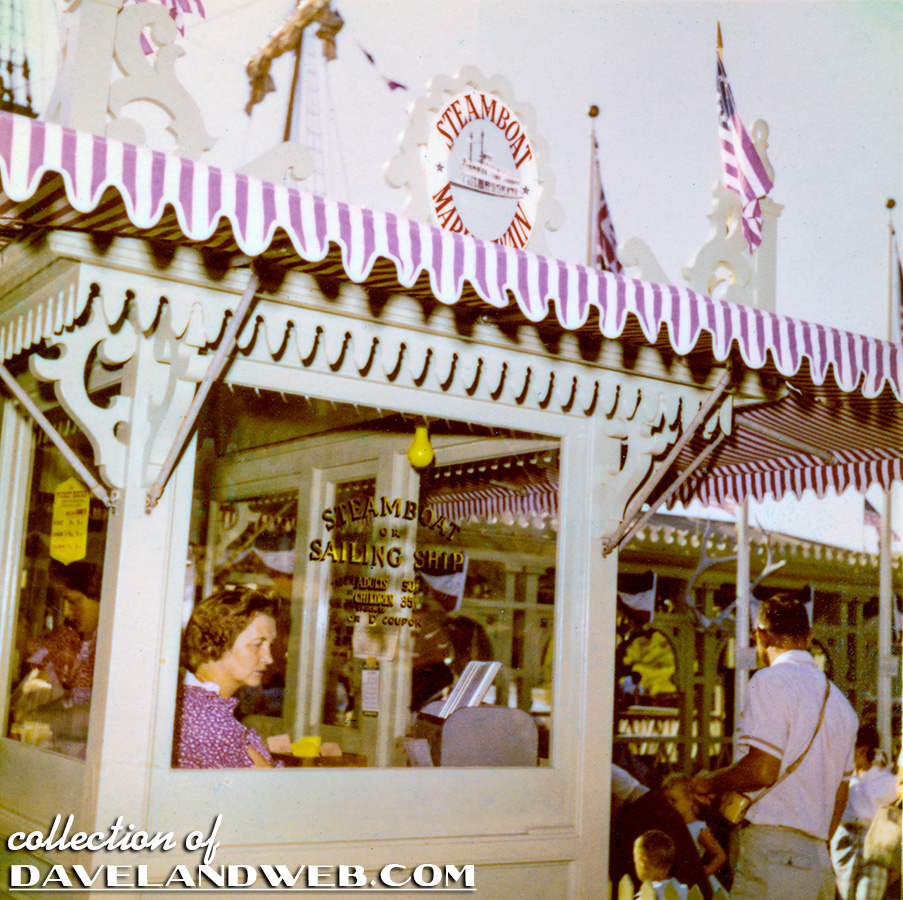 Today, the structure looks very much the same: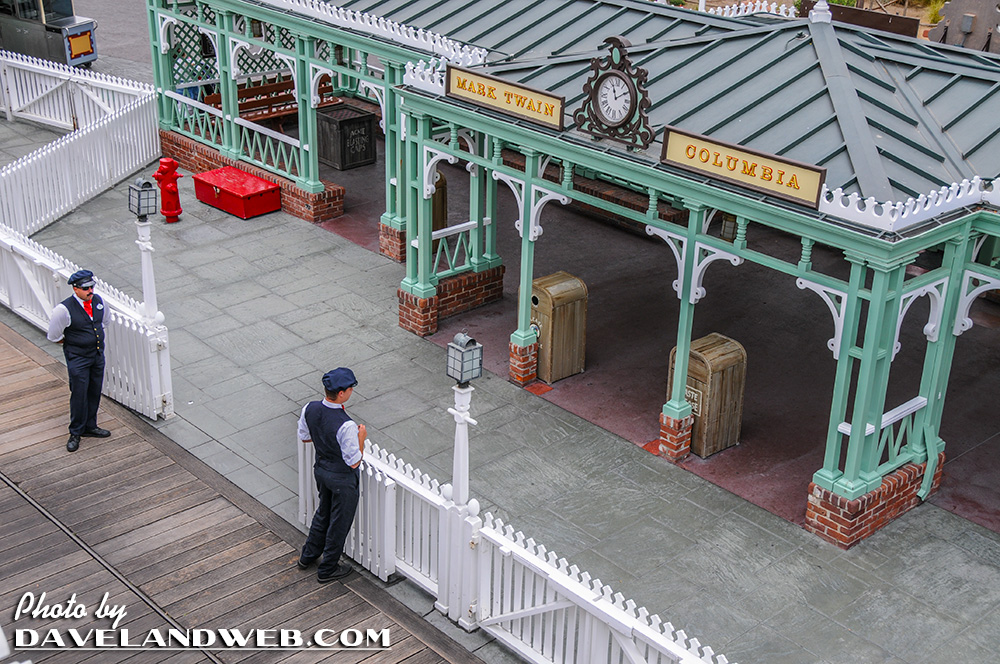 Here's a 2011 shot of the other side of the dock (not to be confused with the back side of water!):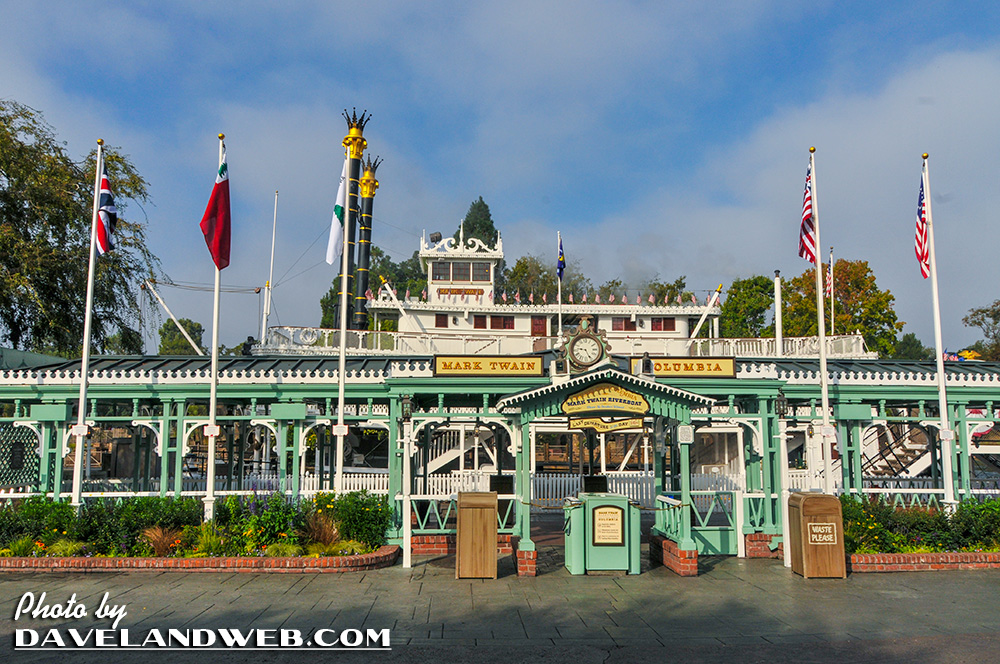 Follow my Daveland updates on
Twitter
and view my most recent photos on
Flickr
. See more vintage & current Disneyland Rivers of America photos on my
Rivers of America web pages.