Recently, I saw a very cool post over at fellow blogger
Atomic Redhead
's place, which showcased a number of her family's slides taken at Disneyland in 1979 & 1981. Offering to share them with my readers, Janey also threw in some extra shots that weren't posted on her blog. Please give a warm welcome to Janey!
Hello fellow Disneyland fans! My name is Janey, and I have the blog Atomic Redhead, which is a vintage fashion and lifestyle blog. But being a big Disneyland buff, I can't help but write about the Happiest Place on Earth every so often.

Recently, I was granted permission to begin scanning my family's slide collection and the first carousel I pulled was marked "Disneyland '79 & '81". How could I resist? I hope you enjoy!
Starting off on Main Street, Janey's collection takes you all the way down to Central Plaza.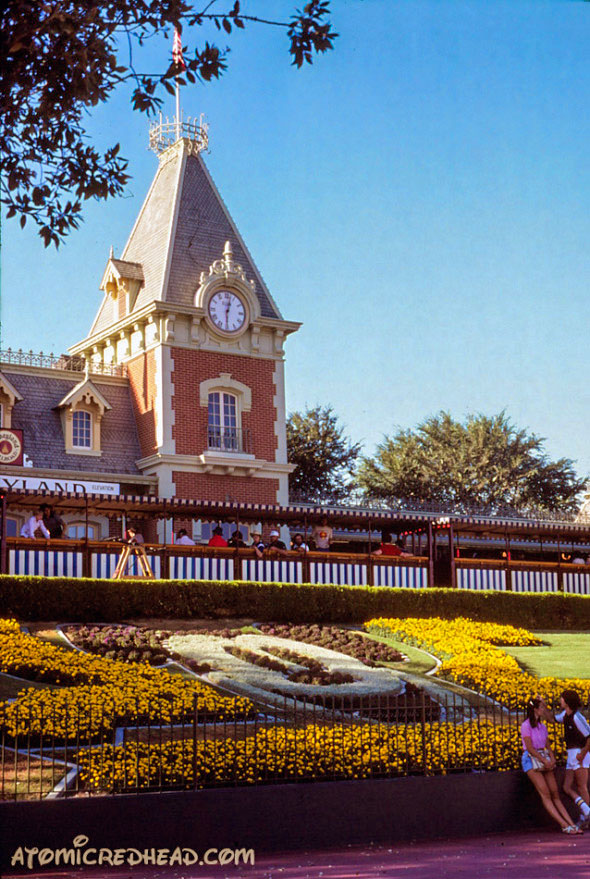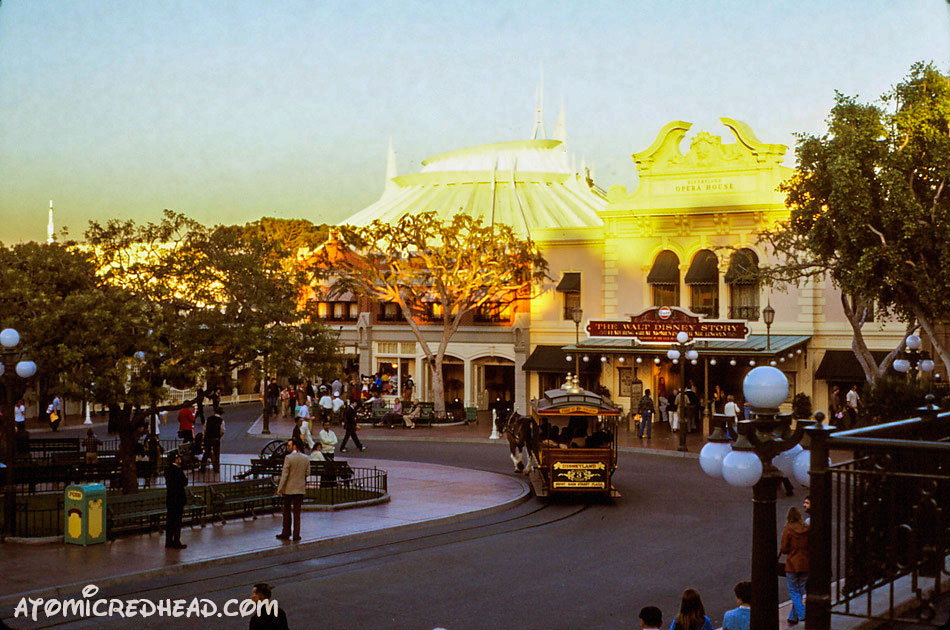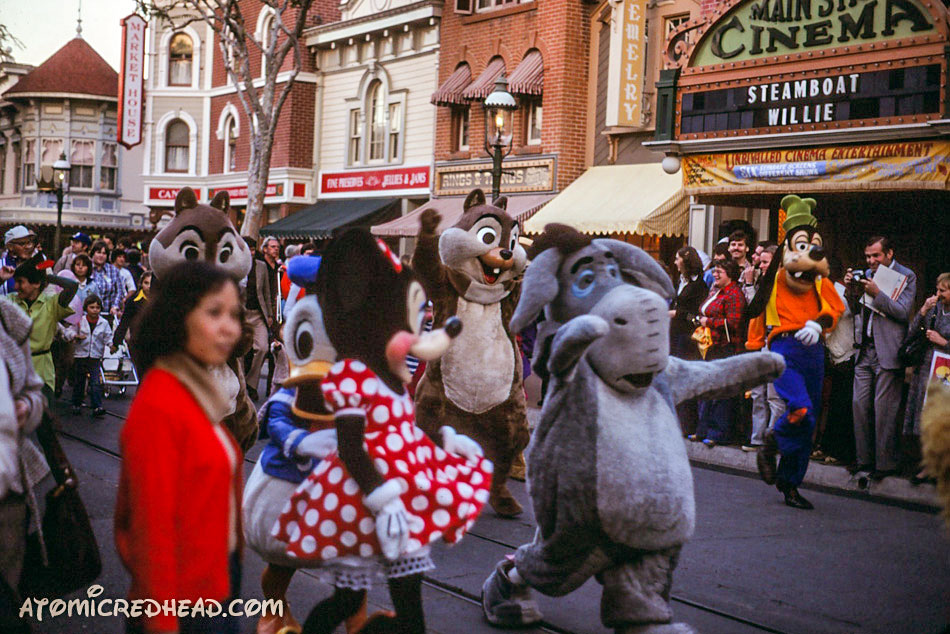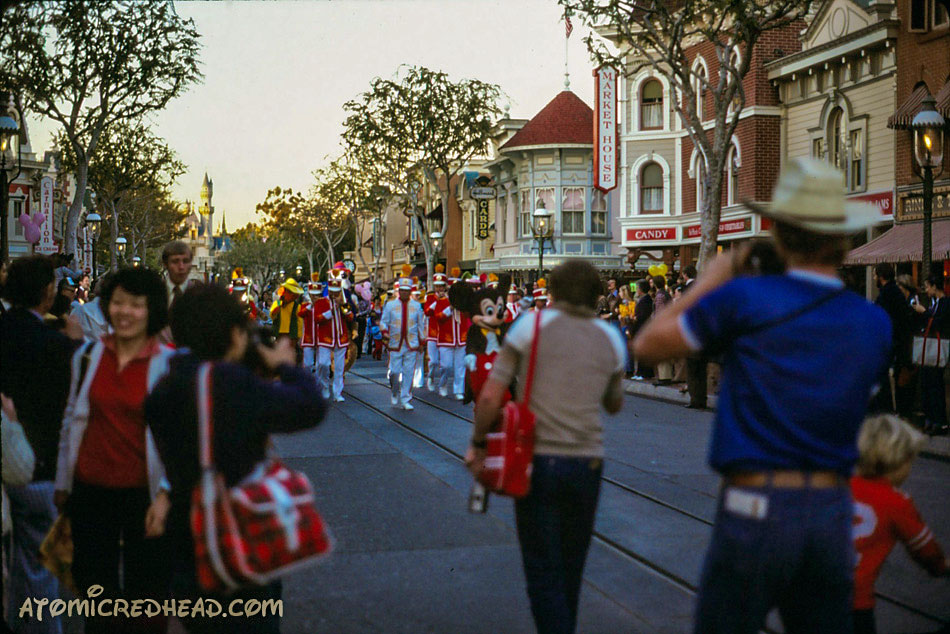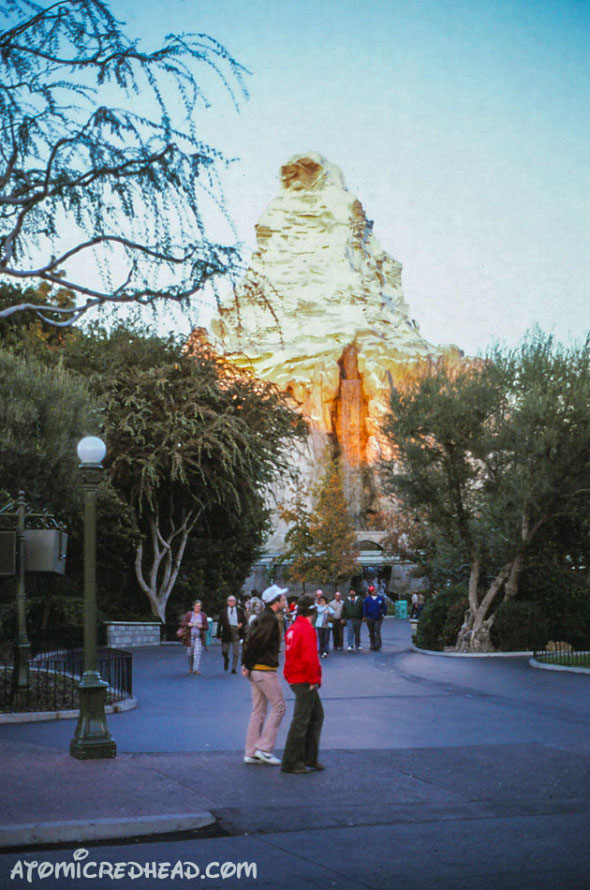 Let's take a turn left and visit Adventureland first, shall we? The first attraction we go on will be the Jungle Cruise.
Originally the boats for the Jungle Cruise were clean, featuring bright red and white canopies. They remained this way until 1993 when they were weathered to coincide with the new Indiana Jones at the Temple of the Forbidden Eye attraction that was being built next door.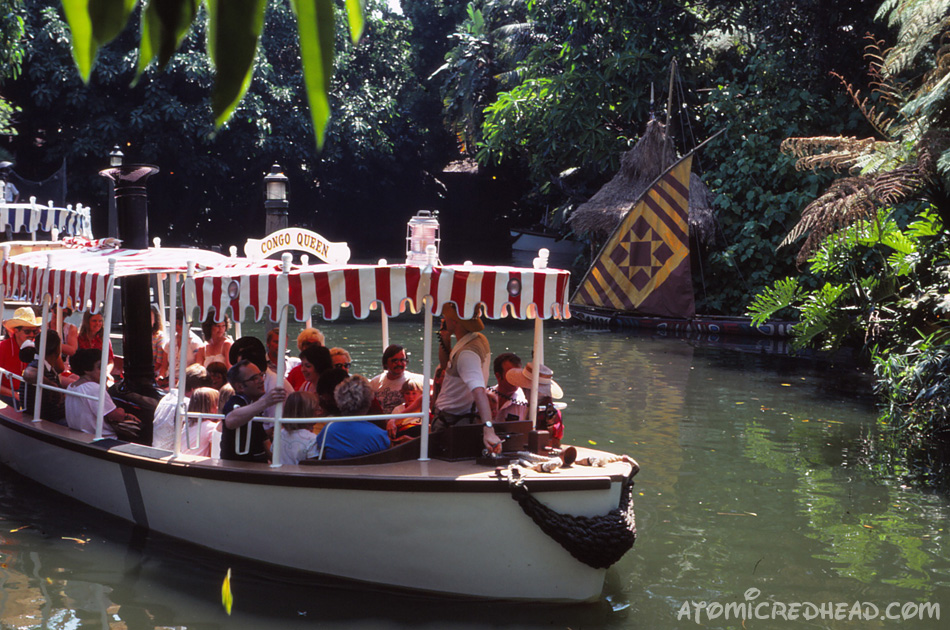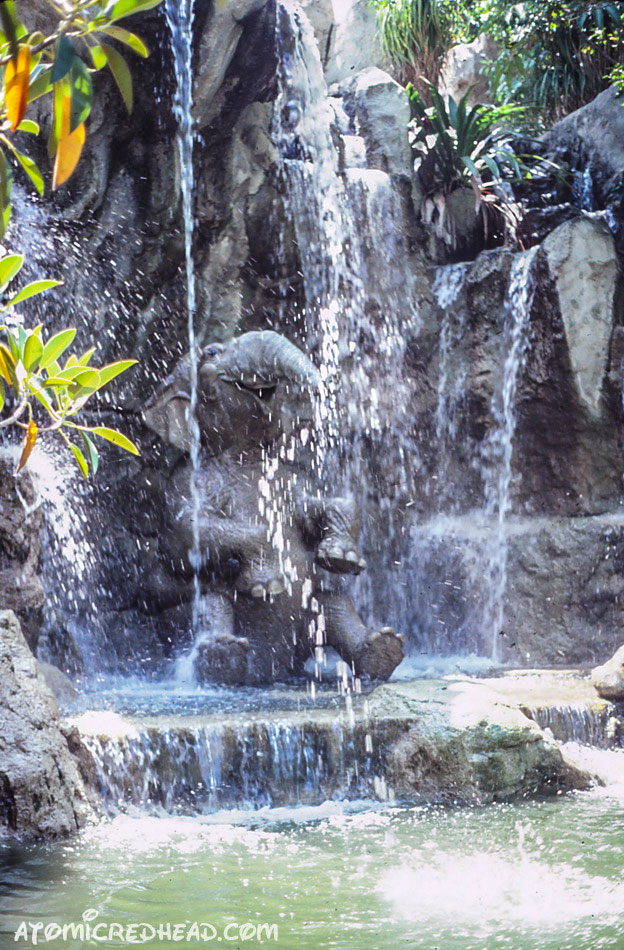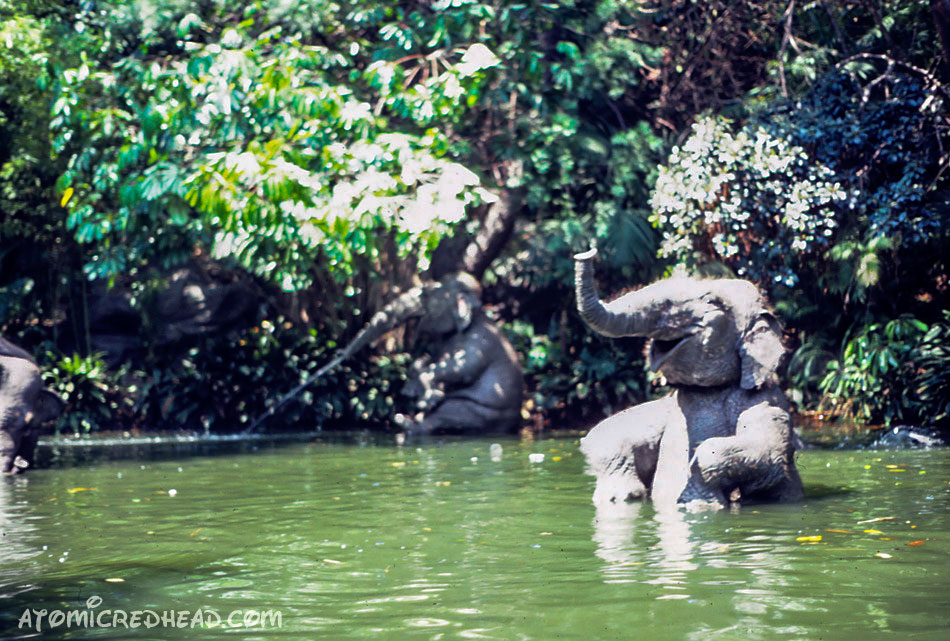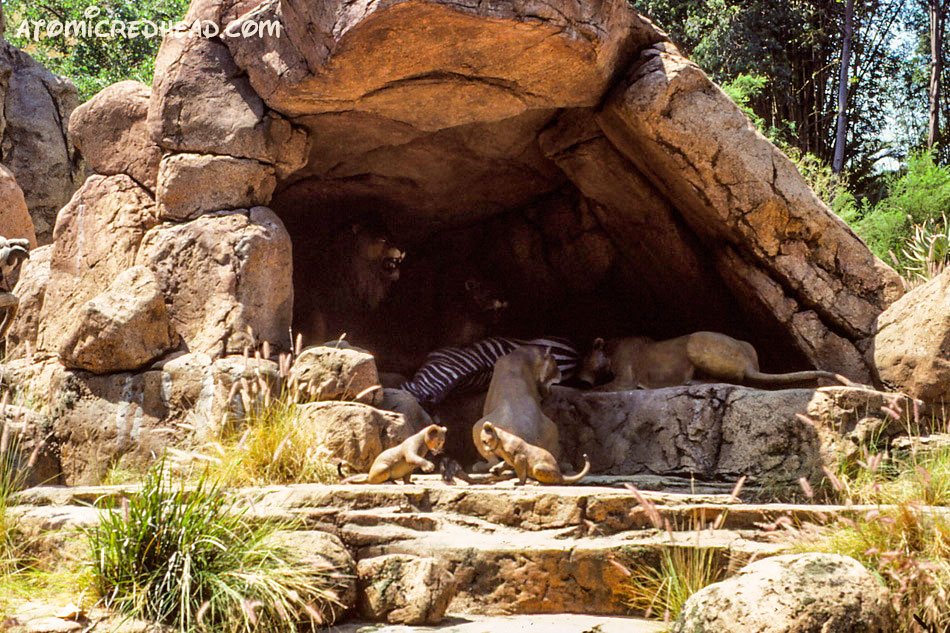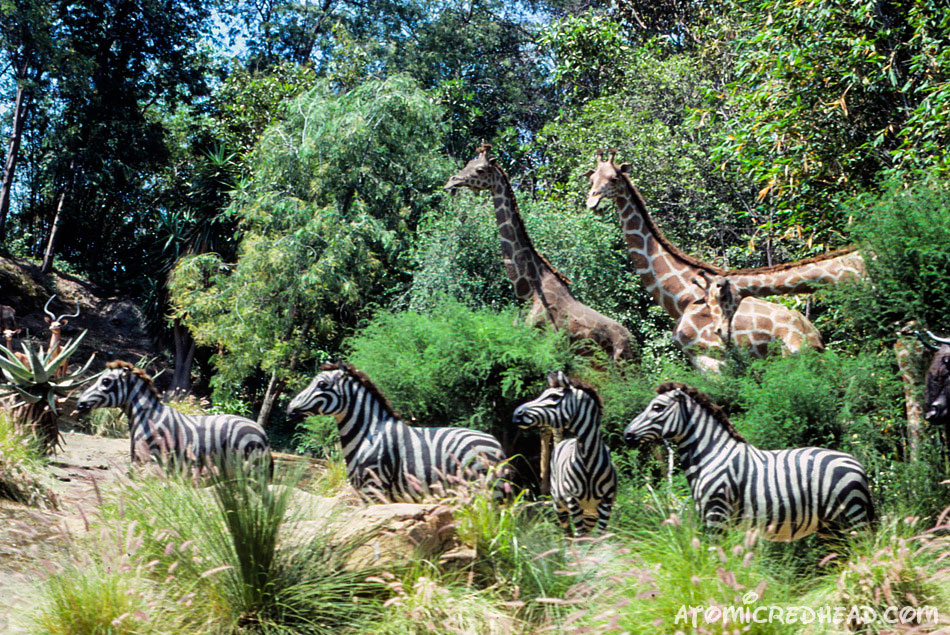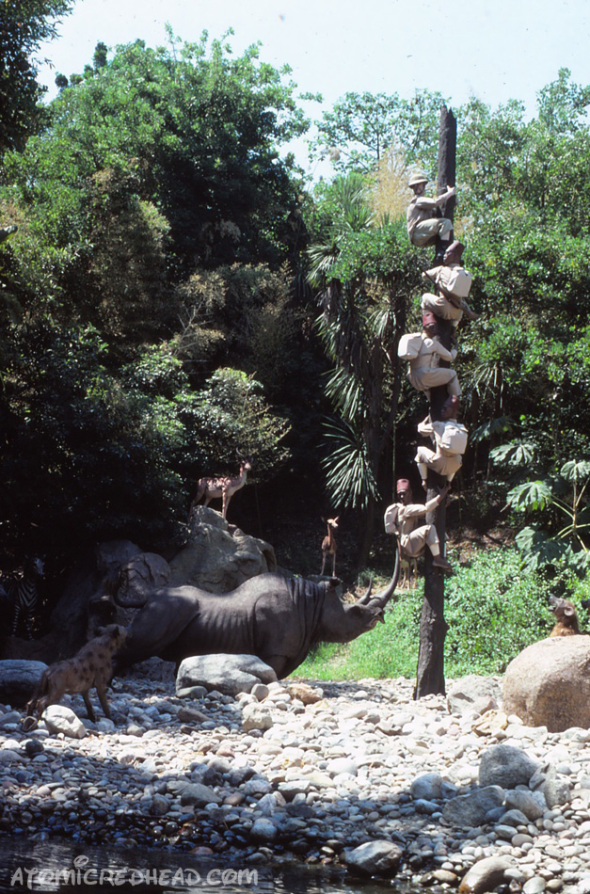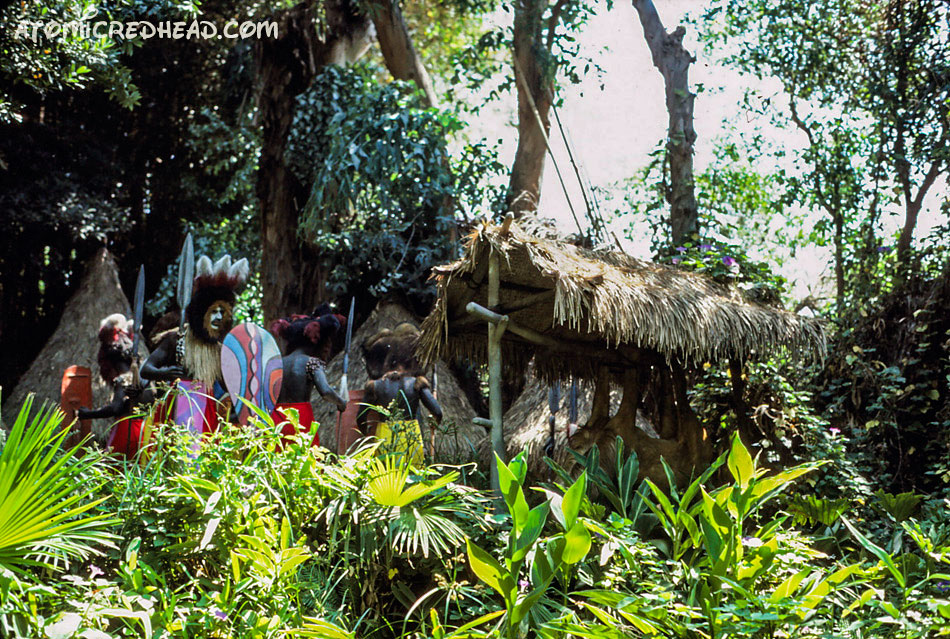 Next door to the Jungle Cruise is the Swiss Family Robinson Treehouse.
Swiss Family Robinson Treehouse, today known as Tarzan's Treehouse. I think Disneyland realized that the popularity of the 1960 film wouldn't last forever, and in 1999 they "upgraded" to Tarzan. A film I really didn't care for at all.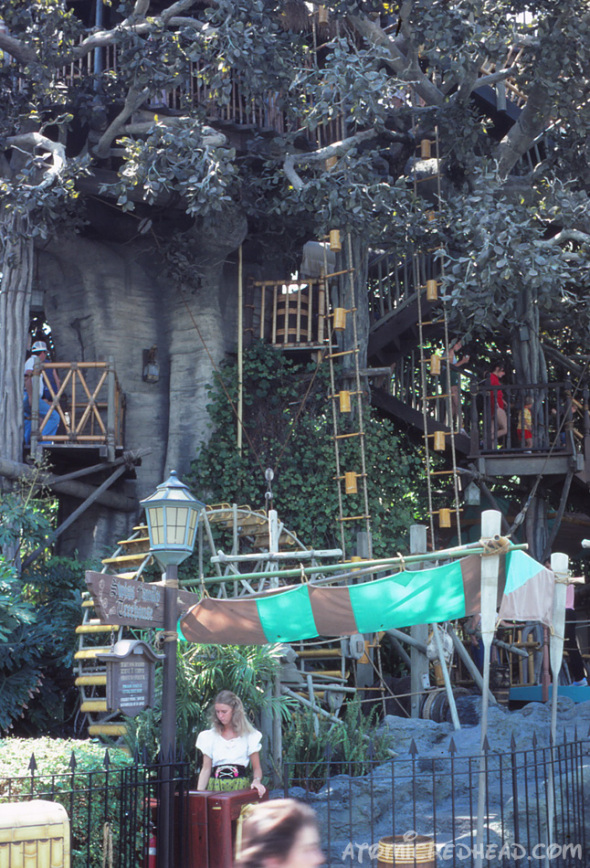 Next up: Frontierland!
Be sure to visit
Atomic Redhead's blog
- it's chock full of nostalgic goodness!
See more vintage & current Disneyland photos on my
Disneyland web pages.