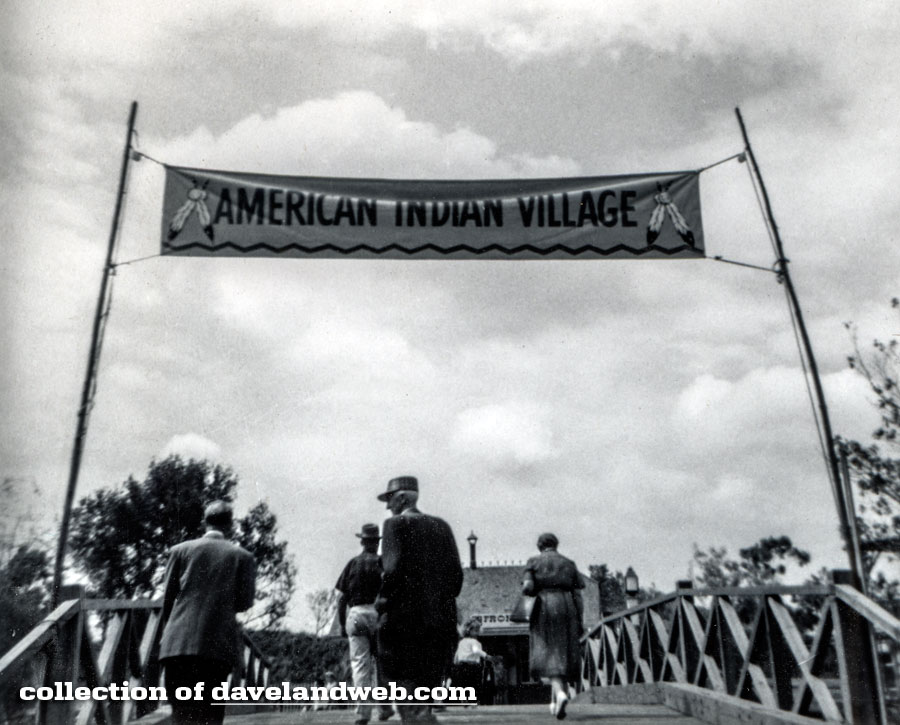 Today's post shows one of my favorite oddities from the long-gone Indian Village in Frontierland. A banner above this bridge alerts you to the wonders of the Indian Village ahead, with the Frontierland Depot peeking out from the background, September 1955.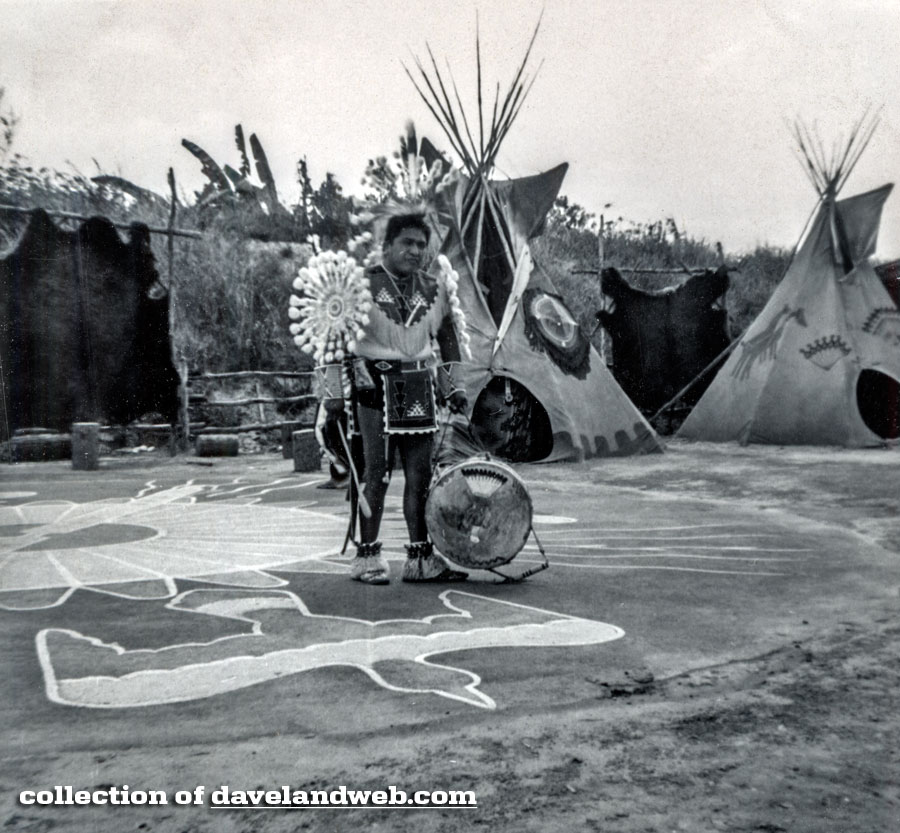 This 1956 shot of the entrance to the Indian Village shows the canoes still under tarps with the ticket booth behind them; either out of season or not quite ready for guests.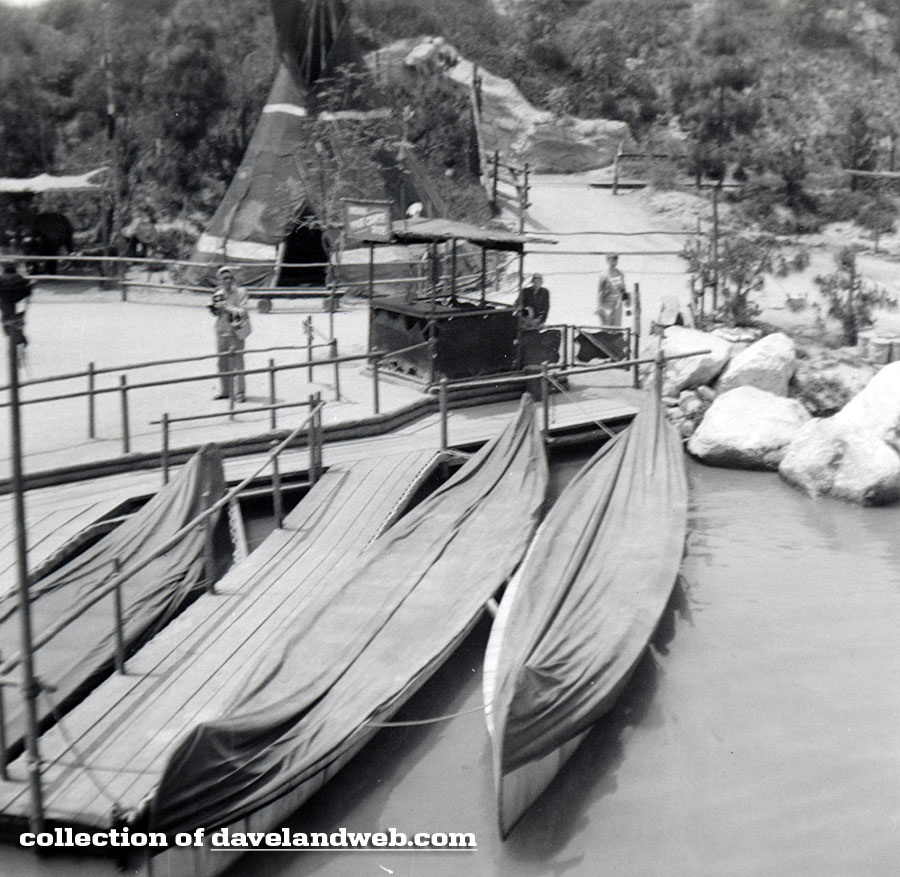 And now we get to the subject of today's post. In Walt's opinion, no Indian Village would be complete without a stuffed buffalo/bison.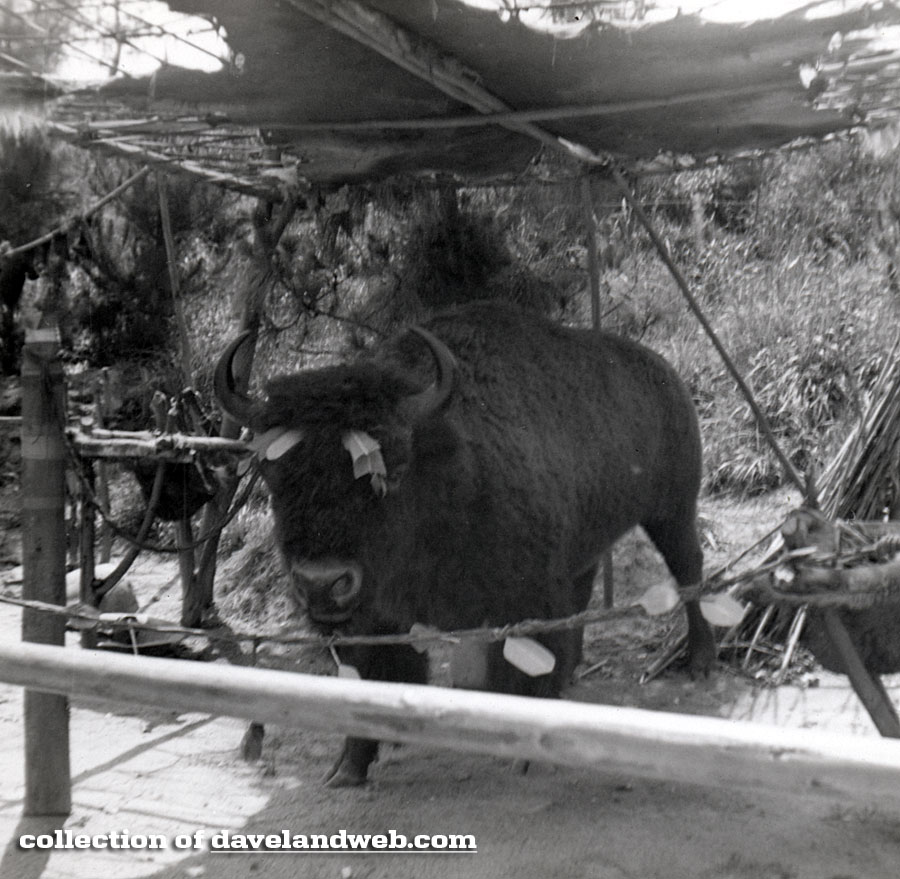 This August 1956 shot shows the same scene in color: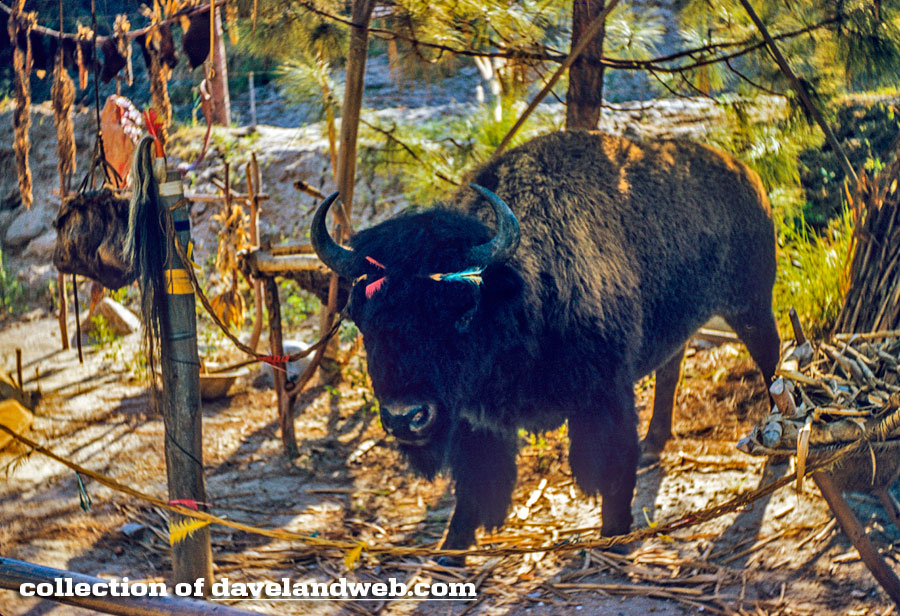 For those who can't get enough of stuffed animals, this photographer wanted you to see more of this area by pulling back for a long shot: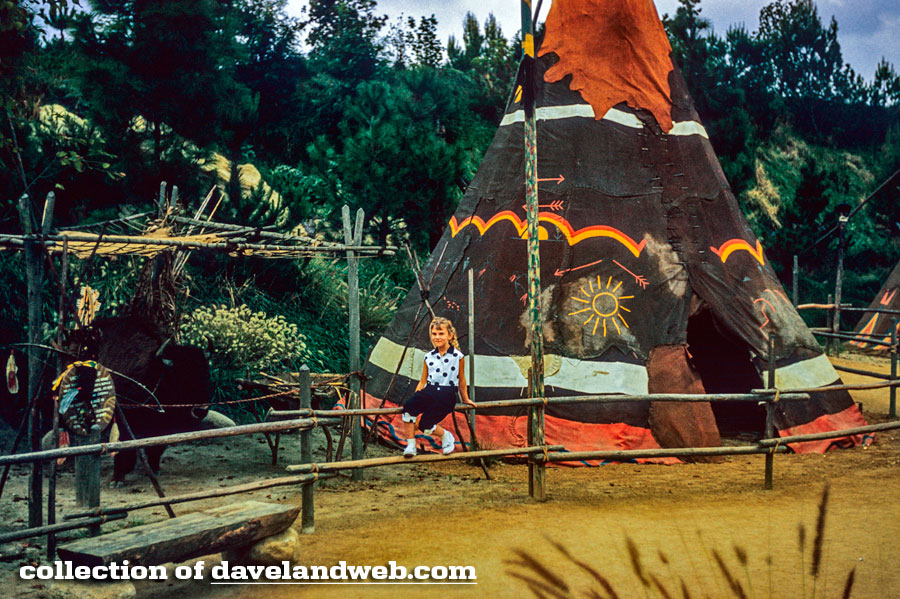 Zooming in for the taxidermy: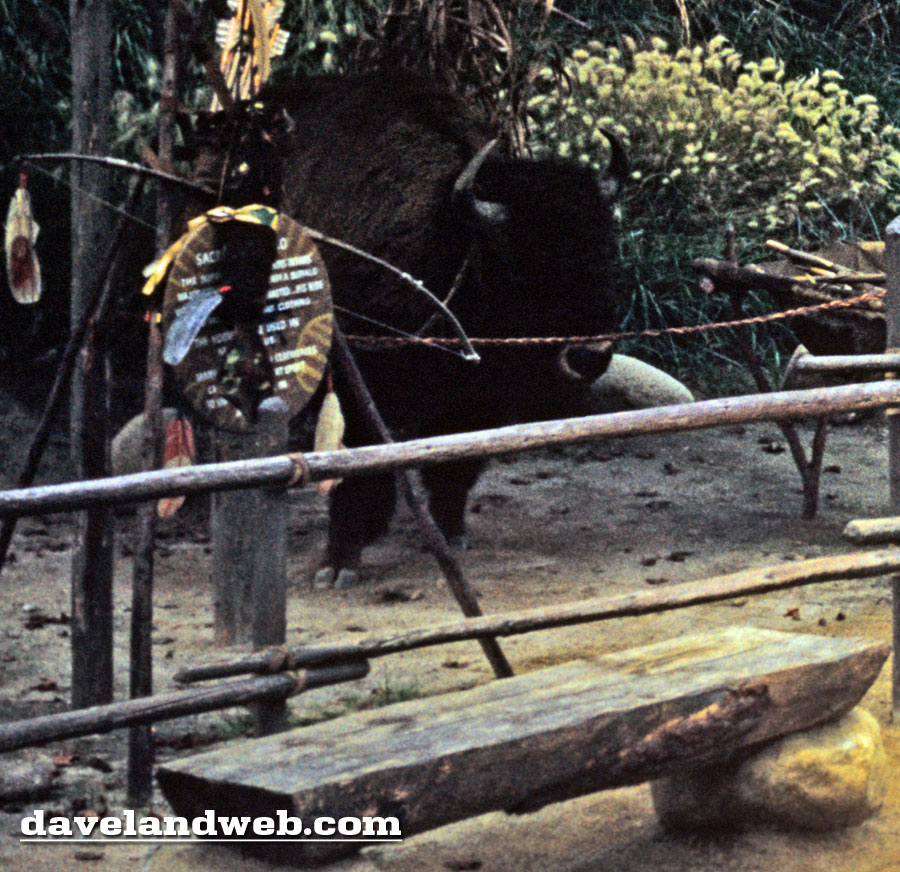 July 1967, he's still there: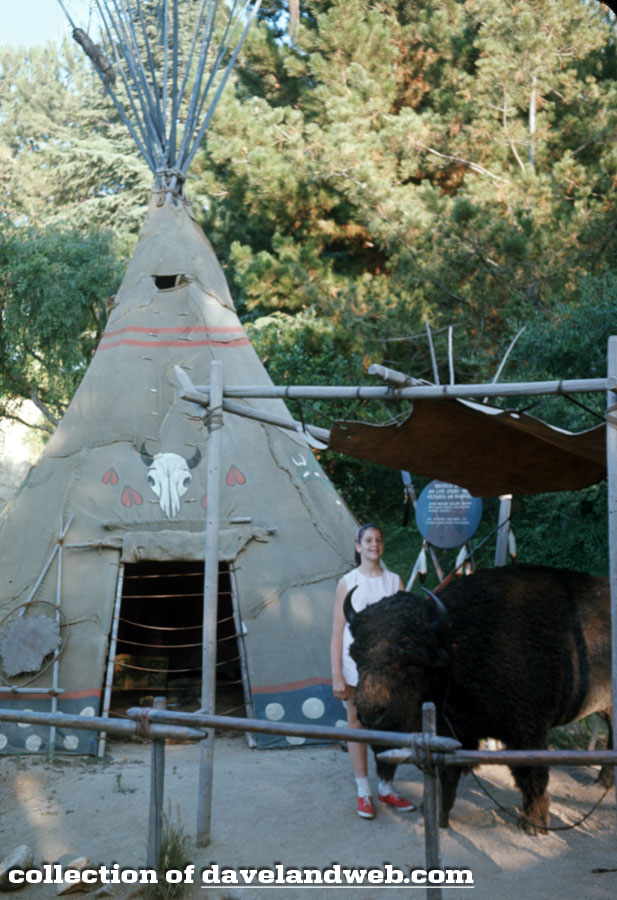 On December 10th, "Mary Poppins" will be released for the first time in High Definition on Blu-ray in a 50th Anniversary Edition.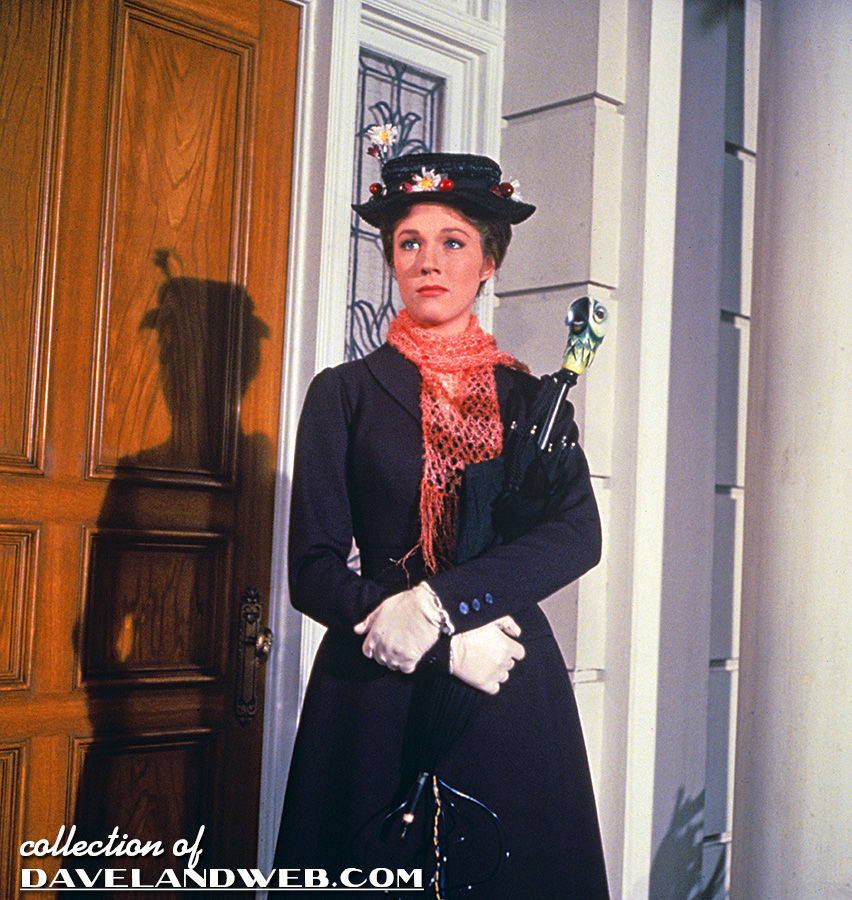 See more vintage Disneyland Indian Village photos on my
Indian Village web page.