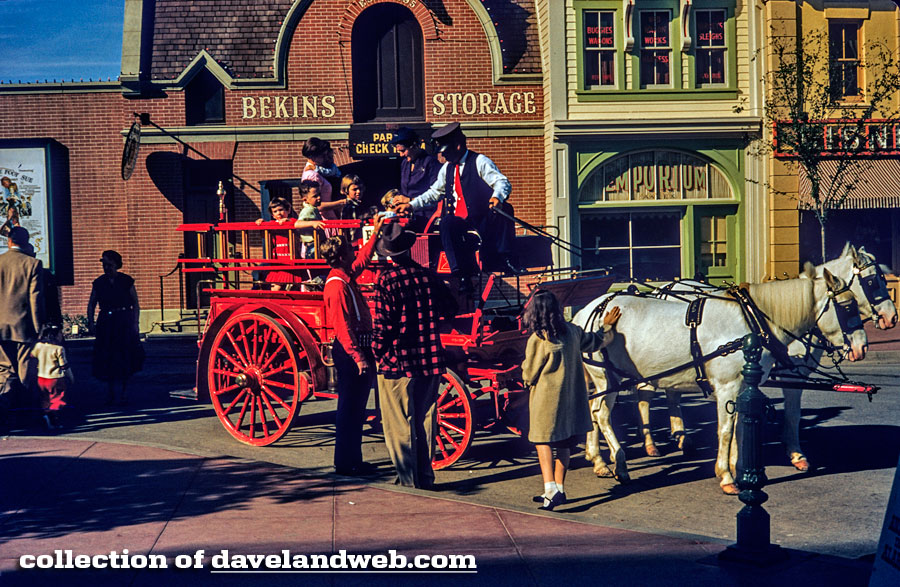 After yesterday's post, I thought it only fair to celebrate the other fire-fighting vehicle at the park, aka The Horse-Drawn Fire Wagon/Chemical Wagon, as seen in this March 8, 1956 photo. Today, you'll find this authentic reproduction inside the Disneyland Fire Department next to City Hall, where it is surrounded by hats, axes, and other props that you might have found inside a turn of the century Fire Station. The wagon is no longer used on Main Street, U.S.A. to carry guests; instead, it makes a great place for younger guests to explore and to have their photo taken.
This vintage shot shows the Fire Wagon at the Disney Studio backlot, before reaching its home in Anaheim.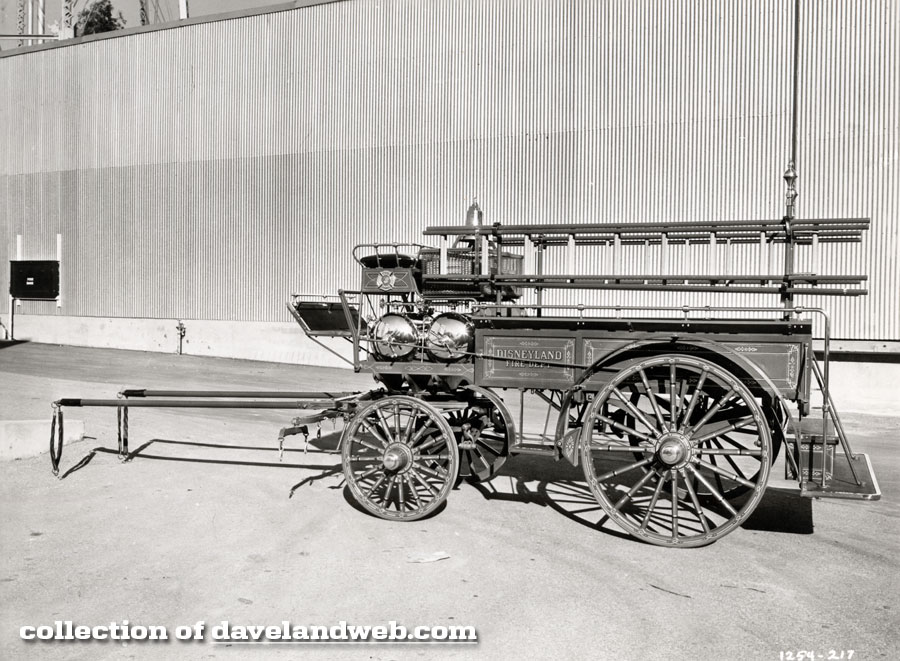 This next batch of images are from the 1960's, and were taken for "Vehicle Documentation." Whatever that is.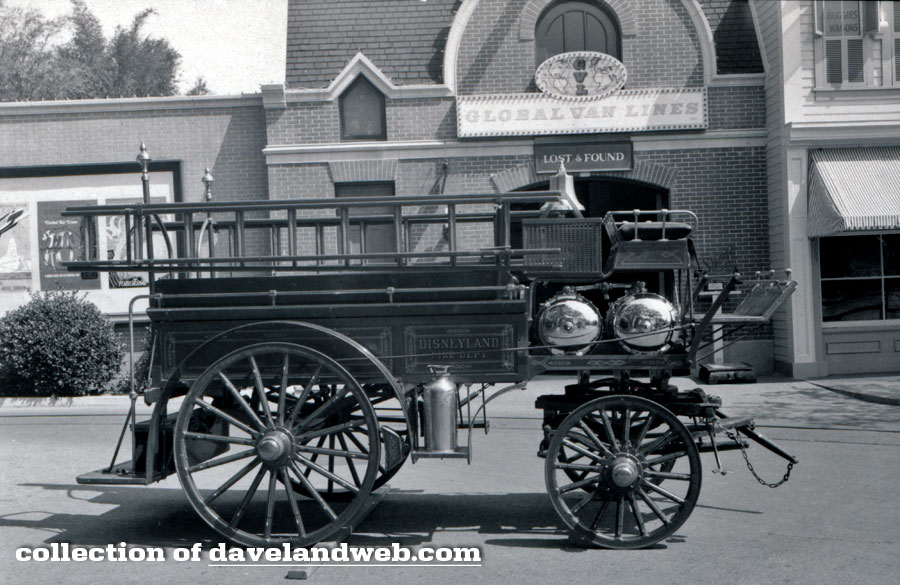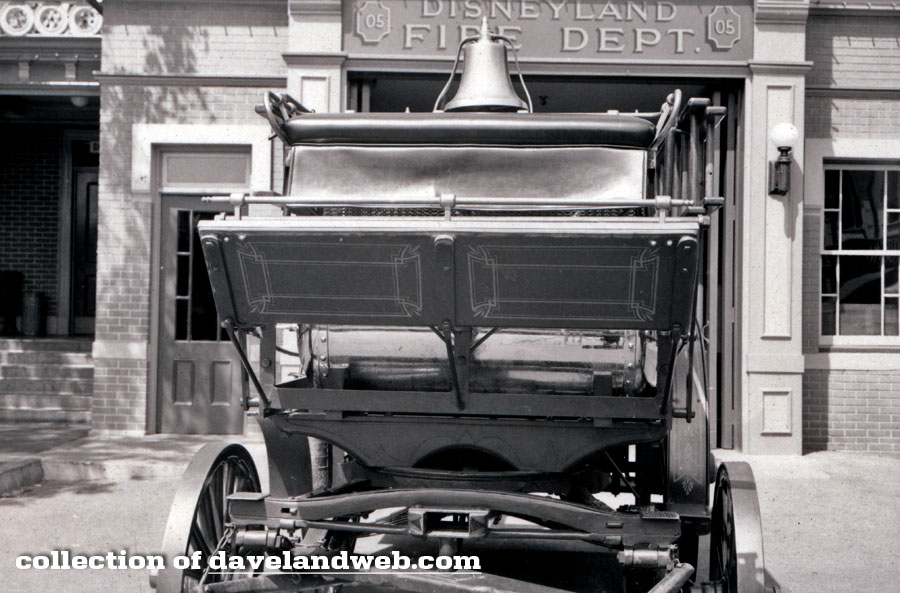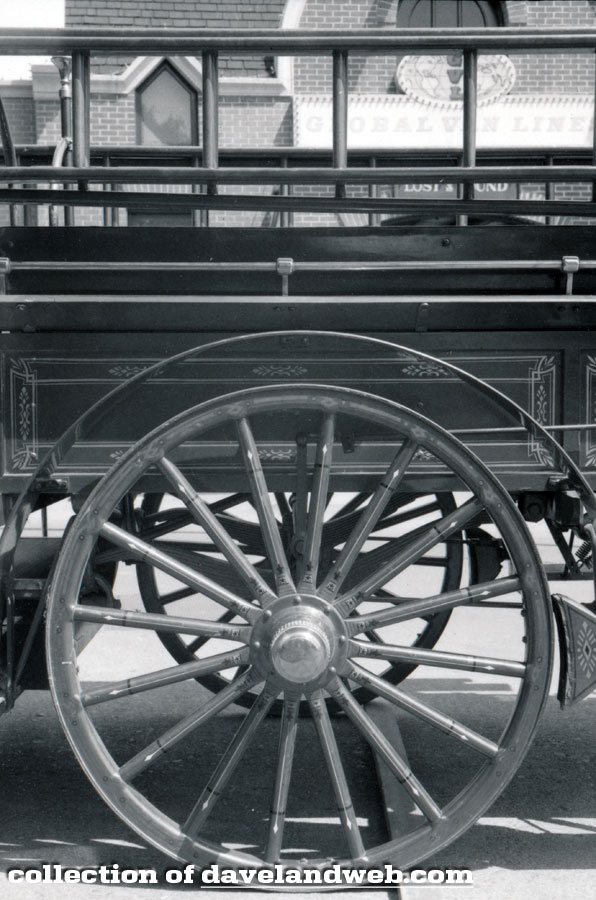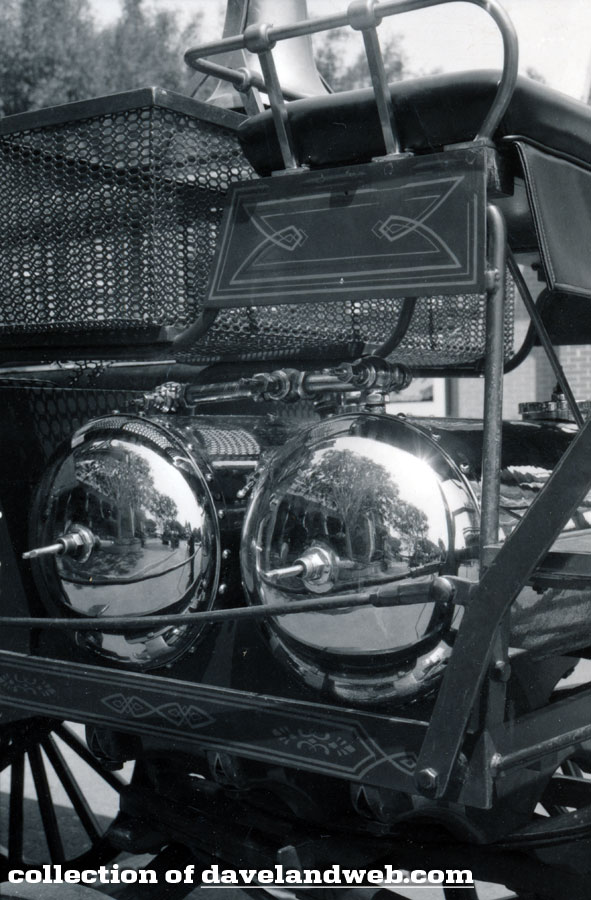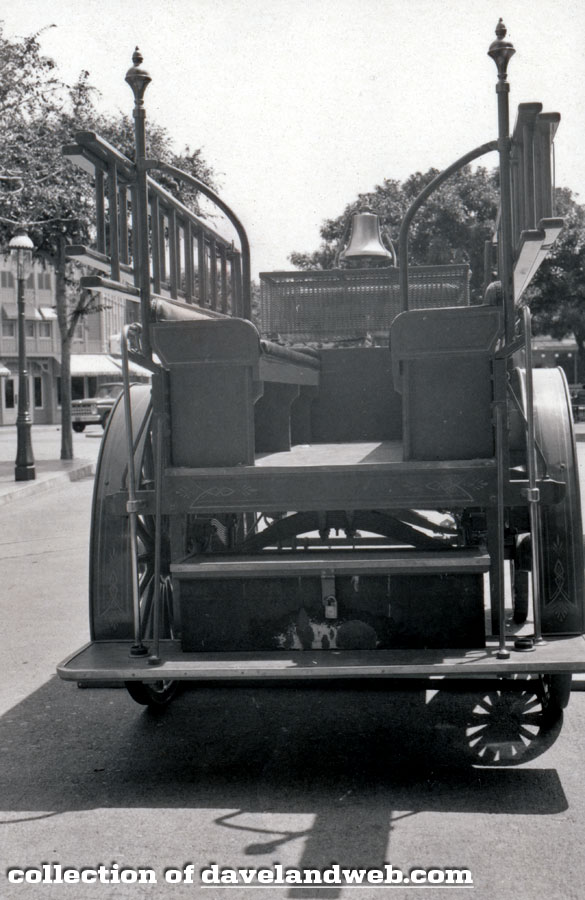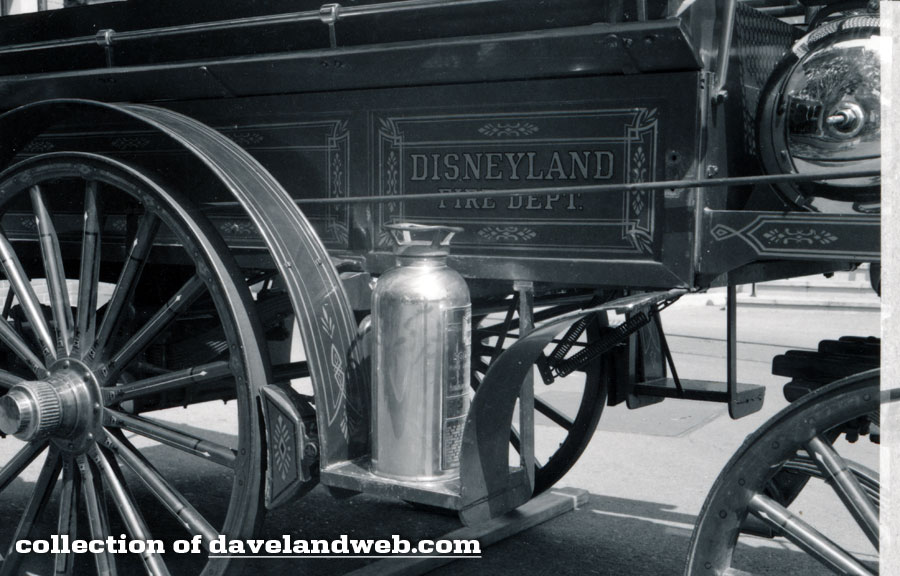 Most likely they were meant to be a record of the detailing of the Fire Wagon.
Today, despite being climbed on and kid-handled by guests of all ages, the Fire Wagon still sparkles.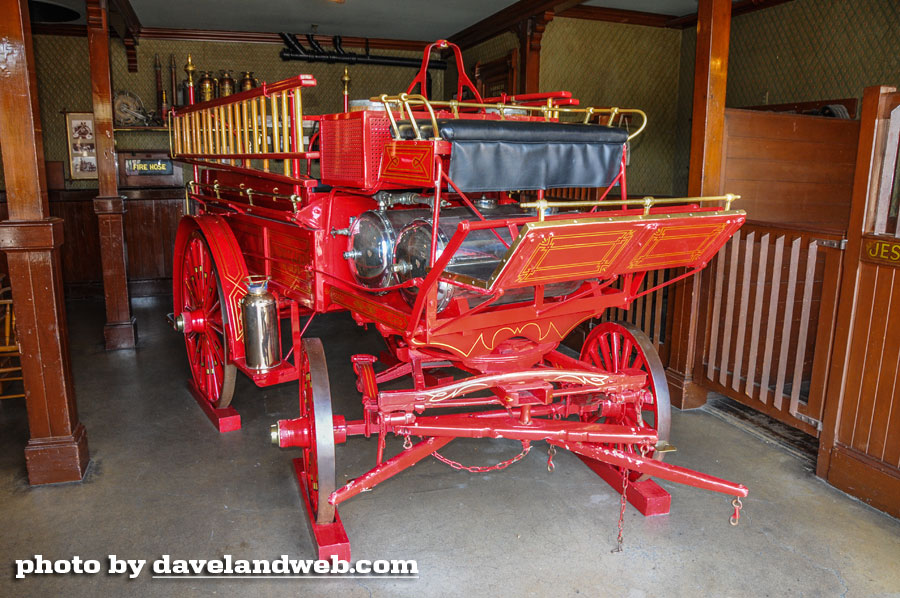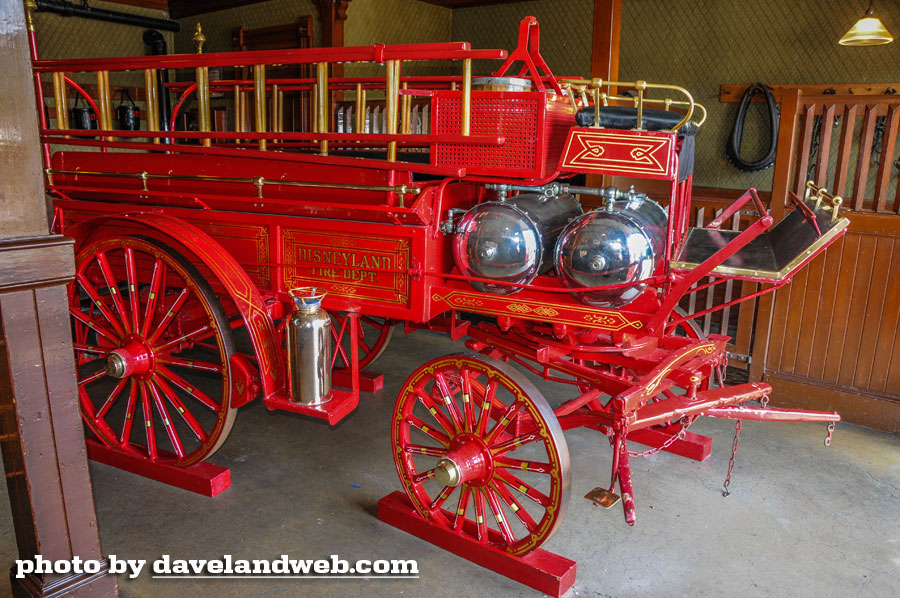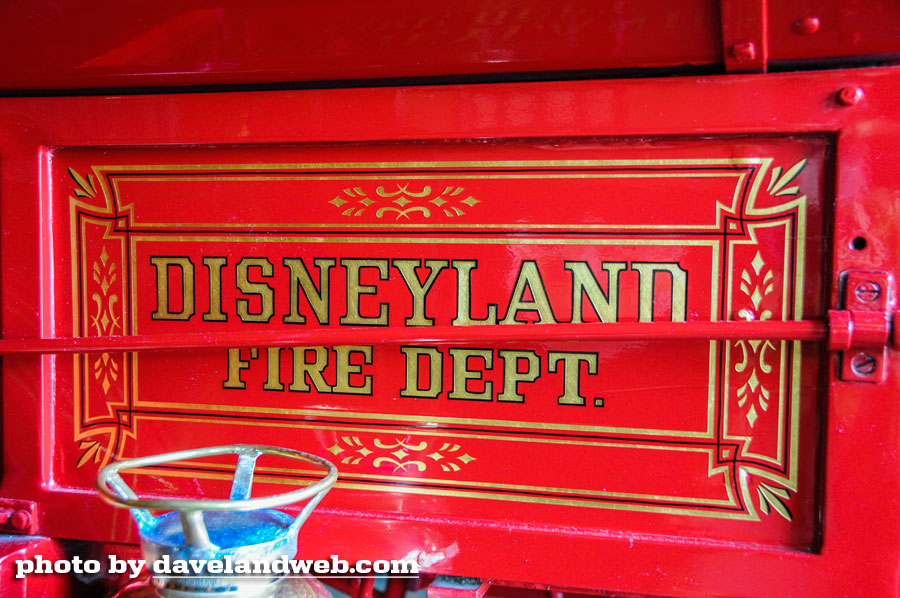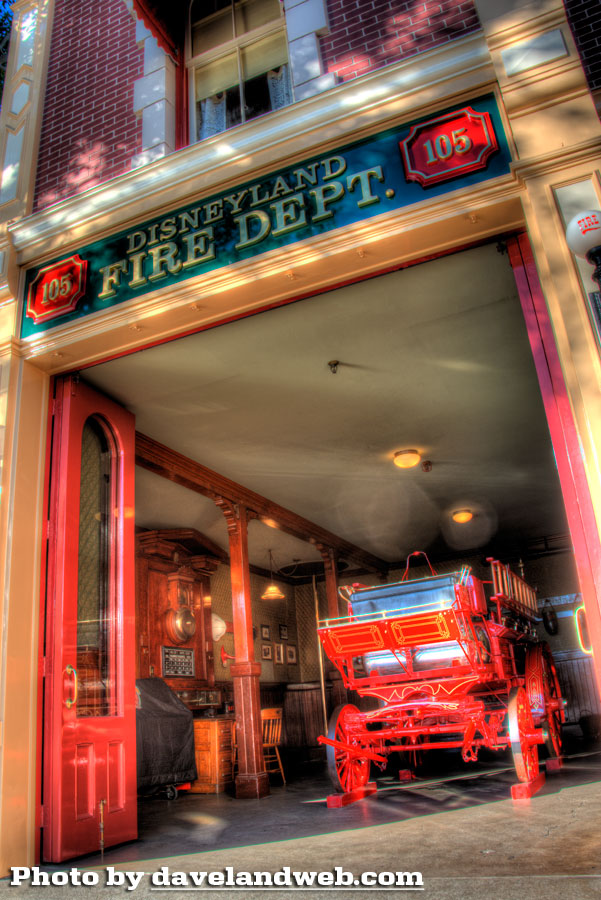 Be sure to pay attention to it next time you are running through Town Square on the way to Star Tours!
See more vintage & current Disneyland Fire Department photos on my
Fire Department web page.