The final installment of the
Atomic Redhead
Trilogy unveils itself today in Fantasyland. The first three shots are most likely taken from a Skyway bucket on the way to Tomorrowland.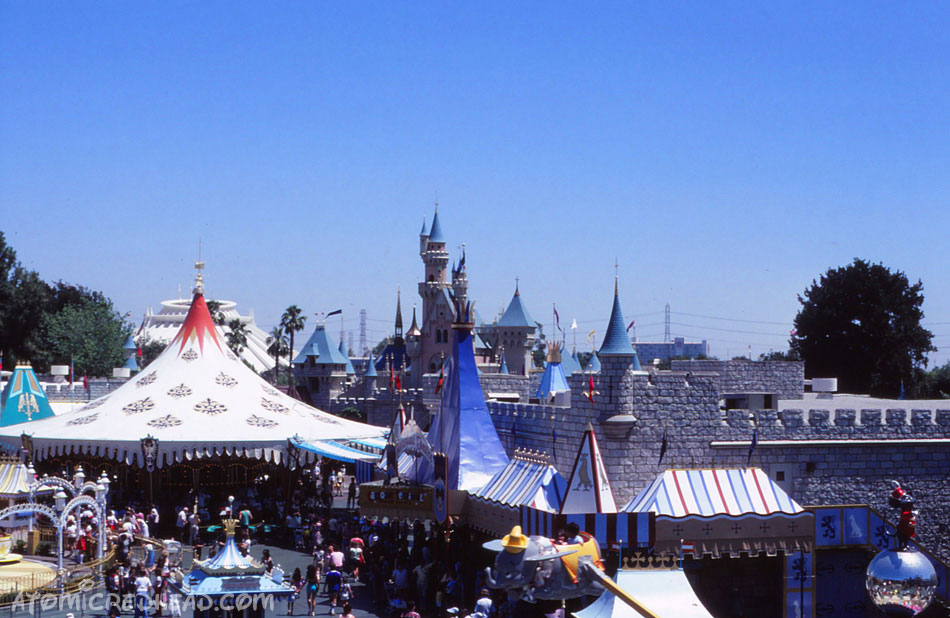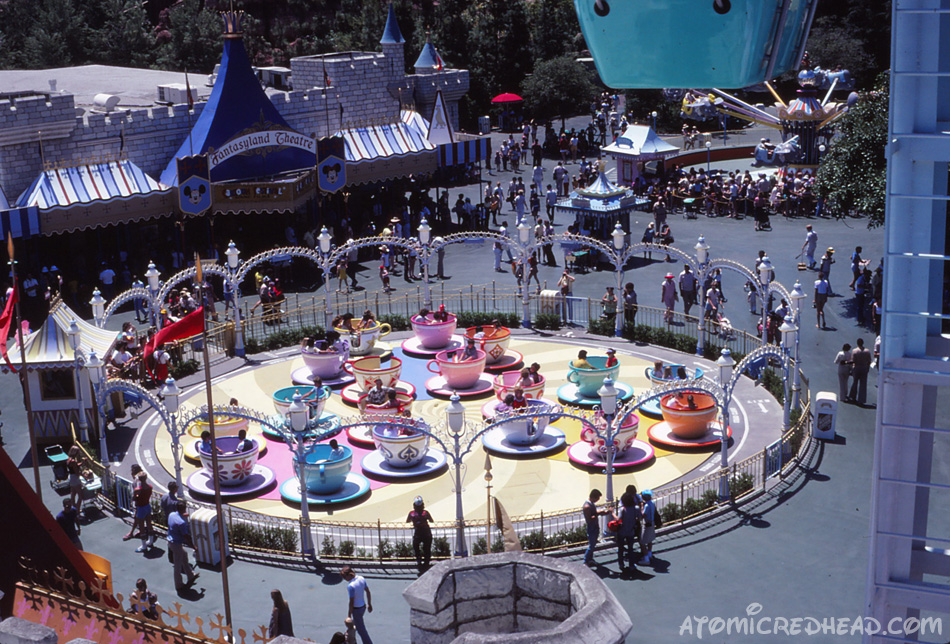 Janey describes the Fantasyland that her photos captured, taken before the 1983 revamp:
Up until 1983 (when much of the greater Los Angeles area was gearing up for the 1984 summer Olympics) Fantasyland featured painted plywood facades to their attractions. Walt had always dreamed of making Fantasyland akin to a small fairytale-medieval-esque town surrounding Sleeping Beauty's Castle, but with Disneyland already over budget, he had to cut things back. Then, in the early 80s Disneyland's Imagineers brought Walt's dream to life. New facades were created, new attractions such as Pinocchio's Daring Journey were added, a few attractions got moved, including Dumbo and the Mad Tea Party, and some were gone forever, such as Skull Rock and the Chicken of the Sea Restaurant pirate ship.

Janey's photos capture both Skull Rock...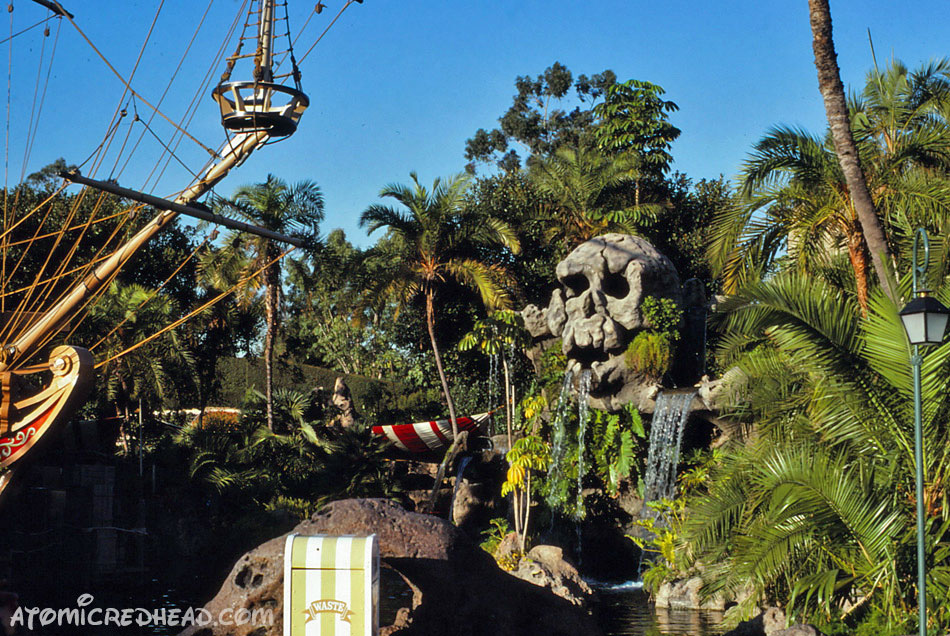 and the long-gone Chicken of the Sea Pirate Ship Restaurant: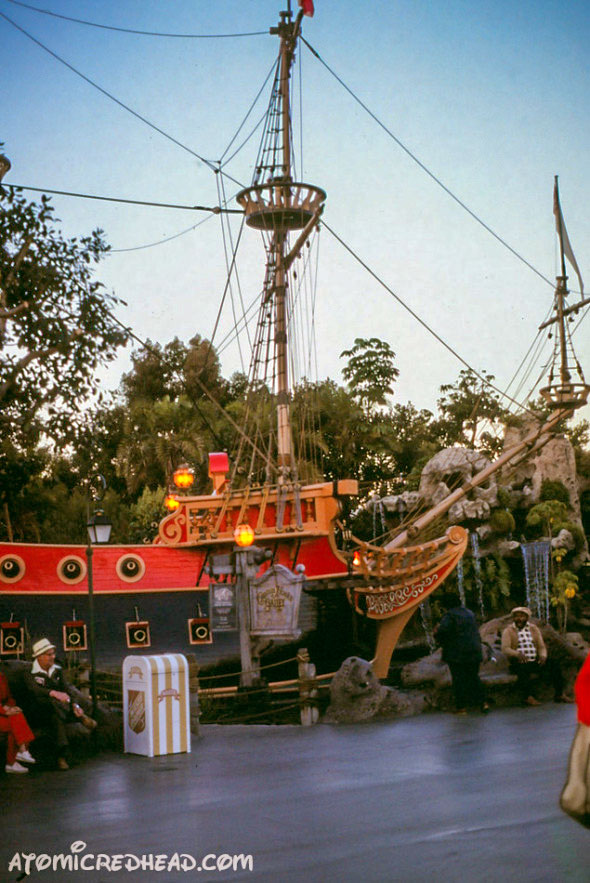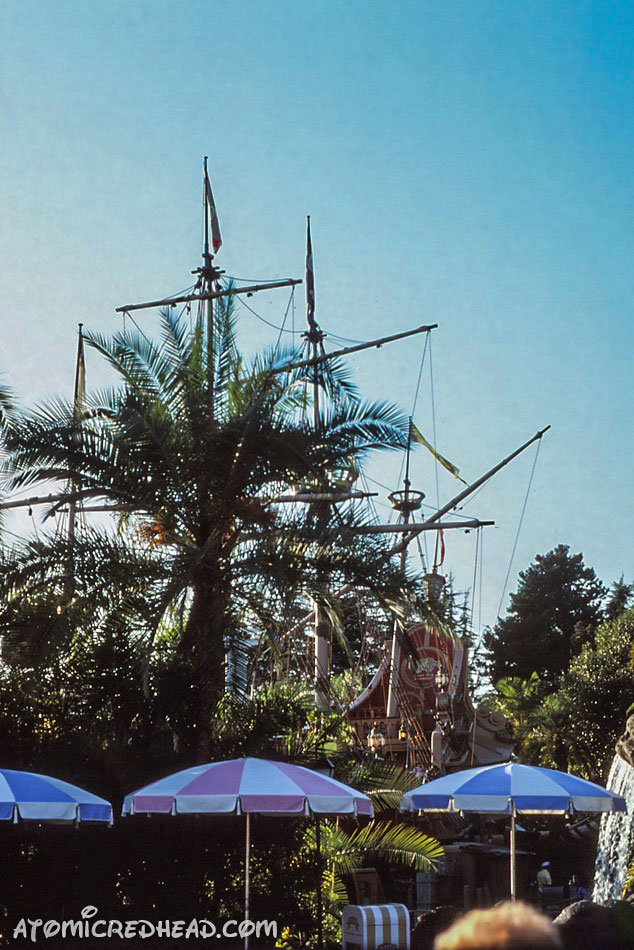 It's a Small World has seen quite a few different paint schemes over the years. I'm quite fond of this blue, white and gold!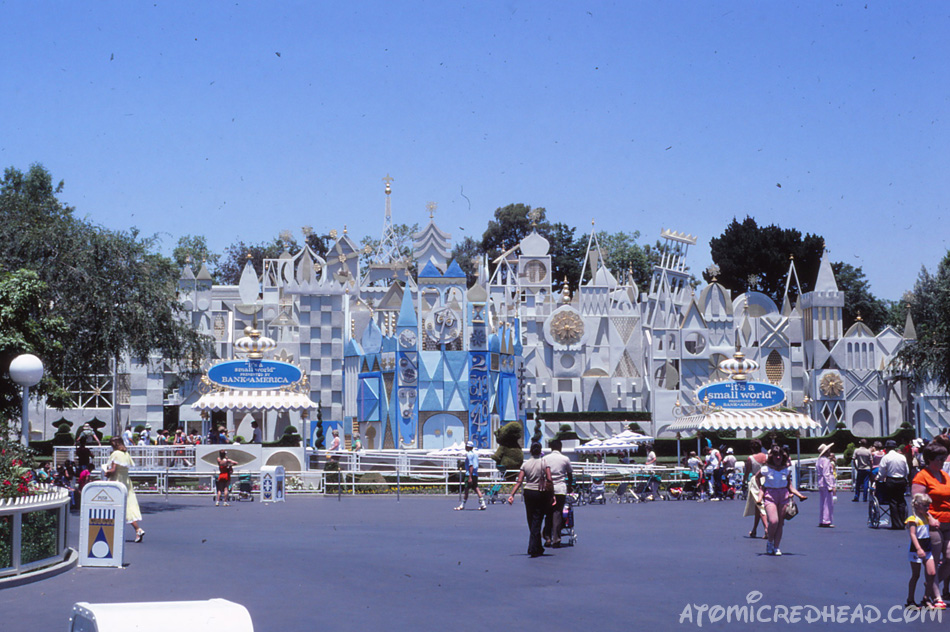 I agree, Janey! Here are a few more random Fantasyland shots from Janey's collection, including the Alice in Wonderland attraction: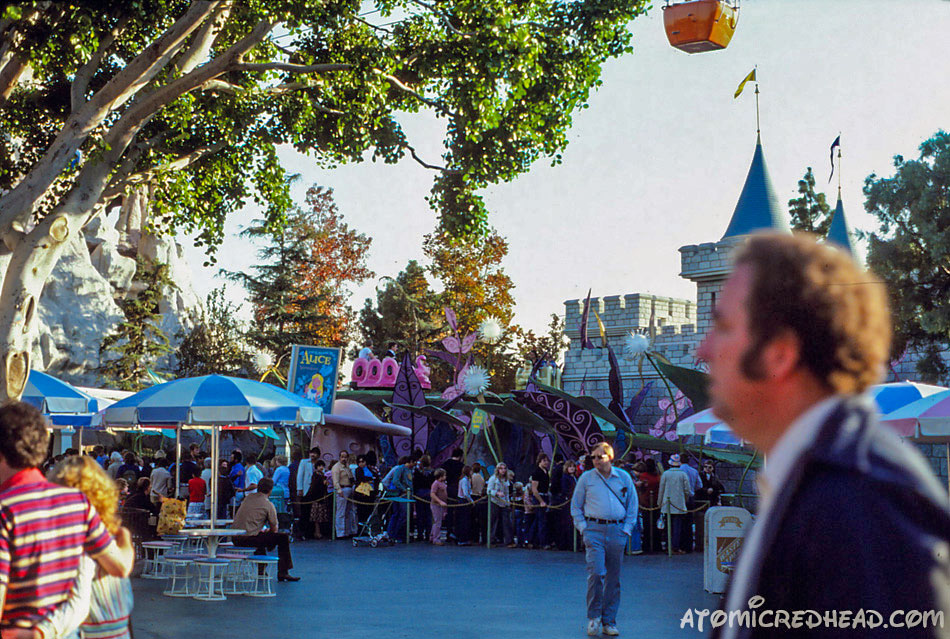 Dumbo Flying Elephants: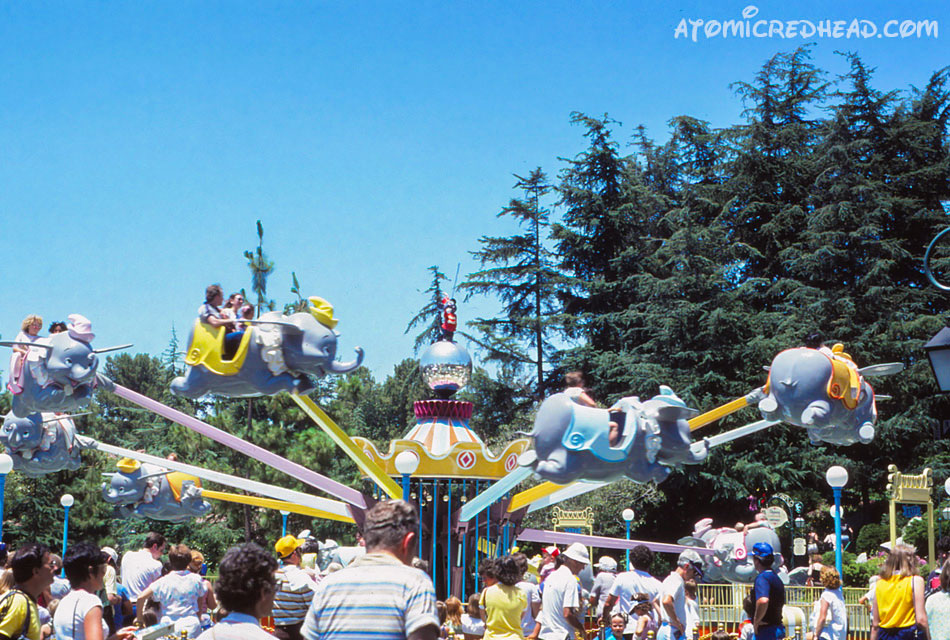 and Casey Junior chugging through Storybook Land: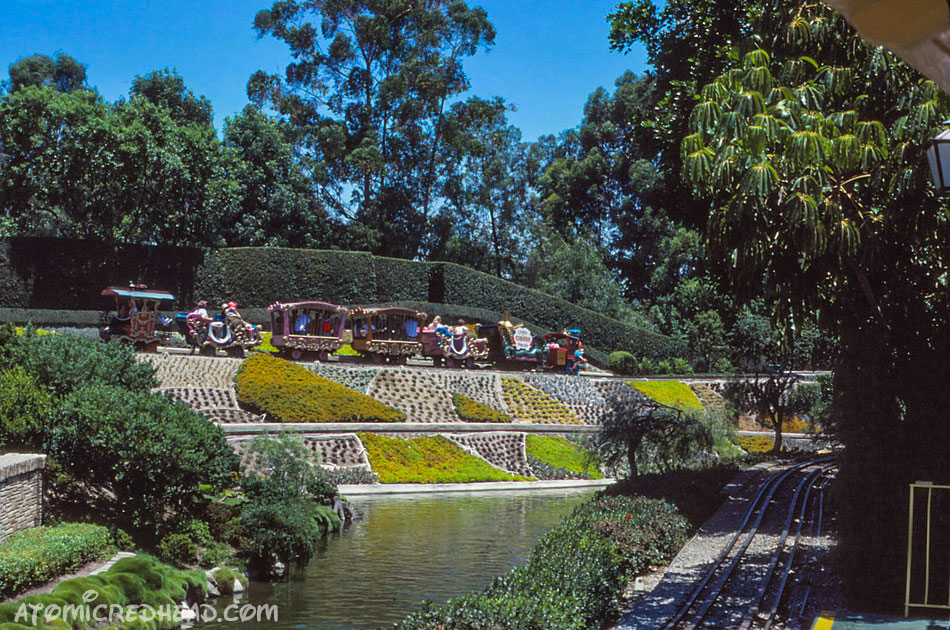 This one of Monstro is one of my faves from Janey's collection: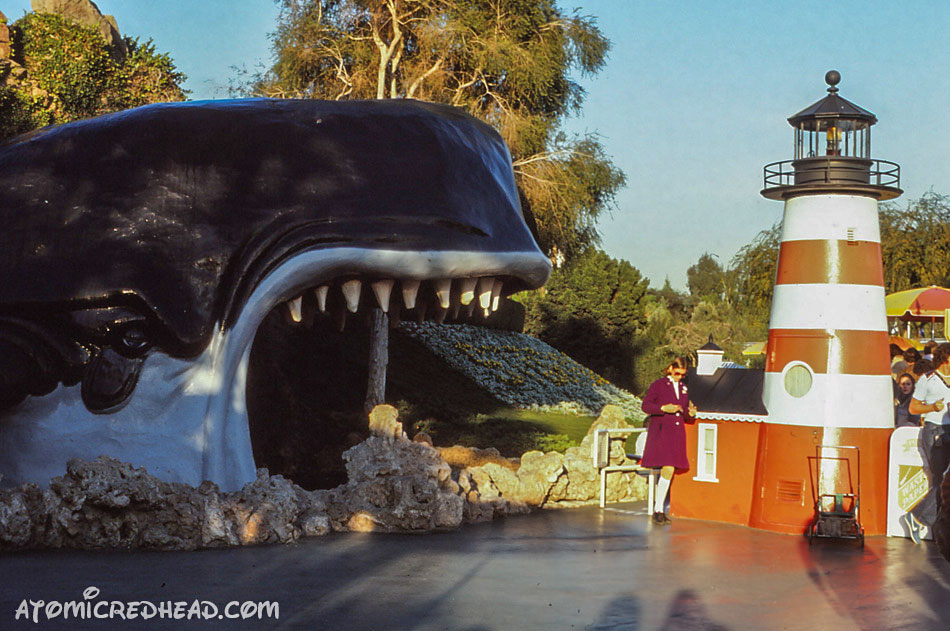 Janey wraps things up with this:
While I love super early Disneyland images from the 50s and 60s, I think that the late 70s and pre-83 images of Disneyland are rather interesting too. They showcase both the new and the old – the familiar attractions and scenes with lost attractions and facades. When you uncover photographs from this time period you are blessed with images of the old Fantasyland, while just a few snapshots later, you can find Big Thunder and Space Mountain.

Thank you, Dave for this opportunity to share these pictures!
Thank you, Janey - it was great having you "stop by."
See more Disneyland Kodak Picture Spot photos on my
Kodak web page.