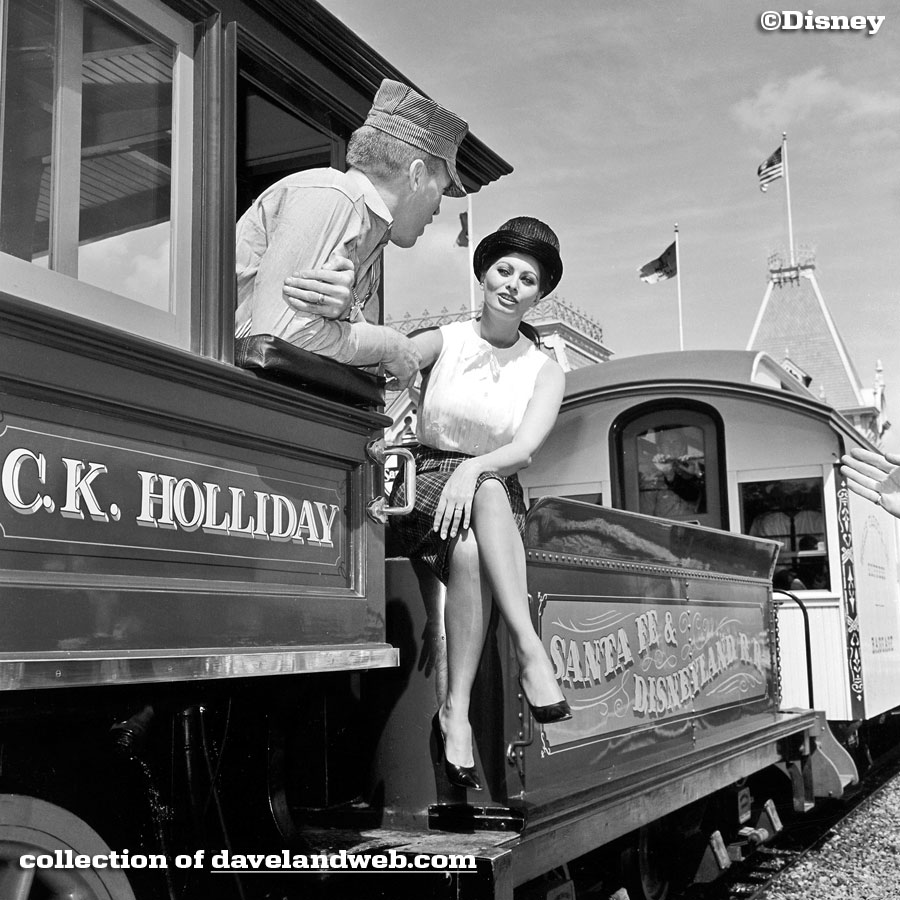 2005 was a significant year for Disneyland in Anaheim; besides celebrating the 50th Anniversary of its opening, it also heralded a turnaround in the Disney Corporation's opinion of the park. Realizing that there was a huge interest in the park's history as well as its future, the powers that be realized that they needed to pay homage to both. In a publicity packet that was released for the 50th Anniversary, a number of images were released from the archives, including the first shot of Sophia Loren at the Main Street Train Station, 1963. Can you imagine what was going through the engineer's head while this photo was taken, with Loren's shapely legs draped over the side of the seat?
Although almost every inch of her skin is covered, Audrey Hepburn's smile radiates enough sunshine and warmth to distract the rain that forced her and husband Mel Ferrer to carry umbrellas. Son Sean is on the left in this 1967 photo, showing them in front of the small world attraction.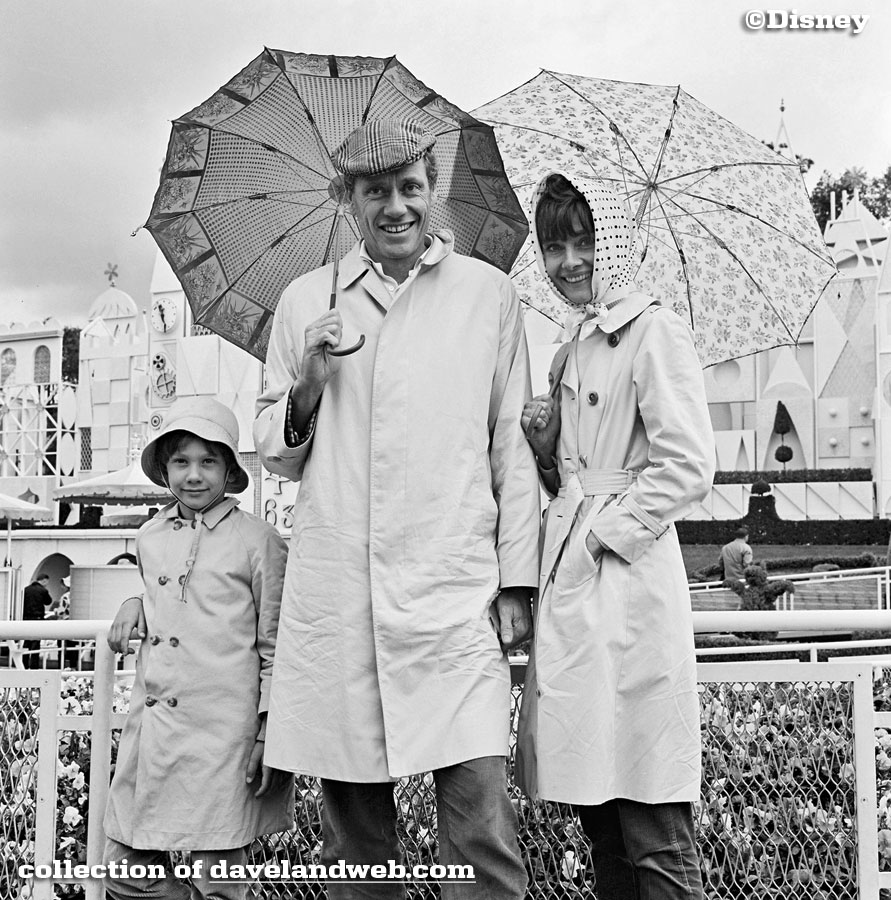 Elizabeth Taylor, throwing a little shindig at Disneyland in 1992 to celebrate her 60th Birthday Party: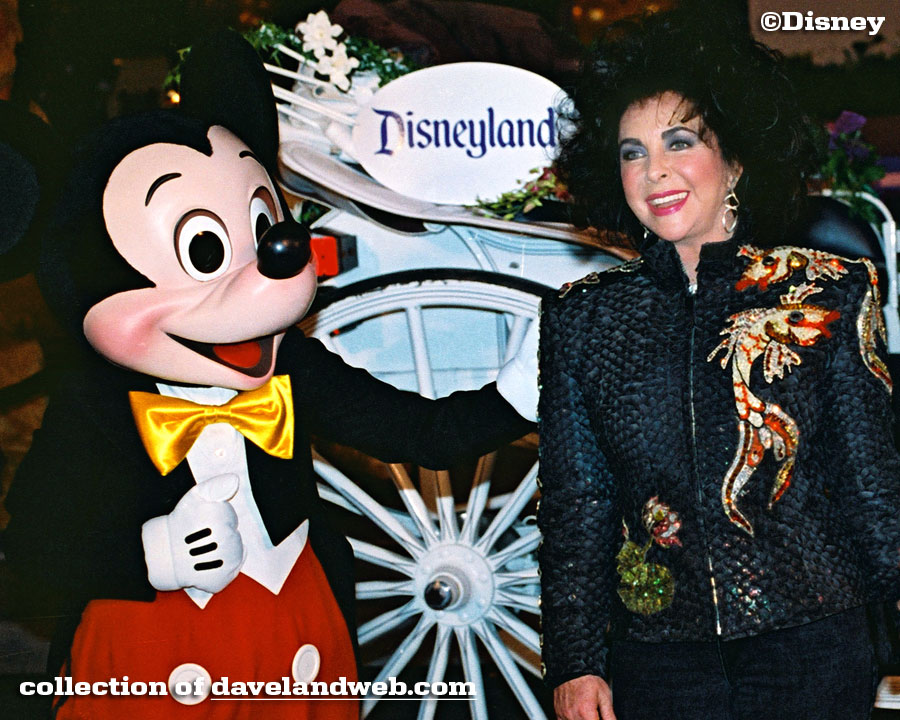 Entertainer Danny Kaye on the Autopia. Although the press packet labels this as a 1955 photo, the Skyway in the background negates that: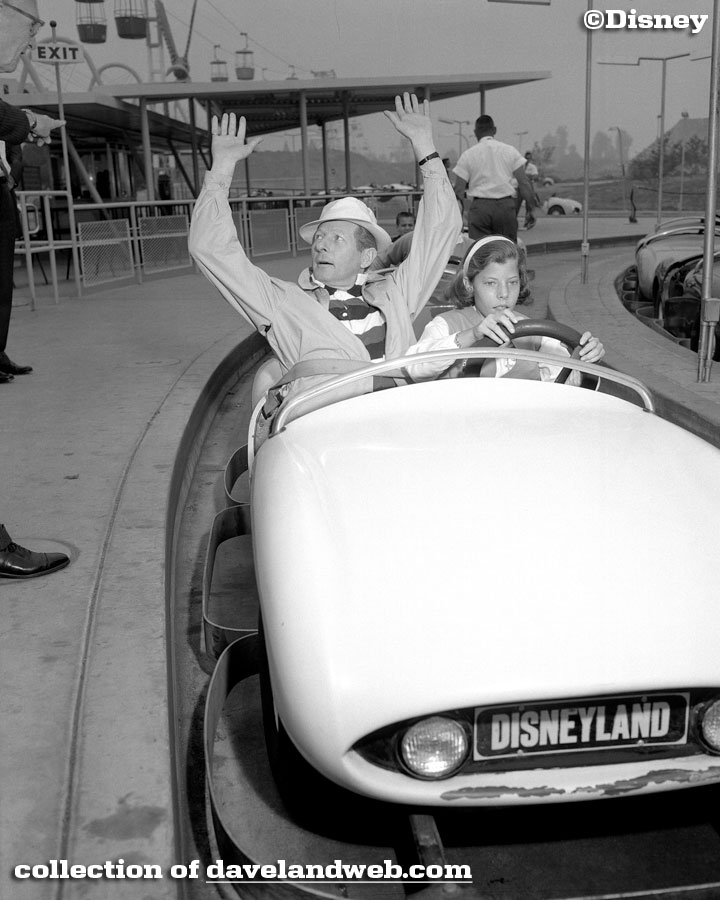 Legendary jazz great Louis Armstrong is shown jamming aboard the Mark Twain, circa 1961: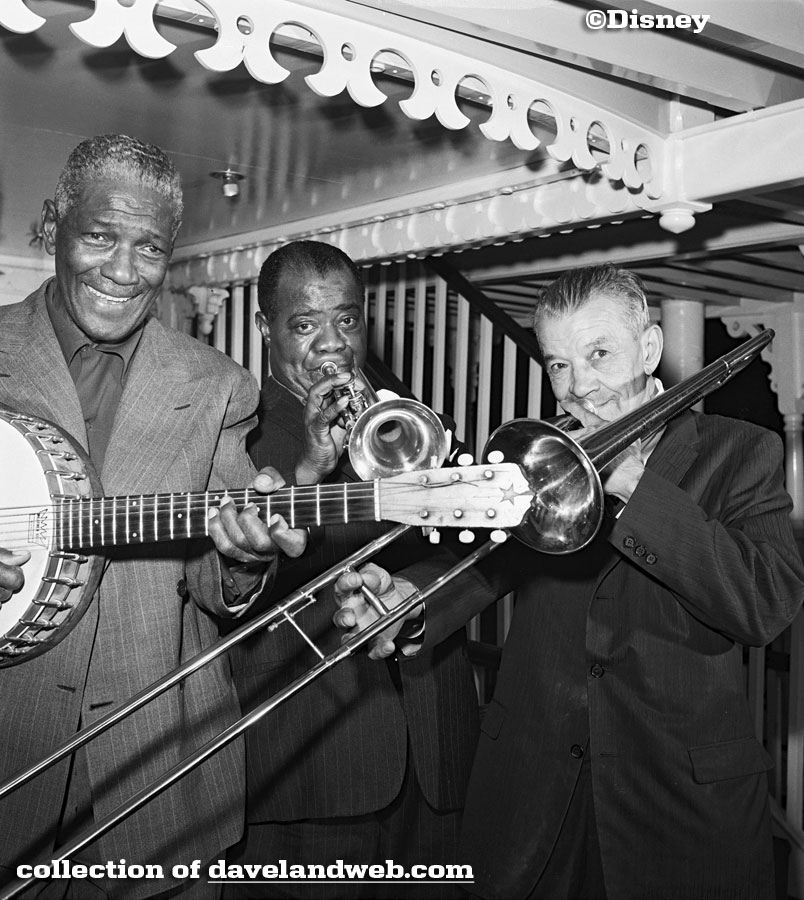 Anwar Sadat is given a warm welcome by Pluto in this 1966 photo: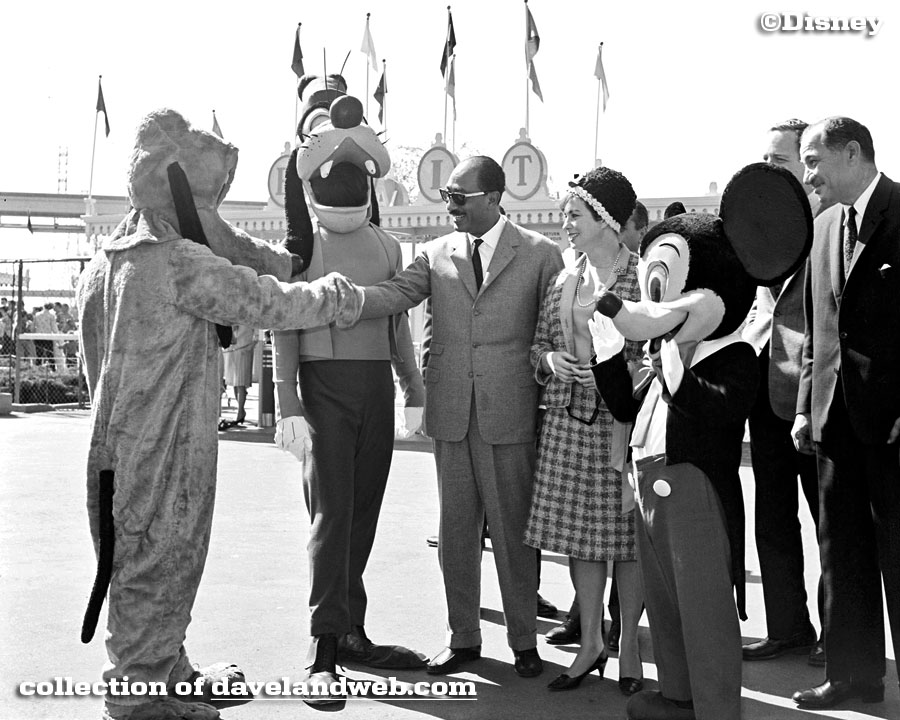 Bob Hope yucks it up with Goofy, Pluto, and Mickey at the entrance in this 1973 shot: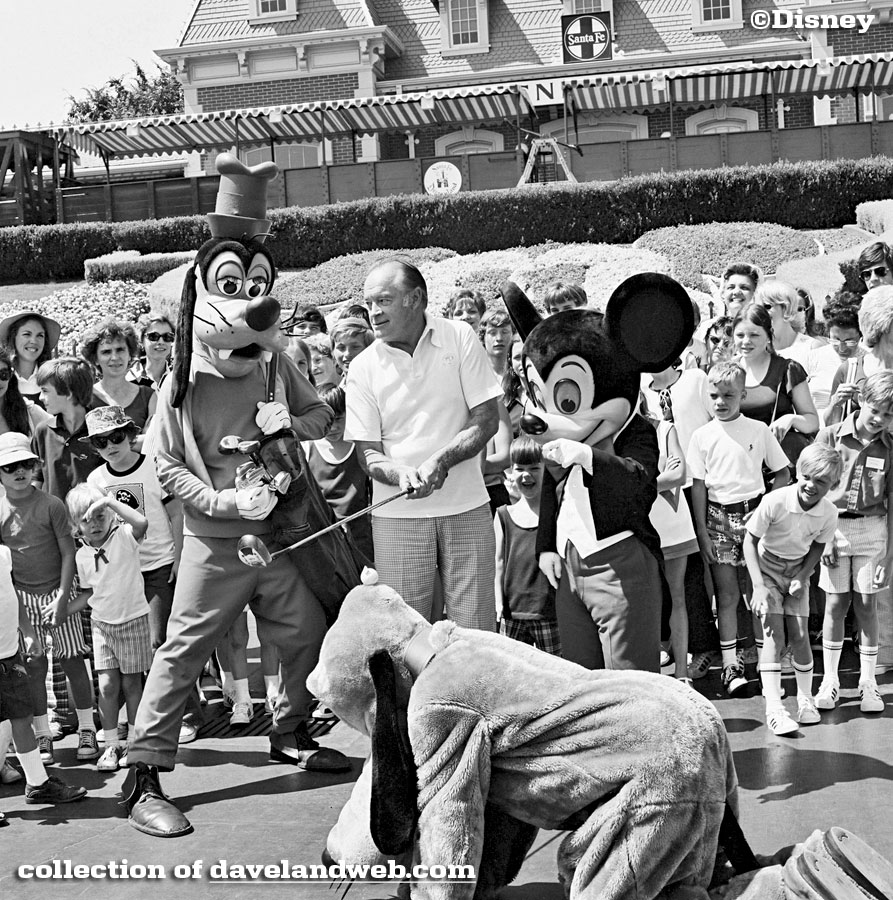 Last one for today shows a jubilant Walt aboard the Ernest S. Marsh: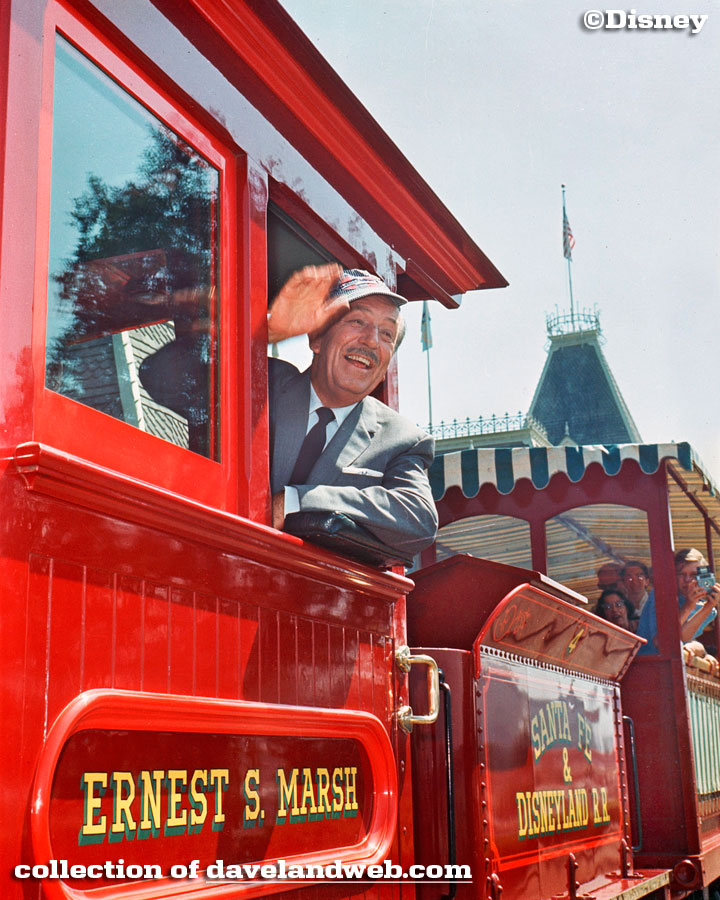 See more vintage & current Disneyland photos on my
Disneyland web pages.