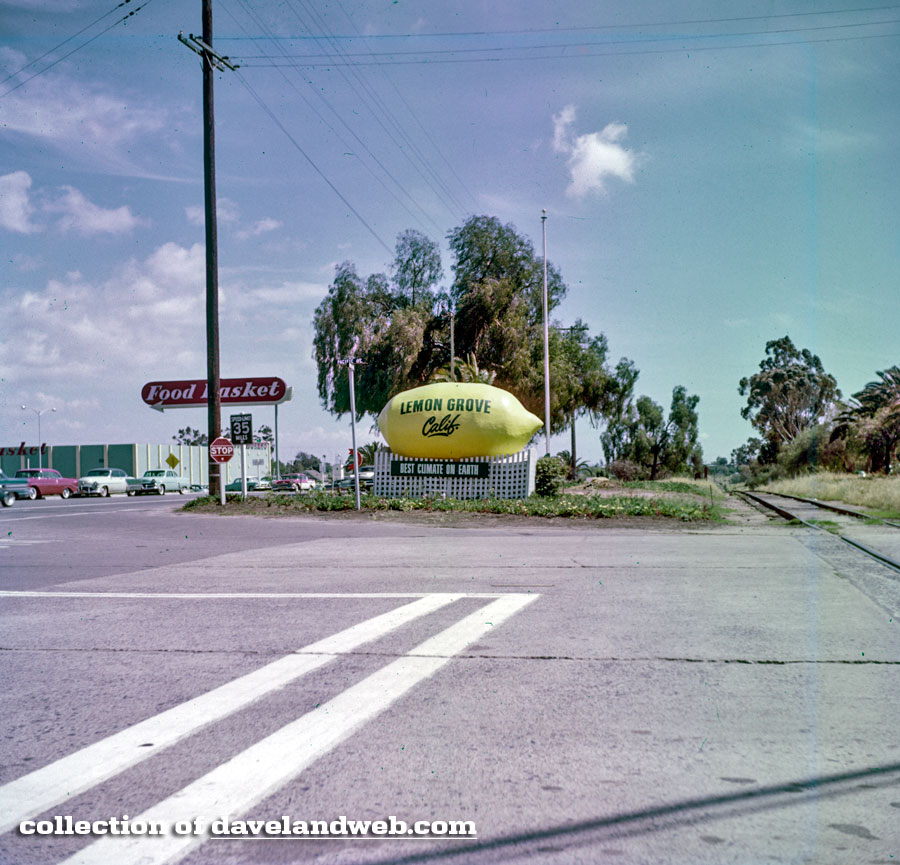 Just a few miles east of San Diego, Lemon Grove was once a typical small-town community with a Main Street...and a giant lemon. My Great uncle, Tony Sonka, and a committee of local ranchers commissioned an architect to design a huge lemon, inspired by the town's victory of the 1928 trophy for best fruit at the county fair. Here's how the community's icon looked in the 1950's. In the background you can see the sign for The Food Basket, which was where most of the residents bought their groceries (including my family).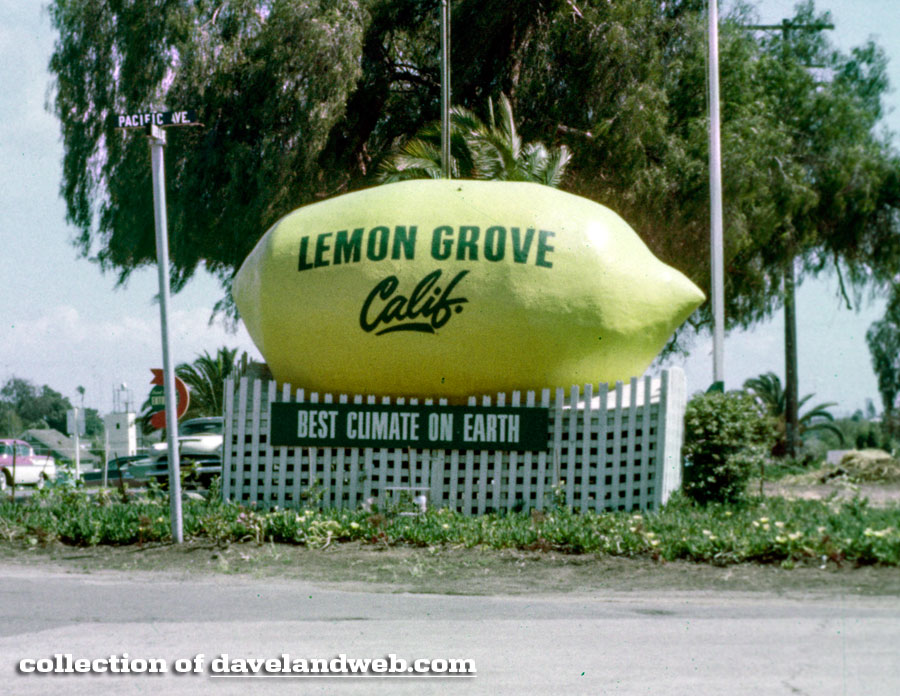 A comparison shot from 1993, showing a more permanent concrete support base: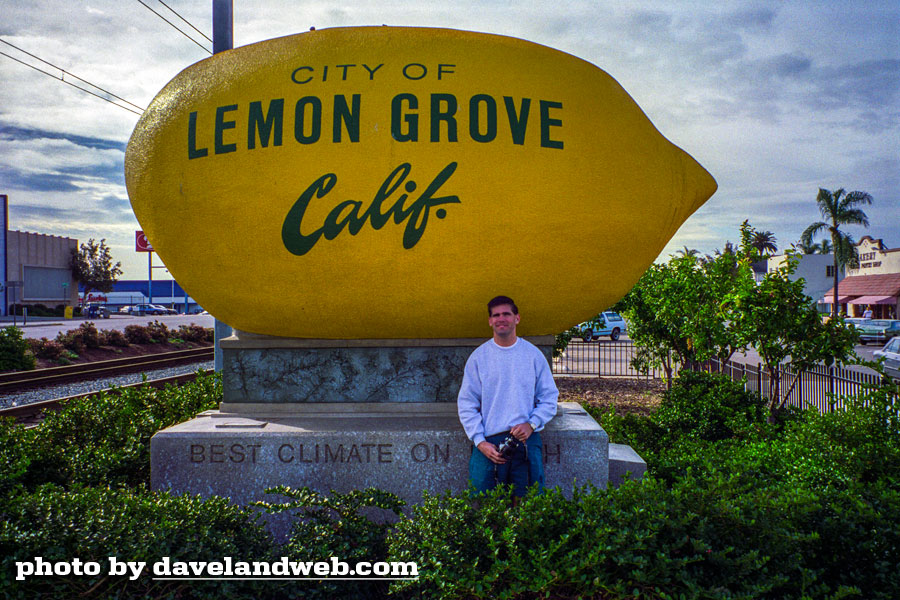 By 1995, the sign had been "refreshed," with a more contemporary type treatment: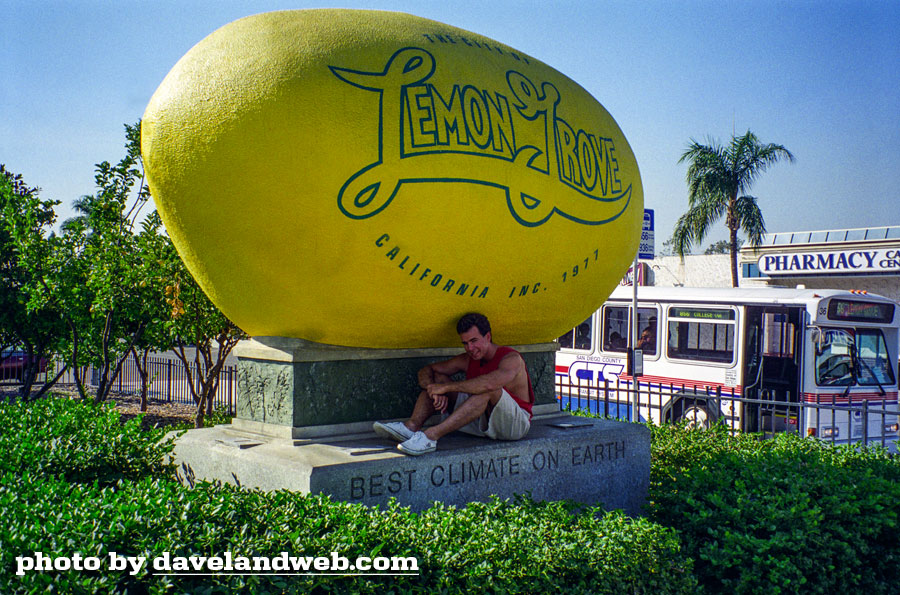 For years, members of the community fought to have Lemon Grove incorporated, making it its own city. It finally happened in 1977 (thus the date on the new lemon), and while it gave them independence, the bedroom community forever lost its small-town feel...and its city funding.
If you happen to find yourself in Lemon Grove to experience "the best climate on earth" (a slogan my Great Uncle claimed to have coined for the town), be sure to check out the local bakery; the lemon muffins are delish!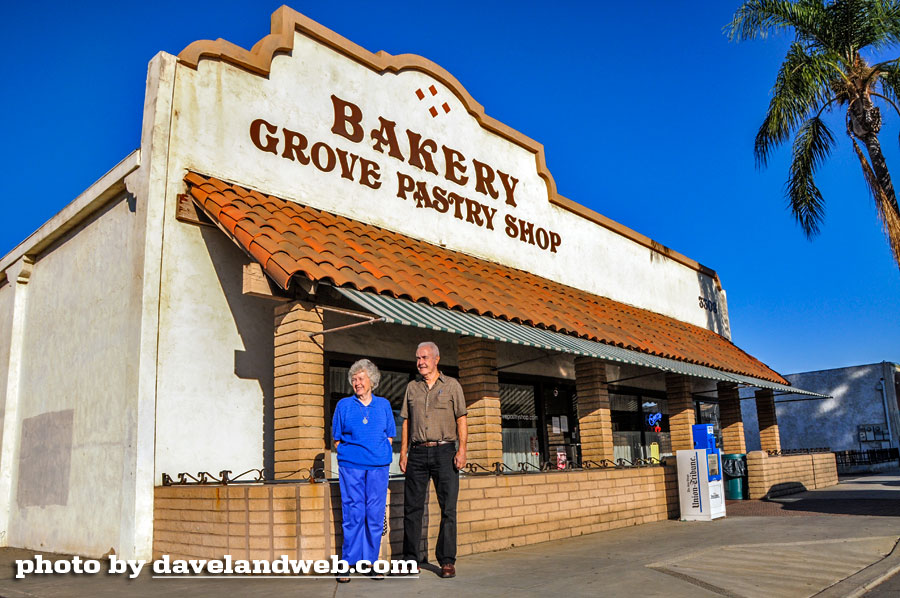 It was once the local general store, operated by my Grandfather and his brothers: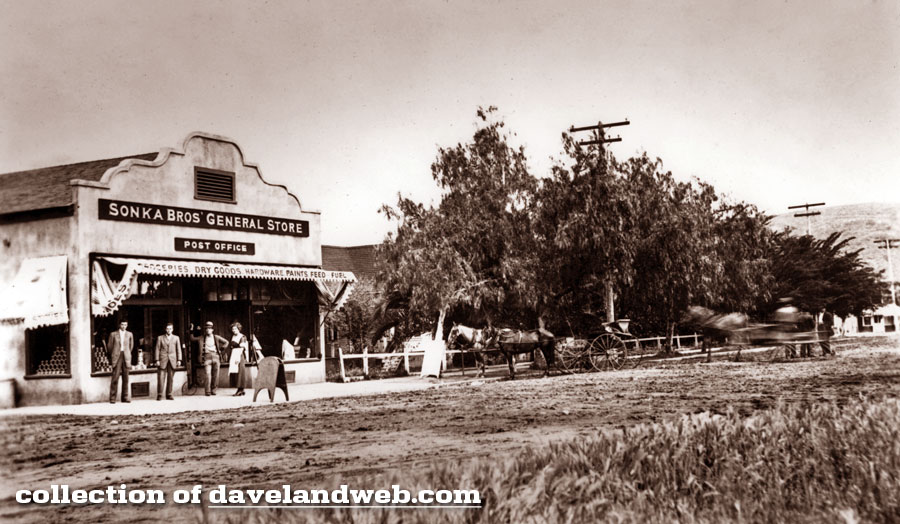 See more vintage & current Lemon Grove, California photos on my
Lemon Grove web page.