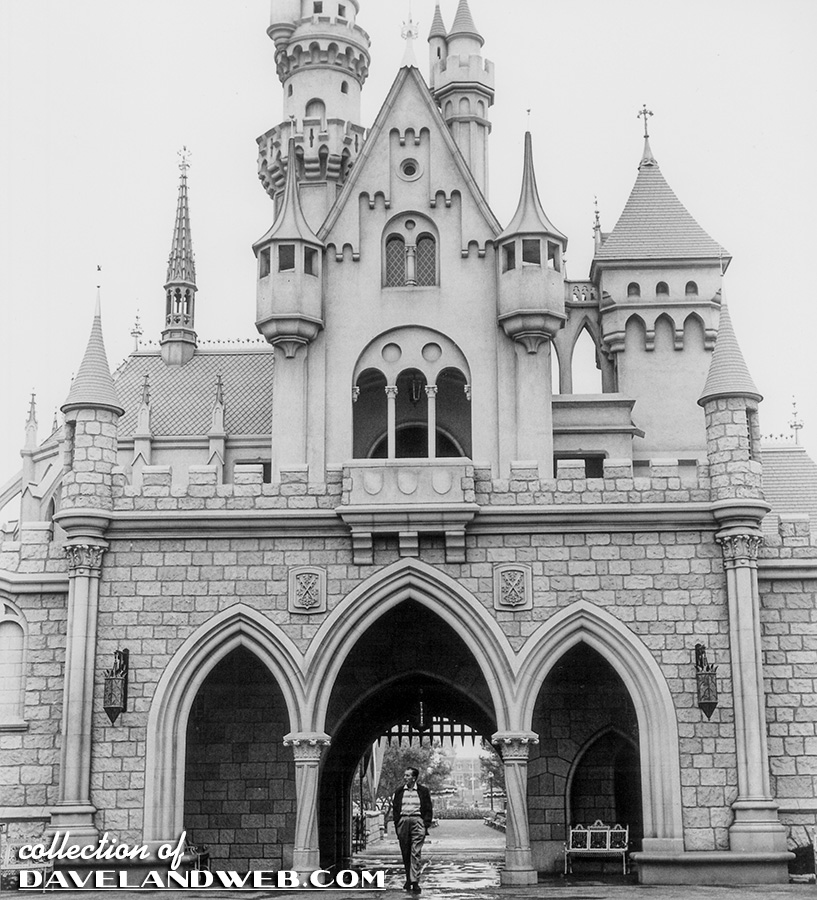 When it comes to collecting vintage Disneyland images, shots of the Castle are pretty much a dime a dozen. Almost EVERY visitor of the park has taken a shot of the Castle with (or without) their entourage. Still, there are certain angles of this Anaheim icon that will generate a moderate amount of interest for me. Most have seen this image of Walt by photographer Renie Bardeau; what makes it cool is that it shows the BACK side of the Castle.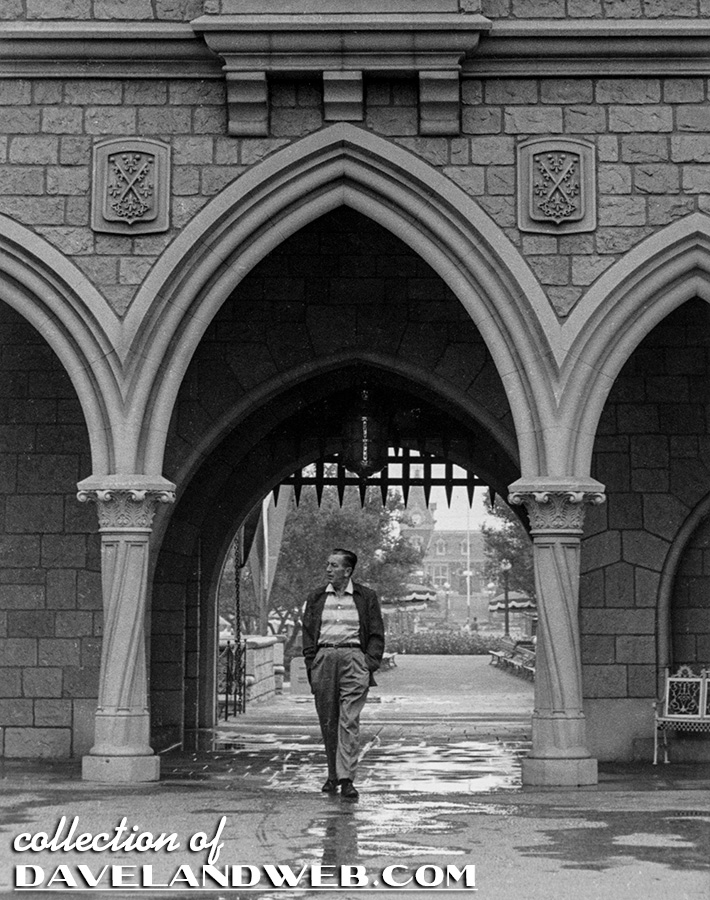 This recently acquired image also shows the back side of the Castle...IN FULL COLOR! And from the 1950's, to boot!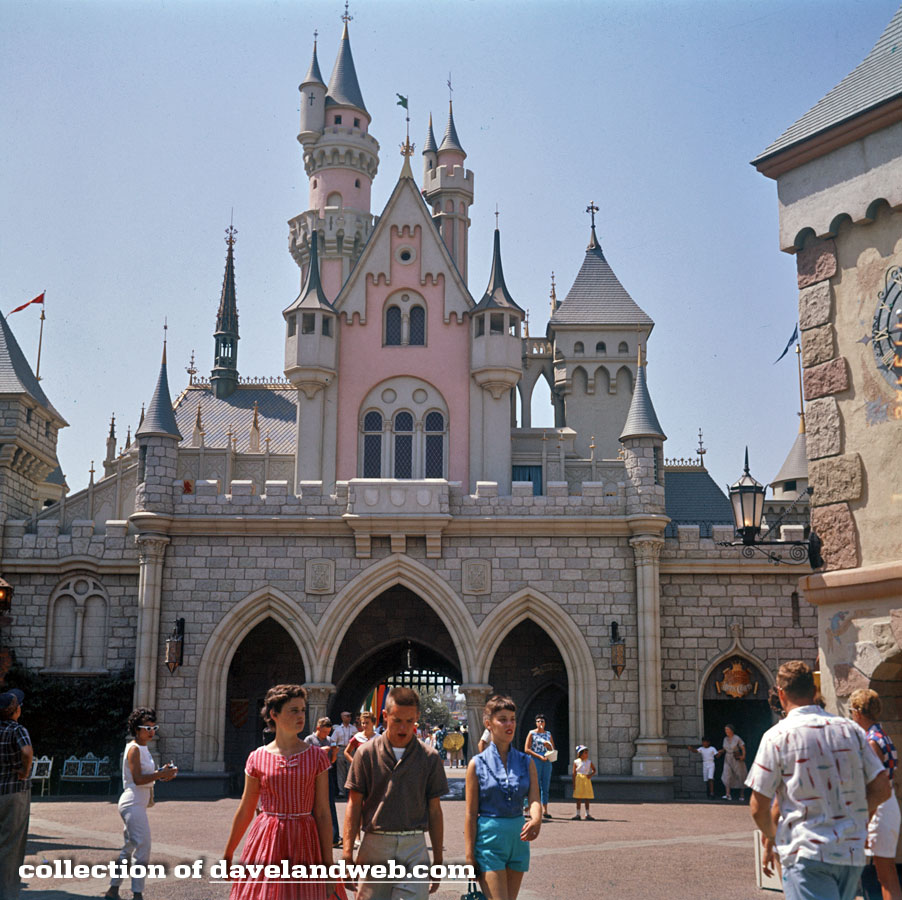 Zooming in gives us a better look at the vintage outfits, as well as the reprobate mother on the right with the cigarette hanging out of her mouth. Shameful!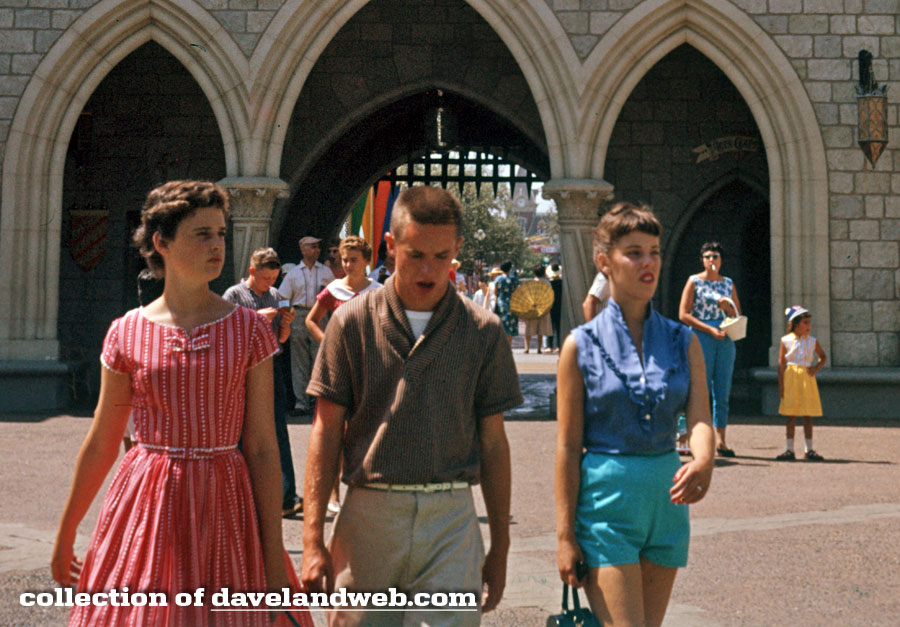 Just in time for the 50th, the Castle was painted a Pepto Bismol shade of pink.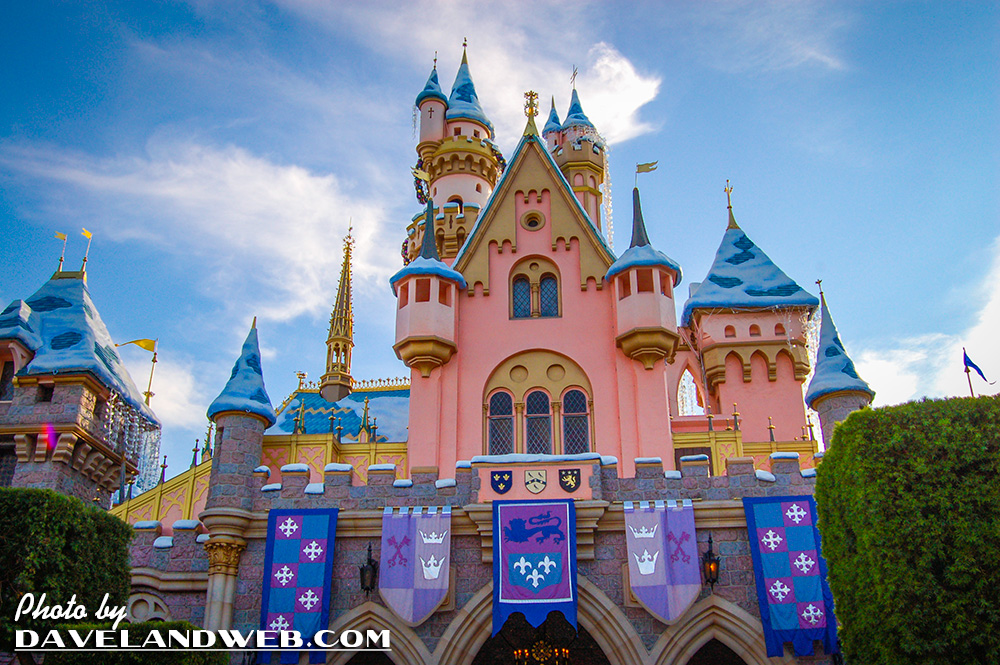 Although they were blank in the early years of the park, the 3 medallions now have a design on them.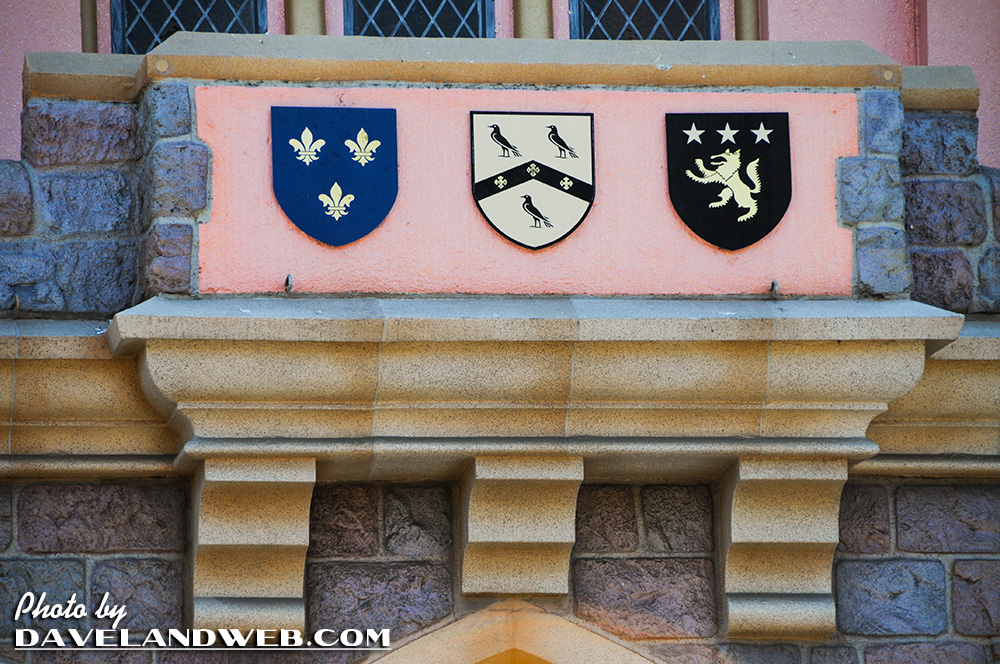 A 2011 side view: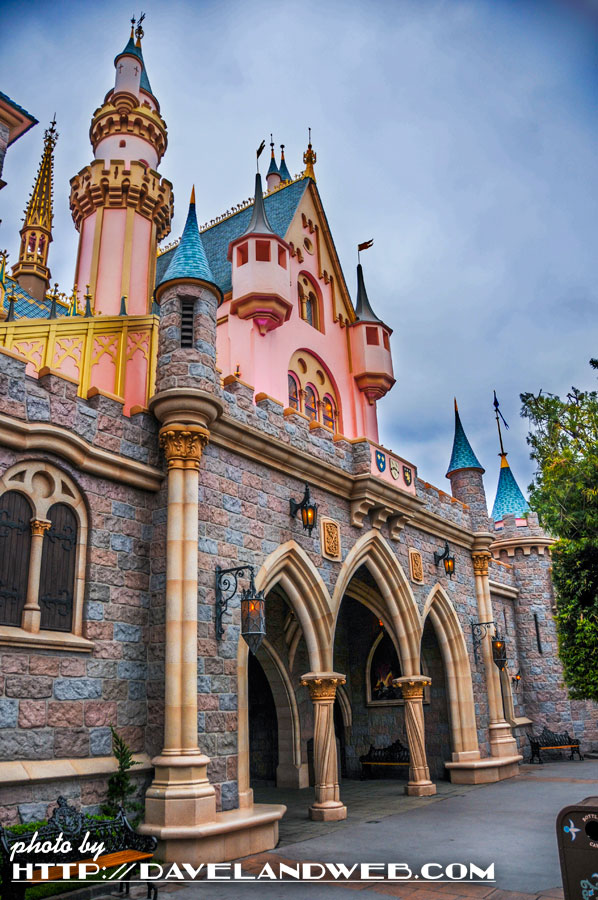 And one of my famous FauxD© images of the Castle from 2012: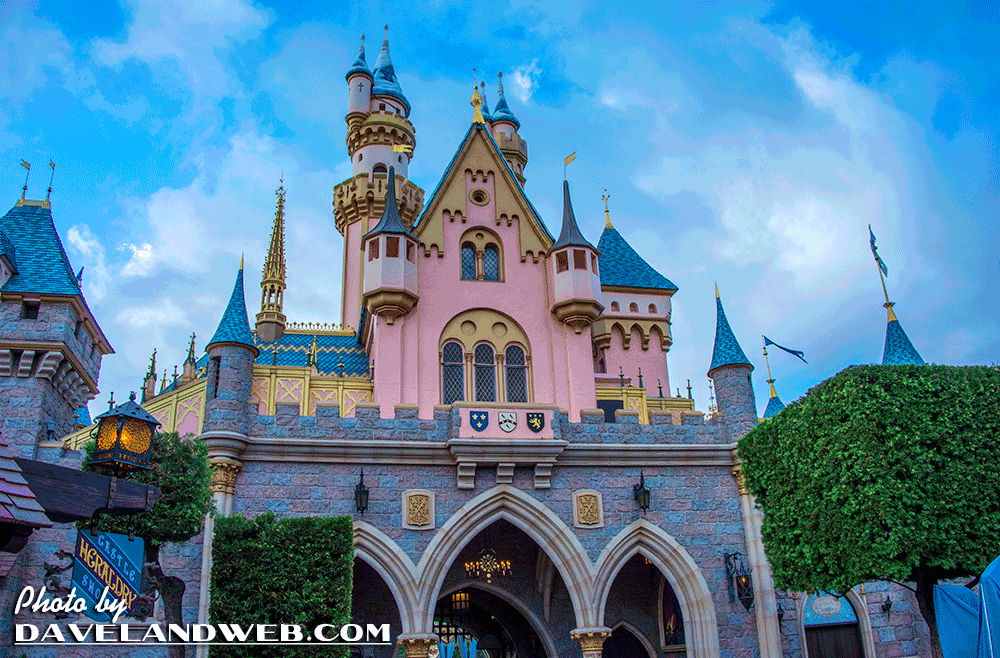 Next time you're at the park, make sure you look at BOTH sides of the Castle!
See more vintage & current Sleeping Beauty Castle at Disneyland photos on my
Castle web pages.