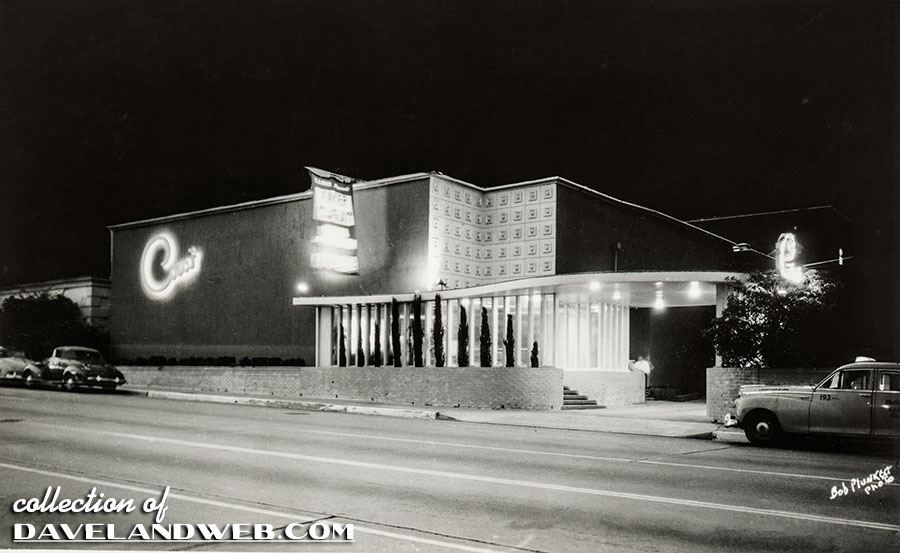 Continuing with my tribute to the nostalgic novels written by Martin Turnbull set in Hollywood, today's post shows a few views of the Bullock's Wilshire Tea Room. One of Martin's websites features an A-Z list of famous Hollywood hangouts, including this description of the Bullock's Tea Room:
Opened January 30, 1940 by Billy Wilkerson (who also owned the Trocadero) on the site of the old Club Saville at 8433 Sunset Boulevard, on the Sunset Strip. Much like the Trocadero, Ciro's really put itself out for its film business clientele; publicists arranging photo op dates could count on a good table and just the right light. Like the other smart clubs on the Strip (and the speakeasies and gambling parlors before them, Ciro's attracted the local gangster crowd, star gangsters like Tony Cornero, who owned the gambling ships anchored off of Santa Monica beach, Bugsy Siegel, and Mickey Cohen.
Here Shirley Temple cuts a rug with Rock Hudson's agent, Henry Willson, at Ciro's, with Bob Hope visible in the background, March 1945: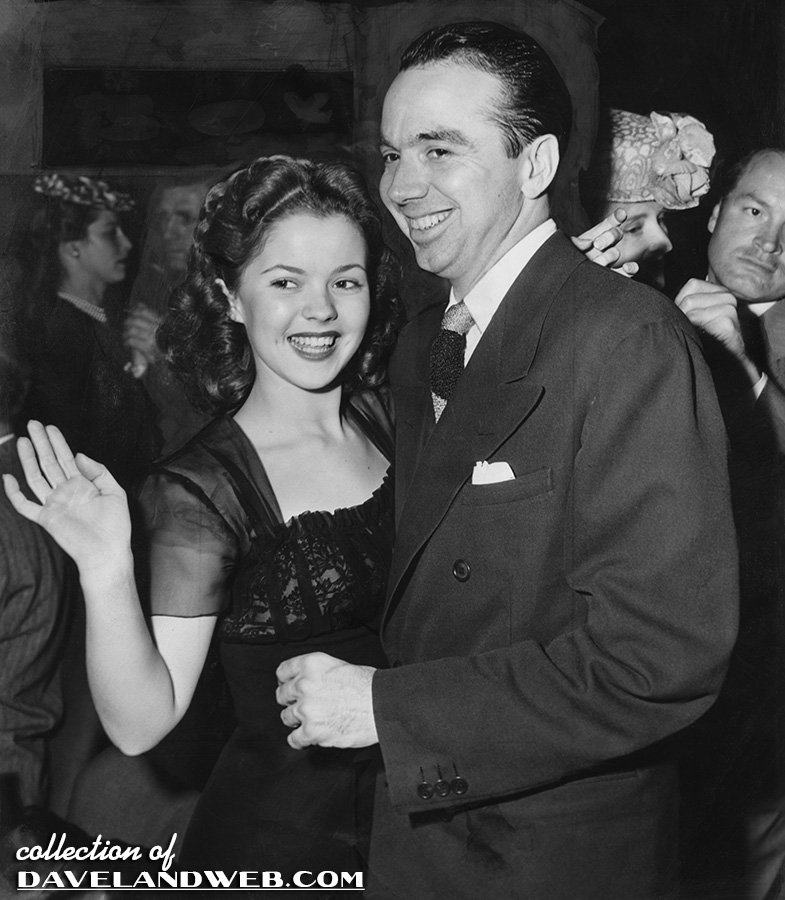 Ciro's had the longest run of any of the old clubs; its original life (it closed in 1957) plus another 20 or more years as the Comedy Store. It's not all laughs at the Store, though. According to a number of people who worked at the Store in the late 1980′s and early 1990′s, parts of the building are home to some rather unusual guys. Employees at the club have reported seeing a group of ghosts in the backstage areas. These ghosts are all men, dressed in the height of 1940′s high new-money style: wide lapels, loud ties, French-cuffed shirts and shiny wingtips. They hover in the back rooms in the early hours of the morning, after the club has closed. There are rumors that a local 'banger, allegedly Mickey Cohen, arranged a hit on some rivals after- hours at Ciro's. If this is true, then the shades of 'bangers past are still very much at home.
Here are Ava Gardner and Howard Duff enjoying an evening at Ciro's: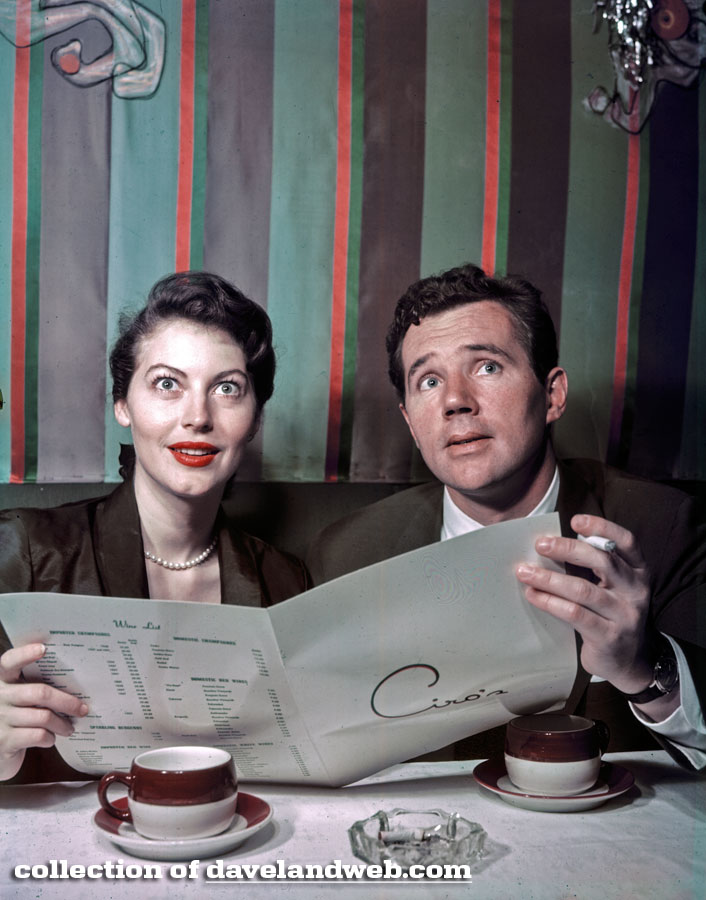 How about a look at that Wine List; see anything you'd like?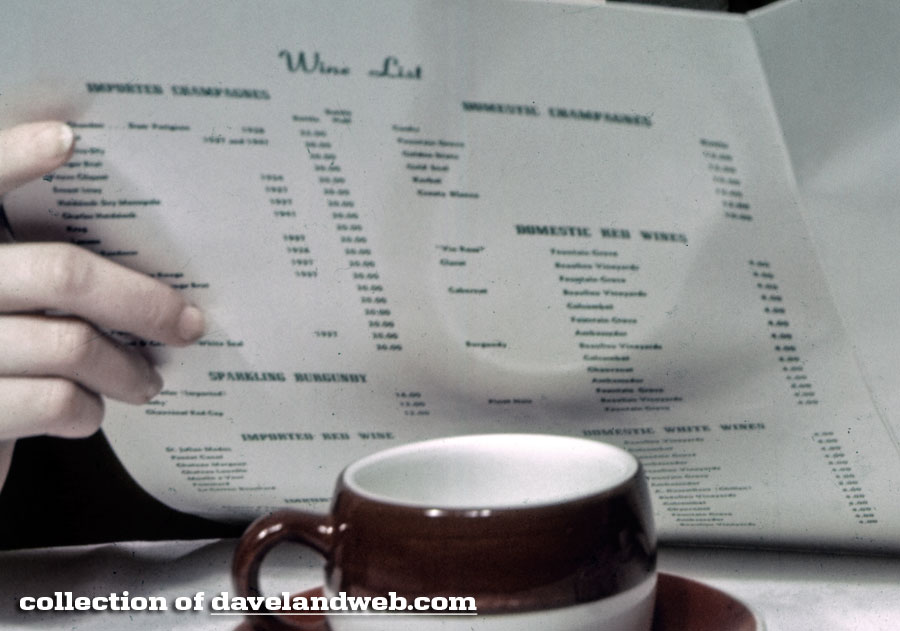 See more vintage & current Hollywood photos from my collection on my
main website.
Follow my Daveland updates on
Twitter
and view my most recent photos on
Flickr
.