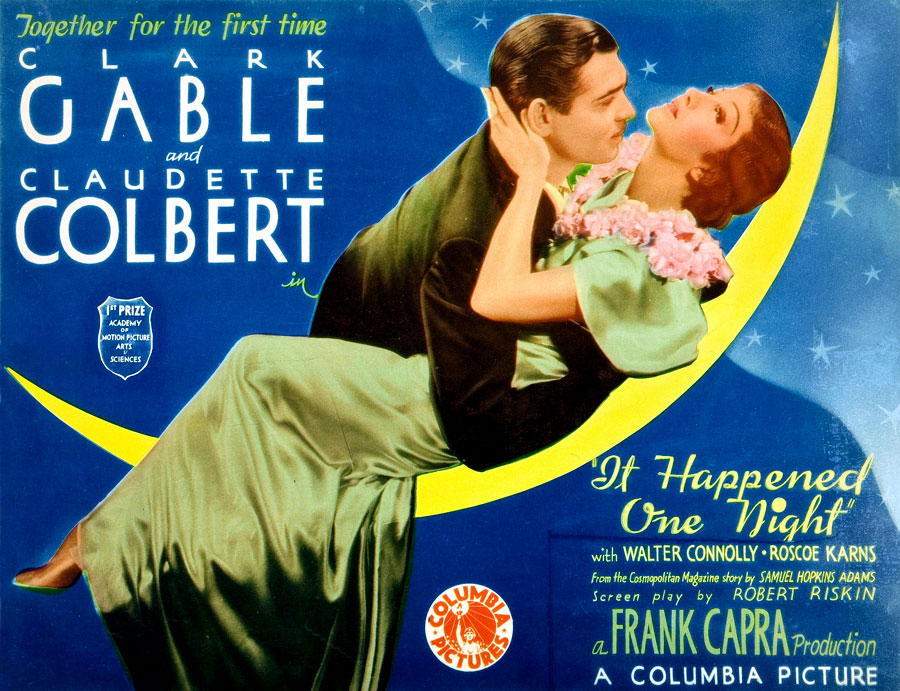 In honor of the Oscars Ceremony tonight, today's post is about a 1934 classic that I happily watched again last week, "It Happened One Night." This Frank Capra screwball comedy may seem a bit dated to today's generation because of its 1930's fashion, cheap sets, and old fashioned situations, but thanks to the leads, Clark Gable and Claudette Colbert, it still remains a comic gem. The irony is that neither one of them was very excited to be in the movie. Capra originally wanted Robert Montgomery, not Gable; Montgomery turned the picture down since he thought there had already been 'too many bus pictures'. Miriam Hopkins, Myrna Loy, and Margaret Sullavan all turned down the female lead; Colbert only accepted it because she was promised a healthy paycheck and a quick shooting schedule. The story of two opposites falling in love has been told many a time since, but rarely as effectively. It was based on the August 1933 short story "Night Bus" by Samuel Hopkins Adams in Hearst's International-Cosmopolitan.
Here's the story in a nutshell: Peter Warne (Gable) is a gruff recently-fired newspaper man who thinks he knows it all; Ellie Andrews (Colbert) is a snooty spoiled heiress on the run from her rich father who refuses to let her marry the man she thinks she loves. The two opposites meet on a bus from Miami to New York City (where her fiancé awaits), and begin their relationship by fighting over a seat on the bus. It isn't long before the gradual disintegration of the animosity begins and the sparks begin to fly.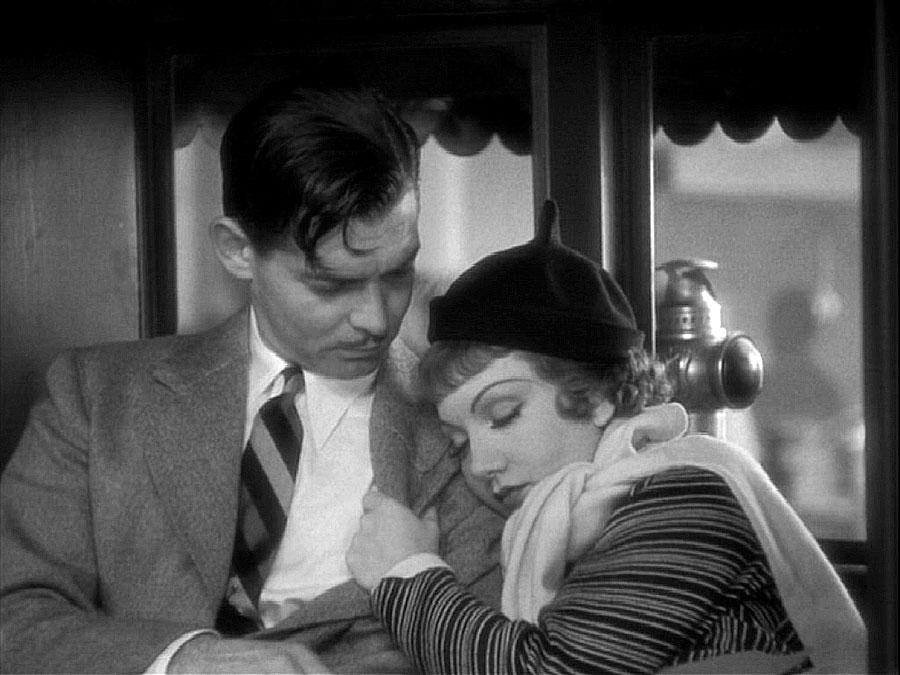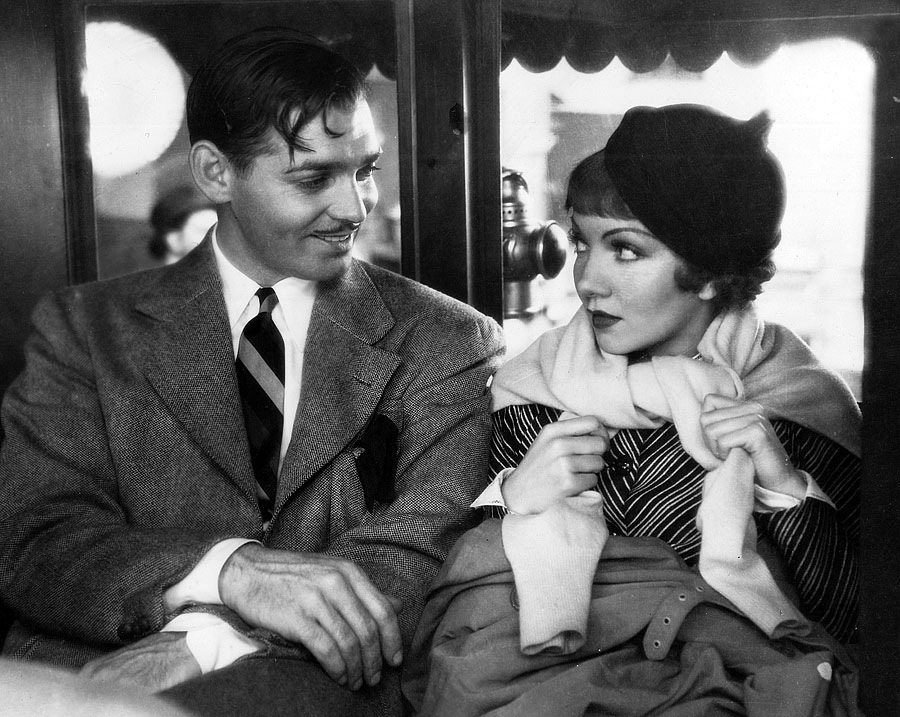 Things to look for:
When on the bus, singing "The Flying Trapeze" song, the bus is moving and the driver is moving the wheel as though steering, but throughout the entire song, the scenery outside never moves. In the exterior view of the bus running off the road (after "The Flying Trapeze" song), the driver is a different person and the curtain that is behind him in the interior view is missing.
The scene where the two must sleep in a haystack is one of my favorite; the soft lighting is absolutely beautiful, giving it a magical glow. This photo is extremely posed, and doesn't give a true representation of what the scene is about: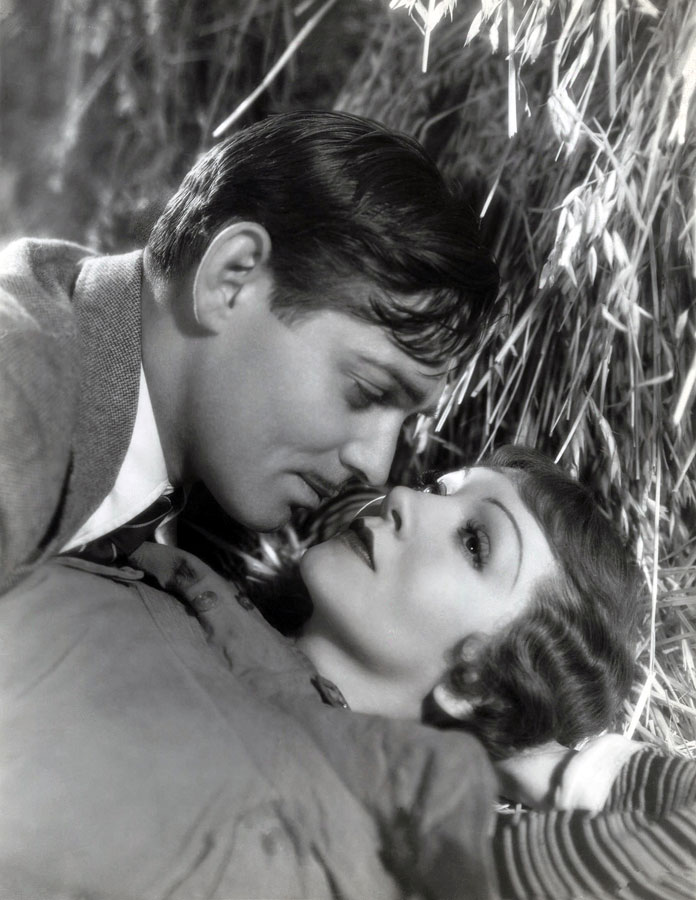 The film is probably most famous for its hitchhiking sequence, where the know-it-all Warne decides to teach Ellie how to hitch a ride. It was filmed at Franklin Canyon Park, near Benedict Canyon at the eastern end of the Santa Monica Mountains. Once again, the posed publicity shot is at odds with what we see on screen: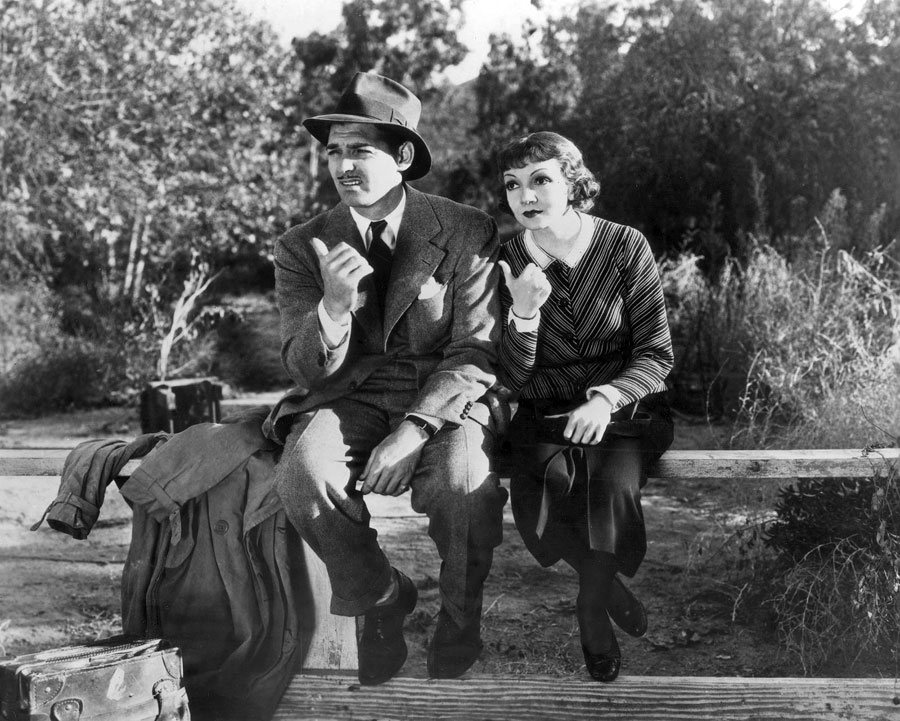 The actual scene:
After getting picked up by a passing motorist (Alan Hale, the father of Alan Hale, Jr., the Skipper from "Gilligan's Island"), Ellie teases Peter, who she has just shown up with her shapely gams: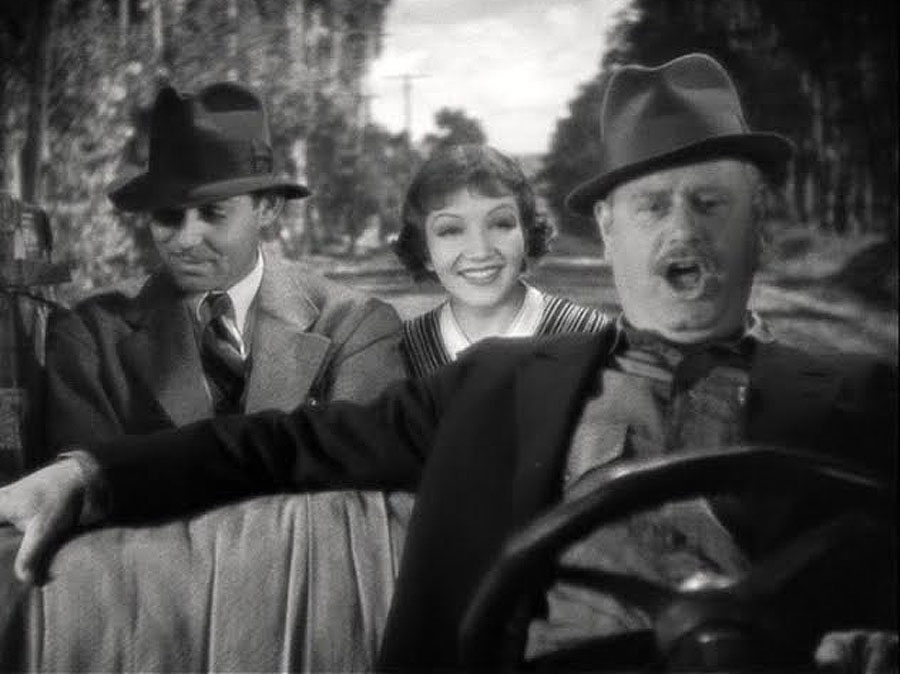 Ellie: Aren't you going to give me a little credit?
Peter: What for?
Ellie: I proved once and for all that the limb is mightier than the thumb.
Peter: Why didn't you take off all your clothes? You could have stopped forty cars.
Ellie: Well, ooo, I'll remember that when we need forty cars.
Because it was filmed pre-code, before the censors started clamping down heavily on movies, "It Happened One Night" has some very frank dialogue and situations. A year later, the scene with Gable undressing in front of Colbert, threatening to take off his pants, too, would most likely have been deleted. It has often been stated that Gable undressing to reveal himself barechested with no undershirt adversely effected the sales of undershirts nationwide.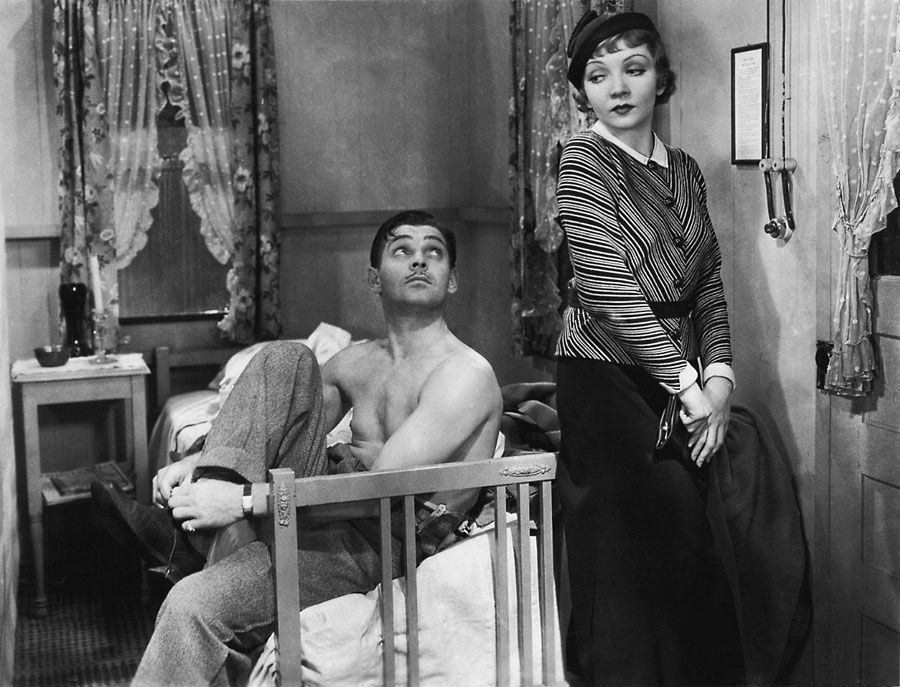 Another classic scene is where Peter attempts to show Ellie how to properly dunk her donuts. It's a very short and simple scene, but effectively shows how the dynamics of the relationship are shifting. Colbert is masterful with her looks at Gable; you can see that she has begun to fall for him.

Peter: Say, where'd you learn to dunk? In finishing school?
Ellie: Aw, now don't you start telling me I shouldn't dunk.
Peter: Of course you shouldn't - you don't know how to do it. Dunking's an art. Don't let it soak so long. A dip and
[he stuffs the donut in his mouth]
plop, in your mouth. You let it hang there too long, it'll get soft and fall off. It's all a matter of timing. Aw, I oughta write a book about it.
Ellie:
[laughs]
Thanks, professor.
Peter: Just goes to show you - twenty millions, and you don't know how to dunk.
Ellie: Oh, I'd change places with a plumber's daughter any day.
Things to look for:
When Peter is making breakfast for Ellen, as the table is first set, there are six doughnuts on the plate in the lower left corner of the screen, but when they sit and begin eating and discussing what there is to eat, there are only two.
After filming was completed, Colbert complained to her friend, "I just finished the worst picture in the world." Capra's initial trepidation about the film was erased once word of mouth got out. Ticket sales slowly picked up speed and it turned out to be a major (and prestigous) hit for Columbia, previously known as one of the B-Movie Poverty Row studios.
On Oscar night, the film became the first movie to receive what is known as a "clean sweep," taking home Academy Awards for the top 5 categories: Best Picture, Best Director (Capra), Best Actor (Gable), Best Actress (Colbert), and Best Adapted Screenplay (Robert Riskin). Confident that she wouldn't win, Colbert decided not to attend the February 27th ceremony at the Biltmore Hotel in Los Angeles, and instead planned to take her long awaited vacation, a cross-country railroad trip. When she was unexpectedly named the winner, studio chief Harry Cohn sent someone to "drag her off" the train (which fortunately had not yet left the station). Colbert arrived wearing a non-red-carpet-worthy two-piece traveling suit (created by Paramount Pictures costume designer, Travis Banton). A 6-year-old Shirley Temple handed her the statuette, photos were taken, and she promptly left to resume her vacation.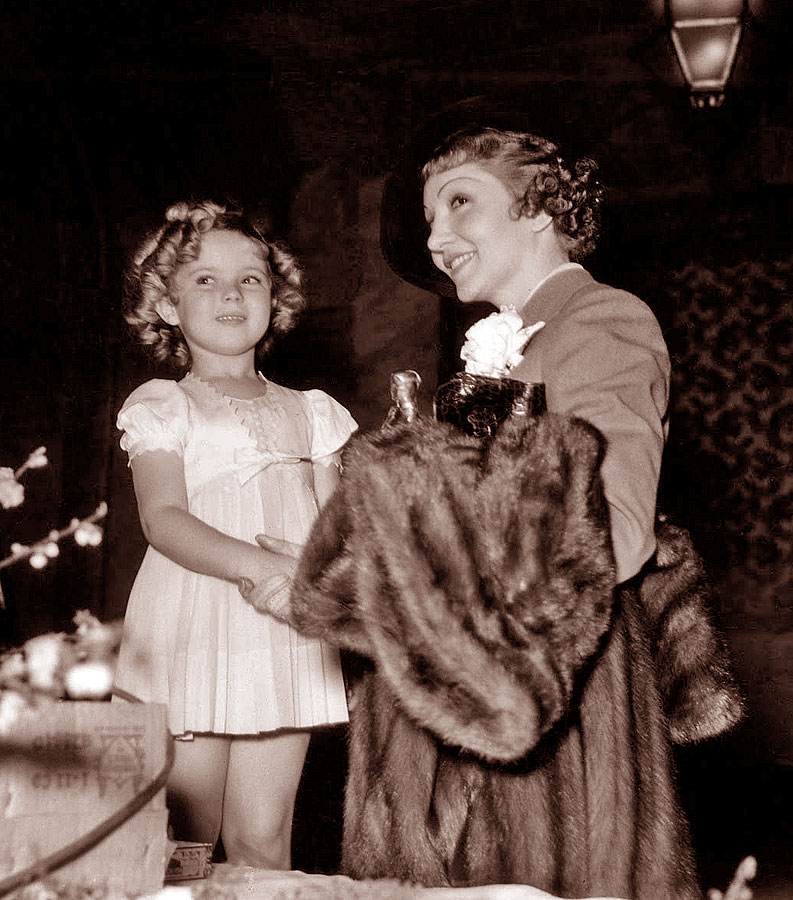 Jess In A Yellow Dress
was the only place I could find anything resembling a clip from that night: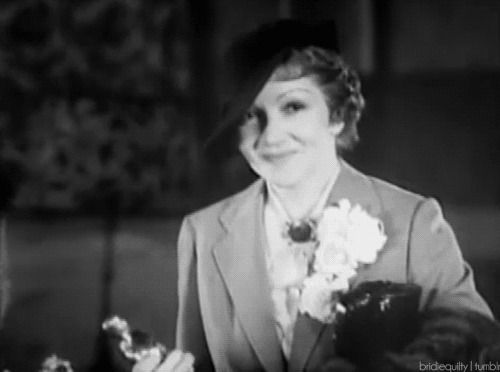 According to
The Date Report
, Colbert and husband fell victim to the Oscar Curse that supposedly states actresses who win the award for Best Actress and Best Supporting Actress are much more likely to lose their significant other following the big win.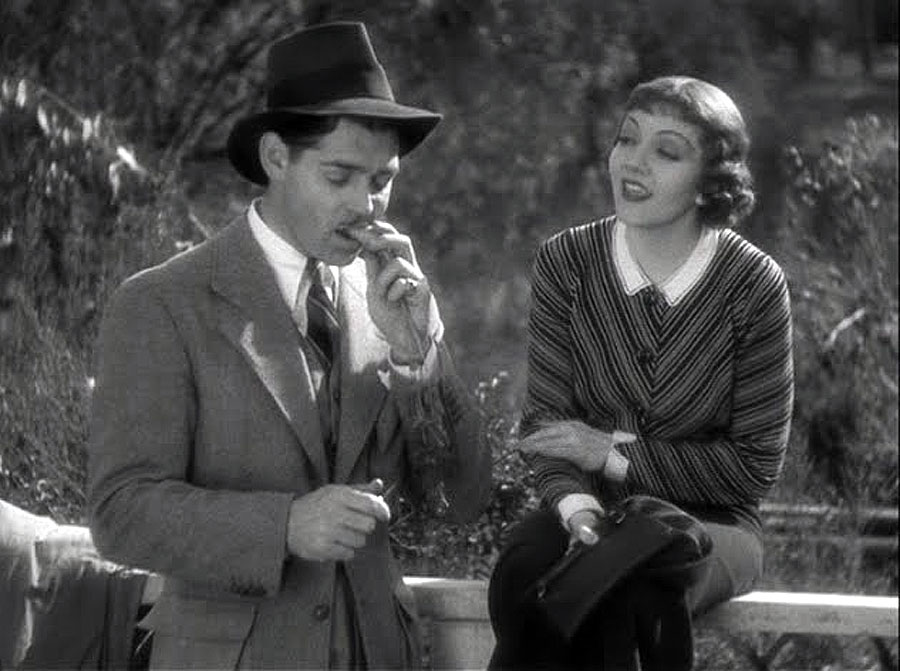 Another interesting tidbit:
In a 1975 interview, Warner Bros. animation director Bob Clampett stated that he based Bugs Bunny's characteristic carrot-munching technique on this scene where Gable chomps on a carrot.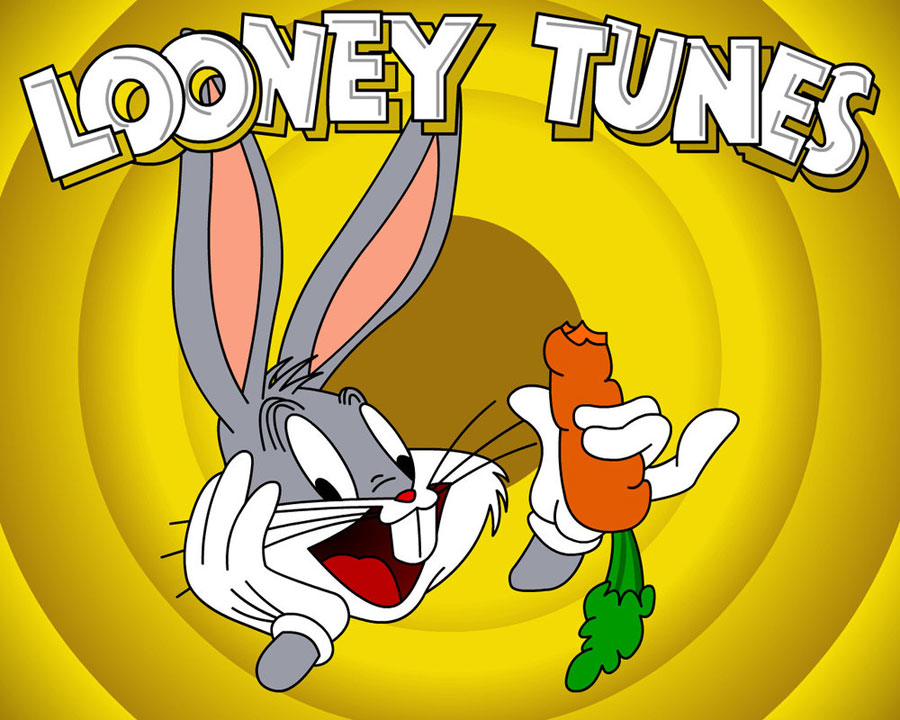 See more vintage & current Classic Movie & TV photos on my
main website.
Follow my Daveland updates on
Twitter
and view my most recent photos on
Flickr
.