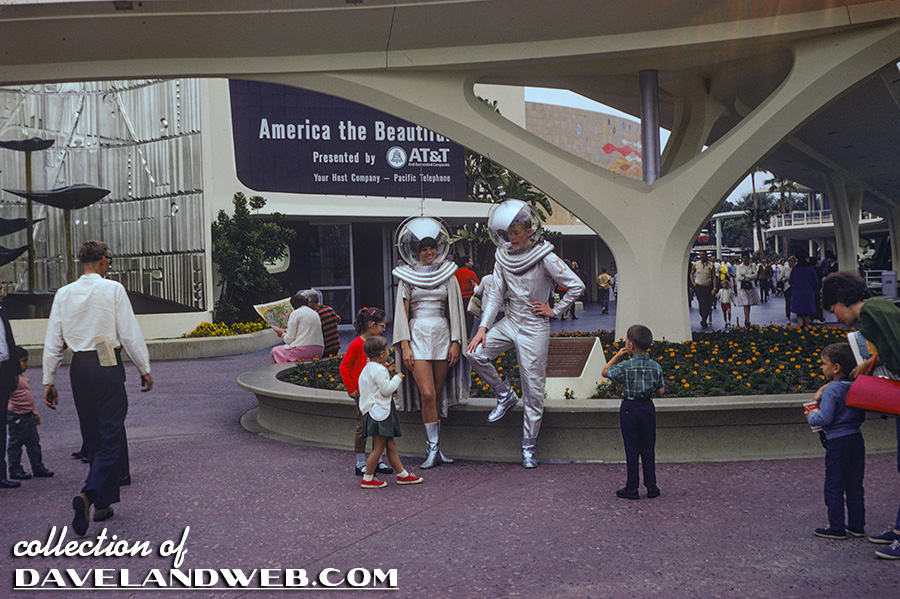 The sexy space couple survived the transition to "New" Tomorrowland, but disappeared shortly thereafter. Here's a front view from 1967: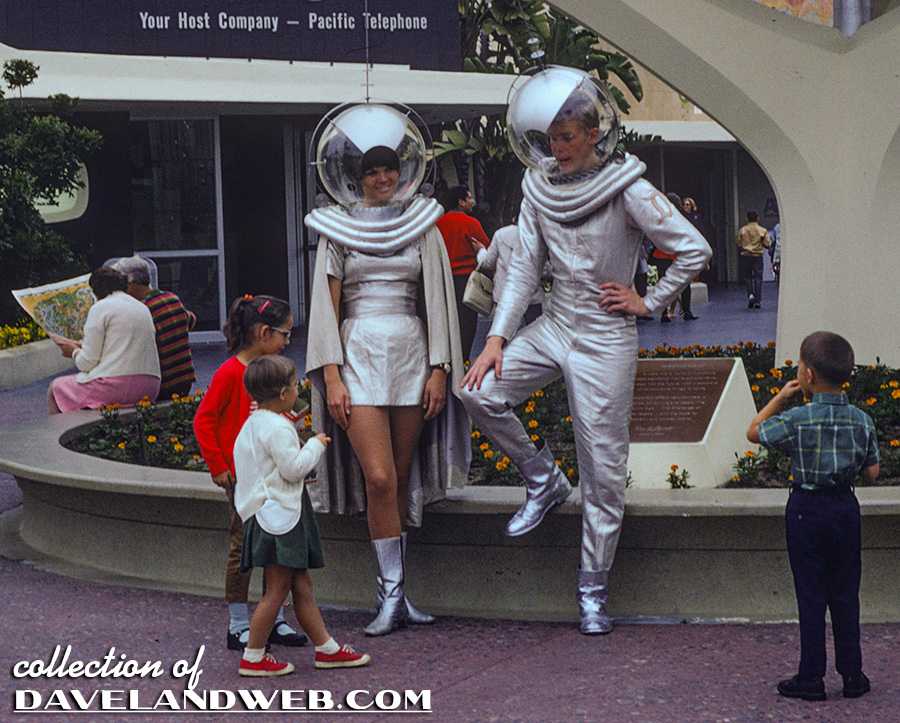 ...and a back view of the same couple.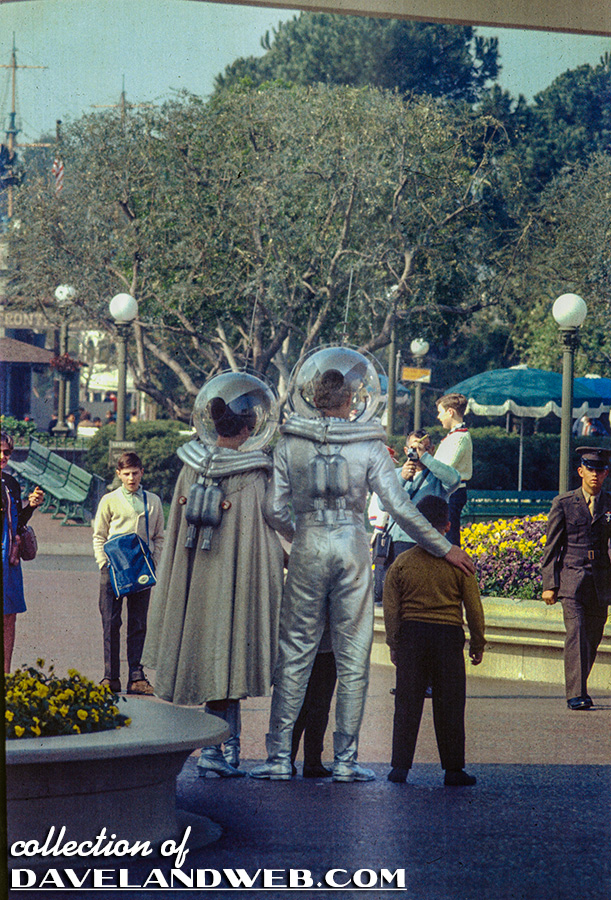 "Baby got back" would be a good caption for this shot, as the young boy with a band-aid on his elbow questions the apparatus on this Space Girl's (id'ed by a reader as 1966 Disneyland Ambassador Connie Swanson) back: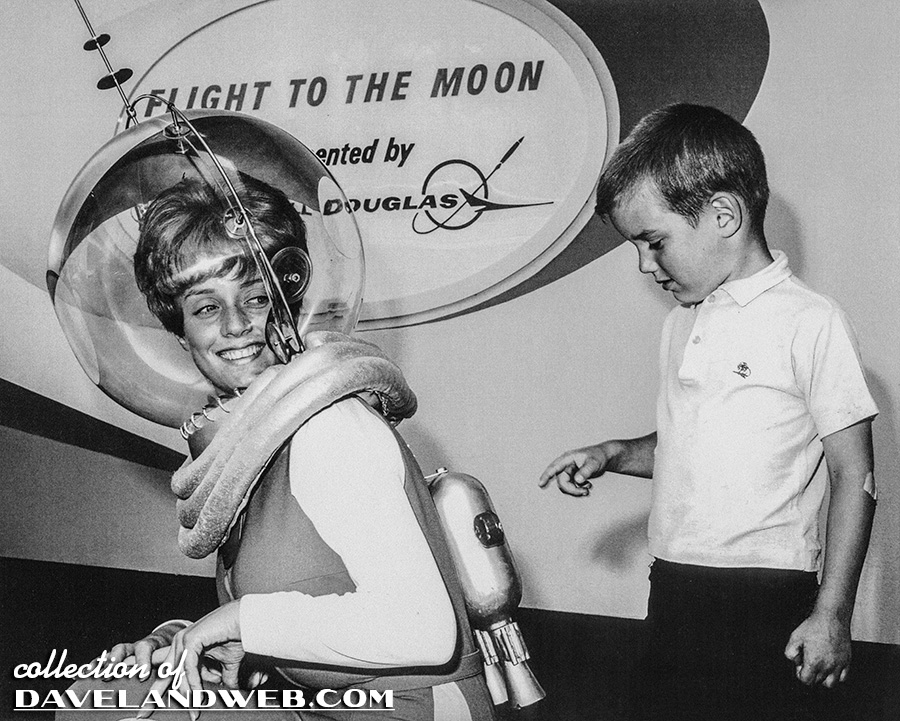 See more vintage Disneyland Spaceman/Spacegirl photos on my
Spaceman/girl web page.