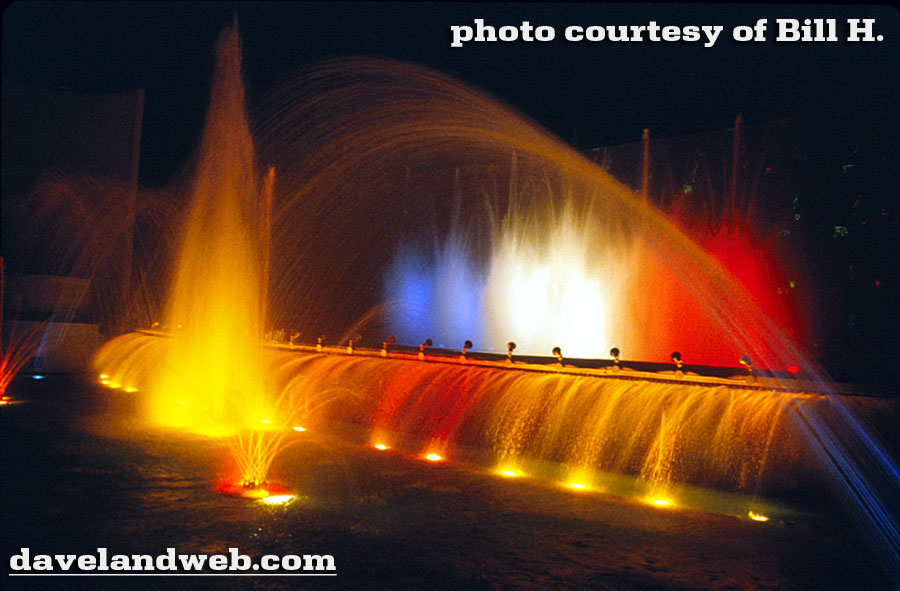 What could these photos be of? World of Color? Since they are from the 1980's, that would be impossible, as DCA wasn't even a vapor of an idea when these were shot. Thanks to Daveland reader Bill H., we can see these beautiful color photos of the Dancing Waters show featured at the Disneyland Hotel for many years. The first three photos are from September 1983. For an excellent history of this show, check out Chris Jepsen's
OC History Roundup Blog
.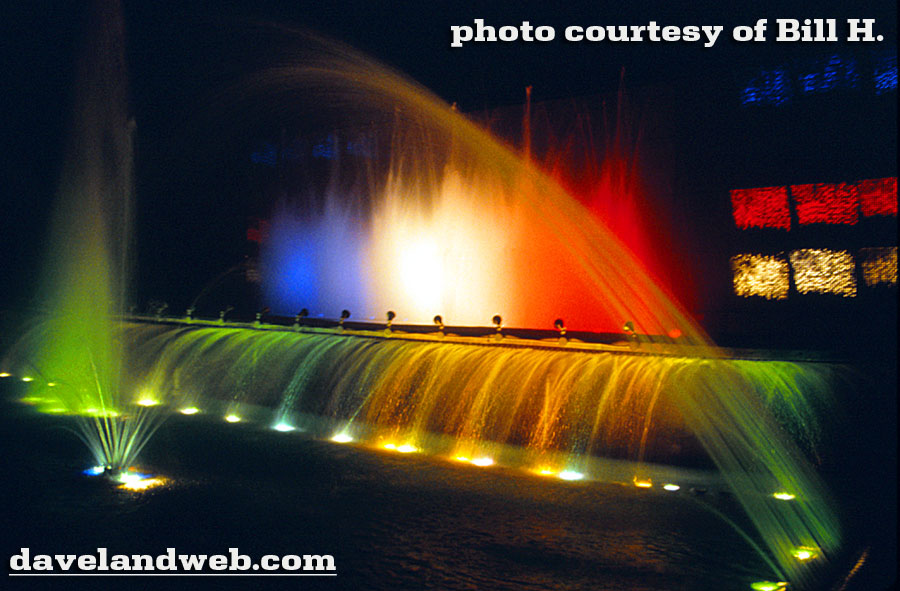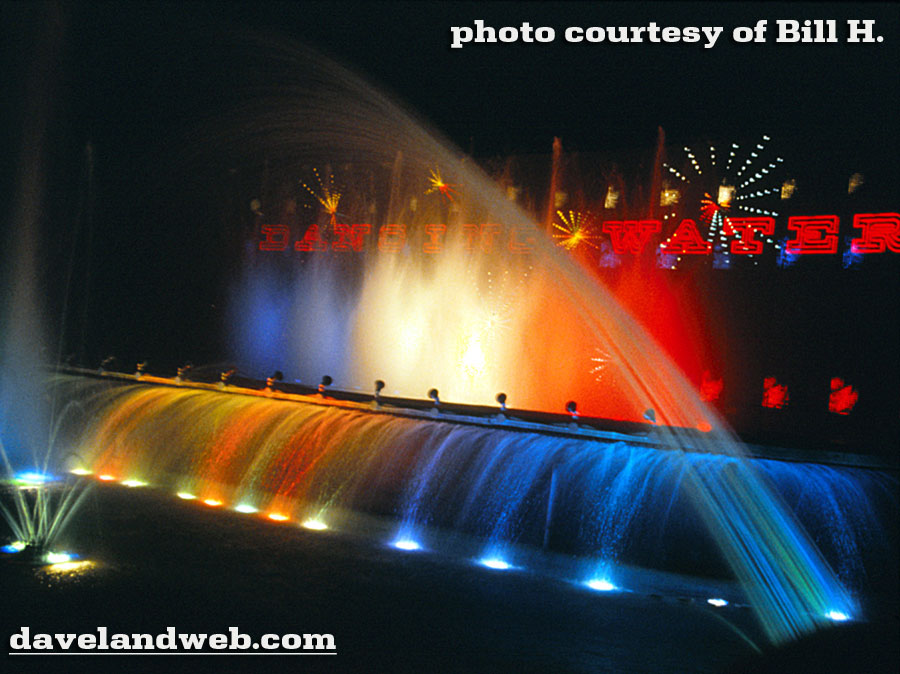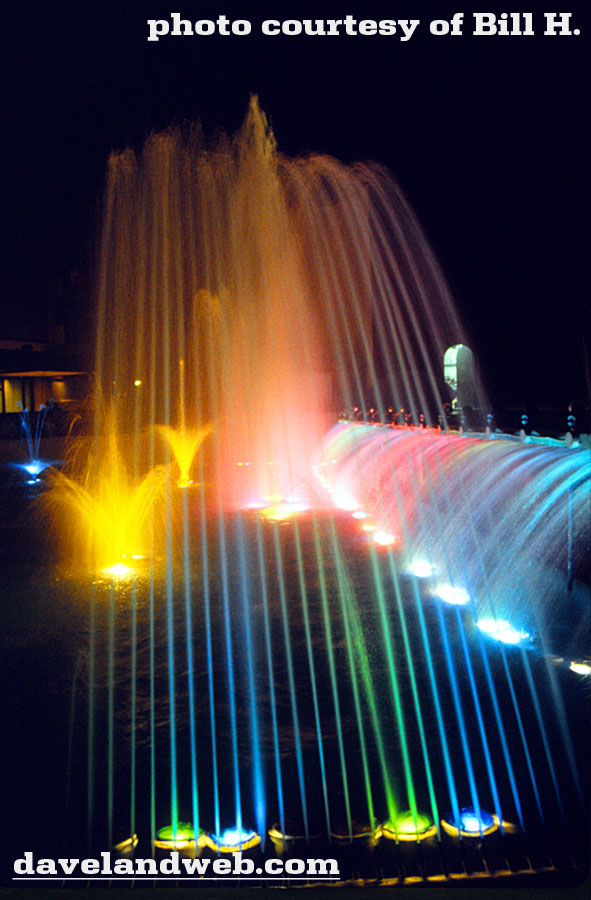 From June 1985: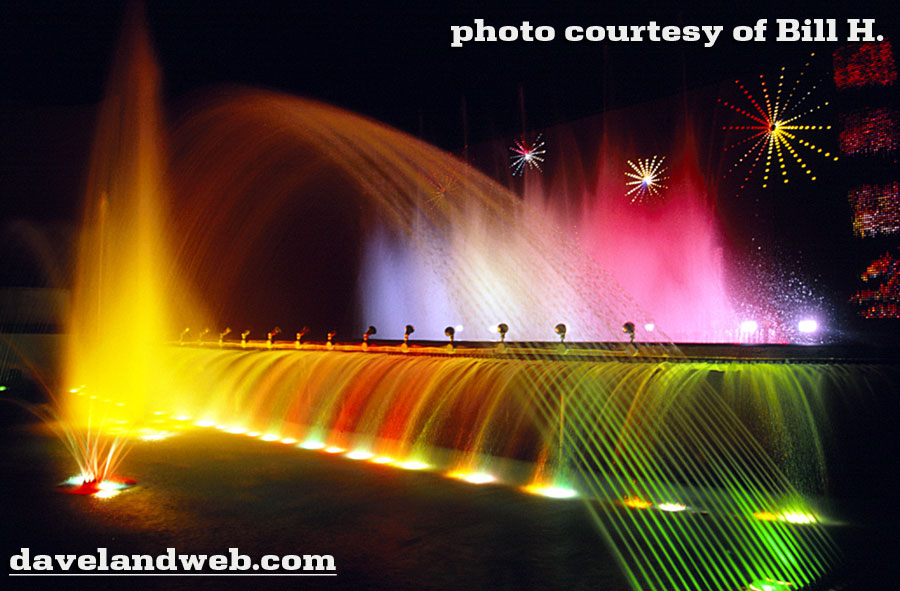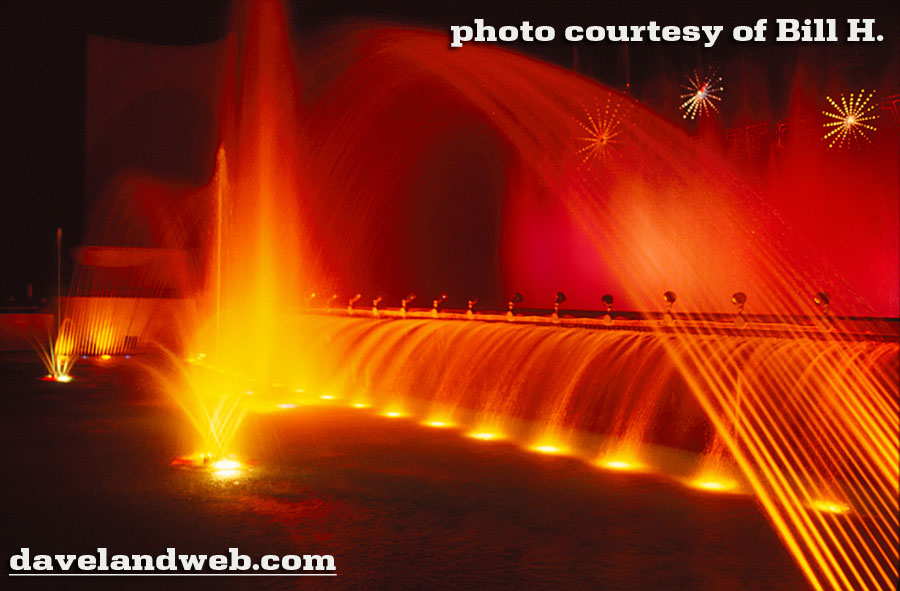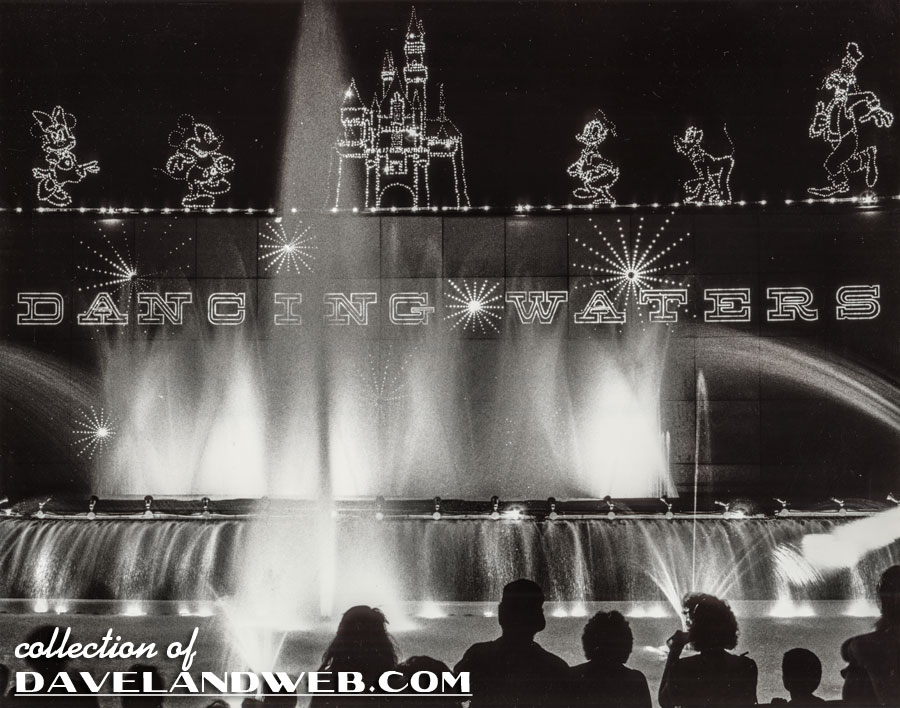 In 1992, a few years after Disney purchased the Disneyland Hotel from the Wrather Corporation, the show was altered by a company called "Waltzing Waters"(run by Michael Przystawik, grandson of the inventor of the first musical fountain) and was retitled The Fantasy Waters Show. The new program included not only colored lights, water and music, but also fiberoptic displays, light panels, and other elements. Naturally, the musical score took on a Disney theme.
The Fantasy Waters Show ended around 2007, and the area was greatly changed during the 2010 Disneyland Hotel makeover.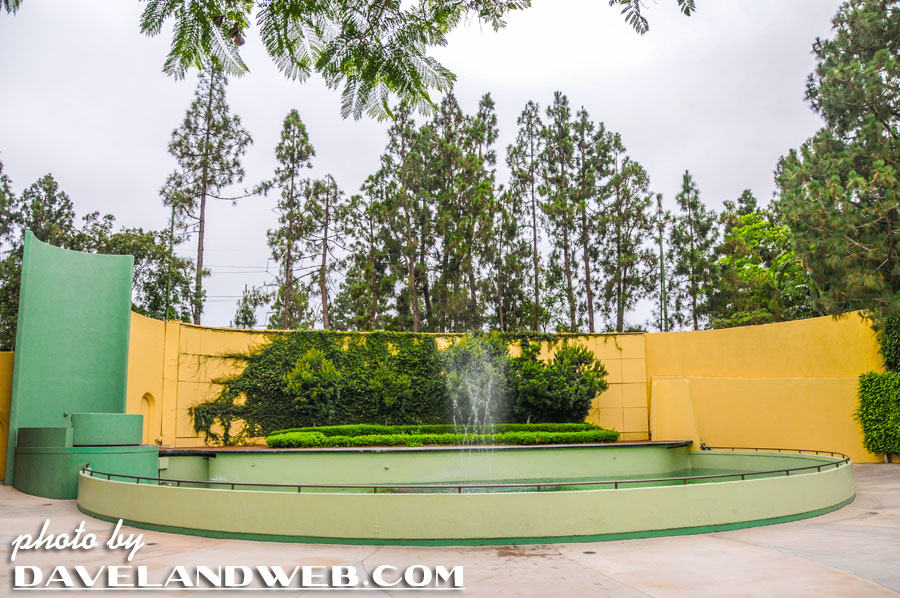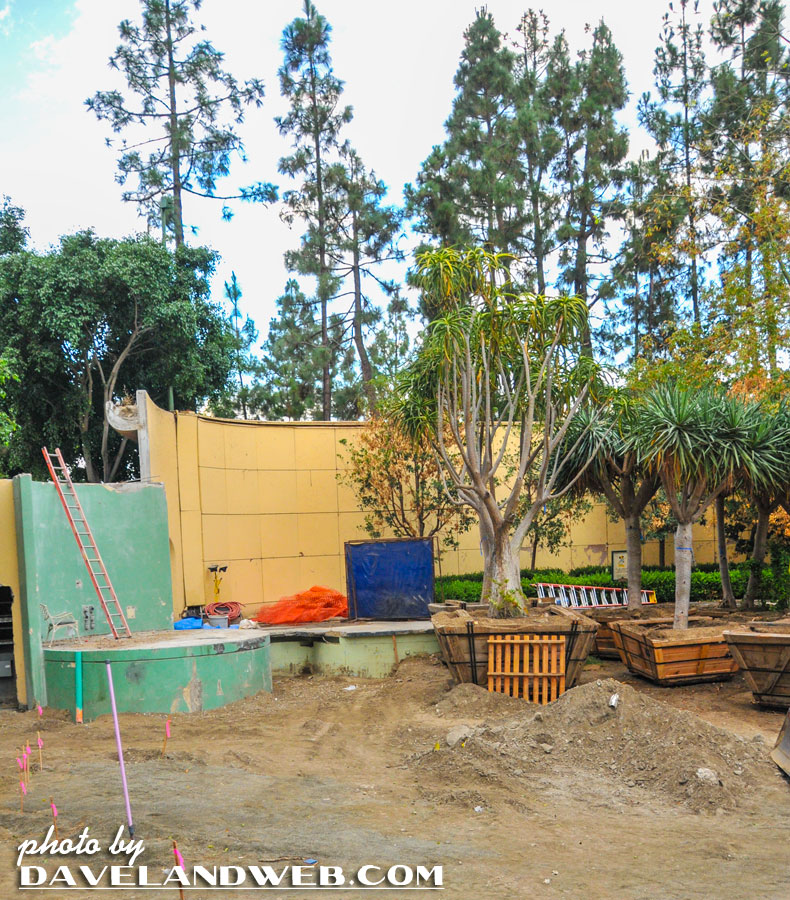 Today, landscaping blocks out what remains of the backdrop. At below is a photo from September 2011.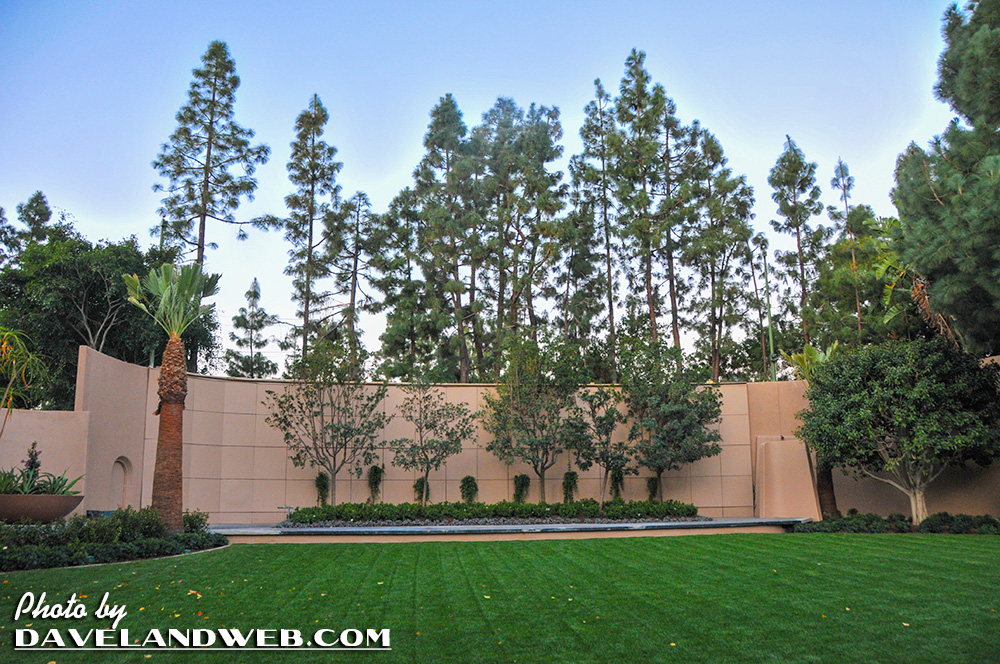 Many many thanks to Bill H. for the spectacular vintage shots shown here on today's post.
See more vintage & current Disneyland Hotel photos on my
Disneyland Hotel web page.