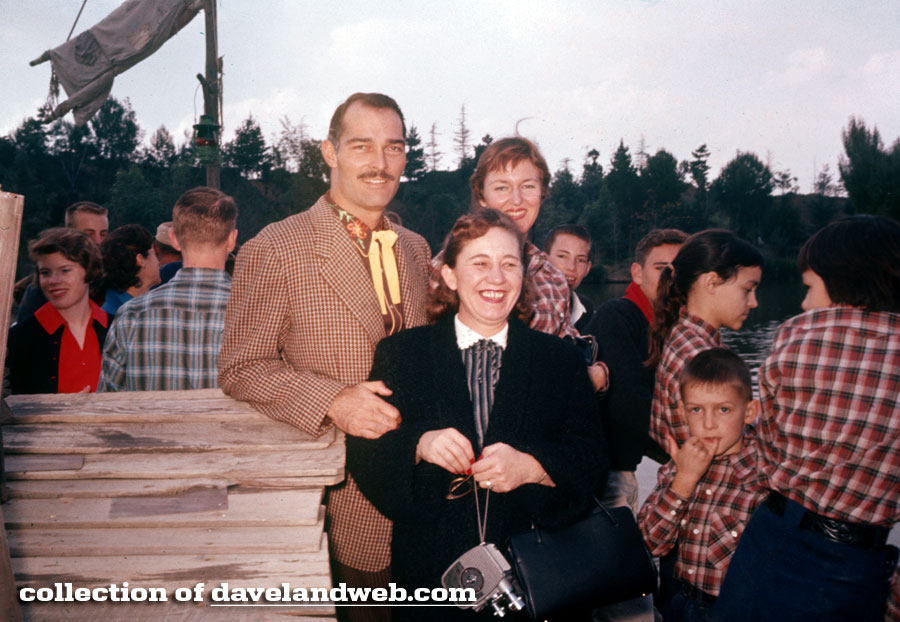 Today, if you see a celebrity at Disneyland, chances are they have an entourage of security and a tour guide with them, briskly ushering them through the attractions and keeping them away from guests. Can't say I blame 'em! Back in the day (which in this case is February 15, 1959), celebrities mixed with us real folks, and even allowed their photos to be taken! Definitely a different time. Here is John Russell aboard a raft on the Rivers of America, enjoying a day with his wife Renata Titus and three kids (yes, the matching plaid!). If you don't know who John Russell is (I know that I didn't!), he was the star of the ABC western television series "Lawman," from 1958—1962. The lucky fan who got her picture taken with him seems beside herself at her good fortune!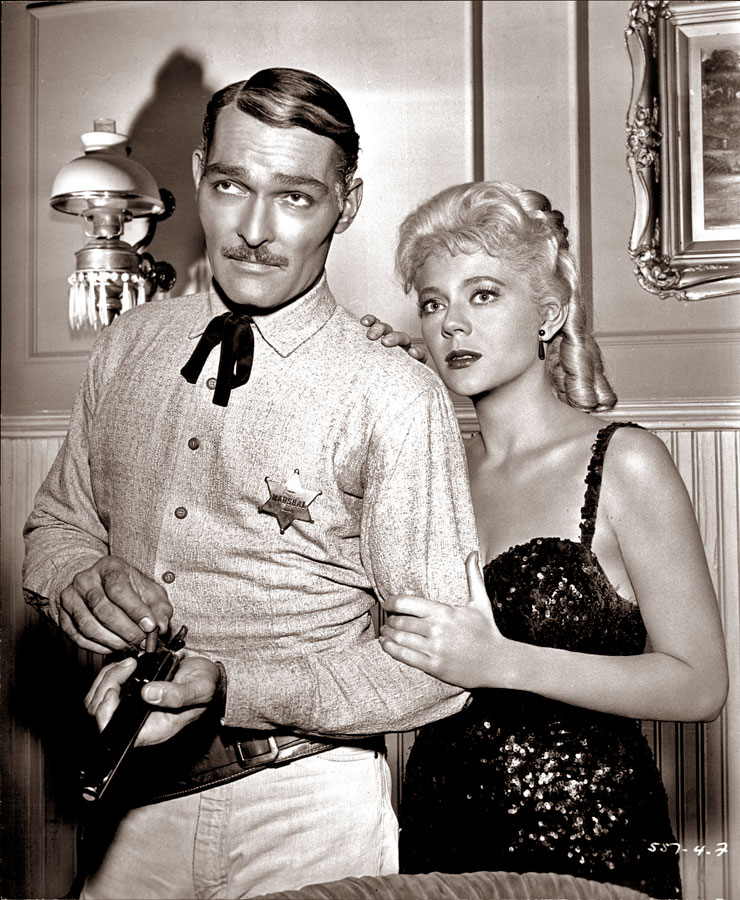 See more vintage & current Disneyland photos on my
Disneyland web pages.