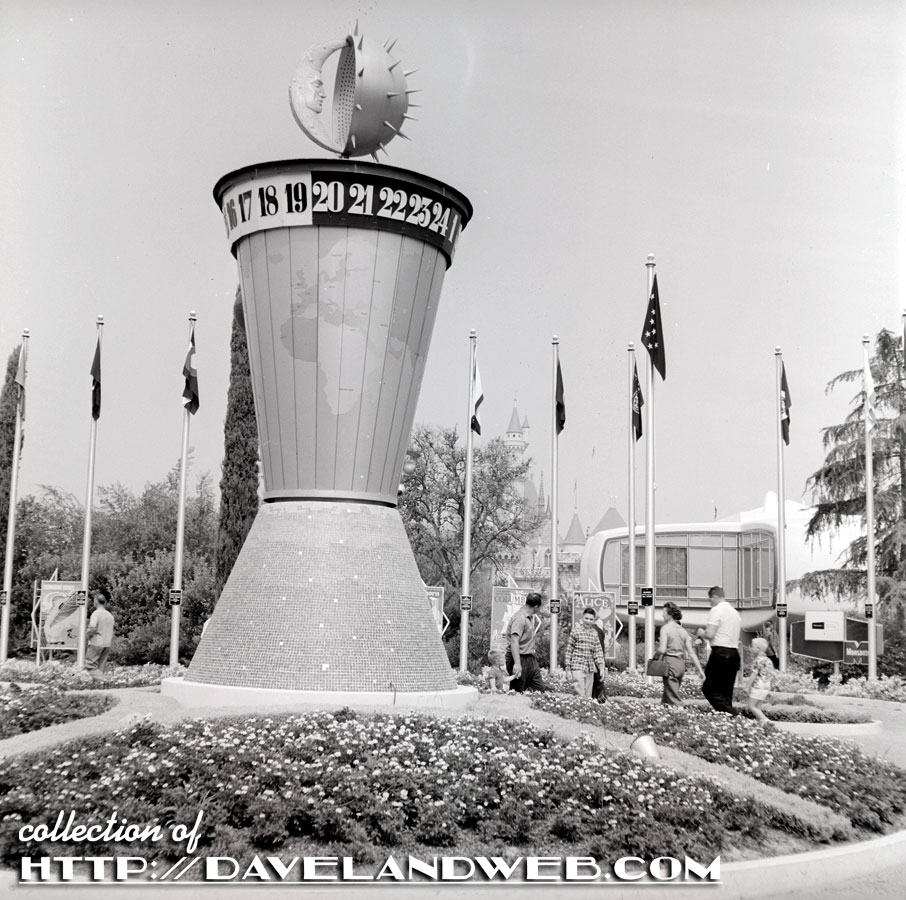 This wacky 15 foot high clock was what guests first saw as they entered Tomorrowland up until it got revamped in 1966. This clear as a bell Summer 1959 shot shows the iconic Clock of the World. I sure wish I knew what happened to it.
Seeing the detail of the moon art on the top of this clock makes me wonder even more. SURELY somebody has it.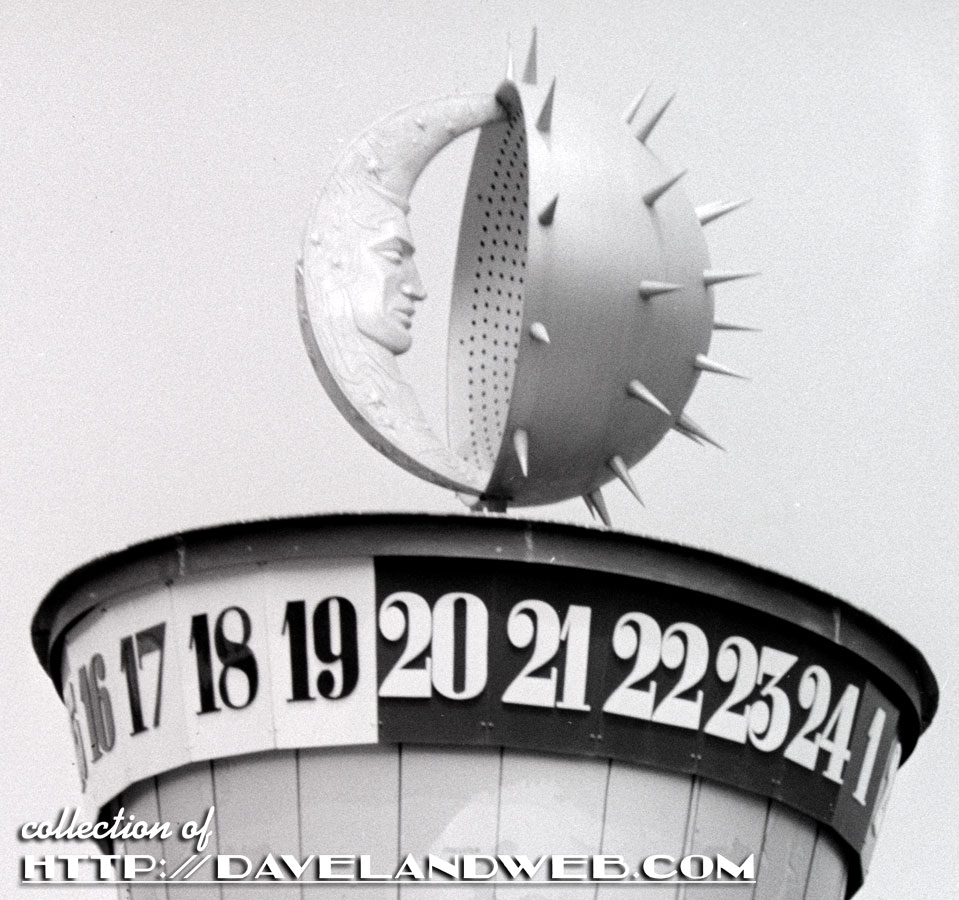 If you thought you could peep into the windows of the Monsanto House of the Future, think again. The drapes are closed.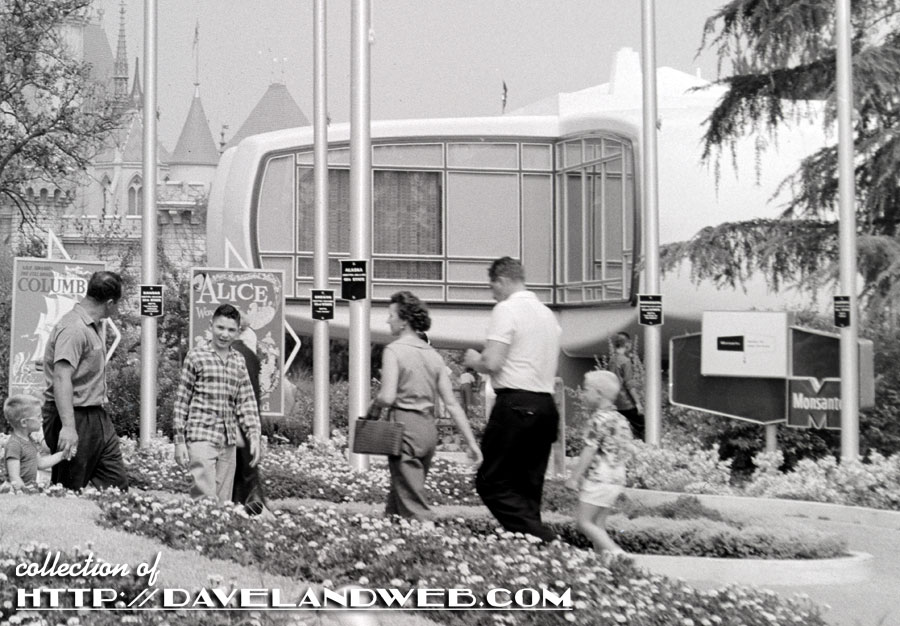 See more Disneyland Clock of the World photos at my
main website.
Follow my Daveland updates on
Twitter
and view my most recent photos on
Instagram
.