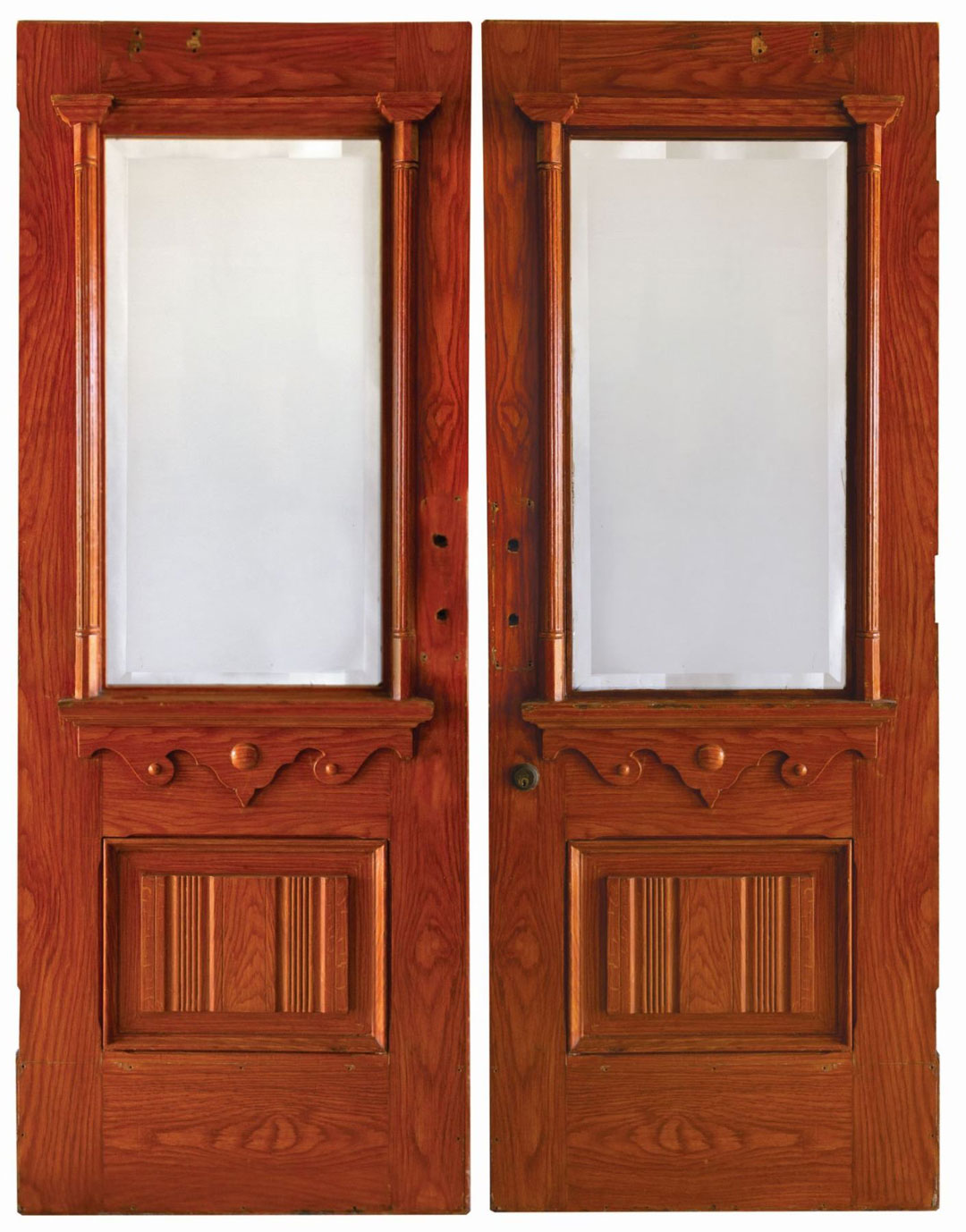 Are you a Disneyland freak/geek? Do you need a "new" front door? Well folks, Saturday, December 7, 2019 could be your lucky day! That is, if you happen to have a spare $12k or more sitting around. Van Eaton Galleries will be selling the original Main Street, U.S.A. City Hall Doors. From the auction catalog:
An incredible pair of wooden doors originally installed during construction of the Main Street, U.S.A. City Hall in 1955. Most of the buildings on Main Street were inspired by Walt Disney's childhood home of Marceline, Missouri, as well as Harper Goff's childhood home of Fort Collins, Colorado. However, the Main Street City Hall was inspired by the classic Victorian architecture of the Bay County Courthouse in Bay City, Michigan. The building was finished with turn-of-the-century style trimmings, including this pair of heavy paneled wood and glass doors. Refinished several times while at Disneyland, the doors were replaced in the 1990s by the set currently in use. Measuring 79.75"x30" each, the handles and metal trim were removed and used on the replacement doors. The original glass panels were also removed and used in the replacement set. Condition is good with expected wear from almost 40 years of use.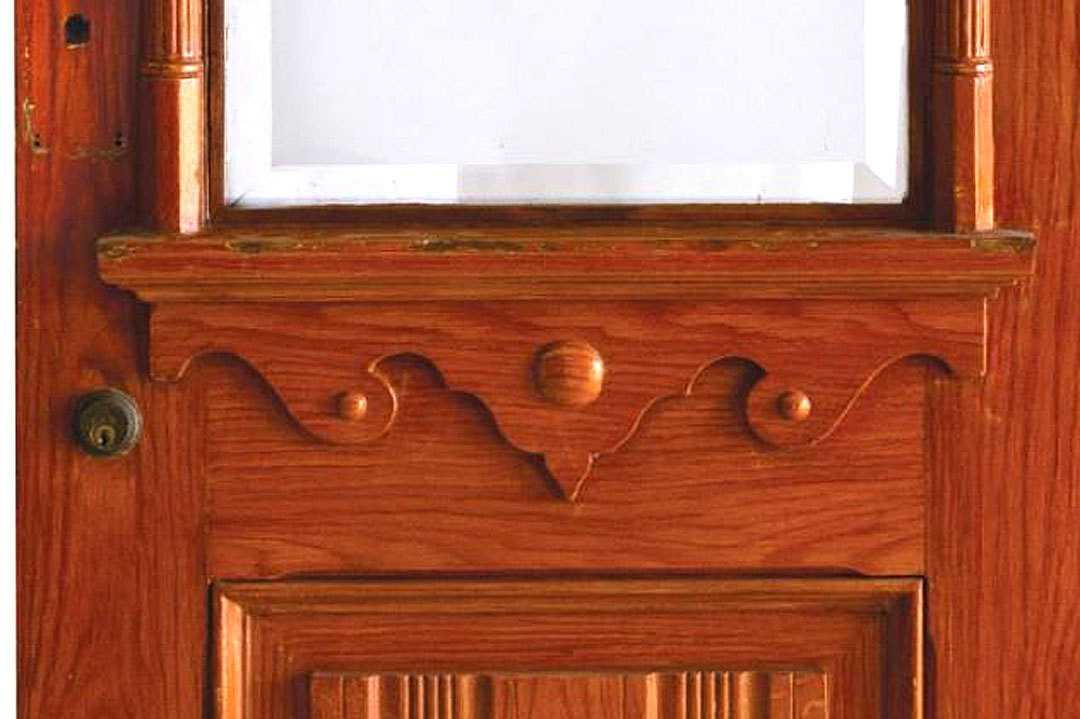 I love this detailed view, with the date of when the doors were re-grained, by the graveyard shift no less.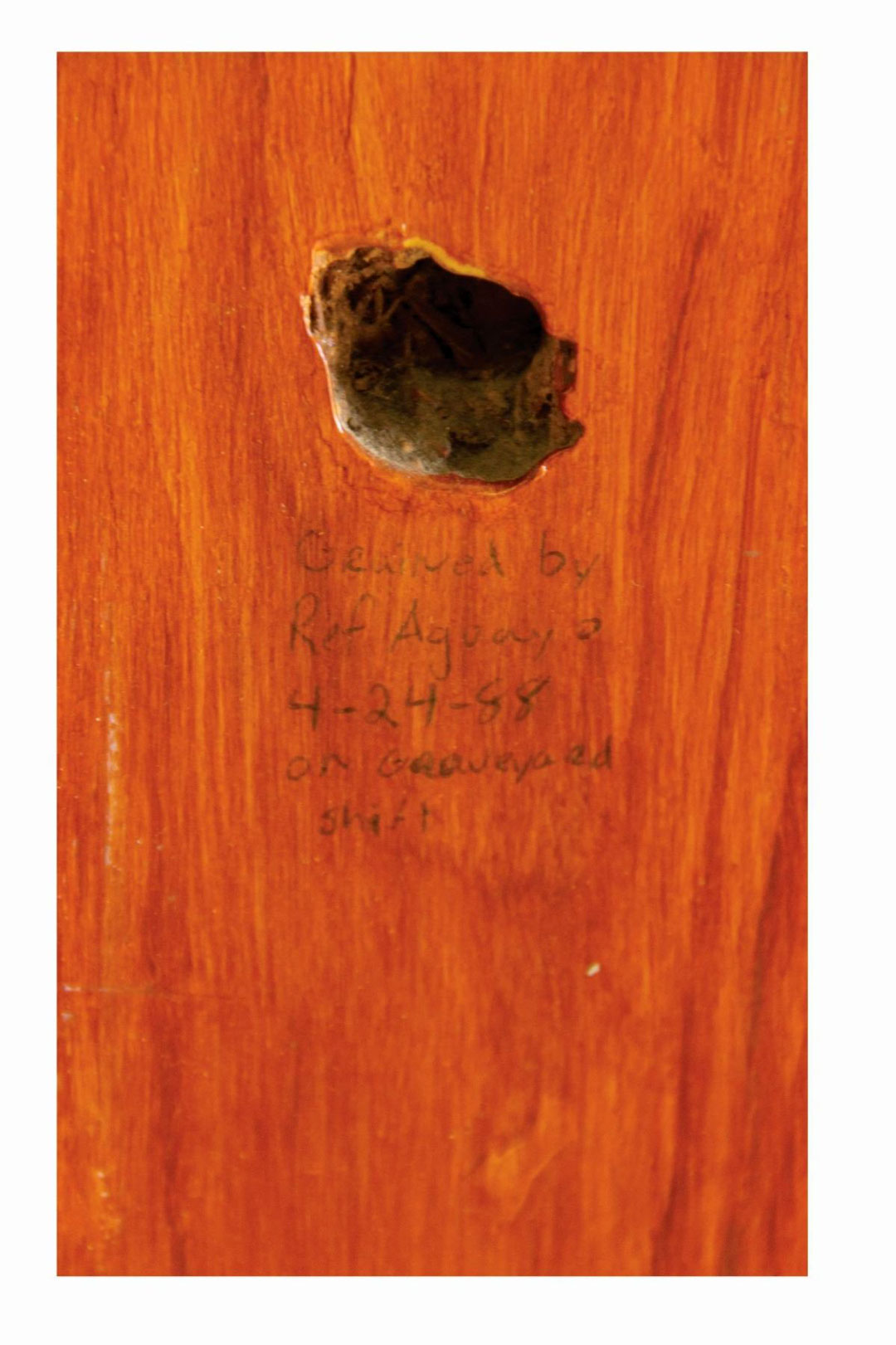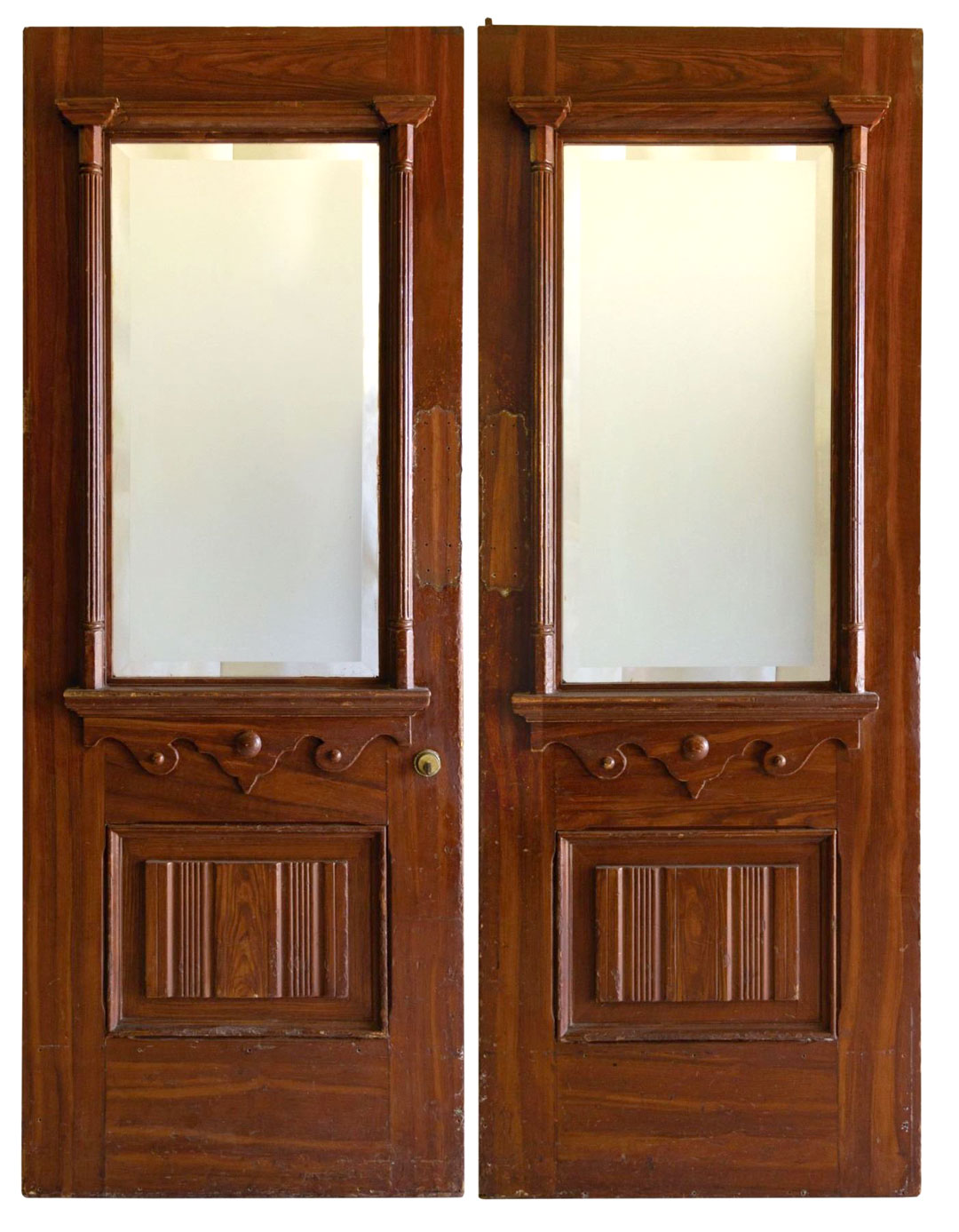 I went through my collection to see what I had in the way of original vintage shots of the City Hall doors. Sadly...it's pretty sparse! In fact, I couldn't even find a decent shot by myself of the doors; most of my City Hall photos were when the doors were already open. My earliest one is from 1957: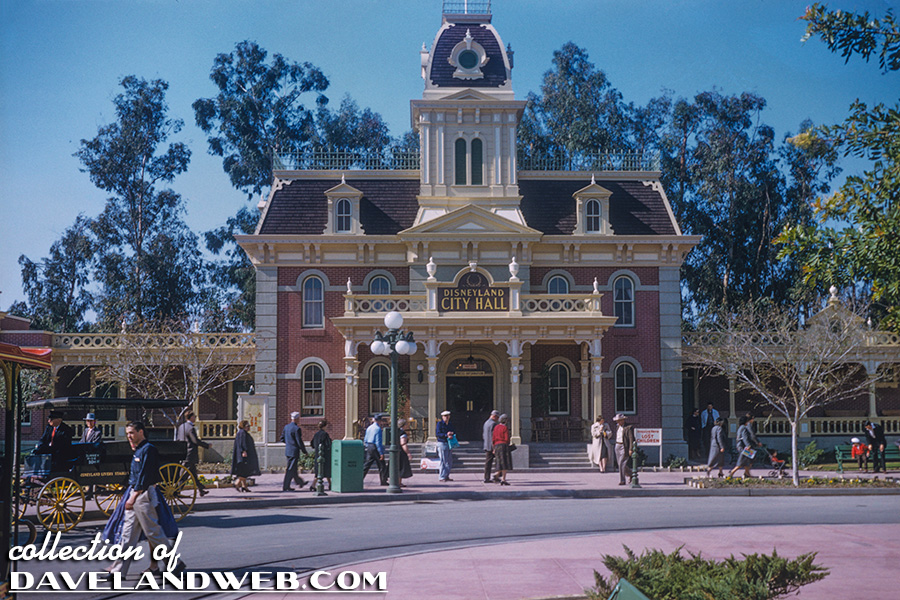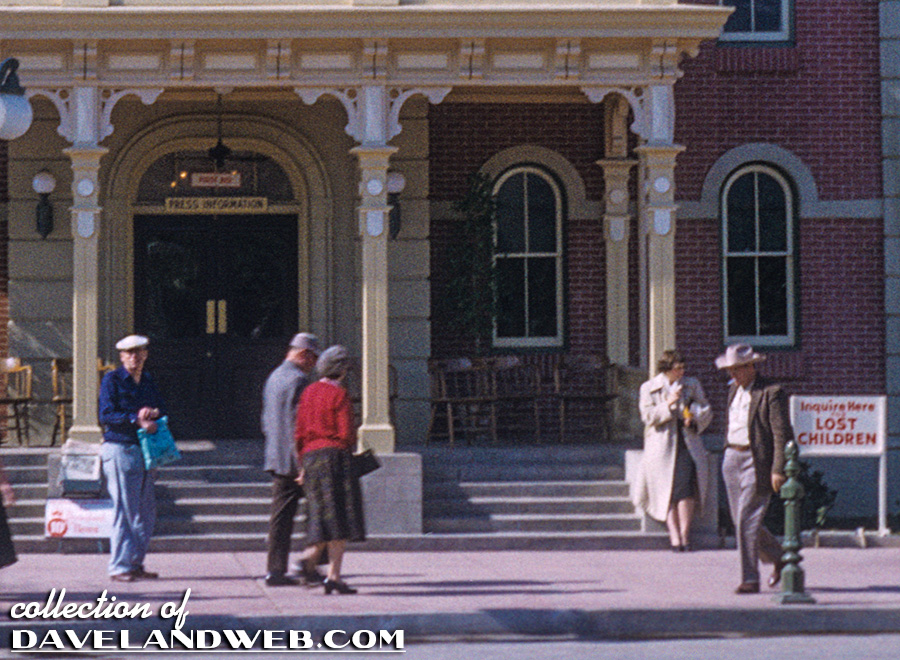 July 1964: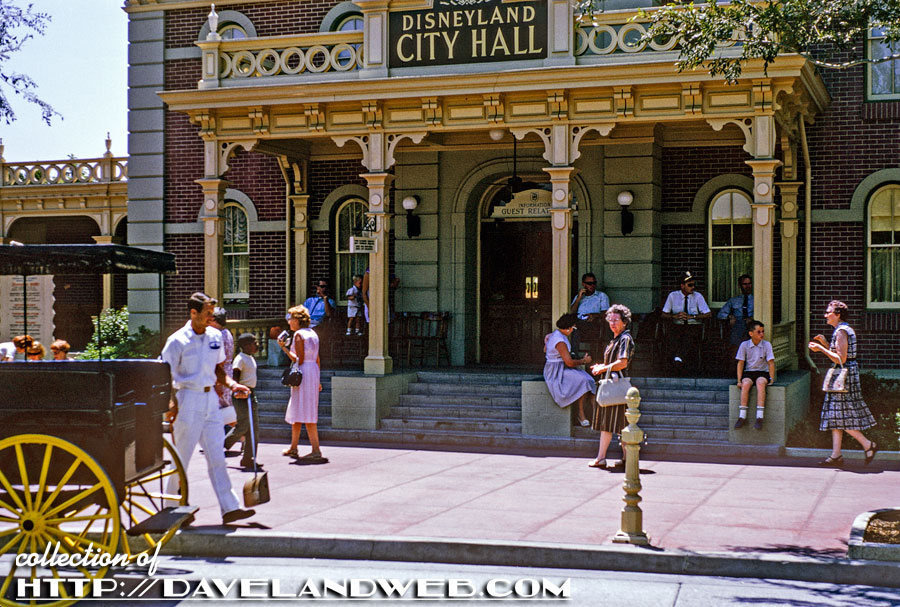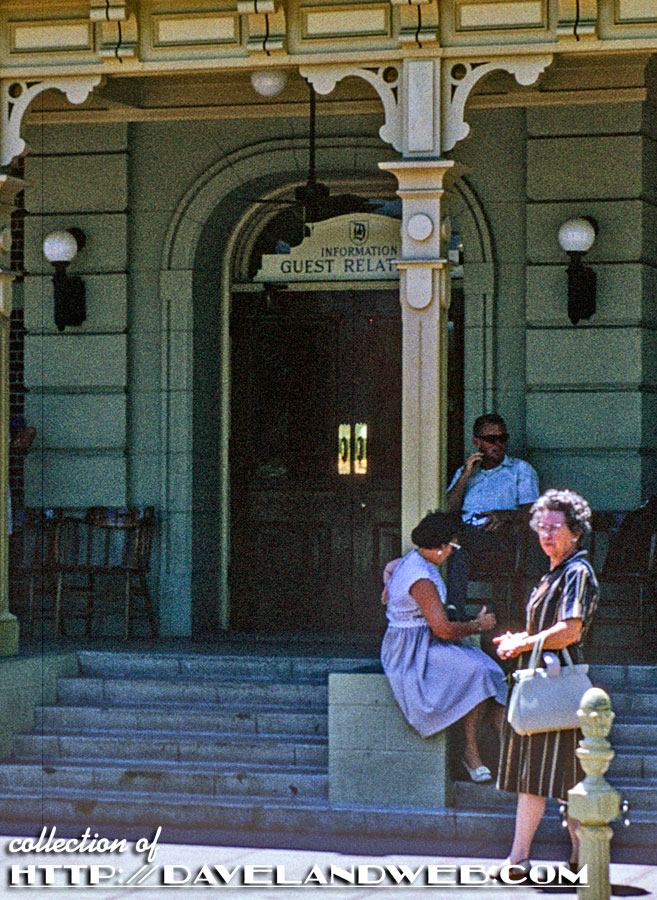 November 1970: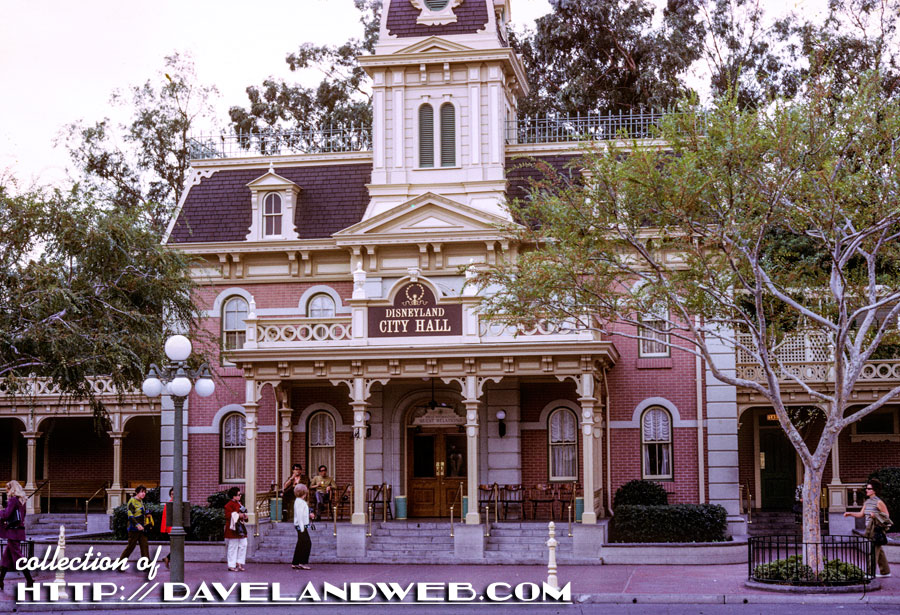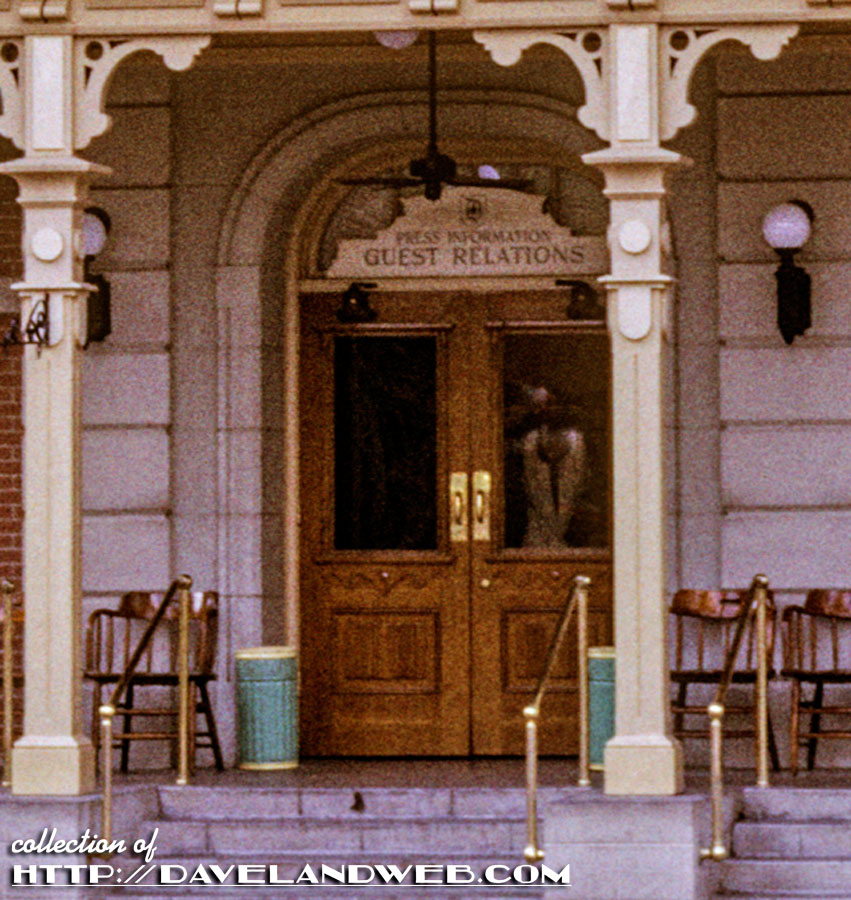 and August 1986: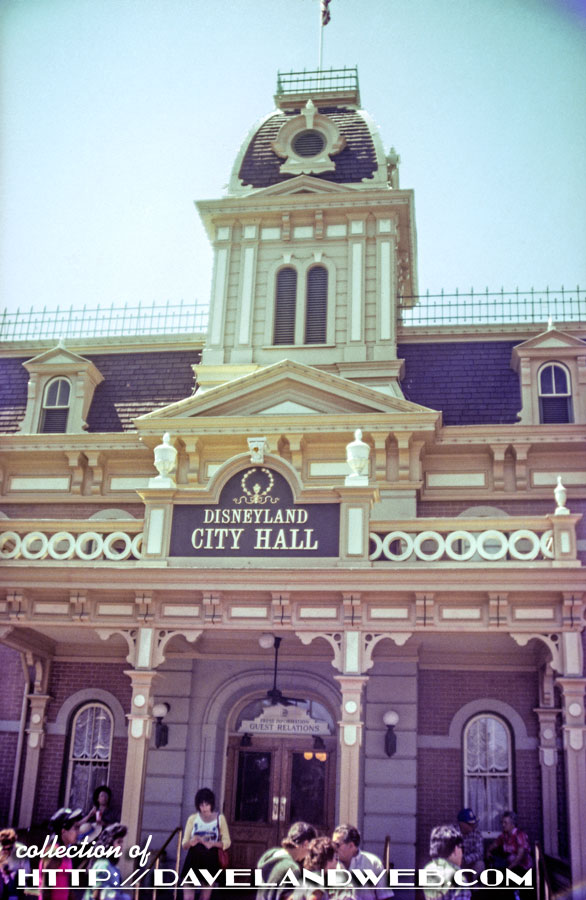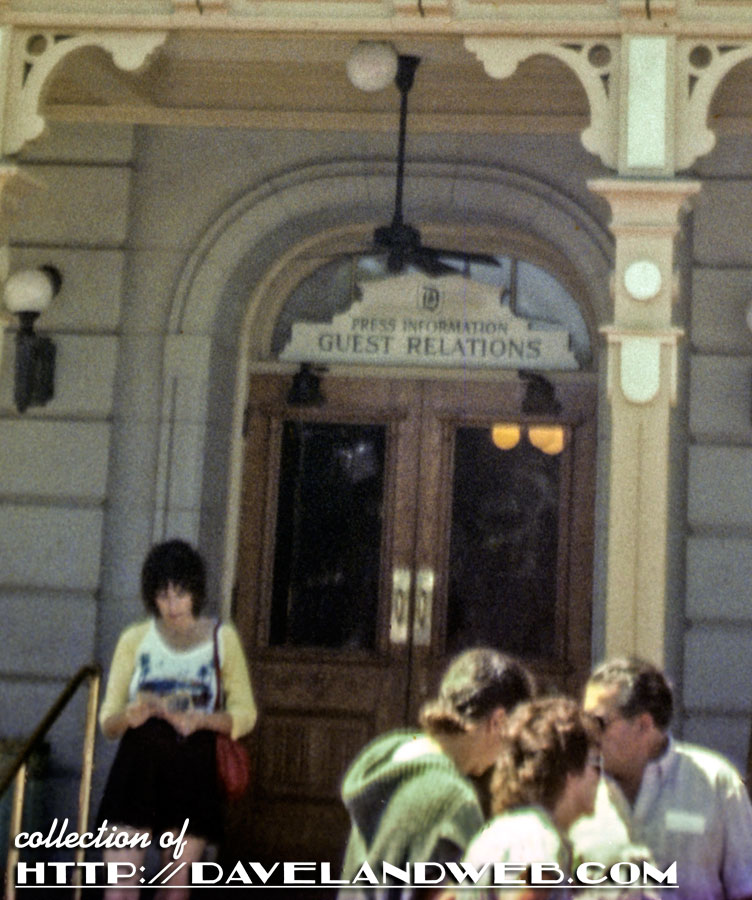 Want to bid? Check out the upcoming
Van Eaton Gallery auction
for yourself!
See more Disneyland City Hall photos at my
main website.
Follow my Daveland updates on
Twitter
.