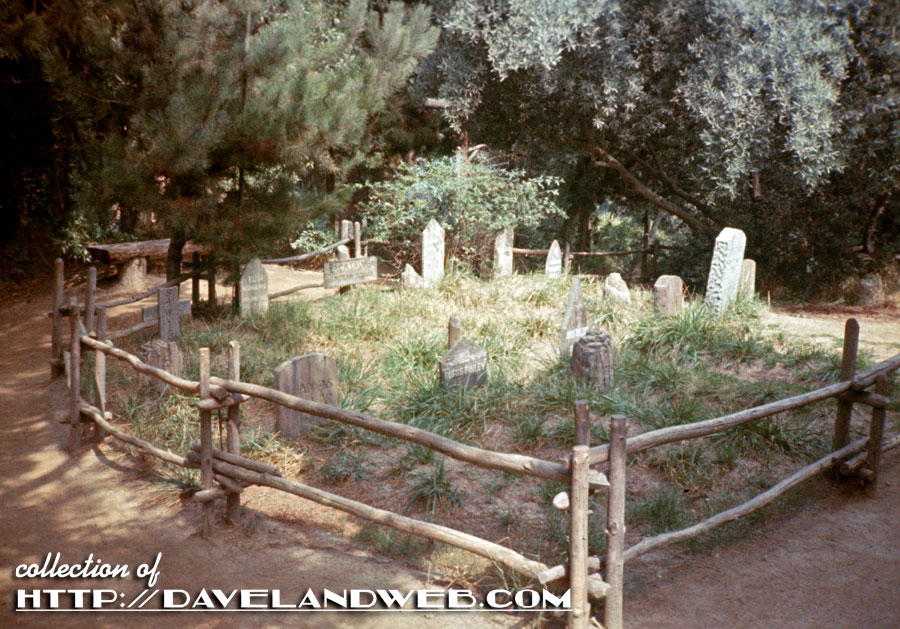 Other than at the Haunted Mansion, one rarely associates cemeteries with Disneyland. However, Fort Wilderness used to be LOADED with tombstones! This 1960s image shows the cemetery that was once located behind Fort Wilderness on Tom Sawyer Island. Since it's been over three years since my last visit, other Disneyland guests will need to confirm/deny whether or not the cemetery is still there.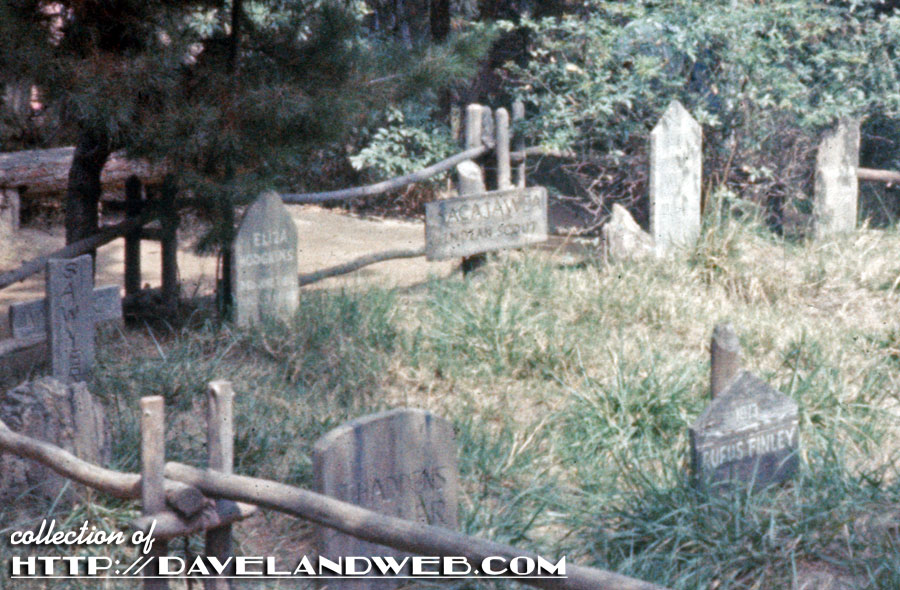 This previously posted August 1956 shot shows a few tombstones that were located on the edge of the Island: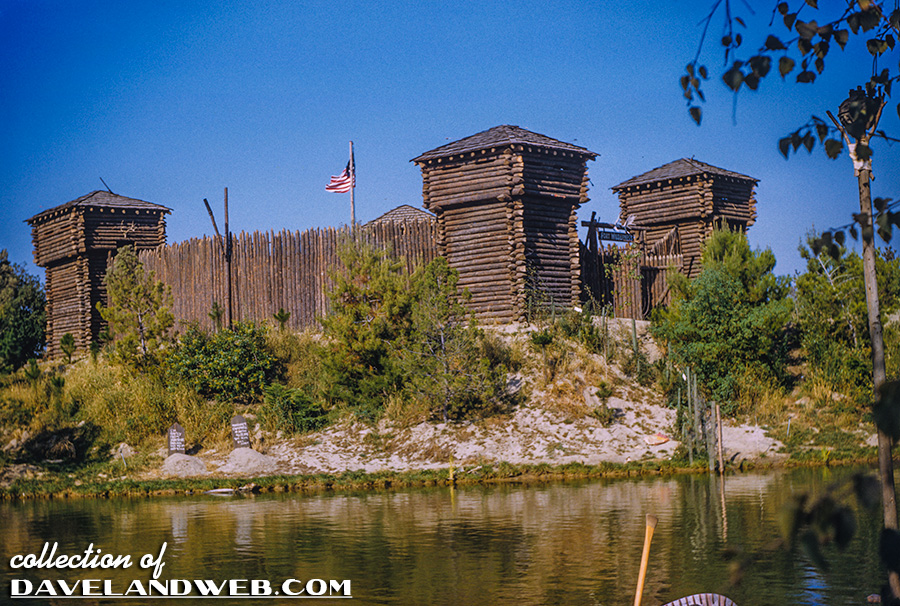 Slightly odd...a little creepy...but I'm okay with that!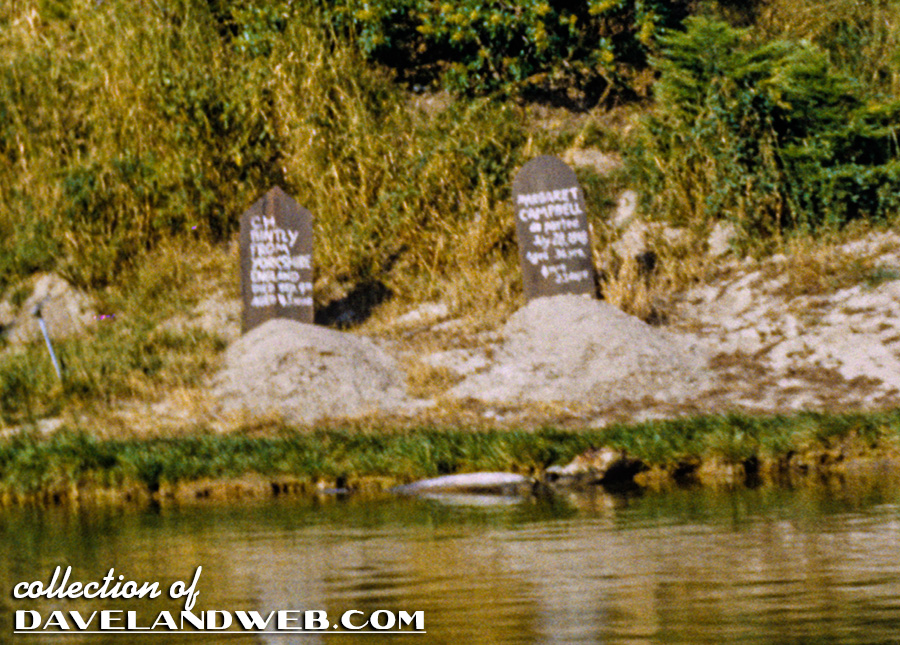 Skipping ahead to December 2006 you can see the concept survived, even if some of the tombstones were changed/replaced: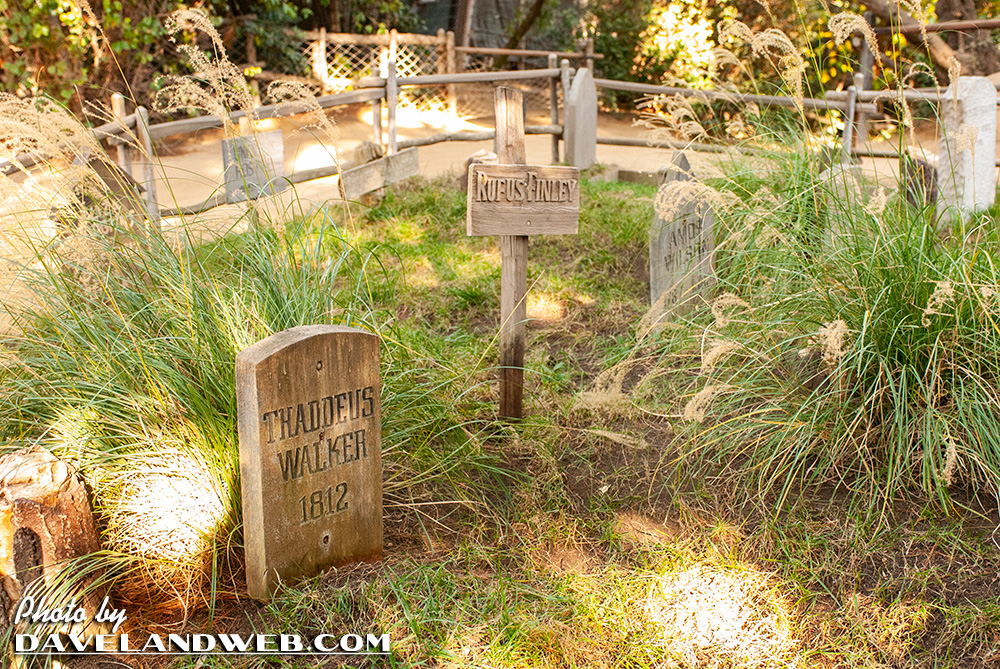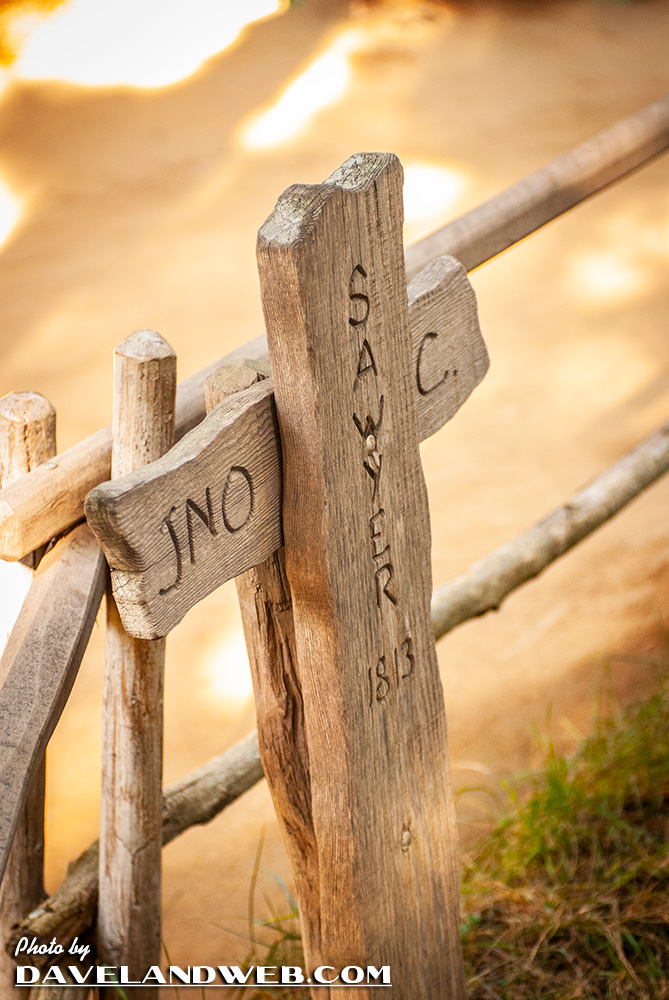 From February 2007: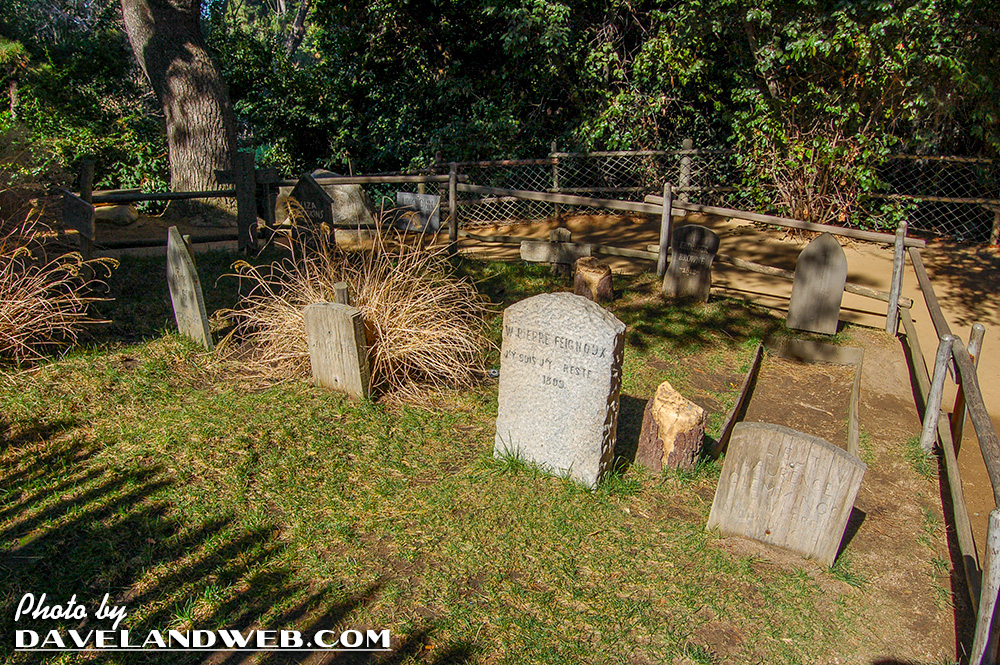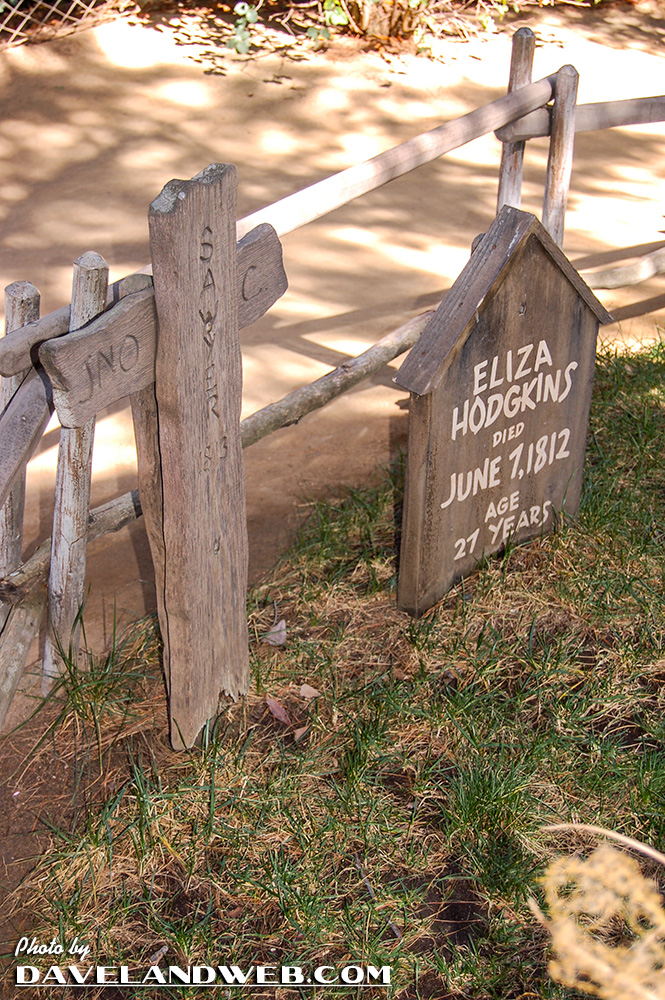 ...and my last trip to the Island in October 2011: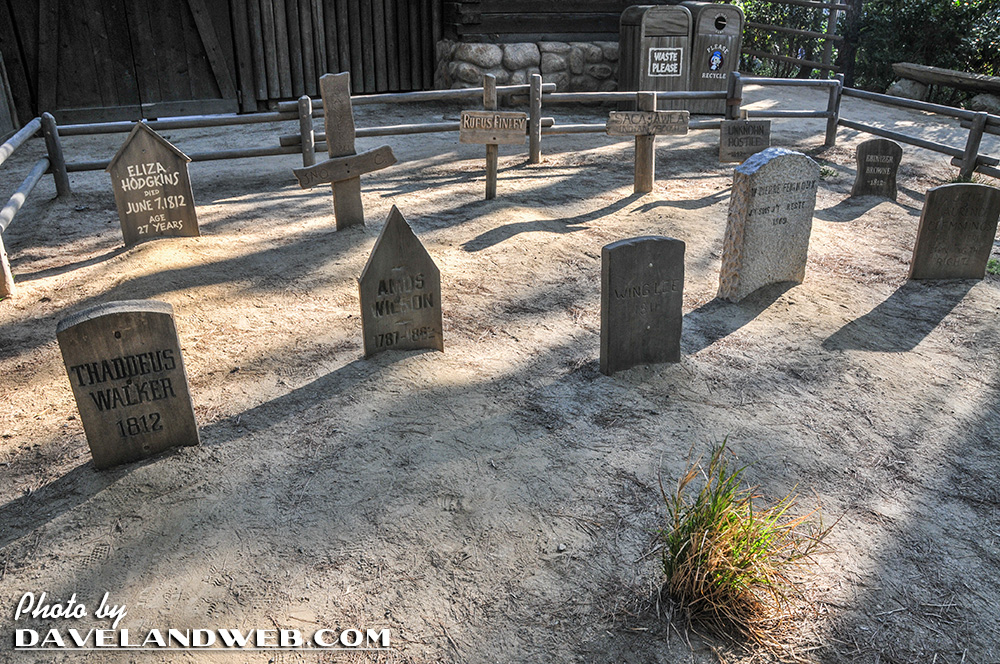 See more Disneyland Fort Wilderness photos at my
main website.
Follow my Daveland updates on
Twitter
.