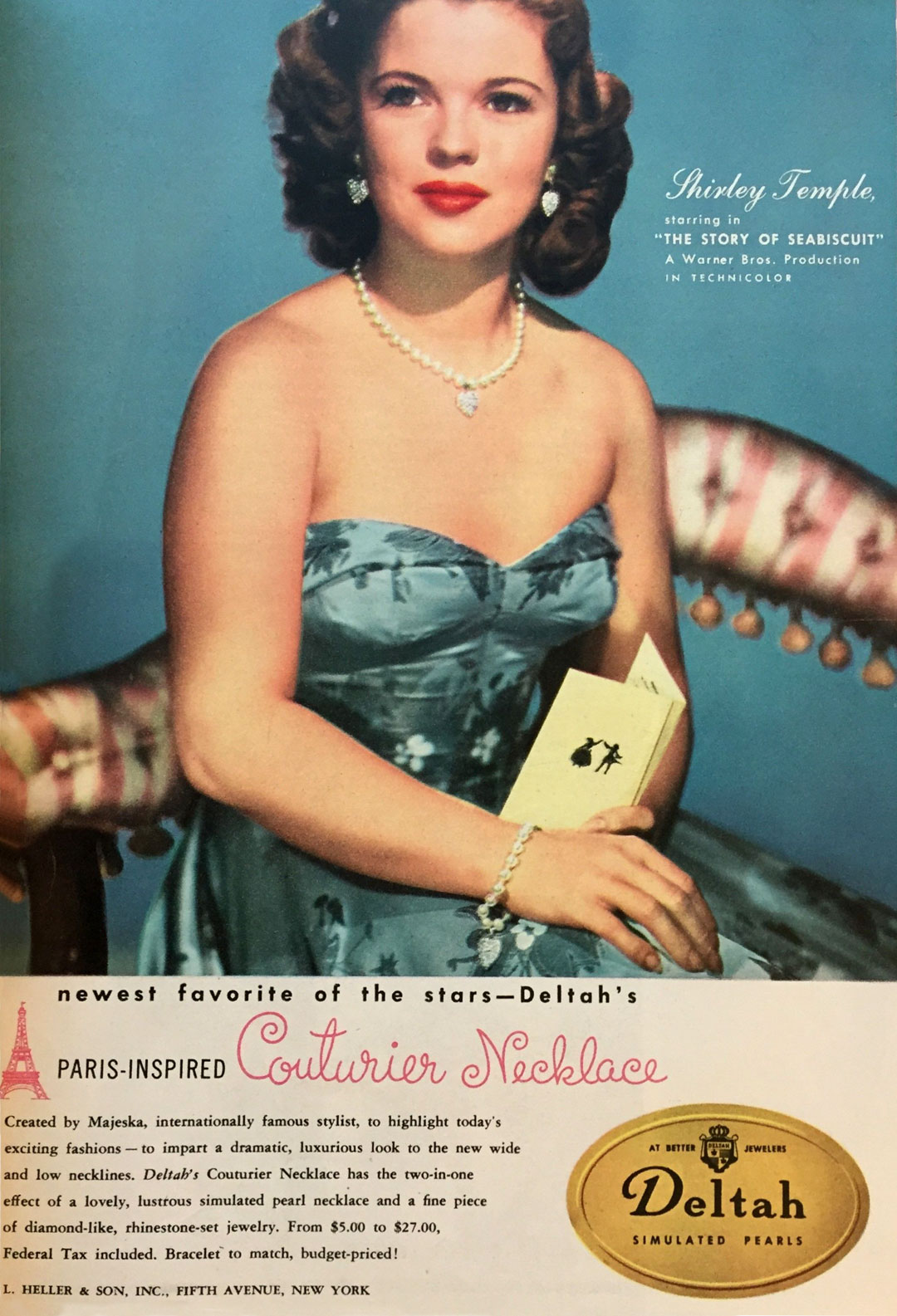 This ad from 1949 features a lovely color portrait of Shirley Temple advertising Deltah Pearls. Want to see the contract Shirley signed for this campaign? Sold many years ago for over $1000 at a Bonhams auction, this two-page May 16, 1949 document on Warner Bros letterhead allowed Deltah Pearls to use Shirley's name and likeness in the promotion of their simulated pearls. Note Shirley's handwritten addition in the lower lefthand corner: "OK for trade publications." I guess it was important that she spelled that out.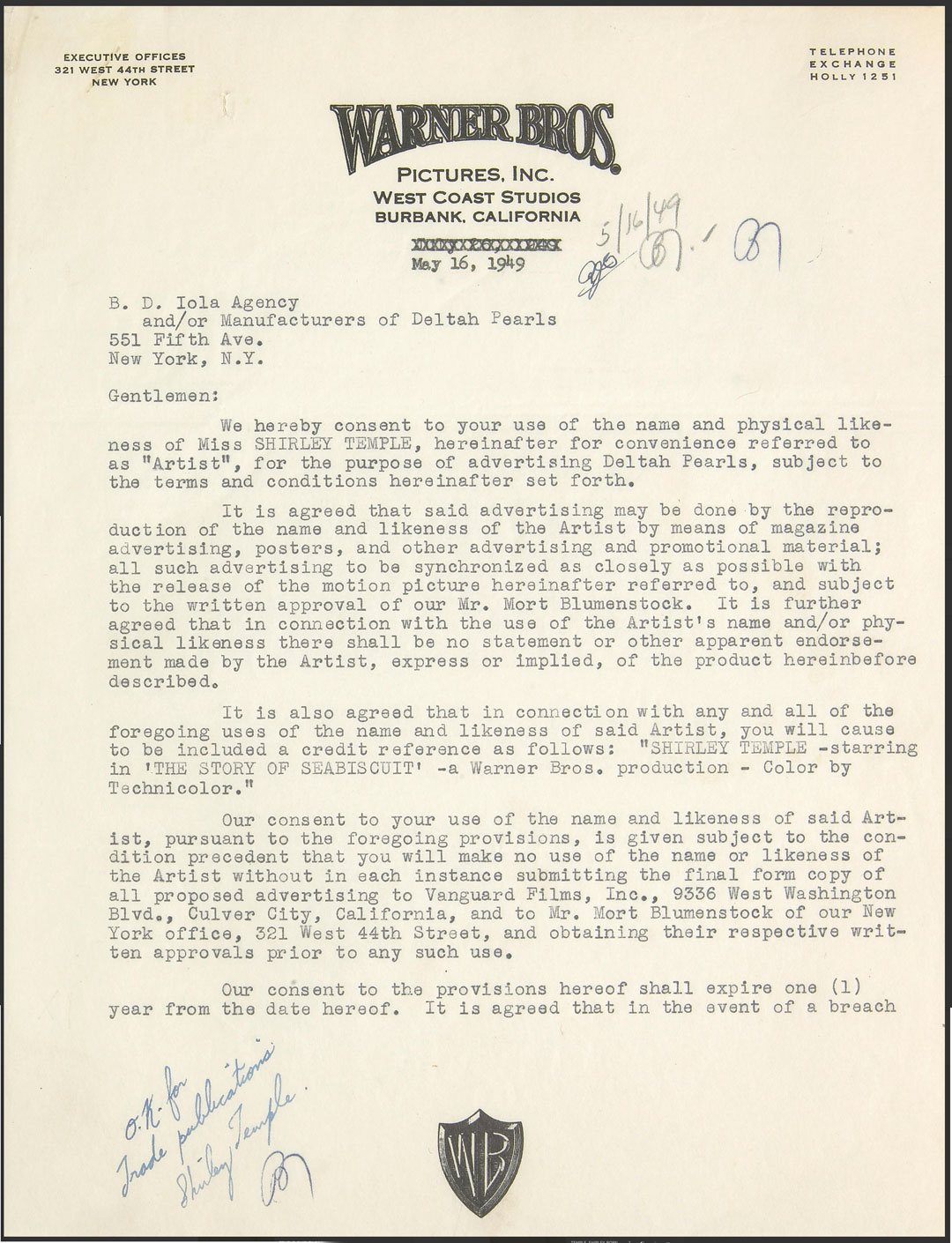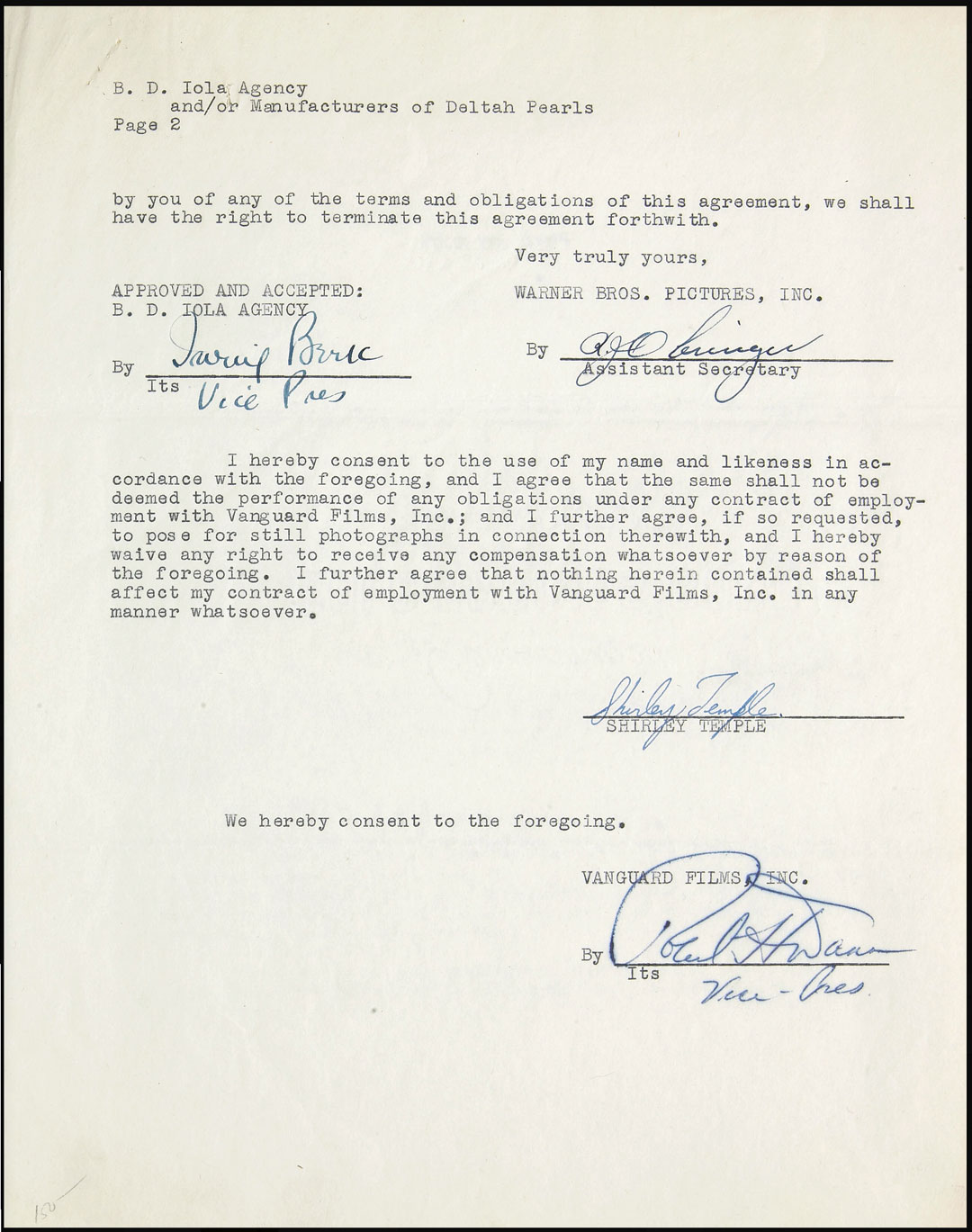 Warner Brothers wanted to make sure they got a piece of the pearl-pie, too, by having Shirley's latest movie at the time, "The Story of Seabiscuit" included in all the ads. Here's a publicity still from that movie showing Shirley and costar Lon McCallister.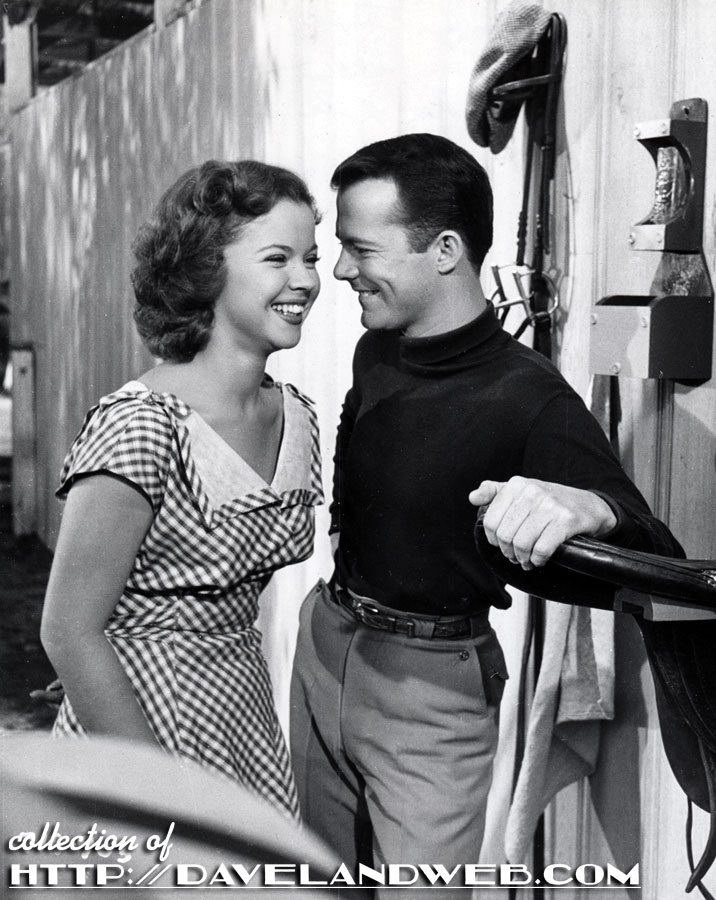 The beautiful dress Shirley was seen wearing in the Deltah Pearls ad came up for auction as well when Theriault's sold off items from Shirley's personal collection after she passed away.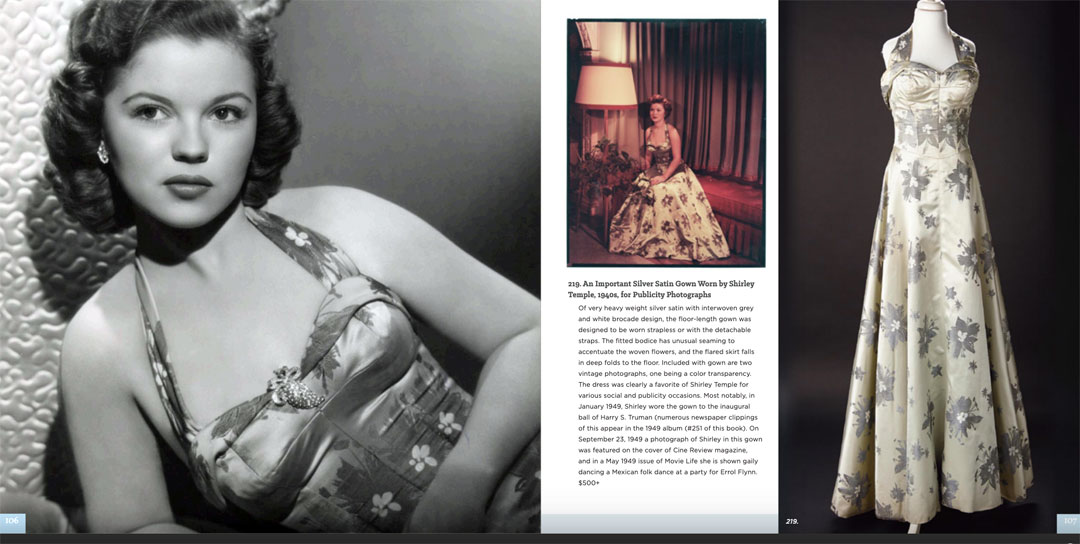 Shirley could also be seen wearing the same gown at Harry Truman's Inauguration.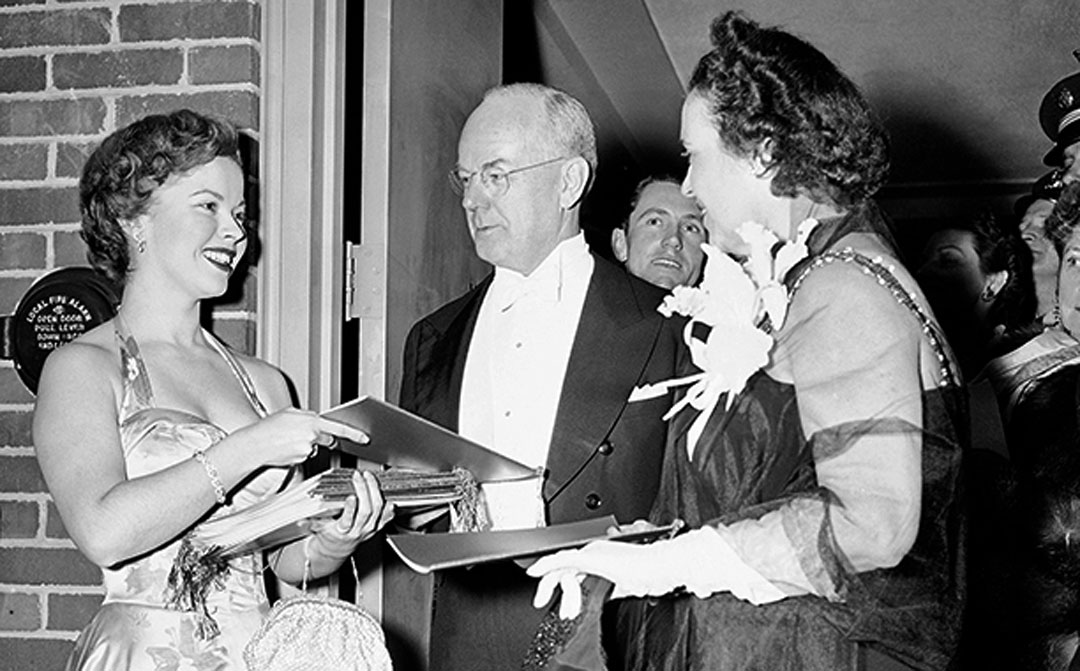 Notice she is wearing it sans pearls!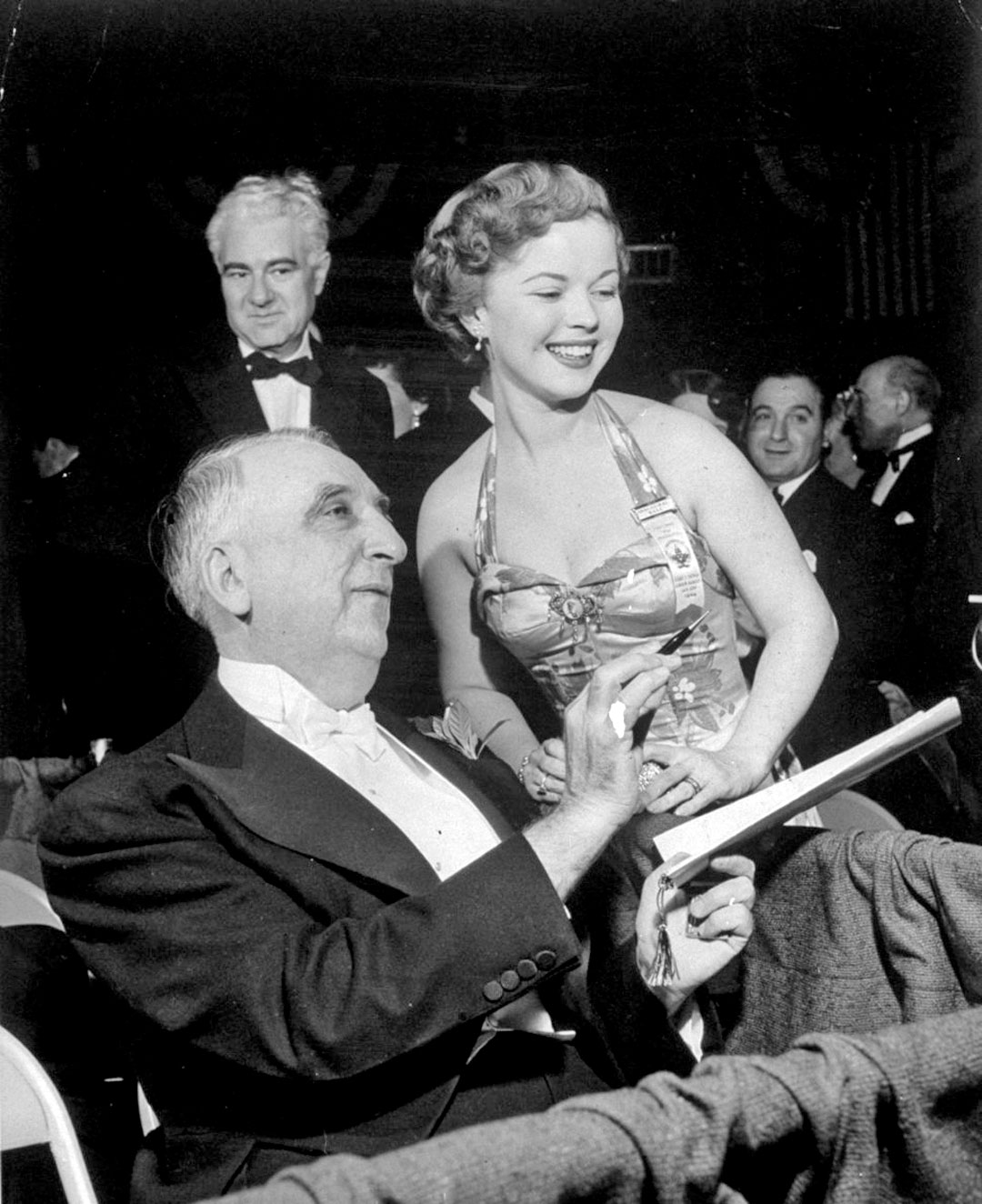 See more Shirley Temple photos at my
main website.
Follow my Daveland updates on
Twitter
.