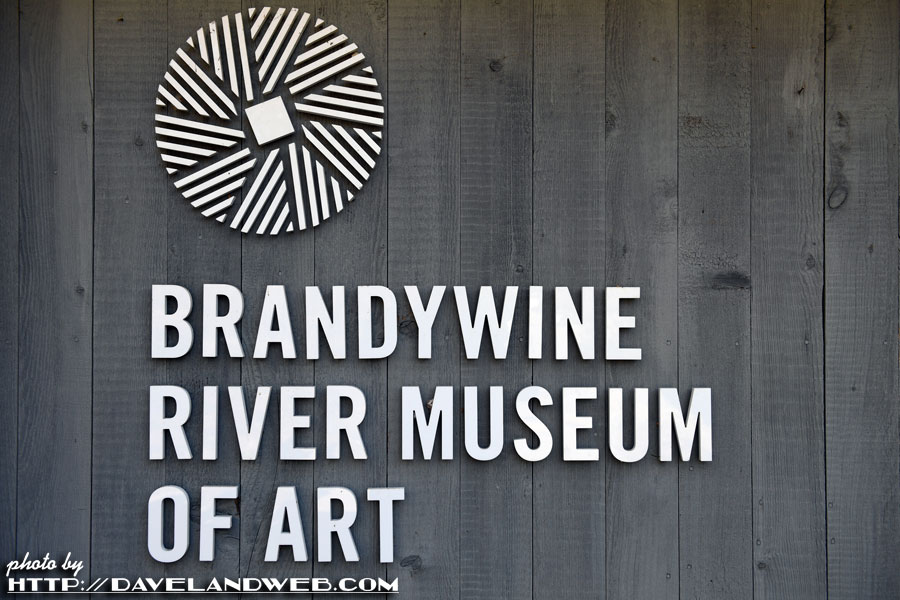 My grandmother introduced the family to the Brandywine River museum, which holds a large collection of art by the Wyeth family, from N.C. to Jamie. It was love at first sight. The museum was one of my first experiences with adaptive reuse; built as a gristmill in 1864, it had been creatively adapted into a gallery space.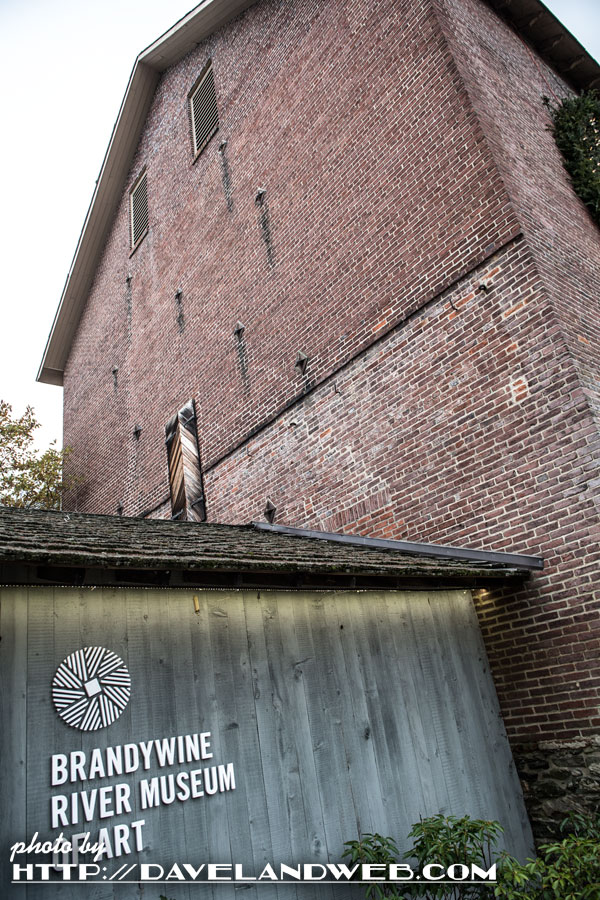 One of the highlights of my childhood was the annual visit to the museum to see their Christmas displays, including the Christmas trees in the lobby and an entire room of model trains.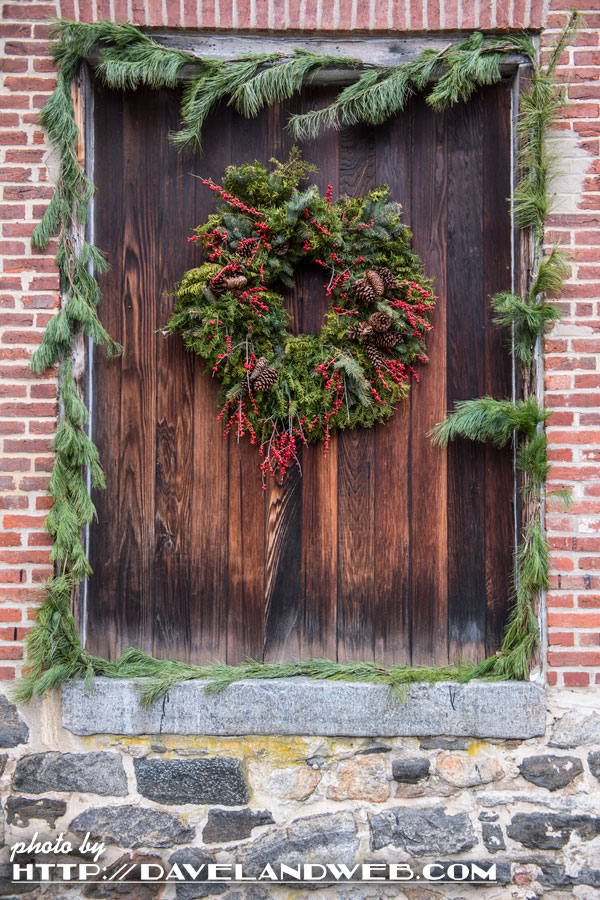 This year marked my first visit at the holidays in eight years; it was good to be back!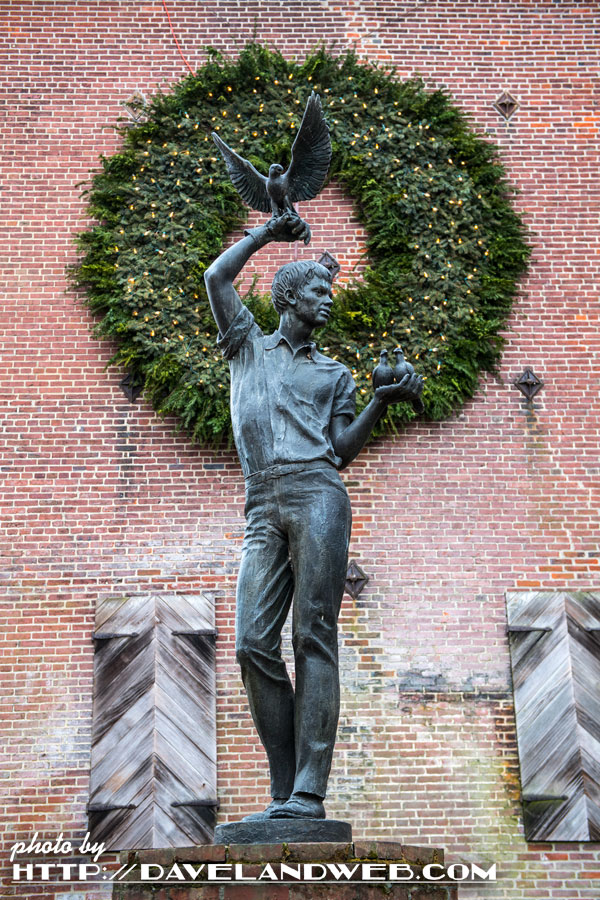 The trees in the lobby area aren't your plain run-of-the-mill (intentional pun) Christmas trees. All of the ornaments are made of natural materials.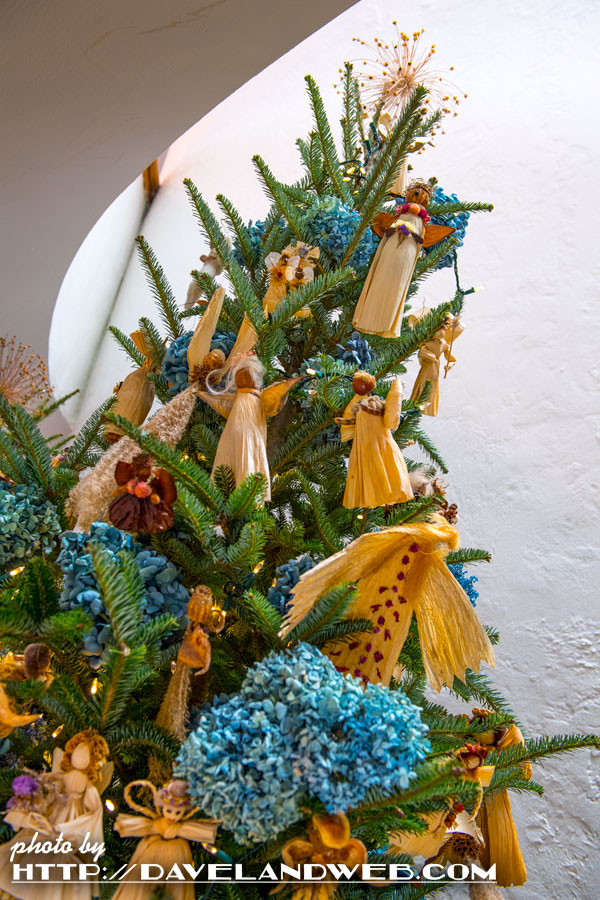 Each tree this year had a theme, and I marveled over the creative ornaments that hung on each bough.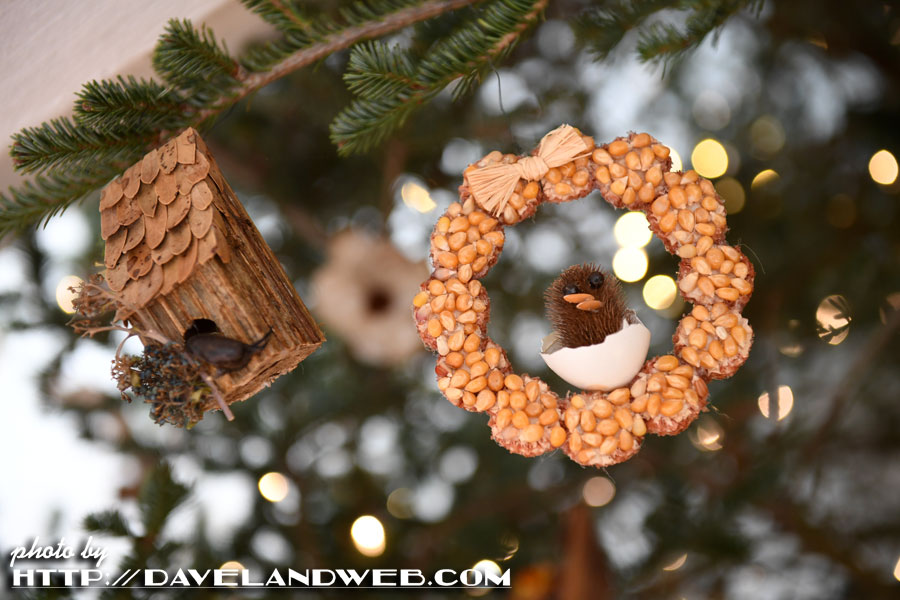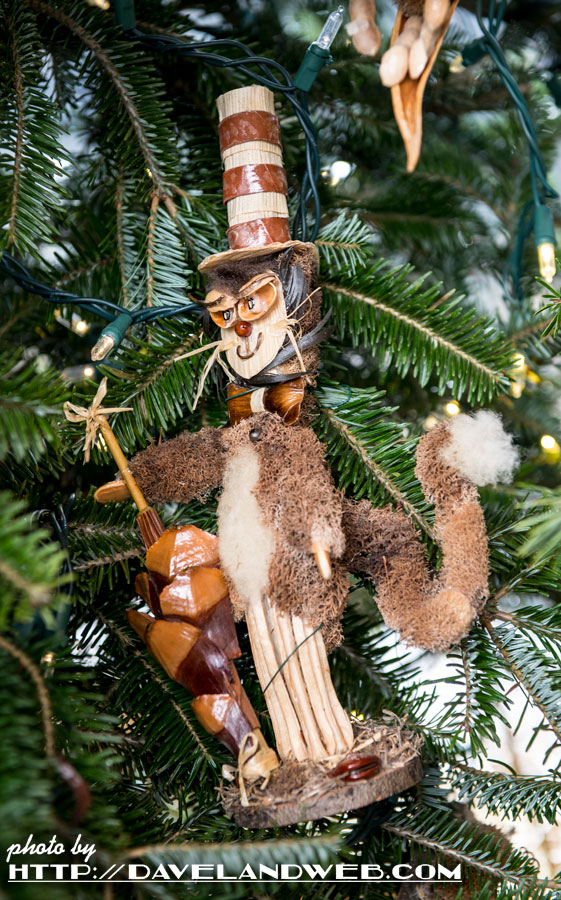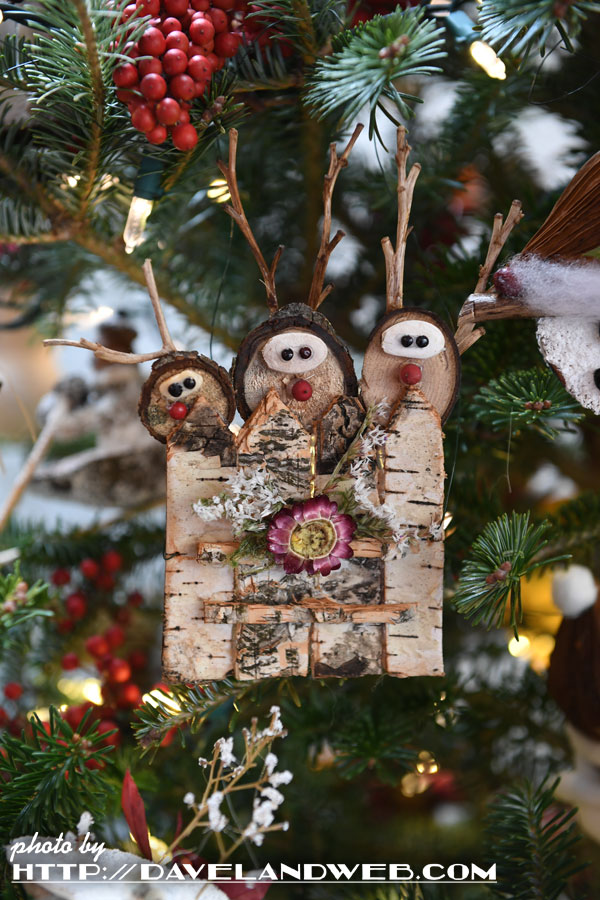 "How about an apple, dearie?"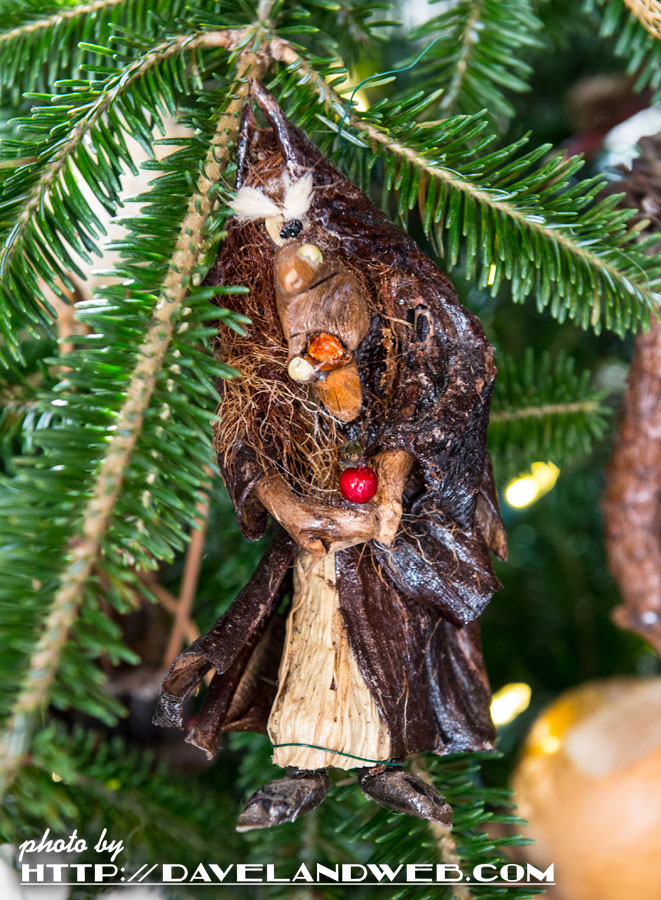 The model train layout gets better every year; I could spend days looking at the individual tableaus and watching the trains go by. One of these days I'll get my model train set going again! Note the smoke coming out of the smoke stacks!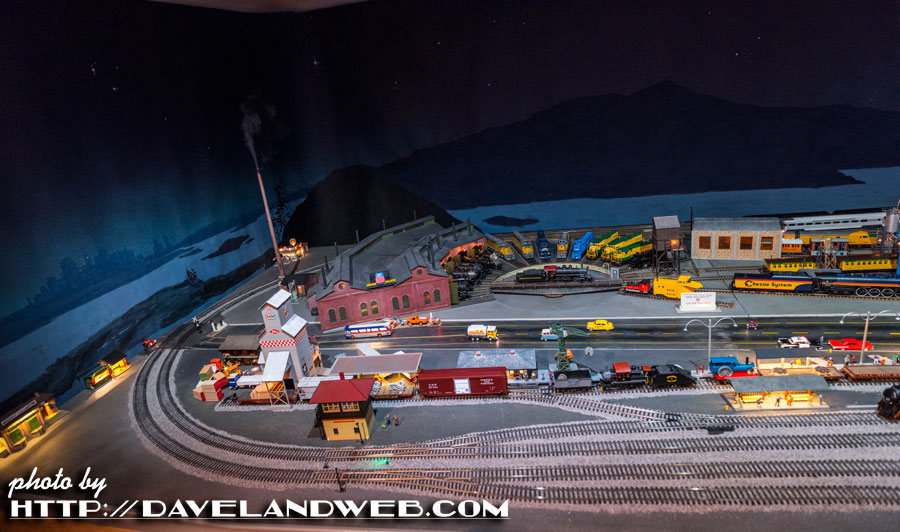 N.C. Wyeth lives again: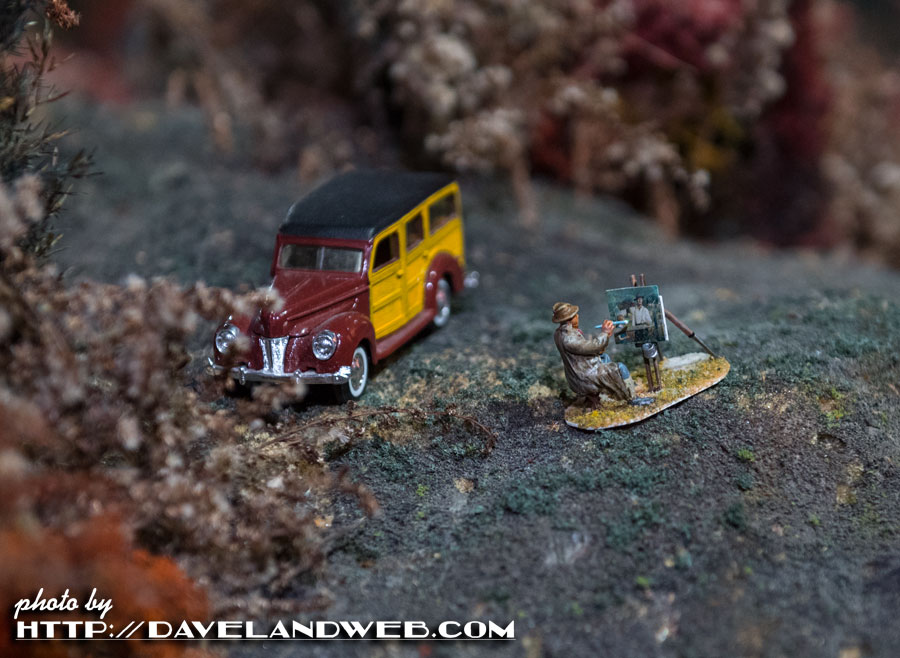 A carnival: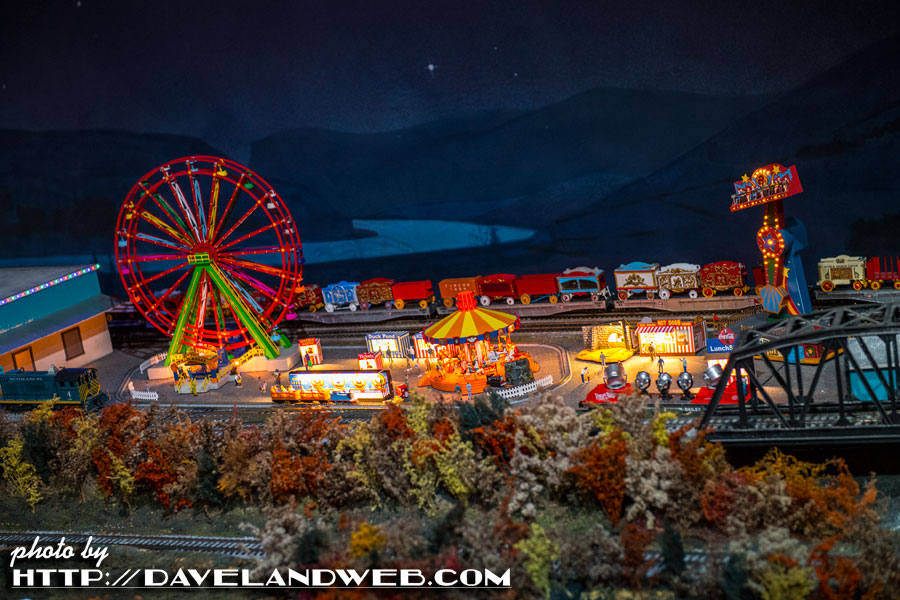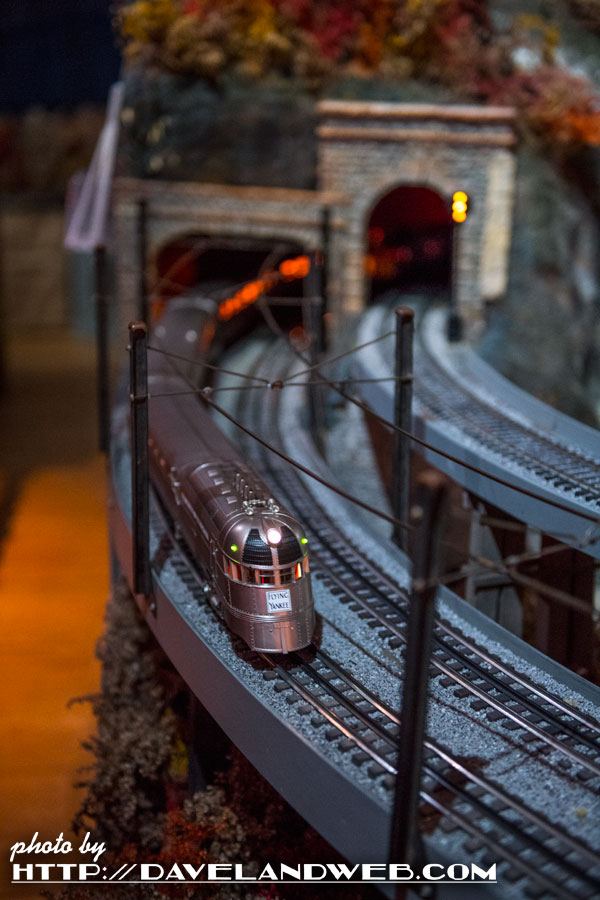 It looks like aliens have invaded the layout!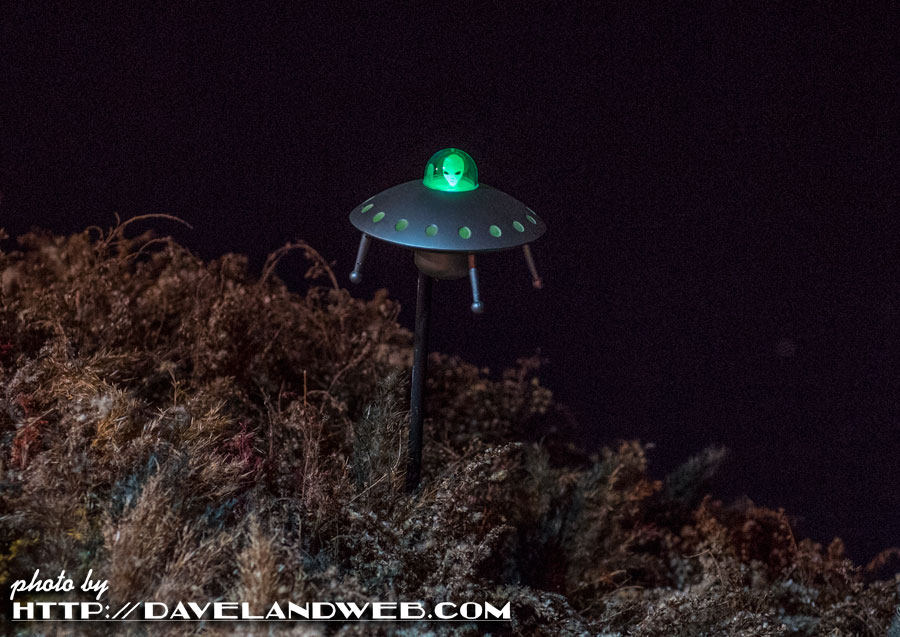 The projection of Santa and his reindeer was a favorite part; they were able to use the art of N.C. in the portrait of Santa.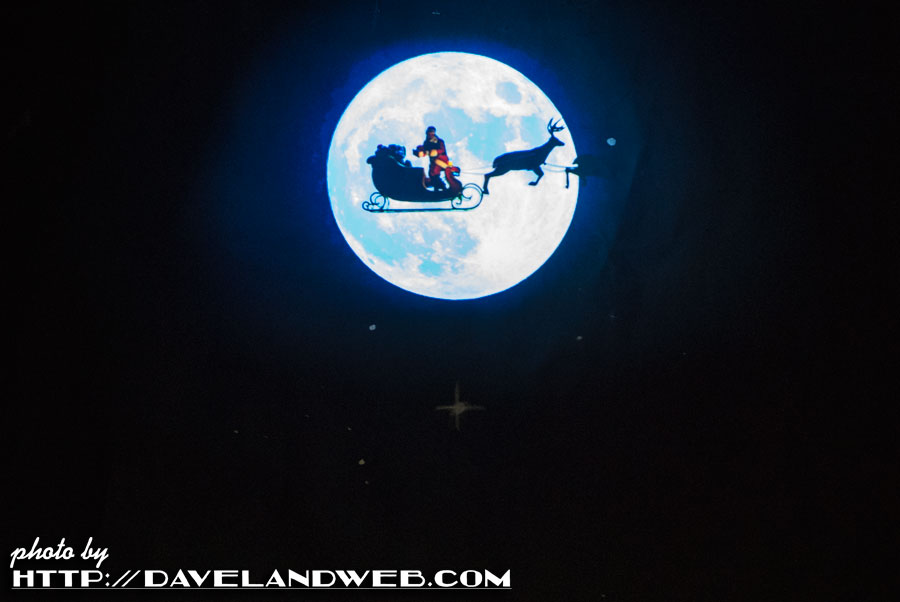 For all those that celebrate, I hope you have a very merry Christmas!
See more Brandywine River Museum photos at my
main website.
Follow my Daveland updates on
Twitter
.