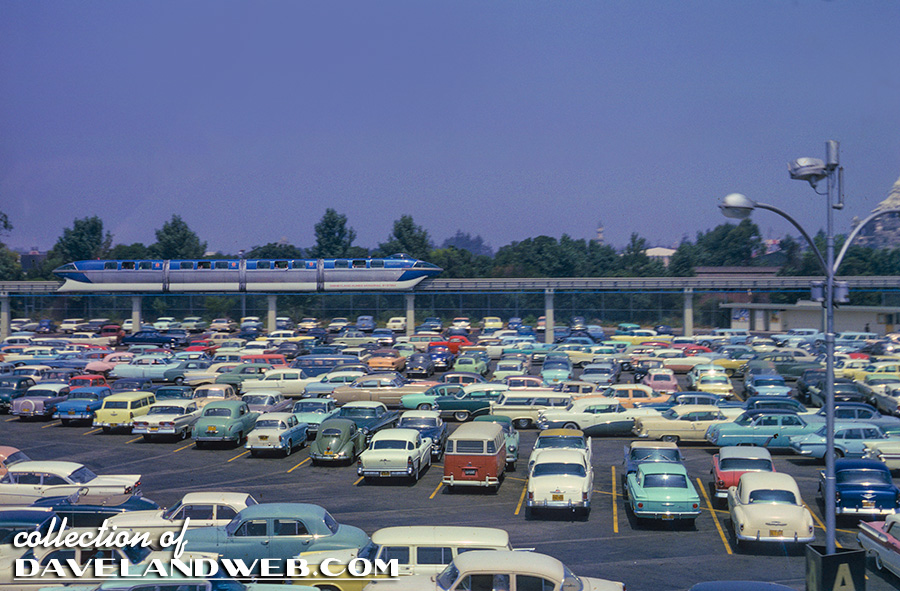 Many moons ago, blogger Jed from
Vintage Disneyland Goodies
published a 1962 Disneyland Tour Guide Script. I told him that I wanted to marry his 1962 script and my 1962 photos together and he was stoked. Hopefully he is patient, too, as it has taken me almost a year to do this! Without any further adieu, let's travel back to 1962. Feel free to name your Disneyland Tour Guide whatever you want...be creative...personalize this experience and make it your own.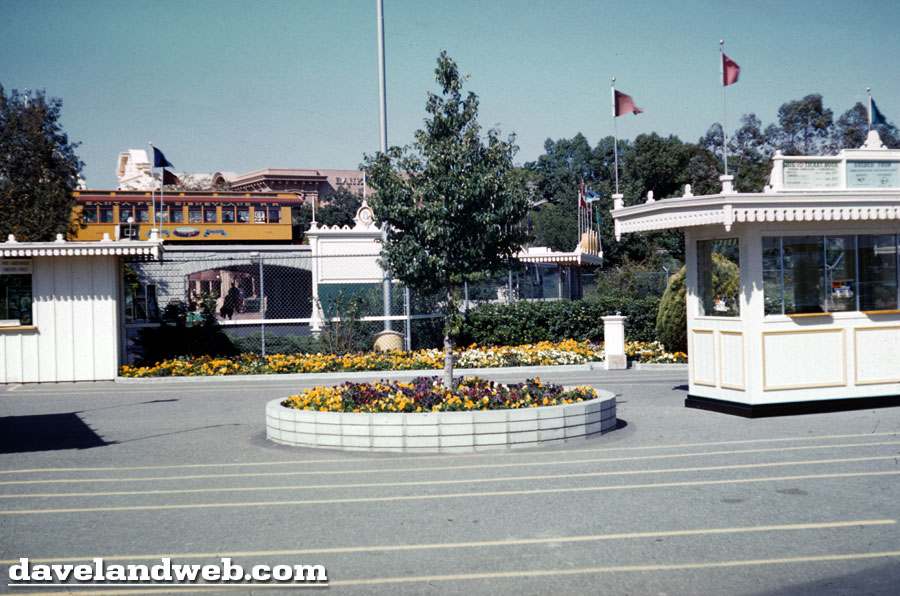 Welcome to Disneyland…my name is________ and I'll be your guide on your tour through the Magic Kingdom. We'll be visiting each of the four lands, ending our tour in Tomorrowland. If you have any questions about the park along the way, please feel free to ask and I'll do my best to answer them for you. Also, if I'm walking too fast or not speaking loud enough, please tell me. Now, if you're all ready we're first going to board the Santa Fe and Disneyland Railroad for an exciting trip encircling the entire park.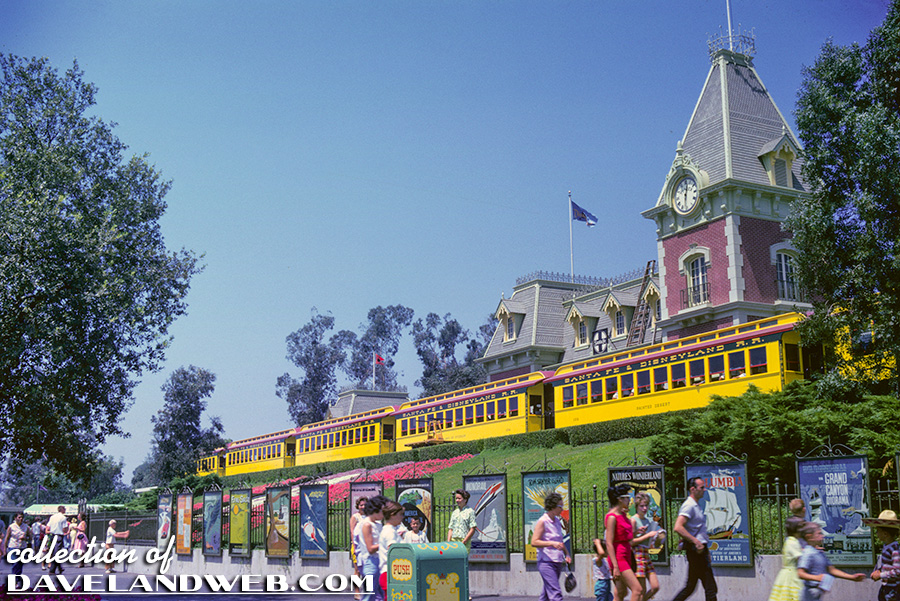 MAIN STREET STATION (Waiting for Train)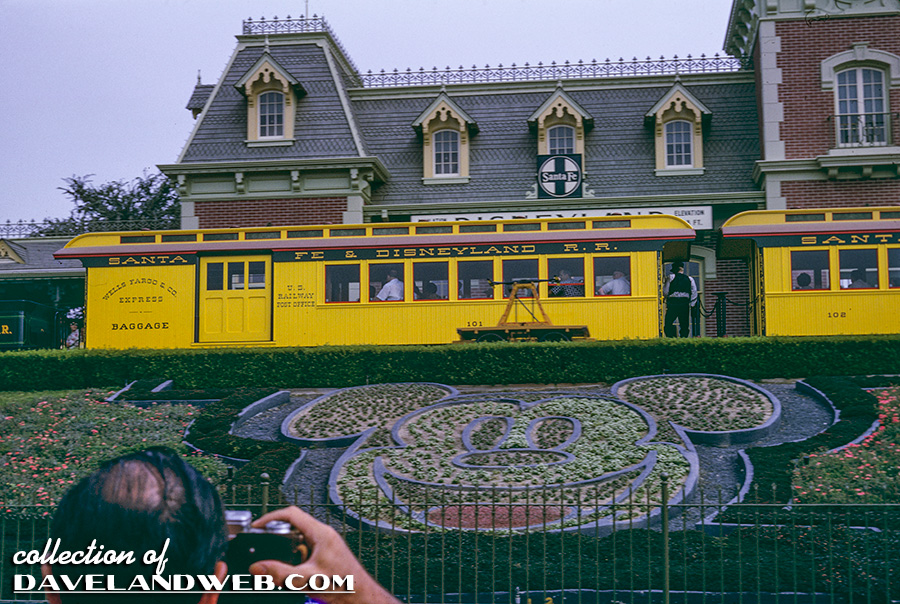 Here you get a view of our parking area. We have 67 acres in the amusement area of the park and 100 more in this our parking area, which can accommodate more than 9000 cars and 40 busses.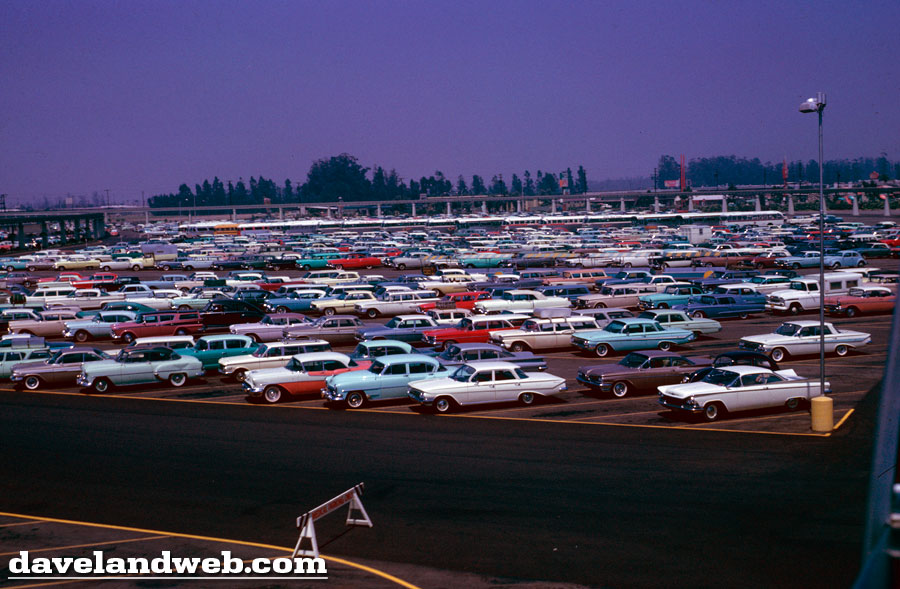 The helicopters you may see flying ovehread today offer daily flight service to and from the Los Angeles International Airport. The helicopter landing pad is adjacent to the Disneyland Hotel just across West Street. The elevated concrete beamway you see is a portion of the Disneyland-Alweg Monorail system which will be part of our tour a little later. Disneyland has many services with which you may not be familiar. Kennel-Land is located just to the right of the Main Gate as you enter.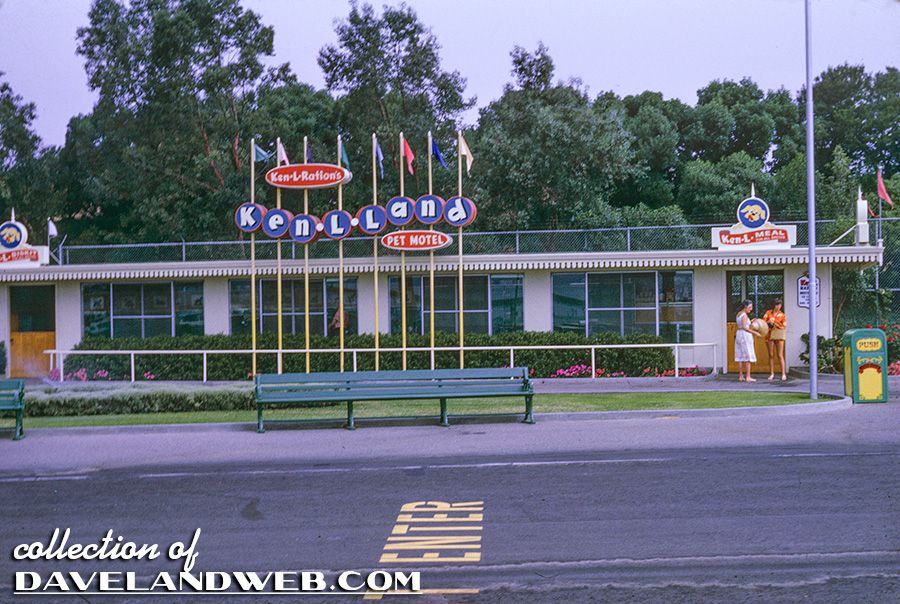 In this direction (point) is Town Square, where construction on Disneyland was first started, July 17, 1954. The Main Gate to Disneyland was opened exactly one year later. An impressive Retreat Ceremony takes place here in Town Square each evening with the Disneyland Band taking part.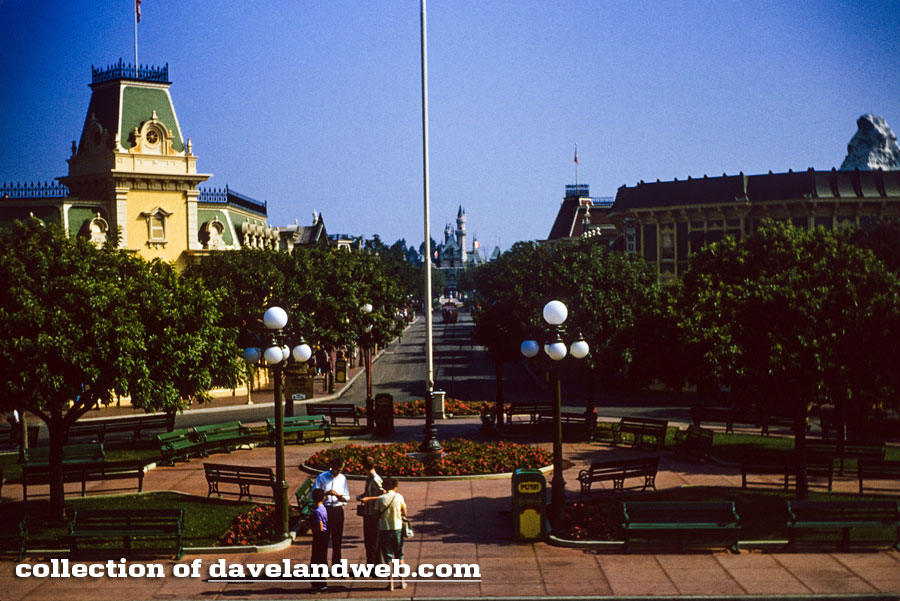 To date, the total population that is, the number of guests who have visited Disneyland, is over 32 million. Our record breaking day was July 4, 1959, when there were 59,845 guests in the park in one day. Across the street in this direction is our Bank of America, open for your convenience until 4 o'clock this afternoon. This bank is unique in that you may do your banking on Saturday, Sunday or Holidays…anytime the park is open.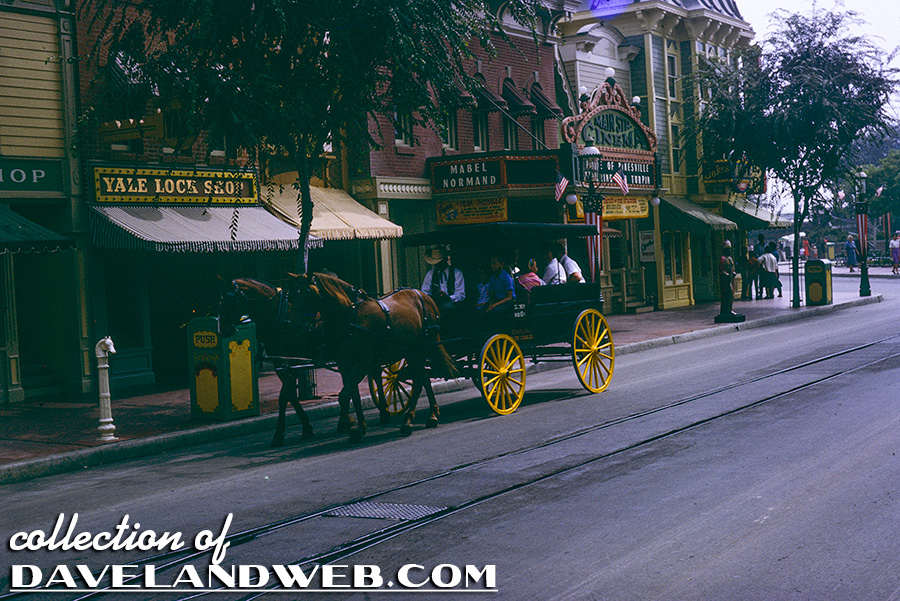 Just down Main Street we even have a cinema where six silent movies are shown continually. The large brick building across Town Square is Disneyland's City Hall. If you have any problems you may take them there, because we all know, City Hall has ALL the answers.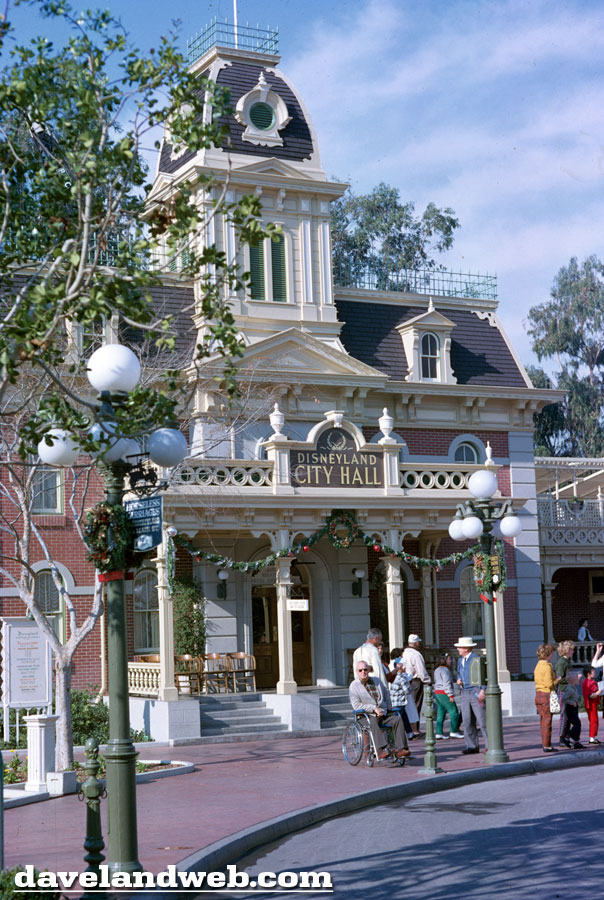 To resume your vintage tour, come back tomorrow and meet us at the Frontierland Station!
See more vintage and current Disneyland Main Street Railroad photos on my
Disneyland Railroad Main Street Station page.