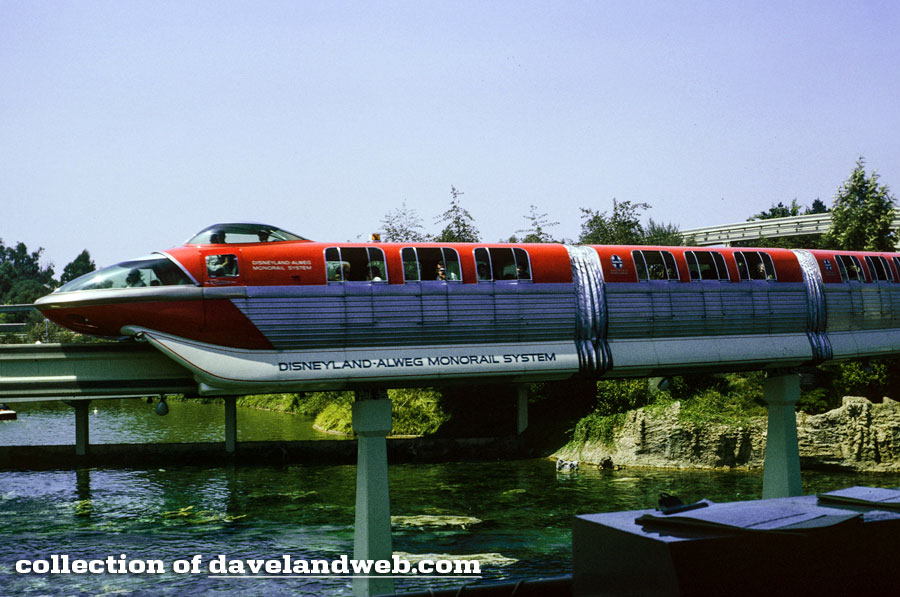 Today's 1962 Disneyland Tour Guide Script installment moves us from Fantasyland's Matterhorn to Tomorrowland's...
MONORAIL

Before we glide off on the Monorail train, I would like to call your attention to the Disneyland rocket ship behind us which will take you on an interesting and exciting simulated flight to the moon.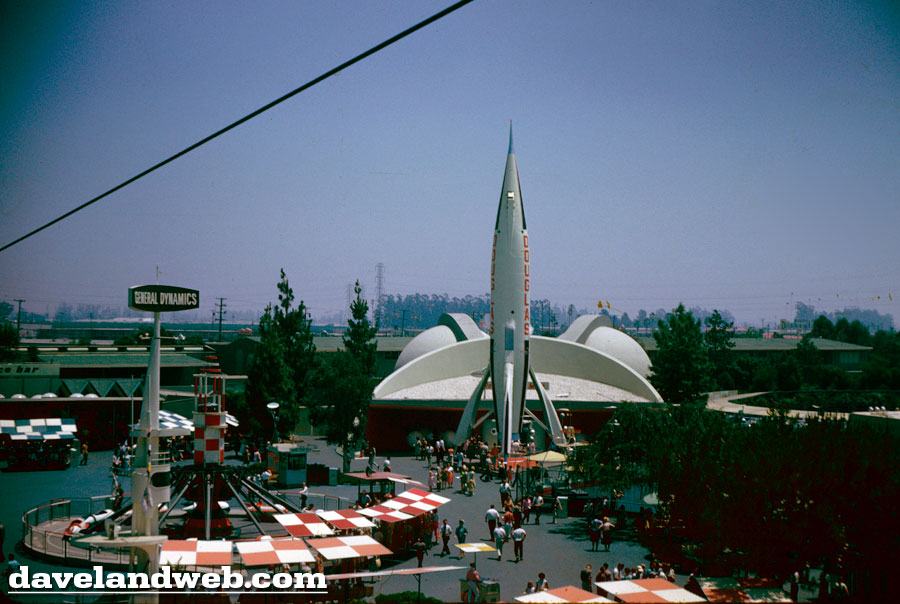 The rocket is 80' high and was built at the Disney Studios in Burbank under the technical direction of Dr. Werner von Braun.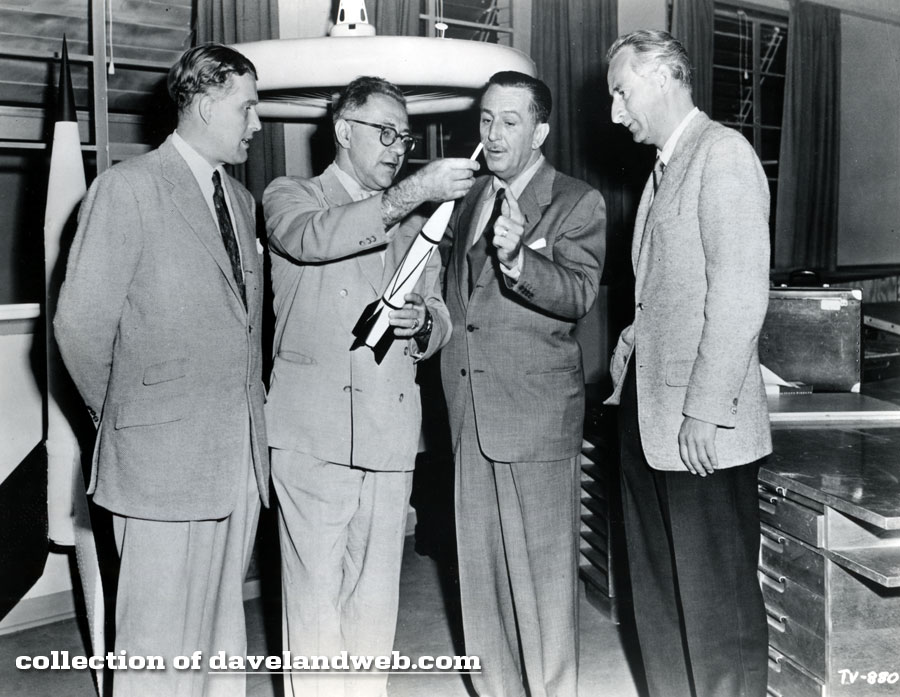 This is a scale model of what an actual rocket to the moon might look like in the future. It is interesting to note that Dr. von Braun helped develop simulated space flight for Walt Disney before he worked on such activities for the United States Government.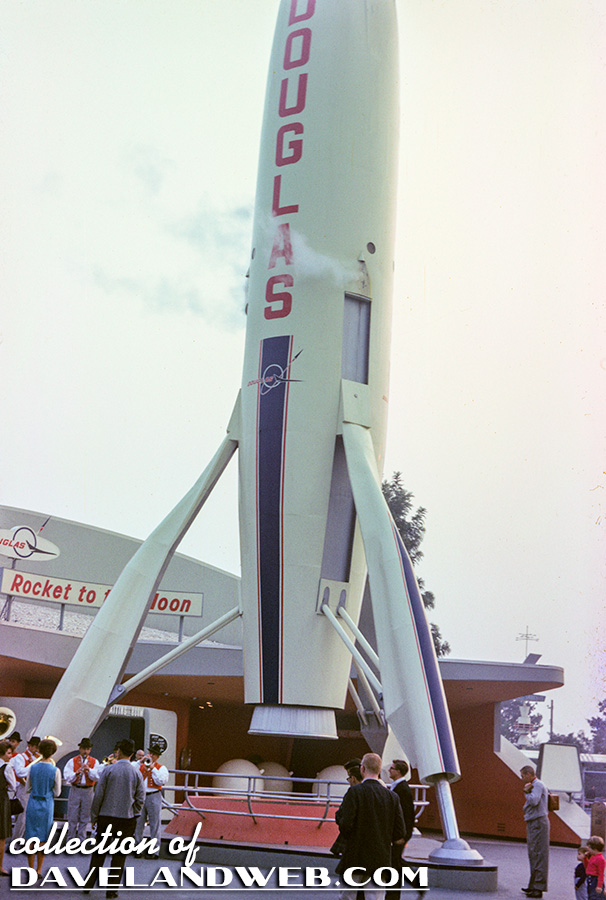 Over there is the Autopia, the freeway of the future. These cars travel 850,000 miles each year! Each car has a four gallon gas tank that will run for 12 hours continuously without refueling!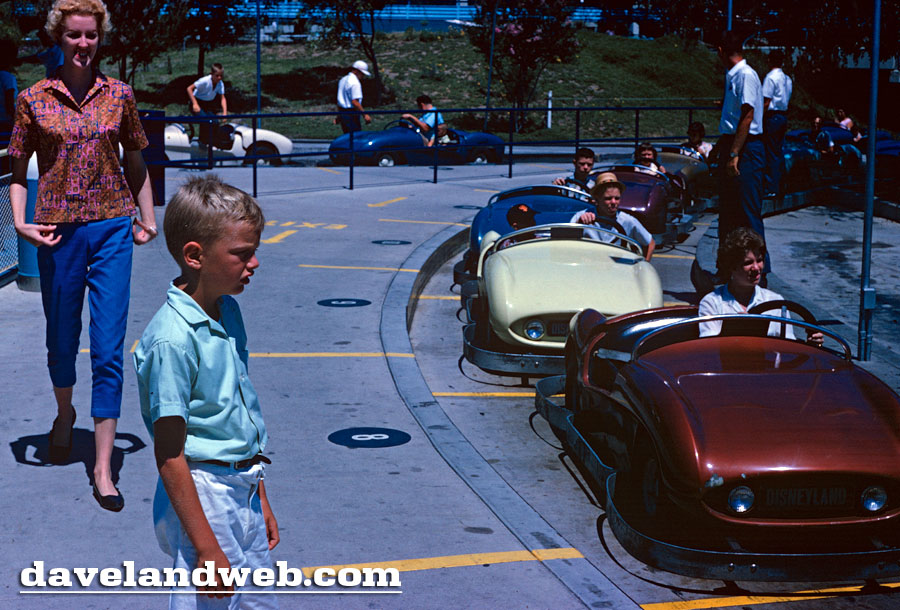 Directly in front of us is the submarine ride. Here at Disneyland we have one of the world's largest submarine fleets, each named after one of the ships in the United States Atomic Powered Fleet.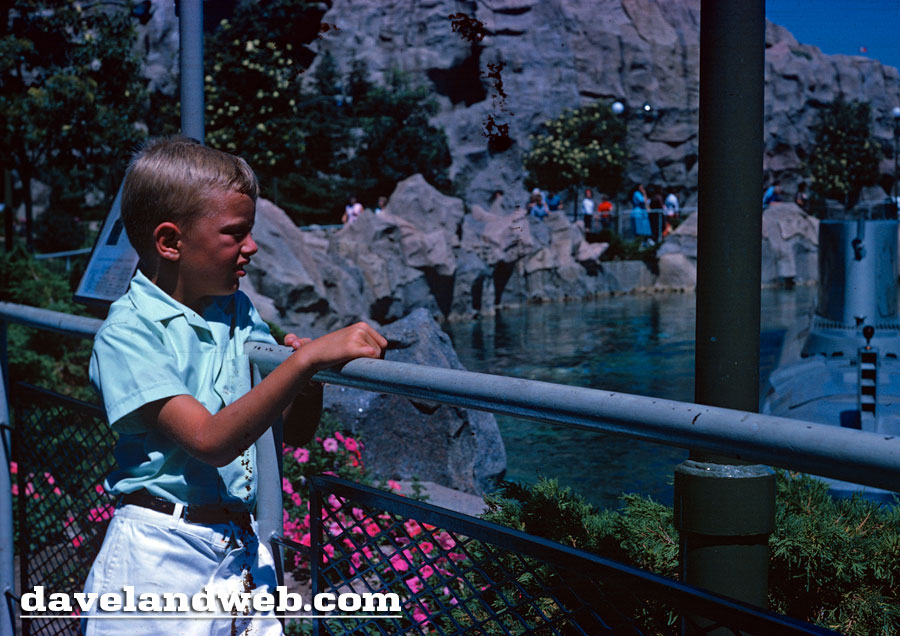 Here you may journey through the graveyard of sunken ships, under the polar ice cap, past the lost continent of Atlantis, and witness an underground volcanic eruption. Our submarine fleet travels approximately 20,000 miles each year.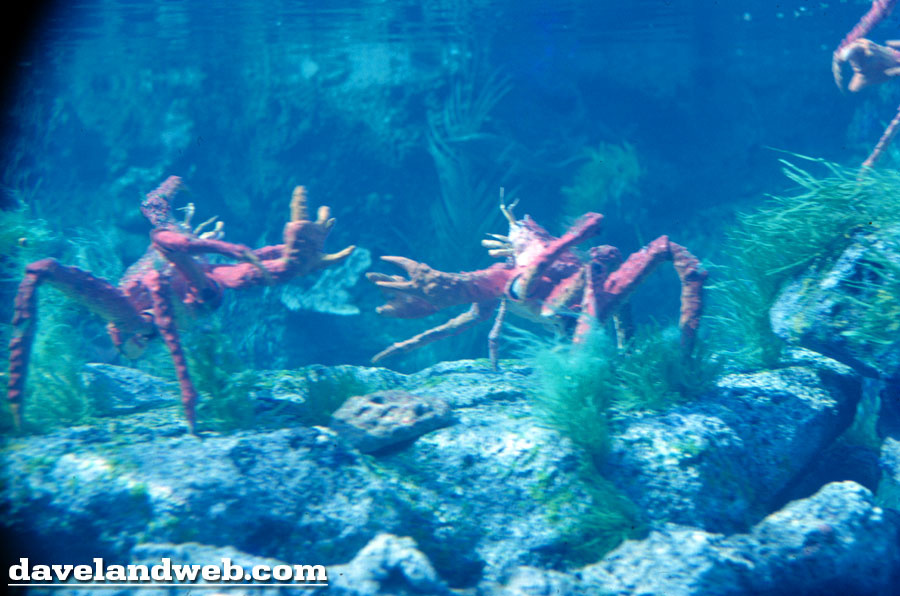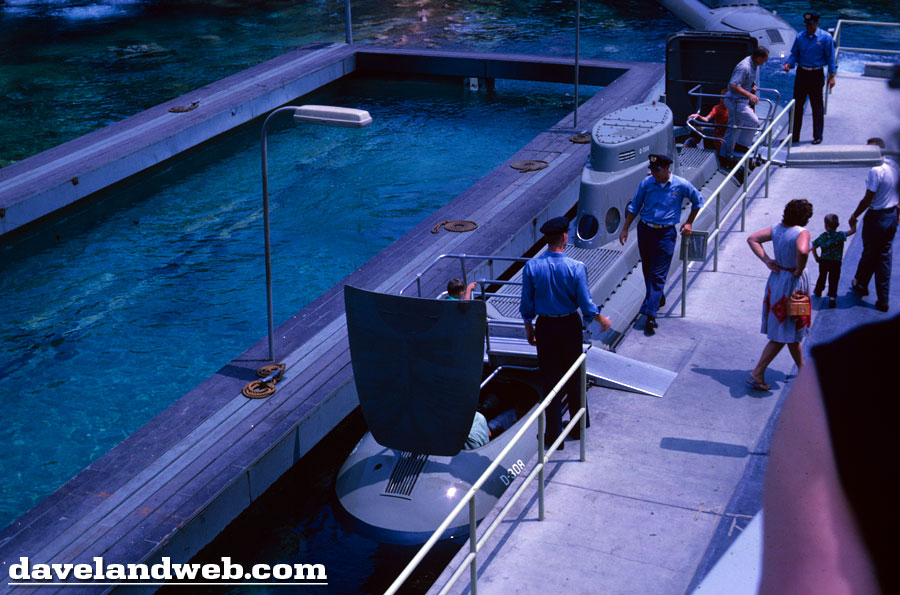 We are now going to have an itneresting experience on the first daily operating Monorail train in the Western Hemisphere—The Disneyland-Alweg Monorail system. These futuristic trains, electrically operated and each holding 102 passengers, are now in the planning stages for high speed urban transportation in several large cities throughout the United States.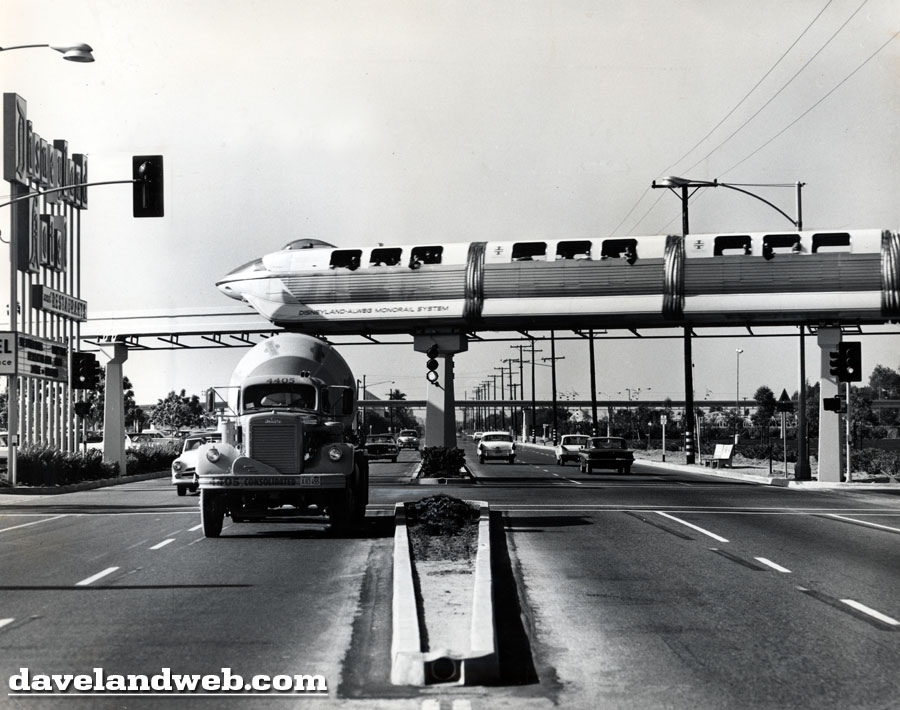 Our trip will take us along the 2.5 miles of elevated beamway to the Disneyland Hotel and back here to Tomorrowland for an exciting aerial view of the entire area. Please follow me as we take the ultramodern speedramp to the Monorail Landing…watch your step.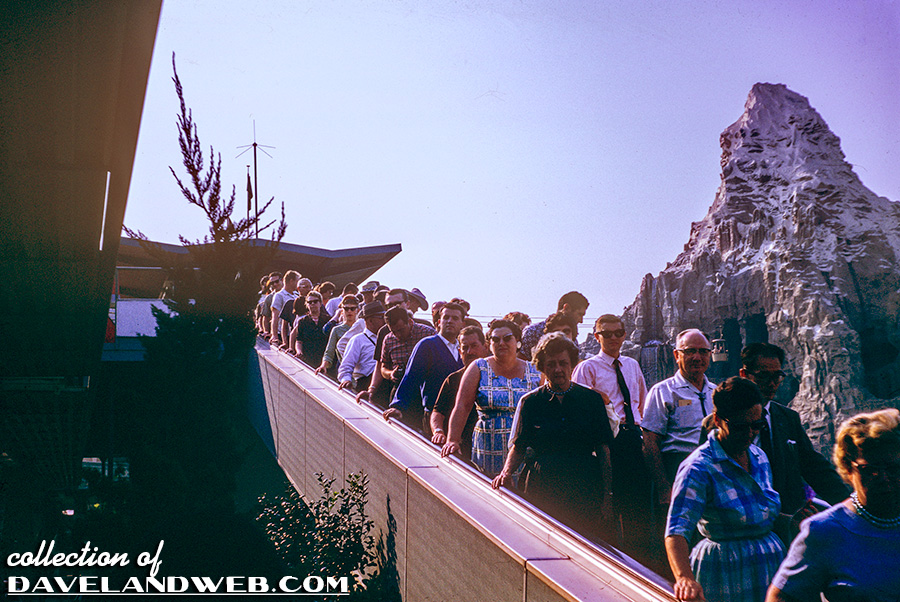 To resume your vintage tour, come back tomorrow and meet us for more Tomorrowland!
See more vintage and current Fantasyland photos on my
Fantasyland page.