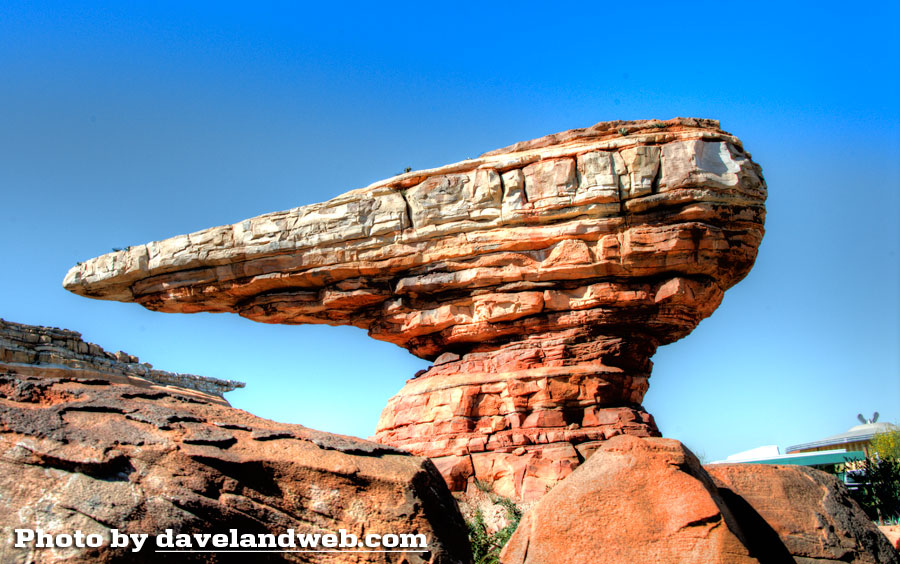 As soon as lunch was over, we headed back to Radiator Springs Racers to try our fortunes again. This time, it was success! With our recently acquired fast passes, we walked right onto this popular attraction at Cars Land. Those first few moments when your car is out in the open, viewing all the amazing rock work and waterfall truly are thrilling. And then, before you know it, you're back in the dark, racing through Cars Land and its wacky inhabitants.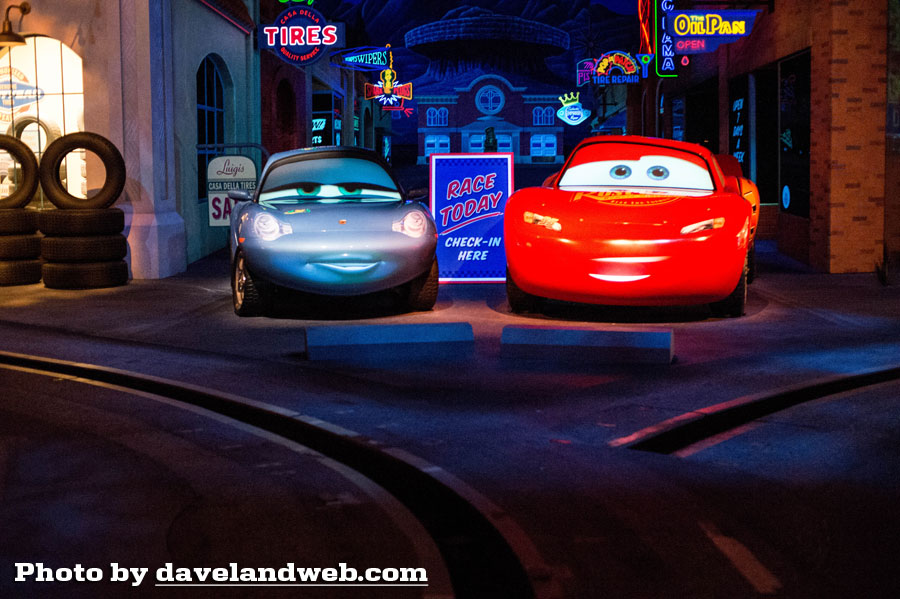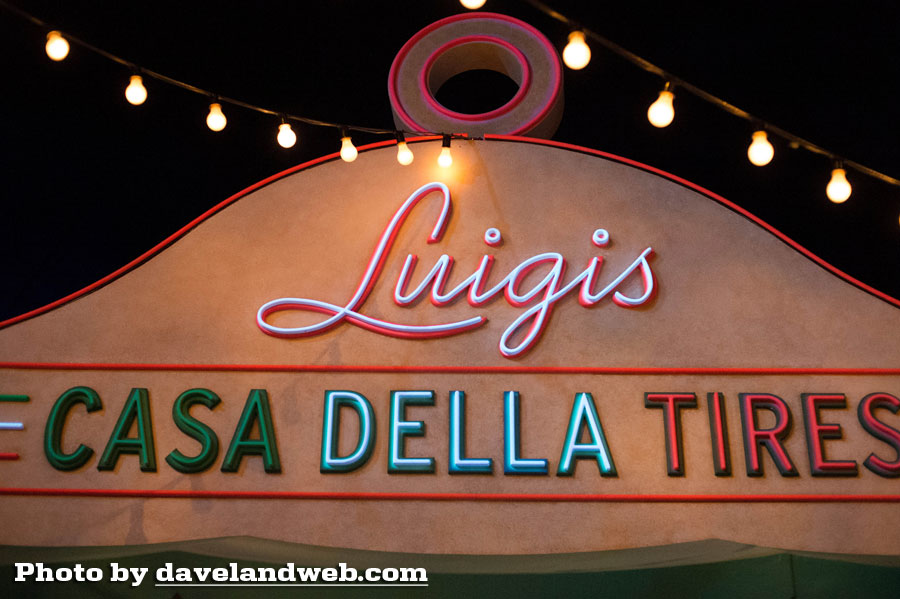 That's a lotta' cameras!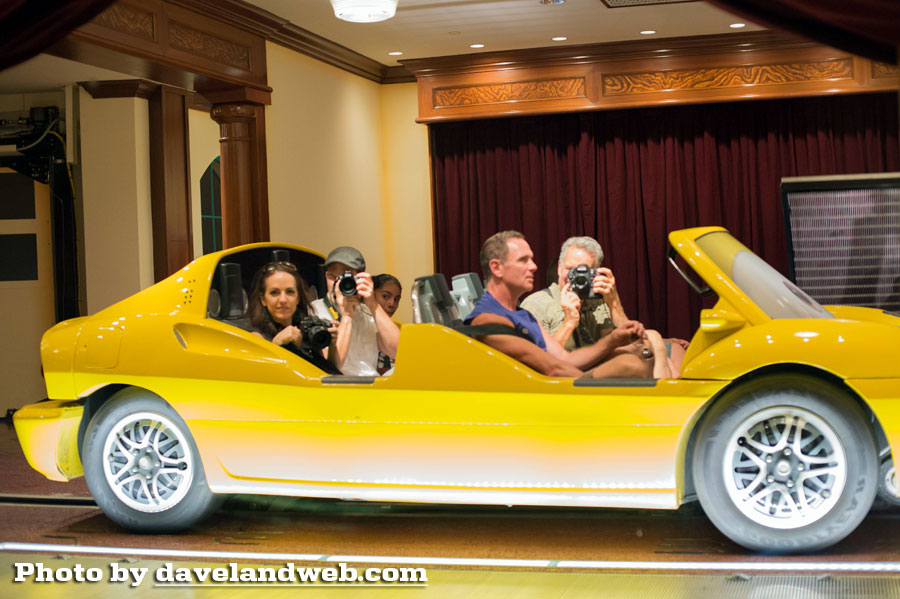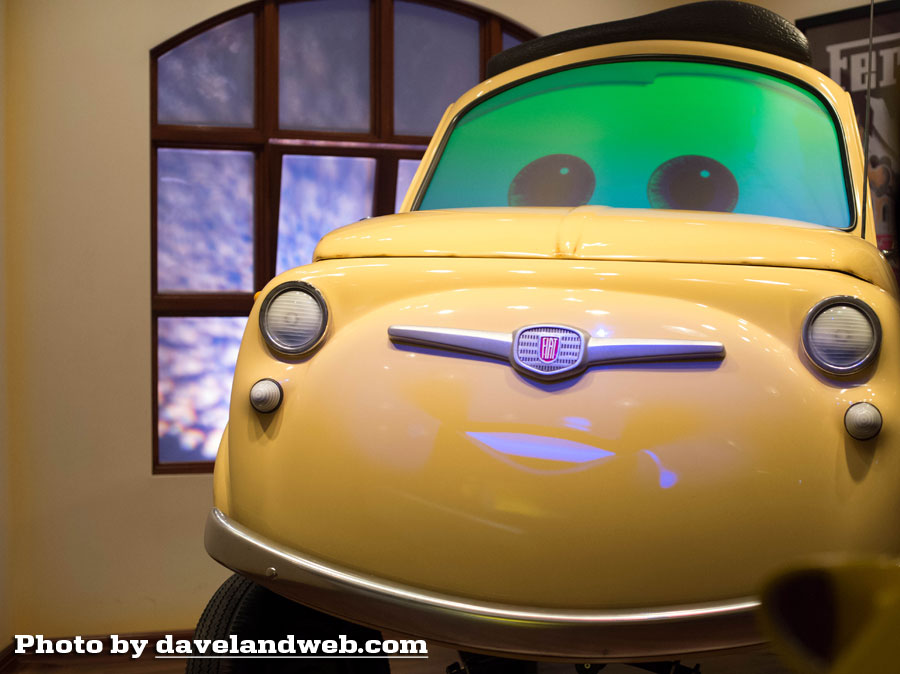 And then with a wave of the flag...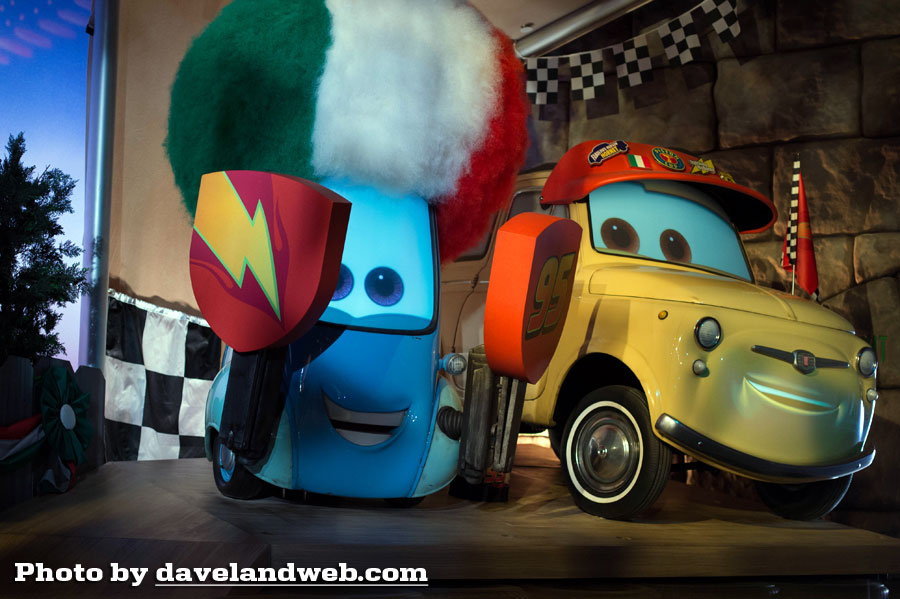 we were off, racing through the rocky landscape of Cars Land!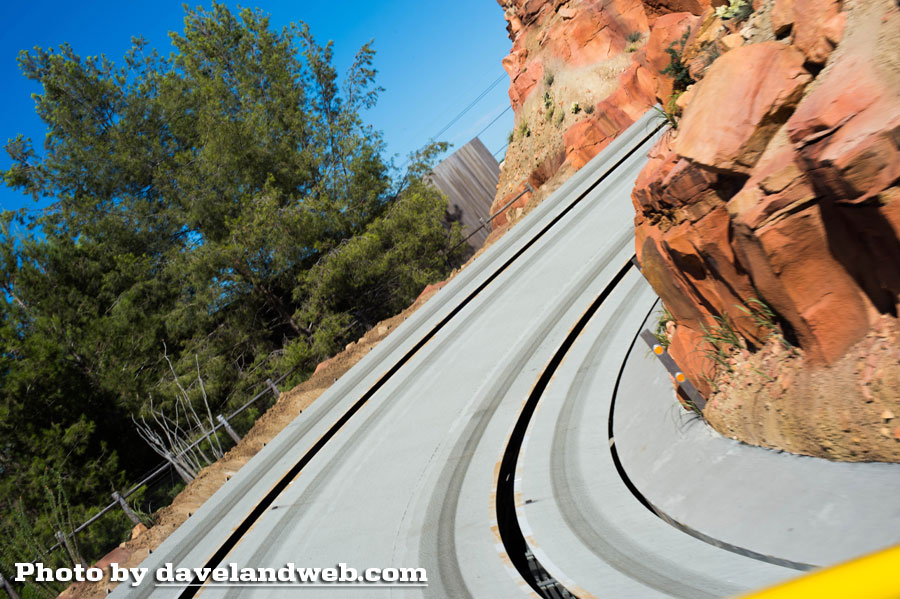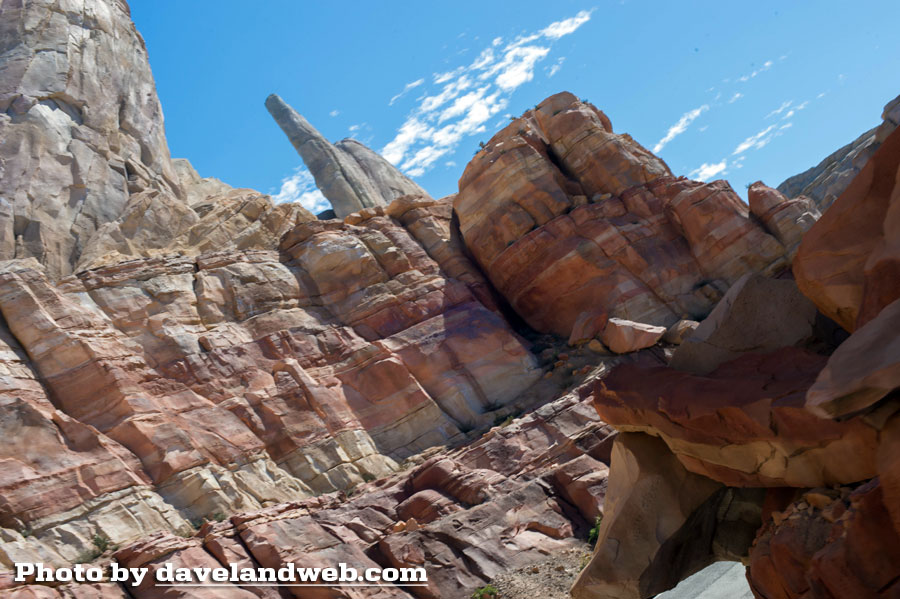 Almost at the finish line!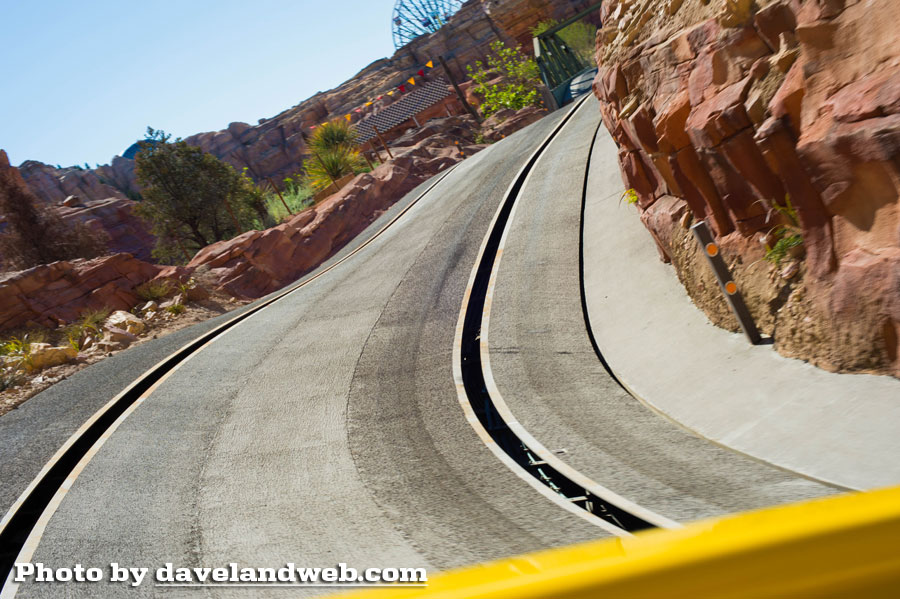 Mater was there at the finish to congratulate us.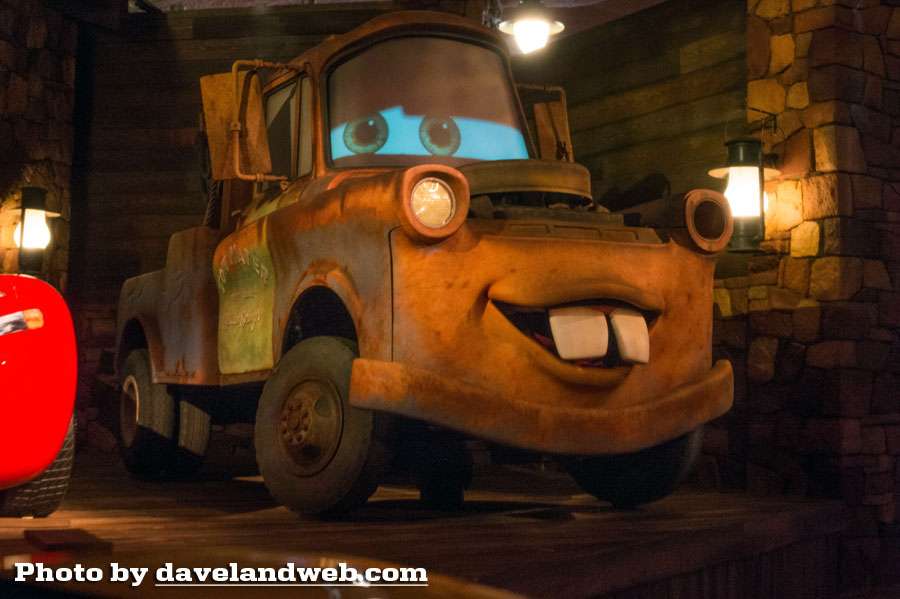 Say 'cheese'!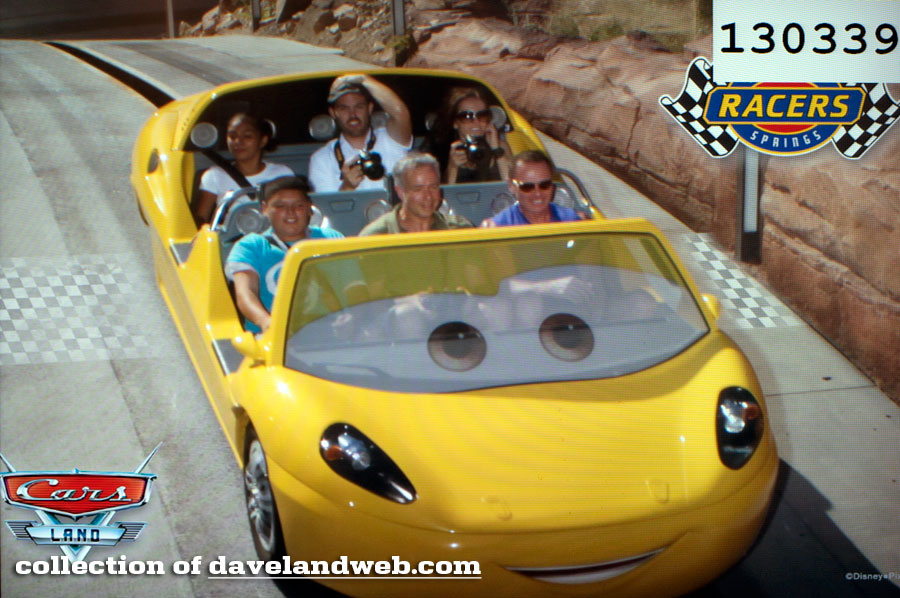 We followed RSR up with Luigi. Yet another detail-heavy queue. My camera was going car-azy!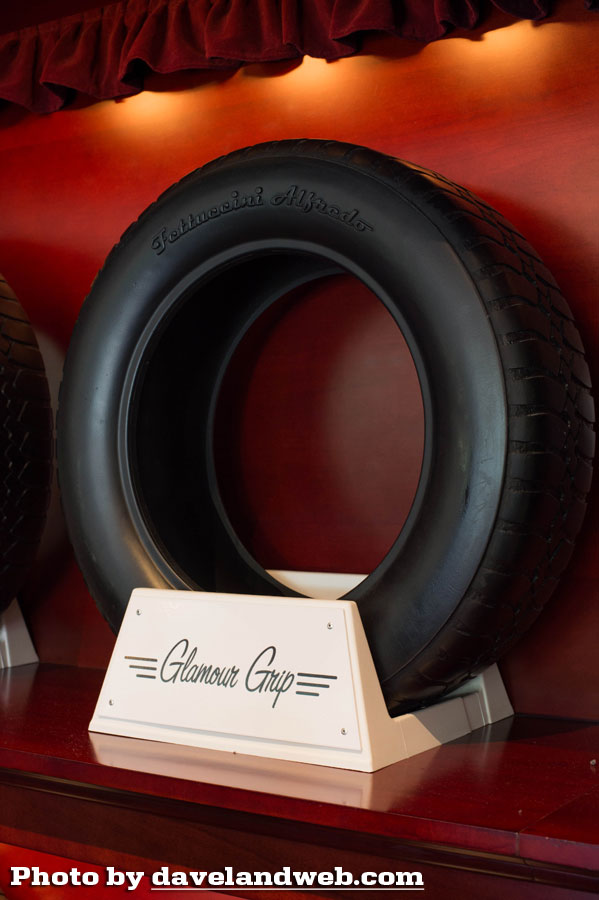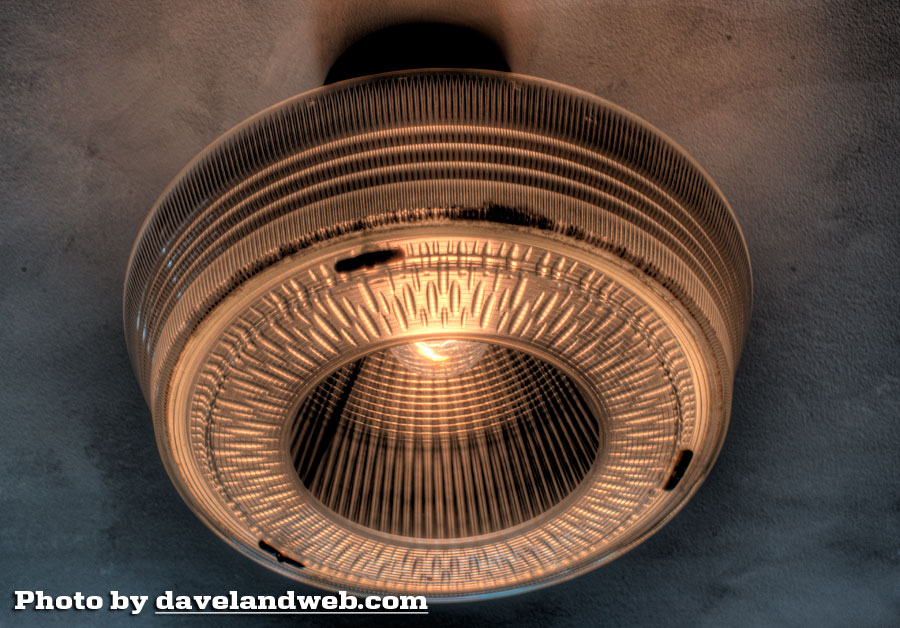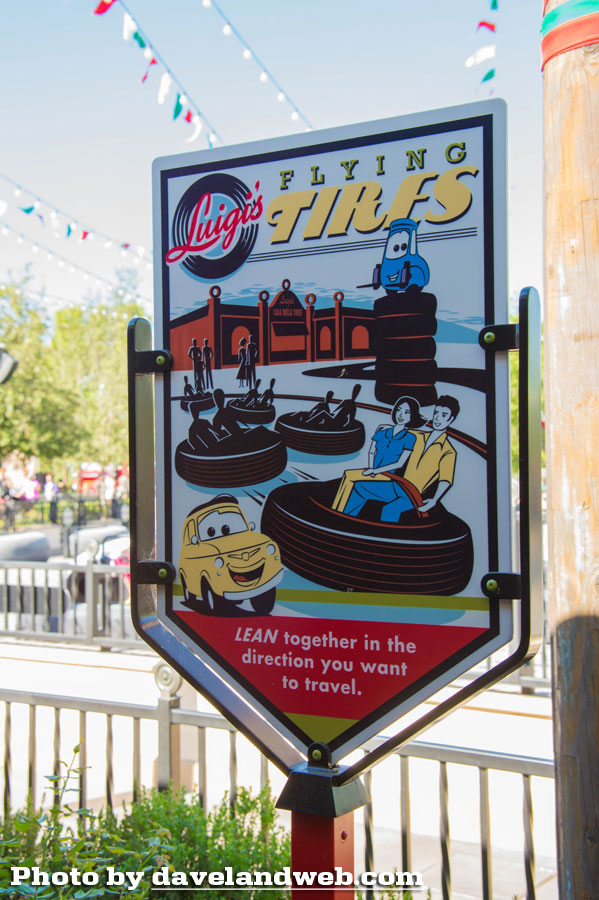 This was my first time to ride it sans beach balls. We all had a blast on it, although my recommendation would be to remove a few tires so that there would be more room to float around in, so that pileups like this wouldn't happen as frequently: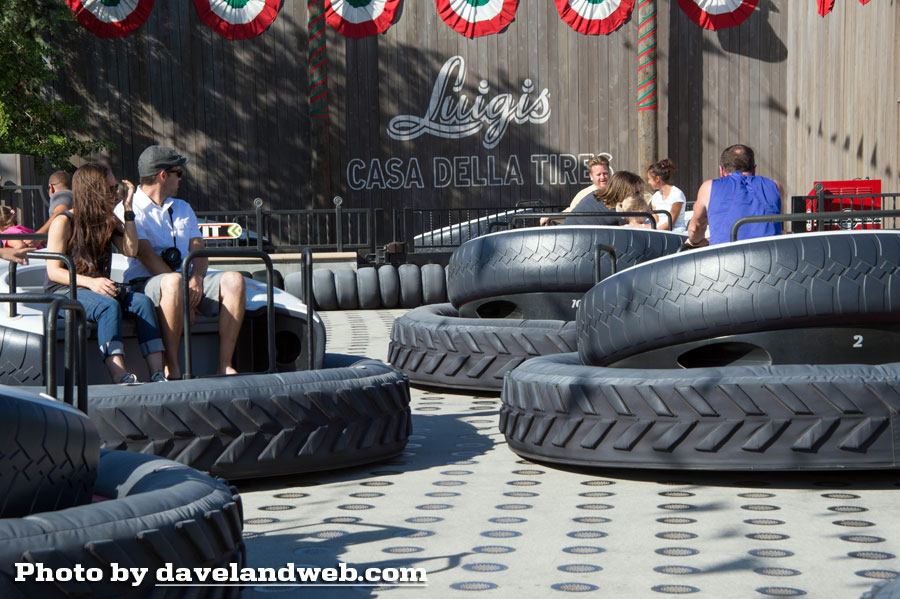 A rare moment captured with the TDD cameras in the down position.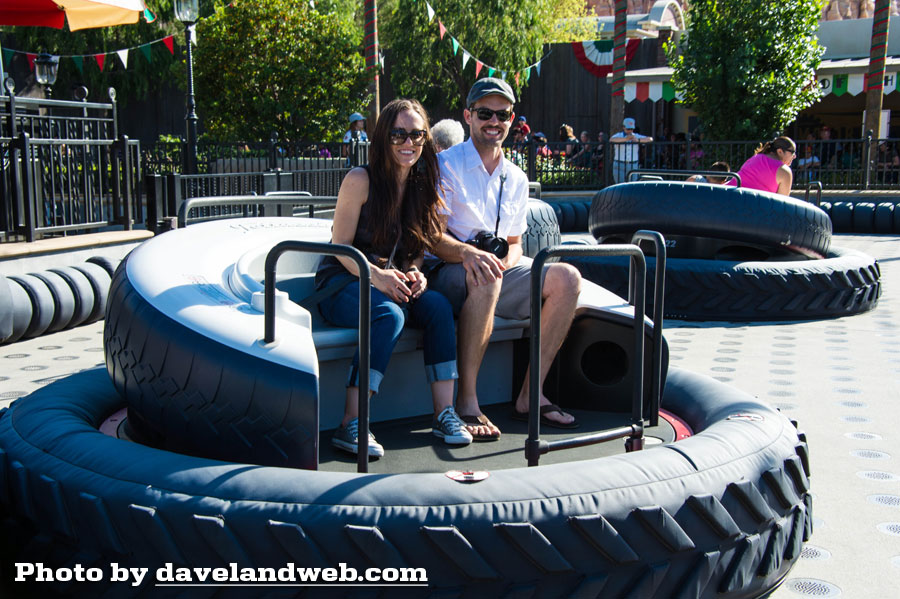 Actor Sean Astin ("Lord of the Rings," "The Goonies," and "Rudy") was at the park for the Half Marathon as well, and happened to be riding Luigi's the same time we did. We didn't have a VIP Tour Guide accompanying our group, though!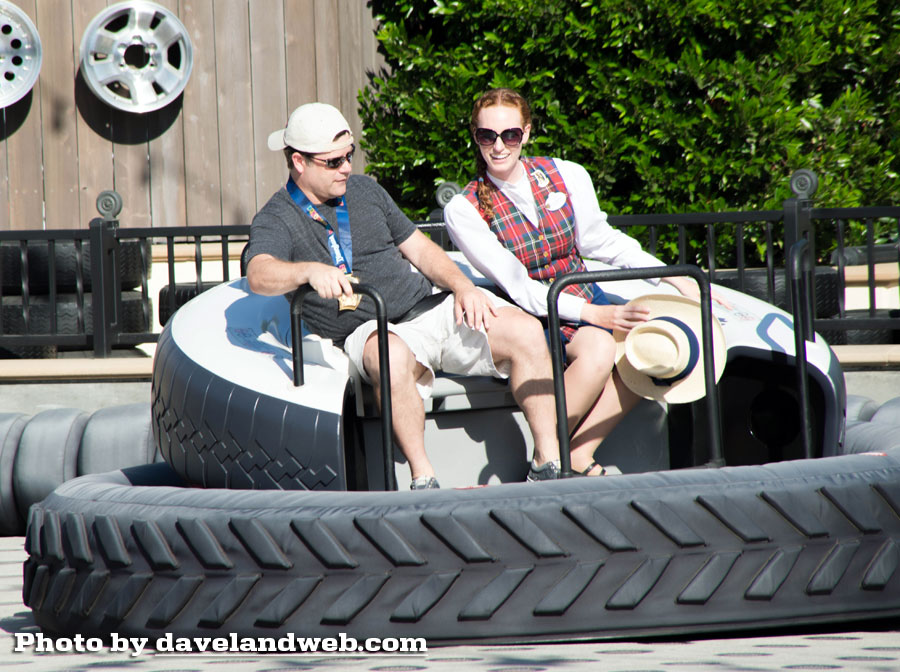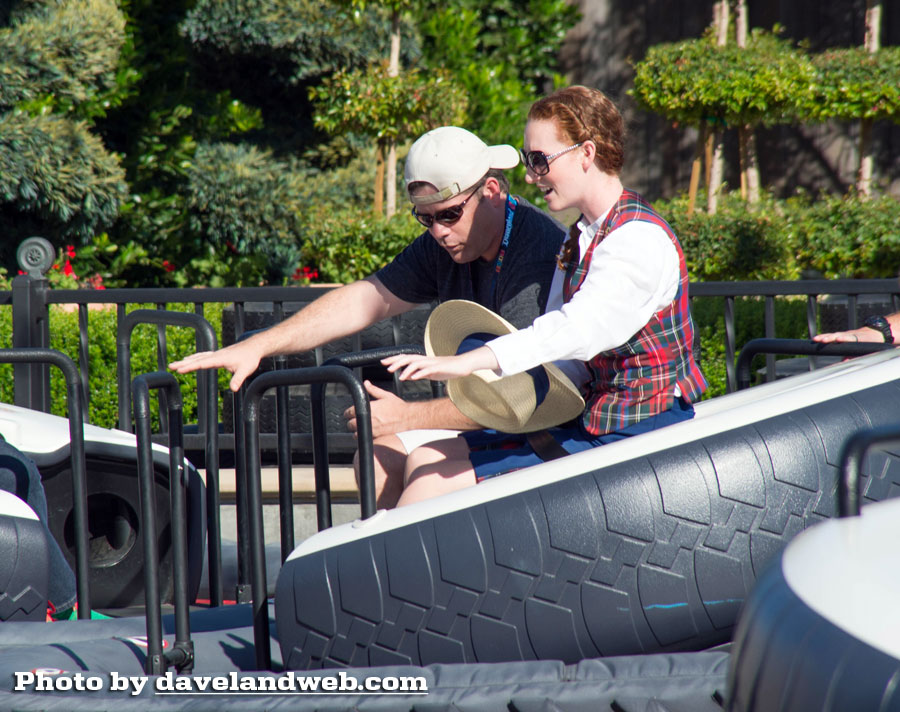 California Screamin' was next...as you can tell by the position of Matt's mouth, we had a great time!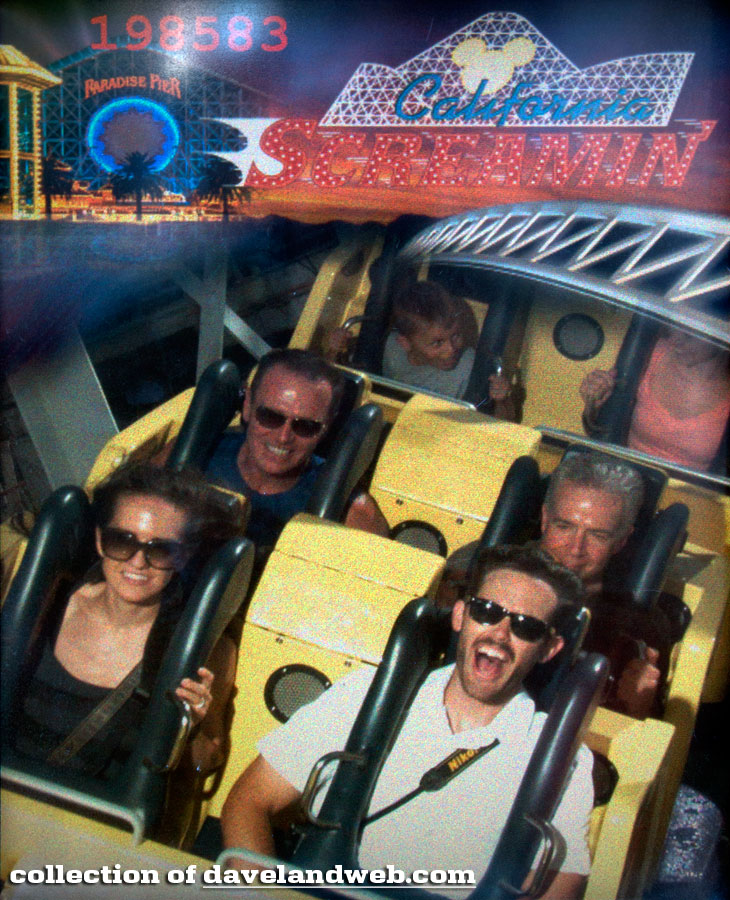 The line was long at Toy Story, but we weren't in any hurry and when you have a fun group of people to hang with, the queues are a fun place to be.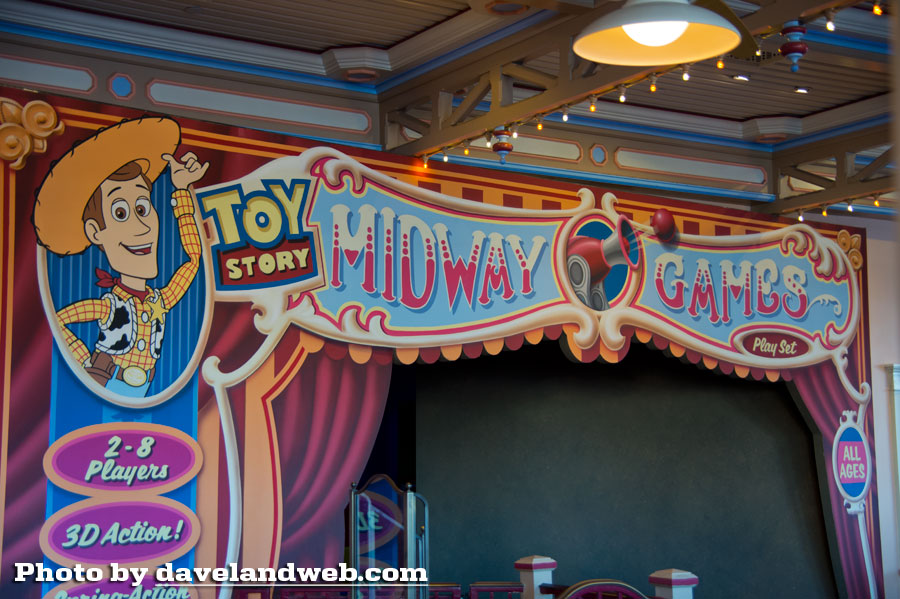 I have a great time on this attraction, every time. What a refreshingly fun and modern twist on some old classics!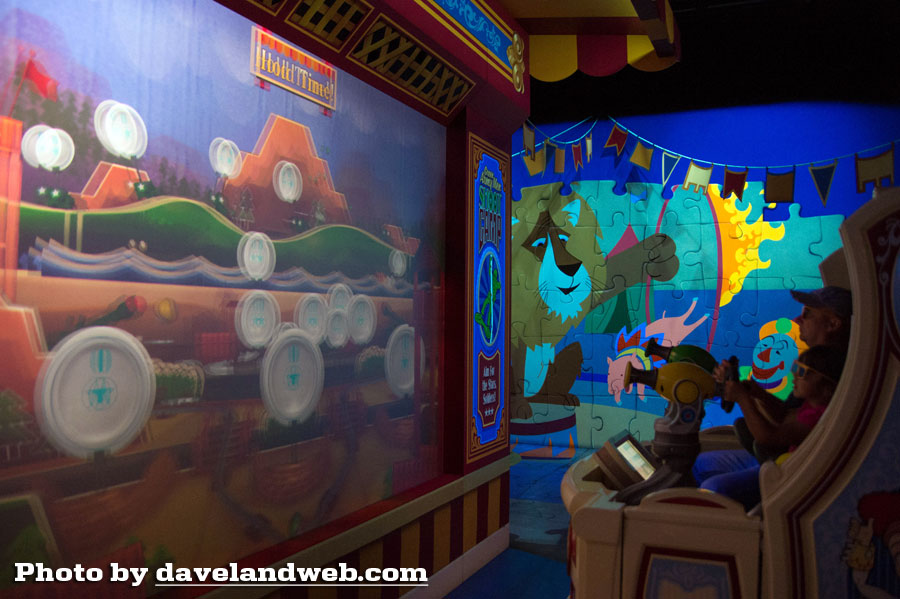 The ceiling in the exit/gift shop area: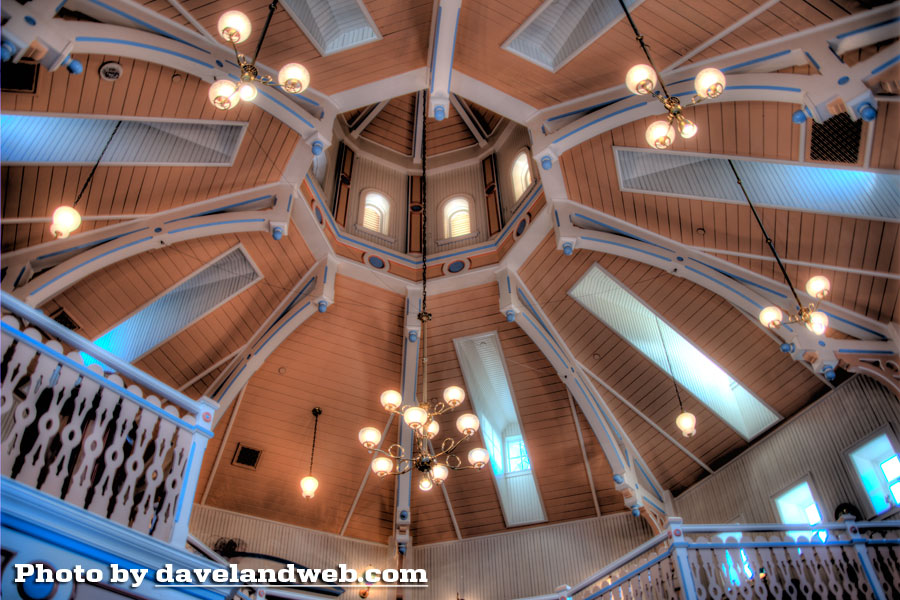 As the sun was in its final moments of blazing glory for the day, we rode the Silly Symphony Swings. Even on an attraction like this, the cameras were out.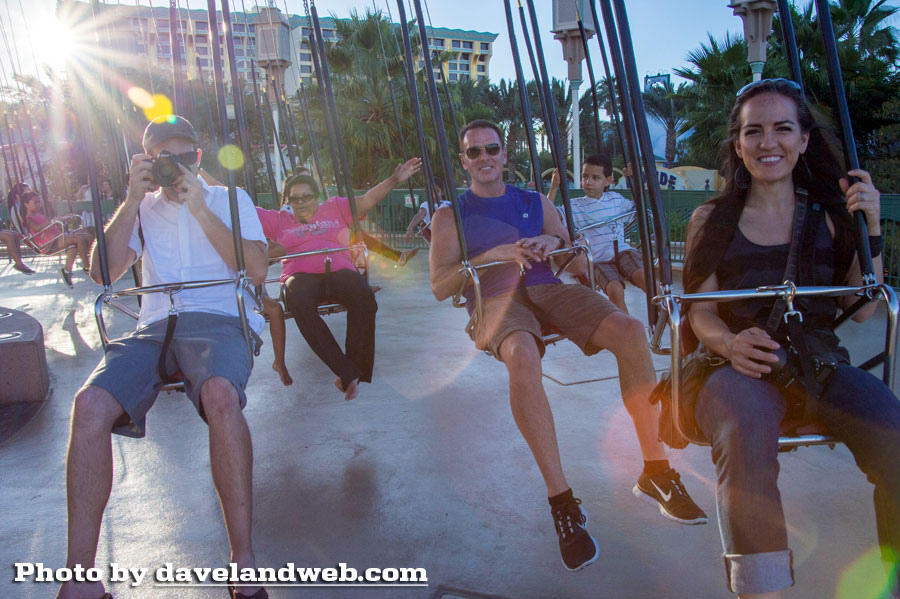 What a view!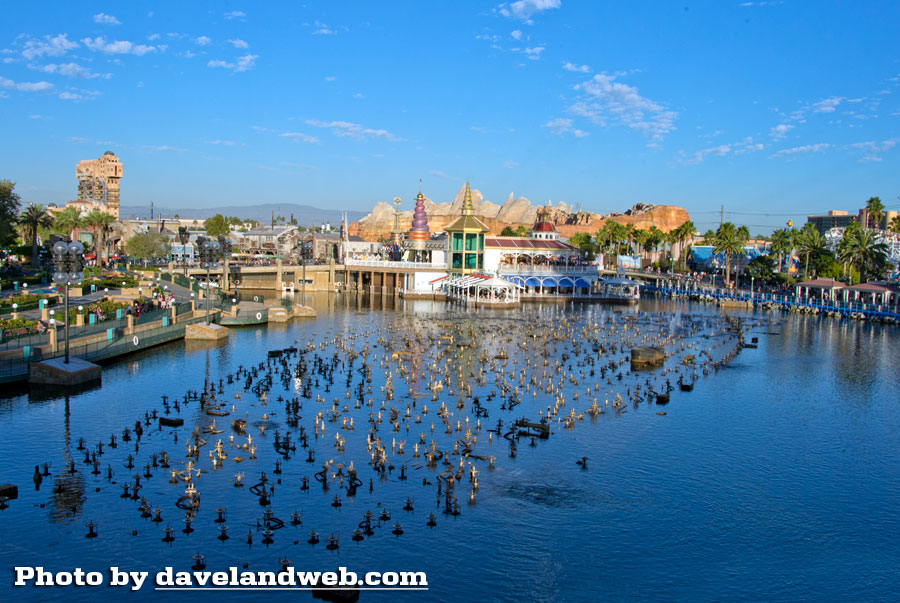 The family that takes pictures together stays together...here, Michaela checks out Matt's photos while we wait in line for "Soarin' Over California."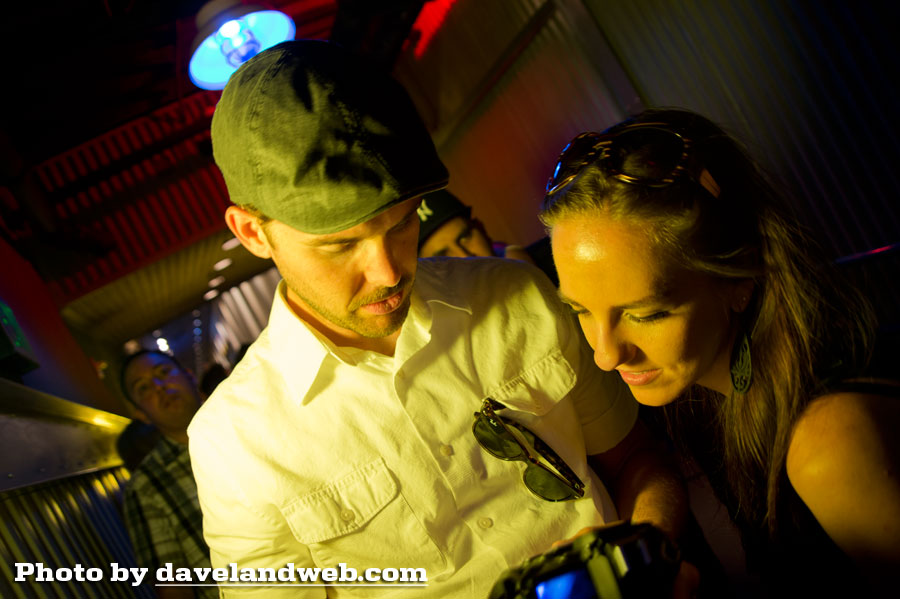 This blue-bulbed light fixture in the queue has always been a fave of mine.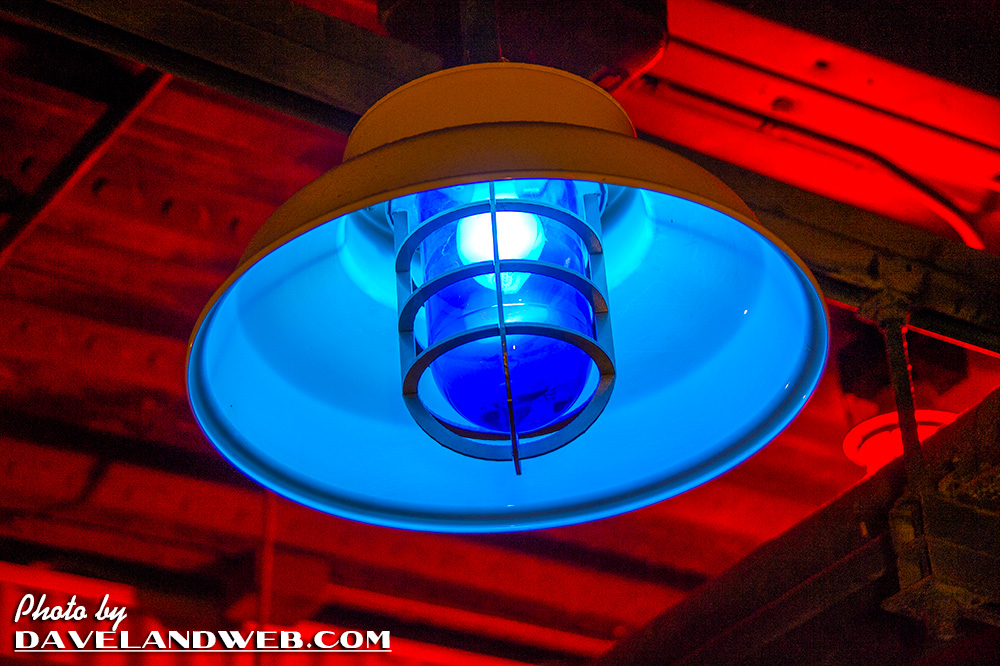 We were at Gate "A" for Alpha: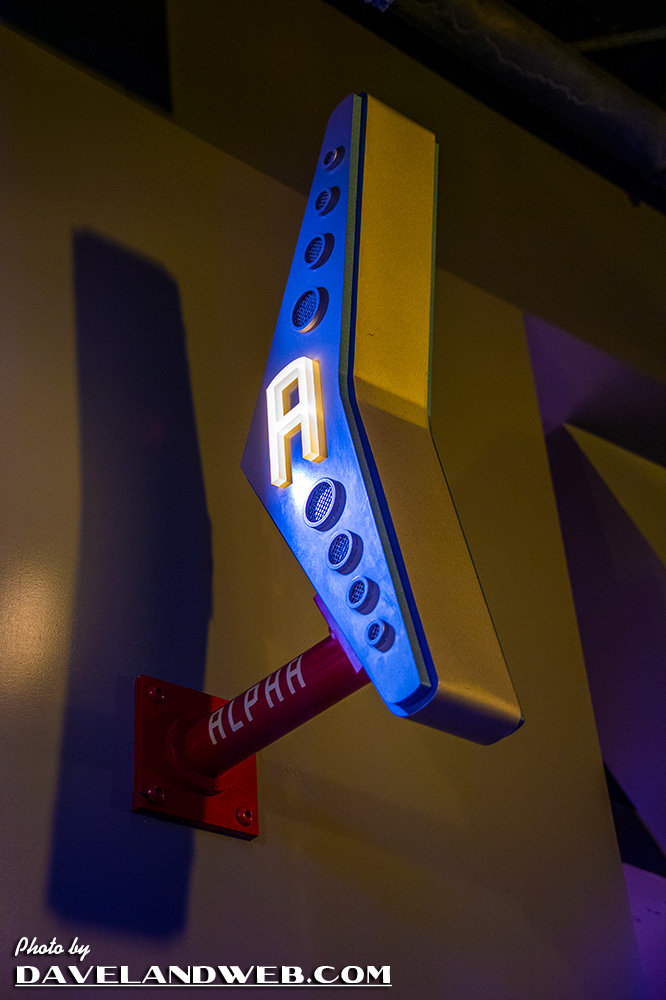 Although not really a light fixture, I also really like the logo'ed lights at the end of each row of seats on this attraction: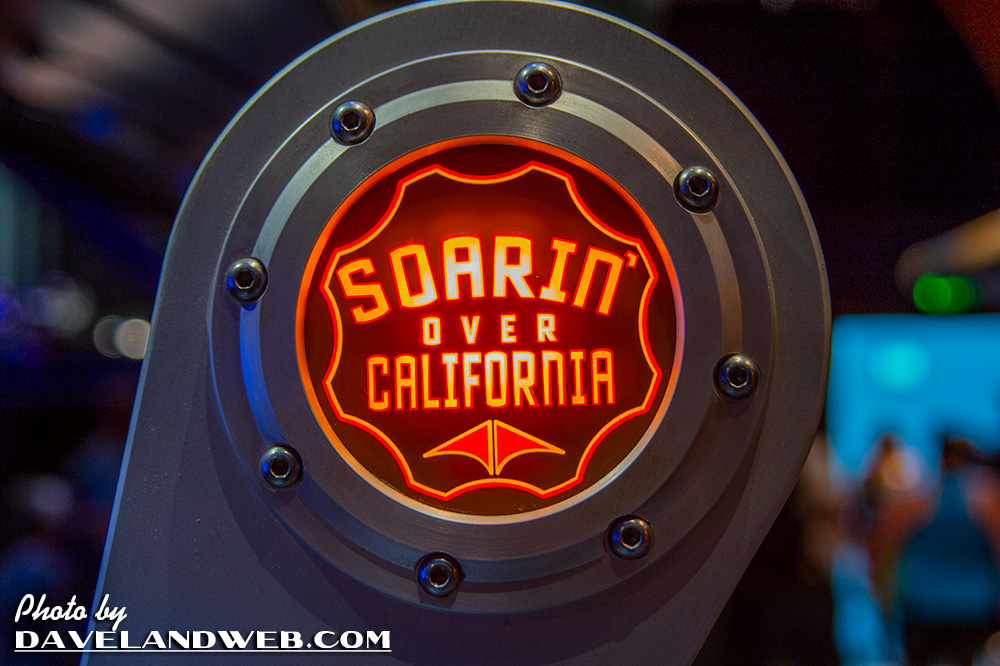 Outside, the setting sun had sprayed the sky with fluffy pink goodness over the Carthay Circle Restaurant: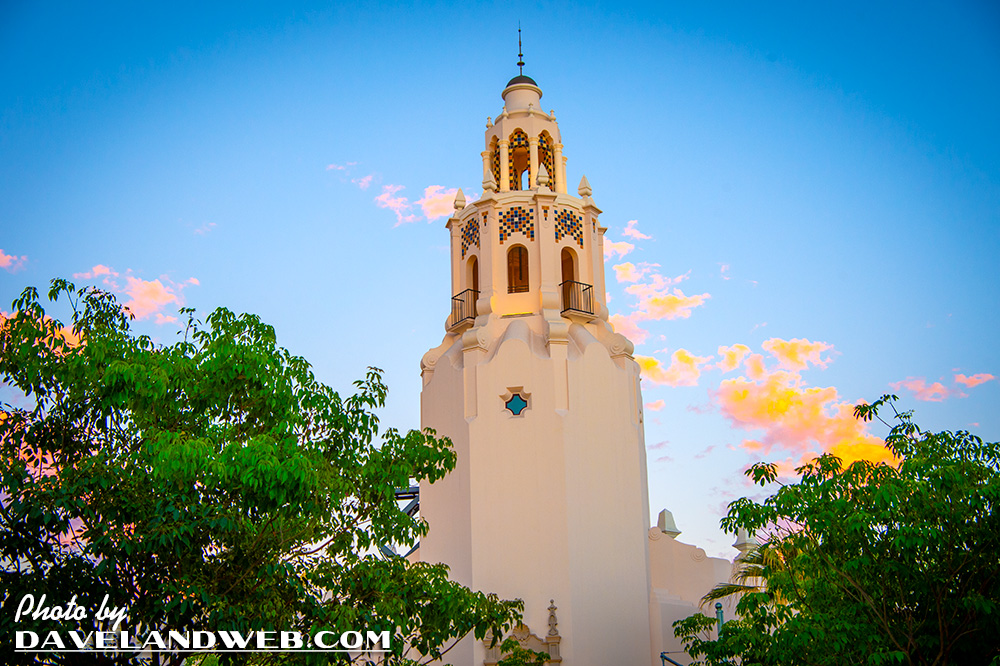 Our lunch feast was beginning to wear off, so a little treat from Clarabelle's was next: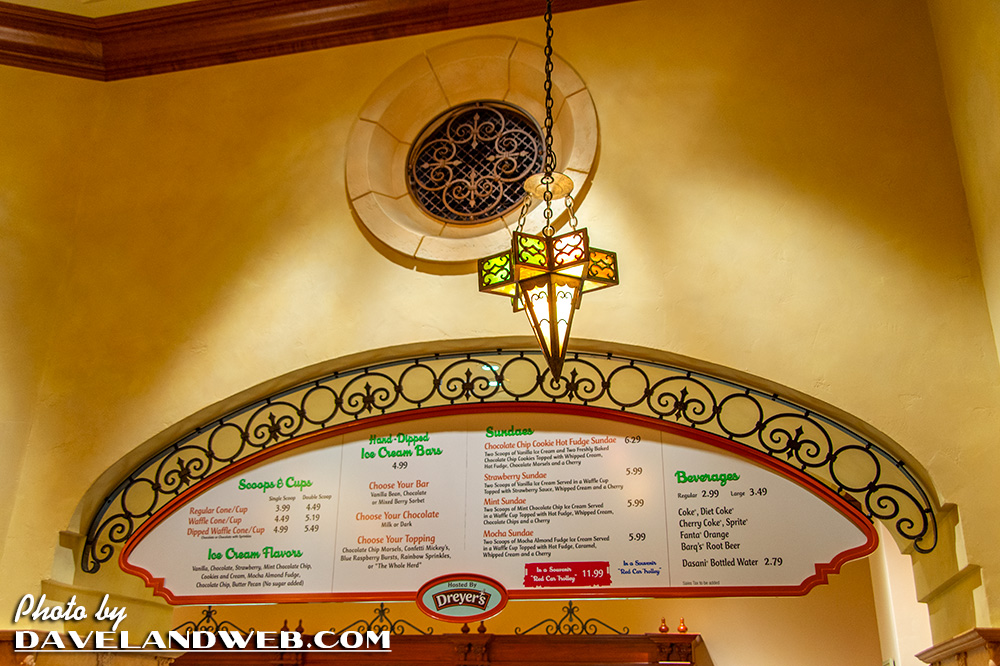 Outside, Five And Dime was entertaining the guests: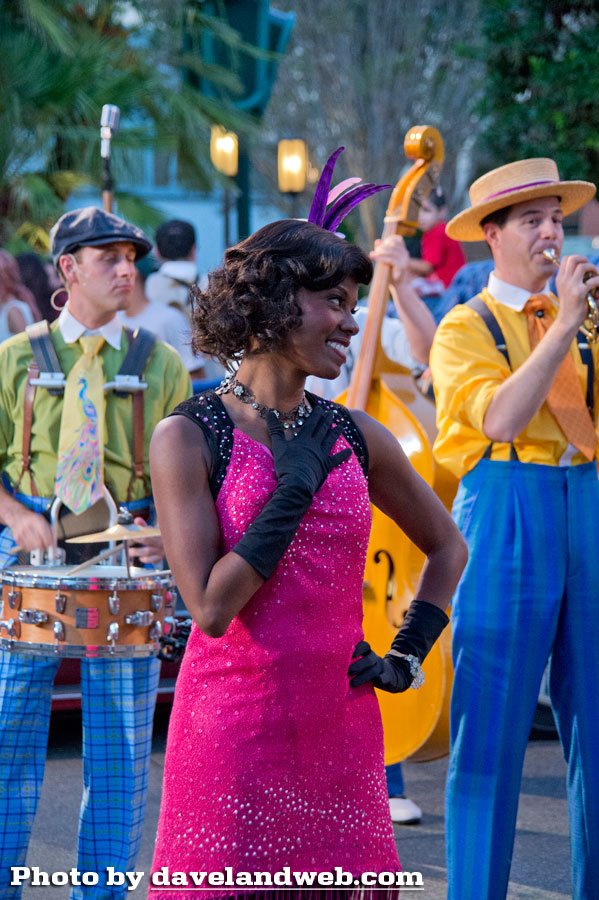 I've seen a few different cast members perform this role, and each one has been top notch: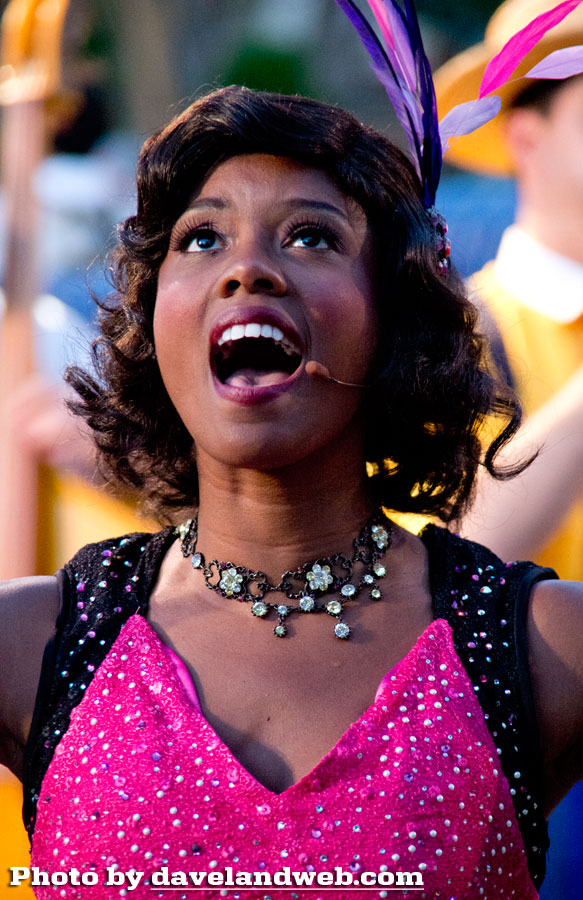 The backup musicians ably accompanied the pretty gal in pink: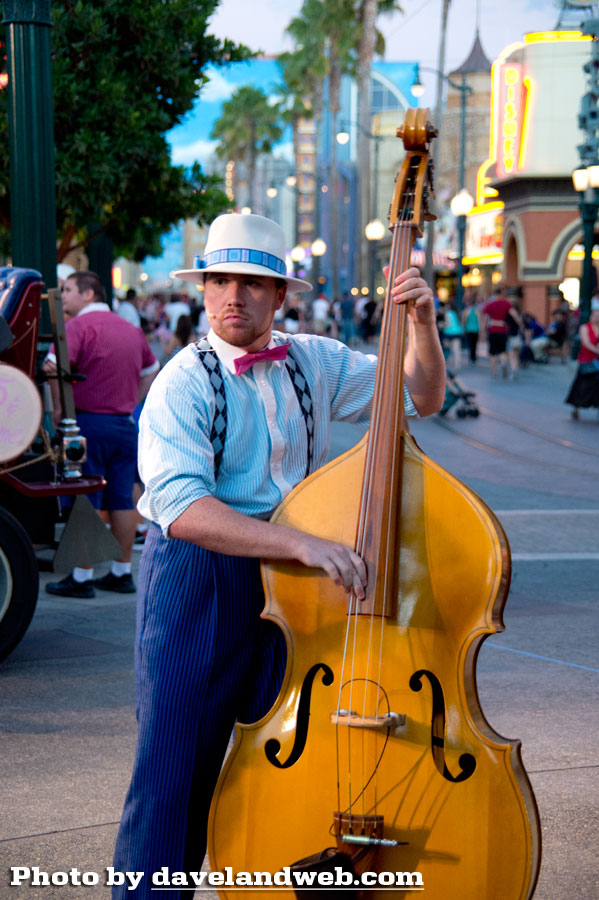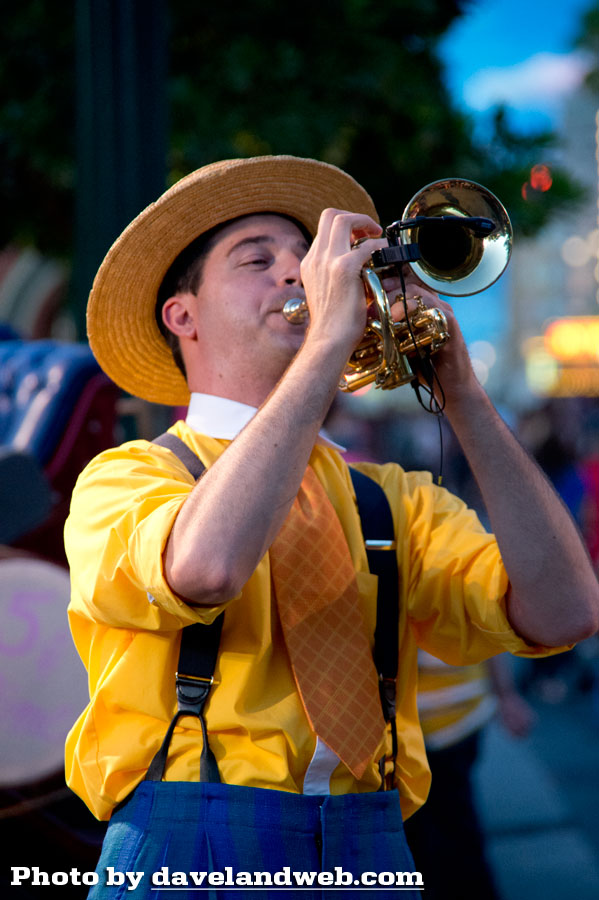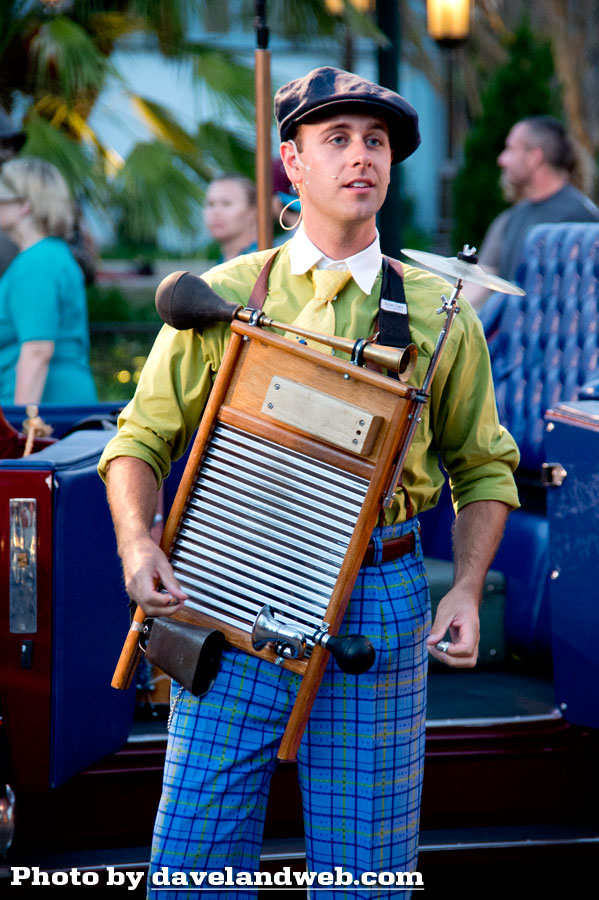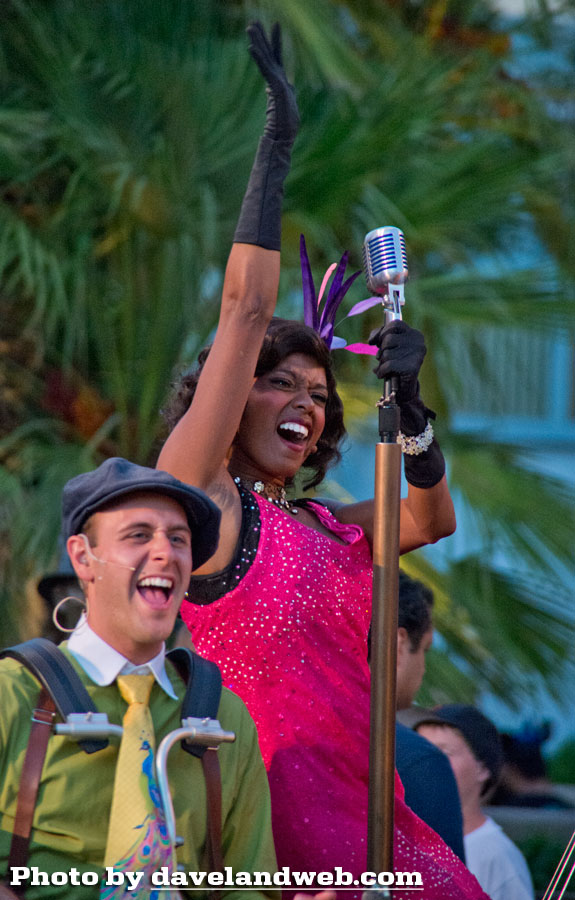 Over at MiceAge, they reported this week that the charmingly vintage shop windows have now been polluted with crass plush and other cheap souvenirs. I am happy that I have shot a few of the windows before that occurred: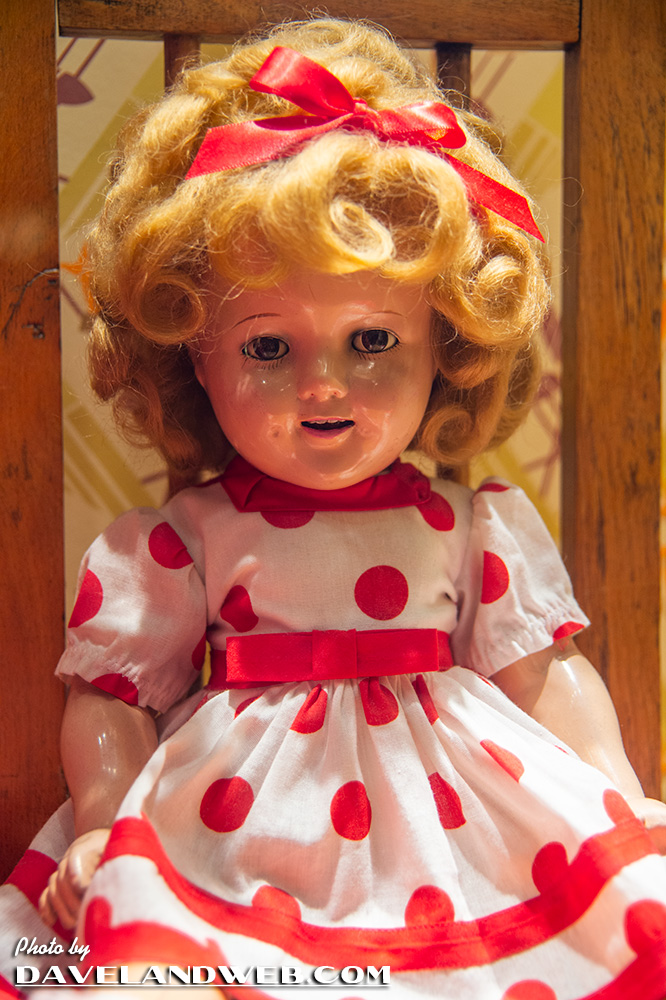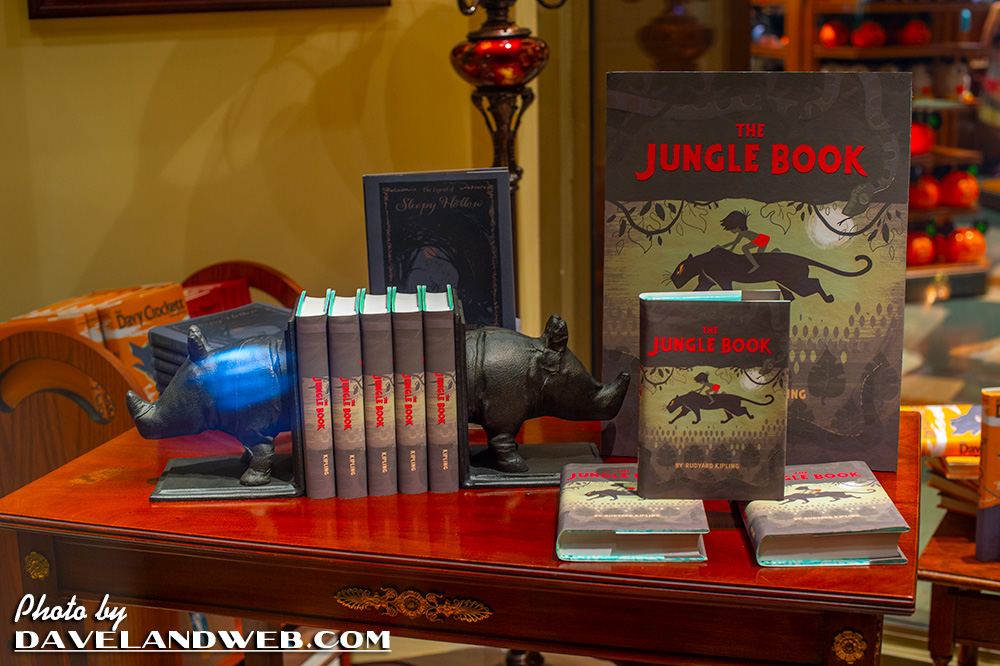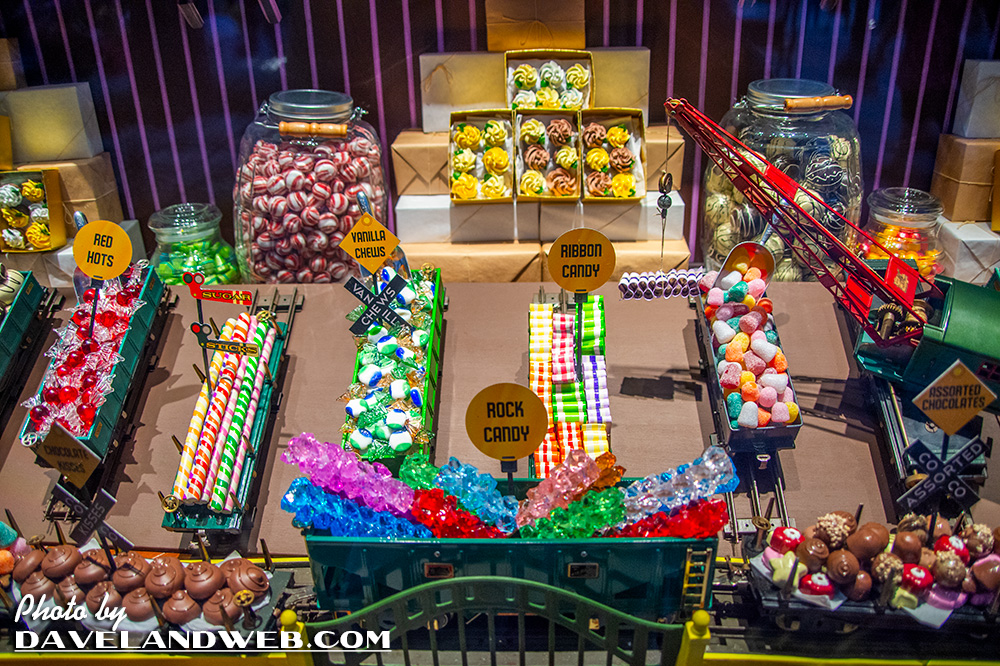 I'd been up since 4am, and at this point, it was now about 8pm. I can't believe I was still up! Tickets for an upcoming World of Color show kept me going. Stay tuned for those photos tomorrow.
See more vintage and current Disney California Adventure photos on my
DCA photo web pages.