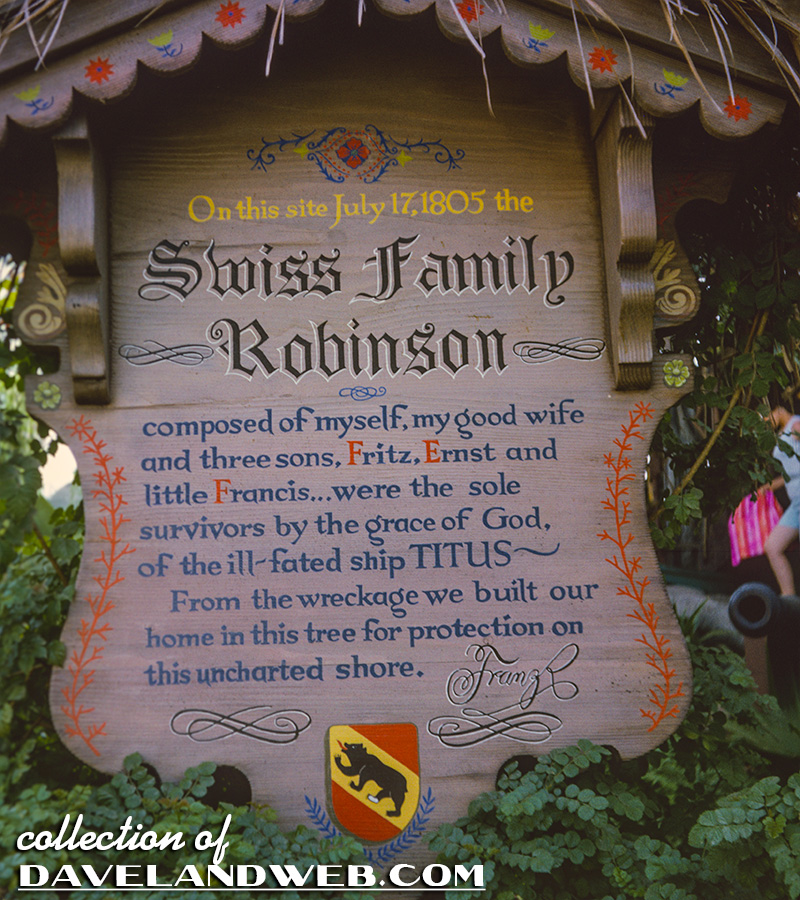 In case you've missed the previous installments, welcome to my pairing of a 1962 Tour Guide Script and appropriately vintage photos to illustrate what those lovely guides were talking about. Today's journey starts out up in the...
BASE OF TREEHOUSE

Here is the Swiss Family Treehouse inspired by the Walt Disney film—Swiss Family Robinson. This is the largest treehouse inn the world standing 80' high. In its three lofty rooms, visitors gain an unparalleled view over the jungle area. The tree has 150,000 leaves and over 50,000 blossoms. For the botanical minded, the tree is known as species Disneydendron Giganteum.


[Note: The Treehouse didn't open until November 1962; I am assuming that the script was modified frequently in 1962/63 to reflect the progress of this attraction.]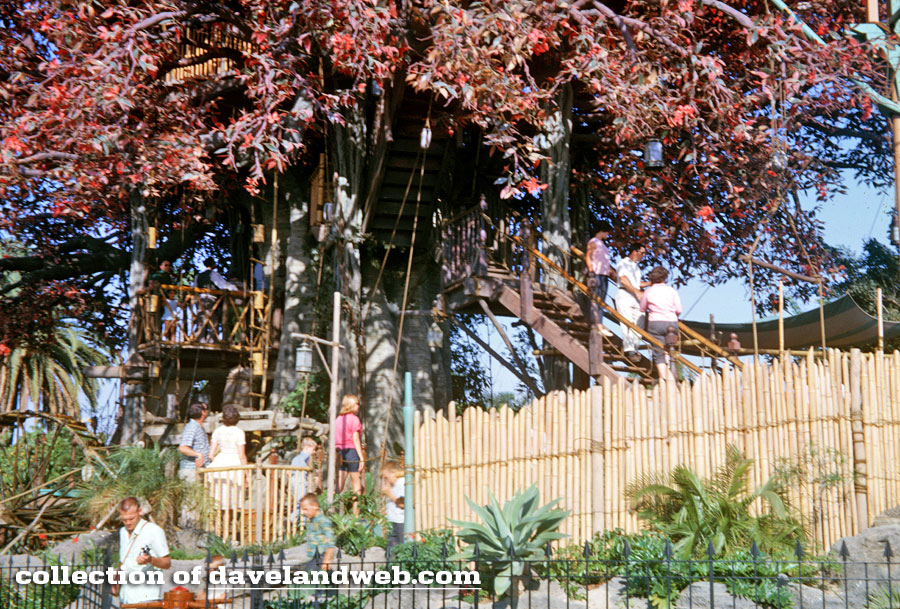 Now we're going to leave Adventureland for the frontier of the old west. Frontierland is a tribute to the faith, courage and ingenuity of the pioneers who blazed the trails across America. We find ourselves back in the exciting days when the story of our country's past was being lived.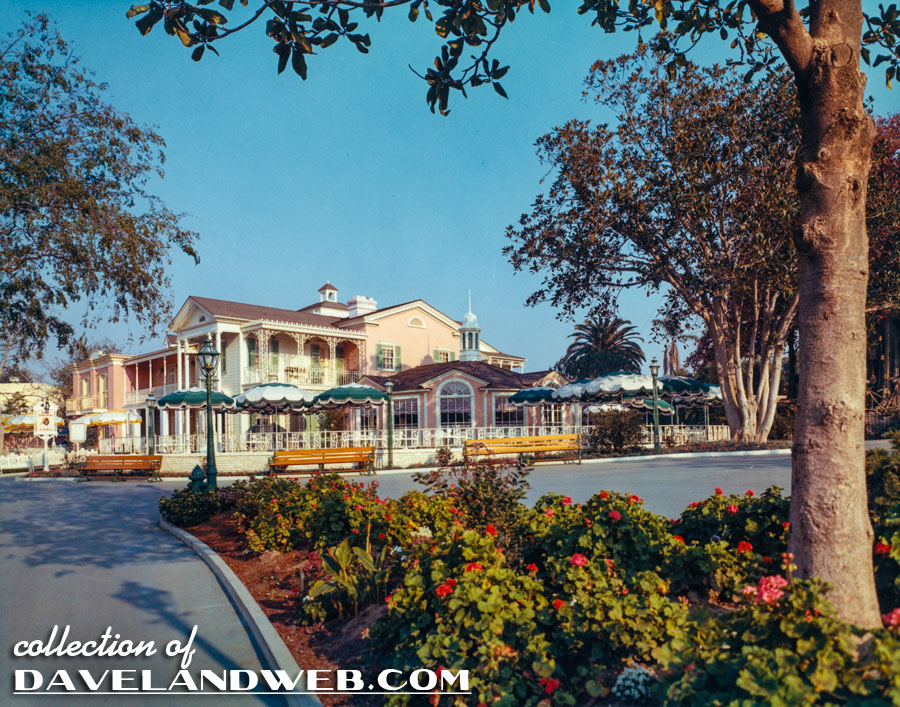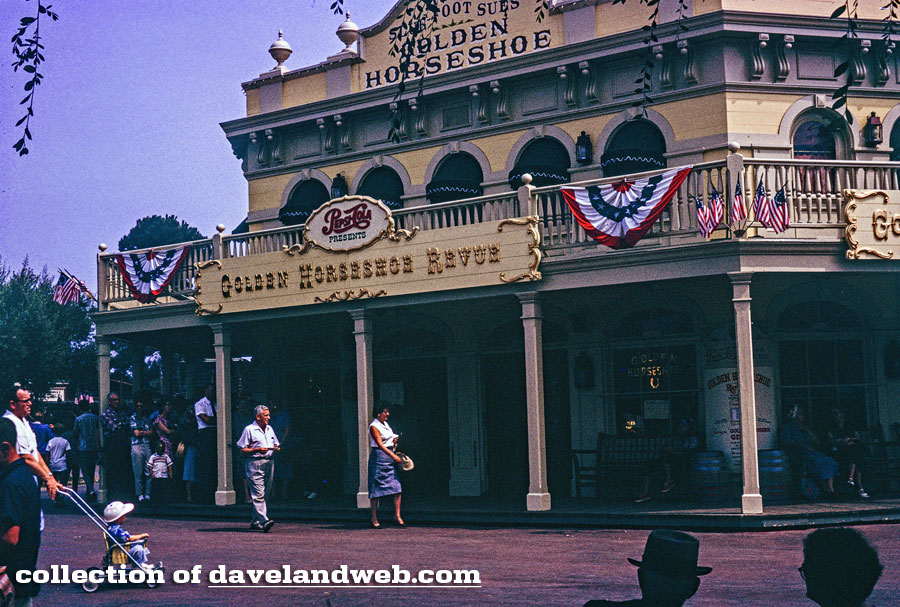 To resume your vintage tour, come back tomorrow and meet us aboard The Mark Twain!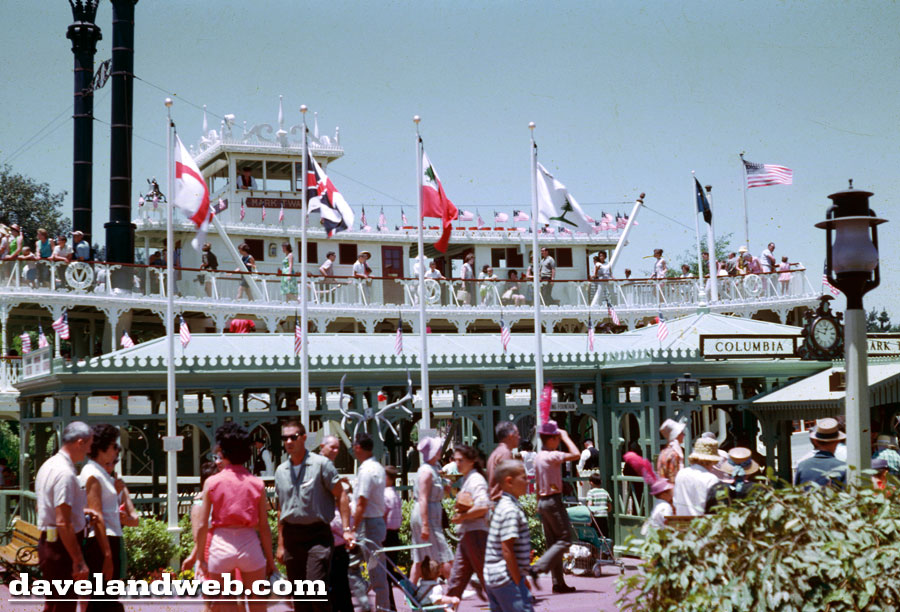 See more vintage and current Disneyland Treehouse photos on my
Treehouse page.